A Seeker's Guide To Arabic Studies In Egypt – Part I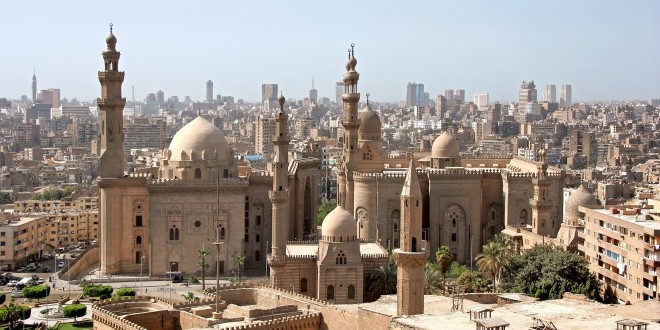 By Hamza Vohra
Without a doubt Allah's

speech is a calmness to the ears. But like many, I never felt content with trying to understand the message in a language other than in what it was revealed.

After graduating from the University of Connecticut last May, I decided to pursue my goal of learning the language of the Quran in a country where I could completely immerse in its culture, and most importantly, the Arabic language. Not having the slightest idea of how things worked nor having found much guidance online, I was adamant and decided to take my chances. Alhamdulillah -all praise is due to Allah

-, I find myself a year later being able to understand Arabic texts, write essays and converse in Arabic. I hope an article such as this can shed light on Arabic studies in Egypt for those with a similar intent.
LOCATION AND LIVING
Where exactly in Egypt are institutes located?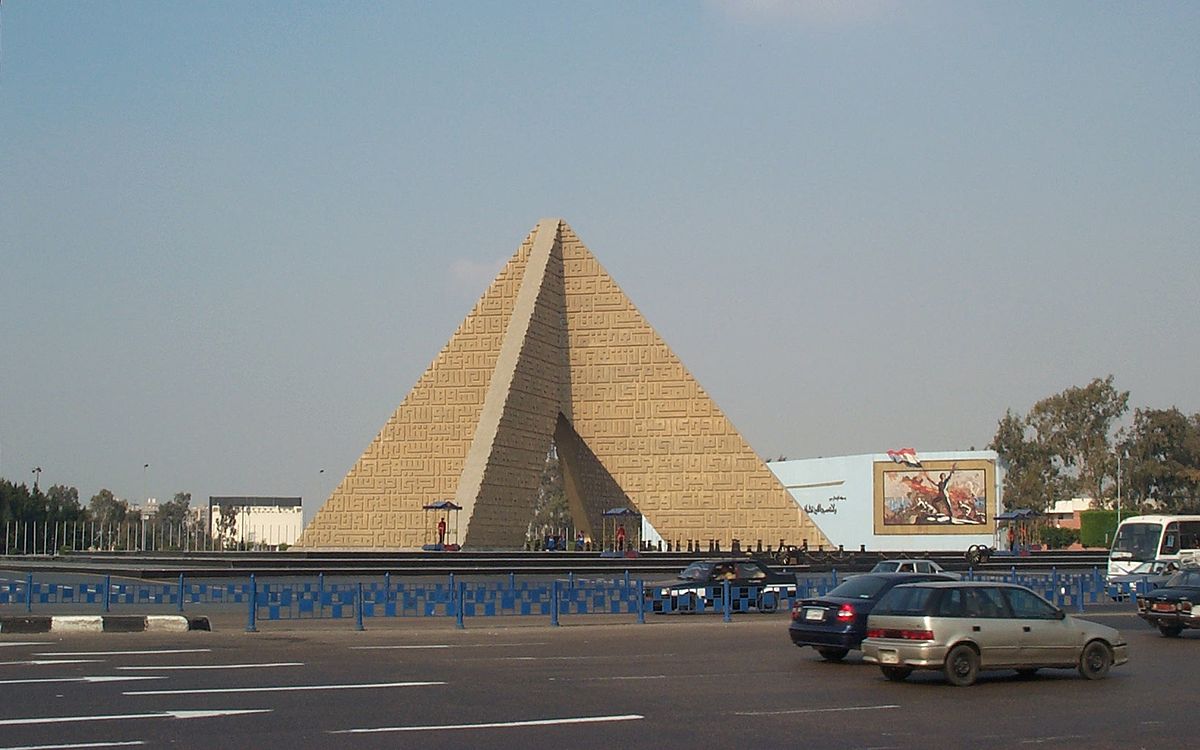 Whilst I'm sure that you will find Arabic institutes in Alexandria and perhaps Giza as well -even after the coup (a lot were closed down)-, Nasr City in Cairo definitely has the majority of them. You will find this city to be populated with foreigners from all over the globe. It's quite remarkable in fact to see the diversity of the student body. Moreover, I found the students themselves to be very diverse in their previous Islamic/Arabic background. Some have previously graduated from other Islamic institutions and look to further their comprehension, whilst others were starting off from scratch – I was of the latter.
Where should I look for an apartment?
If you're looking for apartments to rent in Nasr City, I recommend the following areas: Hayy Thamin, Hayy Tasi', and Hayy 'Aashir. These areas are in close proximity to most of the Arabic institutes in the locality. These areas are also heavily populated with private Arabic instructors and tutors. Hayy Thamin and Hayy Tasi' are of the more opulent areas (I speak in Egyptian terms, and not Western standards!) and as a result are more expensive. Hayy ' Aashir may perhaps be a no-go for some Westerners because of its unclean-seeming roads and older apartments. I spent my entire year of study in Hayy 'Aashir and adjusted really well, however. Hayy Aashir (and specifically Swissry Baa within Hayy 'Aashir) is in close range to restaurants, bakeries, grocery stores, and other local shops for all basic necessities. It's always buzzing with people from early morning until late at night, and living there truly enriches your experience in my opinion. It might be wiser for married couples to consider Hayy Thamin or Hayy Tasi' starting off, as I'm sure it'll ease the transition from their respective countries.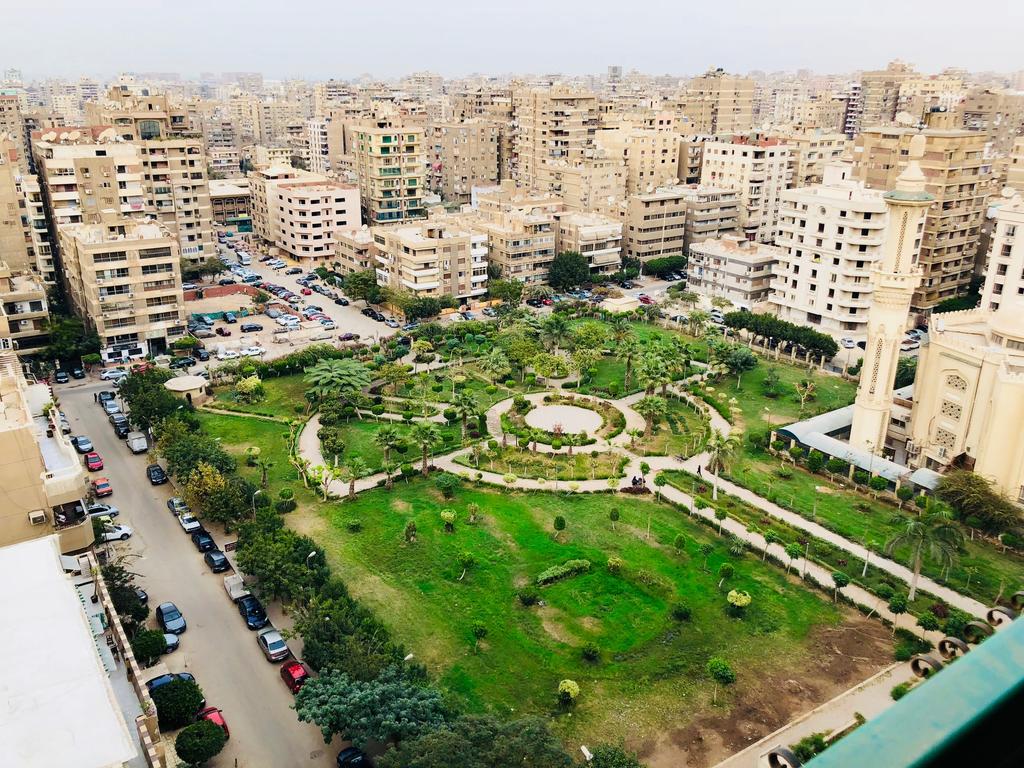 As of late, the average 3-bedroom furnished apartment in Hayy 'Aashir is about 2300-3000 Junays or Egyptian pounds. The average 3 bedroom furnished apartment in Hayy Thamin is about ‪3500-‬4000 Junays. These numbers do not include other bills such as electricity, gas, WiFi, etc. It is also important to note that these numbers can easily fluctuate depending on the year. Ideally, students ‪find roommates to split all expenses. ‬
*If you're planning to spend Summer in Egypt, it's vital that your apartment has a working AC. It gets very hot. A hot water boiler and washing machine are other amenities you might want to confirm are functional, prior to renting an apartment.
*If you do not have a precise location to your place of residence in Hay Thamin/Tasi'/'Aashir upon your arrival to Cairo, a popular landmark is "Souq Assayarat"; a huge car fair that takes place on Fridays. Majority of taxi drivers know of this place in Nasr City, in the event that they aren't familiar with what "Hay" you are speaking of. Avoid booking your ticket to and out of Cairo on a Friday to avoid the heavy traffic caused by the fair. Use Uber or Careem to avoid being ripped off by the very ambitious taxi drivers you meet at the airport!
*In the event you fall ill, a very useful Android/iPhone application to use for a list of available physicians in your area is 'Vezeeta'.
*An option to consider if you're looking for a far more comfortable lifestyle, is Rehab. This city is about 20-minute car ride from Nasr City.
TUITION
What institute should I study at?
Arabic institutes are aplenty in Nasr City; some have recently been established whilst others have built a reputation over the years. These institutes include: Fajr, Kalimah, Al-Diwan, Al-Ibaanah, etc. Each institute follows a related syllabus (except for Al-Ibaanah which followS its own entirely).
What Is the difference between Group Study and Private Study?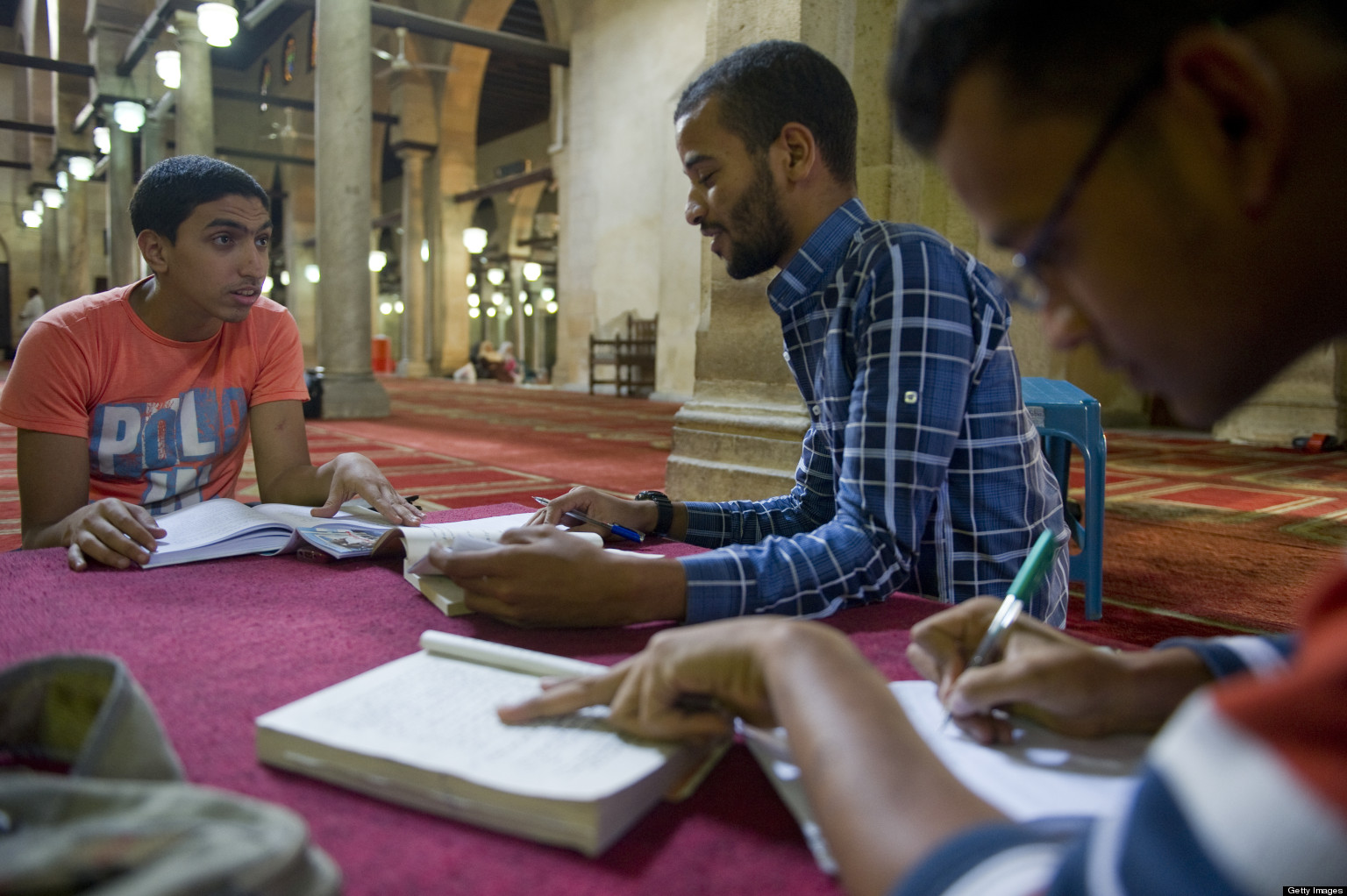 I would like to clarify that there are two streams of study in Egypt: group study, which take place at the more well known institutes in a classroom-oriented atmosphere, and private study, which is conducted at your place of residence (or occasionally at an institute or at your instructor's home).
Private study, as the name suggests is one-on-one, as opposed to group study which includes a number of classmates. Each stream of study has its advantages and disadvantages, and it is up to the individual to see what is feasible for his/her circumstances before ultimately making a personal decision. I will attempt to highlight the pros and cons of each:
Group study:
a) The biggest advantage of group study at an institute is that there is a system of study in place. There is an entire syllabus that is followed along with exact start dates and end dates to each level. There are exams, homework assignments, and class presentations that are vital to your progression. You do not have to be concerned about your instructor's reliability -which is a big concern with many private tutors (I will elaborate later on).
b) Another advantage of group study is that you have tons of students from all over the world in the institute that you may practice speaking Arabic with. The more you practice your speaking, the more you'll progress. You want to utilize all the grammar rules/verbs/vocabulary/expressions you learn, and the best way to do that is by simply, speaking!
c) A huge disadvantage of group study, however, is your teacher's inability to focus on you individually due to the number of students in the classroom. It is for this reason that many resort to private study and consider it a lot more constructive. I will mention more about this in the advantages of private study.
*Some may argue that the pace of instruction of group study at an institute is very slow. However I would argue that a new language is meant to be learned slowly and progressively. Furthermore, if you are to complete the entire syllabus at an institute, you would benefit  tremendously.
[Read Part II here]
Hamza Vohra is a graduate from UConn with a B.Sc. in Biology and a minor in Psychology. He is currently a student at the Islamic University of Madinah, furthering his knowledge of the Islamic sciences.
5 Ways To Keep Improving Your Arabic For Busy People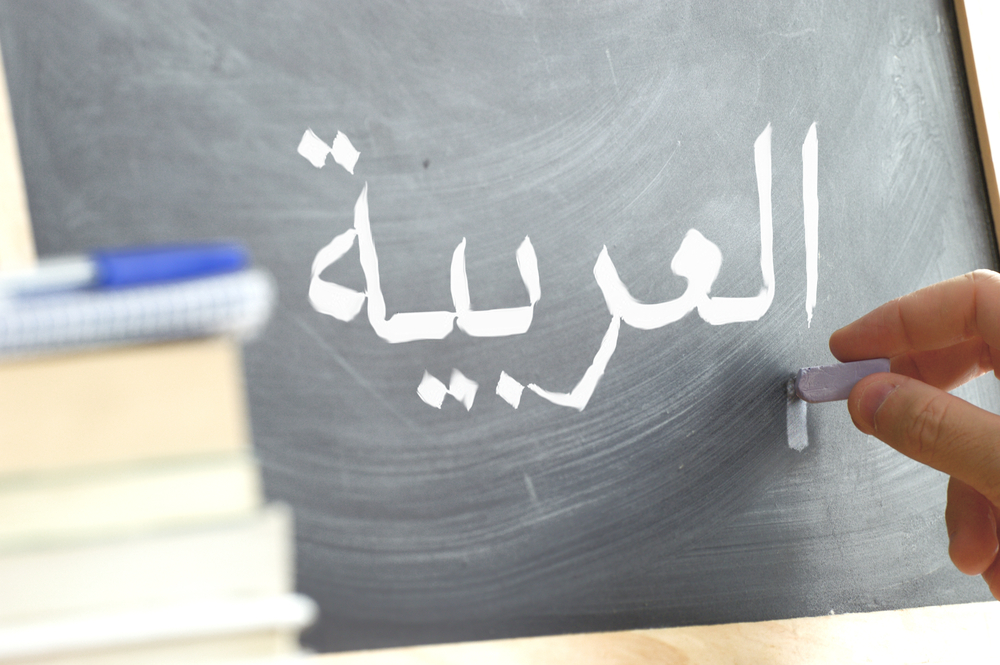 By Abdul Aleem
Learning Arabic in the middle of a hectic schedule can prove quite a challenge, but language learning is all about keeping the momentum going. Here are a few ideas that can help you stay ahead with your Arabic, even if you are really busy.
Use Arabic Word Frequency Lists to Learn Vocabulary
While it is important to take the time to learn grammar, words are the building blocks of the language. And while Arabic has more words than any other language, you only need a surprising few of them to start understanding things.

That is where frequency lists come in. There is always a huge difference between the number of words in a language and the number of words in active usage. While many might know the meaning of English words like 'intricate' and 'ludicrous', no one really uses them in day to day conversation. So if you are learning English to communicate informally, you should start with words that are used in conversation.
The same goes when learning Arabic. If you are learning Arabic to understand the Quran, you need to start with words in the Quran. Putting the words of the Quran into a frequency list yields amazing results. For instance, we find that just 70 words make up about 50% percent of the Quran. Mastering these 70 words and the ways they can be used, can help you understand half of the Quranic text in Arabic. Amazing right?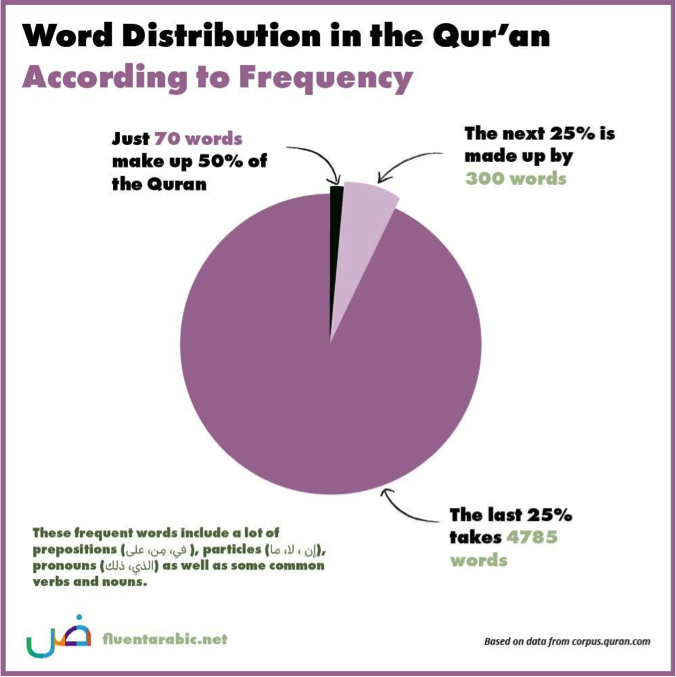 Download the entire frequency list of the Quran here.
Use Your Phone As Your Learning Device
Once you have determined which words you want to learn, you need to find the time to do it in between your busy schedule.
What most people don't realise is that you have the most powerful learning tool right in your pocket. It is available to you wherever you are, 24/7. Yes, your phone.
The average person spends a whopping 90 minutes on the phone every day. That is 23 days of the year. So the next time you get the urge to check Facebook on your phone, do this instead:
Flashcard Apps: Anki And Quizlet
Flashcards are a proven way to learn. Moreover, it's a great solution for busy people. The next time you get the urge to check your phone, open it up and learn a new Arabic word! There are two awesome apps for this: Anki and Quizlet
Anki
Anki is the more sophisticated of the two. It is a spaced repetition system that works really well. You chose one of the shared decks, shared by other users, or make your own. Anki shows you a word and then shows it to you again after a specific period of time. You can choose hard, good, easy or see again based on how easy it was to recall it. Based on that Anki decides when to show it again.
You can find Quran word lists in the shared decks
Quizlet
Quizlet is a straightforward flash card app for those who prefer simplicity. You can keep reviewing the cards until you learn them. Quizlet has great Quranic word lists uploaded by users as well.
Look Up The Vocabulary You Have Learnt in Context
Always remember! You will never really master a word unless you use it. In this case, you can search for the word you learn in the Quran with an app like Zekr. Zekr, lets you search the Arabic word and find all its versions in the Quran. The image below will show you the context.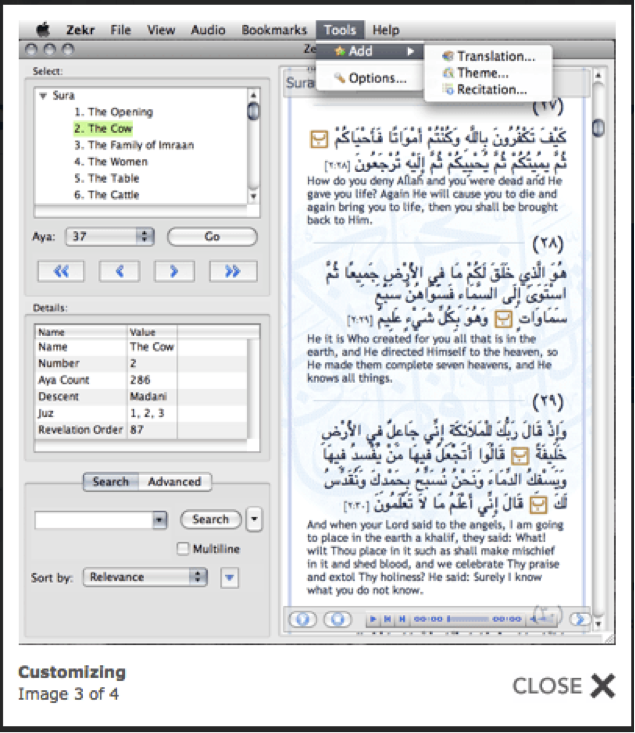 Write Short Essays And Get Them Corrected
Another great way to practice your words is to write short essays or even a few sentences using the words you have learned. Then have your essay corrected at lang-8 or italki. These sites let you find a native speaker who will correct your writing for a small fee. If you can afford this, this is something I definitely recommend. If not, then post your writing on a community board, like Reddit learn Arabic. Someone will be ready to help you out, InshaAllah.
Find A Language Exchange Partner to Practice With
There are plenty of people out there who will gladly let you practice your Arabic with them if you teach them English or another language in exchange.
Hiring someone for a reasonable fee is also an option.
Practicing for a few minutes every day can help you stay committed and really accelerate your learning. Keep going as learning Arabic strengthens the mind in itself —Imam Baihaqi (May Allah have mercy on him) narrates that Umar

said: "Learn Arabic for it strengthens the mind and enhances chivalry."
Abdul Aleem currently pursues a Masters degree in Fiqh from Medina International Islamic University Malaysia. He is fascinated by the Arabic language and loves to help out anyone who wants to learn it. He is the founder of fluentarabic.net
Related articles:
Guide to studying Arabic in Egypt: https://muslimmatters.org/2018/05/17/a-seekers-guide-to-arabic-studies-in-egypt-part-i
Guide to Studying Arabic in Morocco: https://muslimmatters.org/2014/01/31/guide-studying-arabic-quran-morocco/
A Guide for Studying Arabic and Quran in Morocco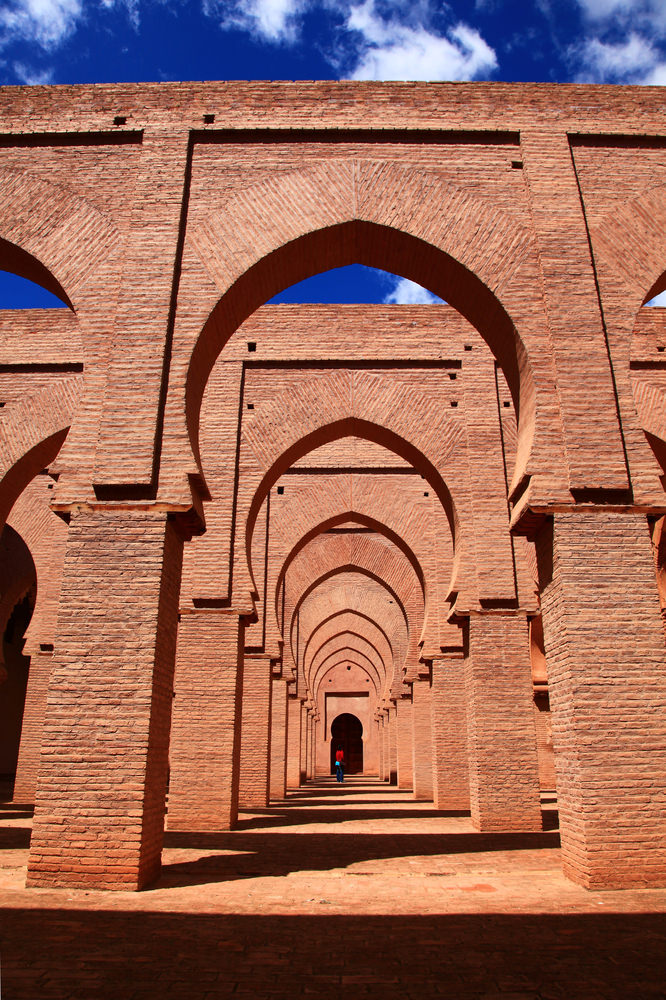 Going abroad to study Arabic is one of the best ways to learn the language. With a vibrant culture and a rich intellectual heritage, Morocco is naturally a destination of choice for students from across the globe. What follows below is a guide for those looking to go there to study Arabic and Quran. It is based on my experiences there last year.
Language Institutes
There are several schools spread across the country which focus on teaching Arabic to non-Arabs; English-speakers in particular. I went to Fez because of its intellectual history and the numerous opportunities to benefit outside class as well. I studied at ALIF (Arabic Language Institute in Fez). It is one of the oldest Arabic schools in Morocco having been established for some 30 years now.
ALIF boasts some excellent teachers; some who are graduates from the Qarawiyyen. They have a well-developed 7-level program which takes you to an advanced competency in Modern Standard Arabic (MSA) i.e. Fusha. The curriculum followed is that of the Al-Kitab series which is taught at most Western universities (the colloquial sections in the book are skipped over). Most students are on exchange programs from American and British institutions. The default language of instruction is Arabic for all-classes; with English being employed at varying degrees depending on the level and teacher. Some teachers are strict about teaching in Arabic only; others are a bit lax.
This program does a very good job at taking a holistic approach and focuses on your speaking, reading, writing and listening skills– as opposed to just reading. They generally go through the material thoroughly –especially at the beginner levels. Classes are small which is very beneficial; on average about 4-6 students per class. However, this swells up to about 10-12 students during the summer time. In classes with 3 or more students, you get 20 hours of instruction per week, 15 hours within classes with 2 students and 10 hours/week if you are the only one. The material covered and tuition remain the same.
The main pros of the school are that it's quite well organized, has good teachers, and their program builds a strong foundation for further studies. Despite the criticisms of Al-Kitab, I found it to be a very good book and it greatly aided my comprehension and understanding. Plus, ALIF adds complementary exercises to reinforce language skills.
The cons are that the school is rather pricey; although at a similar rate as other Moroccan schools and still cheaper than most options in North America. With multiple instructors rotating through the levels, sometimes you can end up with a teacher who might not be as good as some others, and at times your classmates aren't of the appropriate level. Also, since almost all students are English speakers, you don't get complete immersion and end-up using English outside class.
Like most language schools, the focus is not getting students to read Quran – although you are still learning classical Arabic in a modern context. To comprehend the Quran, you have to complement your studies with resources to familiarize yourself with Quranic vocabulary, expressions and constructs. The teachers are all Muslim and well-versed in the tradition, so they can always answer any specific questions you may have. To understand Quran, one needs a good foundation in the basics of the language. This school will provide you with that.
These are all general things you have to work around when studying abroad – it's not specific to this school per se. If possible, I would try to avoid going during the summer months as this is a busy time with a lot of students doing summer exchanges. Nevertheless, you'll still find it beneficial if you're focused and keep on top of things. Just keep an open mind and you'll be okay.
I've listed below some other schools in Morocco I found on the internet. I can't comment on them; though I know students who went to Subus-Asalam and Qalam and mentioned good reviews about them.
Subus-Asalam Center, Qalam wa Lawh, INLAC, CLC, Ibn Ghazi, Arabaphon

Quran Studies
Moroccans have a deep-rooted commitment to the preservation of the Quran, which makes it one of the best places to memorize and study it. Just by virtue of living there, your attachment to the Book will increase. One of the most unique aspects of Morocco is that a juz from the Quran (i.e. 1/30th ) is read in each mosque every day – half after Fajr and half after Maghrib. They do this congregationally in a magical rhythm which is a treat for the ears and the hearts – a precious skill to learn in itself.
To this day, most Moroccan madrassahs employ a pen and tablet to help students memorize the Quran. If memorizing is your goal, then attending one of these schools is your best option. I had friends in Fez who were enrolled in these Quran schools (at Masjid Hafsa) and also a few in the southern desert villages (at Madrassa Imam Nafi' near Rachidia and the Madrassah of Faqih Bahlool (Zawiya Rahalia) in Kelat Sraghna). The main way to enroll in these schools is to show up and try to get in – there isn't an online process and there might be an entrance exam. It can be hard at times as the administration can a bit suspicious of foreigners, but all the people I know were eventually able to enroll. The tuition is usually either free or there is a small fee associated with it.
If your goal is to improve your recitation and study tajweed on the side, then the Dar-al-Quran schools are your best options. These are little institutes set up in every neighborhood for people to drop-in and recite to a teacher. Most people I met there were working class people who had already memorized the Quran and were reviewing with the shaykh in the evenings. My teacher there could easily teach Hafs recitation as well, as opposed to the official Warsh. The tuition is quite affordable as well – about 100 Dhs for a semester ($10).
Furthermore, these centers are women-friendly. Some of them are exclusively for women while others have times allocated (usually the mornings) for women and evenings for men. Whatever neighborhood you end up staying in, just ask around for the local Dar-al-Quran and you'll be directed to one.
Update: I came across the website of Madrassah Sharif al Wazzani for girls; there's a similar one for boys in Majorca, Spain called Madrassah Muhammad Wazzani. Some of the Spanish students I met go to this school before going to Morocco as it serves as a good starting point.
Housing and Food
There are a number of housing options in Morocco. Many students who come on exchange programs do a homestay with a local family. This is usually set up by the host institution where you study and they dictate the prices – I've seen this to be between $80-$100/week with meals included. Most students have a positive experience with this living arrangement; although you have to keep an open mind and be accepting of a new family and culture.
Another housing option is the ALIF residence villa which is conveniently located across from the institute. It's equipped with all the amenities one needs and saves you plenty of time and the frustration that can come with a new country. It's relatively affordable too (about $300-$350/month depending on the room) but the prices go up in the summer and it can be hard to find a spot at that time too. Keep in mind the residence is co-ed and the atmosphere depends on the type of students living there at the time. Like with anywhere else, it's your job to find good and wholesome company.
For long-term stays, finding your own apartment is usually the best option and the above two are good to get you accustomed to the country. The schools can find you an apartment or you can find other students and try to room with them. I've heard various rates (i.e.$300-$600/month) depending on the number of rooms, location, furniture etc. I think $350/month is a decent approximation for a two bedroom place.
Food is very inexpensive in Morocco and this is where you'll save the most. Bread is 1.25 Dh, a pack of milk is 3 Dh, a pack of cheese is 12Dh, coffee is 7Dh. A decent dinner with meat will be 20-25 Dh. Budgeting 50Dh ($6) a day is decent if you eat out all the time – it's much cheaper if you cook. (These are prices locals pay – you have to find the non-tourist areas to get these).
 The Qarawiyyen
The jewel of Fez and the pride of Islam's intellectual heritage, the Qarawiyyen university is located in the heart of the old city;  it continues to operate today after being founded nearly 1200 years ago. Being able to attend the classes here is the most rewarding aspect of studying in Fez. They still follow the traditional format and curriculum, with classes taking place by the pillars of the old mosque. The teacher sits on a throne-like chair and the students sit on the floor encircling him.
I found the administration generally open to letting foreign students sit in and audit the classes. Some of the teachers would even try to include you in the class and were quite open to answering questions. Classes are mostly in Fusha though the local dialect, Darija,  is used in varying degrees depending on the teacher. Attending the lessons is a great way to improve your listening and comprehension skills, as well as learning the traditional Islamic sciences.
Do note that there are no classes during the summer months (June – August). Final exams start around mid-May so that's when they end. All summer the old mosque where the classes take place is closed and opens only for the daily prayers. Also, unfortunately, I was told that some classes will be moved this year to a new campus outside the old city. However, some, I believe the advanced levels, will continue to be taught in the old mosque – so that resource is still there.

If you are a high achiever and want to formally enroll in the Qarawyieen, the admission requirements are shown on the left in a notice about entrance exams. For those that can't read it, the two main conditions for writing it roughly translate to: a) Memorization of the Glorious Quran with completeness and mastery b) Memorization of a few basic texts (Mutoons) – I presume this to be introductory texts like Ibn Ashir, Ajroomiyah and Imam Nawawwi's 40 hadiths. I've heard Quran memorization requirements for foreigners are a bit relaxed, though I can't confirm this. Again, I am not aware of an online process for enrolling in Qarawiyyeen, so you have to just show up and try to get in by writing entrance exams, talking with administration etc. It's assumed you're fluent in Arabic as there isn't an official program, to my knowledge, to teach the language to foreigners.