Malcolm X and MLK: Seeking Justice Through Faith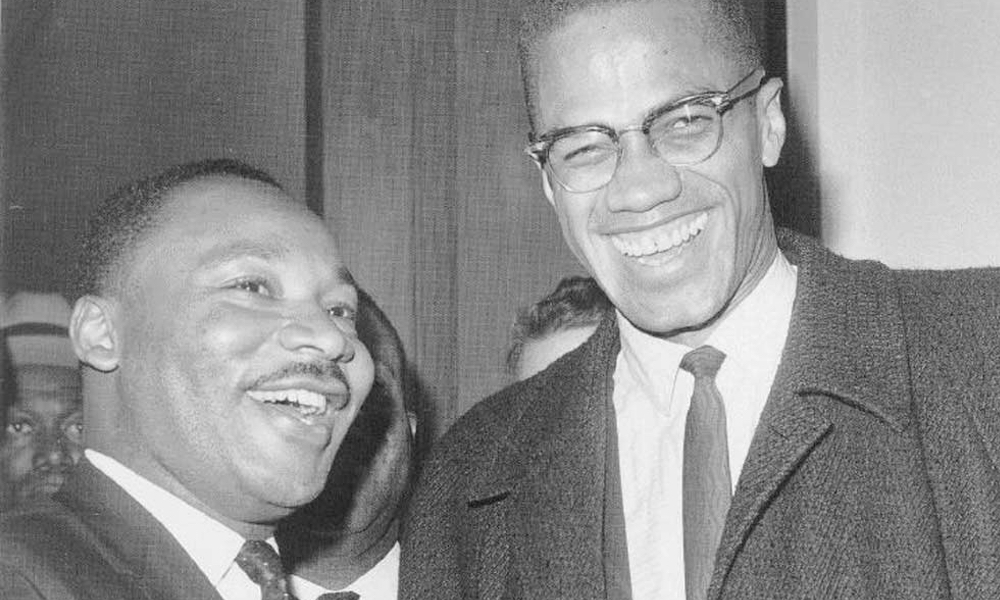 Seeking justice is a tricky objective, yet it is commanded by Allah

as a necessary practice.. We will explore how the idea of seeking justice is embodied in our fitra (instinct) and deen (religion). I will define this through larger than life figures that gave up their lives for this cause; their religions are different but their causes overlapped regularly. Malcolm X and Martin Luther King Jr. are prime examples of how religion pushea an individual to pursue social justice. Allah said:
إِنَّ اللَّهَ يَأْمُرُ بِالْعَدْلِ وَالْإِحْسَانِ وَإِيتَاءِ ذِي الْقُرْبَىٰ وَيَنْهَىٰ عَنِ الْفَحْشَاءِ وَالْمُنكَرِ وَالْبَغْيِ يَعِظُكُمْ لَعَلَّكُمْ تَذَكَّرُونَ
Verily, Allah orders justice and good conduct and giving to relatives and He forbids immorality and bad conduct and oppression. He admonishes you that perhaps you will be reminded. Surat An-Nahl 16:90
Ibn Al-Qayyim said:
قَدْ بَيَّنَ سُبْحَانَهُ بِمَا شَرَعَهُ مِنْ الطُّرُقِ أَنَّ مَقْصُودَهُ إقَامَةُ الْعَدْلِ بَيْنَ عِبَادِهِ وَقِيَامُ النَّاسِ بِالْقِسْطِ فَأَيُّ طَرِيقٍ اُسْتُخْرِجَ بِهَا الْعَدْلُ وَالْقِسْطُ فَهِيَ مِنْ الدِّينِ وَلَيْسَتْ مُخَالِفَةً لَهُ
Allah the Exalted has made clear in his law (sharia) that the objective is the establishment of justice between His servants and fairness among the people, so whichever path leads to justice and fairness is part of the religion and can never oppose it. Source: al-Ṭuruq al-Ḥikmīya 13
Just because it is mentioned in the Quran, doesn't make it solely for Muslims. The Quran is a mercy for all of mankind. Anas ibn Malik reported: The Messenger of Allah, peace and blessings be upon him, said:
اتَّقُوا دَعْوَةَ الْمَظْلُومِ وَإِنْ كَانَ كَافِرًا فَإِنَّهُ لَيْسَ دُونَهَا حِجَابٌ
Beware of the supplication of the oppressed, even if he is an unbeliever, for there is no screen between it and Allah.
Source: Musnad Ahmad 12140, Grade: Sahih
America has had many heroes when it comes to justice. These two were both African American and belonged to different faiths; one was Christian, the other Muslim. They brought change in our political and cultural environment with the conviction of their faith. Their differences were unique, much beyond faith. Martin Luther King Jr. MLK was raised in a middle class, working family. He received an education, a sociology degree from Morehouse College, and didn't really experience social shock till he was about 20, says Rev. Lewis Baldwin, a historian and authority on King. Malcolm X was raised in Detroit, shuffled through foster homes, hustled in the streets, and ended up in prison. Both spoke for justice and equality, both were silenced because of their preaching.
 Of the two, Martin Luther King Jr. was the most acceptable by liberal standards to be celebrated nationally. He was considered less radical than Malcolm X, "He was looking for more radical means of nonviolence," Rev. Lewis Baldwin says, "but he never gave up on nonviolence." A Christian, and sought the acceptance of the white population for the policies he needed, while Malcolm X didn't even acknowledge he was American. ("The Ballot Or the Bullet" Speech, April 3 1964, Cleveland, OH (Published In MALCOLM X SPEAKS, CH. 3, 1965)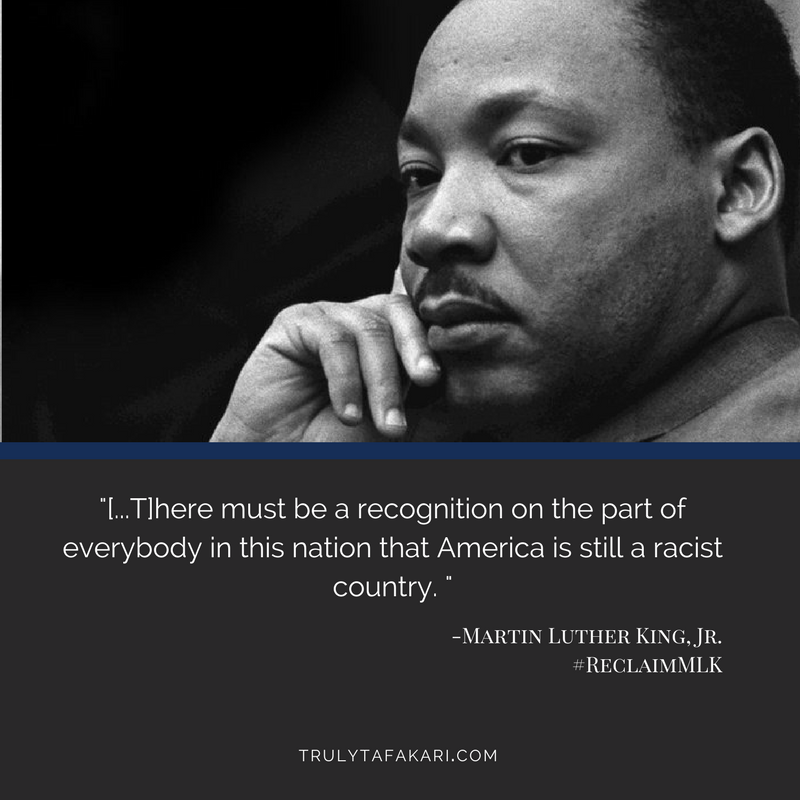 Humans do tend to sanitize the image of a figure to be more appealing. By sanitizing, I mean we alter whatever details we can of the figure, as to be accepted by the ruling governments and institutes. MLK Day converted a black radical to an American icon. Americans don't celebrate him or the cause, we celebrate ourselves for "overcoming racism" and fulfilling the dream. I personally think that given the current state of political strife, exploitation of the poor, and a destructive desire of materialism, MLK would have been enraged. Like most of our social reformers, he had to be sanitized to be accepted by the public after his death.
The people that accepted King's work today, were the same people that rejected him in the 60's. They modified his original work so it could be tolerated. We froze in time the" I have a dream.." speech. While ignoring the fact that after the Selma march and the riots at Watts, MLK was quoted saying "they have turned my dream into a nightmare…" King would tell an interviewer that the dream he had that day had in some ways "turned into a nightmare." But that's exactly what he said to veteran NBC News reporter, Sander Vanocur, on May 8, 1967.
MLK and Malcolm X both fought for justice, yet one is celebrated and one is barely mentioned in school textbooks. They both were adherents to their religion, and Malcolm knew there was no compromise in his faith.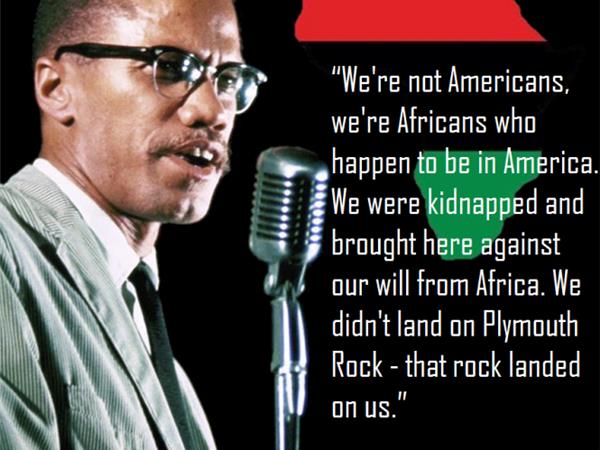 Malcolm X could never be established as an American icon, because of his refusal to please the white ruling class and liberal elites. Malcolm X experienced difficult times growing up. He was at a disadvantage, and yet he was able to overcome all of that. His goal wasn't to pass legislation to create equality. He was creating a cultural revolution amongst the black community. There is nothing more terrifying to the ruling class than a minority group led by a fearless leader, one who seeks justice. In Islam, justice has to be sought. Allah said:
يَا أَيُّهَا الَّذِينَ آمَنُوا كُونُوا قَوَّامِينَ بِالْقِسْطِ شُهَدَاءَ لِلَّهِ وَلَوْ عَلَىٰ أَنفُسِكُمْ أَوِ الْوَالِدَيْنِ وَالْأَقْرَبِينَ إِن يَكُنْ غَنِيًّا أَوْ فَقِيرًا فَاللَّهُ أَوْلَىٰ بِهِمَا فَلَا تَتَّبِعُوا الْهَوَىٰ أَن تَعْدِلُوا وَإِن تَلْوُوا أَوْ تُعْرِضُوا فَإِنَّ اللَّهَ كَانَ بِمَا تَعْمَلُونَ خَبِيرًا
O you who believe, be persistently standing firm in justice as witnesses for Allah, even if it be against yourselves or parents and relatives. Whether one is rich or poor, Allah is more worthy of both. Follow not your desires, lest you not be just. If you distort your testimony or refuse to give it, then Allah is aware of what you do.
In Surah Maidah, Allah

further said:
يَا أَيُّهَا الَّذِينَ آمَنُوا كُونُوا قَوَّامِينَ لِلَّهِ شُهَدَاءَ بِالْقِسْطِ ۖ وَلَا يَجْرِمَنَّكُمْ شَنَآنُ قَوْمٍ عَلَىٰ أَلَّا تَعْدِلُوا اعْدِلُوا هُوَ أَقْرَبُ لِلتَّقْوَىٰ وَاتَّقُوا اللَّهَ إِنَّ اللَّهَ خَبِيرٌ بِمَا تَعْمَلُونَ
O you who believe, be persistently standing firm for Allah as witnesses in justice, and do not let the hatred of a people prevent you from being just. Be just, for that is nearer to righteousness. Fear Allah, for verily, Allah is aware of what you do. 5:8
Imam Al-Qurtubi in his tafseer said:
وَدَلَّتِ الْآيَةُ أَيْضًا عَلَى أَنَّ كُفْرَ الْكَافِرِ لَا يَمْنَعُ مِنَ الْعَدْلِ عَلَيْهِ
This verse shows that the disbelief of the unbeliever does not prevent him from enjoying justice.
Malcolm X understood these Divine injunctions and was willing to work with those that were seeking justice. Since justice is for everyone. Dr. Hatem El-Hajj told me many years ago, "when working for good, it doesn't matter who you partner up with (regardless of faith) as long as it doesn't compromise your deen."
Malcolm X traveled to Saudi Arabia, Northern Africa, and West Africa and saw that equality was very possible. The diversity and the spread of brotherhood amongst each other, was something he didn't see back home. Upon accepting true Islam, Malcolm X had become a great influence on MLK. Malcolm X was assassinated in 1965; MLK was also assassinated a few years later. They spoke, people listened, and both were then silenced. Justice and equality was a threat to the ruling class. These two, powered by their faith, made amazing changes, from changing the African American mindset to promoting self-love to providing rights African Americans never had before such as voting and desegregation.
The I have a dream speech was given in 1963, 5 years before his assassination. American culture froze MLK at that speech, but what happened in those 5 years? MLK began seeing what Malcolm X saw, and began leaning to his ideology. That politically they may have accomplished great things (providing rights by hanging laws), but culturally there is still a lot of work to be done. King later came to appreciate X's view and insights. Especially after the Watts Rebellion in LA.
King later adopted X's language of the ghetto, a " system of internal colonization". King said, "The purpose of the slum is to confine those who have no power and perpetuate powerlessness." The slum is a little more than a domestic colony which leaves its inhabitants dominated politically, exploited economically, segregated and humiliated at every turn. There's a side that liberals that promote Martin Luther King Jr. don't want you see, it is the side that denounced them. " We must face the appalling fact that we have been betrayed by both the Democratic and Republican parties." Martin Luther King Jr said.  Before his assassination Martin Luther King Jr. left the Democratic party, as he realized that to attain justice we need to uplift our culture, not our laws.
"As early as 1964 he is calling for war on poverty," says Thomas Jackson, author of "From Civil Rights to Human Rights: Martin Luther King, Jr. and the Struggle for Economic Justice.", who came across King's New York speech in the archives of New York University. King's remarks also caught the attention of another civil rights leader, Jackson says. "Malcolm X heard about it and said something to the effect that it was the best thing he ever heard King say," Jackson says. When King denounced the Vietnam war in 1967, the Democrats regarded him as a traitor. This opened his eyes wider and made him push the anti-racist, anti-materialism, and anti-militarism agenda harder. Since then he has lost supporters, and before his assassination he parted ways from the democratic party. In all, 168 newspapers denounced. Johnson ended his formal relationship with King. "What is that goddamned ****** preacher doing to me?" Johnson reportedly remarked after the Riverside speech. "We gave him the Civil Rights Act of 1964, we gave him the Voting Rights Act of 1965, we gave him the war on poverty. What more does he want?"
It is not a coincidence that prisons and the urban ghetto are populated with people of color. It is a calculated strategy by the liberal class to avoid a unified culture amongst African Americans. Had X and MLK not been assassinated, we may have reached new heights in civil rights and cultural environment.
The Prophet (peace and blessings of Allaah be upon him) said:
O people! Verily your Lord is One and your father (Adam) is one. An Arab is not better than a non-Arab, and a non-Arab is not better than an Arab; a white man is not better than a black man and a black man is not better than a white man – except in piety
(Reported by Imaam Ahmad, 22391; al-Silsilat al-Saheeh, 2700)
Malcolm X was aiming for the self-empowerment of the black community. He said, " you may not be responsible for getting yourself into the situation you are in. But if you want to get out, you will have to get yourself out. The people who put you in there, are not going to get you out."
Neither hero sold out, played politics, or compromised their belief. Had they been alive today, both MLK and Malcolm X would have been pariahs and victims of the liberal class like Noam Chomsky, Chris Hedges, Ralph Nader, or Dr. Norman Finkelstein.
To summarize the words of MLK …"Cowardice asks the question, is it safe? Expediency asks the question is it politics? Vanity asks the question, is it popular? But consciousness asks the question, is it right?"
A a human being that co-inhabits the same space as others, we should ask ourselves every day, "is it right?" Be you an activist, a student, or a parent. Do what you can, research what you are doing. We sometimes believe we are doing good because our intention is pure. Unintentionally we may be undoing the good. "The dead person is followed (to his grave) by three: His family, his wealth and his actions. Two of them return and only one remains. His family and wealth return, but his actions remain."[Related by Al-Bukhari and Muslim]. Another skill Malcolm X and Martin Luther King Jr. had that we can develop ourselves is looking at issues comprehensively instead of in isolation. We see the labor movement in one direction, the anti-immigration another, the environmental headed elsewhere, and so on. Little do we know how much they overlap, but real activists see this, " The problem of racism, the problem of economic exploitation, and the problem of war are all tied together. These are the triple evils that are interrelated." Martin Luther King Jr. This comes through genuine understanding, it is part of Islam as well, we should train ourselves through critical thinking and skepticism to take a comprehensive outlook on things and realize when you are fighting for justice; all causes play a role to enhance and prosper the welfare of your fellow brothers and sisters. Malcolm X once said, " We need more light about each other. Light creates understanding, understanding creates love, love creates patience, and patience creates unity." These are all characteristics that describe Islam. From light to unity.
Finally, the best advice I could give is not from me, but the words of Allah

, and that is to not compromise your deen when seeking justice, or for the sake of justice.
Allah says: وَدُّوا لَوْ تُدْهِنُ فَيُدْهِنُونَ
They wish that you should compromise (in religion out of courtesy) with them, so they (too) would compromise with you. (Al-Qalam, ayah 9)
Ya Qawmi: Strengthen Civic Roots In Society To Be A Force For Good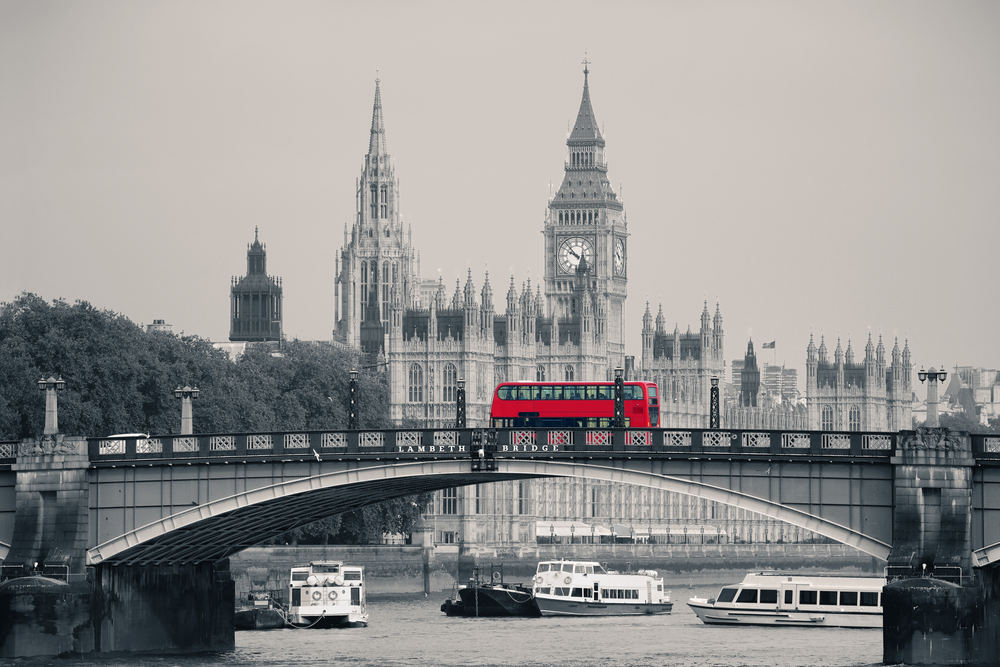 For believers the traditions and teachings of the Prophets (blessings on them), particularly Muhammad

, are paramount. Each Prophet of God belonged to a community which is termed as their Qawm in the Qur'an. Prophet Lut (Lot) was born in Iraq, but settled in Trans-Jordan and then became part of the people, Qawm of Lut, in his new-found home. All the Prophets addressed those around them as 'Ya Qawmi' (O, my people) while inviting them to the religion of submission, Islam. Those who accepted the Prophets' message became part of their Ummah. So, individuals from any ethnicity or community could become part of the Ummah – such as the Ummah of Prophet Muhammad.
Believers thus have dual obligations: a) towards their own Qawm (country), and b) towards their Ummah (religious companions). As God's grateful servants, Muslims should strive to give their best to both their Qawm and Ummah with their ability, time and skillset. It is imperative for practising and active Muslims to carry out Islah (improvement of character, etc) of people in their Ummah and be a witness of Islam to non-Muslims in their Qawm and beyond. This in effect is their service to humanity and to please their Creator. With this basic understanding of the concept, every Muslim should prioritise his or her activities and try their utmost to serve human beings with honesty, integrity and competence. Finding excuses or adopting escapism can bring harm in this world and a penalty in the Hereafter.
Like many other parts of the world, Britain is going through a phase lacking in ethical and competent leadership. People are confused, frustrated and worried; some are angry. Nativist (White) nationalism in many western countries, with a dislike or even hatred of minority immigrant people (particularly Muslims and Jews), is on the rise. This is exacerbated through lowering religious literacy, widespread mistrust and an increase in hateful rhetoric being spread on social media. As people's patience and tolerance levels continue to erode, this can bring unknown adverse consequences.
The positive side is that civil society groups with a sense of justice are still robust in most developed countries. While there seem to be many Muslims who love to remain in the comfort zone of their bubbles, a growing number of Muslims, particularly the youth, are also effectively contributing towards the common good of all.
As social divisions are widening, a battle for common sense and sanity continues. The choice of Muslims (particularly those that are socially active), as to whether they would proactively engage in grass-roots civic works or social justice issues along with others, has never been more acute. Genuine steps should be taken to understand the dynamics of mainstream society and improve their social engagement skills.
From history, we learn that during better times, Muslims proactively endeavoured to be a force for good wherever they went. Their urge for interaction with their neighbours and exemplary personal characters sowed the seeds of bridge building between people of all backgrounds. No material barrier could divert their urge for service to their Qawm and their Ummah. This must be replicated and amplified.
Although Muslims are some way away from these ideals, focusing on two key areas can and should strengthen their activities in the towns and cities they have chosen as their home. This is vital to promote a tolerant society and establish civic roots. Indifference and frustration are not a solution.
Muslim individuals and families
Muslims must develop a reading and thinking habit in order to prioritise their tasks in life, including the focus of their activism. They should, according to their ability and available opportunities, endeavour to contribute to the Qawm and Ummah. This should start in their neighbourhoods and workplaces. There are many sayings of the Prophet Muhammad on one's obligations to their neighbour; one that stands out – Gabriel kept advising me to be good to my neighbour so much that I thought he would ask that he (neighbour) should inherit me) – Sahih Al-Bukhari.
They must invest in their new generation and build a future leadership based on ethics and professionalism to confidently interact and engage with the mainstream society, whilst holding firm to Islamic roots and core practices.
Their Islah and dawah should be professionalised, effective and amplified; their outreach should be beyond their tribal/ethnic/sectarian boundaries.
They should jettison any doubts, avoid escapism and focus where and how they can contribute. If they think they can best serve the Ummah's cause abroad, they should do this by all means. But if they focus on contributing to Britain:

They must develop their mindset and learn how to work with the mainstream society to normalise the Muslim presence in an often hostile environment.
They should work with indigenous/European Muslims or those who have already gained valuable experience here.
They should be better equipped with knowledge and skills, especially in political and media literacy, to address the mainstream media where needed.
Muslim bodies and institutions
Muslim bodies and institutions such as mosques have unique responsibilities to bring communities together, provide a positive environment for young Muslims to flourish and help the community to link, liaise and interact with the wider society.
By trying to replicate the Prophet's mosque in Madinah, they should try to make mosques real hubs of social and spiritual life and not just beautiful buildings. They should invest more in young people, particularly those with professional backgrounds. They should not forget what happened to many places where the Muslim presence was thought to be deep-rooted such as Spain.
It is appreciated that the first generation Muslims had to establish organisations with people of their own ethnic/geographical backgrounds. While there may still be a need for this for some sections of the community, in a post-7/7 Britain Muslim institutions must open up for others qualitatively and their workers should be able to work with all. History tells that living in your own comfort zone will lead to isolation.
Muslim bodies, in their current situation, must have a practical 5-10 year plan, This will bring new blood and change organisational dynamics. Younger, talented, dedicated and confident leadership with deep-rooted Islamic ideals is now desperately needed.
Muslim bodies must also have a 5-10 year plan to encourage young Muslims within their spheres to choose careers that can take the community to the next level. Our community needs nationally recognised leaders from practising Muslims in areas such as university academia, policy making, politics, print and electronic journalism, etc.
Seyran Ates, A Sixty-Eighter In Islamic Camouflage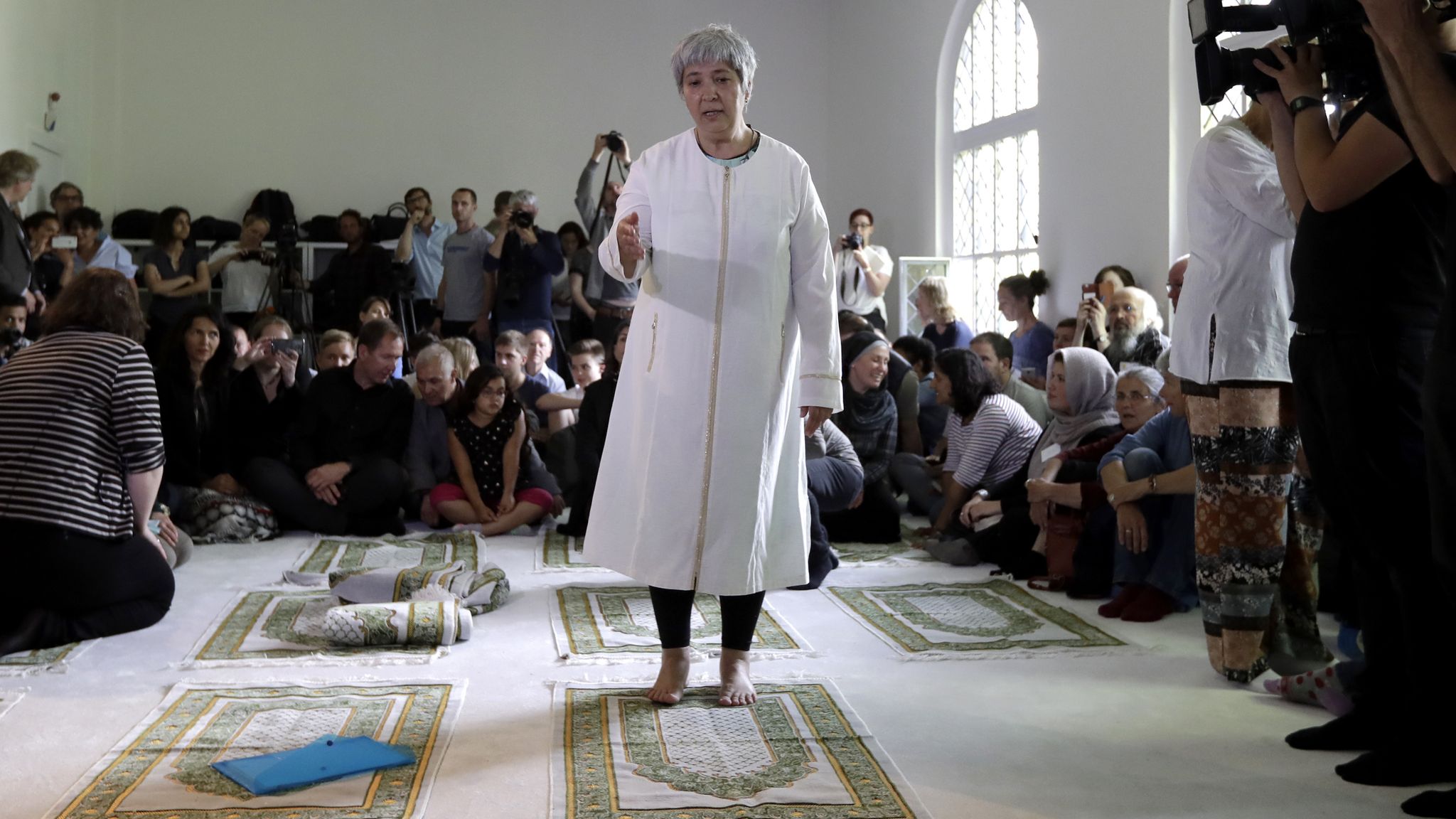 By Dr Mohammad Usman Rana
In their orientalist enthusiasm to reform Islam, in the sense of reconciling Islam with the always changing ideas and goals of liberal values, Western European liberals and neo-atheists are searching high and low for persons who may serve as Muslim alibies for their project. For many years Ayaan Hirsi Ali was given this role but now the relay baton has been handed over to the German-Turkish activist Seyran Ates.
Does not believe in religion
Ates is of current interest in Norway because her book by the Norwegian title Islam trenger en seksuell revolusjon (Islam needs a sexual revolution, originally published in German in 2011)* was just released in Norwegian translation. Ates is well-known primarily because Western media have hailed her as a freedom fighter among Muslims since she opened a so-called liberal mosque in Berlin in 2017 and titled herself a female imam.
Obviously, Ates is part and parcel of an essential debate about the future of Muslims in Europe as it is a fact that a lot of traditional mosques in Western Europe have a big job to do in order to become more relevant to young Muslims, that is, more inclusive and adapted to a European context. Not least the issue of women's rights is rightfully important to many people in the Muslim world, whether they are liberals or conservatives. In the midst of all the praise, Ates receives in Western media one essential question is however forgotten: What Islamic credibility does Ates have? In line with postmodern nihilism where concepts, ideas, and identities are emptied of meaning and content, the fact is ignored that Ates in her book points out that she believes in God but not in religions. She has no Islamic theological education and explains that she has recently started taking courses in Islamic studies and Arabic in order to be more credible among Muslims.
This is not only the case with Ates. It is a general weakness of so-called progressive and liberal Islam (reformers) that the movement lacks a foundation of religious and theological structure; it is rather founded on personalities with a political mission.
More journalists than worshippers
In her book about Islam needing a sexual revolution, Ates applauds European Christians' dissociation from the church after 1968. Paradoxically, she later opened a mosque for Muslims. Further, she praises secularly thinking individuals as the most honourable people.
This is why the question should be raised whether the mosque, the imam title, and other religious references are just an Islamic camouflage for what can be understood as a political secularisation, assimilation and liberalisation project by Ates and her supporters. Due to the missing religious credibility and seriousness of this commitment, it should come as no surprise that it has little appeal to European and German Muslims.
When the New York Times visited the mosque, its journalists reported that there were more journalists than worshippers present. She has, on the other hand, a strong appeal among extreme right-wing anti-Muslim thinkers and movements in Europe. It is noteworthy that Ates received a solidarity claim from the extreme anti-Islam German AfD party, and has been praised by the infamous anti-Muslim blog of "Human Rights Service" in Norway.
The positive development aspect is missing
Why should German and European Muslims listen to an activist who attacks the fundamental principles of Islam and in her book paints a stereotypical image of the world's Muslims?
There is no denying that Ates addresses a number of important challenges for Muslim women. Still, her arguments become oversimplified when she confuses female-hostile habits in the East with Islam and completely forgets the positive development today's Muslim women in Europe experience where they, as opposed to their mothers' generation, receive a university education, have a career, and choose whom they want to marry.
Seyran Ates' project is not about a necessary contextualisation of Islam's holy texts in a European reality, maintaining the characterisations of the region. The project is rather about a total change of Islam. In her book, Ates justifies such a change by creating strawmen with sweeping generalisations about Muslims. She, for instance, writes that 'it is a fact that Muslim men have a considerable problem with our free world', and that 'Islamic politicians do not distinguish between religion and politics' – without mentioning the widespread authoritarian secular tradition in Muslim countries in modern times such as in Turkey and Baathism in Syria and Iraq.
Less sexual restraint
Ates' main argument in Islam needs a sexual revolution is that Muslim men and women are sexually oppressed because sexuality is defined as a blessing and source of love only within – and not outside of – the frames of marriage. The rule of intimate relationships being reserved for marriage meets with unison agreement from Muslims from different schools of thought; Ates, however, absurdly calls it an expression of "fundamentalist" Islam. In this view, Seyran Ates disagrees with the well-known American feminist Naomi Wolf who, after having travelled in Muslim countries, believes that this marital channelling of intimacy, in fact, strengthens sexuality and family ties at the same time.
The German-Turkish author wants less sexual restraint, more promiscuity and a liberal attitude to nakedness, in line with the ideals of the sixty-eighters. Seyran Ates praises the sixty-eighters' revolution as an ideal for Muslims. Although the #metoo campaign, which can be said to have brought to light the negative consequences of the sexual revolution, was released after Ates' book was published, it makes her attitudes to this revolution seem somewhat doubtful. The heritage of the sixty-eighters is not only freedom and equality but also the breaking up of the family as well as selfishness and decadence. It is also ironical that someone like Ates, who claims religious credibility, calls attention to Alfred Kinsey, the atheist sexologist who believed in open relationships, as a model for Muslims.
Public pillory
Ates' book is mainly about freedom, a personal freedom in the name of value liberalism and sixtyeighters. A well-known American intellectual, Patrick Deenen from the University of Notre Dame, however, criticises such a perception of the concept of freedom believing we should ask ourselves if freedom can really be defined as human beings pursuing their instincts more or less uncritically. Deenen maintains that human beings are then in effect unfree and slaves of their instincts, while real freedom is achieved if we manage to free ourselves from being governed by human appetites.
Seyran Ates and her non-Muslim supporters seem to have no understanding at all of such a definition of the concept of freedom. Even more problematic is that they want to make their sixty-eighters' liberal values absolute, believing Muslims must adhere to them if they wish to belong to modern society. Harvard professor Adrian Vermeule calls this form of liberalism aggressive because it only tolerates itself and no differences of opinion. It maintains its rituals in the form of checkpoints of 'correct' opinions in particular about sexuality, gender, and identity. Disagreeing with this can result in reprisals in the form of public pillory or even legal steps.
Obsessed with removing the hijab
When Muslims are met with such absolute-making of liberal values it is like an extension of colonial cultural imperialism when French and British colonial masters wanted to westernise Muslim populations, believing it was the only way of making them civilised. Some of them were obsessed with removing Muslim women's hijabs, just as Seyran Ates is. The British consul general in Egypt, Lord Cromer, was a representative of this view. He wanted to free Muslim women from the hijab while at home in the UK he was ardently against feminism and women's suffrage (source: Ahmed, Leila (1992). Women and Gender in Islam. New Haven: Yale University Press).
Worth noting is also that extensive surveys by Gallup Coexist Index among West-European Muslims show that they are far more religious than the majority population. Similar findings in relation to Norwegian Muslims were made by Bushra Ishaq in her book Hvem snakker for oss? (Who speaks for us?) from 2017. Considering these figures, it would be utopian as well as illiberal to expect Muslims to opt for a liberal values morality. On the contrary, it should be expected that religious European Muslims understand their religious practice as belonging to a Western context, that they value equality and that they support the liberal state governed by rule of law that actually allows people to live according to liberal as well as conservative norms of value.
*The original German-language version of the book, Der Islam braucht eine sexuelle Revolution: Eine Streitschrift, was published in 2011
Dr Mohammad Usman Rana is a Norwegian columnist, author and a commentator on Islam
Chronicles of A Muslim Father: It All Began With a Prayer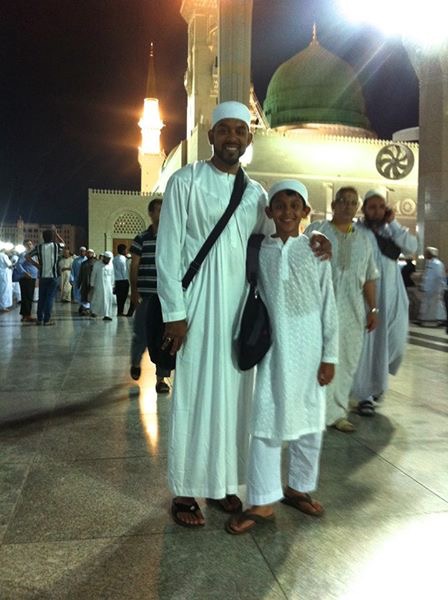 They say it takes a village to raise a child. Family, friends, neighbors, coaches, and teachers are all part of that community and the pillars of that system are the parents. Mothers specifically have and continue to make monumental contributions to this effort. But what about Muslim fathers?
There are thousands of blog posts and hundreds of books on the fundamentals of raising Muslim children in the current climate written by mothers across a diverse array of the spectrum. They have tackled issues that range from Aqiqa's to matrimonials and beyond, but when I needed a fresh perspective on raising Muslim children by someone like me, a Muslim father, I could hardly find any readily available resources.
I don't know if this is a cultural deviancy or just men in general, but we leave all the parenting to the mothers and justify skimming over our responsibilities in the name of "breadwinning". Whatever the case may be, I am a person who is constantly looking for guidance so that I, as their father and the head of the household, can make the right moves for my kids morally, academically and socially.
Furthermore, I am convinced that there are thousands, if not millions of Muslim fathers, just like me looking for the same thing that are coming up empty handed just like I did.
It's for this reason, with the help of Allahﷻ that I have endeavored to fill in this much-needed gap and compose this essential series that will be comprised of archives from my own experiences coupled with advice on best practices and pitfalls in raising Muslim children from a father's perspective.  
I hope and pray that my work will be a source of guidance for both mothers and fathers on raising Muslim children, if not at the very least a catalyst for a call-to-action for fathers to assume their respective roles. May Allahﷻ guide all of us to be the best parents for our children and raise our children amongst the righteous to be the coolness of our eyes. 
Jameel Syed  
Hajj 2000- I find myself at the time of Tahujjud standing humbled with all my faults in front of the ancient house of Allahﷻ trying to collect myself under the shade of night, to muster up the courage to address my Lord in efforts to ask…
What makes me think my voice would reach Him amongst a legion of believers who have come to this place with their righteous deeds and all I have to offer Him are years ladened with transgressions? How do I ask? Where do I begin…
Standing at six feet, I began to shrink both in stature and in spirit. Tears began to swell up in my eyes as I stood as still as a statue. I truly felt more insignificant than the idea of the word "below" itself. As natural as rain falling from the sky to the ground, in one action I collapsed into prostration, embracing the ground as if it were life itself. There I remained for what seemed like an eternity— sometimes praising Him, other times asking for His forgiveness as my body shook uncontrollably with tears running a constant flow. I had no concept of my surroundings or that the world existed at all. In that moment in the darkness, I just felt it was me, Him and the appeal that I had to make. I knew that I had no right. It was not my place to ask and that I had come with nothing to offer, but there was no place else to go, nobody else to turn to. I maintained my sajdah for what seemed like an eternity. Eventually, I summoned up my courage and brought the sentiments of my heart to my lips:
"Ya Allahﷻ pair me with a righteous wife who will give me righteous children." 
At that moment, my prayers that were for me were for them. My tears flowed for them, whatever ramblings came from my mouth were for the unborn children that I have never met. If you think about it, it seemed foolish, so absurd, but in my bones, it felt so right. I didn't even have a wife and there I was begging for righteous children. The truth in context was that I wanted something very special from the Treasury of His Majesty and I came to His House to humble myself to get it.
It was on the sound of the Fajr adhan that I finally arose from my prostration. My cheeks and kurta (shirt) wet with tears and all that was left was contemplation. It seemed as if I was transitioning into yet a different train of thought. 
I began to take account of who I am, what I wanted and what I needed to do. I didn't know the first thing about being a husband or father. I didn't want to repeat the same mistakes I made as a son. I wanted my children to have the best in this world and the next but didn't have a clue on how to pave that path. I wanted to endeavor to strive to be at least as good as my own father and put my family first. In all honesty, as these thoughts began flooding my head, I felt totally helpless and totally overwhelmed. 
I knew that I would have to sacrifice, upgrade my character, prioritize to put the pleasure of Allahﷻ at the forefront of my thoughts and actions. This was a huge shift from how I lived my life for the past couple of decades. My time was mine, my money was mine and I impulsively chased my desires. All that had to change!
Change Brings Change
One thing did, however, make sense to me:
I thought to myself that if I laid down the track based upon my style of thinking, it would certainly be disastrous. I needed to consult with scholars and gather as much information as I could to construct a path in accordance with what Allahﷻ has prescribed to give myself a chance at achieving my dream.
This, I concluded, was what was needed to be done in order to ensure a chance of success. I felt resolute to act upon it. At that thought, the Muaddhin began to recite the Iqama and the entire ordeal concluded.
Six months later, I found myself in the living room of Dr. Ahmed Muneeruddin whose lineage goes back directly to AmĪr-ul-Mu'minīn, Umar Al-Farooq (May Allahﷻ be pleased with him). I was witness to one of the most profound events of my lifetime. My father (the late) Dr. Abdus-Salam Syed recited Khutbah Al-Haajah for the company that was present, which included immediate family from both sides. He then turned his attention to his host and began to declare with profound emotion:
"Praise to be Allahﷻ and blessings and peace be upon His final Prophet and Messenger Muhammadﷺ. I enjoin you to fear Allahﷻ. I have come to you to engage your noblest daughter Maria Muneeruddin to my son Jameel Abdul Syed in accordance with the Sunnah of the Prophetﷺ and the pleasure of Allah ﷻ ." 
He then went on to conclude with Du'a for happiness, well being, prosperity, that the beginning and end of this affair should be on the straight path and that this union should bare righteous children in the future.
She was going to be the mother of my children
It is noteworthy that I had only known my future wife then for two weeks in total with no more than two physical meetings and a half a dozen phone calls.
She presented very strong qualities, which matched all of the qualifiers outlined by the Prophetﷺ: Beauty, wealth, status and religion. As most prospective couples do, we dialogued back and forth measuring each other up against our ideals, but truthfully my decision to pursue her at the end had little to do with any of her questions to my answers. Rather it was the fact that when I looked into her eyes, I saw the mother of my future children and I knew that no other woman on the face of this earth could hold that status for me. It was a feeling I knew to be true and the final criterion for my decision that I feel my heart was guided by Allahﷻ. The series of events that led to my engagement was idiosyncratic and unplanned. In my experience, when Allahﷻ wants something to happen, it happens rather quickly and arrives unannounced and there's nothing anyone can do about it. 
Our marriage took place on July 1st, 2001 in Ontario, Canada. Shortly thereafter she became pregnant and learned that it was going to be a baby boy. Both of our families were elated. It was the first child of the next generation on both sides. We debated back and forth about the name until we finally reached a unanimous decision: Muhammad Jibril Syed. Maria constantly listened to Surah Al-Baqarah during her pregnancy and prayed for him during this eight-month period. My job was to keep her happy! 
On March 13th, 2002, Jibril had arrived at Crittenton Hospital in Rochester, Michigan honoring both Maria and me with the titles of parents. I gingerly picked up the boy and took him to my father who raised the adhan in his right ear and the iqama in his left as per the tradition of The Prophetﷺ. The feeling was indescribable. A feeling of pride, disbelief, elation. Maria felt the same, but she was obviously exhausted. The hospital was flooded with friends and family— it was total chaos. I had to escape, if only for a moment.
I broke away from the excitement and retreated to the hospitals chapel to pray. After prayer, I sat by myself in that room and reflected on how I got to this point. That prayer I made during Tahajjud in front of the Kaabah. It was the beginning of my journey into fatherhood. My heart softened and I began to cry. SubhanAllah, I thought to myself. "Just look at the plan of Allahﷻ. He didn't turn a deaf ear to the pleas of a sinner that day. He's given me so much in such a short period of time. I promised myself that I would not be an ungrateful slave. That I would honor the trust that He's bestowed on me with this child and any other future children by devoting myself to try and raise them in accordance with His pleasure.
As I walked out of the chapel and back to my family, I thought to myself: "I wonder what he's gonna call me…"