Muslims Stand Firmly With Standing Rock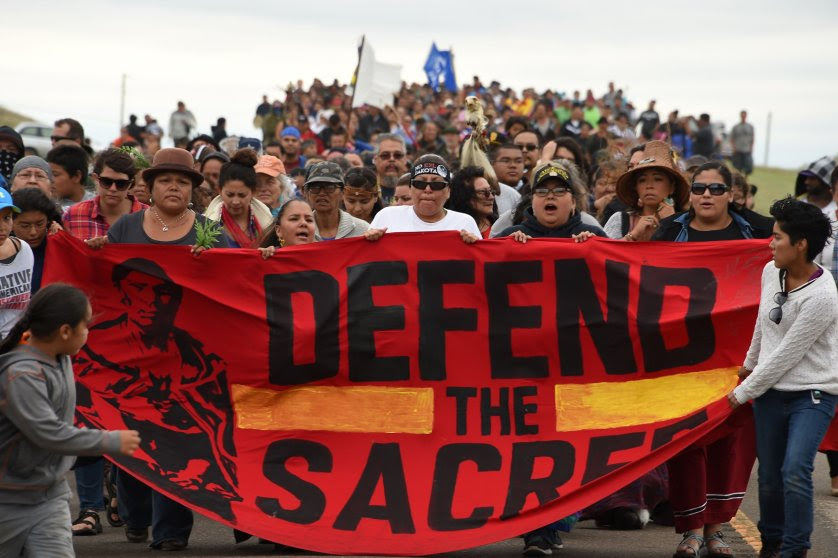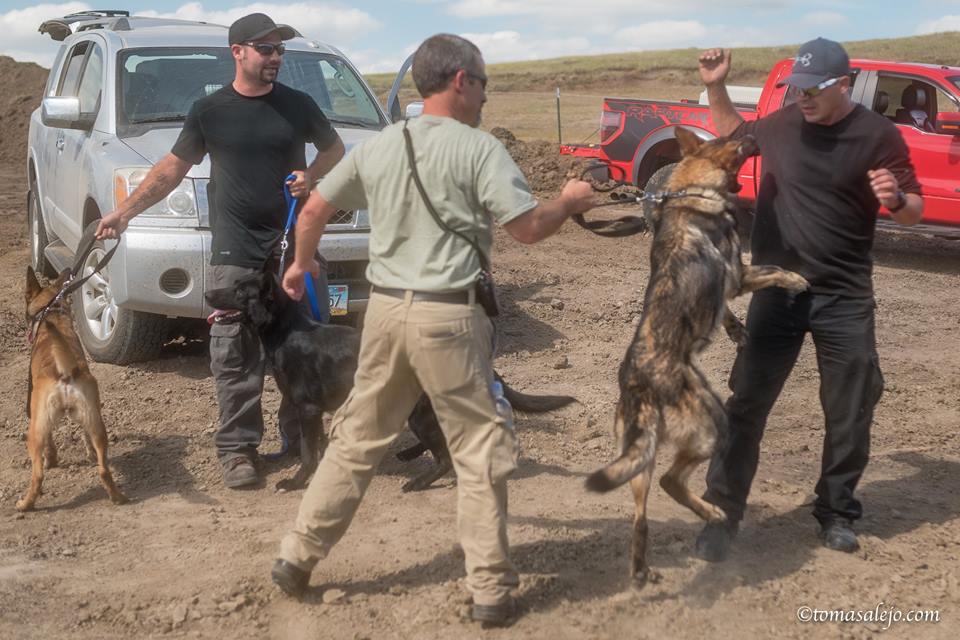 Is this really happening
I watched dogs bite into the flesh of Native Americans while they were maced by private security in North Dakota protesting the most controversial land-grab of our generation. I saw people chain themselves to heavy machinery. I watched Green Party Presidential candidate Jill Stein be arrested for standing in solidarity with them. I watched Journalist Amy Goodman go to jail for documenting it. The scenes at one time were filled with blood curdling screams and wounded members of the opposition being carried away. It was inconveniently reminiscent of 50s era protest where dogs were sent upon African Americans for pushing back against gross inequality. I saw it all through my phone however, and I know millions of people in America saw it too. As a Black Muslim, it troubles me to know that the first people nearly annihilated in the American experiment were experiencing such injustice. My religion puts an indelible weight on interfering with abuses of human rights. Myself and others looked for ways to join the fight. In my naivety, I realized that there was huge swath of Native American Muslims, already well-invested in the fight.

Energy Transfer Partners  is a multibillion dollar natural gas conglomerate hailing from Texas. Their investments and operations range from transportation, storage, and pipeline construction for natural gas. Since 2015 they've set their sights on land declared holy by the tribes living in Standing Rock. Four months ago, their brigades of earth-clearing machines descended on the project area.
Approximately 150 million indigenous people were eradicated to make space for the American entrepreneurial project. More than 10 million Africans were enslaved to labor for it. In 2016, the plans to once again extract the earth beneath the feet of the descendants of the aforementioned. Natives are being marched upon, violently.
The youth of Standing Rock refused to be silent though. One group of protesters ran 500 miles just to bring attention to the crisis. After obtaining the attention of a national audience, hundreds flocked to the protest site. Media, Activists, Organizations and concerned Muslims. They were said to have been met by the tribespeople with warmth only cultivated through a rich tradition in compassion. A compassion that Columbus resented when he landed saying "they could be conquered easily, and made servants."
A cause for commitment
Latanya Barlow is a 34-year-old Arizona native and national representative of The Coalition for Indigenous Muslims. Her family is from the Dineh and Chiricahua people. Walking onto the reserve was a scene imbued with nostalgia. Barlow's tribe is a descendant of the 19th century Native American freedom fighter Geronimo. Such familial bonds earned her added smiles among the youth and elders. Barlow spoke at a hummingbird's pace of her entrance. "Before we even got to the camp at the reservation we were welcomed by the natives. It felt amazing in an odd way because, you know, I wear hijab and there are times where I'm in public and I can feel menacing eyes on me. To have these strangers take us in that way brings me to tears," she shared with Muslimmatters.
In camp she and many others who are in the fight are called water protectors, Samaritans who've come to battle a financial behemoth for the preservation of a direct water source. "The pipeline they're digging is only 7 miles away from the river. That river is where a significant amount water comes from for them," Barlow explains. Energy Transfer's Dakota Access pipeline project runs over the sacred stone camp which happens to be a tribal burial ground and site of spiritual commemoration. Environmental experts agree that even a small mistake in containment of harmful elements could result of poisoning for decades. Richard Kuprewicz, president of Accufacts Inc. a consulting firm for the oil industry was quoted in an Inside Climate News article saying, "there's no perfect solution to spotting oil spills. Ideally, companies should combine the best leak detection technology with experienced operators—but even then, some leaks will go undetected." Barlow remembers being face to face with a people fully aware of those same realities, yet carried  with a sense of unmatched determination. "The people themselves have the best character even while this is going on. An Imam came days ago and said given what they are going through they've represented the best of what humanity has to offer," Barlow argued.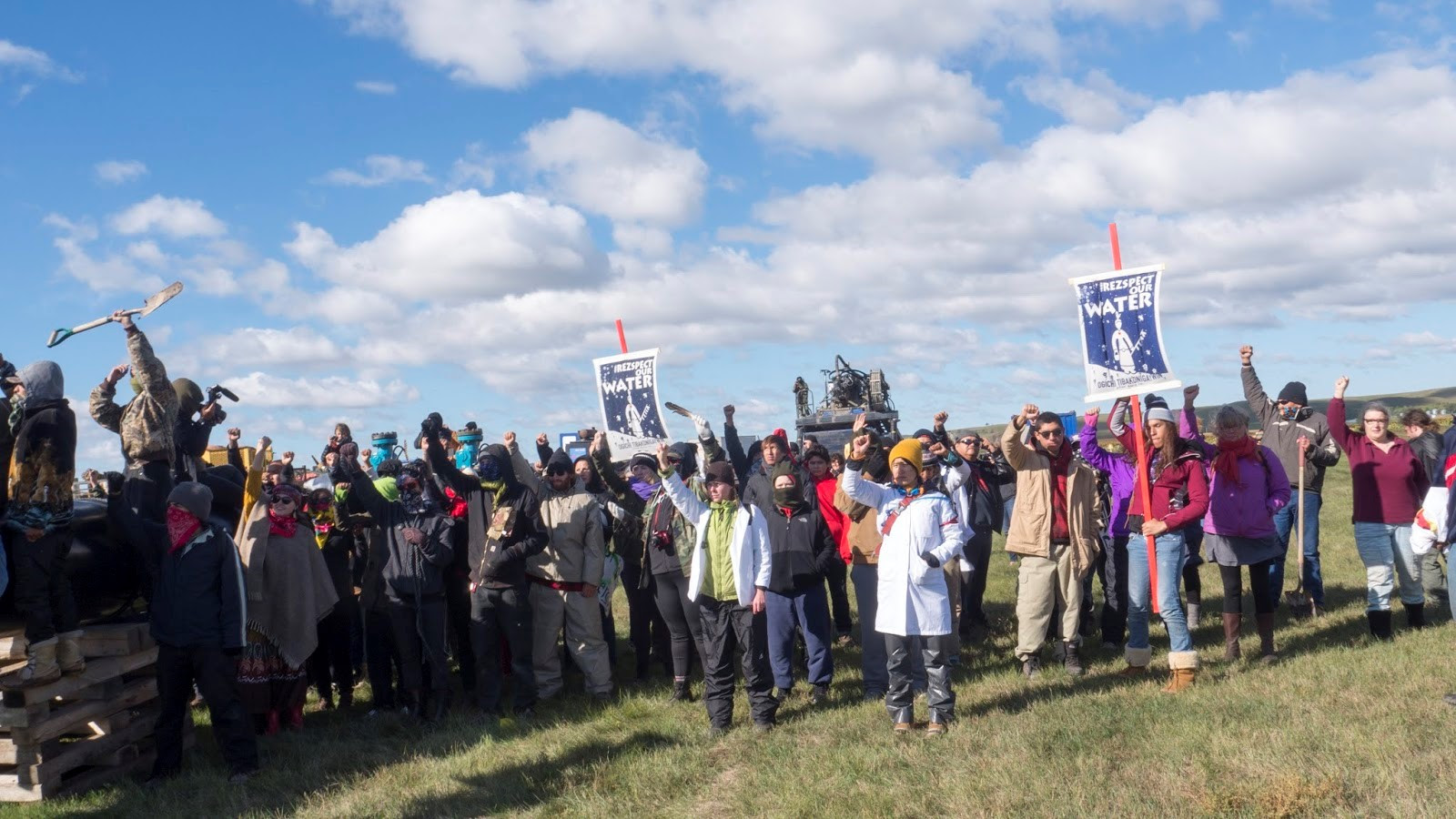 Activists like Barlow have come to terms with what is most feasible to aide the ongoing protests. A brutal Dakota winter is approaching. Known for it's backbreaking temperatures and unforgiving snowstorms, time is an untrustworthy friend of Standing Rock organizers. Barlow maintains that more than ever action should be taken. "We need people putting pressure on congressional representatives. We need the partners with Energy Transfer to be researched and boycotted. Bail funds are always helpful because protesters are being targeted like never before. And in general funds are needed to survive what winter holds." Social Justice organization Muslim ARC led one of the first waves of collective contributions to the cause raising over $15,000. Co-Founder of Zaytuna Institute, Imam Zaid Shakir anchored a roundtable with native leaders, symbolically delivering Zamzam water, from a thousands of year old well in Makkah, along with a group of concerned Muslims.
Trouble we know too well
To be a Native right now in the Dakota region is to be perpetually at war. The treaty of 1868 named Fort Laramie promised to "ensure the civilization" of the Lakota, a large tribe with ancestral ties to the region. Basheer Butcher is a member of the Lakota and one of many residents that have witnessed the Energy Partner titan move in on ancient land. To him, the current trespasses across land and contract are only a reminder of age-old abuse. "From the Buffalo being killed off by European settlers to what's going on now, it's all a cycle. We've been battling for this land for centuries" he heaves.
In four months it's become clear to Butcher how brutal this new iteration of commerce-centered violence can become and how challenging it is to control public perception. Butcher remarked, "We're happy social media made sure the world couldn't just shut the door on us. When you turned on mainstream media they had little to say about how our land is about to be stolen, again. Everyone needs to know that the Missouri is our main source of water. One spill could contaminate the water for 18 million people if it happens. Treaties signed when my great grandparents were alive are being treated like they never were signed."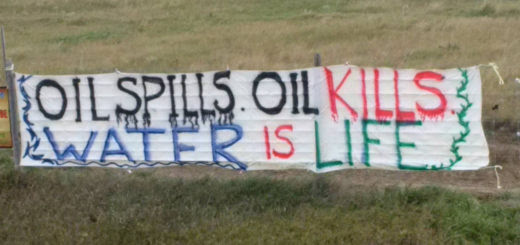 Butcher is well aware of what context means to be an indigenous Muslim involved in the Standing Rock struggle; he wants Muslim communities to understand the severity of what is happening. "I see it as community situation more that a Muslim one.That's why we are backing this protest 150%. Being a Muslim and full blooded Lakota is important. The Water I use to make wudhu (ablution) comes from the Missouri and I was bathing in this water before I became Muslim. Muslim communities need to understand that we need support from them. Islam is about caring for humanity. Human rights abuses are happening now."
Before getting to a critical mass like this, area tribes negotiated with the birthing American government for land rights, concessions, and most important the procurement of contracting jobs when development was taking place. Companies like Energy Partners are required to enlist Natives for jobs first and foremost. The TERO Tribal Employment Rights Ordinance is charged with managing the contracts with private enterprises. Though the project promises thousands of jobs, in this particular situation, TERO wants no parts of what Energy Partners wants to do. No jobs Butcher says, "are worth destroying a water source for millions."
A call to dignity
Besides African Americans, no other group of people could be more well acquainted with U.S. sanctioned piracy than the indigenous of America. Standing Rock as it is today appears to be the last straw for this generation of Natives. "The last time the tribes gathered together in this number was 140 years ago for the Battle of Little Bighorn" Butcher says. Within weeks the opposition has turned to a brutal fiasco. Arrests continue, along with protesters enduring savage beatings by private police and targeting of journalists. Support from outside of the reservation is crucial. Support from everyone is imperative.
Imam Zaid Shakir exclaimed after a recent visit to the site, "Let us not forget, however, our native brothers and sisters who are facing the full force of corporate greed and government callousness at the Standing Rock Sioux reservation." General  Armstrong  Custard's famous quote when stumbling upon and decimating the lush Sioux lands in the 1800s still presses needles in the hearts today, "There's gold in them there hills." Today Energy Partners, with the indifference of the American government, are prying land away from the hands of Natives once again, for Black gold.
Faith Community Stands With Peace And Justice Leader Imam Omar Suleiman During Right Wing Attacks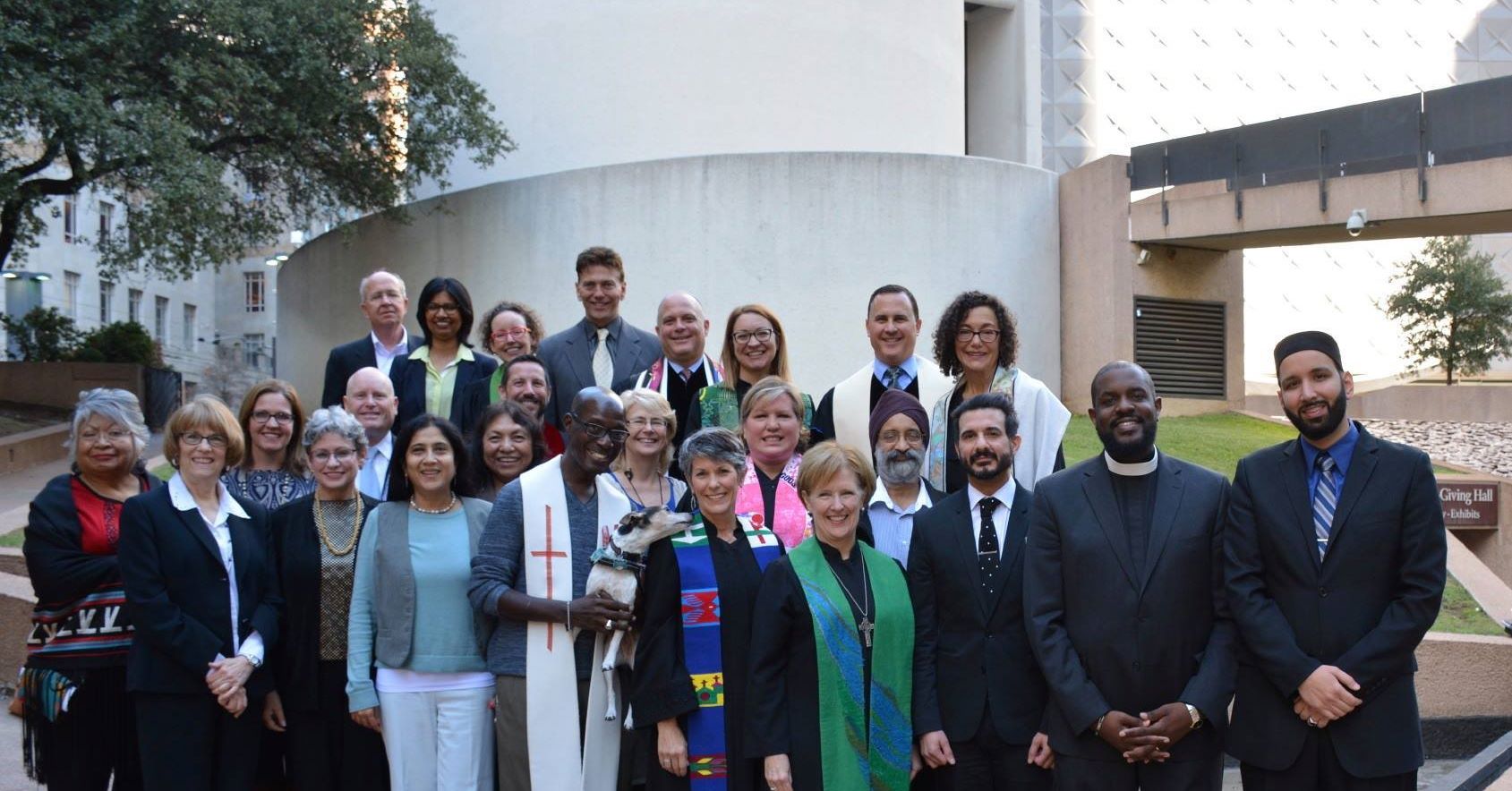 In a follow up to the right-wing media platforms attack on Imam Omar Suleiman – calling him anti-semitic, a common tactic used to discredit both Muslim activists, as well as criticism of Israel policies, Faith Forward Dallas issued a statement.
Faith Forward Dallas at Thanksgiving Square – Faith Leaders United for Peace and Justice is a Texas-based interfaith organization that has worked on many initiatives with Imam Omar Suleiman.

The statement reads:
"Imam Omar Suleiman a spiritual and moral voice for peace with justice!!!!!

Time after time in our city, in the United States and around the world, Imam Omar Suleiman has been a spiritual and moral voice for peace with justice. When others seek to divide, he calls for unity. Faith Forward Dallas at Thanks-Giving Square works to unite faith leaders for justice and compassion. Imam Suleiman has been a trusted leader among us. In the wake of his beautiful prayer to open the House of Representatives on May 9, he has received threats of violence and words of vilification when instead he should have our praise and prayers. We call upon people of good will everywhere to tone down the rhetoric, to replace hate with love, and to build bridges toward the common good.

Faith Forward Dallas at Thanks-Giving Square"
Commenters on the Faith Forward Dallas statement have left comments of support.
The group has invited locals and other leaders to endorse and share the statement. "Endorsed! I love and fully you Imam Omar Suleiman!" wrote Karen Weldes Fry, Spiritual Director at Center of Spiritual Learning in Dallas (CSLDallas), commenting on the statement.
Some commentators do not understand the manufactured controversy.  Heather Mustain writes, "What people are writing is so vile. They obviously didn't even listen to his prayer!" Imam  Omar Suleiman delivered the opening prayer in the US House of Representatives on May, 9th, 2019  at the invitation of Rep. Eddie Bernice Johnson (D) of Dallas, TX.
"I'm grateful for the faith leaders with whom I've built relationships with and served with for years that have shown full support throughout this process. Together we've stood with one another in solidarity in the face of bigotry, and in the support of others in any form of pain. We will not let these dark forces divide us," said Imam Omar Suleiman in response to the outpouring of love from the people he has worked with on the ground, building on peace, love, and justice.
#UnitedForOmar – Imam Omar Suleiman Smeared by Right-Wing News After Opening Prayer at US House of Representatives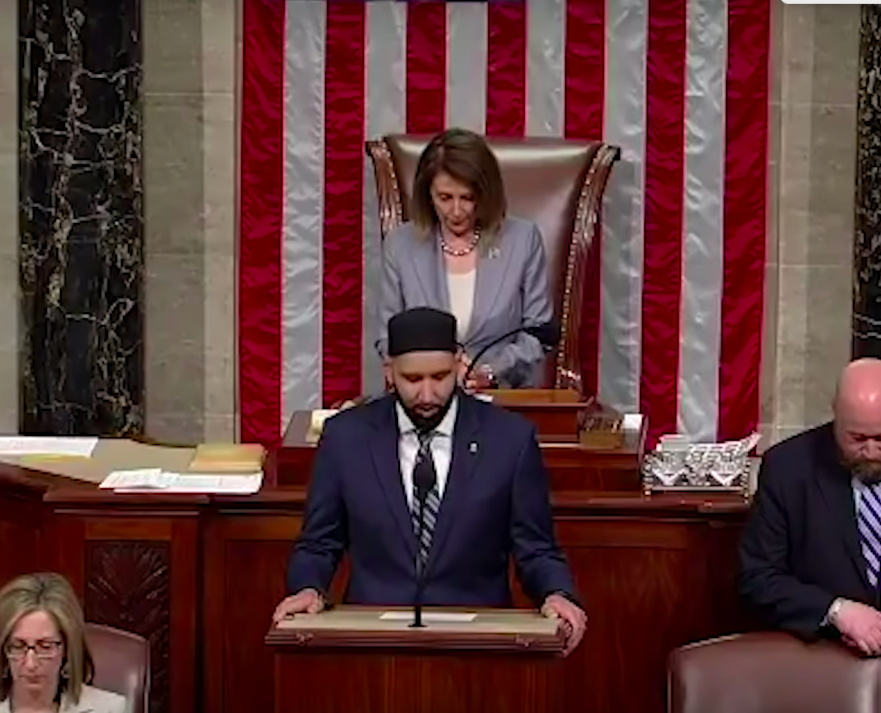 Sh. Omar Suleiman delivered the opening prayer in the US House of Representatives yesterday, May, 9th, 2019  at the invitation of Rep. Eddie Bernice Johnson (D) of Dallas.
Immediately since, right wing media platforms have begun spreading negative coverage of the Imam Omar Suleiman – calling him anti-semitic, a common tactic used to discredit both Muslim activists as well as criticism of Israel policies.

News outlets citing the criticism have pointed to a post from The Investigative Project on Terrorism or ITP, as the source. The  ITP was founded by and directed by noted Islamophobe Steven Emerson. Emerson's history of hate speech has been documented for over two decades.
Since then, the story has been carried forward by multiple press outlets.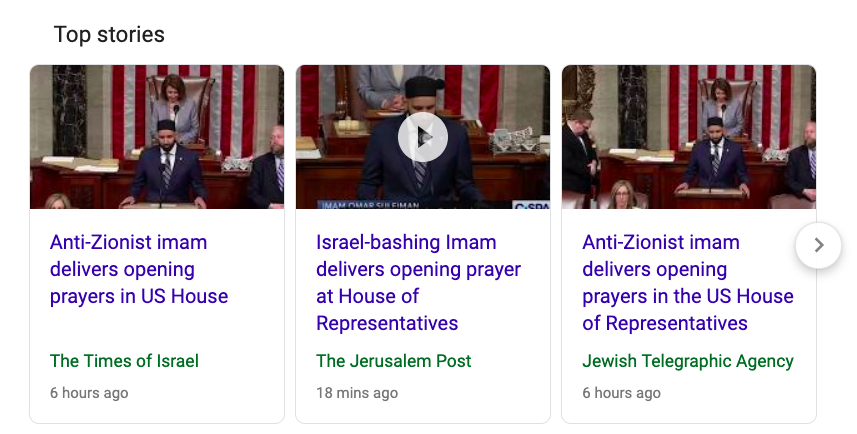 The immediate consequence of this has been the direction of online hate towards what has been Imam Omar Suleiman's long history of preaching unity in the US socio-political sphere.
"Since my invocation I've been inundated with hate articles, threats, and other tactics of intimidation to silence me over a prayer for unity," Imam Omar Suleiman says. "These attacks are in bad faith and meant to again send a message to the Muslim community that we are not welcome to assert ourselves in any meaningful space or way."
MuslimMatters is proud to stand by Imam Omar Suleiman, and we invite our readers to share the evidence that counters the accusations against him of anti-semitism, bigotry, and hate. We would also encourage you to reach out, support, and amplify voices of support like Representative E.B.Johnson, and Representative Colin Allred.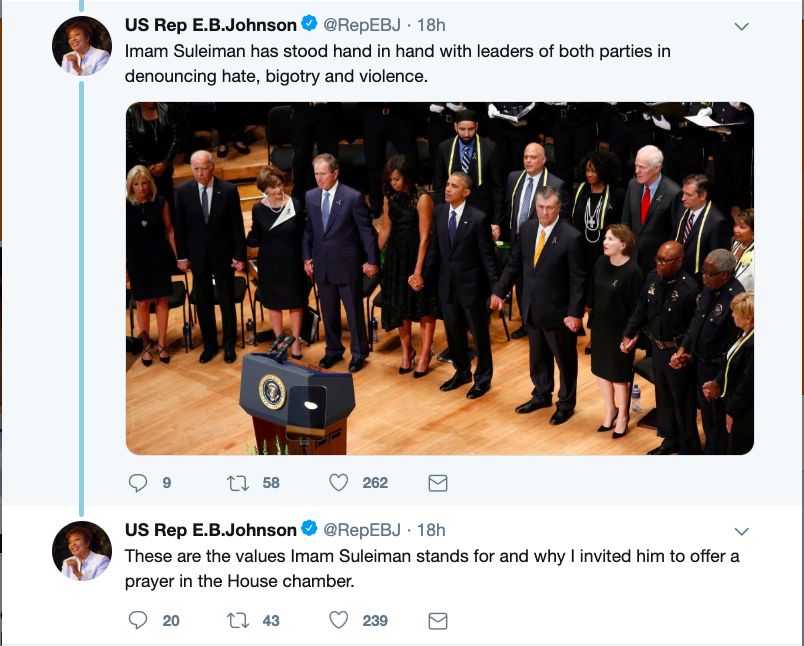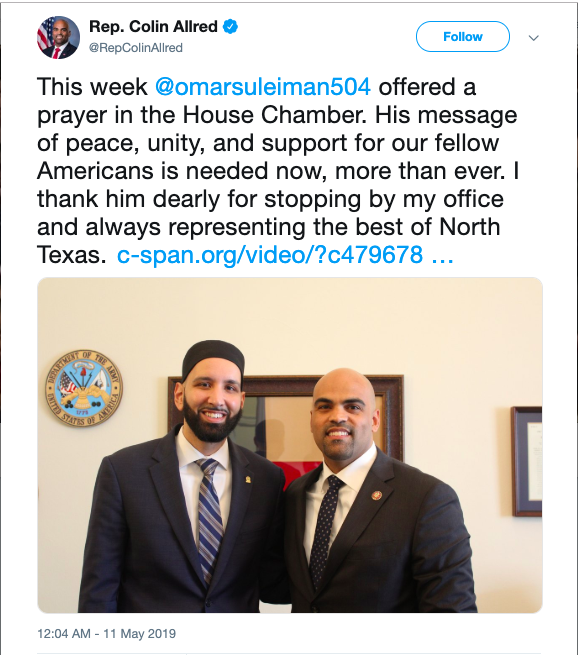 You can help counter the false narrative, simply by sharing evidence of Imam Omar Suleiman's work. It speaks for itself, and you can share it at the hashtag #UnitedForOmar
JazakAllahuKheiran
---
At an interfaith panel discussion, three North Texas religious leaders promoted understanding and dialogue among Muslims, Jews, and Christians. Amid a vexed political and social climate, three religious leaders in North Texas—a priest, an imam, and a rabbi—proved it's possible to come together in times of division. Source: DMagazine.com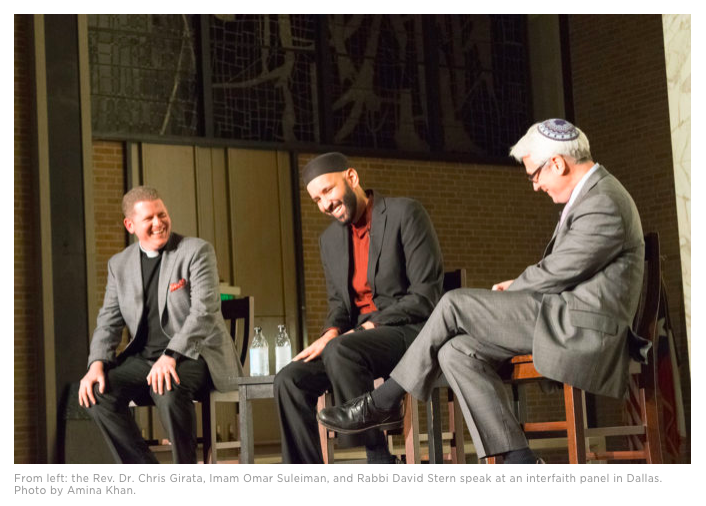 ---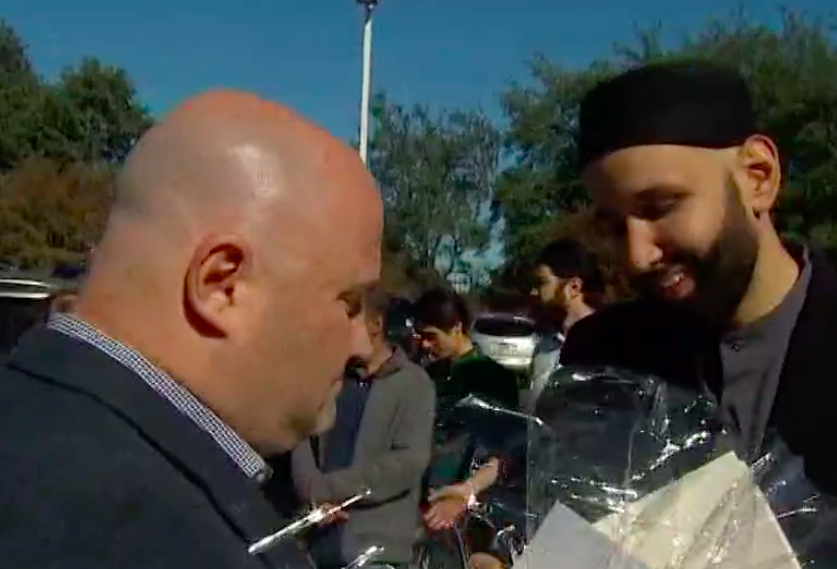 The congregation, led by Imam Omar Suleiman, penned more than 150 cards and letters. source: WFAA News
---
"We must recognize that the white supremacy that threatens the black and Latino communities, is the same white supremacy that spurs Islamophobia and antisemitism," -Imam Omar Suleiman
Source: Bend The Arc
---
"When any community is targeted, they need to see a united faith voice — that all communities come together and express complete rejection of anything that would pit our society against one another more than it already is." -Imam Omar Suleiman
Source: Kera News

---
Source: The Carter Center
---
Imam: After devastating New Zealand attack, we will not be deterred
"My wife and I decided to take our kids to a synagogue in Dallas the night after the massacre at Tree of Life in Pittsburgh to grieve and show solidarity with the Jewish community. My 5-year-old played with kids his age while we mourned inside, resisting hate even unknowingly with his innocence…" Source: CNN
Ben Shapiro Gets Wrecked on the BBC for Racism Against Palestinians and American Jews
Andrew Neil so thoroughly destroys Ben Shapiro that he has a snowflake meltdown and retreats in the middle of the interview to his own safe space, off-camera.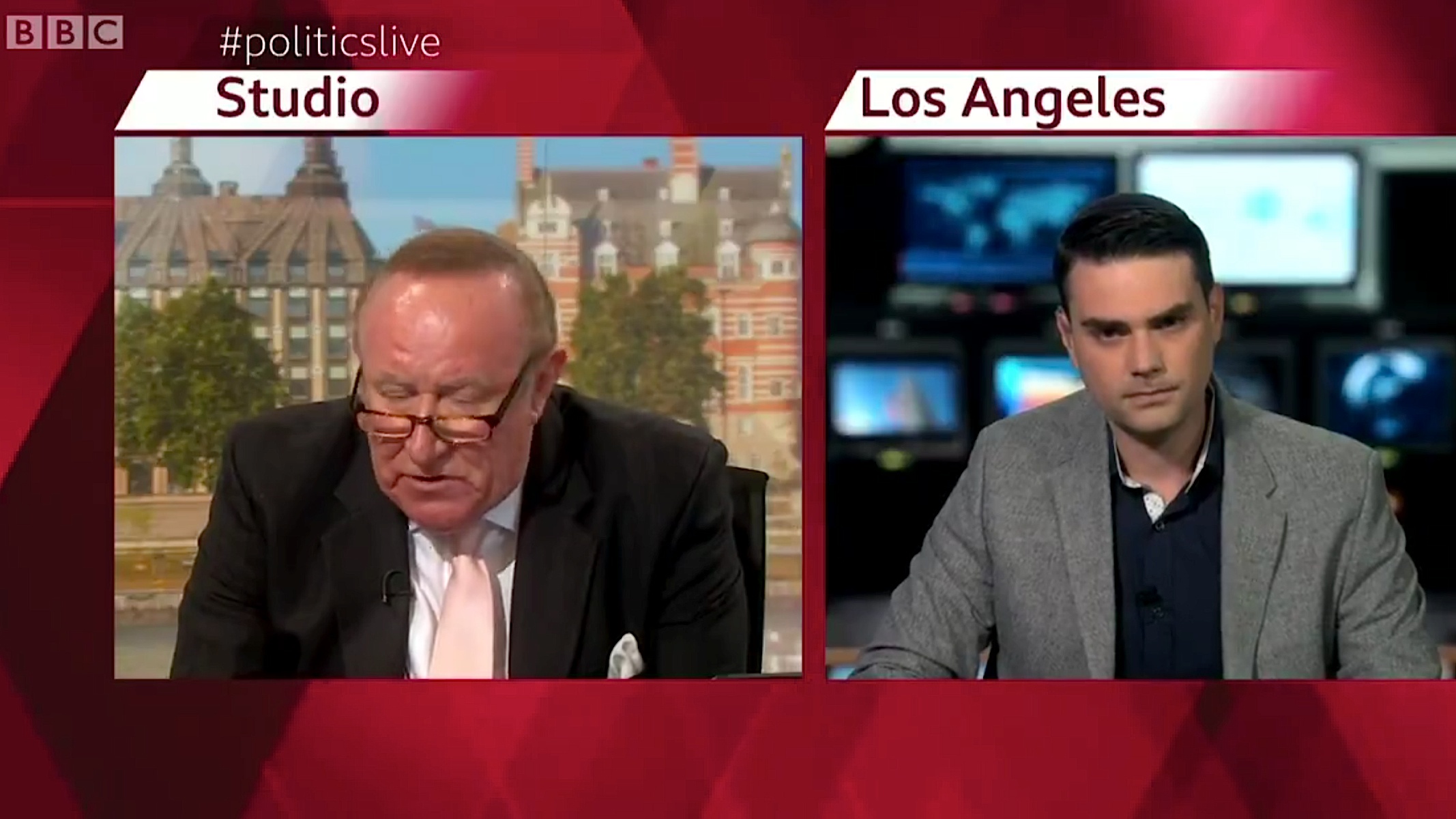 The video plays at the 10:00 minute mark where Neil begins to break down Shapiro on his statements about President Obama, Palestinians, and American Jews.
Let's set the context – popular conservative commentator Ben Shapiro, known for his aggressive debate style in the public square, visited the BBC to promote his new book.  The interviewer, Andrew Neil, after giving Shapiro a chance to introduce himself to the BBC audience, questioned him about the anger both the left and the right feel towards one another, and Shapiro's own role in stoking that anger and polar opposition within the Republican party over many years.

The reason for this line of questioning is because Shapiro claims this to be a problem in American discourse and fails to consider his own contribution to the problem, and it is this hypocrisy that Neil confronts him about.  Shapiro attempts to respond, but is promptly crushed by Neil's responses with Shapiro's own quotes.  For example, he brings up the following tweet written about Palestinians which Shapiro agrees was wrong but hasn't taken down:
Israelis like to build. Arabs like to bomb crap and live in open sewage. This is not a difficult issue. #settlementsrock

— Ben Shapiro (@benshapiro) September 27, 2010
Shapiro futilely attempts to respond, but Neil continues to quote Shapiro until he is left with no choice except to throw ad hominems at his interviewer, which were deftly turned back on Shapiro, leaving him to look even more petty for his attempted condescending remarks.  The end result is the man claiming earlier to welcome a spirited debate quickly found himself running away to lick his wounds.
Perhaps the greatest irony in this debate – Shapiro accused Neil of being an opinion journalist of the left-leaning variety, while Neil is a conservative and chairman of The Spectator, whose editorial outlook is conservative.