How NASA Is Helping Save The Lives Of Children In Syria
Without dedicating a single person to the role, NASA is contributing to saving the lives of hundreds of thousands of children in the worst hit areas of Syria.
But NASA is an independent agency of the executive branch of the U.S. Government. It has no involvement in the events in Syria or in humanitarian relief work there. How can it possibly be helping all these children?
Ladies and Gentlemen – meet Charity Week.
[youtube]https://www.youtube.com/watch?v=n5nS3GJUpQI[/youtube]
The Prophet

 once said, "Knowledge is the lost property of the believer."
Far too often, we repeat this hadith but do not act on it.
At Charity Week, we live by these words. Like most traditional Islamic projects, our inspiration lies in our faith, the words of the Prophet

 and our glorious predecessors.
But unlike most – we actively seek to learn from the best of those who are currently excelling in this world. Whether it is iconic companies like Apple in computing, Pixar in animation or Tesla in car manufacturing, at Charity Week we want to take the best of what the best have to offer.
This year the theme for Charity Week was space and, naturally, we decided to study NASA.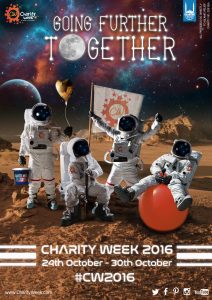 We started off the year designing our training based on lessons that we learnt from NASA, including how they approached team work and problem solving.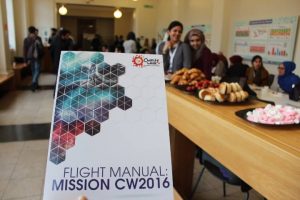 We studied the moon landings and what drove astronauts like Neil Armstrong and Gene Cernan. We gave talks such as "What if NASA did Charity Week?"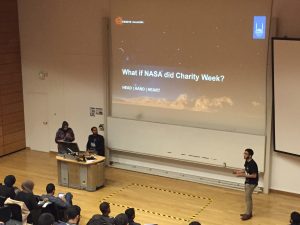 We researched archives and read books like the excellent "An Astronaut's Guide to Life on Earth" by Chris Hadfield.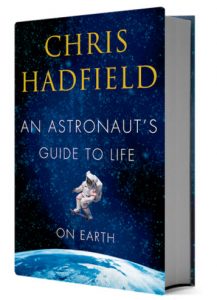 We got so into space and NASA that we even baked little baby astronaut cakes.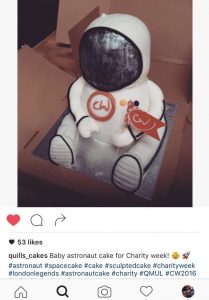 Each time we related what we learnt back to our own Islamic values, teachings and history. We were amazed by how many similarities there were between the drive, passion and integrity of our golden age with that of these modern explorers and scientists.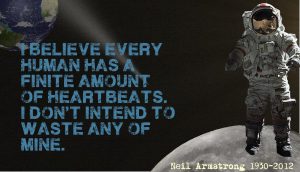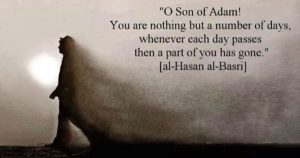 The blessings of implementing this hadith of the Prophet (SAW) has meant that Charity Week has been able to grow and work better than ever before. More than 200 institutions across 6 countries on 4 continents alhumdulillah. This #CW2016, we are reaching for the stars and #GoingFurtherTogether – to unite our divided people and to help orphans and needy children across the world.
Just one of the projects that Charity Week will be funding this year (inshAllah) is to provide FREE healthcare for more than 130,000 Syrian children trapped in Aleppo, Hama and Idlib. Learning from NASA helped us do it.
The Prophet

was right. He always is. We MUST acquire beneficial knowledge wherever we find it as this is our lost property, this is our lost legacy and – if we unite together – we will stop it from becoming our lost future.
Authors note: If you want to get involved, help choose where the money goes or simply want to be inspired – www.charityweek.com