Moving Beyond the Single Narrative- The POTUS Visit to an American Mosque
Oped by Khadija Gurnah
Khadija Gurnah is the Founder of Project Ejaba and a White House Champion of Change. She is a public health professional and an advocate for youth who has channeled her passions into Project Ejaba – a platform for Muslim young adults that provides resources and programming, including programming to promote social change, a national campaign to raise awareness on mental health issues and an interfaith program for Muslim artists across the country.
I am honored and humbled to be one of the participants at a roundtable discussion with President Obama when he visited a Baltimore-area masjid. It was a historic moment as it was the first time in his presidency to visit a mosque in the United States. It was also a personally significant moment to have the opportunity to meet and welcome the President to the mosque where I met my husband 14 years ago.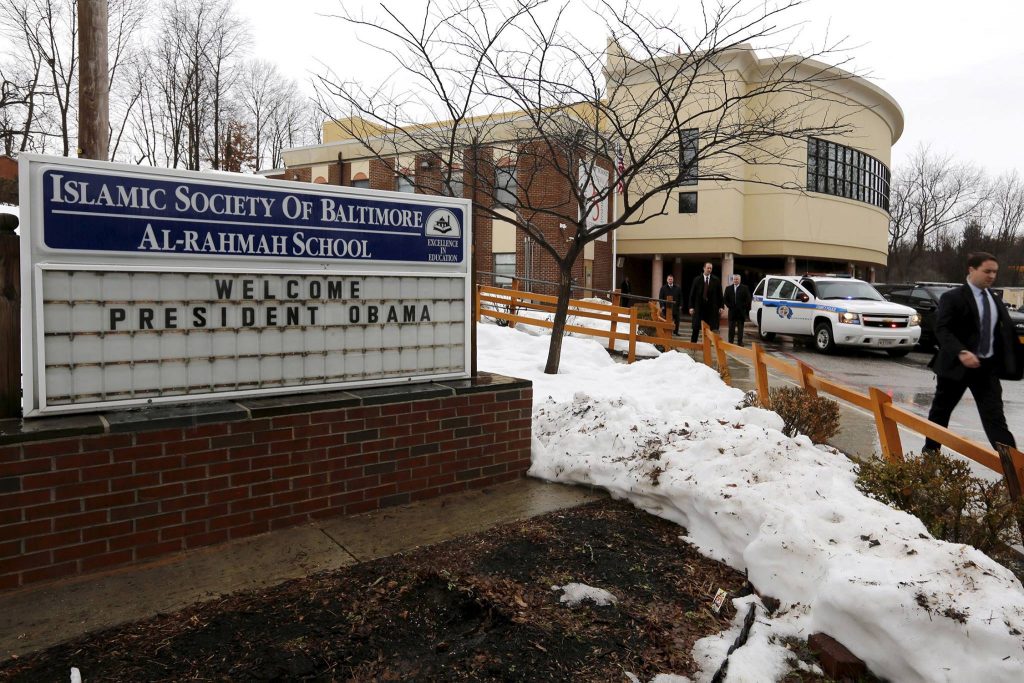 Baltimore was the first place I came to in the United States and I still consider it my home base. My friends in Baltimore are apolitical, but all of them were deeply moved by the President's visit to their community mosque. My dear friend and her daughter were up at 7 am helping me pin my hijab, as I'm the worst when it comes to making sure my hijabs stay in place. I'm usually in a perpetual bad hijab day. My friends were not amongst those attending the President's speech, so that morning felt very much like what I imagine prom would be, they made sure my hijab was on point, took photos and dropped me off with hugs and well wishes. As I left Baltimore that day, my friend texted me to say the President's speech had been electrifying and she was thankful for the whole experience.
I'm keenly aware that not everyone in the Muslim community has the same kind of enthusiasm for the mosque visit as my friends and the community members in the mosque. Many of the critiques of the President's mosque visit say that it was mere symbolism, a political photo opportunity that is too little too late. The Muslim community has a complicated relationship with the President, on one hand he has high approval ratings in the American Muslim community, on the other hand, Muslim activists are deeply critical of the national security framework as it applies to Muslims, particularly of surveillance and the government's Countering Violent Extremism programs.
I have not had any experience with either of these issues as my work is in the space of domestic public health policy such as healthcare reform, childhood poverty, and obesity prevention and most recently on environmental justice with the current man made disaster in Flint. In my domestic policy organizing, the White House's work has not only aligned with my goals, but any opportunity I've had to partner with them has elevated the quality of my work. The White House staff I work with had been incredibly gracious and has guided me in becoming a more effective community organizer. The Office of Public Engagement at the White House has a diverse staff that has come from grassroots organizing and my work has benefitted from knowing them.
Much of the work I do within the Muslim community is in finding pathways to move beyond the single narrative of having to either condemn or be the targets of terrorism. I am working at creating programming and resources to assist young Muslim adults in transcending this single narrative and being able to live authentically. The conversations surrounding the President's visit to the Islamic Society of Baltimore remind me of the single narrative paradigm. I do understand that for some Muslims this is a complicated time to engage with the President, however we are not homogenous and neither is our work nor our needs.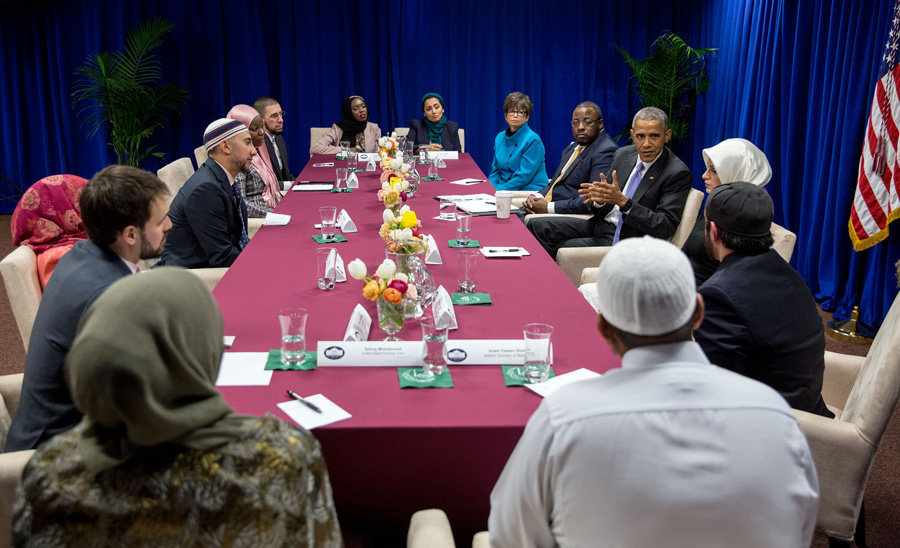 For many American Muslims, particularly young adults who have grown up in the shadows of 9/11, the mosque visit was much needed and welcomed. On December 15, 2015, senior administration officials had a listening session asking Muslim leaders what they can do to help address the growing anti-Muslim sentiment in the country. Several leaders specifically asked the President to visit a mosque, reiterating a request that had been made before and speaking to the importance of it happening at this time. Just weeks later we were in Baltimore, welcoming the President to the home grown Islamic Society of Baltimore.
At the December meeting, I spoke of creating spaces where young Muslims can transcend the single narratives they wake up to every day. To give them the bandwidth to create art, to work on social justice issues, to live well with compassion and authenticity. At the roundtable, the President spoke of his commitment to the Muslim community beyond his presidency; of making sure he amplified our stories and engaged our work. I hear that in his speeches, in his recognition of diverse groups of Muslims, from champion fencer Ibtihaj Muhammad to the work of Rami Nashashibi.
At the December 15 meeting with senior administration staff, many of us, myself included, spoke of the danger of the single narrative, the importance of recognizing the diversity of the American Muslim community and we asked for engagement outside of the parameters of national security. The roundtable at the mosque was responsive to all these points. It was a diverse group, both in terms of race and experiences. It was made up of many people doing great work on policy issues such as climate change and criminal justice reform, who were able to connect to the administration staff working on those issues.
As the President acknowledged yesterday, problems that were created over decades cannot be easily resolved. I do hear the voices of those who would like to see more resolutions from the administration. What I would like to ask is that we give each other the bandwidth to work on issues that matter to us and ensure we are not creating a single narrative. For those who wanted the mosque visit, for our children and young adults who benefited from hearing messages of inclusion from their President yesterday, for those of us who work on policy issues with the administration, the visit yesterday was not symbolic—it was needed and appreciated.