A Perennial Problem: Is Islam the Only Valid Path to God?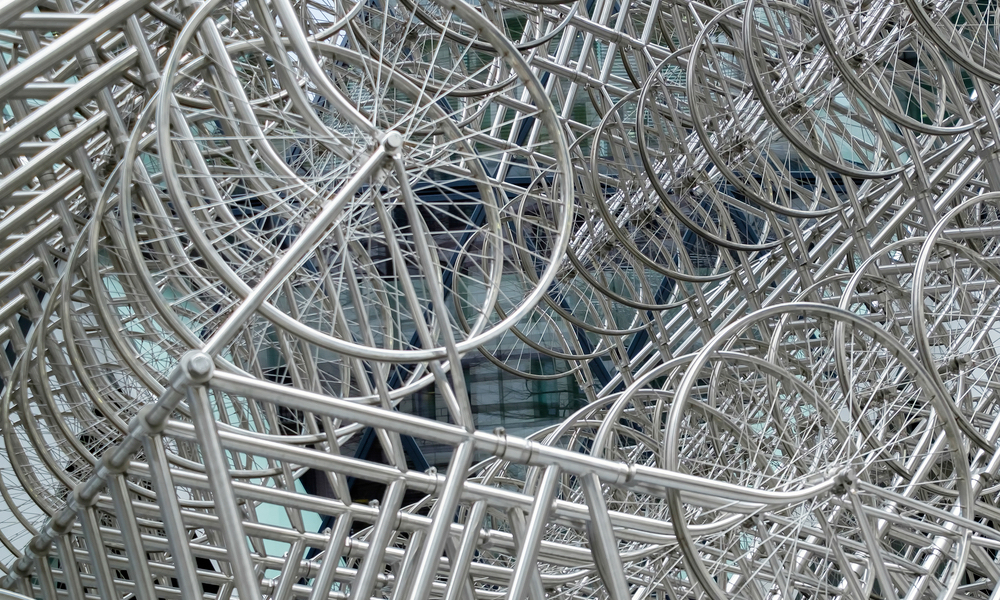 Is Islam (the religion and way of life the Prophet Muhammad ﷺ came with) the only path to God? Does the Qur'an extend the validity of religions beyond Islam; to any who believe in God and act rightly? Or does the Qur'an insist that Islam is the exclusive and only path to God? And what of the idea that some have culled from their personal reading of the Qur'an that at the heart of the world's major religions and faiths, there is an essential unity of truth? This, Islam and the idea of salvic exclusivity, is our topic for discussion.
♦
Our discussion concerning the above delicate and, in our current time, controversial questions are addressed through the following points: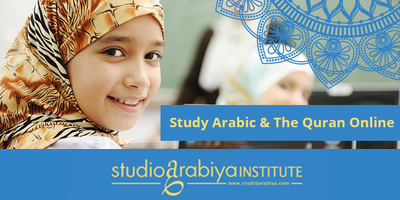 1. The Qur'an is categorical when it says: He who seeks a religion other than Islam, it will not be accepted of him, and in the Hereafter he shall be among the losers. [3:85] Elsewhere it states: The [true] religion in Allah's sight is Islam. [3:19] Whatever other verses may be marshalled in this issue, these two must surely lie at its heart.
2. Turning to the words of the Prophet ﷺ, we find him informing: "By Him in whose Hand is the life of Muhammad! Anyone from this nation, be they a Jew or a Christian, who hears of me and dies without believing in what I have come with, shall be among the inhabitants of Hell."1 Fleshing out the hadith's theological implications, Imam al-Nawawi said: 'It contains [a proof] that all religions have now been abrogated by the prophethood of our Prophet ﷺ. Also, in its explicit meaning is a proof that those to whom the call of Islam does not reach, are excused.'2
3. Not only has the religion of Islam that the Prophet ﷺ was sent with superseded all previously revealed heavenly teachings, this last dispensation or "version" of Islam is a universal one too. The Qur'an says: Say: 'O Mankind! Truly I am the Messenger of Allah to you all.' [7:158]  Al-Ghazali said in his magesterial Ihya 'Ulum al-Din – "Revival of the Religious Sciences": 'Allah sent the Qurayshi unlettered Prophet Muhammad ﷺ with His divinely-inspired Message to the entire world: to Arabs and non-Arabs, jinn and mankind. The Prophet's Sacred Law has abrogated and superceded all earlier revealed laws, except those provisions in them that the [new] Sacred Law has reconfirmed.'3
4. Over the past eight decades or so a view has arisen which alleges that Islam affirms the validity of other religions, denying or failing to mention that they have long since been abrogated. Recourse has been taken to the following passage to justify the claim:Those who believe [in the Qur'an], the Jews, the Christians, and the Sabaeans; whosoever believes in Allah and the Last Day and does what is right, shall be rewarded by their Lord; no fear will come upon them, nor shall they grieve. [2:62] This verse, it's claimed, extends the validity of religions beyond just Islam, and the possibility of salvation beyond just Muslims, to whoever believes in Allah and the Last Day. The error of such a claim can be gauged from the next three points:
5. Apart from ignoring the above proof-texts to the contrary, this view stands against Islamic orthodoxy which states, as per Imam al-Nawawi: 'One who does not consider a person who follows a religion besides Islam – like a Christian – to be a disbeliever, or doubts that such a person is a disbeliever, or deems their religion to still be valid, is himself a disbeliever – even if, along with this, he manifests Islam and believes in it.'4Such, then, is the enormity of the error and the magnitude of its misguidance. Qadi 'Iyad affirmed a consensus about this, saying that: 'there is a consensus (ijma') about the disbelief of one who does not consider as disbelievers the Christians, Jews and all those who part from the religion of the Muslims; or hesitates about their disbelief, or doubts it.'5
6. How then should the above verse [2:62] be read? Scholars of tafsir, along with their belief that the Qur'an's message now supersedes all previous heavenly teachings, offer these interpretations for the above verse: [i] It is said to refer to those seekers of truth who believed in the imminent arrival of the final Prophet – like Habib al-Najjar, Qays b. Sa'adah, Waraqah b. Nawfal, Zayd b. 'Amr b. Nufayl, Bahirah the Monk, Salman al-Farsi and Abu Dharr al-Ghiffari. Some of them reached the Prophet ﷺ and accepted Islam at his hand. Others didn't reach him, but are nonetheless included among those who believe in Allah and the Last Day. [ii] It refers to the believers of previous nations, following the prophets of their respective times. [iii] It's claimed to refer to those Jews and Christians who, prior to accepting Islam in the time of the Prophet ﷺ, followed the unaltered teachings of Moses and Jesus; peace be upon them both. [iv] A few say it refers to the hypocrites; which is somewhat odd.6 Whatever the correct intent of this passage is, the view which extends salvation unrestrictedly, to include even those who deny the Prophet Muhammad's prophethood ﷺ, is conspicuous by its absence in the classical tafsir literature.
7. Ibn Kathir helps put the above verse into context with his customary hermeneutics; he explains: 'The faith of the Jews was that of those who adhered to the Torah and the way of Moses, peace be upon him, until the arrival of Jesus. With the advent of Jesus, those who followed the Torah and the Mosaic Laws, not leaving them to follow Jesus, were doomed. The faith of the Christians was that of whoever adhered to the Gospel and to the teaching of Jesus. They were believers and their faith valid till the advent of Muhammad ﷺ. Those who rejected Muhammad ﷺ, by not leaving the Gospel and Jesus' way are doomed … This doesn't conflict with what 'Ali b. Abi Talha relates from Ibn 'Abbas that: Those who believe [in the Qur'an], the Jews, the Christians, and Sabaeans; whoever believes in Allah and the Last Day was followed by Allah revealing: He who seeks a religion other than Islam, it will not be accepted from him, and in the Afterlife he will be among the losers. For what Ibn 'Abbas is simply informing is that no path is acceptable from anyone, nor any deed, unless it conforms to the shari'ah of Muhammad ﷺ now that he has been sent. Prior to this, anyone who followed the particular prophet of his time was upon right guidance and the path of salvation.'7
8. In the above light, philosophies that speak of the "Essential Unity of Religions", or "Perennialism", are disbelief (kufr). The metaphysics of these philosophies is such that they insist the world's major faiths: Judaism, Hinduism, Buddhism and Christianity, like Islam, all contain at their heart a core set of esoteric truths, despite them differing immensely in their external appearance, forms and practices – and even in many of their beliefs. They also believe that these major religions, again like Islam, still retain their validity even today. The metaphor used to describe the Unity of Religions is that of a bicycle wheel. The spokes represent the different religions; the hub symbolises God, the Supreme Being, the Transcendent Reality. Just as the spokes come closer to each other as they near the hub, so too, as each path comes closer to the One Reality, it comes closer to all other paths. Now as appealing as it sounds to some, it can never pass for authoritative, orthodox Quranic teachings – as has been shown.
9. Asserting that such Perennialist philosophy is clear disbelief (kufr) does not amount to an accusation that each specific individual who holds such a belief is necessarily an unbeliever (kafir) – as is well attested to in mainstream Sunni theology. The maxim in this matter runs as follows: laysa kullu man waqa'a fi'l-kufr sara kafir – 'Not everyone who falls into disbelief, becomes a disbeliever.' The shari'ah upholds the distinction between a general charge of disbelief (takfir 'amm), and the charge of disbelief upon a specific individual (takfir mu'ayyan). Ibn Taymiyyah said: 'They have not given proper consideration that making takfir has conditions (shurut) and impediments (mawani') that must be actualised if it is to be applied to a specific individual. Because a general declaration of takfir doesn't imply takfir on a specific individual – until conditions are fulfilled and impediments lifted.'8
10. The Perennialist Philosophy (religio perennis) was first propagated in the late 1930s. It was Frithjof Schuon who would bring this idea to its fruition. Among those who came under Schuon's influence were those like Martin Lings, Gai Eaton and Seyyed Hossein Nasr (the first two also being converts to Islam). Such Muslims who, through a hugely errant ta'wil or interpretation that misled them into perennialism, are part of a highly learned body of authors and academics who offer some of the finest critiques of modernity from a traditional perspective, and profoundest spiritual expositions of Islam to modern beleaguered hearts and minds. That their writings have, by Allah's grace, brought so many Westerners into the fold of Islam is beyond doubt. Perennial beliefs aside, their writings are a reminder that to hold to a simple faith without much intellectual and spiritual content is no longer possible in our modern world. For the spirit of our times asks questions, questions for the most part hostile to faith, which demands answers. And those answers can only come from informed and thoughtful faith; from adequate familiarity with modernity's philosophical underpinnings; and from reflective study, introspection and meditation.
11. Interestingly, the late Martin Lings wrote in The Eleventh Hour about the theory of man's evolution that if it is indeed true, why didn't God tell believers about it to begin with, or at least gradually bring them into it? Why did He allow religion after religion to repeat the same old ways of thinking, and prevent prophet after prophet from ever divulging its true nature? Yet He allowed a mere non-prophet to discern its reality and propogate it in defiance of all spiritual authorities of the time.9 And yet a similar line of argument can equally apply to the belief in perennialism. For using the same rhyme and reason one could ask: Why didn't Allah tell believers about this to begin with, or wean them steadily onto it? Why did Allah allow prophet after prophet to repeat the same ways of thinking, or prevent them from disclosing its true nature? And yet, we are to believe, He allowed a mere non-prophet to arrive at this great existential truth, propagating it in disregard to a scholarly consensus of the past sages and present-day spiritual authorities. The point being is that if Islam's religious authorities all deemed the belief to be kufr, on what basis should Perennialism be accepted?
12. What of those to whom the message of Islam has not been conveyed, or they have heard about Islam and the Prophet, but in a distorted form? Here the Qur'an presents a far wider, ecumenical scope: Nor do We punish until We have sent a Messenger. [17:15] Also: Whenever a fresh host is cast into it [Hell], its keepers ask them: 'Did a warner never come to you?' They will say: 'Yes, a warner came to us; but we denied.' [67:8-9] The idea ofbulugh al-da'wah, "conveyance of the message," therefore, is vital in this issue; typified by the words of Imam al-Nawawi (which have already preceded in point 2) that 'those to whom the call of Islam does not reach are excused.'
13. Some to whom the message of Islam is communicated refuse to believe in it out of wilful rejection (juhud) of it or because of belying (takdhib) it. Others, however, choose not to hear the message, but instead turn away from it (i'radan 'anha) out of arrogance or prejudice against it, or hostility towards it – in some cases doing so knowing it is the truth: And they rejected them [Allah's signs], although they inwardly recognised them, through injustice and arrogance. [27:14] Now it's quite possible that many non-Muslims today fall into this predicament, in that some of them are capable of discerning the revealed truths of Islam. But whether out of not desiring to forsake familiar habits; or losing their standing among people; having contempt for Muslims; arrogant prejudice against them; or just out of sheer folly and misguidance, many turn away from even considering the Qur'an. Unless there are other factors to mitigate this kufr of theirs, such people will have no excuse on Judgement Day.10
14. As for those who have heard about Islam, but in a distorted form, I'll suffice with what Imam al-Ghazali wrote about the matter: 'In fact, I would say that, Allah willing, most of the Byzantine Christians and the Turks of this age will be included in Allah's mercy. I'm referring here to those who live in the farthest regions of Byzantium and Anatolia who have not come into contact with the message. These people are of three groups: [i] A party who have never so much as heard the name 'Muhammad' ﷺ. They are excused. [ii] A party who knew his name, character and miracles he wrought; who lived in lands adjacent to the lands of Islam and thus came into contact with Muslims. These are blaspheming unbelievers. [iii] A third party who fall between the two. These people knew the name 'Muhammad' ﷺ, but nothing of his character or his qualities. Instead, all they heard since childhood is that a liar and imposter called 'Muhammad' claimed to be a prophet; just as our children have heard that an arch-liar and deceiver called al-Muqaffa' claimed Allah sent him [as a prophet] and then challenged people to disprove his claim. This party, in my opinion, is like the first party. For even though they've heard his name, they heard the opposite of what his true qualities were. And this does not provide enough incentive for them to investigate [his true status].'11
15. That some non-Muslims will be excused for their disbelief in the Hereafter doesn't mean that they are not judged as disbelievers in this world. All who have not declared the Two Testimonies of Faith, the shahadah, are non-Muslims; disbelievers. Some are actively hostile against Islam and Muslims; most are not. While it behoves a believer to wisely and sincerely seek to guide into faith those who disbelieve, it does not befit a believer to blur the distinction between faith (iman) and disbelief (kufr). Al-Ghazali gives us this rule of thumb: 'Disbelief is to reject the Prophet ﷺ in whatever he came with, while faith is to affirm as true all that he came with. Therefore the Jew and the Christian are disbelievers due to their rejection of the Prophet.'12
16. As for the honourific distinctions given to the Jews and Christans in the Qur'an, in that they are referred to as People of the Book (ahl al-kitab), their chaste womenfolk are lawful to marry, and their ritually-slaughtered meat may be eaten, then this in no way excludes them from being a category of disbelievers. Fakhr al-Din al-Razi wrote, citing al-Qaffal, that 'although the ahl al-kitab have acquired the virtue in this world of [us] being able to marry their women and eat their slaughtered meat. Yet this does not set them apart from the idolators in matters of the Afterlife, in terms of rewards and chastisements.'13
♦
To wrap up the discussion: The Qur'an insists that every prophet came with a core set of universal truths centred around Allah's Oneness (tawhid). The Qur'an says: We have sent to every nation a Messenger [proclaiming]: 'Worship Allah and shun false gods.' [16:36] It is possible, therefore, for Buddhism and Hinduism to have been, in the ancient past, divinely-revealed. Yet it is equally true that the Qur'an insists of previously-revealed religions and their scriptures that they have long suffered alteration and corruption at the hands of men, and that whatever revealed truths were once present in them have long since been forgotten, changed, compromised or overshadowed by corrupted and idolatrous beliefs and practices. So while the world's major faiths do show similarities with Islam, this does not prove their essential unity with it as they currently exist. For they haven't only been altered, but have also been abrogated and superceded by what was revealed to the final Prophet Muhammad ﷺ. This is why: He who seeks a religion other than Islam, it will not be accepted of him, and in the Hereafter he will be among the losers. Now whether such an explanation is passionate or dispassionate, narrow and unecumenical, or born of a "madrasah mentality," it is the unanimous belief of Islam's eminent sages, jurists and theologians. It is, in other words, the Quranic truth.
That said, I think it befitting to close with these words from Shaykh Bin Bayyah, one of contemporary Islam's most revered and learned jurists: 'Of course, a devotional life in this world should be lived in peaceful co-existence with others.'14 O Allah! Bless us with iman and aman – with faith and security; and make us of benefit to Islam and to humanity, and not a harm or a hindrance to them. Amin.
≈
1. Muslim, no.240.
2. Sharh Sahih Muslim (Beirut: Dar al-Kutub al-'Ilmiyyah, 1995), 2:162.
3. Ihya 'Ulum al-Din (Beirut: Dar al-Ma'rifah, 2004), 1:120.
4. Rawdat al-Talibin (Beirut: Dar al-Kutub al-'Ilmiyyah, 2003), 7:290. Its like is seen in  al-Buhuti, Kashshaf al-Qina' (Beirut: 'Alam al-Kutub, 1983), 6:170.
5. Qadi 'Iyad, al-Shifa' (Beirut: Dar Ibn Hazm, 2002), 450.
6. Cf. al-Baghawi, Ma'alim al-Tanzil (Riyadh: Dar Taybah, 2010), 1:57; Ibn al-Jawzi, Zad al-Masir (Beirut: al-Maktab al-Islami, 2002), 65.
7. Tafsir Qur'an al-'Azim (Beirut: Dar al-Ma'rifah, 1986), 1:107.
8.  Majmu' Fatawa (Riyadh: Dar 'Alam al-Kutub, 1991), 12:487-8. Also see the article on this blog: Takfir: Its Dangers & Rules.
9. Lings, The Eleventh Hour (Cambridge: Archetype, 2002), 28.
10. See: Bin Bayyah, What of Those to Whom Islam Does Not Reach?
11. Al-Ghazali, Faysal al-Tafriqah (Damascus: 1993), 84.
12. ibid., 25.
13. Al-Razi, Mafatih al-Ghayb (Beirut: Dar al-Fikr, 1981), 11:151, on Qur'an 5:5.
14. Bin Bayyah, What of Those to Whom Islam Does Not Reach?
The Spirituality Of Gratitude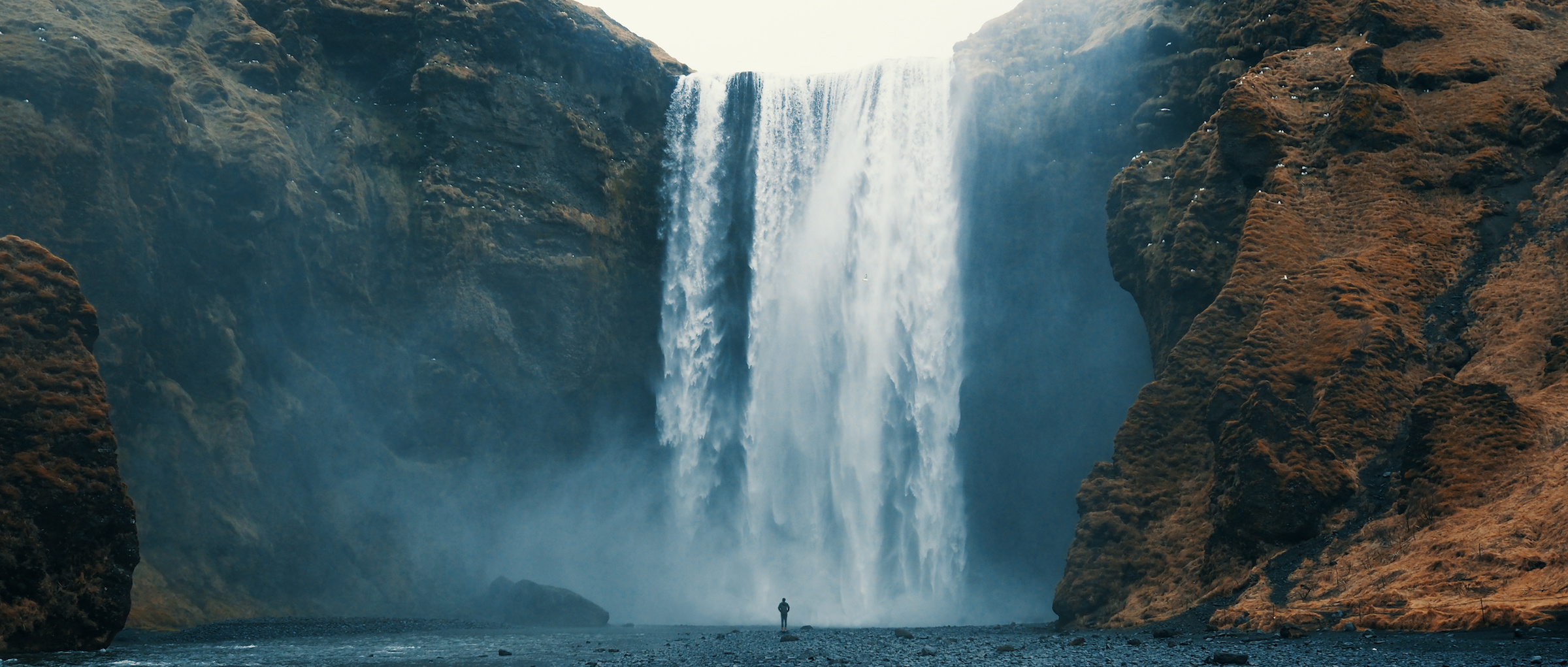 The Quran tells the reader of the importance of gratitude in two ways. First, worship, which is the essence of the relationship between man and the Creator, is conditional to gratitude "and be grateful to Allah if it is [indeed] Him that you worship" (2:172). The verse suggests that in order for an individual to truly worship Allah then they must express gratitude to Allah and that an ungrateful individual cannot be a worshiper of Allah. The second verse states the following "And be grateful to Me and do not deny Me" (2:152). The Arabic word used, translated here as 'deny,' is kufr which linguistically means to cover up. The word was adopted by the Quran to refer to someone who rejects Allah after learning of Him. Both the linguistic and Quranic definitions are possibly meant in this verse and both arrive at the same conclusion. That is, the absence of gratitude is an indicator of one's rejection of Allah; the question is how and why?
What Does Shukr Mean?
Understanding a Quranic concept begins with understanding the word chosen by the Quran. The word shukr is used throughout the Quran and is commonly translated as gratitude. From a purely linguistic definition, shukr is "the effect food has on the body of an animal" (Ibn Qayyim v. 2 p. 200). What is meant here is that when an animal eats food it becomes heavier which has a clear and visible effect on the animal. Therefore, shukr is the manifestation of a blessing or blessings on the entirety of a person. From here, spiritualists understood the goal of shukr and added an extra element to the definition and that is the acknowledgment that those blessings are from Allah. Thus, the definition of shukr as an Islamic spiritual concept is "the manifestation of Allah's blessings verbally through praise and acknowledgment; emotionally on the heart through witnessing the blessings and loving Allah; and physically through submission and servitude" (Ibid).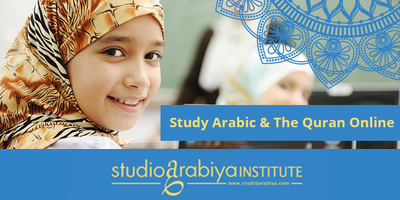 Based on this definition, the goal of shukr can be broken into five categories. First, gratitude that brings about the submission of the individual to his benefactor. In order for an act to be worthy of gratitude, the beneficiary must conclude that the benefactor's action was done for the sake of the beneficiary – thus making the benefactor benevolent. In other words, the benefactor is not benefiting in the least (Emmons et al 2004 p. 62). When the individual recognizes his benefactor, Allah, as being completely independent of the individual and perfect in of himself, one concludes that the actions of the benefactor are purely in the best interest of the beneficiary resulting in the building of trust in Allah. The Quran utilizes this point multiple times explicitly stating that Allah has nothing to gain from the creations servitude nor does he lose anything from because of their disobedience (Q 2:255, 4:133, 35:15, 47:38). Through shukr, a person's spirituality increases by recognizing Allah's perfection and their own imperfection thus building the feeling of need for Allah and trust in him (Emmons et al 2002 p. 463).
Gratitude in Knowing That Allah Loves Us
The second category is love for the benefactor. Similar to the previous category, by identifying the motive of the benefactor one can better appreciate their favors. "Gratitude is fundamentally a moral affect with empathy at its foundation: In order to acknowledge the cost of the gift, the recipient must identity with the psychological state of the one who has provided it" (Emmons 2002 p. 461).[1] That is, by recognizing Allah's perfection one concludes that his blessings are entirely in the best interest of the beneficiary despite not bringing any return to Him. Thus, the Quran utilizes this concept repeatedly and to list a few, the Quran reminds the human reader that he created the human species directly with his two hands (38:75), he created them in the best physical and mental form (95:4), gave him nobility (17:70), commanded the angels to prostrate to him out of reverence (38:72-3), made him unique by giving him knowledge and language (2:31), exiled Satan who refused to revere him (7:13), allowed him into Paradise (7:19), forgave his mistake (2:37), designated angels to protect each individual (13:11) and supplicate Allah to forgive the believers (40:7-9), created an entire world that caters to his needs (2:29), among plenty of other blessings which express Allah's love, care, and compassion of the human.
The remaining three categories revolve around the individual acting upon their gratitude by acknowledging them, praising Allah for them and using them in a manner acceptable to Allah. In order for gratitude to play a role in spirituality the blessings one enjoys must be utilized in a manner that connects them with Allah. Initially, one must acknowledge that all blessings are from him thus establishing a connection between the self and Allah. This is then elevated to where the individual views these blessings as more than inanimate objects but entities that serve a purpose. By doing this one begins to see and appreciate the wisdoms behind these created entities enlightening the individual to the Creators abilities and qualities. Finally, after recognizing the general and specific wisdoms behind each creation, one feels a greater sense of purpose, responsibility, and loyalty. That is, engaging the previous five categories establishes love for the benefactor (Ibn Qayyim v. 2 p. 203). Observing the care and compassion of the benefactor for his creation establishes the feeling of loyalty towards the one who has cared for us as well as responsibility since He created everything with purpose.
Blessings Even in Hardship
One may interject by referring to the many individuals and societies that are plagued with hardships and do not have blessings to appreciate. No doubt this is a reality and the Quran address this indirectly. Upon analysis, one finds that the blessings which the Quran references and encourages the reader to appreciate are not wealth or health; rather, it is the sun, the moon, trees, and the natural world in general. Perhaps the reason for this is what shukr seeks to drive us towards. There are two things all these objects have in common (1) they are gifts given by Allah to all humans and all individuals enjoy them and (2) humans are dependent upon them. Everyone has access to the sun, no one can take it away, and we are critically dependent upon it. When the Quran draws our attention to these blessings, the reader should begin to appreciate the natural world at a different level and Surah an Nahl does precisely that. This chapter was likely revealed during the time of hijrah (immigration); a time when the companions lost everything – their homes, wealth, and tribes. The chapter works to counsel them by teaching them that the true blessings a person enjoys is all around them and no matter how much was taken from them, no one can take away the greater blessings of Allah.
In sum, these verses bring light to the crucial role shukr plays in faith. It serves as a means to better know Allah which can be achieved through a series of phases. First, the individual must search for the blessings which then leads to a shift in perspective from focusing on the wants to focusing on what is available. This leads to greater appreciation and recognition of the positives in one's life allowing the person more optimism. Second, the person must link those blessings to the benefactor – Allah – which reveals many elements of who He is and His concern for His creation. Once this is internalized in the person's hearts, its benefits begin to manifest itself on the person's heart, mind, and body; it manifests itself in the form of love for Allah and submission to him. Shukr ultimately reveals the extent of Allah's love and concern for the individual which therein strengthens the trust and love of the individual for Allah and ultimately their submission to Him.
Allah knows best.
Emmons, Robert A., and Charles M. Shelton. "Gratitude and the science of positive psychology." Handbook of positive psychology 18 (2002): 459-471.
Emmons, Robert A., and Michael E. McCullough, eds. The psychology of gratitude. Oxford University Press, 2004.
Jawziyyah, Ibn Qayyim. madārij al-sālikīn bayn manāzil iyyāka naʿbud wa iyyāka nastaʿīn مدارج السالكين بين منازل إياك نعبد وإياك نستعين [The Levels of Spirituality between the Dynamics of "It is You Alone we Worship and it is You Alone we Seek Help From]. Cario: Hadith Publications, 2005.
[1] Islamically speaking, it is not befitting to claim that Allah has a psyche or that he can be analyzed psychologically.
Download a longer version of this article here: The Sprituality of Gratitude
Lessons From Surah Maryam: 1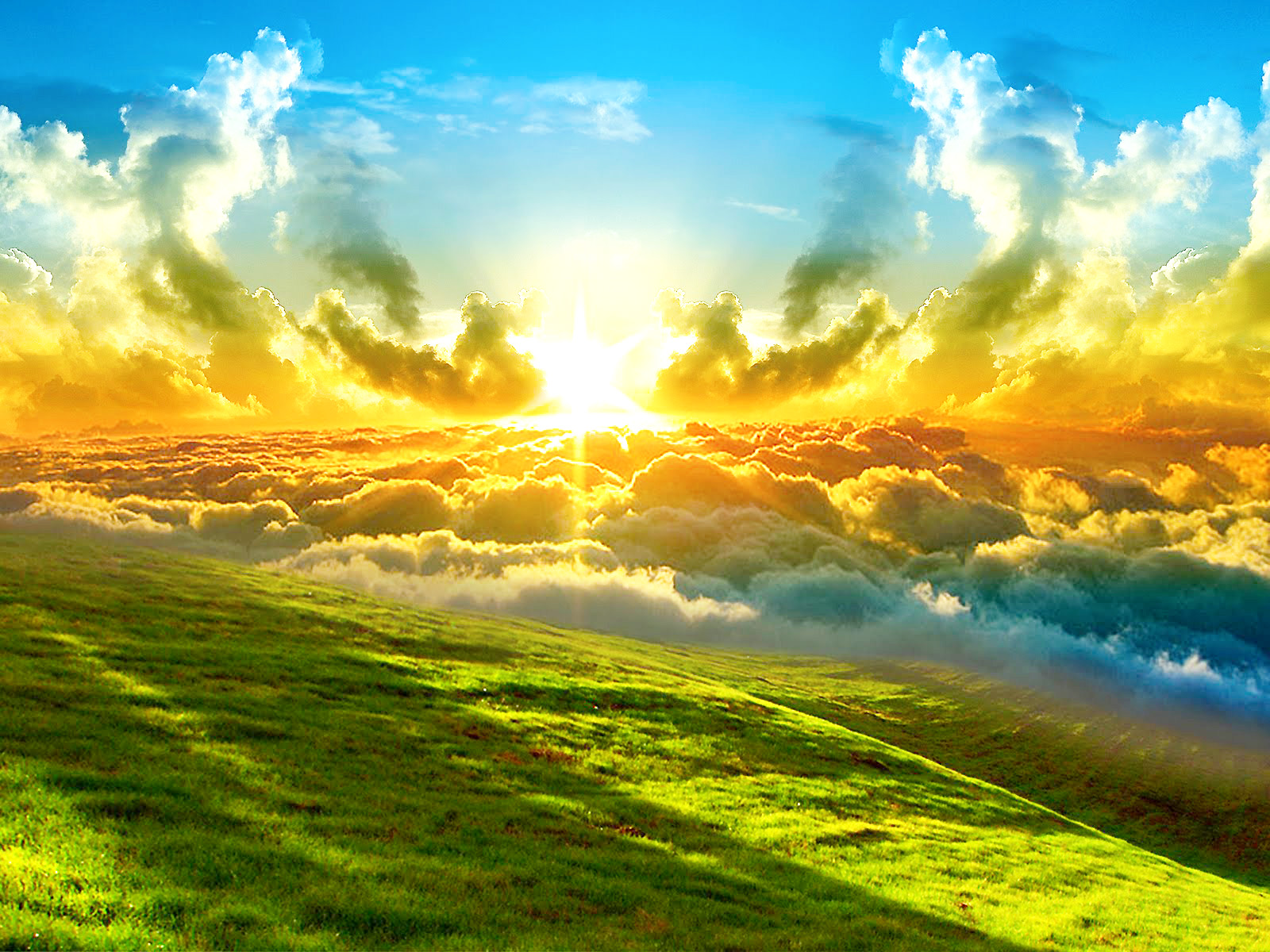 Alhamdulillah, it's a great blessing of Allah

that He has given us both the opportunity and ability to come here tonight to study and explore the meanings of His words in Surah Maryam. I'm truly grateful for this opportunity. May Allah

accept this effort from all of us and place it on our scale of good deeds.
Alhamdulillah, in our last series we were able to complete the tafsir of Surah Al-Kahf. InshAllah, in this next series, we'll be exploring the meanings, lessons, and reminders of Surah Maryam. Tafsīr is an extremely noble and virtuous discipline. The reason why it's so noble and virtuous is that it's the study of the divine speech of Allah

. As mentioned in a hadith the superiority of the speech of Allah over all other speech is like the superiority of Allah over all of His creation. There's nothing more beneficial and virtuous than studying the Quran. And by doing so we'll be counted amongst the best of people. As the Prophet

said, "the best amongst you are those who learn the Quran and teach it."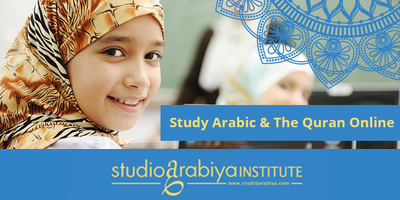 All of us need to build a stronger relationship with the Quran. The Quran is full of wisdom and guidance in every single verse and word. It's our responsibility to seek that guidance, understand it, contextualize it and more importantly act upon it. Tafsīr is such a unique science that it brings together all of the other Islamic sciences. While exploring a Surah a person comes across discussions regarding Arabic grammar and morphology, rhetoric, Ahādīth, fiqh, sīrah and all those studies that are known as the Islamic Sciences. One scholar described the Quran as an ocean that has no shore, بحر لا ساحل له. The more we study the Qur'ān the stronger our relationship with it will become. We'll become more and more attached to it and will be drawn into its beauty and wonder. The deeper a person gets into tafsir and studying the more engaged and interested they become. They also recognize how little they truly know. It develops humility. That's the nature of true knowledge. The more we learn the more we recognize we don't know. May Allah ﷻ allow us all to be sincere and committed students of the Qur'ān.
Surah Maryam
Surah Maryam is the 19th surah in the Quran. It is a relatively long Makki surah made up of 98 verses. Some commentators mention that it's the 44th Surah to be revealed, after Surah Al-Fatir and before Surah Taha. It has been given the name Maryam because Allah

mentions the story of Maryam (as) and her family and how she gave birth to Isa

miraculously at the beginning of the Surah. Just like other Makkan surahs, it deals with the most fundamental aspects of our faith. It talks about the existence and oneness of Allah

, prophethood, and resurrection and recompense.
The Surah is made up of a series of unique stories filled with guidance and lessons that are meant as reminders. One of the main themes of this Surah is mercy… It has been mentioned over 16 times in this Surah. We'll find the words of grace, compassion and their synonyms frequently mentioned throughout the sūrah, together with Allah's attributes of beneficence and mercy. We can say that one of the objectives of the Surah is to establish and affirm the attribute of mercy for Allah

. That's why all of the stories mentioned also have to do with Allah's mercy.
Another objective of the Surah is to remind us of our relationship with Allah ﷻ; the concept of Al-'Ubūdiyyah. These are the two major themes or ideas of this Surah; the concept of Rahmah and the concept of 'Ubūdiyyah (Mercy and Servitude).
The Surah can be divided into 8 sections:
1) Verses 1-15: The surah starts with the story of Zakariyya (as) and how he was given the gift of a child at a very old age, which was something strange and out of the ordinary.
2) Verses 16-40: mention the story of Maryam and the miraculous birth of Isa

without a father and how her community responded to her.
3) Verses 41-50: The surah then briefly mentions one part of the story of Ibrahim

, specifically the conversation he had with his father regarding the worship of idols. The surah then briefly mentions a series of other Prophets.
4) Verses 51-58: Mention Musa and Haroon

, Ismail

and Idrees

to show that the essence of the message of all Prophets was the same
5) Verses 59-65: compare and contrast the previous generations with the current ones in terms of belief and actions.
6) Verses 66-72: Allah

addresses the Mushrikoon rejecting their false claims regarding life after death and judgment.
7) Verses 73-87: continue to address the Mushrikoon and warn them regarding their attitude towards belief in Allah and His messengers. They also mention the great difference between the resurrection of the believer and the resurrection of the non-believer.
8) Verses 88-98: contain a severe warning to those who claim that Allah

has taken a child. They also express that Allah is pleased with the believers and mentions that one of the objectives of the Quran is to give glad tidings to the believers and to warn the non-believers.
Story
From various narrations, we learn that this surah was revealed near the end of the fourth year of Prophethood. This was an extremely difficult time for Muslims. The Quraysh were frustrated with their inability to stop the message of Islam from spreading so they became ruthless. They resorted to any method of torture that they could think of; beating, starving and harassing. When the persecution became so severe that it was difficult for the Muslims to bear it, the Prophet

gave permission to migrate to Abyssinia. "For in it dwells a king in whose presence no one is harmed." 10 men and 4 women migrated in the 5th year of Prophethood secretly. After a few months, a larger group of 83 men and 18 women migrated as well. This migration added more fuel to the fire. It enraged the people of Quraysh.
Umm Salamah [rahna]narrated, "When we stopped to reside in the land of Abyssinia we lived alongside the best of neighbors An-Najashi. We practiced our religion safely, worshipped Allah without harm and didn't hear anything we disliked. When news of our situation reached the Quraysh they started to plot against us…" They decided to send two delegates to persuade An-Najashi to send the Companions back by offering him and his ministers' gifts. The plan was to go to each minister with gifts and turn them against the Muslims. So they went to each minister with gifts and said, "Verily, foolish youth from amongst us have come to the country of your king; they have abandoned the religion of their people and have not embraced your religion. Rather they have come with a new religion that neither of us knows. The noblemen of their people, from their fathers and uncles, have sent us to the king asking that he send them back. So when we speak to the king regarding their situation advise him to surrender them to us and to not speak to them…" The minister agreed.
Then they went to the king, offered him gifts and said the same thing… The ministers tried to convince him as well. An-Najashi became angry with them and said, "No, by Allah, I will not surrender them to these two and I don't fear the plotting of a people who have become my neighbors, have settled down in my country, and have chosen me (to grant them refuge) over every other person. I will not do so until I summon them and speak to them. If they are as these two say I will give them up, but if they aren't then I will protect them from these two and continue to be a good neighbor to them as long as they are good neighbors to me."
al-Najāshī then summoned the Prophet's ﷺ Companions. When his messenger informed the Prophet's Companions that they were to appear before the king, they gathered together to discuss what they should do. One of them asked, "What will you say to the name (al-Najāshī) when you go to him?" They all agreed on what they would say to him, "By Allah, we will say what our Prophet ﷺ taught us and commanded us with, regardless of the consequences." Meanwhile, al-Najāshī called for his priests, who gathered around him with their scrolls spread out before them. When the Muslims arrived al-Najāshī began by asking them, "What is this religion for which you have parted from your people? You have not entered into the fold of my religion, nor the religion of any person from these nations."
Umm Salamah [rahna] narrated, "The Person among us who would speak to him was Jaʿfar ibn abī Ṭālib [rahnu] who then said, "O king, we were an ignorant people: we worshipped idols, we would eat from the flesh of dead animals, we would perform lewd acts, we would cut off family ties, and we would be bad neighbors; the strong among us would eat from the weak. We remained upon that state until Allah sent us a Messenger, whose lineage, truthfulness, trustworthiness, and chastity we already knew. He invited us to Allah – to believe in His oneness and to worship Him; to abandon all that we and our fathers worshipped besides Allah, in terms of stones and idols. He ﷺ commanded us to speak truthfully, to fulfill the trust, to join ties of family relations, to be good to our neighbors, and to refrain from forbidden deeds and from shedding blood. And he ﷺ forbade us from lewd acts, from uttering falsehood, from wrongfully eating the wealth of an orphan, from falsely accusing chaste women of wrongdoing. And he ﷺ ordered us to worship Allah alone and to not associate any partners with him in worship; and he ﷺ commanded us to pray, to give zakāh, and to fast." He enumerated for al-Najāshī the teachings of Islam. He said, "And we believe him and have faith in him. We follow him in what he came with. And so we worship Allah alone, without associating any partners with Him in worship. We deem forbidden that which he has made forbidden for us, and we deem lawful that which he made permissible for us. Our people then transgressed against us and tortured us. The tried to force us to abandon our religion and to return from the worship of Allah to the worship of idols; they tried to make us deem lawful those abominable acts that we used to deem lawful. Then, when they subjugated us, wronged us, and treated us in an oppressive manner, standing between us and our religion, we came to your country, and we chose you over all other people. We desired to live alongside you, and we hoped that, with you, we would not be wronged, O king." al-Najāshī said to Jaʿfar [rahnu], "Do you have any of that which he came with from Allah?" Jaʿfar [rahnu] said, "Yes". "Then recite to me," said al-Najāshī. Jaʿfar [rahnu] recited for him the beginning of Surah Maryam. By Allah, al-Najāshī began to cry, until his beard became wet with tears. And when his priests heard what Jaʿfar [rahnu] was reciting to them, they cried until their scrolls became wet. al-Najāshī then said, "By Allah, this and what Mūsa (as) came with come out of the same lantern. Then by Allah, I will never surrender them to you, and henceforward they will not be plotted against and tortured."
Describing what happened after the aforementioned discussion between al-Najāshī and Jaʿfar [rahnu], Umm Salamah

said, "When both ʿAmr ibn al-ʿĀṣ and ʿAbdullah ibn abī Rabīʿah left the presence of al-Najāshī, ʿAmr [rahnu] said, "By Allah tomorrow I will present to him information about them with which I will pull up by the roots their very lives." Abdullah ibn Rabīʿah who was more sympathetic of the two towards us said, "Don't do so, for they have certain rights of family relations, even if they have opposed us." ʿAmr said, "By Allah, I will inform him that they claim that ʿĪsā ibn Maryam is a slave."
He went to the king on the following day and said, "O king, verily, they have strong words to say about ʿĪsa (as). Call them here and ask them what they say about him." al-Najāshī sent for them in order to ask them about ʿĪsa. Nothing similar to this befell us before. The group of Muslims gathered together and said to one another, "What will you say about ʿĪsa when he asks you about him?" They said, "By Allah, we will say about him that which Allah says and that which our Prophet ﷺ came with, regardless of the outcome." When they entered into his presence, he said to them, "What do you say about ʿĪsa ibn Maryam?" Jaʿfar

said, "We say about him that which our Prophet ﷺ came with – that he is the slave of Allah, His messenger, a spirit created by Him, and His word, which he bestowed on Maryam, the virgin, the baṭūl."
al-Najāshī struck his hand on the ground and took from it a stick. He then said, "ʿĪsa ibn Maryam did not go beyond what you said even the distance of the stick." When he said this, his ministers spoke out in anger, to which he responded, "What I said is true even if you speak out in anger, by Allah. (Turning to the Muslims, he said) Go, for you are safe in my land. Whoever curses you will be held responsible. And I would not love to have a reward of gold in return for me hurting a single man among you. (Speaking to his ministers he said) Return to these two (men) their gifts, since we have no need for them. For by Allah, Allah did not take from me bribe money when He returned to me my kingdom, so why should I take bribe money. The two left, defeated and humiliated; and returned to them were the things they came with. We then resided alongside al-Najāshī in a very good abode, with a very good neighbor."
The response was simply amazing in its eloquence. A believer puts the needs of his soul before the needs of his body. Allah

starts the Surah by saying,
Verse 1: Kaf, Ha, Ya, 'Ayn, Sad.
Allah

starts Surah Maryam with a series of five letters. There are many different saying or explanations regarding these five letters. The most correct opinion is that these are from the broken letters. There are 29 different Surahs in the Quran that start with the broken letters. Only Allah

alone knows the meanings of these letters. They are a secret from amongst the secrets of Allah

, meaning that no one knows what they truly mean. Only Allah

knows their meanings so they are from amongst the Mutashaabihat, those verses whose meanings are hidden.
However, we do find that some great Companions, as well as their students, sometimes gave meanings to these words. For example, it's said that it is in acronym and each letter represents one of the names of Allah

. Kaf is for Al-Kafi or Al-Kareem, "haa" is for Al-Hadi, "yaa" is from Hakeem or Raheem, "'ayn" is from Al-'Aleem or Al-'Adheem, and "saad" is from Al-Saadiq. Others said that it is one of the names of Allah and it's actually Al-Ism Al-'Atham or that it's a name of the Quran. However, these narrations can't be used as proof or to assign definitive meanings. They offer possibilities, but no one truly knows what they mean.
Now the question should come to our mind that why would Allah

start of a Surah with words that no one understands?
1) To grab the attention of the listeners.
2) To remind us that no matter how much we know there's always something that we don't know.
3) These letters are the letters of the Arabic language and the Quran was revealed at a time that was the peak of eloquence of the language and it was their identity. The Quran was revealed challenging them spiritually and intellectually. The Arabs never heard these letters being used in such a majestic way.
4) To prove the inimitable nature of the Quran.
Allah then starts the story of Zakariyya

. Zakariyya

was one of the Prophets sent to Bani Israel. He was the husband of Maryam's paternal aunt. He was also one of the caretakers or custodians of Baitul Maqdis.
Heart Soothers: Idrees Al Hashemi