9 Unexpected Benefits of Long Ramadan Fasts
I remember when I was quite young, waiting eagerly for the sound of a dozen muezzins ushering in Maghrib – and iftaar. In those last few moments of hunger and thirst, I would think briefly about the Muslims living in more Northern countries and how they must be coping with 18 hour fasts. "Oh well. Serves them right for living in a non-Muslim country," I used to smugly think to myself and get back to stuffing my face, my conscience at peace.
Well, not that many years later – Allah made sure that I ended up in a non-Muslim country myself and since then I have learnt to be a little less judgemental… sometimes. But these long fastathons aren't all suffering and moaning. There are some unexpected benefits which I thought I would share.
1. Iftaar with the family 
When iftaar times fall at 5 or 6pm, it is a struggle for everyone to get back home in time. We often find ourselves in that depressing situation of breaking our fast in our office or in traffic with an emergency date that had been squished into our back pocket since last week. Mmmmm… yummy. Late iftaars means everyone is likely to be home and sitting around the table enjoying each others company as much as the food.
2. Staying up all night is much easier 
No one needs to remind us that the nights of Ramadan are special, especially the last ten nights. However, staying up throughout the night engaging in worship and good deeds is a lot easier when the nights are just over 4 hours long as opposed to 10 hours. Staying awake all night is within the reach of most of us rather than the super-dedicated few.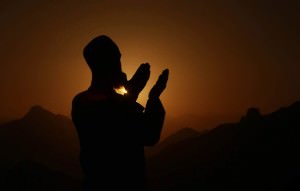 3. Breaking free from addictions 
Whether we are addicted to Call of Duty, fizzy drinks, hanging out on twitter or just old fashioned smoking – there is no better time than Ramadan to kick the habit. The trouble is that after iftaar we may feel we have earned ourselves a little indulgence again. But, with the fasting last up to 19-20 hours a day, and the remaining few hours spent in eating, drinking and praying, there is precious little time for you to get reacquainted with your addiction thereby giving you the best chance ever to go cold turkey and break the habit.
4. Minimising iftaar parties 
In many communities, Ramadan is in danger of becoming about socialising every evening at a different iftaar party where precious hours are wasted over-indulging and engaging the usual dinner party chit-chat. Having super late Maghribs just doesn't give the time for many of these pointless parties saving everyone money, time and their breath.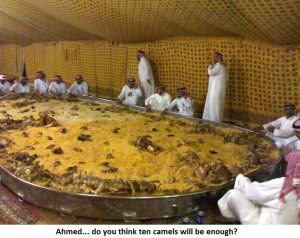 5. Less time cooking 
Many guys might not understand this point, but a significant proportion of the time of Muslim women is taken up trying to prepare the iftaar meal. During a normal Ramadan, many sisters struggle to fit in much ibaadah time at all with the increasingly elaborate meals they are expected to prepare. These long Ramadan days mean that they aren't torn between making soul food and gaining some nourishment for their soul.
6. Thinking more carefully about the things we eat 
It is only natural that when there is such a limited amount of time in which to eat and drink, that we will be more picky about what we choose to partake in. Already there are dozens of articles and videos advising the types of food to avoid, what to stock up on and even ratios of different foods to have. Thinking more about the quality and nutritional value of what we eat can only be a good thing.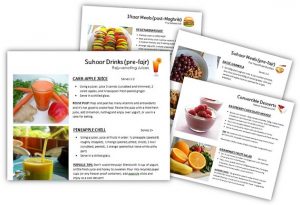 7. Real empathy with the poor 
One of the benefits of Ramadan is that it helps us reflect on all that we have and empathise with those who have much less. Sure, 10-12 hour fasts leave you hungry but the last hours of an 18 hour fast can actually start to bite. Do that 30 days in a row and you get a much greater appreciation of the poverty-stricken lives of Millions across the world hopefully making us more generous and more grateful.
8. Extra rewards 
Some of the Sahaaba

 would actively seek out the hottest and longest days of the year to fast as they felt they would get more reward due to the extra difficulties associated. This has been narrated of Aisha

as well as Abu Musa Al-Ashari

. If we do the fasts with the correct intention, then perhaps these extra long fasts may put us in line for a bonus on the day of judgement when we'll need it most.
9. Sign of life 
Lets not beat around the bush… the Ummah is not in a good place right now. I don't need to go into the details. Just watch the news, pick up a newspaper or listen to the radio. In times such as these when we are inundated by wave after wave of bad and then worse news, the fact that Muslims can get excited about and actually stick to 18 hour fasts for a whole month in non-Muslim countries has got to count for something.
Maybe, there's still life in this ummah yet. Maybe there is still hope. Perhaps that is the greatest blessing of all.