5 Good News Stories From the Muslim World
No one can know the depth of pain and suffering that a true Muslim goes through. There are the usual ups and downs of life that every person on the planet goes through – failure, poverty, ill health and even death. There are the long term issues that worry anyone – economy, environment and quality of life. But for a Muslim that truly sees others across the globe as his or her brothers and sisters in Islam, there is so much more that makes us seem to be in a permanent state of depression. The news is bleak and it keeps getting bleaker.
It is important in times such as these to actively look for happier news coming from the Muslim world. This is not to distract ourselves from our very real problems, but to give us hope at a time when it is easy to fall into despair.
Here are 5 good news stories from the Muslim world:
The Sisters Fight Back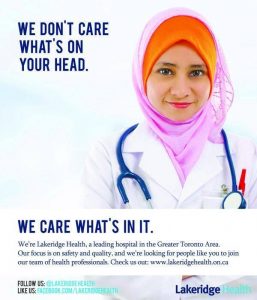 We are used to the clichéd stereotype of "the oppressed Muslim female." She is supposed to sit there demurely while being alternately defended by enlightened others or oppressed by them – sometimes simultaneously. Well, lately, Muslim women seem to be flipping the script (I've always wanted to use that phrase.)
When a Muslim sister got fired by Abercrombie and Fitch for wearing the hijab, she decided she wasn't about to let them get away with it. She took them to court and won her case for unfair dismissal. (Click here) In Birmingham, a college with many Muslim students decided to ban the Niqab. They even had the support of the Prime Minister. But the students campaigned against the ban and in a smart move; the college repealed the ban realizing it was fundamentally unpopular and unfair.
Muslim women are signaling that they are no longer going to let others oppress them in the name of freedom. And there are signs that people are listening. This advert from Canada speaks volumes about this growing self-confidence.
 First Muslim Fraternity in the US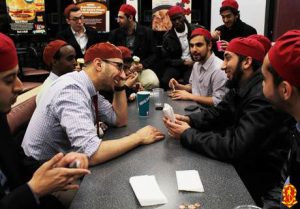 In American colleges there is a unique set of institutions called fraternities (or their female equivalent – sororities) that are essentially clubs for people with a shared set of ideals to socialize (or fraternize.) They are usually named after Greek letters and their objectives range from the noble to the debauched. Most of them get publicity for their depraved parties and almost masonic or cultish set of rituals used to bond members together.
So when word first spread about a Muslim fraternity being developed, there were many skeptics. Another bunch of youngsters seemed to be about to compromise Islamic values just so they could fit into campus life a bit better. Eyes prepared to roll, tongues got ready to tsk and more than a few people got ready to rail against the wayward Muslim youth of today.
But when the Alif Lam Meem fraternity was founded, the doubters (including myself) were proved wrong spectacularly. (Click here) It is early days yet but if the public statements and actions of the group are anything to go by, these guys are actually proudly Muslim, even using red kufis as a symbol of their group, having a $100 donation to charity as their initiation ritual and a strong involvement by scholars and activists from the start. Muslim youth successfully innovating on college campuses while remaining true to their Islamic principles? Now, there's something you don't hear about every day.
Turkey is Back
For centuries the leading light of the Muslim world was Turkey. It was the centre of cultural innovation, the first line of defense against external aggression and the seat of government. But when the end came, the collapse was spectacular and the backlash against Islam and all symbols that connected Turks to it was brutal. For the last 80+ years, the secular Turks did their best to disassociate themselves from the rest of the Ummah.
No longer. A change has taken place and this change is deep seated and (inshaAllah) irreversible. The pious majority of Turks have decided that they have had enough of isolating themselves from their brothers in faith. They want to feel comfortable in their own skin. They want their old brothers and sisters back.
In the last few years, we have seen Turks host refugees from Syria, send aid to Palestine and demonstrate against tyranny in Egypt – all of which would have been unimaginable just a decade ago. Welcome back our Turkish brothers and sisters. We missed you. 
Muslims in the UK Are Most Charitable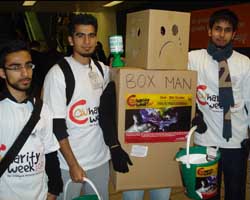 A recent survey of the different faith groups in the UK revealed that Muslims are the most charitable segment of society. (Click here) This is despite the fact that Muslims are one of the least well off segments of society too. On average, each Muslim donated £371 ($500) a year to charity as compared to roughly £170 ($230) for every Christian (and even less for atheists.)
The research doesn't take into account the huge amount of money that Muslims donate in charity that does not go through professional charities and is usually used to support people from their country of origin. If it did, it is likely that the figure would be many times that quoted.
While the Muslim community in the UK has a lot of areas that it needs to make improvements in (education, employment, crime rates, etc…) this is at least one statistic that we can all be proud of.
Islamic School is the Best in France
When the French decided that liberte, egalite, fraternite (Liberty, equality, fraternity) translated into not allowing Muslim girls to wear a hijab in schools, there was a storm of protests. One group of Muslim parents decided to start up their own private school where their kids weren't made to feel like criminals due to their faith. On the opening day, the number of reporters outnumbered the students and staff.
Things have changed dramatically with the school being highly sought after. It is exemplary in many ways with parents taking a keen interest in the running of it. A few years later and this experiment is not only flourishing but, in a recent report, the "Lycée Averroès" in Lille topped the rankings! (Click here) What's the French for "Suck it, Sarkozy?"
The tragedies of the Muslim world are huge and all encompassing, but they are not the whole story. Amidst the rubble and despair, the anguish and oppression, there is hope. And Allah knows that at times like these, we could do with a bit more of that.