MuslimKidsMatter | Reluctant Friday to Remembered Friday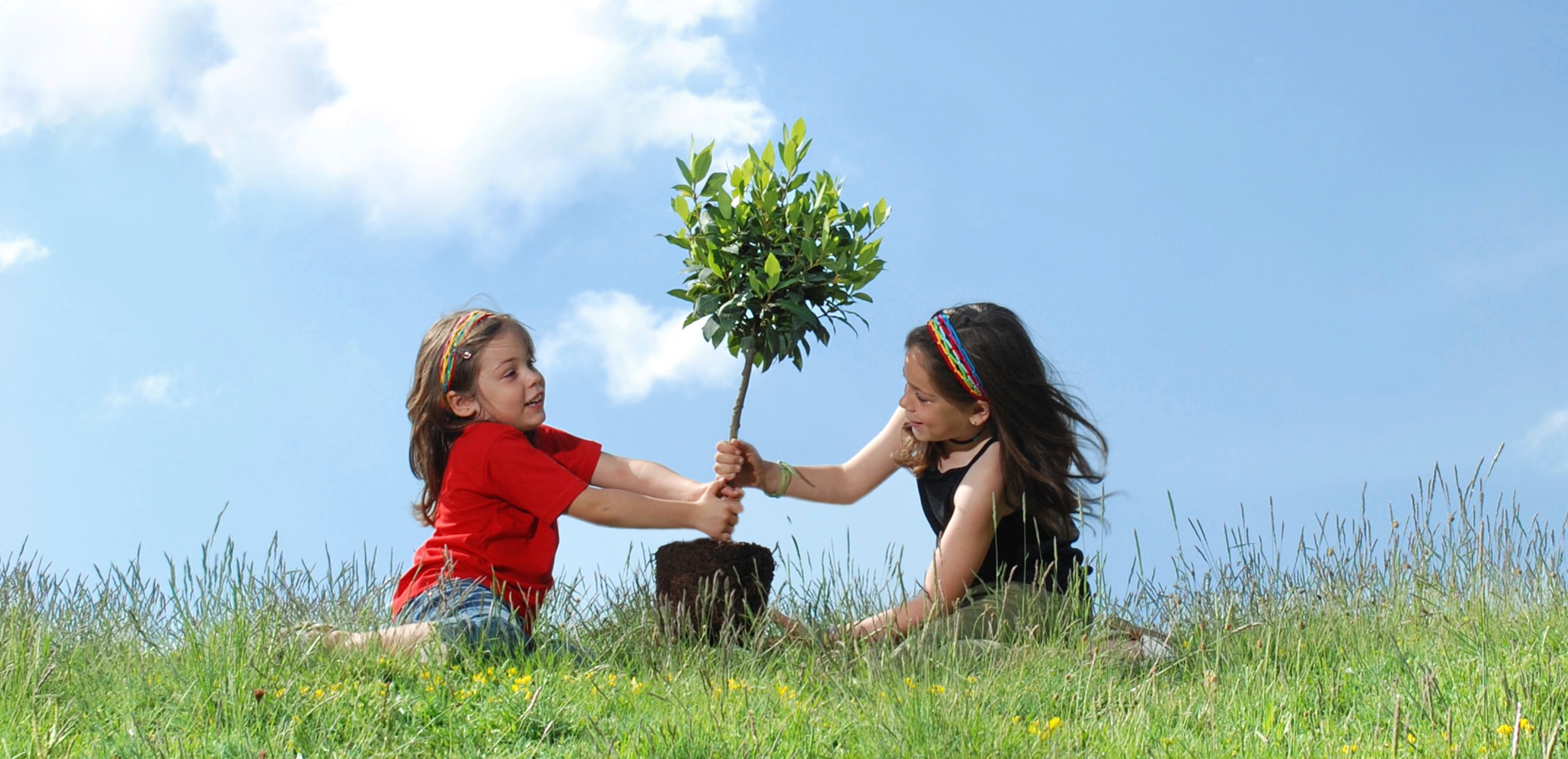 Reluctant Friday to Remembered Friday
By Abdullah Moulana Amin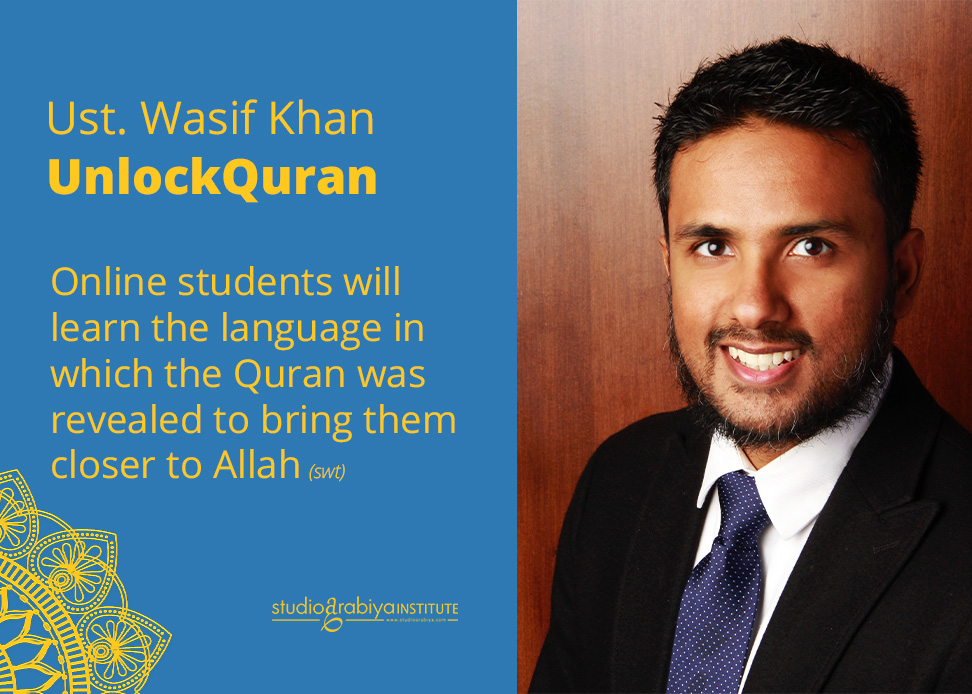 Until a Friday about 5 months ago, I did not begin to realize what it meant to do things for the sake of Allah. It was a little while after the Jumuah prayer.  My elder sister had convinced me to join her for a tree-planting event at her university campus. I agreed reluctantly.
It was almost a full-day with my sister. There were many things on our to-do list after Jumuah prayer.
As we walked towards the planting site, my sister's friends were ahead, while my sister and I were behind. What my sister did next made me laugh at her. She picked up an empty can of coke from the path. I asked her, "Sis, don't you have better work to do?" She laughed, and jokingly shook her head.  "Nope."
Soon everyone picked a sapling and got to work. My sister picked up a miswak sapling, and I reluctantly helped her. With her wide grin, she encouraged me to say "Bismillah."  I felt defeated, but agreed when she told me a hadith about ongoing charity.
Narated By Anas bin Malik: Allah's Apostle said, "There is none amongst the Muslims who plants a tree or sows seeds, and then a bird, or a person or an animal eats from it, but is regarded as a charitable gift for him. [Bukhari, Volume 003, Book 039 (Agriculture), Hadith Number 513].
After we finished, I laughed at my sister again as I noticed the coke can in her hand. I asked her this time, "Why did you not throw it away when we went to plant the baby miswak tree?"
She smiled at me and said, "You know that Rasulullah (S) said that whoever removes something harmful from a path, it is an act of charity?" I shook my head, amazed at this new knowledge. As we walked, I saw a few twigs on the ground which I picked up and threw in the bin. My sister then tickled me as we walked and smiled, but didn't say anything.
Ever since then, I always try to remember the hadiths my sister taught me that day.  Just a few days ago when my sister removed something from a different path, I told her, "I know why you picked that up!" On another day out with my sister, I asked her, "Can we go see the plant that we planted long ago?" She agreed. It is wonderful doing something for Allah's sake. I ask Allah to allow us to do everything for His sake and for His love, and I ask Allah that we try our best to follow the Sunnah of our beloved Prophet Muhammad (S).
About the Author
Abdullah Moulana Amin lives in Doha, Qatar.  He is 10 years old.  
(Attention, writers!  Muslim Kids Matter is a regular feature at Muslim Matters.  New articles for kids are posted every other Sunday.  You're welcome to send in your entries to muslimkidsmatter@muslimmatters.org.)
OpEd: Why We Must Reconsider Moonsighting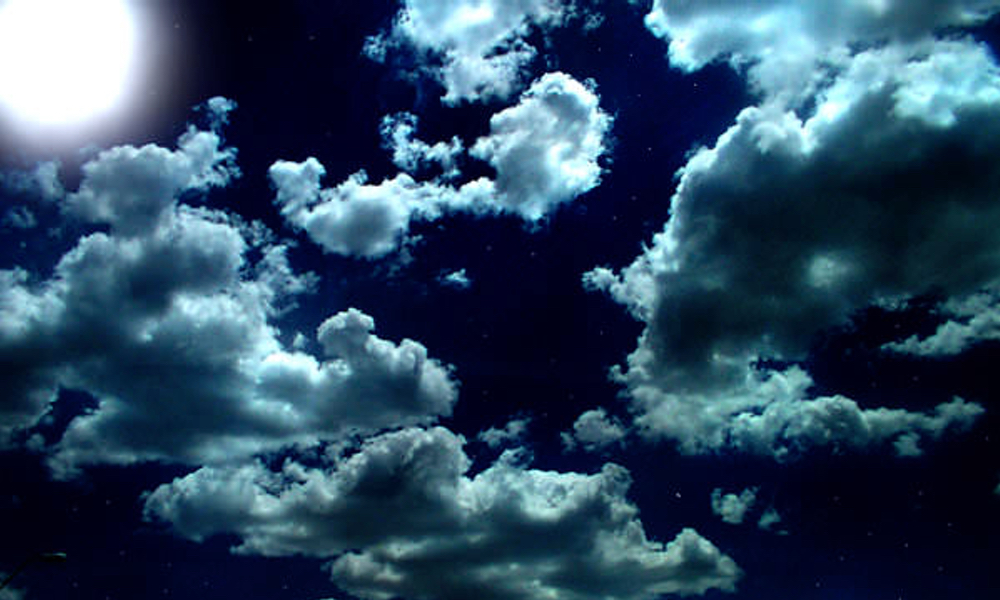 Ed. Note: We understand that this is a matter of debate in many communities, MM welcomes op-eds of differing points of view. Please use this form.
When the Crescent Committee was founded in 2013, the Muslim community of Toronto was hopeful that this new initiative might resolve the long-standing problem of mosques declaring Eid on different days. This moonsighting organization was to follow global moonsighting as a methodology – if the crescent were to be sighted anywhere in the world, they would declare Eid. Global moonsighting was seen as a potential way of solving the yearly moonsighting debate which local sighting had been unable to solve thus far. It was hoped that this approach would also ensure congruence with Fiqh Council of North America's (FCNA) lunar calendar which determines the Eid day in advance based on astronomical calculations.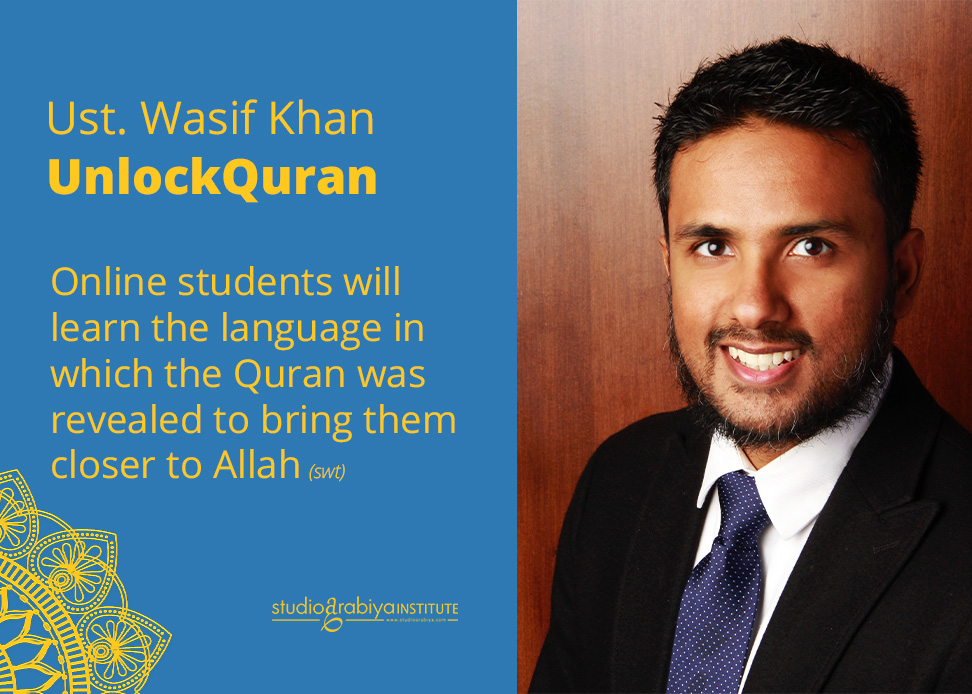 This year, however, all those hopes were put to the test. Early afternoon on June 3rd, the 29th of Ramadan, the Crescent Committee (CC) started receiving reports that the moon was sighted in Saudi Arabia. Given that it was not possible for it to be seen there based on visibility charts, the committee required corroboration from another country in order to declare Eid. As the day progressed, they got reports from Iraq, Nigeria, Brazil, Mali and even from Maryland in the US. All those reports could not be relied upon because either the committee was unable to get in touch with their contacts in those countries or because the reports did not satisfy the criterion they laid out.
As they were sifting through the reports, the CC was shocked to learn that one of its founding members, the Islamic Foundation of Toronto (IFT), had already declared Eid! IFT is one of Toronto's oldest and biggest mosques and their leadership decided to declare Eid based on the announcement from Mauritania. Mosques following FCNA's calendar were already celebrating Eid the next day, so IFT thought it best to join with them with hopes of preserving unity.
With one of its own members having declared Eid and mounting pressure from the community given it was past 10 pm, the CC decided to wait to receive the final (hopefully positive) reports from California. This meant having to wait till sunset on the West Coast which would mean midnight on the East Coast. Unfortunately, even from California, there were no confirmed reports. Finally, at midnight, the Committee declared that they would complete 30 days of Ramadan and celebrate Eid on the 5th of June.
Alas, after spending a frustrating day waiting for an announcement till midnight, Toronto Muslims were told that this was going to be another year with two Eids in the city. This year, however, the split was not between proponents of astronomical calculations and moonsighting, but been proponents of the exact same moonsighting methodology!
Solving a 50-year old problem
This year's debacle in Toronto represents nothing new. There have been numerous failed attempts to unite the moonsighting community. In 1995, the Islamic Circle of North America (ICNA), Islamic Society of North America (ISNA) and the Ministry of Warith Deen Muhammad joined hands to form the 'Islamic Shura Council of North America' with hopes of having a unified Eid declaration. Just like the Crescent Committee, this too was eventually disbanded due to dissenting voices. Other examples to unite and better organize moonsighting include the 2007 National Moonsighting Conference in California and the 2009 National Hilal Sighting Conference in New York. These attempts simply haven't worked because there are far too many independent mosques and far too many moonsighting methodologies – uniting everyone in the absence of a governing authority is nearly impossible.
The story also highlights the three main problems that proponents of moonsighting have struggled to solve for nearly half a century in North America and other parts of the Western world. These can be summarized as follows:
1) Mosques declaring Eid on different days based on differing moonsighting methodologies. This has created notorious divisions within the community and has led to the awkward situation of families, often living in the same city, not being able to celebrate together. It can also lead to endless argumentation within families as to which mosque to follow with regards to this issue.
2) The unpredictability of the Eid date means that Muslims continue to have difficulty taking time off from work and planning family vacations. This problem is particularly challenging for the hourly-waged working-class individuals who work in organizations with little flexibility. The process of having to explain to an employer the complications surrounding Eid declarations can be a source of unnecessary hardship for many. It is not uncommon for many to take off a day which ends up being the 'wrong day'.
3) Delayed announcements, especially during the summer months, due to process of receiving and verifying reports after sunset. Not knowing whether or not the next day will be a holiday, often until the late evening, has been a continued source of distress for families every year.
It was the desire the solve these very problems that brought together a group of visionary Muslim jurists and astronomers in Herndon, Virginia in 1987. Organized by the International Institute of Islamic Thought (IIIT), the Lunar Calendar Conference was one of the first attempts to find an innovative solution to the problems posed by traditional moonsighting. A detailed history of the events leading up to the conference and its aftermath have been documented before. In short, Muslim scholars and mathematicians continued work on the astronomical lunar calendar for nearly two decades after the conference and it was finally adopted by FCNA and ISNA in 2006.
A valid methodology from the Shariah
While opposition to FCNA's lunar calendar was quite strong when it was first introduced, there has been growing acceptance of astronomical calculations over the past 15 years as a result of continued research and education on this subject.
The use of calculations to determine the dates of Ramadan is something which numerous reputable scholars have allowed throughout Islam's history [1]. While this has always been the view of a small minority, championed mainly by scholars in the Shafa'i legal school, it is still based on a sound interpretation of religious texts. The difference of opinion on this issue arises from hadith of the Prophet where he stated,  "If [the crescent moon] is obscured from you, then estimate it" (فإن غم عليكم فاقدروا له ). A detailed exposition in support of calculations from a classical perspective was recently presented by Shaykh Salahuddin Barkat.
Shaykh Musa Furber, one of America's leading Shafa'i jurists, also comments on the towering figures from our tradition who supported calculations: "Since the time of Imām al-Nawawī, there has been an evident trend within the Shāfiʿī school of law for acceptance for the personal use of calculations for fasting. While a small number of earlier Shāfiʿī scholars did accept it, it seems to have been confined to a small minority within the school. It was not until the time of Imam al-Nawawī (may Allah grant him His mercy) that the opinion amongst scholars of the school started to shift towards accepting calculations as valid and even binding — even if limited to the calculator and whoever believed him. Although al-Subkī (may Allah grant him His mercy) is usually accredited with causing this shift, some scholars credit Imam al-Nawawī's himself with starting this trend. The opinion was accepted by both Shaykh al-Islām Zakariyā al-Anṣārī and Imām al-Ramlī, though not by Imam Ibn Ḥajar (may Allah grant all of them from His mercy). These imams form the basis for reliable opinions in the late Shāfiʿī madhhab."

Understandably, this opinion was considered weak and ignored through much of Islamic history. Some limited its scope and allowed it only when the moon was obstructed or for use by experts in astronomy. There really is no need for calculations in Muslim lands where there exists a centralized authority to sight the crescent and there are public holidays for the entire populace. However, in secular countries with Muslim minorities, this position must be revisited as it offers a very practical solution to the crises we find ourselves in.
Only one way forward
According to a 2011 survey of over 600 mosques in the US, the adoption rate of FCNA's calendar stood at 40%. At the writing of this article nearly 8 years later, this number has likely increased to over 50%. The survey indicated that about 40% of the mosques followed local sighting while the remainder followed global sighting. Given the recent shift towards global moonsighting, it is likely that the moonsighting community is evenly split between the two positions at this time.
These statistics represent the only logical way forward to solve this decades-old problem: the most efficient way of achieving unity is by converging behind FCNA's lunar calendar. This methodology is the only real solution to the crises we currently find ourselves in. Not only does it address all our needs, but this approach has also shown to provide immense ease and facilitation for Muslim communities that have followed it in the past 15 years.
The moonsighting leadership has failed to unite despite a half-century of effort; it is inconceivable at this point that this would ever happen. Even if it did miraculously happen, 50% of the community would still be following FCNA's calendar and all three of our main problems will remain unaddressed. Additionally, with the current trend of uniting behind the approach of global sighting, 'moonsighting' has largely become an administrative exercise. It involves the hilal committee simply waiting for reports from abroad and trying to ascertain their veracity. Only a handful of communities go out looking for the moon and establish the sunnah of moon sighting in a bonafide sense.
In large communities where differing Eid dates is a reoccurring problem, advocating for the adoption of the lunar calendar must come from the grass-roots level. Muslims most affected by this problem should lobby their local mosques to change their positions and unite behind FCNA's lunar calendar.
While it may seem impossible to get the leadership of mosques to abandon an old position, it has already been done. In 2015, nine major mosques in the Chicago area set aside their differences and put their support behind the lunar calendar. This is an incredible feat and has created ease in the lives of thousands of people. If similar initiatives are taken in other cities split along lines of lunar dogmatism, it is conceivable that the moonsighting issue could be resolved in North America within the next five to ten years.
The Prophet told us to calculate the moon if it is obscured by clouds. Today, the moon is not obscured by physical clouds but it is clouded by poor judgment, distrust, egotism, disunity, and pride. We must resort to calculations to determine the birth of the new moon, not because it is the strongest legal position or a superior approach, but because our status as minorities in a secular land necessitates it.
References:
[1]  From SeekersGuidance: Scholars upholding this can be traced all the way back to the first Islamic century. The textual basis for this opinion is the hadith narrated by al-Bukhari, "When you see it [the new moon of Ramadan] then fast; and when you see it [the new moon of Shawwal], then break the fast. If it is hidden from you (ghumma 'alaykum) [i.e. if the sky is overcast] then estimate it (fa-qdiru lahu);" (al-Bukhari, hadith no. 1900). The last verb, fa-qdiru, can be validly understood to mean calculation. Of the scholars who held this, are Abu al-'Abbas b. Surayj (d. 306/918), one of the leading founders of the classical Shafi'i school, the Shafi'i scholar and renowned mystic Abu al-Qasim al-Qushayri (d. 465/1072), the leading Shafi'i judge Taqi al-Din al-Subki (d. 756/1355), the Shafi'i legal theorist al-Zarkashi (d. 794/1392), the renowned Maliki legal theorist al-Qarafi (d. 684/1285), and some Hanafi scholars. The late Shafi'i commentator al-Qalyubi (d. 1069/1659) held that all sighting-claims must be rejected if calculations show that a sighting was impossible, stating, "This is manifestly obvious. In such a case, a person may not fast. Opposing this is obstinacy and stubbornness." See al-Mawsu'ah al-fiqhiyyah al-kuwaytiyyah, c.v. "Ru'yat al-hilal," vol. 22, pp. 31-4. The leading scholar of the late Shāfi'ī school Muhammad al-Ramli (d. 1004/1596) held that the expert astronomer was obliged to follow his own calculation as was the non-astronomer who believed him; this position has been used by some contemporary Shafi'i scholars to state that in the modern world, with its precise calculations, the strongest opinion of the Shafi'i school should be that everyone must follow calculations; see 'Umar b. al-Habib al-Husayni, Fath al-'ali fi jam' al-khilaf bayna Ibn Hajar wa-Ibn al-Ramli, ed. Shifa' Hitu (Jeddah: Dar al-Minhaj, 2010), pp. 819-22. See also the fatwa of the Hanafi scholar Dr Salah Abu al-Hajj (http://www.anwarcenter.com/fatwa/معنى-حديث-لا-تصوموا-حتى-تروا-الهلال-ول) last accessed 9/5/2016) which states, after arguing against relying on calculations, "However, the position of [following] calculations is the position of a considerable group of jurists, so it is a respected disagreement in Islamic law, whereby, if a state were to adopt it, it is not rejected, because the judgment of a judge removes disagreement, and the adoption of a state is [as] the judgment of a judge.
Broken Light: The Opacity of Muslim Led Institutions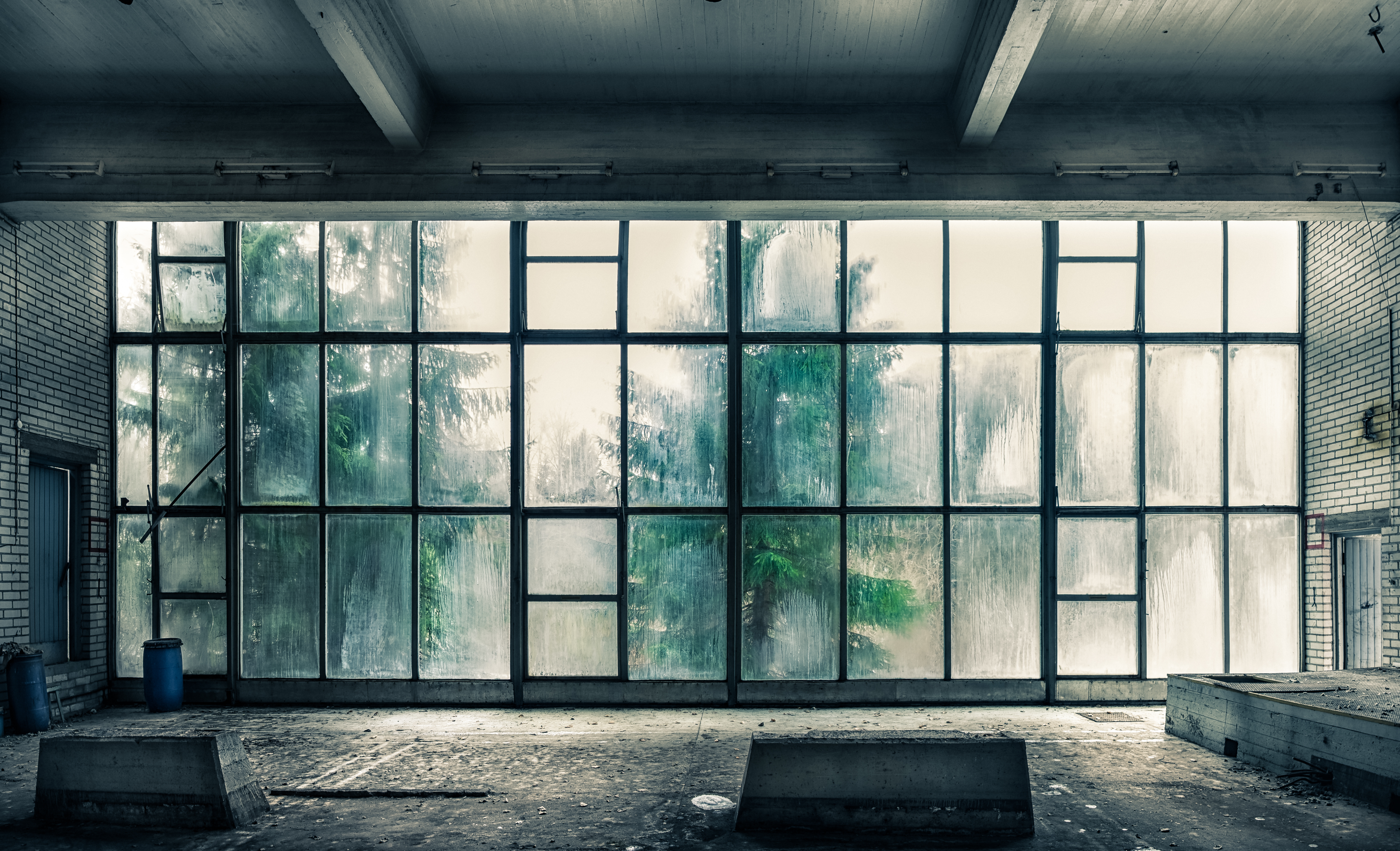 Habib Abd al-Qadir al-Saqqaf (may Allah have mercy on him and benefit us by him) explains how we are affected by the spiritual state of those around us.
Every person has rays which emanate from their soul. You receive these rays when you come close to them or sit in their presence. Each person's rays differ in strength according to the state of their soul. This explains how you become affected by sitting in the presence of great people. They are people who follow the way of the Prophets in their religious and worldly affairs. When they speak, they counsel people. Their actions guide people. When they are silent they are like signposts which guide people along the path, or like lighthouses whose rays guide ships. Many of them speak very little, but when you see them or visit them you are affected by them. You leave their gatherings having been enveloped in their tranquillity. Their silence has more effect than the eloquent speech of others. This is because the rays of their souls enter you.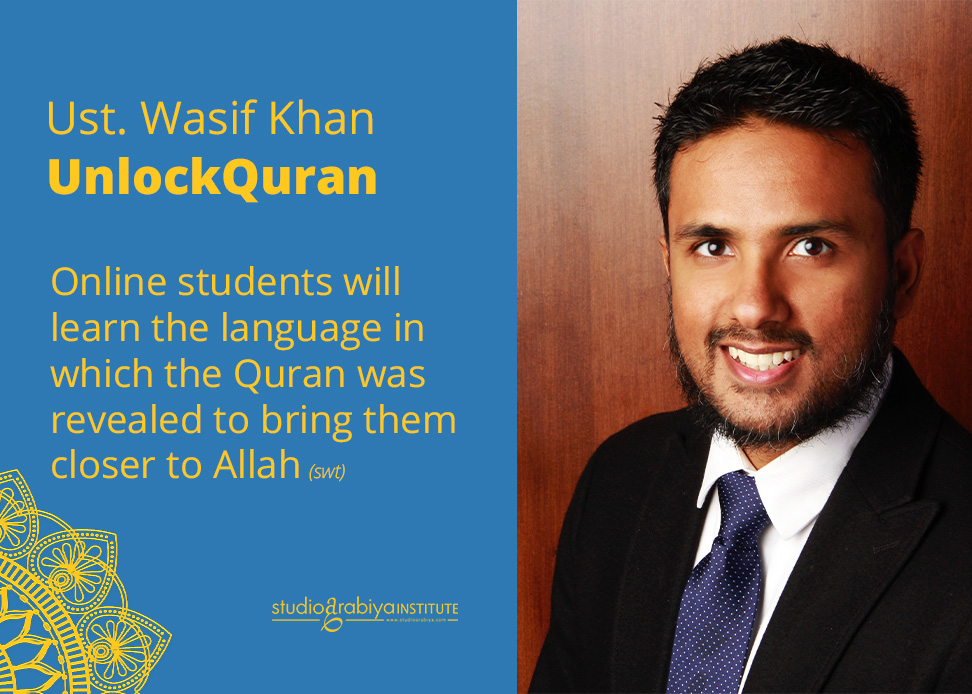 The Organizational Light
As a Muslim organizational psychologist, I know that organizations and institutions are a collective of these souls too. Like a glass container, they are filled colored by whatever is within them. So often Muslim organizations have presumed clarity in their organizational light and looked on with wonder as children, families, and the community wandered. The lighthouse keepers standing in front of the beacon wondering, "Where have the ships gone?"have
Our Muslim led institutions will reflect our state, actions, and decisions. I do believe that most of our institutional origins are rooted in goodness, but those moments remain small and fade. Our challenge as a community is to have this light of origin be fixed so that it can pulsate and extend itself beyond itself.
Reference is not being made regarding any specific type of institution and this is not a pointed critique, but rather a theory on perhaps why the effect our variety of institutional work wanes and dissipates. Any type of organization or institution — whether for profit or nonprofit, whether capital focused or socially conscious — that is occupied by the heart of a Muslim(s), must reflect light.
Our organizational light is known by an ego-less assessment of intentions, actions, and results. We must move our 'self' or 'selves' out of the way and then measure our lumens. If the light increases when we move out of the way, then it is possible that we — our ego, personality, objectives, intentions, degree of sacrifice, level of commitment, and possibly even our sincerity — may be the obstructions to our organizational lights.
The Personal Imperative
What will become of our institutions and their role for posterity if we neglect to evaluate where we stand in relation to the noble courses they mean to take? We may currently be seeing the beginning what this may look and feel like.
When was the last time you walked into a Muslim led institution and felt a living space that drew you in because of the custodians, leadership, individuals, and community that made up its parts? It was probably the last time you and I looked deeply inward at our lives — our intellect, our relationships, our purpose, our spiritual state, our work, our decisions, and our intentions. If we cleanse our hearts so infrequently the dust which settles can become thick making them opaque. And perhaps this individual and collective state is what limits the reach and impact of our communal work thus, resulting in the opacity of Muslim led institutions. Note: Lighthouse keepers clean the lens of the beacon every day.
We must consistently assess the intellectual, emotional, and spiritual loci of our individual and organizational states. They are not fixed givens. Rather, they are capricious states that necessitate vigilance and wara'. Being aware of this will help in our organizational design and work.
The Collective Affect
When we are prepared to evaluate the efficacy of Muslim led institutions with the inclusion of some form of spiritual assessment, we will give ourselves a better opportunity to determine where, how, and why we may be missing the mark. The inefficiencies and inattentiveness we have on an individual level can permeate our relationships, our work, and our organizations. As organizational leaders, we must critically assess the amount of light our work emanates to illuminate the lives of the people we serve.
These inward evaluations should be in the form of active and ongoing discussions we have internally with our teams and colleagues, and ourselves. If done with prudence and sincerity it will not only strengthen our organizations but our teams and us God-willing. This collective effort can lead to a collective effect for those we serve that inspires and guides. We — and our institutions — can then return to the Prophetic example of being beacons of light that help ourselves and others arrive to a place of sanctuary.
And Allah always knows best.
A Code of Conduct To Protect Against Spiritual Abuse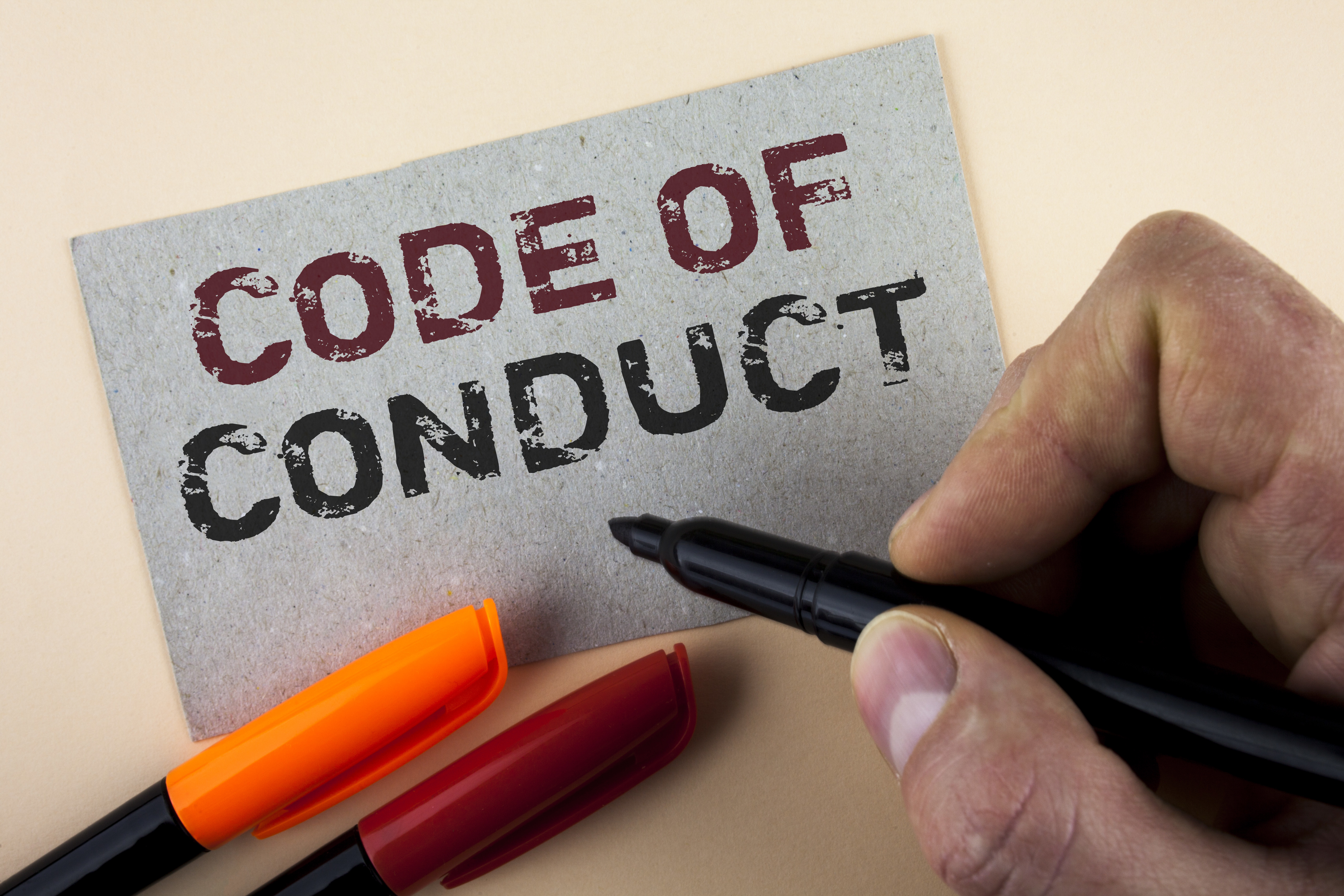 When there is a claim of spiritual abuse, the initial reaction of concerned Muslims is often to go to another Muslim leader and expect that leader to take care of it.  Most of the time, however, religious leaders in the community have no authority over other religious leaders who are found abusing their position. Many of these leaders feel a foreboding sense of powerlessness to exert change, leaving those who abuse, to do so freely and with impunity. 
There have been attempts by some leaders to take action against abusive religious figures. However, when this happens, it is usually followed by a public or 'in-group' campaign against the abusive figure, and the abusive figure and his supporters return in kind. This becomes messy, quickly. There is name-calling, mud-slinging, and threats, but in the end, it amounts to nothing, in the end, leaving everyone involved to make their own decision as to whether or not to continue support for the alleged perpetrator. Other religious leaders may know the accused is guilty, but due to friendships or programs they wish to continue doing with the accused, they will cover for them, especially when there is only a perceived low level of evidence that the public could ever discover it.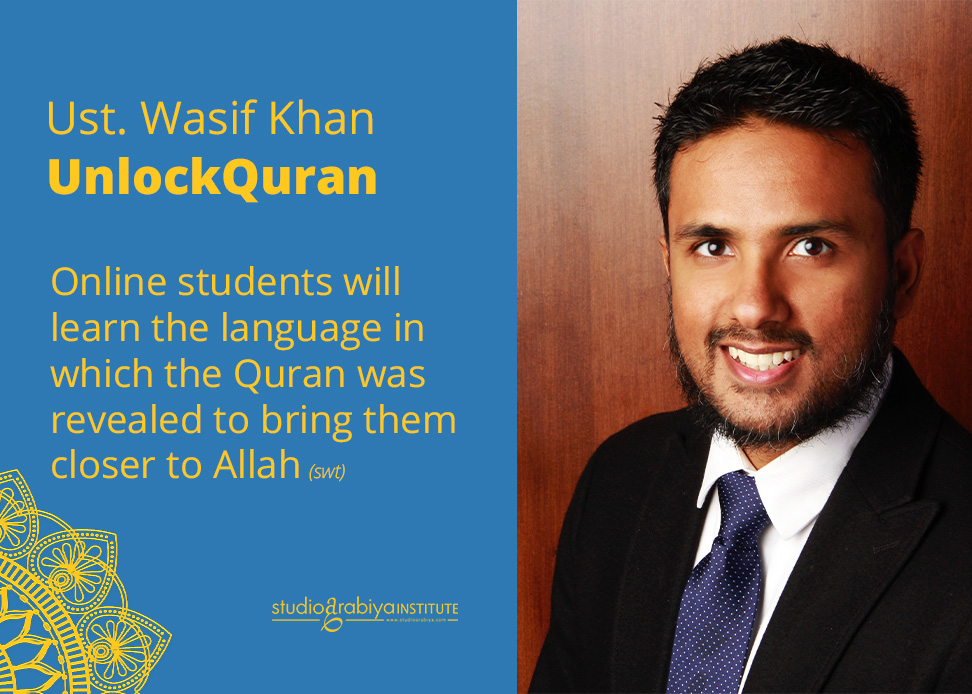 There are several methods and excuses through which abuse is covered up.
The Wall of Silence
In cases of tightly knit groups, whether Sufi tariqas, super Salafi cliques, activist groups, or preachers who have formed a team, the abuser will be protected by a wall of silence, while the victim is targeted, maligned, and ostracized for speaking out against the leader. They, not the abuser, are held accountable, liable, and blamed. While the abuser is expected to be 'forgiven,' the victim is socially shamed for a crime committed against him or her. More often than not, the victim is intimidated into silence, while the perpetrator is left free to continue abusing. 
The Kafir Court Rationale
There have been countless situations when there have been legal claims made against a transgressing spiritual leader, but through coercion and pressure, the shaykh (or those close to him) will be able to convince his victim that they are not allowed to go to kafir court systems to solve issues between Muslims. Ironically, these same shaykhs see no difficulty signing legally binding contracts with other Muslims they do business with, or when they give classes, which stands to reason, they are perfectly fine accepting the same 'kafir court' as a source of protection when it is for themselves. 
Stop Hurting the Dawah Plea
In other cases, when the disputes are between fellow students, or representatives of the shaykh and those lower ranking students, the shaykh himself is able to get on the phone with the disgruntled victim, give him or her special attention, and convince the person to drop it and not pursue justice, as that may 'hurt the dawah.' Sometimes, the shaykhs will ostensibly push for Islamic mechanisms of justice and call for arbitration by other religious figures who they know will decide in his favor. It is critical not to fall victim to these arguments. 
Your Vile Nafs Culpe
Far too often in these groups, particularly the more spiritually inclined ones, everyone will acknowledge the abuse, whether illicit sexual behavior, groping, financial fraud, secret temporary marriages, or bullying by a Shaykh, but steadfastly invoke the 'only prophets are perfect, and our Shaykh is a wali–– but he can make mistakes' refrain. Then, when those seeking recourse dare disclose these issues, even when there is no dispute about the factuality of their claims, they are browbeaten into compliance; told their focus on the negative is a sign that they are 'veiled from the more important, positive efforts of the group, and it is they who should overcome their vile nafs.' With such groups, leaving may be the only solution. 
Pray it Away Pretext
Sometimes, a target of abuse may go to other teachers or other people in the community to seek help, guidance, or direction. The victims hold these teachers in high regard and believe that they can trust them. However, instead of these teachers acting to protect the victims, the victims are often placated, told to pray it away. They are left with empty platitudes, but nothing concrete is ever done to protect them, nor is there any follow-up. 
The Forgive and Forget Pardon
They are told to forgive…
Forgiveness has its place and time, but at that critical moment, when a victim is in crisis and requires guidance and help, their wellbeing should remain paramount. To counsel victims that their primary job and focus at that pivotal juncture is to forgive their abuser is highly objectionable. Forgiveness is not the obligation of the victim and for any teacher or religious leader to invalidate the wrong that took place is not only counterproductive but dangerous––even if the intention behind the advice came from a wholesome place.
The Dire Need For A Code of Conduct
It is very easy to feel let down when nothing is done about teachers who abuse, but we have to understand that without a Code of Conduct, there really isn't much that can be done when the spiritual abuse is not considered illegal. It is the duty of Islamic institutions to protect employees, attendees, and religious leaders. We also must demand that. 
Justice is a process. It is not a net result. This means that sometimes we will follow the process of justice and still come up short. The best thing we can do to hold abusers accountable for our institutions is to set up a process of accountability. A code of conduct will not eliminate spiritual abuse. Institutions that adopt this code may still cover up abuse, in which case victims will need to take action against the institution for violating the code. This code of conduct will also protect teachers who can be targetted and falsely accused.
As members of the community, we should expect more.  Here is how:
 Demand your Islamic institutions to have and instill a code of conduct. 

 If you are in a group outside of an institution, get clarity on the limits of the Shaykh.

 Understand that anyone, no matter their social status, is capable of doing horrible things, even the religious figures who talk about the importance of justice, accountability, and transparency. 

When it comes to money, expect more from your leadership than emotional appeals. Fundraising causes follow trends, and while supporting good causes is a positive thing, doing so without a proper audit or accountability is not. It lends itself to financial abuse, mistrust, and misappropriation.  
Establish a Protocol
A lot of hurt can be saved and distrust salvaged if victims are provided with honest non-judgment. Even in the event that there is a lack of concrete evidence, a protocol to handle these kinds of sensitive situations can provide a victim with a safe space to go to where they know they won't be ignored or treated callously. We may not be able to guarantee an outcome, but we can ensure that we'll try.
Using Contract Law to Hold Abusers Accountable – Danya Shakfeh
In cases of spiritual abuse, legal recourse (or any recourse for that matter) has been rare due to there being no standard of conduct and no legal means to hold abusers accountable.  In order to solve this problem, our Code of Conduct creates a legal mechanism of enforcement through contract law.
The reason why contract law is important and applicable is that the law does not always address unethical behavior.  You have heard the refrain "Just because it is legal, it does not mean it is ethical." The law, for varying reasons, has its limits. Although we associate the law with justice and morality, the law and justice and morality are not always interchangeable and can even be at odds with each other.  
Ultimately, specifically in a secular society, the law is a set man-made rules and sometimes those rules are arbitrary and actually unfair. For example, there is a class of laws called 'strict liability' laws. These laws make a defendant liable even if the person committed the offense by accident.  One example of strict liability law is selling alcohol to a minor. In some states, even if the person tried to confirm the minor's legal age, the seller could still be held liable for the offense. On the flip-side, there are is a lack of anti-bullying laws on the books in the United States. This allows employers to cause serious emotional damage to employees, yet the employer can get away with such offensive behavior.  Accordingly, the law does not always protect nor is it always 'just.'
This is one of the reasons that victims of spiritual abuse have had little success in having their claims addressed at a legal level.  Because abuses are not legally recognized as such, there is often no associated remedy. For example, when a woman enters into a secret second marriage only to find that the husband is not giving her all her Islamic legal rights, that woman's recourse is very limited because the law does not recognize this as abuse and does not even recognize the marriage.
Further, if a victim of spiritual abuse is abused due to religious manipulation unless the abuser engaged in a stand-alone crime or civil claim, the victim also has no legal recourse. For example, if a religious scholar exploits a congregant's vulnerabilities in order to convince the congregant to turn over large amounts of money and the congregant later learns that the Islamic scholar did not really need the money, he or she may have no legal recourse.  This is because manipulation (as long as there is no fraud) is not illegal and depending on how clever the religious scholar was, the congregant would have no legal recourse. Our way of solving this problem is by using contract law to set and enforce the standard for ethical behavior.
Use of Institutional Handbooks
Whether people realize it or not, institutional handbooks are a type of contract. Though an attorney should be consulted in order to ensure that they these documents are binding, policies do not necessarily need to be signed by every party nor do they need to be called a "contract" in order to be legally binding.  By creating institutional handbooks and employment policies that relate to common issues of spiritual abuse, we can finally provide guidelines and remedies.
When an employee at an institution violates the institution's policies, this is a "breach of contract" that can result in firing or even monetary damages. In other words, the policy is that document which victims and institutions can use to back their cases when there are allegations involving abuse.  Policies can also hold institutions themselves liable for not enforcing the policy and remedies as to victims' abuse. Policies also serve the purpose of putting the community and their beneficiaries and patrons on notice as to what is expected of them.
Our Code of Conduct is the most comprehensive of created ethical guidelines for Muslims leaders and institutions for making spiritual abuse remedies actionable. We believe it will provide remedies to victims that would otherwise not be available through other legal means.  By binding the parties to a contract, victims and institutions can take these contracts, along with the abusers, to court and use the contract to fill in the gap for appropriate behavior that the law otherwise does not fill.
Download the Code of Conduct For Islamic Leadership By In Shaykh's Clothing
Blurred Lines: Women, "Celebrity" Shaykhs, and Spiritual Abuse