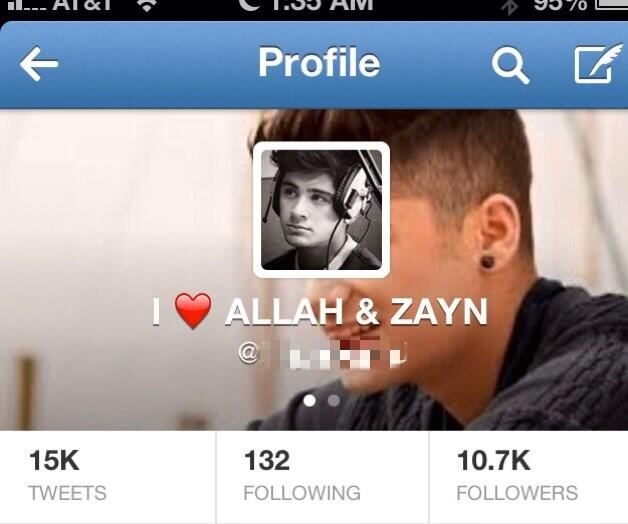 By Hena Zuberi
Them: Hena Auntie – can you take us to the mall?
Me: "OK, get in the car, let's go."

A gaggle of girls in the car and they bust out A Capella style-
Tik Tok on the clock but the party don't stop, no
Grab my glasses, I'm out the door, I'm gonna hit this city
(Let's go) Before I leave, brush my teeth with a bottle of Jack
I almost ran into the landscaper's truck ahead of me.
Cause when I leave for the night,
I ain't coming back
I'm talking pedicure on our toes, toes
Boys blowing up our phones, phones
Drop top and playin' our favorite CDs
Pullin' up to the parties
Tryna to get a little bit tipsy.
They lowered their voices at tipsy, perhaps realizing who they were singing in front of.
Me: "Jaani, do you know what Jack is or tipsy?"
I was surprised. Honestly, I thought they would just say no, but they told me exactly what it was.
Awkward silence
One of them: "Why isn't alcohol allowed?"
Another: "What does it do to you?"
At least they can talk to me I thought to myself…. and we did.
"We could halalofy the lyrics!" piped our resident bookworm and they spend the rest of the trip doing just that.
"(Let's go) Before we leave brush my teeth, do wudu

cause when I leave for masjid school I ain't coming back"
I Googled the rest of the lyrics, as soon as I got home. KE$HA – TIK TOK LYRICS
U huh! Lyrics of songs have gotten much more hard core since when I was a kid.
Katy Perry was another name I was hearing in this age group. So I checked her out on my own.
'Go all the way tonight, just love – no regrets,'
Not quite the message I want to pass on to my children, with or without music.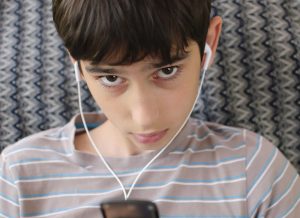 Check the lyrics of what they are listening to
Warning labels barely worked when the world used CD's; now with instant iTunes downloads, there is nothing tangible to see before purchasing. Your child downloads songs and all you get is a $1.99 bill on your Am Ex Card.
If they are young, you can and should forbid them if you find them inappropriate; older teens need to hear your perspective and learn to be critical on their own on what they are feeding their souls.
I have two young boys ( 6 & 7). I want to be prepared for their teens and am rearing them in such a way that they don't objectify women or treat them like toys and part of this is making them aware of the world around them that perpetuates these views, that includes the kind of music that is popular.
Many media studies show that sex is always the most popular theme in almost all types of music genres that are regularly listed in the top of music video charts and channels. This means that not only do these songs encourage profanity and sexual promiscuity through the lyrics; they also show it visually with the music videos. This leads to the socialization of the young adults who are watching them. Research also shows that the recurrent viewing of television and music videos is directly linked to the risk of increasing beliefs in sexual stereotypes and decreased body satisfaction like the obsession of gaining muscularity in boys and staying 'thin and sexy' in teenage girls in the hope of being recognized as sexually attractive.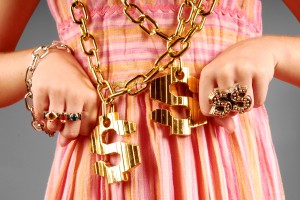 The words for the top rap songs for this year include calling women 'hoes', dreaming about bisexuality, and glorifying prison. Most songs on the top ten list take away all that is spiritual and magnificent about intimacy between a husband and wife, reducing it to an animal like gyration or glamorous fabrication. Even songs that contain 'positive messages' like staying away from drugs or corruption in the system are often so profane and have every swear word in the book.
 Song Lyrics across generations
We know how it works- this is not new. If it had a good beat most of us didn't care (or don't care) what the words were (are). When Akon started singing in Hindi movies, parents I know who listen to Hindi music didn't realize they were letting a man in their homes, cars and iPods that glorified stripping and immorality and sang very sexually explicit songs. Side note: Akon says that he is Muslim (duas for his & our continued guidance).
When I was a kid, my friends and I listened to Tiffany and Debbie Gibson and their songs normalized dating and the hanging out with the opposite sex (both of them later went on to pose for an x-rated magazine, so Miley Cyrus's recent act didn't surprise me). Madonna and Cyndi Lauper messed with my mind in my teens. Research done in the nineties suggests that regular viewers of television programs (including MTV et al) featuring sexuality are more likely to be preoccupied with sex, will have a stronger belief that sex is more regular and popular among young people than it actually is, are more likely to be "sanguine about the sanctity of marriage," believe that sex rarely has negative consequences, and are more likely to think they know more about sex, romance, and love than others. (Greenberg, Stanley, Siemicki, Heeter, Soderman, & Linsangan, 1993)
My dad's generation listened to the Rolling Stones and Boney M which had its own misogyny and race issues. So each generation has their own demons.
One Direction- Capturing the Hearts of our Girls
One direction is a boy band. They sing about loving the girl regardless of how she looks or how insecure she may be feeling about herself. It sells.
1D fans who call themselves "Directioners"  crush over their favorite band members who "in turn cultivate their fan base minute by minute via social media, especially Twitter." There are 1-D undies, jewelry, perfume in a pretty, pink bottle complete with a crown. Wattpad is filled with 1D fanfiction– stories written by fans with over 20 million reads each.
Why am I telling you this? If you have a directioner in your house you will  know that their lead singer is named Zayn Malik.
Let's face it, he is 'cute' and tweets out La illah illalaha Muhammad ur rasulAllah. His name has made Zayn (and subsequently Zaynab) a 'normal' mainstream name here in the West, not an oddity. So Muslim girls feel a connection.
His being Muslim/desi interests girls who otherwise would not be attracted to celebrity of another or no faith. Sabby's comments left on a website are classic.
Sabby:  it matters to muslim girls cuz we r muslim.. n we cant marry a non-muslim guy.. so am so proud he is muslim n he is keeping it up even thoh he grew up in UK! so am so proud and excited! … i guess u wont understand cuz ur not muslim.. so its like big thing for us!

………….

.
Me (when I overheard her friends tease her): So you think you are going to be Mrs. Malik?
Daughter: Mama we joke about it but I really don't, but I think my friend does.  She says he prays 5 times a day… but he does smoke … and he does have a girlfriend. I like his hairstyle. (UPDATE: since I wrote this he is now engaged to his girlfriend leading to the heartbreak of many a ZaynGirl).
This conversation a year ago was an ideal moment for some teaching time on judging, different sort of sins, huqooq (the rights) of Allah, and huqooq (the rights) of a person's body over him or her. And we talked about that fact that yes, he is Muslim but that doesn't make him her anything. We have had several conversations on what qualities make a good husband and most importantly about lowering the gaze. And we will continue to have them.
Fans were nutty when I was a teen too but this is seriously creepy. So if your child is a directioner, it would be a good time (since they have a movie coming out tomorrow) to have a chat about a 'new kind of idol worshiping', consequences of making threats online, the role of social media, and frankly, obsession.
All of us have had some sort of obsession at that age, so surely they will outgrow it. Many times crushes like these are opening the doors of sexual maturity. An important part of sexual exploration and growth takes place during adolescence, at which time young men and women begin to give thought to which sexual behaviors are enjoyable, moral, and acceptable for their cohort (LeVay & Valente, 2003).
I would talk about her feelings so she can handle and control them. Your guidance is crucial.
If she gets depressed because she can't meet them or can't go to their concert or imagines that she really knows them and if they are the only topic she talks about with interest, talk to her about that too. If her obsession, or any behaviors related to it, start interfering with salah, home, school or family responsibilities then there is a very serious issue.
Let her know that she lights up your world like nobody else.
I, I want to save you, save you, save you, tonight
I hear this a lot:
"My child goes to Islamic School"
"We have a strict environment in our house"
"My children don't have an iPod."
Unless you live on a secluded island with no one around you for a 1000 miles, you are being delusional if you think that your child is not being exposed to this at some level.
This is Us
We don't listen to instrumental music in our house and do not have cable but my daughters were still exposed to it enough for me to be having these conversations with them. I moved from Los Angeles and now live in one of the most conservative Muslim communities in North America (most women and girls over the age of 13 wear abaya, strict segregation etc), and all I can say is teens are teens, in an abaya and hijab or t-shirt and capris. Being informed and updated, along with communicating with your children and dua are the best shields that a parent can have in this world. There simply isn't enough being said to counter the exaggerated and misleading sexual images that is shown to our boys and girls on a daily basis.
So we Play, Play, Play on the same all Games
This is what I wish I could say to girls between the age of 10-18: Uploading a picture of One Direction in their undies on your phone is just as bad as your brother posting a poster of Selena Gomez in a bikini on his wall in your house. #realtalk
If that is not acceptable to you then stop sending emails of Harry stepping out of the shower to your friends. Just stop. (True story)
Little things add up to you.
I'm praying that your heart will just turn around
I just pray their hearts could be so consumed by the Love of God- this same burning desire to listen to/tweet/facebook/tumblr/instagram Zayn's (insert object of crush) every word would be replaced by the words of Allah and his Messenger

.
Gives "I think We're Alone Now" a whole new meaning.
This post is not about whether music is halal or haram. Best Song Ever and other subtitles are the names of  One Direction songs.

Some good blogs to read:
Here is a man blogs about the need for fathers to sons about Robin Thicke (the man with Miley Cyrus).
Here a mom talks about Miley Cyrus and teaching our daughters about body image.
Here a mom talks to her son about the misogyny in rap music.  
This article teaches you how to delete songs off a child's iPod.
Bring Your Own Spoon To Dinner – 8 Lessons from Ertugrul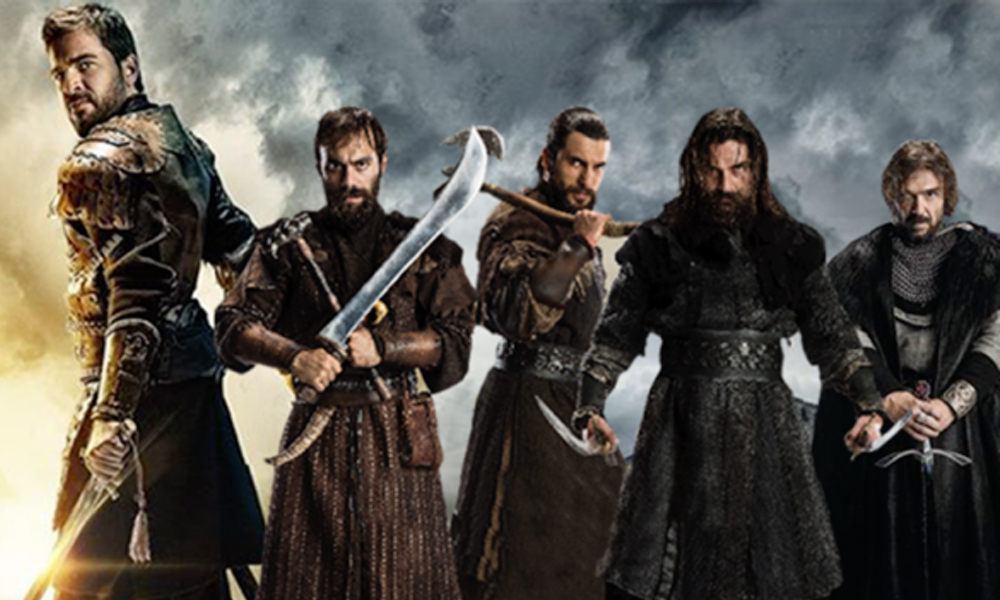 Ertugrul (died c. 1280) was the father of Osman I, the founder of the Ottoman Empire. According to Ottoman tradition, he was the son of Suleyman Shah, leader of the Kayı tribe of Oghuz Turks, who fled from eastern Iran to Anatolia to escape the Mongol conquests. According to this legend, after the death of his father, Ertuğrul and his followers entered the service of the Seljuks of Rum, for which he was rewarded with dominion over the town of Söğüt on the frontier with the Byzantine Empire. This set off the chain of events that would ultimately lead to the founding of the Ottoman Empire (Wikipedia).
Like his son, Osman, and their descendants, Ertuğrul is often referred to as a Ghazi, a heroic champion fighter for the cause of Islam. In 2014, a Turkish TV series by the name of Diriliş: Ertuğrul was launched on TRT 1 which took the Muslim world by storm. Diriliş: Ertuğrul is a Turkish historical adventure television series created by Mehmet Bozdağ, starring Engin Altan Düzyatan and Esra Bilgiç Töre in leading roles. It is filmed in Riva, a village in Beykoz, Turkey. The show is based on the history of the Muslim Oghuz Turks and takes place in the 13th century. It centers around the life of Ertuğrul, a fascinating character and inspiration to today's Muslim youth. 

Earlier this month, I sent out a mass message to a group of friends who are die-hard fans of Diriliş: Ertuğrul to ask what they thought were the biggest lessons from this unique TV series. Here is the list I compiled below:
1.

          

Bring your own spoon to dinner
One of the most intriguing occurrences in the series is when the tribal chiefs of the Kayı tribe get together for feasts and pull their own personal spoons out from the inside of their robes. Many fans of Ertuğrul have deliberated the rationale behind this and the most likely explanation is that the spoon, unlike the bowl, actually goes into the mouth of the individual. At a time when water was scarce (and detergent non-existent) it probably made most sense to bring your own spoon rather than the host having to scrub oral bacteria off a number of spoons. The lesson learned is that one should think about the ways on how not just to be a gracious host but also a gracious guest. What can we do the next time we are invited to dinner to make life easier for the host and not be a burden for our hosts?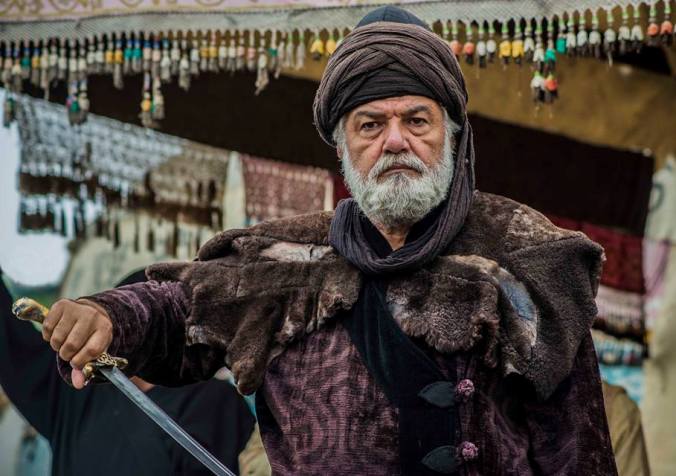 2.

          

People should know their leader – he should be like a father to the people
There are many instances in the series where we see the most "insignificant" pauper personally knowing and recognizing the Chief (Bey) of the tribe Suleyman Shah and vice versa. It is clear that in the old days, the leaders of the tribe were not only well known by their subjects but also had personal relationships with them. In fact, the relationship was so close that the Bey of the tribe had to give permission for every marriage to take place. When we compare that to our institutions now, from the smallest Masjid or charity to the largest federal Governments, it is as though leaders are only supposed to deal with the second line of command and no one else. We need to slowly start changing this and change happens starts from the self. Do you have a leadership position of any kind? Whether it's at work, a committee at the masjid or anything else – do the people from the lowest rung to the highest know who you are? Maybe it can be as simple as saying "Hello/Salam" to everyone around and introducing yourself – the results are likely to be miraculous.
3.

          

Keep your eyes on the prize – ignore the noise around you
Engin Altan does an amazing job of playing the part of the inspirational Ertuğrul and one of his strongest characteristics is his ability to keep his mind clear of confusions and stay focused on the task at hand. At times it looks like there is a constant storm happening around Ertuğrul with oppression, injustice, deceit and evil permeating every corner, but Ertuğrul walks through unscathed never paying more attention to the deviants than they deserve. Especially in today's world of constant bombardment of negative and sometimes "fake news" this is a skill which we all need to practice – ignore the noise and keep your eyes on the prize.
The victory is not ours, it belongs to Allah. As long as we follow Allah's path, nobody can bring us to our knees. But if we start to believe victory is ours, if we forget our purpose and contaminate it with our desire for fame, then our Lord will shame us. —Ertugrul Ghazi
4.

          

Situations can be complex – try to get into the weeds on matters and don't judge immediately
One of the main themes in the first 50 or so episodes is the deceit of Ertuğrul's uncle Kordoglu. Kordoglu is the textbook two-faced hypocrite, pretending to be loyal at one juncture and stabbing his brother and nephew in the back at the other. At many instances Kordoglu tries to double cross and frame Ertuğrul and the people who fall into the trap are the ones who jump to conclusions. If the same people stopped for a moment and gave Ertuğrul the chance to defend himself and provide his evidence much confusion could be avoided. We are also prone to this type of haste and many times it is our nafs that is probing us to fall into intrigue. It is easy to fall into sensationalism and drama, and not as easy to restrain the nafs and take a step back without judging immediately.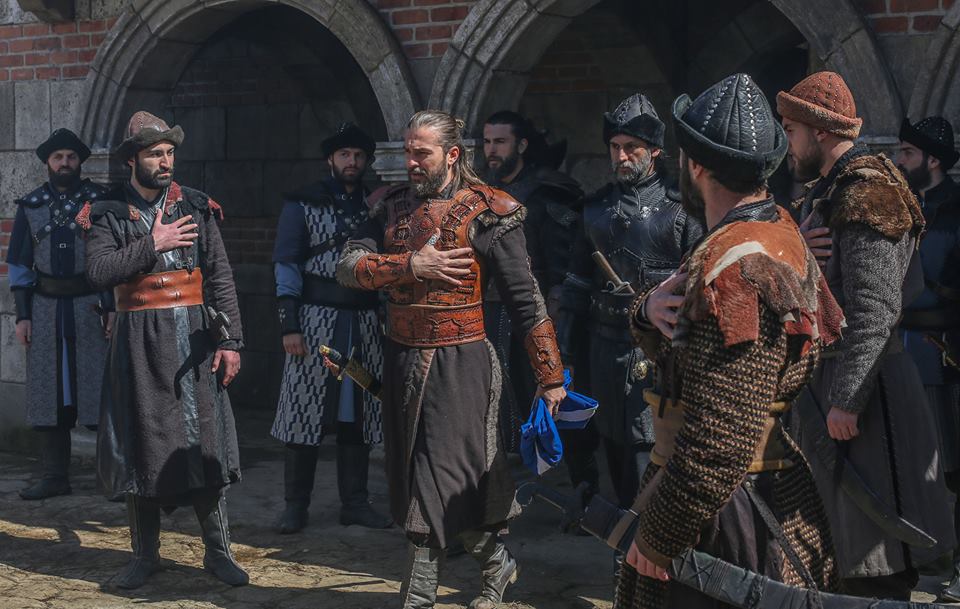 5.

          

If you are in love, get married fast but try your best to get the blessing of elders
Like many romantic series, the love interest between Ertuğrul and Halime Sultan is a major theme of the series and if you watch the show with Aunties you will often hear "Oh why don't they just get married and get it over with." LOL. The lesson learned reminds us of Rasool Allah's hadith: "There is nothing better for those who love one another than marriage." (Narrated by Ibn Maajah, 1847). Repeated experiences within our community show that where the blessings and acceptance of elders are taken, marriages tend to succeed more. As youth, we should make a concerted effort to gain the blessings of elders in marriage, while elders should make a concerted effort to expedite marriages and this is where the ultimate balance would be achieved.
Love will not bring harm to your bravery. Don't be afraid. Love fortifies it. Protects it. — Dogan Alp
6.

          

Know the truth and you will know who is speaking the truth
I heard this saying many years ago and the person who shared this with me attributed it to Ali ibn Abi Talib (r.a.). The saying seems to apply very well with the Ertuğrul series and our personal lives in the current world. So many of us seem to be confused about world events, circumstances in the community and issues with their own families and many times it is because we haven't taken out the time to seek the truth. Seeking and knowing the truth comprises many painstaking hours of research, taking naseeha from others, being humble and adopting a beginner's mind. When one is equipped with a certain foundational understanding and knowledge it becomes easier to decipher honesty from deception.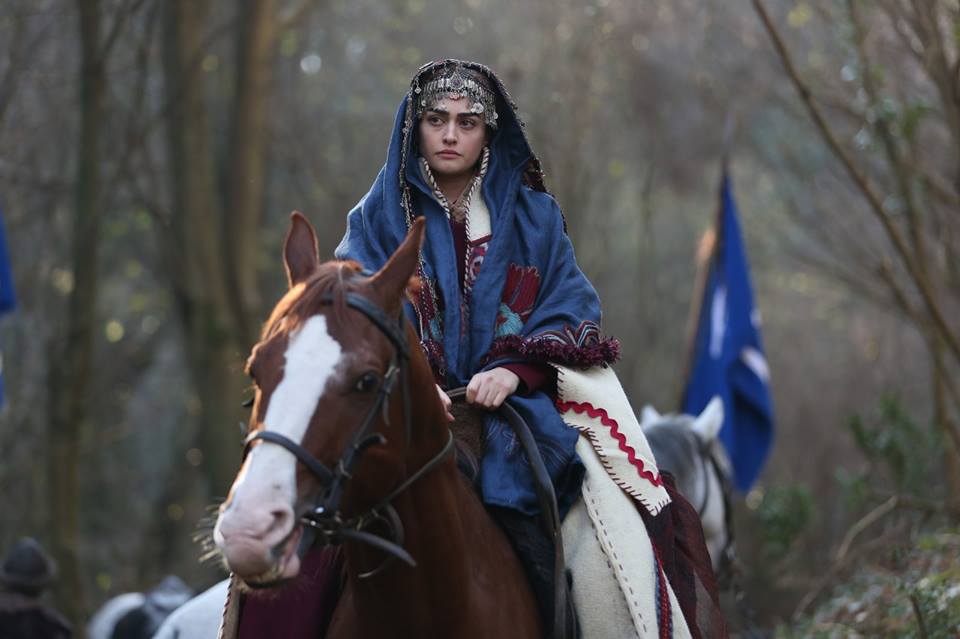 7.

          

Women and men should know to fight, men and women should know how to cook
Examples from the great lives of Muslim leaders and their communities show that the Muslim world was not as segmented into rigid societal roles as one might think. Women would fight when needed and men would cook when needed and this is the lifestyle displayed in Ertuğrul. Nowadays it almost seems as though, even in a situation of life and death a woman in our society might not be equipped to defend herself and a man would starve if he was not served food in front of him. This might seems like an exaggerated view but the point is that we need to be much more balanced and equipped on both sides of the gender equation than we currently are. Men should not have to wait for a life and death situation to cook a meal for their families, and women should not have to wait for a moment of desperation to take on more physically strenuous tasks.  
8.

          

You will be trivialized, misunderstood and possibly stabbed in the back – warriors don't pay attention to their wounds
As we all go through life we realize that everyone faces major calamities and hardships but the amazing thing about warriors, as we see in the T.V series, is that they are trained to only look forward and not allow life's scars to distract them. This point also relates to the much larger concept of qadr (destiny) – the fact that whatever has to happen, happens and sulking over it cannot change anything. If having a medicine or dressing the wound is making it better, than alhamdulillah, but if it isn't we just have to live with our ailments and there is likely some other good in it (bringing us closer to Allah, making us more humble etc.). There is a famous saying "If you sat around a table with a group of strangers and each person wrote down their problems passed them around the table, you would ask for yours back." Everyone is facing difficulties of varying degrees, and there are two types of people in the world – those that accept and those that don't – and that is what makes all the difference.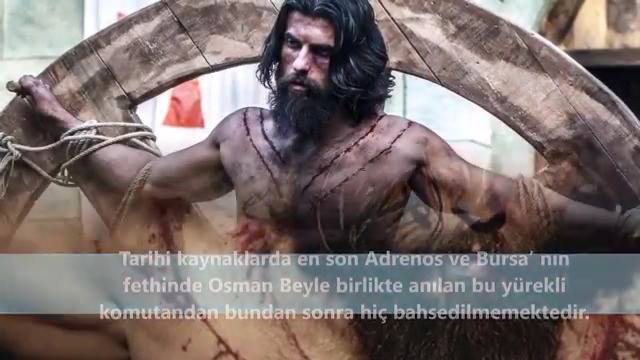 Write to the author at abuawud10@gmail.com 
The Bilal Movie: Why It Still Reinforces The Slave-Narrative Of Black People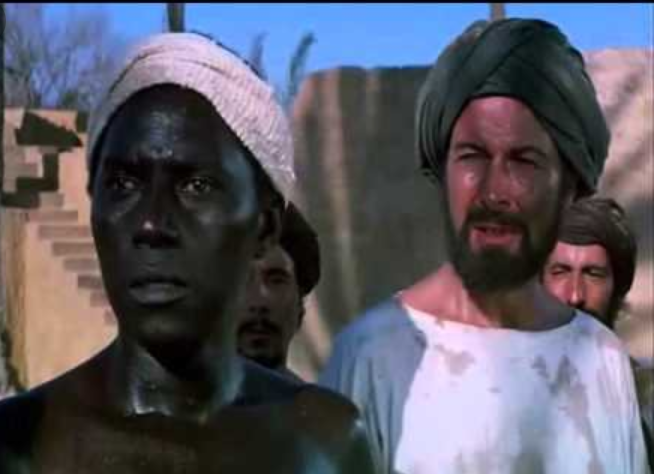 The Bilal Movie is actually a Sucka-Emcee Production: Bilāl ibn-Rabāh (May Allah be pleased with him) actually was Arab via his father Rabah, from Banī-Jumah, one of the families of Quraysh, making Bilal

tribally-related to Muhammad

(The Sealed-Nectar).

The mere fact that Rabah is neither casted, mentioned, nor even referenced in the film, truly says a lot as per the agenda of the producers of this film: to do exactly what the Pagan Arabs did to Bilal, which was to deny him his Arabness and replace it with Blackness. I'll speak more on this—the Reason why Blackness was imposed upon Bilal is because as a slave (prior to his liberation) he had zero-rights, not even the right to lay claim to his own paternal Arab genealogy. This, of course, was due to the fact that the Arabs possessed immense disdain for Abyssinia/Ancient-Ethiopia and its people, resulting from the generational military-conflicts between them, based upon religio-political and socio-economic dominance in the region, which of course was imposed upon Bilal, by virtue of him having an Abyssinian mother.
The political discord between the Arabs and Abyssinians occured as a result of the Abyssinians of Yemen, then a Colony of Abyssinia, wanting to divert commerce from al-Makkah to Yemen via making a church named al-Qullays, a Mock-Kabah, to draw Pilgrims to make al-Hajj/Pilgrimage in Yemen as opposed to al-Makkah. Once the Quraysh learned of this, a Man went to Yemen and desecrated this church, infuriating the People of Yemen, thereby inciting war…this became known as the War of the Elephant. After the War/Year of the Elephant, which an Abyssinian-Army with an Elephant-Cavalry failed to invade/conquer al-Makkah and were defeated (resulting from Allah casting upon them Flocks of Birds dropping Sijjīl/Firery-Stones [Noble-Qur'ān: Chpt.105; at-Tabarī; as-Suyūtī]), in retaliation, the Arabs of al-Makkah: the Quraysh and their many Allies in turn invaded Yemen. When this happened, countless Abyssinians were captured by the Arabs, including the Mother of Bilal, Hammāmah, of Abyssinian royalty, and human trafficked to al-Makkah. These people became slaves.(ibn-Ishāq, at-Tabarī, as-Suyūtī) And, this is actually why Bilal ibn-Rabah was referred to in a disrespectful way, by Abī-Dharr al-Ghifārī (May Allah be pleased with him)…by the way: the narration never states that he called Bilal "Son of a Black-Woman"…that was a translative add-on, as is commonly told concerning this story. Ironically, even Abū-Dharr al-Ghifārī is described as being darkskinned.(ibn-Ishāq, at-Tabarī, as-Suyūtī, Muslim, ibn-Sa`d, adh-Dhahabī, http://www.alajamwalarab.com)
This film also (subliminally) simply is a Muslim-version of 12-Years A Slave: it reinforces Subserviance, Destitution, Acceptance of Slave-Culture, etc. Why is it that Bilal is the only "Black-Companion" highlighted/depicted in film, Narrative, etc. as "the slave/ex-Slave"?! Why is it that none of Bilal's military and statesmanhood accomplishments are ever highlighted/detailed in film/narrative?!!! For example, did you know that Bilal participated in all the known major-battles during the Lifetime of Muhammad

; did you know that Bilal was the first minister of Bayt-il-Māl/Secretary of the Islamic treasury. He was also the Chief-Administrator responsible for the collection of az-Zakāh/Taxation and distribution of as-Sadaqah/Philanthropy?!!! (Battles Of The Prophet, Lives Of The Companions, at-Tabarī, as-Suyūtī)

The only reason why Bilal is still inaccurately portrayed as being "Black" is because he was once a slave. Had he always been free, no one would've ever attributed "Blackness" to Bilal. Let's actually take a look at what the skin-complexion of Bilal actually was. According to Ahādīth/narrations, recorded in various collections: Bilal really wasn't any darker than any other Muslim/Non Muslim Arabs of his lifetime. In fact, it was common-place for Arabs to boast and laude their Dark-Complexions and ridicule the complexions of Non-Arabs described as al-Humrah (Reddish-White).(Lisān-ul`Arab: Lexicon of the Arabic-Language, ibn-Manzhūr)
However, ironically, almost every single portrayal of him in Literature, Film, etc. depicts him as "Shaka Zulu Black" and/or the Darkest-Person around. Like, in the Film "The Message" for example…the producers of this film (in both the Hollywood and Arab versions) purposely casted the Darkest/Blackest human being they could find to portray Bilal [ramhu] on screen…the question is why?!!! The answer is simple, to continue the Pseudo-Narrative of equating Blackness to slavery and servitude. Even in the Hollywood version of "The Message", Bilal is emphatically called "Black-Bilal"…Word4Word…that alone should tell you something.
The Pseudo-Narrative of Bilal is directly paralleled with the Pseudo-Narrative of Sally Hemings: the only Reasons why either of them are ethno-historically falsely-portrayed as being "Black" is because they were both Born-slaves and both their mothers were Black (Hammāmah, Betty Hemings: even Betty Hemings herself had a European-Father but cause she was a alave she was considered "Black"). The Father, Paternal-Grandfather, Paternal Great-Grandfather of Sally Hemings were all White-Men/Slave-Owners. Her Slave-Owner, Thomas Jefferson (who essentially used her as a sex-slave) was actually her brother-in-law (Jefferson's wife, Martha Wayles and Sally Hemings had the same father: John Wayles).(at-Tabarī; Hayāt-us-Sahābah; Virginia House of Burgesses: British Coastal Colonial Law of Slavery, 1660)
Muslim Matters actually published a review of the movie. [This] film commentary of Bilal not only reinforces my point, as per the continuation of a Pseudo-Narrrative, predicated upon al-`Asabiyyah/aenophobia, but also the major-themes of Islām aren't even highlighted. Once again, the important narrative of Bilal has been shamefully compromised, at the expense of wanting to capitalize on "Blackness" being at the forefront of World/US Politics via Libya, police-brutality, racial-profiling, human-trafficking, etc.
Originally published on Gareth Bryant blog, edited slightly according to MM style guide. Read more articles and reviews here.
Why I Walked Out Of The Film, Bilal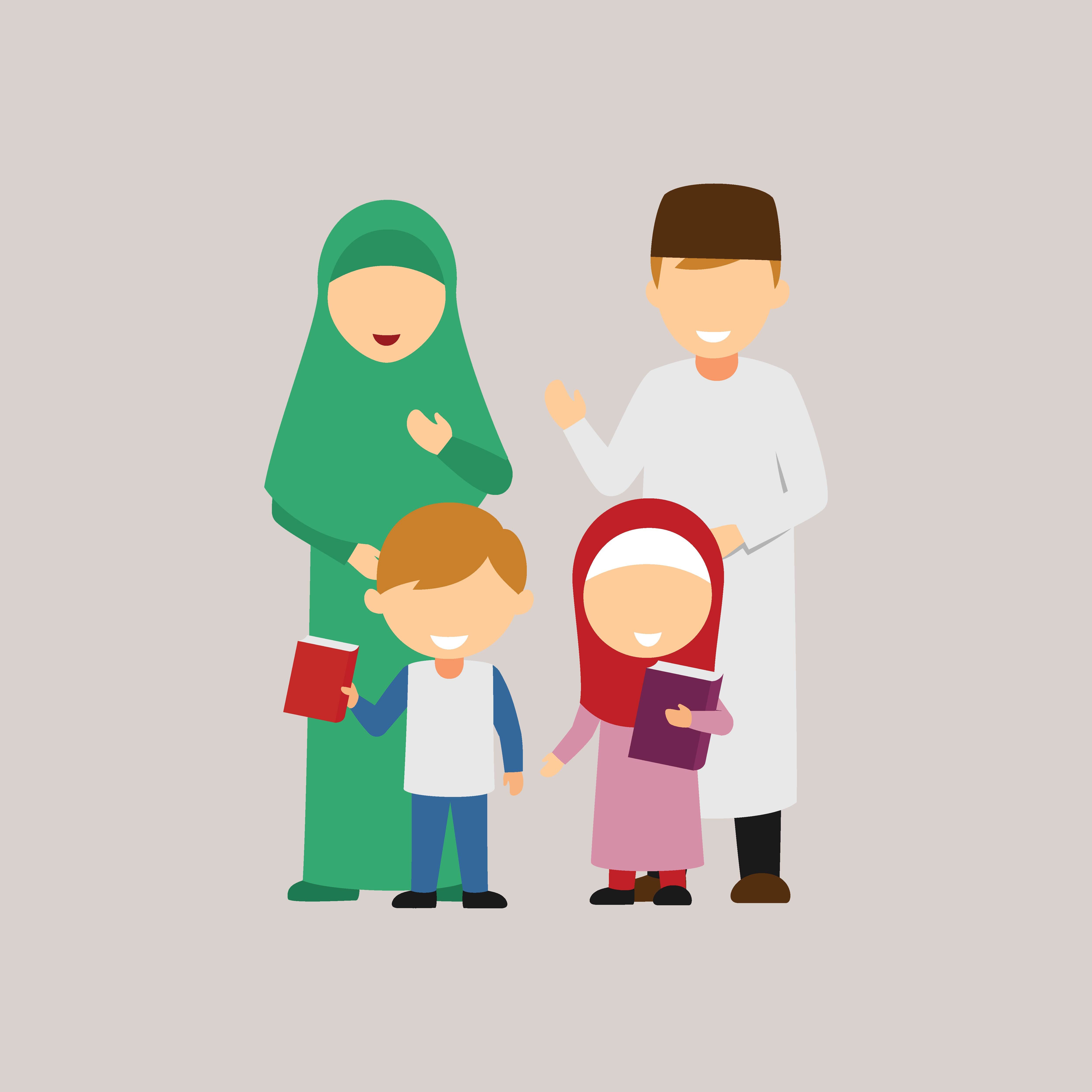 By Umm Muhammad
As a mother of a preteen, who gets easily hooked on cartoon characters and conventional superheroes, I not only wanted, I needed the movie, Bilal: A New Breed of Hero, to work. I desperately wanted the hero in the film to replace his constant chattering about Superman, Dragon Ball Z, and Ninjago. I was looking forward to the lively discussions that this highly anticipated, animated masterpiece would spark. It would be magical. My son, who has been fixated on Captain Underpants and Lego characters in recent weeks, would finally have something more positive to obsess about.

Before you digress to judging my parenting, rather than understand my review, I want to offer some points for clarity:
No, we don't allow TV at home. Whatever my children watch is limited and monitored.
No, my son does not play videogames.
No, my son does not own a smartphone, or any phone for that matter. Neither does he have a tablet nor any type of computer. His computer use is for school assignments only, with parental controls in place.
No, he does not spend days and nights at strangers' houses or unsupervised where he has access to these things. Mostly, he has learned about mainstream cartoon characters at Islamic school.
We consider ourselves a moderately religious Muslim family; we believe in the Oneness of Almighty God, we pray, we fast Ramadan and some extra, we give in charity, and insha'Allah we will go for Hajj when we can afford it. When I say moderate, I mean we try our best, but we don't consider ourselves perfect and acknowledge that there is always room for improvement.
Now, with all this in mind, let's get back to the movie, Bilal: A New Breed of Hero. It filled me with excitement to think about watching it with my family. As soon as I saw the trailer, some time ago, it sparked my interest. I was only slightly skeptical about what I felt may have been the deliberate whitewashing of Bilal ibn Rabah, with his character's soft, flowing cornrows of hair, light complexion, and honey brown eyes, he didn't seem to be what I had envisioned Bilal to be; but admittedly, I don't know how dark or light-skinned he really was. I only assumed because of previous portrayals of Bilal in films I had seen and ahadith that I had read.
I knew that there would be fictional elements in the film. This movie was made for a larger audience and with a more generally acceptable theme of racial equality, a lesson we all need now during these controversial times. However, I did not expect it to be completely disconnected from Islam or the Prophet Muhammad, peace be upon him, as it would be impossible to highlight the historical value and status of Bilal ibn Rabah

without speaking about the very person who helped raise him to that rank.
Before purchasing our tickets, we read other reviews which provided some insight and fair warnings about the absence of the Prophet in the movie, and the benefit of teaching our children about the real history prior to viewing the film. I also knew that the film was rated PG-13, and I honestly thought that it was just due to the battle scenes, which were nothing new to us, after having already learned about and seen countless portrayals of famous battles between the Muslims and their opponents. Regardless of all of this, we were still amped to watch the movie because, whether Bilal stayed true to historical facts or not, it was still about Bilal, an unconventional Muslim hero of color.
After hurrying to buy our popcorn, pretzels, candy and drinks, we rushed to grab our seats, expecting a full house, but luckily, there were only a handful of people in the theater room for the 2pm showing. The kids knew that they may see things in the movie that differed from what they saw in the cartoon, Muhammad: The Last Prophet (Badr International, 2002), the movie, The Message (Akkad, 1976), and others. They were just happy to be at the movie theater and ready to see the famous Bilal from a whole new perspective. After enduring some grueling previews of mostly British family films, with some odd comedy which seemed inappropriate for children, it finally began.
My excitement turned into anxiety with the first scene. Huge, dark, red-eyed horses glared through a black night galloping wildly and viciously towards some unknown target. Their riders, ominous figures, clad in heavy armor seemed to have ill-intentions. It was an opening that I had not expected. I became uneasy and glanced at my children. They seemed fine so far. Then suddenly we got a glimpse at a young Bilal, pretending to be a brave warrior on a wooden horse. He and his sister play happily and their mother steps in when they get into a squabble. "Masha'Allah, just like my kids," I thought, and I shot another glance at them, smiling. But then the shadowy horses took over the screen again, and the bright day became gloomy. Bilal's mother instinctively runs and hides her children and then, we are given the impression, through sounds of her shrieking and the children's looks of horror, that she is violently killed. Bilal struggles and breaks free from his hiding place, only to be snatched by the irate soldiers.
After this disturbing scene, we find ourselves in Makkah, getting a glimpse of the Arabian city in pre-Islamic times. We come to understand that this is a new home to a slightly older Bilal and his sister, where they are now living as slaves. The depiction of Makkah is darker than in other films, with demonic looking characters, and one of the things I found most thought-provoking was that some of the characters use wooden tribal masks, which resemble those used in African religious ceremonies. These masks are often used to represent spirits and demons, and to my knowledge, they were not part of Arabian culture. One character, apparently some type of soothsayer, is shown using one of these costumes with an evil-looking wooden mask and matching sharp nails, surrounded by the people in the marketplace urging them to give their money to the idols. His mysterious nature and eerie voice made me feel uneasy, and both my husband and I were convinced it was a representation of none other than Satan, himself. That was a turn-off.
Nevertheless, we endured, watching as they zoomed in on the Kaabah and its surroundings. Not surprisingly, it was encircled by the familiar idols we have all learned were revered during that time, but one stood out. It was a peculiar sight, for it stood not around or near the Kaabah, but on top of it. It was the most offensive thing that I saw during this whole experience. A statue of a bearded man, of muscular build, with the horns of a ram twisted around the sides of his head, sitting menacingly on top of the Kaabah, overlooking the city. The statue is very similar to what is known as Baphomet, a deity that the Knights Templars, better known as the Crusaders, were accused of worshipping in the 14th Century. It was, to us, a blatant and very deliberate Satanic symbol on what is the holiest place on Earth, the House of Allah. It is an utterly disrespectful image that I would not expect to see from an enemy of Islam, much less in a film produced by Muslims. As distasteful as it was, I continued to watch, hoping for something better to come, so as to outweigh the bad.
The straw that broke the camel's back came when we were introduced to the character of a young Safwan ibn Umayyah, the son of one of the staunchest opponents of the Prophet Muhammad, peace be upon him, and cruel slave master to Bilal ibn Rabah. Although he is a youngster, his appearance is sinister, and his personality is sadistic. His skin is pale and grayish and his eyes, black and full of malice. I found this to be offensive to the legacy of Safwan

, who becomes a Muslim after the conquest of Mecca, and later lives on to wholeheartedly support Islam. Depicting him in his earlier years as a repulsive sociopath as this film does is detrimental to his reputation and character as a defender of the faith and an insult to any Muslim who respects the companions and their contributions to Islam. This is why scholars have warned against depictions of the companions, but unfortunately, we stubbornly continue seeking this type of halal "edutainment."
When the young, gothic-looking Safwan and some of his friends, one of which is also wearing one of the mysterious wooden tribal masks, begin attacking Bilal's sister for no apparent reason, Bilal steps in to help. A fight ensues and news of this reaches Umayyah, the father, who decides to punish both his son and Bilal. His words are severe and abusive to both children, which I also found very distressing and unsuitable. However, it was the physical punishment that finally led me to lean over to my husband and ask him if we could leave. The character of Umayyah throws Bilal to the ground in a manner so vicious and unexpected, that I had to look away.
I had hoped that the violence in the beginning minutes of the film would be the worst of it until they showed the torture of Bilal, something we were more familiar with, but unfortunately, it was only the beginning of the disturbing imagery that we would be subjected to. I find that 3D computer animated characters are so humanlike that our response to them is different than if they were a more traditional cartoon. It was almost as if I was seeing a real adult male brutally beating a young child, without being able to react. I feel like someone who has suffered through physical or verbal abuse or any childhood trauma may be sensitive to some of the content in this film.
When I whispered to my husband, "Should we go?" He immediately said, "Yes," as if he had been hoping I would ask for some time. I looked over at the kids, and they looked pained and confused. This is what I had feared; they saw too much already. It was time to go. I quickly grabbed our belongings and told them to step outside. They followed us out of the theater, and when they asked us why we were leaving, we explained that the movie was too violent and it was not a good depiction of the companions. They didn't complain.
I immediately wanted to warn others on Islamic forums not to make the same mistake I had, but I was met with resistance from families that have sat through the whole film and enjoyed it. As with all things in life, people have their own opinions and reasoning. However, all I can say is walking out of the movie was my own personal, quiet protest. I felt a sense of pride when my family and I stood together, mid-film, and walked away while others sat bewildered. Despite spending our money on tickets and popcorn, despite taking time out of our Saturday and driving all the way to the theater, and despite what anyone says about how great it may be to them, we could not sit through a movie that, just within its first 15-20 minutes, insulted the legacy of the companions and our beloved holy site, thus disrespecting Allah, the Prophet Muhammad, and Islam, itself.
And as the legacy of Bilal ibn Rabah's life teaches us to never back down and to be proud of who we are, thus we celebrate our hero and stand to protect his honor.