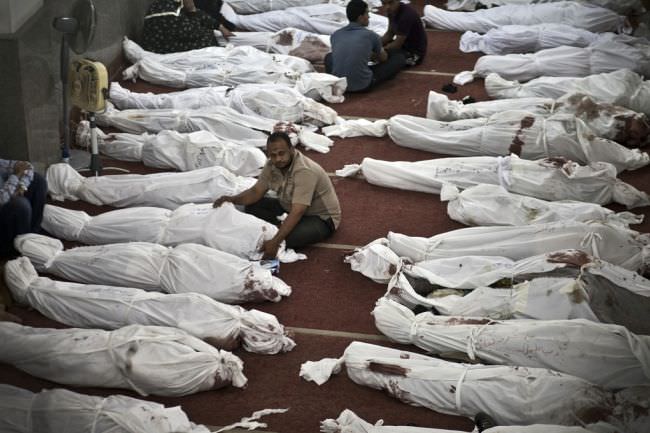 Over the past two and a half years, Egyptians have become fairly desensitized to violence on the streets of their capital. Prior to 2011, virtually any crime beyond petty theft – let alone violent flare ups in public squares or massive processions against the authorities du jour – grabbed the attention of the Egyptian populace; it was simply outside the norm. Today, lawlessness is rampant, a day without a "million man" protest is unusual, and "molotov" and "birdshot" are as ever present in the Egyptian lexicon as "fuul" and "ta3miyya."
Yet, even given this more jaded context, the events of the past few days were utterly shocking.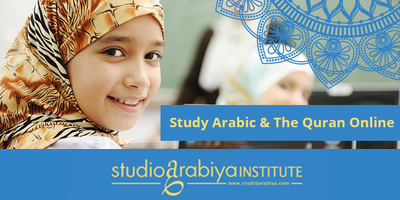 Rightful Indignation
The latest official figures, aggregated from Ministry of Health and newspaper sources, indicate nearly 1,300 people killed from August 14 – August 16 — the vast majority of whom were peaceful protesters in Cairo, Alexandria and other governorates.
1,300 people. Dead.
To put that in context, the death toll throughout the vaunted – and violent – eighteen days of the January 25 uprising didn't pass 850. The numbers are, as one can imagine, historic. As The Atlantic notes, August 14, 2013 was "one of the deadliest single-day instances of police-on-protester violence since Tiananmen Square."
There are, naturally, many who are rightly outraged by the crackdowns on anti-military protesters, particularly with regard to the Raba'a mosque sit-in. Governments around the globe condemned the excessive use of force, a sentiment echoed by human rights organizations and the United Nations.
This – let's just call it what it is – massacre has also triggered a crisis of conscience among at least two high profile figures that have adamantly supported the army's actions since the July 3 coup. On Wednesday, Mohamed ElBaradei resigned as interim vice president, saying that he "cannot bear responsibility for one drop of blood," while word came on Friday that National Salvation Front spokesman, Khaled Dawoud, resigned in response to his organization's failure to condemn the army's violence. Dawoud later clarified that the turning point for him came when he saw the scores of dead bodies at the Al Iman mosque, where victims of the Raba'a crackdown were sent when fires engulfed the makeshift hospitals and morgues.
One wonders, however, what exactly ElBaradei and Dawoud expected when they backed the military overthrow of a democratically elected president.
Blind Jingoism
While there are many individuals, organizations and countries that have taken a principled stand against the security forces' brazen disregard for innocent lives, these condemnations are largely – and sadly – falling on deaf ears in Egypt.
This is especially the case with the junta led government. Far from realizing the devastation their actions have wrought, officials have done away with any pretense of humanity and given security forces the green light to use live ammunition at will. This declaration has, of course, been roundly cheered throughout Egyptian media (which has served as a state mouthpiece since the coup) to the extent that each channel now displays banners (alternatively in English and Arabic) declaring variations of "Egypt Fights Terrorism."
Needless to say, the constant drumbeat of this Orwellian message has permeated deep into Egyptian society. It's likely that most Egyptians fully support the crackdown on the Muslim Brotherhood, their supporters, and anyone else who is against the current military-led regime. In fact, a sizable percentage of the population seems to want security forces to take an even harsher stance against the "terrorists." As disheartening as this circumstance is, the fact that generally respectable academics are whitewashing the military's actions while regional powers outright support the brutal assault on protesters makes it likely that more egregious crimes against humanity are yet to come.
One Foot Over the Brink
A sort of "exceptionalism" has taken hold of Egyptians recently. It's led them to believe that they can, for example, escape the laws of political science when it comes to the dismal repercussions of military coups. This "too big to fail" mentality has also led Egyptians to believe they are immune from the tumult that has engulfed other countries in the region.
Indeed, not long ago, if you mentioned "Egypt" and "civil war" in the same breath, you were assumed an alarmist with a penchant for sensationalism. Today, human rights experts proclaim that Egypt looks "depressingly like Iraq" while one of the premiere bloggers in Cairo compares the Egyptian army's strategy towards the Brotherhood to Bashar Al-Assad's approach to protesters early on in the Syria conflict.
So, to put it bluntly: Egypt is not special.
The sooner that all parties realize that the country doesn't have some magical immunity from catastrophe, the sooner we can perhaps pull back from a descent that could cripple the state and the region for a generation or more.
Until then, expect nothing but sloganeering and higher body counts.
Malaysians Ask China To Free Uyghurs, Close The Camps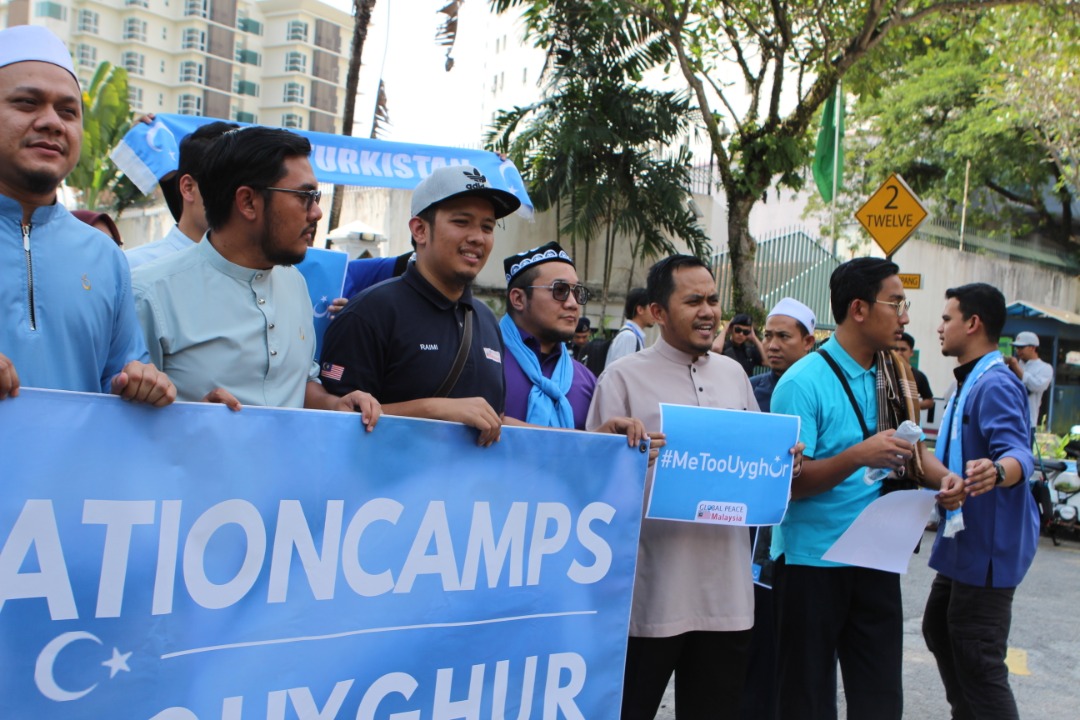 By Gulnaz Uighur
Muslims are standing up for Uyghurs, protests held in Malaysia.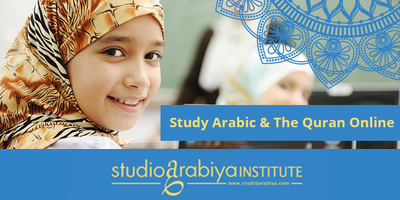 5th of July could be just like another day for people but for Uyghurs, it brings back dark memories of a bloody past. This day, in 2009, thousands of Uyghur students were massacred by Chinese police in Urumqi. These young students were demanding an investigation into the rising number of homicides in a toy factory. These people only wanted justice. They were also upset by the ongoing discrimination in the employment sector. Graduates were denied jobs because of their Uyghur ethnicity. After the protests, China started abducting the Uyghur youth and no one knows where the missing went. Its been 10 years since that horrifying incident and the condition of Muslims have devolved in a genocidal nightmare.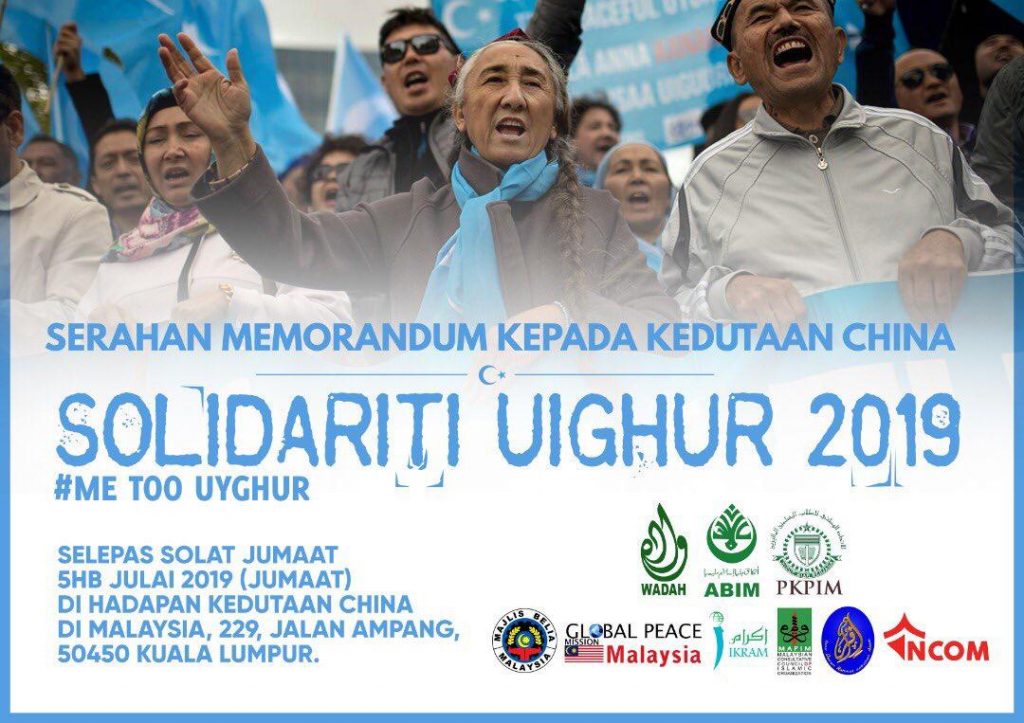 Communist Government in China Has over 2 Million Uyghurs in Concentration Camps
Beijing has now locked over 2 million Uyghurs in concentration camps. People in these places are forced to denounce Islam, forget the teachings of Quran, prohibited from praying, asked to learn Xi Jinping's speech and tortured for not obeying these orders. Sadly, Islam is being treated as a disease in China and most of the Islamic nations are turning a blind eye to it.
So Malaysia came as a breath of fresh air when Muslim NGOs organized an anti-China protest against Uyghur persecution.
On 5th July 2019, a coalition of 34 Malaysian NGOs gathered outside the Chinese Embassy in Kuala Lumpur to protest the persecution of Uyghurs. The organizations prepared a memo of protest to be submitted to Chinese officials. In the memo, they demanded Beijing to 'Respect the human rights of the Uyghur people, in particular, their right to life and freedom of religion and belief.' , 'immediately stop the persecution and extreme repression of the Uyghur people.' and close the camps. They also called upon the International community to increase the voices of protest and disfavour upon the Chinese government and to work together to improve the situation for the Uyghur people through concrete actions.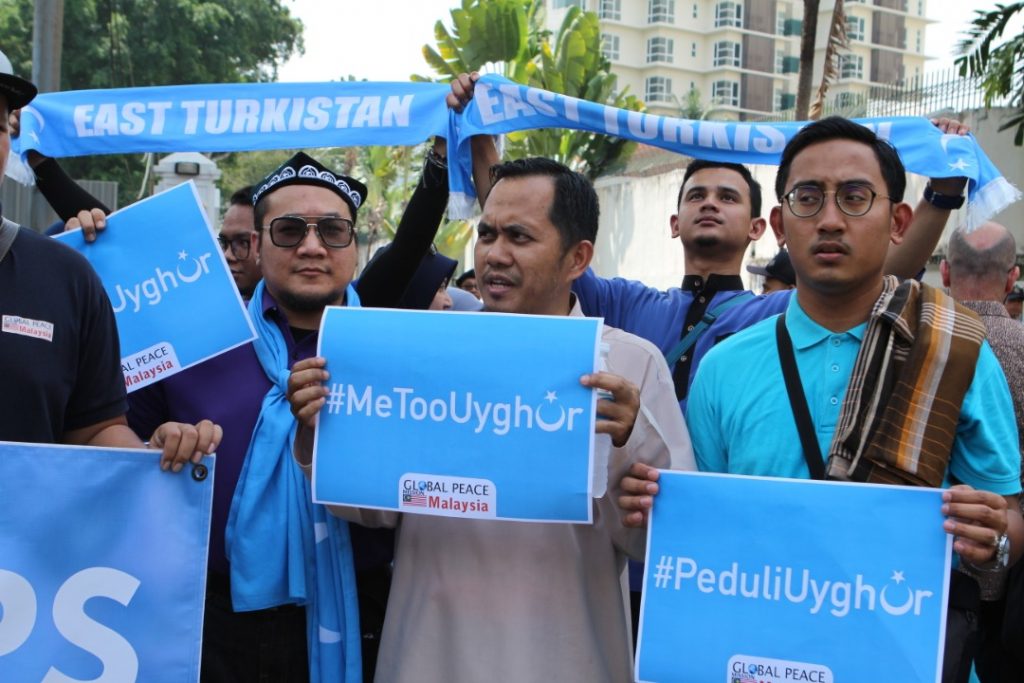 The protesters shouted slogans like 'Me Too Uyghur' and 'Save Uyghur'. In a media interview, president of the Muslim Youth Movement of Malaysia (Abim), Mohamad Raimi Abdul Rahim asked immediate freedom for all those who have been detained in concentration camps.
Malaysians Stand With Uyghurs
Abim secretary Muhammad Faisal Abdul Aziz accused the Chinese government of concealing the plight of the Uyghurs by offering NGOs and government agencies free trips and painting a rosy picture of the camps. Mohd Azmi Abdul Hamid, chairman of the Malaysian Consultative Council Of Islamic Organizations (Mapim), said the atrocities committed against the Uyghurs could not be denied or disguised. The Group of NGOs also included Ikram Association and the Malaysian Youth Council among others.
Though no Chinese official came out to accept the memo, the message was clear that now people won't keep quiet about the Uyghur persecution. There is a dire need for Muslim countries to break their silence on this issue. There is enough evidence to prove that something unholy and inhumane is happening with Uyghurs. If these countries consider China their friend then ask it to stop being a Shaitan. The leaders must realize that their first duty is towards the Ummah and not towards China.
Now is the time to stand for Uyghurs before nothing is left to be saved.
This protest in  Malaysia has proved that people in Muslim countries do support Uyghurs even if their governments are silent and are upset with Beijing's policies. This event proved that governments may fail to fight but people won't.
5 Quick Things Americans Can Do For Uyghurs Today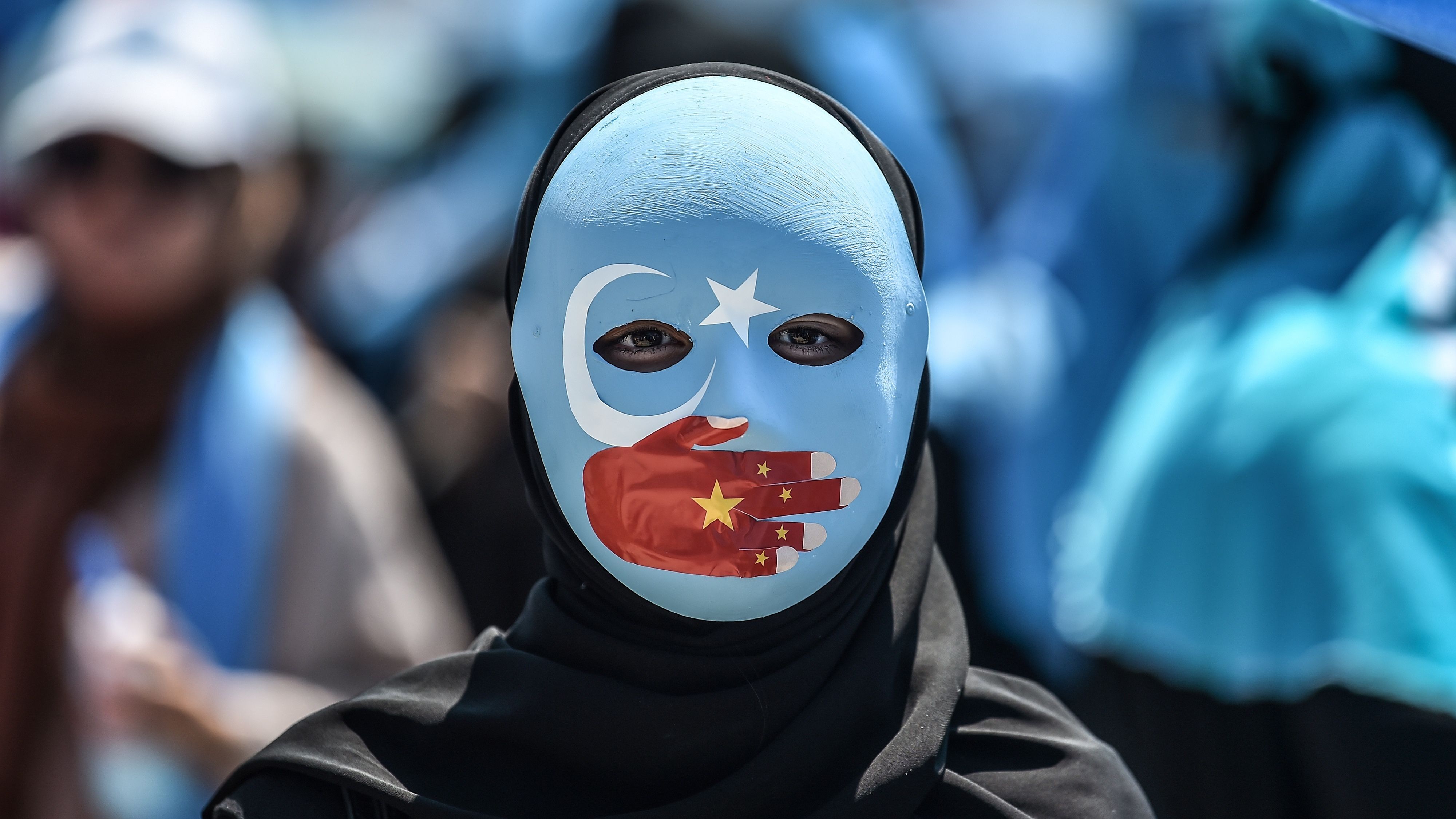 "I may die, but let it be known that my nation will continue their struggle so long the world continues to exist." Kazakh leader Uthman Batur. He said these words as Chinese authorities executed him for resisting the communist occupation. Currently, China has, one million Uyghurs (Uighurs), Kazakhs, and other Muslim minorities held in concentration camps in the Xinjiang Uyghur Autonomous Region (XUAR) (East Turkistan) in northwestern China.
Their struggle surpasses the 10 or so years since we have become aware of it. Just like the Rohingya genocide, we waited till the last minute. We are always late and say, "Never Again." It happens again and again.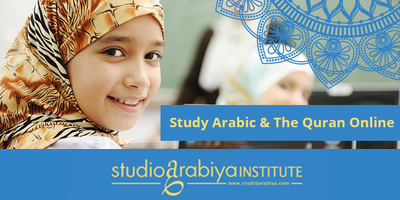 In my lifetime, there have been horrendous genocides that could have been prevented to stopped. As a child, I remember Rwanda in the headlines, then a year later Bosnian genocide. Then we hear these demonic stories after the fact. I remember stories from survivors from Bosnia, and thinking to myself, "How are you here and functioning?"
Let us not be fooled to why this is happening now. It is related to economic advantages. The Chinese government's present signature foreign policy initiative is the "Belt and Road Initiative" (BRI) that seeks to connect the PRC economically to the rest of the Eurasian continent through massive infrastructure projects that will stimulate international trade. The western and south-western components of the BRI require the XUAR to serve as a transportation and commercial hub to trade routes and pipelines that will join China with Central and South Asia, the Middle East, and the entirety of Europe. As a result, the XUAR has become an important strategic region for the Chinese, and the state views its indigenous populations as an obstacle to developing its vision for this future critical center of international commercial networks.1
The expansion of their trade route also ties in Iran hence the sanctions placed, but that's a different report for a different time. China, of course, has defended their actions by claiming its an anti-terrorism plan. Getting reliable information is hard. China has made it a point to make things difficult for reporters. Yanan Wang, a China-based journalist from the Associated Press, has reported extensively on and from Xinjiang.
In a ceremony at Asia Society on Tuesday commemorating AP's 2019 Osborn Elliott Award for Excellence in Journalism on Asia, Wang described the subtle ways government minders worked to thwart her reporting: "(Both of the times we went there we arrived at the airport, we had a welcoming committee from the local authorities. They're always very polite and professional. They say that "you've arrived in Xinjiang and we're here to assist you in your reporting. Tell us what you're working on so we can help you." They offer us drives in their car and plenty of hospitality.
Basically, from the moment we arrive, we're followed by at least one car. There are a bunch of interesting scenarios that we came across. You can see that the local handlers are trying hard to be professional. They are members of the propaganda department, so they're PR professionals. They don't want to make it appear like it's so stifling. At one point, we were taking photos, and someone suddenly appeared on the scene to say he was a "concerned citizen." He said he'd seen us taking photos and that it was an infringement of his privacy rights. He had this long monologue about privacy rights and about how it wasn't right for us to take photos of him without his knowledge. We asked him, "Well, where are you in these photos?" and he'd go through all of them. He said we had to delete all of them. He'd say, "This is my brother," or "This is my place of work, you have to delete it."
They had all of these interesting tactics to work around the idea that they were trying to obstruct our reporting and make it appear that someone who claims to be a concerned citizen.)"2
On top of that, locals that talk to journalist are punished, sometimes go missing.
I decided to do something this time around; I got in touch with an Uyghur community near my residence to see how an individual could help. It started at a Turkic restaurant, and from there, I have been involved in whatever capacity I am able. Through this effort, I got in touch with a Turkic professor in Turkey who has students stranded as they are cut off from contacting family back in Xinjiang. He helps them out financially; my family and friends help with what they can.
As Muslims in the West, there is no doubt we should act. Prophet Muhammad, peace and blessings be upon him, said "Whosoever of you sees an evil, let him change it with his hand; and if he is not able to do so, then [let him change it] with his tongue; and if he is not able to do so, then with his heart, and that is the weakest of faith" (Muslim).
How Can You Help Uyghurs
Here are a few things you can do to help:
1. Ask Congress to pass To pass S.178 & H.R.649 Uyghur Human Rights Policy Act of 2019. Urge your senator and representative to support this cause. It has been introduced. This bill can help the Uyghur community to be treated like Tibetans (another region oppressed by China).
2. Stay informed. The mainstream media is not the place to get accurate information on the situation. Be skeptical of where the data is coming from, stick to reliable sources that are verified. As mentioned above, journalists find it difficult to report.
3. Donate to Uyghur Human Rights Organizations to end concentration camps: UHRP, Uyghur American Association  Donate to Awareness Campaigns: Save Uigur Campaign 
4. Boycott or reduce buying Made in China products
5. Follow these links for updated information: facebook.com/Uyghur-Human-Rights-Project-227634297289994/ and facebook.com/ChinaMuslims
This crisis is an ethnic cleansing for profit. These are dark days as we value profit over people.
1.Statement by Concerned Scholars on mass detentions | MCLC …. https://u.osu.edu/mclc/2018/11/27/statement-by-concerned-scholars-on-mass-detention s/
2.Why It's So Difficult for Journalists To Report From …. https://asiasociety.org/blog/asia/why-its-so-difficult-journalists-report-xinjiang
Why Israel Should Be 'Singled Out' For Its Human Rights Record
Unlike other countries, ordinary citizens are complicit in the perpetual crimes committed against defenseless Palestinians.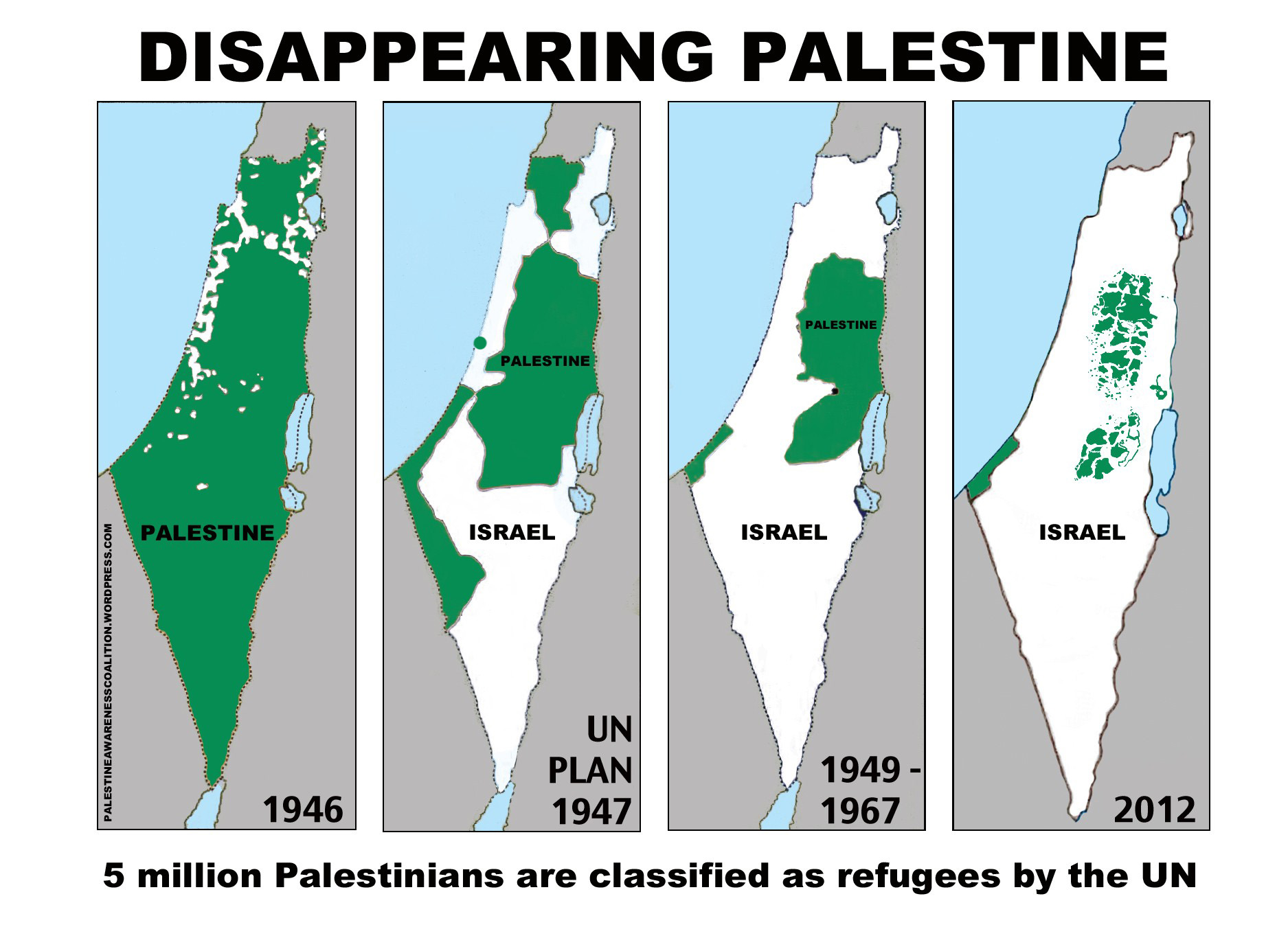 Why is everyone so obsessed with Israel's human rights abuses? From Saudi Arabia, to Syria, to North Korea to Iran. All these nations are involved in flagrant violations of human right, so why all the focus on Israel – 'the only democracy in the Middle East'? Clearly, if you ignore these other violations and only focus on Israel, you must be anti-Semitic. What else could be your motivations for this double standard?
This is one of the most common contentions raised when Israel is criticized for its human rights record. I personally don't believe in entertaining this question – it shouldn't matter why an activist is choosing to focus on one conflict and not others. What matters are the facts being raised; putting into question the motives behind criticizing Israel is a common tactic to detract from the topic at hand. The conversation soon turns into some circular argument about anti-Semitism and the plight of the Palestinian people is lost. More importantly, this charge of having double standards is often disingenuous. For example, Representative Ihan Omar has been repeatedly accused of this recently and her motives have been called 'suspicious' – despite her vocal criticism of other countries, especially Saudi Arabia.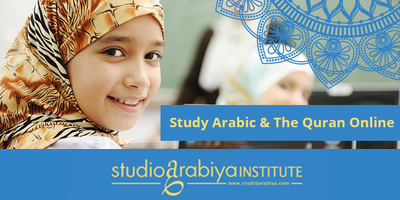 However, this point is so frequently brought up, I think that perhaps its time activists and critics simply own up to it. Yes – Israel should be singled out, for some very good reasons. These reasons relate to there being a number of unique privileges that the country enjoys; these allow it to get away with much of the abuses it commits. Human right activists thus must be extra vocal when comes to Israel as they have to overcome the unparalleled level of support for the country, particularly in the US and Canada. The following points summarize why Israel should in fact be singled out:
1) Ideological support from ordinary citizens
When Iran and North Korea commit human right abuses, we don't have to worry about everyone from journalists to clerics to average students on campuses coming out and defending those countries. When most nations commit atrocities, our journalists and politicians call them out, sanctions are imposed, they are taking them to the International Court of Justice, etc. There are instruments in place to take care of other 'rogue' nations – without the need for intervention from the common man.
Israel, however, is unique in that it has traditionally enjoyed widespread ideological support, primarily from the Jewish community and Evangelical Christians, in the West. This support is a result of the historical circumstances and pseudo-religious ideology that drove the creation of the state in 1948. The successful spread of this nationalistic dogma for the last century means Israel can count on ordinary citizens from Western countries to comes to its defense. This support can come in the form of foreign enlistment to its military, students conducting campus activism, politicians shielding it from criticisms and journalists voluntarily writing in its support and spreading state propaganda.
This ideological and nationalistic attachment to the country is the prime reason why it is so incredibly difficult to have any kind of sane conversation about Israel in the public sphere – criticism is quickly seen as an attack on Jewish identity and interpreted as an 'existential threat' to the nation by its supporters. Any attempts to take Israel to account through standard means are thwarted because of the political backlash feared from the country's supporters in the West.
2) Unconditional political support of a world superpower
The US is Israel's most important and closest ally in the Middle-East. No matter what war crimes Israel commits, it can count on America to have its back. This support means the US will use its veto power to support Israel against actions of the UN Security Council, it will use its diplomatic influence to shield any punitive actions from other nations and it will use its military might to intervene if need be. The backing of the US is one of the main reasons why the Israeli occupation and expansion of the colonial settlement enterprise continues to this day without any repercussions.
While US support might be especially staunch for Israel, this factor is certainly not unique to the country. Any country which has this privilege, e.g. Saudi Arabia, should be under far great scrutiny for its human rights violations than others.
3)  Military aid and complicity of tax-payers
US tax-payers are directly paying for Israel to carry out its occupation of the Palestinian people.
Israel is the largest recipient of US-military aid – it receives an astonishing $3 billion dollars every year. This aid, according to a US congressional report, "has helped transform Israel's armed forces into one of the most technologically sophisticated militaries in the world."
Unlike other countries, ordinary citizens are complicit in the perpetual crimes committed against defenseless Palestinians. Activists and citizens thus have a greater responsibility to speak out against Israel as their government is paying the country to carry out its atrocities. Not only is this aid morally reprehensible, but it is also illegal under United States Leahy Laws.
4) The Israeli lobby
The Israeli lobby is one of the most powerful groups in Washington and is the primary force for ensuring continued US political support for the nation. It consists of an assortment of formal lobby groups (AIPAC, Christians United for Israel), think-thanks (Washington Institute for Near East Policy), political action committee or PACs, not-for-profit organizations (B'nai B'irth, American Jewish Congress, Stand for Israel) and media watchdogs (CAMERA, Honest Reporting). These organizations together exercise an incredible amount of political influence. They ensure that any criticism of Israel is either stifled or there are serious consequences for those who speak up. In 2018 alone, pro-Israel donors spent $22 million on lobbying for the country – far greater than any other nation. Pro-Israel lobbies similarly influence politics in other places such as the UK, Canada, and Europe.
5) One of the longest-running occupation in human history
This point really should be the first one on this list – and it is the only one that should matter. However, because of the unique privileges that Israel enjoys, it is hard to get to the crux of what it is actually doing. Israel, with U.S. support, has militarily occupied the Palestinian territories (West Bank, Gaza and East Jerusalem) since 1967. The belligerent occupation, over 50 years old, is one of the longest, bloodiest and brutal in human history.
Israel continues to steal land and build settler colonies the West Bank – in flagrant violation of international law. It has implemented a system of apartheid in these territories which is reminiscent of the racist regime of South Africa. The Gaza strip has been under an insufferable siege which has made the living conditions deplorable; it has been referred to the world's largest 'open-air prison'. In addition to this institutional oppression, crimes committed against Palestinians include: routinely killing civilian protesters, including teenagers and medics, torture of Palestinians and severe restrictions on the everyday movement of Palestinians.
The brutality, consistency and the duration for which Israel has oppressed Palestinians is alone enough reason for it being 'singled out'. No other nation comes close to its record. However, for the reasons mentioned above, Israel's propaganda machine has effectively painted itself as just another 'liberal democracy' in the eyes of the general public. Any attempt to bring to light these atrocities are met with 'suspicion' about the 'real' motives of the critics. Given the points mentioned here, it should be evident that the level of support for Israeli aggression is uniquely disproportionate – it is thus fitting that criticism of the country is equally vocal and unparalleled as well.