Riyadh as-Saliheen Series | Hadith 33 – Patience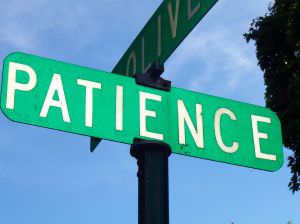 The explanation of this hadith was translated by Abd-Allah
33. `Aishah

reported: I asked the Messenger of Allah

about pestilence and he said, "It is a punishment which Allah sends upon whomsoever He wills, but Allah has made it as a mercy to the believers. Anyone who remains in a town which is plagued with pestilence maintaining patience expecting the reward from Allah, and knowing that nothing will befall him other than what Allah has foreordained for him, he would receive a reward of shaheed."
[Al-Bukhari].
Shaykh Ibn Uthaymeen (may Allah have mercy on him) says in his explanation of this hadith:

Among the ahadith that the author (Al-Nawawi) (may Allah have mercy on him) has included regarding being patient is this hadith of Aisha

that she asked the Prophet

about the plague, so he informed her that the plague is a punishment which Allah, Glorified and Exalted, sends upon whomever He wishes from His servants.
And the plague: It was said, by some scholars, that it is a specific disease. And it was said, by other scholars, that it is general and refers to every disease which comes upon a land and infects its inhabitants and the people die from it.
Either way, whether it is a specific disease or general for every disease like cholera and others, this plague is a punishment which Allah sends. However, it is a mercy for the believer that if a plague comes upon his land but he remains in it patient and expecting (the reward from Allah), knowing that nothing will befall him except what Allah has decreed for him, then Allah

will write for him the equivalent of the reward of a shaheed, and that is why it was reported in the authentic hadith by Abdul-Rahman Ibn Awf (may Allah be pleased with him) that the Prophet

said: "If you hear about it (the plague) in a land then don't go to it, and if it befalls a land in which you are in then don't leave it and run away (from the plague)." [Bukhari]
If the plague befalls a land then we do not go to it, because going to it is throwing one's self into destruction. But if it befalls a land then we do not leave it in an attempt to escape from it (the plague), because no matter how much you try to run away from the Qadar of Allah, that (attempt to) escape will not protect you from Allah at all. Remember the story which Allah told us about those who left their homes, and they were thousands (in numbers), trying to escape from death. Some scholars have said in explanation of this verse: That a plague befell a land so the people left it, so Allah told them 'die' and then He brought them back to life, so as to show them that there is no escape from the decree of Allah except to Allah.
So in the hadith of Aisha

there is proof for the virtue of being patient and expecting (reward from Allah), and that if a human being makes himself patient and remains in the land in which the plague has befallen and then he dies from it, Allah will write for him the equivalent of the reward of a shaheed. And that is from the blessing of Allah, Glorified and Exalted.
Surah Hud Has Made Me Grow Old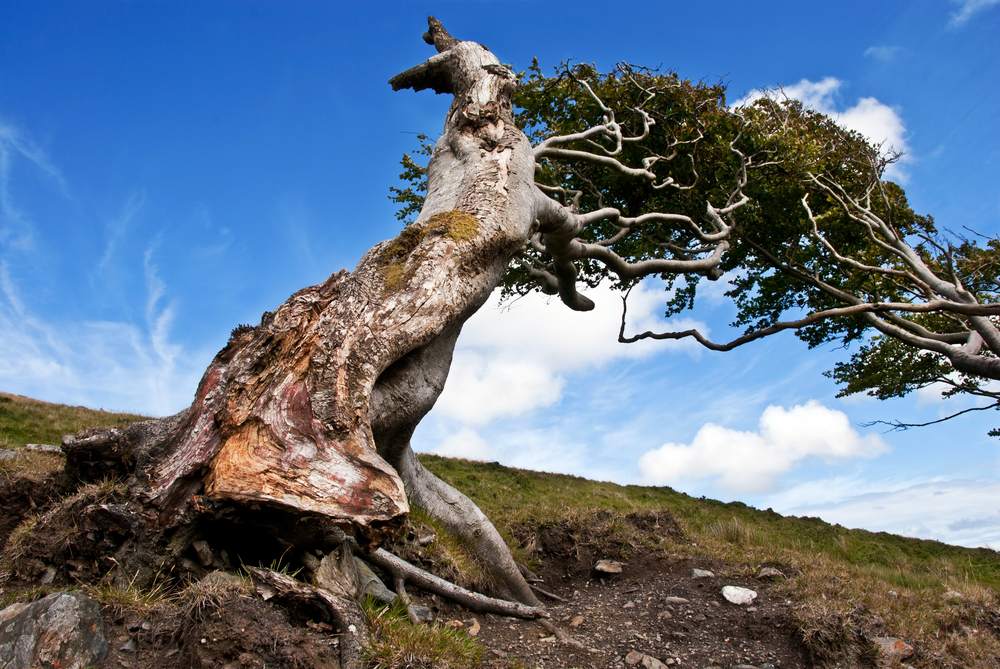 The title of this article comes from a ḥadith.It is a Prophetic narration which amazed me the first time I came across it, and continues to do so every time I reread it. It is in some ways at the essence of an issue I am deeply passionate about; Quranic contemplation. It epitomises for us the way we should be relating to the Qur'an and the nature of our connection to the Speech of Allah

.
It also raises a number of difficult questions we need to ask ourselves. What effect does the Qur'an actually have upon us? Do we really spend enough time with the Qur'an? How do we gain that greater relationship with the Book of Allah

? We read the Quran, study it when we can and memorise portions of it, but how does it impact us? These are questions I often ask myself.
When I analyse my relationship (and what others tell me they too experience) with the Quran and compare it to the connection our Prophet

had with the Quran, I see a wide and deep gulf. There are few narrations which show how deeply the Quran transformed the Prophet

than the one upon which this article is based. It was not just a change or improvement in character and spirituality, but also a physical transformation.

In this ḥadīth, narrated by Abu Juḥayfah, Ibn 'Abbās and others,[1] Abu Bakr

came to the Prophet

one day, and remarked how he looked older. Specifically, the Arabic wording refers to 'shayb' which is when one's hair turns grey and white. This itself is an interesting insight into how closely the Companions paid attention to the minutest detail of the Prophet

. Not only did they notice his actions and memorise his sayings, but they also paid attention to the subtlest of changes. What makes this particular observation more remarkable, is that the Prophet

didn't have more than twenty white hairs in his beard and head by the time of his death.[2] Yet still those extra couple of white hairs did not go unnoticed.
The other interesting point here is how this remark from Abu Bakr

is somewhat commonplace. We often say similar things to members of our family and friends, especially when we haven't seen someone for a length of time. We banter that a friend looks older, their hair has thinned, they've put weight on or lost it. Usually in response, that friend will give us a reason as to why they look older or different. Perhaps, they're stressed at work, they have health issues or maybe their spouse and/or kids have put a strain on them.
However, this was not the response of the Prophet

. Let's be honest, he had plenty of stressful issues going on. He was a husband, father, friend, imam, leader and military general, all rolled into one. He would have to prepare the Friday sermon, lead the prayers, deal with people's issues and disputes. He would then return home and support his family, play with his grandchildren and joke with his daughters. He would visit the elderly and ill, spend time with his friends and feed the poor. He would then deal with the threat of Quraysh and others, train his army and deal with the political issues of his time, and much more besides.
Yet none of the above were used as reasons for his growing old. Instead, the Prophet

replied to Abu Bakr

, "It is Sūrah Hūd and her sisters [i.e. similar chapters] which have me grow old." In another narration, the Prophet

named all the chapters and said, "It is Sūrahs Hūd,[3] Wāqi'ah,[4] Mursalāt,[5] Naba'[6] and Takwīr[7] which have made me grow old."
I am tempted to end this article here. To leave everyone with this narration, simply to ponder over it and all that it entails. However, I do want to add a few points. Firstly, it shows the level of connection the Prophet

had with the Qur'an. When he read chapters like those mentioned above, which focus on issues of punishment of past nations, the Day of Judgement and Hellfire, he would internalise the verses and imagine himself there.
Secondly, our relationship with the Qur'an cannot just be surface. It can't be limited to a single inspiring lecture or some amazing recitation. It requires us to imbed the message of the Qur'an within our hearts and imprint its lessons within our bodies. This in turn, requires hard work, dedication and perseverance.
Thirdly, with each passing generation we seem to become slightly more distanced from the Qur'an. The essential need for our children and youngsters to have a solid connection with the Qur'an in all its different forms is so important and vital for the future of our communities. It is our collective responsibility to attempt this.
Finally, unless our mindset changes, we are at risk of having the Qur'an as a Book we respect, honour and love, but that we do not understand. Its lessons, words and verses will remain a mystery to us, its pearls and gems rarely unearthed and its benefits seldom attained. I want to conclude this article with another ḥadīth to show how the Prophet's

connection with Sūrah Hūd was not a one-off but a developed relationship.
'Ā'ishah narrated that the Prophet

would become perturbed when he would see clouds and strong winds. She remarked how the people would see these as signs of coming rain and would rejoice, but he would look upset. He said, "O 'Ā'ishah, How can I be sure it is not punishment? Nations were punished with fierce winds and others saw punishment but thought they were rain clouds."[8] The nation he refers to as seeing rain clouds were the nation of Hūd

. Thus, the story of Hūd is internalised to the level it changes the behaviour of the Prophet

.
Allah

says, "And when they saw it as a cloud approaching their valleys, they said, 'This is a cloud bringing us rain!' Rather, it is that for which you were impatient; a wind, within it a painful punishment. Destroying everything by command of its Lord. And they became so that nothing was seen except their dwellings."[9]
[1] Collected by al-Tirmidhī and others.
[2] For example, see the narration of Anas in al-Bukhārī.
[3] Chapter 11.
[4] Chapter 56.
[5] Chapter 77.
[6] Chapter 78.
[7] Chapter 81.
[8] Al-Bukhārī.
[9] 46:24-25.
A Case For Protecting the Rights of People With Disability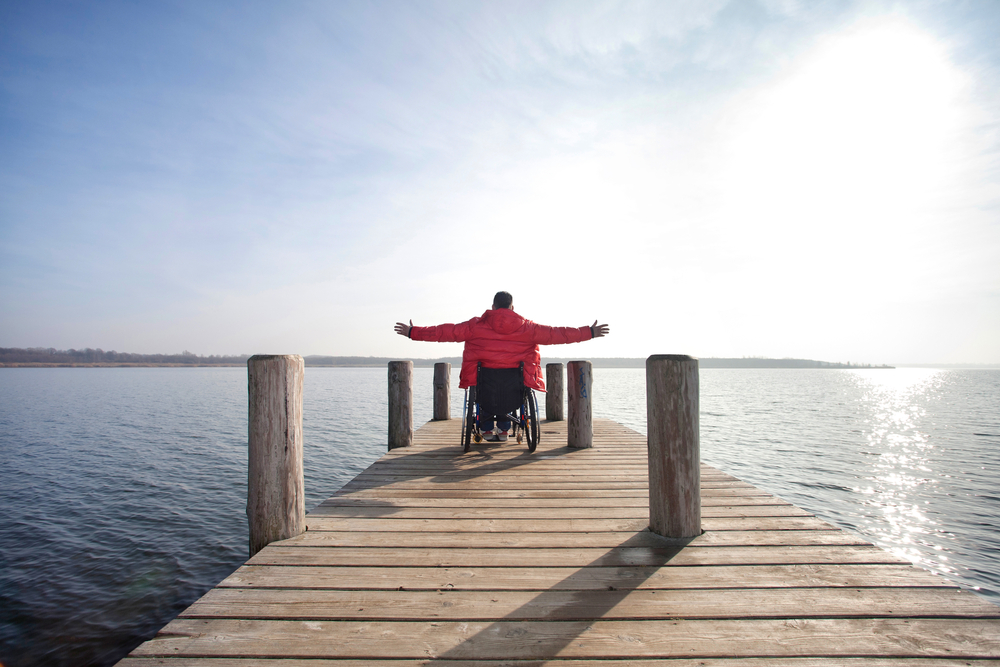 "During my daily commute, I suffer enormously with the transportation problem. For me it is the greatest obstacle in my daily life. It is impossible to take the bus, because they are not wheelchair accessible nor are there reserved seats for people with disability. Regarding Taxis, they do not accept to stop for me, because they either do not have a large trunk to carry my wheelchair, because 90% of taxis are small (Fiat Unos), or they do not want to take the time to do it.
The worst days are the days of winter, when I have a class at 8 am, and I remain in the rain waiting for the bus. The first one comes packed with people, the second and the third too… I usually take the fourth one. I climb with great difficulty, with the help of some kind souls. After all this mess, I make it to class one hour late tired and exhausted. Fifteen minutes of rest is essential, so by the end I only have 45 minutes left to follow the class, that is if I can of course understand (laughter)."
Adil NIDAE – 29 years old – translated from French.


An individual with a disability is a person with reduced mobility due to a reduction in their ability to move. This may be caused by genetic defects, diseases, accidents or age. Disability can also be temporary during the healing phases following an accident or a fall. It goes without saying that, when not dealt with properly, reduced mobility significantly limits the autonomy of such individuals. When looking at the quality of life of people with disabilities, we must consider the effect this reduction in mobility has on their mental and emotional well being.  Many times we focus on the immediate physical situation caused by disability, and do not spend enough time looking at its psychological repercussions and its impact on the daily life of people with disability.
People with disability face multiple challenges which may directly and indirectly impact their health. Some of these challenges are socio-economic. For instance, they have to account for costs that other people do not (wheelchairs, adapted bathrooms, speciale care…etc). They also struggle to find a job that would take them and accommodate their disability. This is very much related to the socio-cultural challenge. Indeed, the costs related to dealing with disability leads many families to perceive their own child as a burden on the family. Some even hide their kids out of shame. This leads to significant emotional scarring. Such children grow up with very low self esteem and feeling unwelcome. Socio-relational challenges have to do with social inclusion. Many however face inaccessible public transportation (buses, trains, taxis…etc), sidewalks, buildings and much more.
When we analyze the quality of life and its relationship with both mental and physical suffering, we start seeing ways to manage the conditions of life and the living environment of people with disabilities. We find ways to adapt the environment in order to help them cope with their disability or illness. We must also help them regain the capacity to enjoy their life and not be held back from living a pleasurable and fulfilling life. Naturally, this depends on each individual's lifestyle and the way the person with reduced mobility may or may not choose to live by.
To fight against the feeling of social discrimination, to fight against personal, professional and social failures, to combat social withdrawal and suffering; we must facilitate the reconstruction of the social bond, wherever it may broken. We must encourage anyone with reduced mobility to resume their role in our communities. We need to support their objectives and meet their expectations and concerns. This is an important component of both the physical and psychological state of people with disability. By catering to their needs, disability starts to disappear, they become more and more independent and reconnect with their communities.
A big part of one's quality of life depends on the ability to move around the city comfortably and without difficulty. Going to work, continuing one's education, going shopping, finding access to healthcare, participating in cultural events as well as recreational activities should all be made accessible to suit their needs and desires by adapting the different settings in which they take place. Therefore, the improvement of the living conditions and the quality of life of people with disability is everyone's responsibility! Governments sure need to step up, but it is also the responsibility of various associations and organizations to make both private and public spaces accessible. This is why there is also a clear need for system and institution to protect the rights of the differently abled. Some countries are doing very well in this regards while many around the world are still lagging behind.
Morocco and the rights of people with disability:
Morocco is one of these countries that are still lagging behind. Even though Morocco is committed to regional and international treaties, to respect and uphold the rights to adequate care and the rights of people with disability; unfortunately very little is seen on the ground.
The situation of disabled people is not at all reassuring. Morocco is far from doing enough as the rights of disabled people are still overlooked. Public transportation is not accessible, nor are sidewalks, buildings…etc. People with disability also face frequent discrimination because of their condition. This deprives them of the simplest rights such as education, employment, and health. They are as Moroccan as any one of us, yet are ignored in public policy, and instead of helping them, the language adopted by society contributes to their stigmatization.
People with disability in Morocco suffer every day with transportation. It is a nightmare they have to face day in and day out. Adil Nidae is one of such people who face this struggle.
There are several cases like Adil's in Morocco, who decided to go out and persevere despite the many hurdles in their way. However, the near majority of people with disability give up and decide to just live at home. This is at times a personal decision, but is quite often imposed by family and loved ones. They stay home to not "disturb" anyone, and avoid the hurtful looks of society.
Loss of mobility in Morocco remains in the shadows, and looked down upon. This is the result of the exclusion of disabled people from society, and lack of services aiming to improve their quality of life.
Is is for these many reason that is why it is our duty to relieve disability and facilitate social inclusion of people with disabilities. This in order to impact their quality of life and improve their psychological and physical health.
What are we doing about this?
Dinavie is a Moroccan social enterprise that is here to solve the transportation problem people with disability face. Everyday, people in wheelchairs, the elderly with mobility problems, blind people and more struggle to get around. By providing them with the opportunity, just like everyone else, to move freely and benefit from a quality care and transportation suited to their needs; we enable them to regain an active social life. We want to provide services to improve the mobility of people with disability. We want to promote their autonomy, their social integration, enable them to access primary care, to work, get educated, partake in cultural events and above all have fun and be happy!
How can you help?
We are raising money to acquire a wheelchair accessible car to provide the above mentioned services. We will use special tools to make it a breeze to transfer them from their bed to a comfortable wheelchair, then onto one of our wheelchair accessible car. We then take them wherever their heart desires or schedule the day out for them.
We have raised $4,539 so far out of our $21,000 goal. Let us stand together to improve the situation of people with disability in Morocco. Every donation count however big or small. Please help us by donating and spreading the word about our campaign. Let us help people with disability. Tomorrow it may be a friend, a family member or even us…
Like this page for updates => Dinavie
Riyad as-Saliheen Series | Hadith 57 – Truthfulness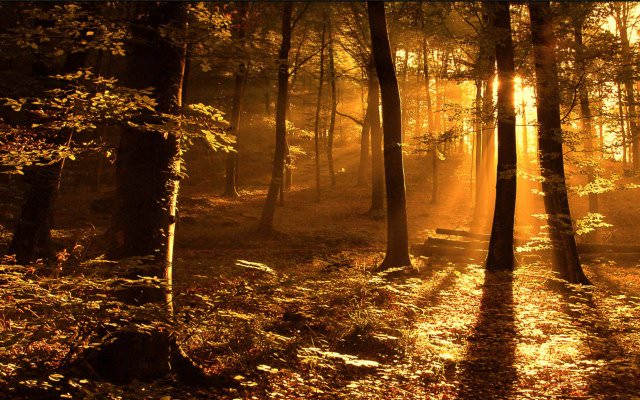 57.  Abu Thabit from Sahl bin Hunaif

said: The Prophet

said: "He who truthfully asks Allāh for martyrdom (Shahadah), Allāh will raise him to the high status of the martyrs, even if he dies on his bed." [Muslim]
Shaykh Ibn Uthaymeen [ra] says in his explanation of Allāh this hadith:
This hadith was mentioned by the author, may Allāh have mercy on him, in the chapter about Truthfulness, and the relevant (part) of it is his

statement: "He who truthfully asks Allāh for Shahadah."  And Shahadah is a high status (which comes) after Siddeeqiyyah (being a siddeeq or speaker of truth), as Allāh

had said:

And whoso obeys Allāh and the Messenger (Muhammad 

), then they will be in the company of those on whom Allāh has bestowed His Grace, of the Prophets, the Siddiqun, the martyrs, and the righteous. And how excellent these companions are! [Surah An-Nisa', 69]
And Shahadah is of many types:
From them: Shahadah (bearing witness) on the laws of Allāh

over the slaves of Allāh, and this is the Shahadah of the scholars which Allāh has said about it:
Allāh bears witness that La ilaha illa Huwa (none has the right to be worshipped but He), and the angels, and those having knowledge (also give this witness); (He is always) maintaining His creation in Justice. La ilah illa Huwa (none has the right to be worshipped but He), the All-Mighty, the All-Wise. [Surah , Aal-'Imran, 18]
And many of the scholars have explained His statement: (And the martyrs) that they are the scholars, and no doubt that the scholars are witnesses (Shuhadaa'), they bear witness that Allāh

has sent His Messenger Muhammad

with the guidance and true religion.  And they (the scholars) bear witness over the Ummah that it delivered the Shari'ah of Allāh, and they bear witness regarding the laws of Allāh: This is Halal, and this is Haram, and this is obligatory, and this is recommended, and this is disliked.  And no one knows this except the people of knowledge, and that is why they were witnesses.
And also from among the Shuhadaa' are:  The one who dies of plague, the one who dies of a stomach disease, the one who dies of a fire, the one who drowns, and their likes.
And from the Shuhadaa': Those who die in the path of Allāh.
And from the Shuhadaa': Those who are killed defending their wealth and selves, as the Prophet

said when a man asked him: "O Prophet of Allāh, what about if a man came to me asking for my money (meaning to take it by force)."  The Prophet

said: "Don't give him your money."  So the man said: "What if he fights me?"  The Prophet said: "Fight him (back)."  The man asked: "What if he kills me?"  The Prophet peace be upon him said: "Then you are a martyr."  The man asked: "What if I kill him?"  The Prophet said: "(Then) he is in the hell-fire." (Because he is a transgressing oppressor).  [Narrated by Muslim]
And the Prophet

said: "Whoever is killed defending himself is a shaheed (martyr), whoever is killed defending his family is a shaheed, whoever is killed defending his property is a shaheed, [and whoever is killed defending his religion is a shaheed]." [Narrated by Abu Dawud, Tirmidhi, and Nisa'i. Classed as Sahih by Sheikh Al-Albani rahimahullah]
And also from among the Shuhadaa' is:  The one who is killed unjustly, such as if a person transgresses upon him and kills him unjustly, then he is a shaheed.
But the highest Shuhadaa' are the ones who are killed in the path of Allāh, as Allāh

said:
Think not of those who are killed in the Way of Allāh as dead. Nay, they are alive, with their Lord, and they have provision. They rejoice in what Allāh has bestowed upon them of His Bounty, rejoicing for the sake of those who have not yet joined them, but are left behind (not yet martyred) that on them no fear shall come, nor shall they grieve. They rejoice in a Grace and a Bounty from Allāh, and that Allāh will not waste the reward of the believers. [Surah , Aal-'Imran, , 169-171]
Those Shuhadaa' (who are) mentioned in this verse are: Those who fought so that the word of Allāh is the highest, and they did not fight for personal gains, and they did not fight for their personal wealth, but rather they fought so that the word of Allāh is the highest, as the Prophet

said when he was asked about the man who fights to be courageous and the one who fights out of zeal and the one who fights so that his status is seen (by others), which one of those is in the path of Allāh?  The Prophet peace be upon him said: "Whoever fights so that the word of Allāh is the highest, then he is (fighting) in the path of Allāh." [Narrated by Bukhari and Muslim]
This scale is a scale of justice, a scale which the Prophet

has placed (for the) person to weigh his deeds in is not vulnerable to corruption.
So whoever fights for this word then he is in the path of Allāh, if you are killed then you are a martyr, and if you gain (something) then you are happy, as Allāh

said:
Say: "Do you wait for us (anything) except one of the two best things (martyrdom or victory); while we await for you either that Allāh will afflict you with a punishment from Himself or at our hands. So wait, we too are waiting with you."  Surah At-Taubah, 52]
Meaning either Allāh will punish you and protect us from your evil, as Allāh

did with the parties which gathered upon Medina wanting to fight the Prophet

, so Allāh sent upon them wind and soldiers and he casted fear in their hearts, (Or by our hands) as what happened in (the battle of) Badr, where Allāh punished the polytheists at the hands of the Messenger

and (the hands of) his companions

, then that is the one who fights so that the word of Allāh is the highest, he is a Shaheed.
So if the person asks his Lord and says: O Allāh, I ask you for martyrdom in your path- and martyrdom is not (achieved) except by fighting so that the word of Allāh is the highest- then if Allāh

knows from that person sincerity in (his) statement and intention, He will grant him the status of martyrs, even if he dies on his own bed.
One thing that is left upon us (to discuss) is the one who fights defending his country: Is he in the path of Allāh or not?
We say: If you were fighting on behalf of your country because it is an Islamic country so you want to protect it because it is an Islamic country then that is in the path of Allāh, because you have fought so that the word of Allāh is the highest.
As for if you fought only because it is your home country then that is not in the path of Allāh, because the criteria which the Prophet

has set does not apply to it- whoever fights so that the word of Allāh is the highest then he is in the path of Allāh, and everything besides that then it is not in the path of Allāh- and that is why we should correct for the person his intention in fighting to defend his country, whereby he intends by it that he fights in defense of this country because it is an Islamic country so he wants to protect the Islam which is in it, and by that he will be- if he is killed- a martyr who gets the reward of martyrs, and if he gains (something) then he will become happy and wins, either he will win the dunyah (world) or he will win the akhirah (hereafter), and this issue has already been discussed earlier.  And Allāh (is the One who) gives Tawfeeq (Guidance).