Bayyinah Dream – So How Was It?
Disclaimer: These are solely my opinions and not those of Bayyinah Institute, their faculty, volunteers, staff, students, associates, or otherwise.
My Journey
Last year I was blessed by Allah to move to Dallas for a year and attend Bayyinah's 10 month Dream program. After graduating from the program in July 2011, I returned to the pure land of New Jersey (pun intended) where I am currently studying at Montclair State University for a Business degree.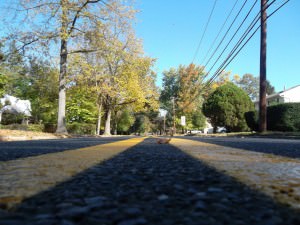 A few years back, I developed a desire to some how understand the meaning of the Qur'an. I developed an intense yearning to leave off everything for some time to go study Arabic abroad (at that time). In the process of looking for a place to study, I came across the Dream program in 2008 and intended to go when it was originally announced. That same year, Bayyinah announced that they wouldn't be starting due to logistical reasons, which lead me to research various institutions to study with in Egypt and other countries. This eventually started to pan out for me. I did my research about the areas, food, living, programs, etc available for an American student wishing to travel abroad, and knew what I wanted to study and how to go about it. I also had a friend who had previously traveled to Egypt and was willing to come study with me.
In early 2010, Bayyinah announced that the program would begin later in the Fall. After consulting my parents who felt more inclined for me to stay in the USA as opposed to traveling overseas, I applied to Dream and was accepted.  One year later,  I feel I made the right decision, alhamdulillah.
Studying in the USA vs. Studying Overseas
Though some may feel strongly about traveling overseas to study, I will present my personal conviction as to why I felt it was more beneficial for me to have studied in Bayyinah over studying overseas:
I had no prior experience in understanding or speaking Arabic. I felt this was a hand-crafted program for me which catered to my needs as a student of the language.
The faculty was diverse. We had linguists, scholars, and all around experienced people to learn from.
My studies were more focused. I had teachers and senior students on my back making sure I was doing my work, studying, and getting ready for weekly exams. Knowing myself and the way I study, I think I would have found myself in a shwarma shop, goofing off, or just not being serious if I went overseas.
The faculty was well versed in teaching the Qur'an in a way which is relevant to us as American Muslims. We went over passages in light of pressing issues such as feminism, Atheism, life of the Prophet Muhammad (peace be upon him) in Makkah vs. Madinah, terrorism, extremism, down to how to conduct a beneficial conference, marriage in light of the Qur'an, and more. I don't think I could have gotten that in Egypt.
Translation and commentary of 10-12 'ajzaa (plural of Juz [which means part]) of the Qur'an. I believe that 100% of the student body of the class of 2011 would agree that this was the best part of the program, hands down. Again, I don't think I could've gotten that overseas.
Seeing friends and family 3-4 times in the year. Without a doubt, I probably couldn't have done that if I went overseas.
I would've had my classes cancelled because of revolutions spawning from fed-up populations who were overthrowing their dictators.
You Get Out What You Put In
The Dream Program is not any different from other learning institutions in this regard. They will provide you the keys to opening a gateway to learning the Qur'an, but will not put the keys into the door and open it for you. You will need to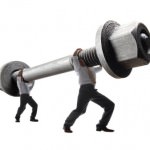 work and exert yourself to open this new pathway of seeking guidance from Allah. Whether in the past or now, a teacher can only motivate a student to learn, but it is up to the student to use that motivation by making the right decisions through studying, memorizing what is given to them, and putting in the extra effort needed. As our teacher Shaykh Abdul Nasir said in the beginning days of the program, "Get off cruise control and hit the pedal to the metal."
Just as universities have students who graduate Cum Laude, as well as those who graduate with barely a 2.5 GPA, those who attend yet don't learn anything, those who go on to graduate school, and those who attend and don't graduate, Dream is the same way. All students aren't equal, so we can not  judge them equally.
Curriculum and Teachers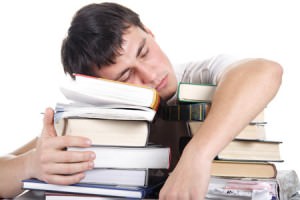 Instead of me typing out the curriculum, the bulk of our studies are based off of this FAQ sheet. Give or take a few items, we fulfilled 75-85% of this curriculum, alhamdulillah. The objectives of each module are listed as well.
The bulk of the program was taught by Ustadh Nouman Ali Khan and Imam Zia Sheikh (May Allah keep them steadfast and safe). Hafidh Wisam Sharieff taught a three-month tajweed/Quran fluency module which ran until December. Ustadha Menahal Begawala conducted a weekly session of root analysis of the Quran which ran throughout the year. Shaykh AbdulNasir Jangda taught us classical texts, Ustadh Nuh Fares was the main instructor for Arabic conversation and literature. We also had a reporter from Al-Jazeera, Ustadh Bashir Ansari, who taught us media Arabic.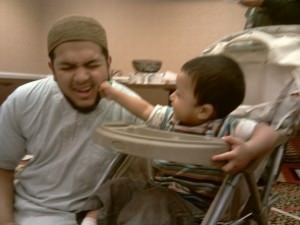 Brothers and Sisters Getting on Each Other's Nerves (In their respective genders—well, eh. Read below!)
We're a big ummah with many different personalities. It was like that for the companions and for us too. It wasn't until the Dream program I truly internalized the meaning of the hadith "A Muslim is the brother of another Muslim" [Reported in Muslim]. If you have a younger/older brother/sister, you know how you guys knock heads sometimes, agree, disagree, fight, yell, make up, go out to eat, etc. Girls do the silent treatment thing when they get mad, etc (I'm not a girl so I can't really comment here). Basically, everyone knows each others' dirty laundry after living together. It's really important that as people who lived together that we don't broadcast each others' faults to the rest of the world. The Prophet (SAW) said, "A servant does not hide the faults of others in this world except that Allah will hide his faults in the Hereafter" [Bukhari].
Family is defined by the fact you know each others' faults, yet persist in loving one another, being friends, and helping each other in becoming better Muslims. Don't EVER get sidetracked from this.
Conclusion
The program did have some hiccups throughout the year, but we all knew this wasn't going to be easy.  This is the only program in the West of its nature. Advice to current students, when hiccups happen, they eventually go away. Buckle down, stop complaining, and do what's asked of you. Look at what YOU can do better.
I wasn't the top student in the class, but I hope I wasn't the worst either.  None the less, there's always room for improvement. I could've invested my time better, spoken more Arabic on campus, and a whole ton of other stuff. But in  all honesty, I can keep putting up bullet points and commenting on them and keep speaking about how you need to be cognizant of going to the masjid for Fajr and 'Isha, studying hard, calling your parents daily, regarding your knowledge as sacred, understanding that respecting your teacher is what will bless your knowledge, etc. But for now, I want to keep it short. Be sincere in your intention to learn Allah's book and he'll take care of you.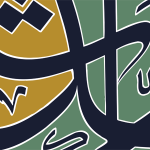 But I Can't Attend the Dream Program
It's okay. No, seriously. You'll be fine. Dream is a means to the goal, not the goal itself. If your intentions are clear to study the Arabic language to learn Allah's book, then know that your intentions will take you where you want to go. I personally know of people in the United States who are fluent in the Arabic language simply by keeping up with a teacher whom they meet once a week, hanging out with others around them who speak classical Arabic, or by attending online classes. Don't wait for Bayyinah Dream to start your Arabic studies.
Arabic Resources
You can also read about a few of my experiences at Bayyinah Dream here. This was a blog which I started with the intention of blogging everyday. But due to time constraints and other priorities, I could only keep up for a few weeks.
I hope this post helped shed some light on the program. Feel free to post a question/comment below. I look forward to hearing from you all.
By the way, if you're part of the graduating class of  Bayyinah Dream 2012, just remember that we (Class of 2011) set a standard really high for you guys…and we're not expecting you to break it :)
Follow me on Twitter.