Bayyinah Dream – So How Was It?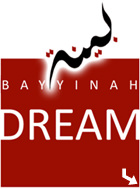 Disclaimer: These are solely my opinions and not those of Bayyinah Institute, their faculty, volunteers, staff, students, associates, or otherwise.
My Journey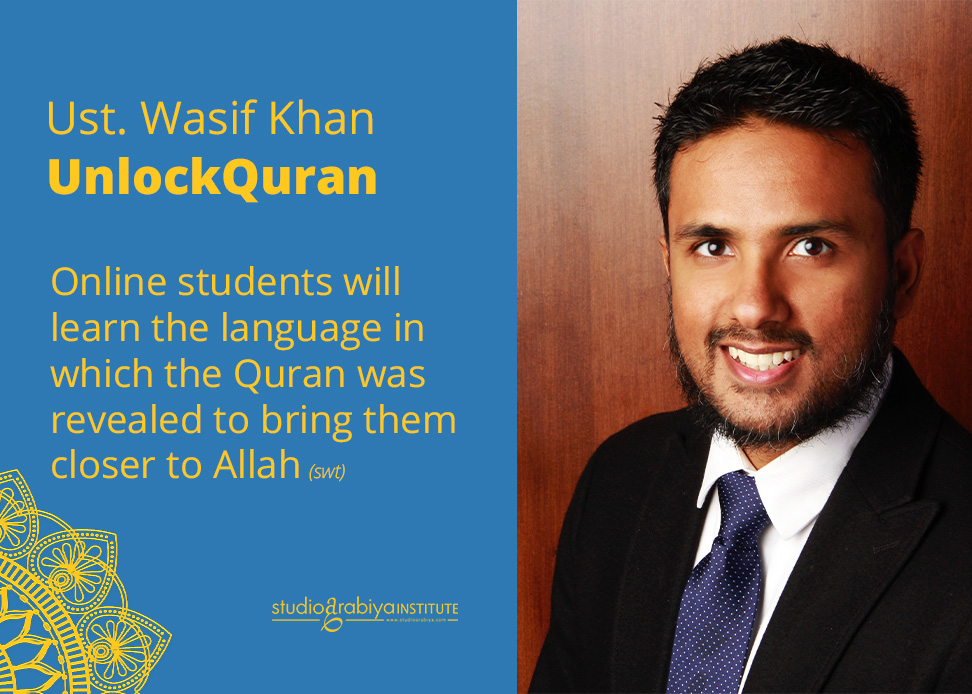 Last year I was blessed by Allah to move to Dallas for a year and attend Bayyinah's 10 month Dream program. After graduating from the program in July 2011, I returned to the pure land of New Jersey (pun intended) where I am currently studying at Montclair State University for a Business degree.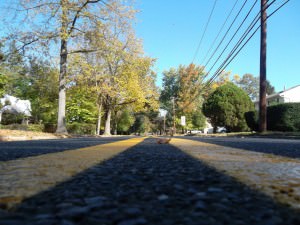 A few years back, I developed a desire to some how understand the meaning of the Qur'an. I developed an intense yearning to leave off everything for some time to go study Arabic abroad (at that time). In the process of looking for a place to study, I came across the Dream program in 2008 and intended to go when it was originally announced. That same year, Bayyinah announced that they wouldn't be starting due to logistical reasons, which lead me to research various institutions to study with in Egypt and other countries. This eventually started to pan out for me. I did my research about the areas, food, living, programs, etc available for an American student wishing to travel abroad, and knew what I wanted to study and how to go about it. I also had a friend who had previously traveled to Egypt and was willing to come study with me.
In early 2010, Bayyinah announced that the program would begin later in the Fall. After consulting my parents who felt more inclined for me to stay in the USA as opposed to traveling overseas, I applied to Dream and was accepted.  One year later,  I feel I made the right decision, alhamdulillah.
Studying in the USA vs. Studying Overseas
Though some may feel strongly about traveling overseas to study, I will present my personal conviction as to why I felt it was more beneficial for me to have studied in Bayyinah over studying overseas:
I had no prior experience in understanding or speaking Arabic. I felt this was a hand-crafted program for me which catered to my needs as a student of the language.
The faculty was diverse. We had linguists, scholars, and all around experienced people to learn from.
My studies were more focused. I had teachers and senior students on my back making sure I was doing my work, studying, and getting ready for weekly exams. Knowing myself and the way I study, I think I would have found myself in a shwarma shop, goofing off, or just not being serious if I went overseas.
The faculty was well versed in teaching the Qur'an in a way which is relevant to us as American Muslims. We went over passages in light of pressing issues such as feminism, Atheism, life of the Prophet Muhammad (peace be upon him) in Makkah vs. Madinah, terrorism, extremism, down to how to conduct a beneficial conference, marriage in light of the Qur'an, and more. I don't think I could have gotten that in Egypt.
Translation and commentary of 10-12 'ajzaa (plural of Juz [which means part]) of the Qur'an. I believe that 100% of the student body of the class of 2011 would agree that this was the best part of the program, hands down. Again, I don't think I could've gotten that overseas.
Seeing friends and family 3-4 times in the year. Without a doubt, I probably couldn't have done that if I went overseas.
I would've had my classes cancelled because of revolutions spawning from fed-up populations who were overthrowing their dictators.
You Get Out What You Put In
The Dream Program is not any different from other learning institutions in this regard. They will provide you the keys to opening a gateway to learning the Qur'an, but will not put the keys into the door and open it for you. You will need to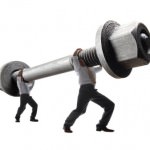 work and exert yourself to open this new pathway of seeking guidance from Allah. Whether in the past or now, a teacher can only motivate a student to learn, but it is up to the student to use that motivation by making the right decisions through studying, memorizing what is given to them, and putting in the extra effort needed. As our teacher Shaykh Abdul Nasir said in the beginning days of the program, "Get off cruise control and hit the pedal to the metal."
Just as universities have students who graduate Cum Laude, as well as those who graduate with barely a 2.5 GPA, those who attend yet don't learn anything, those who go on to graduate school, and those who attend and don't graduate, Dream is the same way. All students aren't equal, so we can not  judge them equally.
Curriculum and Teachers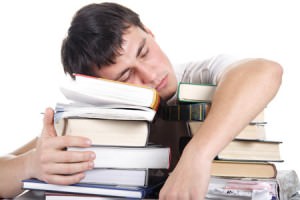 Instead of me typing out the curriculum, the bulk of our studies are based off of this FAQ sheet. Give or take a few items, we fulfilled 75-85% of this curriculum, alhamdulillah. The objectives of each module are listed as well.
The bulk of the program was taught by Ustadh Nouman Ali Khan and Imam Zia Sheikh (May Allah keep them steadfast and safe). Hafidh Wisam Sharieff taught a three-month tajweed/Quran fluency module which ran until December. Ustadha Menahal Begawala conducted a weekly session of root analysis of the Quran which ran throughout the year. Shaykh AbdulNasir Jangda taught us classical texts, Ustadh Nuh Fares was the main instructor for Arabic conversation and literature. We also had a reporter from Al-Jazeera, Ustadh Bashir Ansari, who taught us media Arabic.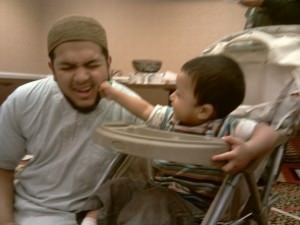 Brothers and Sisters Getting on Each Other's Nerves (In their respective genders—well, eh. Read below!)
We're a big ummah with many different personalities. It was like that for the companions and for us too. It wasn't until the Dream program I truly internalized the meaning of the hadith "A Muslim is the brother of another Muslim" [Reported in Muslim]. If you have a younger/older brother/sister, you know how you guys knock heads sometimes, agree, disagree, fight, yell, make up, go out to eat, etc. Girls do the silent treatment thing when they get mad, etc (I'm not a girl so I can't really comment here). Basically, everyone knows each others' dirty laundry after living together. It's really important that as people who lived together that we don't broadcast each others' faults to the rest of the world. The Prophet (SAW) said, "A servant does not hide the faults of others in this world except that Allah will hide his faults in the Hereafter" [Bukhari].
Family is defined by the fact you know each others' faults, yet persist in loving one another, being friends, and helping each other in becoming better Muslims. Don't EVER get sidetracked from this.
Conclusion
The program did have some hiccups throughout the year, but we all knew this wasn't going to be easy.  This is the only program in the West of its nature. Advice to current students, when hiccups happen, they eventually go away. Buckle down, stop complaining, and do what's asked of you. Look at what YOU can do better.
I wasn't the top student in the class, but I hope I wasn't the worst either.  None the less, there's always room for improvement. I could've invested my time better, spoken more Arabic on campus, and a whole ton of other stuff. But in  all honesty, I can keep putting up bullet points and commenting on them and keep speaking about how you need to be cognizant of going to the masjid for Fajr and 'Isha, studying hard, calling your parents daily, regarding your knowledge as sacred, understanding that respecting your teacher is what will bless your knowledge, etc. But for now, I want to keep it short. Be sincere in your intention to learn Allah's book and he'll take care of you.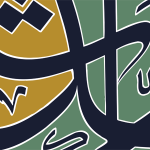 But I Can't Attend the Dream Program
It's okay. No, seriously. You'll be fine. Dream is a means to the goal, not the goal itself. If your intentions are clear to study the Arabic language to learn Allah's book, then know that your intentions will take you where you want to go. I personally know of people in the United States who are fluent in the Arabic language simply by keeping up with a teacher whom they meet once a week, hanging out with others around them who speak classical Arabic, or by attending online classes. Don't wait for Bayyinah Dream to start your Arabic studies.
Arabic Resources
You can also read about a few of my experiences at Bayyinah Dream here. This was a blog which I started with the intention of blogging everyday. But due to time constraints and other priorities, I could only keep up for a few weeks.
I hope this post helped shed some light on the program. Feel free to post a question/comment below. I look forward to hearing from you all.
By the way, if you're part of the graduating class of  Bayyinah Dream 2012, just remember that we (Class of 2011) set a standard really high for you guys…and we're not expecting you to break it :)
Follow me on Twitter.
Jannah Wall Art | MuslimKidsMatter
Assalam Alaykum wa Rahmatullah wa Barakatuh
Jannah Wall Art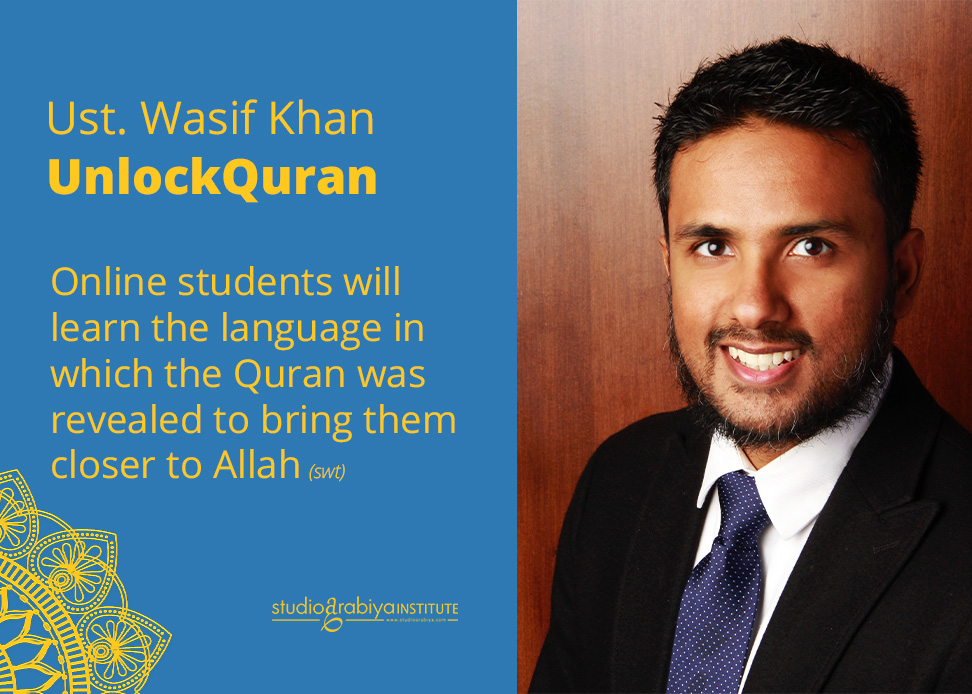 We thought long and hard about what to focus on this Ramadan. We decided it would be motivation! The desire to do pray has to spring from motivation. Being obedient to parents has to spring from motivation. Racing to do any good deed has to spring from motivation. Children love rewards and what better reward and motivator to focus on, than Jannah itself, the best and ultimate reward.
Each day in Ramadan, the challenge is to read a description or two of Jannah, cut out a petal, and write the description in a few words on the petal. Children then need to stick the petals next to each other to make a flower. By the end of Ramadan, the children will have made a beautiful flower containing the descriptions of Jannah to hang up on their walls to remind them why they need to pray, be good to their parents, give charity and accumulate as many good deeds as possible.
Everything has been provided for you including the descriptions of Jannah, the petal template, a sample of what the flower should look like and step by step instructions. You just need to print and execute!
GET YOUR FREE RESOURCE NOW
https://ilmburst.lpages.co/ilm-burst-ramadan-treat

May Allah allow us all to witness Ramadan and make us from those who excel in worship throughout the blessed month.
Wassalam Alaykum
The Ilmburst Family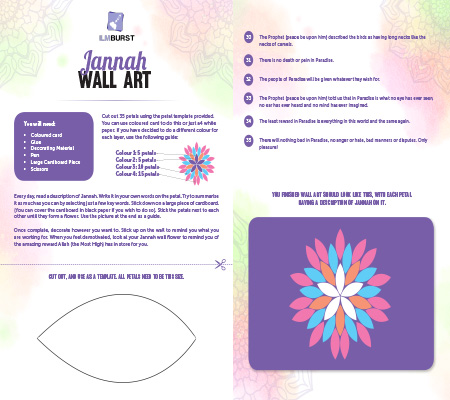 MuslimARC Releases Guide for White Muslims By White Muslims
The author of the MuslimARC Guide writes an introduction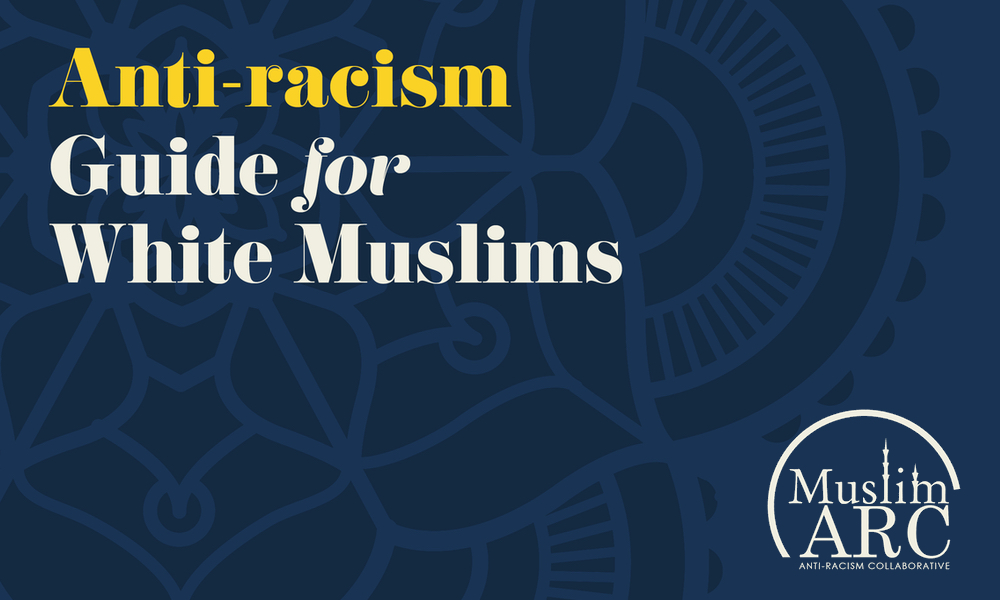 "As people who are both white and Muslim, we straddle two identities -one privileged in society and the other, not. We experience Islamophobia to varying degrees, sometimes more overtly depending on how we physically present, and at the same time we have been socialized as white people in a society where white people hold more social power than People of Color (POC). The focus of the toolkit is to provide resources and information that will help guide us toward good practices and behaviours, and away from harmful ones, as we challenge racism within the Muslim community (ummah) and in society at large." MuslimARC Guide 
As part of our mission to provide education and resources to advance racial justice within the Muslim community, the Muslim Anti-Racism Collaborative (MuslimARC) is producing a series of community-specific guides to be a resource for those who want to engage in anti-racism work within Muslim communities.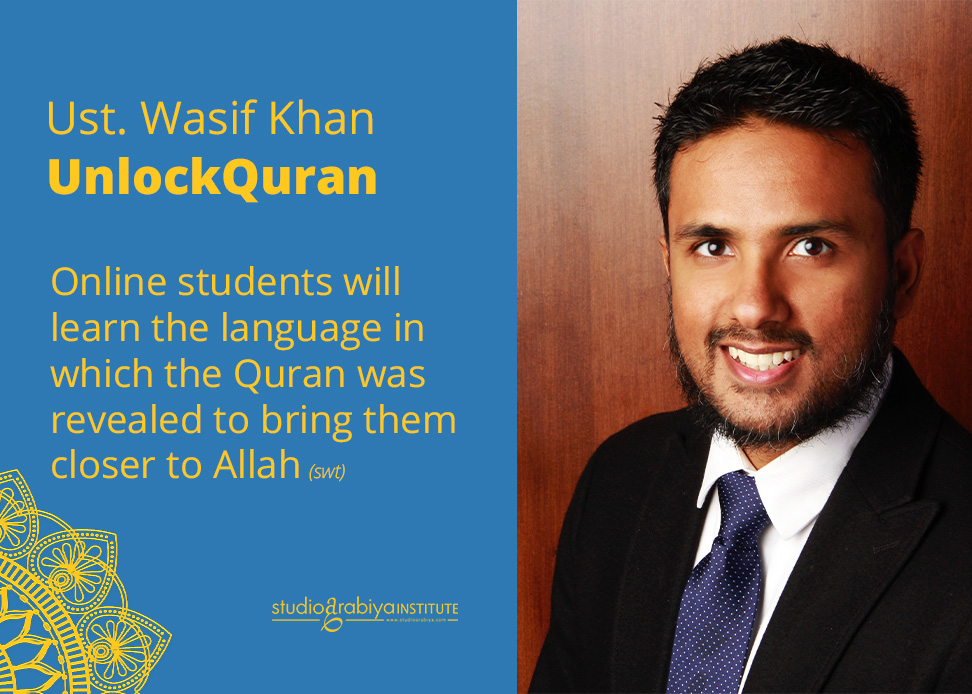 The first in this series, the Anti-Racism Guide for White Muslims, has been written specifically for white Muslims, by white Muslims under the guidance of the anti-racist principles of MuslimARC. While white Muslims know that Islamically we are required to stand for justice, growing up in a society that is so racially unequal has meant that unless we seek to actively educate ourselves, we typically have not been provided the tools to effectively talk about and address racism.
The Anti-Racism Guide for White Muslims is a tool and resource that speaks to specific needs of white Muslims who are navigating the process of deepening their understanding of racism and looking for concrete examples of how, from their specific social location, they can contribute to advancing anti-racism in Muslim communities. The Guide also addresses views and practices that inadvertently maintain the status quo of racial injustice or can actually reproduce harm, which we must tackle in ourselves and in our community in order to effectively contribute to uprooting racism.
The Guide was developed by two white Muslim members of MuslimARC, myself (Bill Chambers) and Lindsay Angelow. The experiences, approaches, recommendations, and resources are based upon our own experiences, those of other white Muslims we have encountered or spoken to, and research and analysis by others who have been cited in the Guide.
As white people, we are not always aware when we say or write something that reflects our often narrow analysis of racism and need to be open to feedback from Muslims of Color. My own personal process of helping to develop this Guide made me aware of the many times I was in discussions with Muslims of Color, especially women, when I had reflect better upon the privilege I experience as a white person and also the white male privilege that comes with it. It is difficult not to feel defensive when you realize you may have said too much and listened too little on a topic that is really not about you.
Talking about racism is a hard topic and we anticipate that for many white Muslims reading the Guide, there may be a feeling of defensiveness and having difficulty learning from the examples given because you feel that the examples don't apply to you. You may feel the need to call to attention the various forms of injustice you feel you have experienced in your life, for example where you felt like an outsider as a convert in Muslim community. Our advice is to recognize that those reactions are related to living in a society where we are very much shielded from having to deeply understand racism and examining our role in it. In the spirit of knowledge seeking, critical thinking, and the call to justice communicated to us in the Qur'an as expectations that Allah has of Muslims, we must push past those reactions and approach the subject matter in the spirit of knowledge, skill-seeking, and growth.
"People, We have created you all from a single man and a single woman, and made you into races and tribes so that you should get to know one another (49:13)." One of our most important purposes is to really "get to know" one another, build just and loving communities together, all the time knowing we all come from the same source and will return together. If this Guide does anything, let it inspire a deeper understanding of our unique identity as white Muslims and how to use it to advance a more just society.
You can find the  #AntiRacismGuide for White Muslims at http://www.muslimarc.org/whitemuslimguide
Further reading:
White Activism Is Crucial In The Wake of Right-Wing Terrorism
Emotional Intelligence: A Tool for Change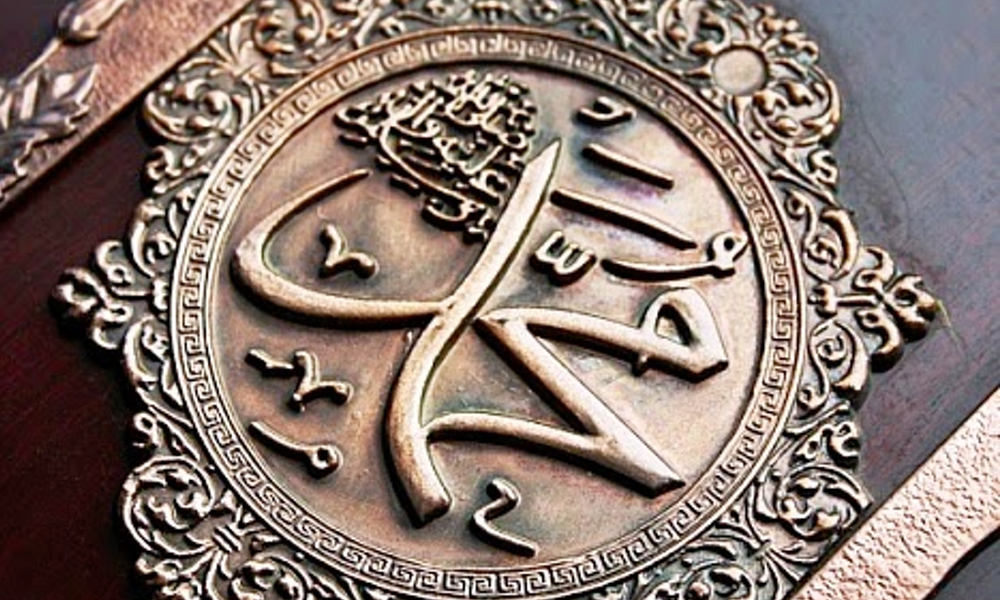 Why do we consider emotional intelligence to be half of the Prophetic intellect? The answer lies in the word "messenger." Messengers of Allah are tasked with the divine responsibility of conveying to humanity the keys to their salvation. They are not only tasked with passing on the message but also with being a living example of that message.
When ʿĀʾishah, the wife of the Prophet ﷺ, was asked to explain the character of the blessed Prophet ﷺ, her reply was, "His character was the Qurʾān.[1]" We are giving emotional intelligence a place of primacy in the construct of Prophetic intelligence because it seems implausible that Allah would send a messenger without providing that messenger with the means necessary to exemplify and transmit the message to others. If the Prophets of Allah did not have the necessary knowledge and skills needed to successfully pass on the message to the next generation, the argument would be incomplete. People could easily excuse themselves of all accountability because the message was never conveyed.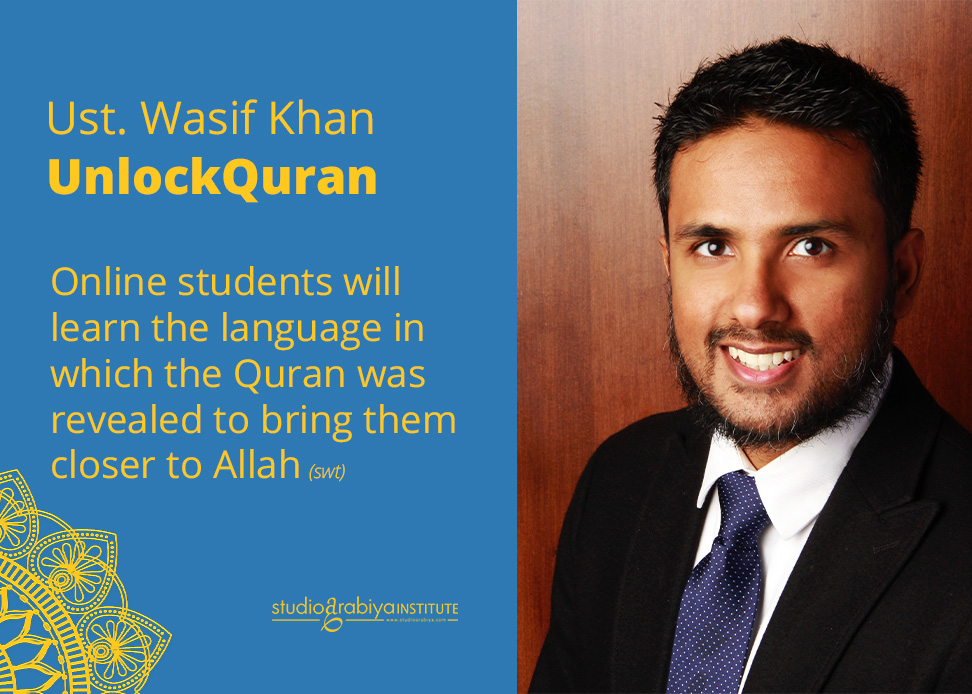 We also see clear examples in the Qur'ān that this knowledge was being perpetually perfected in the character of the Prophet ﷺ. Slight slips in his Emotional Intelligence were rare, but when they did occur, Allah gently addressed the mistake by means of revelation. Allah says in the Qurʾān, "If you (O Muḥammad) were harsh and hardhearted, then the people would flee from you." This verse clearly placed the burden of keeping an audience upon the shoulders of the Prophet ﷺ. What this means is that the Prophet ﷺ had to be aware of what would push people away; he had to know what would create cognitive and emotional barriers to receptivity. When we study the shamāʾil (books about his character), we find that he was beyond exceptional in his ability to make people receptive. He took great care in studying the people around him and deeply understanding them. Only after the Prophet ﷺ had exhausted all the means of removing barriers to receptivity would the responsibility to affirm the message be shifted to those called to it.
Another example of this Prophetic responsibility can be found in the story of Prophet Mūsa when he was commissioned to call Pharaoh and the children of Israel to Allah. When Allah informed him of the task he was chosen for, he immediately attempted to excuse himself because he had a slight speech impediment. He knew that his speech impediment could potentially affect the receptivity of people to the message. He felt that this disqualified him from being a Prophet. He also felt that the act of manslaughter he committed might come between the people and guidance. All of these examples show that Allah's Prophets understood that many factors can affect a person's receptivity to learning something new, especially when the implications of that new information call into question almost every aspect of a person's identity. History tells us that initially, people did not accept the message of the Prophet Muhammad ﷺ; they completely rejected him and accused him of being a liar.
One particular incident shows very clearly that he ﷺ understood how necessary it was for him to remove any cognitive or emotional barriers that existed between him and his community. When the people of his hometown of Makkah had almost completely rejected him, he felt that it was time to turn his attention to a neighboring town. The city of Ṭā'if was a major city and the Prophet ﷺ was hopeful that perhaps they would be receptive to the message. Unfortunately, they completely rejected him and refused to even listen to what he had to say. They chased him out of town, throwing stones at him until his injuries left him completely covered in blood. Barely making it outside the city, the Prophet ﷺ collapsed. Too weak to move, he turned his attention to his Lord and made one of the most powerful supplications made by a Prophet of Allah.
"اللهم إليك أشكو ضعف قوتي، وقلة حيلتي، وهواني على الناس، يا أرحم الراحمين، أنت أنت رب المستضعفين وأنت ربي، إلى من تكلني؟ إلى عدو يتجهمني؟ أو إلى قريب ملكته أمري؟ إن لم يكن بك علي غضب فلا أبالي، غير أن عافيتك أوسع لي، أعوذ بنور وجهك الذي أشرقت له الظلمات، وصلح عليه أمر الدنيا والآخرة، من أن ينزل بي غضبك، أو يحل علي سخطك، لك العتبى حتى ترضى، ولا حول ولا قوة إلا بك"
"Oh Allah, only to You do I complain about my lack of strength, my insufficient strategies, and lowliness in the sight of the people. You are my Lord. To whom do you turn me over? Someone distant from me who will forsake me? Or have you placed my affair in the hands of my enemy? [2]"
The Prophet ﷺ felt that he was the reason why the people were not accepting the message. His concern that "my low status in the eyes of the people," informs us that he understood that people naturally judge the seriousness of a message based on the stature of the message bearer. The people of Ṭā'if were extremely ignorant, so much that they adamantly refused to enter into any dialogue. In reality, this was not due to any shortcoming of the Prophet ﷺ; he demonstrated the best of character and displayed extreme patience in the face of such ignorance. But the beginning of the supplication teaches us what he was focused on: making sure that he was not the reason why someone did not accept the message.
Because his message was not geographically restricted like that of other Prophets, those who inherited the message would have the extra burden of transferring the message to a people with whom they were unfamiliar. The intelligence needed to pass the message of the Prophet Muḥammad ﷺ around the world included an understanding of the cultural differences that occur between people. Without this understanding effective communication and passing on of his message would be impossible.
A sharp Emotional Intelligence is built upon the development of both intra- and interpersonal intelligence. These intelligences are the backbone of EQ and they provide a person with emotional awareness and understanding of his or her own self, an empathic understanding of others, and the ability needed to communicate effectively and cause change. Emotional Intelligence by itself is not sufficient for individual reform or societal reform; instead, it is only one part of the puzzle. The ʿaql or intellect that is referenced repeatedly in the Qurʾān is a more comprehensive tool that not only recognizes how to understand the psychological and emotional aspects of people but recognizes morally upright and sound behavior. After that this intellect, if healthy and mature, forces a person to conform to that standard. Therefore, we understand the ʿaql to be a comprehensive collection of intelligences analogous to Howard Gardner's Multiple Intelligences theory.
Taking into consideration the extreme diversity found within Western Muslim communities, we see how both Moral Intelligence and Emotional Intelligence are needed. Fostering and nurturing healthy communities requires that we understand how people receive our messages. This is the interpersonal intelligence aspect of EQ. Without grounding the moral component of our community, diversity can lead to what some contemporary moral theorists call moral plasticity, a phenomenon where concrete understandings of good and evil, right and wrong, are lost. Moral Education (Moral Education, which will be discussed throughout the book, is the process of building a Morally Intelligent heart) focuses on correcting the message that we are communicating to the world; in other words, Moral Intelligence helps us maintain our ideals and live by them, while Emotional Intelligence ensures that the message is effectively communicated to others.
My father would often tell me, "It's not what you say, son; it's what they hear."
Interpersonal understanding is the core of emotional intelligence. My father would often tell me, "It's not what you say, son; it's what they hear." From the perspective of Emotional Intelligence, this statement is very accurate. The way we interpret words, body language, verbal inflections, and facial expressions is based on many different factors. The subtle power of this book lies in the simple fact that your emotional intelligence is the primary agent of change and thus the most powerful force you have. You must understand how people perceive what you are communicating to them. What is missing from my father's statement is the primacy of Moral Intelligence. Throughout this book, I attempt to show how the Prophet Muḥammad ﷺ demonstrated a level of perfection of both of these intelligences.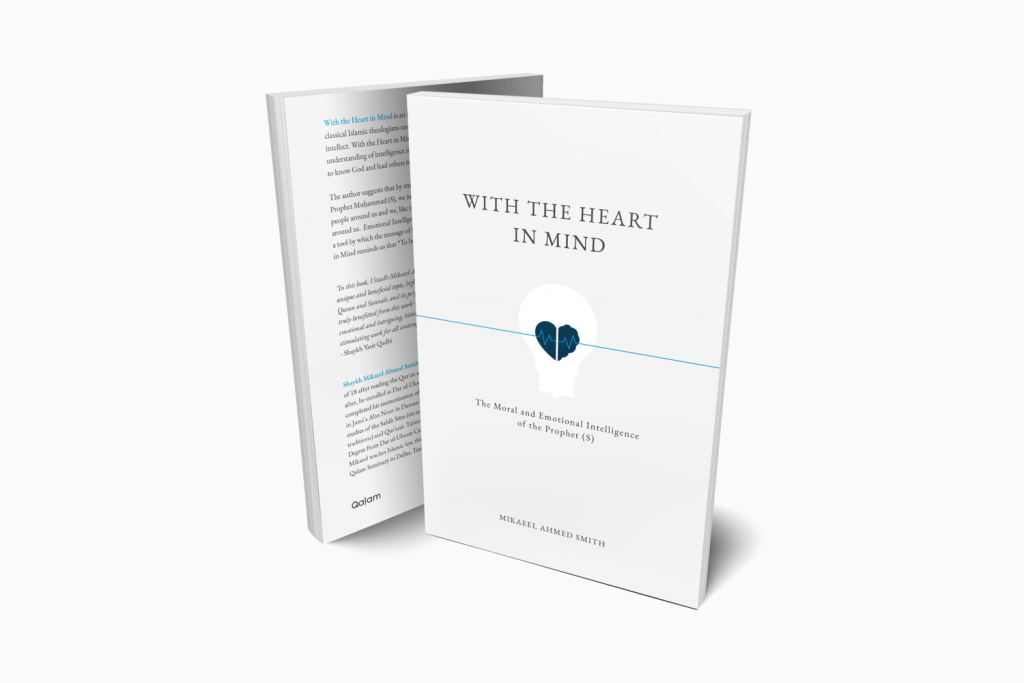 *With the Heart in Mind is available for pre-order at https://www.qalam.foundation/qalambooks/with-the-heart-in-mind
[1]Bayhaqī, Shuʿb al-ʾĪmān, vol. 3, p. 23.
[2] Ibn Kathir, al-Bidāyah wa al-Nihāyah, vol. 3, p. 136.