Reaction to Abdul Jalil's Libya Freedom Speech (ref to Islamic Sharia State) Hypocritical?
Today Libya announced its liberty: Liberty from oppression, liberty from the despot Gaddafi.
Yet, based on the reaction from some quarters to a few lines in NTC chairman and Libya's interim leader Mustafa Abdel Jalil's speech, one could almost feel a tinge of regret. What did Abdul Jalil exactly say so horrible?
"anything contradicting the shari'ah is void, he gave two examples: the law forbidding polygamy, and laws allowing riba (interest)" [approx translation]
Some tweeps were in uproar. Self-declared liberal secularist, Sultan Al Qassemi, a popular and in-the-know tweep from UAE (must-follow) was quick to scoff at Abdul-Jalil:
"The Islamic Republic of Libya" brought to you by NATO.

Shrewd politicking from Mustafa Abdul Jalil to announce to thousands of freedom fighters that their quota of women just quadrupled.
The first line seems to indicate that Sultan was looking for NATO to bring something else. Was NATO there to facilitate freedom or did Sultan expect NATO to facilitate (impose) Western ideals as well? And in his second tweet, Sultan seems to have missed the fact that Abdul Jalil didn't need to announce anything that Allah hadn't already given the fighters 1400 years ago.
The editor of Gulf News (major newspaper in the Middle East), Abdul Hamid, similarly chimed in, "Mustafa Abdul Jalil has just given an evidence to all world that Arab uprising will end up to be Islamic states." By tying the end result of revolution to state of affairs that Abdul Hamid shows obvious distate to, he is really insiniuating that it was better for the uprising not to occur at all. Better Gaddafi, Ben Ali, Mubarak, fill-in-the-blanks than God forbid an nation whose citizens CHOOSE to live under Islam?
Habiba Hamid, seasoned writer and journalist at UAE's the National newspaper, tweeted, "No Muslim actor can claim a monopoly on Islam/Islamic thought. Any that does hijacks it". Yet, she seems to have missed the fact that this is not the first time that Abdul Jalil has said that the new Libya will be based on shariah (yes that would be Islamic law- link below). So, what was so different this time? That he actually gave examples of what shariah might involve? Perhaps we should thank him for making clear what he is saying instead of assuming what he is not.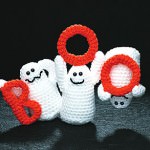 This blog article by Blake Hounshell sums up the sentiment of the do-gooders only when it suits their end-goals. Hounshell, normally an astute and fair-minded writer, falls prey to what I call "shariah-scare". Just like the "ban-the-shariah" movement in the USA is based on hearsay and lack of any fundamental evidence, similarly this "shariah-scare" is based on few facts and much fear. The facts, as we have it, currently include three words: "shariah", "polygamy" and "interest". All of which one way or the other incorporated in most Muslim countries, even in current favorite Arab Muslim nation, Qatar.
Reading Hounshell's blog-post and his composition of revolution timeline, from how Abdul Jalil "sold the revolution" to how undercurrents of Islam were ignored, to how the issue has come roaring back, his intended thesis is quite clear. Libyans threw a fake bait at the West, and the West swallowed it all, bait and rod.
Hounshell then asks "If Libyans want to outlaw interest and bring back polygamy, fine, but let them do so in a democratic and transparent way"
But herein lies the inherent hypocrisy of those raising these alarm-bells, especially not befitting a seasoned writer such as Hounshell. First of all, this is not the first time that Abdul Jalil has talked about laws being based on shariah. But more importantly, in a speech on September 13 this year, Abdul Jalil talked about Libya being a democratic, civil society.
SO, the question for Hounshell and others who now suddenly want Abdul Jalil to wait for Libyans to vote is this: Why didn't you the raise the same alarm-bells and questions when Abdul Jalil wanted to build a democratic society? In other words, why is it okay for Abdul Jalil to promote democracy without asking the people, but it is not okay for him to promote shariah without asking the people? Shouldn't what is good for the goose be good for the gander too?
Real supporters of freedom are content that Libyans have gotten rid of a despot, and will be able to make their own mind. Abdul Jalil, as the current leader of Libyans can feel the pulse of his people and has the full right to express what that pulse might be. Those who are opposed to hearing him talk about Islamic laws should also be opposed of him talking about secularism, democracy or any other form of government or ideology. And if they don't, and they won't, then that smacks of double-standards, not befitting of sincerity to the nation of Libya or for journalists, to their profession.