Insights from the New Gallup Report: Muslim Americans: Faith, Freedom and the Future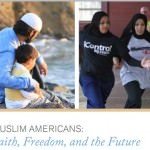 The new Gallup report was released earlier today. MuslimMatters had an embargoed copy to prepare this review coinciding with the release. The full report is available in English & Arabic here: Abu Dhabi Gallup Center
In early 2009, Gallup released its report "Muslim Americans:  A National Portrait." This report, one of the first major attempts to start responding to the pressing need for reliable information about the American Muslim community, emphasized a couple of major points.  The report emphasized the findings that the American Muslim community was the most culturally diverse faith community in the United States.  It also emphasized that American Muslims in general were highly educated compared to other religious groups.  On the other hand, the report also noted that young Muslims in the United States were less likely than young people of other faith groups to report that they were "thriving" and were more likely to report emotions such as anger.
Now, in August of 2011, as we approach the tenth anniversary of the 9/11 attacks, the Gallup Center for Muslim Studies and the Abu Dhabi Gallup Center have released a new report – Muslim Americans: Faith, Freedom and the Future.  (As one can see, Gallup consistently uses the term 'Muslim Americans.'  Others more commonly use the term 'American Muslims.'  Although I prefer the term American Muslims, I will probably switch back and forth in this summary.)  Not only does this new report allow us to take a fresh look at attitudes among American Muslims but it also gives a chance to begin to assess some changes in attitudes between 2008 and 2011.  While 2008, with the election of Barack Obama, was widely seen as an optimistic time for American Muslims, the three years since have seen continuing economic problems in the United States, continuing and even expanding U.S. wars in Muslim majority countries, and the increasingly vocal and visible Islamophobia campaigns in the United States.  These have included the "Ground Zero Mosque" controversy and the "Anti-Shari'ah" campaigns.
In light of these issues, it is perhaps surprising that this report finds that the percentage of American Muslims considered "thriving" has increased more than that of any other group.  The report's authors speculate that possible reasons for this positive change may have to do with American Muslims having a more positive view of the economy than they did three years ago, and with what the report found was continued widespread support among American Muslims for the performance of President Obama, with nearly eight in ten approving of Obama's job performance – by far the highest of any major religious group.
The report examines the political engagement, social engagement, and spiritual engagement of Muslim Americans.  It does not attempt to examine the sticky question of how many Muslims there are in America, which I think is an important one for us to get a handle on as we seriously attempt to plan for the future of Muslims in this country.  It finds that American Muslims, as compared to other faith groups are more likely to have confidence in the honesty of the country's elections, although Muslims still lag far behind other religious communities in terms of voter registration.  It is not clear how much of this has to do with the percentage of Muslims in America who are not citizens of the country.  Muslims also, perhaps unsurprisingly in light of tensions arising out of the "war on terror" report lower levels of confidence in institutions such as the FBI or the U.S. military  than do other faith groups.  In many, though certainly not all, communities in the U.S.,  the military and law enforcement are often highly trusted institutions.  Along those lines, Muslims in America continue to believe at much higher numbers than other faith groups, that the wars in Afghanistan and Iraq were mistakes, and that the negative perceptions of the United States in many Muslim majority countries is due to the actions of the U.S. rather than false information spread by those countries' leaders.
One of the charges that is sometimes made against national Muslim groups such as CAIR or ISNA is that they are extremist groups which do not represent the mainstream of the community.  While most of us who are active in the Muslim community would find the characterization of such groups as extremist to be unfounded, this report does interestingly ask Muslim Americans which national group do they find to represent their interests.  While CAIR followed by ISNA and then MPAC come out as the most representative based on the answers to this question, the reports authors conclude that "no national organization represents a large percentage of American Muslims."  CAIR was named as most representative of their interests by a little more than 10 percent of American Muslims.  ISNA was named by around 5 percent and MPAC by 6 percent of males but only 1 percent of females.  When asked which of a list of national Muslim organizations represented their interests, 55 percent of American Muslim males and 42 percent of females responded that none did.
As further evidence to fight against the idea that Islam itself teaches its followers to embrace violence against innocents, American Muslims, more than any other faith group of Americans, responded that violent attacks by individuals or small groups were never justified (89 percent of American Muslims).  American Muslims were also more likely than any other religious group to say that violent attacks by militaries on civilians were never justified (78 percent).  A majority of American Catholics, Jews, Protestants, and Mormons all said that violent attacks by the military on civilians were "sometimes" justified.
As mentioned above, one of the most alarming findings of the 2009 report was that only 40 percent of American Muslim youth age 18 to 29 could be classified as thriving.  This was significantly lower than the youth of other religious groups and went against the general trend where young people are more likely to be thriving than older members of the same community.  This report finds those phenomenon to have disappeared.  65 percent of American Muslim youth age 18 to 29 are now considered thriving, which is on par with other religious groups, and obviously the enormous positive change from 40 to 65 is much more than any other group experienced during this time period.  To be honest, I find this remarkable change to be a little puzzling, especially in light of widely perceived increases in the visibility of Islamophobia in the media, and this deserves further examination.  The positive numbers are somewhat consistent with other results found in the report which find that in addition to having a generally positive view of President Obama's performance, American Muslims have an optimistic outlook on the economy in general and on their own communities, although they still may report significant economic or community problems.  I also think, as I mentioned when discussing the results of the 2009 report, that we have to consider the diversity of the community and that the Muslim community in America contains large segments which are economically well off and large segments which are economically struggling.  Still, there does seem to be a general optimism among the community which is reflected in these survey results.
Another interesting phenomenon in some of the survey questions is that Jewish Americans in general are less suspicious of American Muslims than are other faith groups.  They are less likely to question the loyalty of American Muslims to this country or to believe that American Muslims are sympathetic to Al-Qaeda.  This should serve to remind the community that despite the ongoing Israel/Palestine conflict and the noisy role that certain Jewish voices play in Islamophobia campaigns, the majority of American Jews are more likely to relate to American Muslims as a fellow religious minority here in the United States, which is deserving of protection from discrimination and bigotry and support when persecuted or attacked.  These numbers back up what has been the experience of so many of us, that while there may be a few Jewish individuals or organizations that seem to be part of the anti-Muslim noise machine, whenever one looks to see who are our greatest allies in resisting these same voices, invariably one will find that they are disproportionately Jewish.
I encourage readers to dig into the detailed results here and start a discussion regarding the issues I have mentioned above and all the others addressed in the report.  The greatest value of these studies is to provide some actual empirical evidence which can move us beyond the realm of mere anecdote or of talking purely based on our own subjective experience about what American Muslims (and other groups) think and believe.  However, no one or two reports are going to conclusively answer any questions.  Often they can serve as much as anything to open up questions about how they should be interpreted or what else we would like to know.  So let the discussion begin.