Update4 | Terrorism in Oslo, Norway – Sources Confirm No Islamist Link | Suspect Admits to Attack
Updated 12:49 EST July 24
The accused has reportedly admitted his involvement in the attack on Utoya Island, where he dressed as a policeman. This attack was preplanned and careful thought out- A person who identified himself as Andrew Berwick also uploaded a video on YouTube calling calls for conservatives to "embrace martyrdom" six hours before the bomb in the center of Oslo went off. Reports suggests that there may have been another gunman involved as eye witnesses report gunshots coming from two different places in the island.
The killer's manifesto "2083: A European Declaration of Independence": a 1,518-page manifesto and handbook
In it, "Berwick" declares himself a "Justiciar Knight Commander," a leading member of a "re-founded" Knights Templar group formed at an April 2002 meeting in London. He claims the founding group has 9 members, whom he does not name, and that three other sympathizers were not able to attend the original meeting.
"Our purpose," the document reads, is to "seize political and military control of Western European countries and implement a cultural conservative political agenda."
Update 630AM EST July 23
-"Jihad in Norway" headliner Geller may have been one of the "media inspirations" for Oslo Terrorist 'Tied to Right Wing Extremism' . See this link on LGF  (Note: Charles Johnson who runs this site was himself a huge Islamophobe, but has since moderated his views). We caught Pamela updating her site as news of involvement of Islamists started dissipating. 
–CNN is "finally" reporting the guy's religion, saying that Norwegian police is calling him a "Christian fundamentalist" Â (if he were a Muslim, that would be the first point).
-Examples of media outlets, one directly and another indirectly, reporting "confirmed" involvement of Islamists.
Rubin at Washington Post goes further. She assumes the "AlQaeda case", then goes into a jibberish about how American shouldn't make defense cuts! DEMAND WaPo retract the article and apologize!
An "expert" on AlJazeera has no doubts about the "Islamist connection". We expected better from AJE!
The Sun newspaper blames al-Qaeda
–Juan Cole: White Christian Fundamentalist Terrorism in Norway
-Electronic Intifada: How a clueless "terrorism expert" set media suspicion on Muslims after Oslo horror
–Richard Silverstein:Â Suspected Oslo killer a fan of Israel: 'Defeating Eurabia;' hated feminism; loved Israel
-Norwegian terror suspect looked to the English Defence League as 'an example'
–MediaMatters:Â Fox Juxtaposes Norwegian Terrorist Attack, NYC Islamic Center
-Tweets:
#Oslo is a textbook case in recency bias. Crazy didn't start with Bin Laden. It has a long history & Muslims play a comparatively tiny role. [TheAlexandrian Youssef Chouhoud]
The #Oslo suspect's one and only tweet: "@AndersBBreivik One person with a belief is equal to the force of 100 000 who have only interests." [TheAlexandrian Youssef Chouhoud]
No mention of "lone-ranger", "mentally unstable" white guy's religion. Like AZ shooter, case of cognitive dissonance? http://t.co/qnExC5j [MuslimMatters Muslim Matters]
Keep an eye on @teymoornabili on @AJEnglish going to revisit "experts" that kept claiming AQ in #Oslo [MuslimMatters Muslim Matters]
Islamophobia breeds terrorism. #OSLO [khan_zubair Zubair Ahmed Khan]
Praying for Norway. Hope this helps put right wing anti-immigrant, anti-Muslim hate rhetoric in proper light. #Oslo [lsarsour Linda Sarsour]
Anders Behring Breivik is a supporter of hate groups SIOE and EDL:http://bit.ly/n2Istr #Islamophobia #Oslo #Islam [loonwatchers LoonWatch]
—————-
Background
Serenity. Neutrality. On any other day, these are the terms that most readily come to mind when one thinks of Scandinavia.
Chaos. Terror. Today, these descriptions are sadly much more apt.
The Facts:
While the story is still developing, this is what we know for sure:

At 3:30pm on Friday afternoon, powerful explosions rocked downtown Oslo, Norway in an area home to several government buildings, including the office of the Norwegian prime minister.
The blasts blew out windows and caused other structural damage although, perhaps owing to the timing of the attacks, casualties were limited with reportedly 7 dead and 15 wounded.
Nearly two hours after the bombings, a separate shooting incident occurred at a youth camp for the governing Labor Party when an individual dressed as a police officer opened fire on a crowd of mostly 15 and 16 year old campers, reportedly killing ten people.
Norwegian authorities subsequently arrested a suspect – a native Norwegian – and withheld any information on him.
Sources now confirm that this 32-year old Norwegian man "does not appear to be linked to Islamist terrorism."
Affirming all those who cautioned against prejudgement, the official went on to say:
"[T]he attacks probably have more in common with the 1995 attack on a U.S. federal building in Olkahoma City than the Sept. 11, 2001 attacks."
The Background:
Some may think that Norway is the prototypical neutral Scandinavian enclave. The reality is a bit different, however:
Norway is a member of NATO and as such is bound by NATO's collective defense pact.
As a result of their membership in NATO, Norway has had a sustained military presence in Afghanistan – albeit with more of a token role.
Norwegian fighter jets are also participating in operations over Libya that have been ongoing for four months.
In addition to these military engagements, Norway has also garnered extremist ire by republishing the infamous cartoons of the Prophet Muhammed (PBUH) in 2010.
The Speculation:
As one would expect, most initial theories regarding the "who" and "why" of these incidents center around Muslim extremists:
Several jihadist groups claimed responsibility for today's events, but none of the confessions were ever regarded as credible.
One year ago, Norway was the target of a foiled Al-Qaeda plot likely motivated by the points mentioned above.
Yet, given the time lapse between the bombings and the shooting, police, to their great credit, never ruled out that this was the work of a lone individual.
***
From the prime minister to the police commissioner, Norwegian officials never capitulated to all the talking heads assuring them that this was the work of Islamists. Truly, they deserve to be commended for standing up in the face of xenophobic pressure.
Much remains unanswered, however, and on the whole there are few elements to this story that are either neat or tidy.
Stay tuned to MuslimMatters for continuing coverage of this story.
Posted by Hena Zuberi
We are following and sharing tweets about this incident and the irresponsible coverage that forces all Muslims to live guilty until proven innocent. We demand better journalism by all mainstream news media. Real lives are affected by these events, the victims first and foremost and others as well, as there were immediate reports of Muslims being targeted in Norway after initial coverage. Groups like Helpers of the Global Jihad who claim responsibility and later withdraw their claim do nothing but fan the flames of anti-Muslim rhetoric. Any keyboard jihadist on an obscure website can claim responsibility for an attack but repercussions are far-reaching.
macleanbrendan Brendan Maclean Of course The Sun hasn't stopped itself from jumping to any conclusions with it's headline: NORWAY'S 9/11 http://twitpic.com/5u6n2l #oslo
MuslimCouncil MCBby MuslimMatters Irrespective of who was responsible, tonight our thoughts are with the families and friends of those killed and injured in senseless attack.
@milanaknez Milana Knezevic Reports of muslims of all ages being harassed in oslo already (via @hwangberg ). Lets not let this happen! We are all Norwegians! #oslo
@HistoryNeedsYou Sir James Pennyman Police believe that the culprit was behind both attacks. They believe it's a local political attack not international terrorism… #Utoya
MuslimMatters Muslim Matters Off media narrative: All non-Muslim terrorists mentally unstable #Oslo All Muslim terrorists brilliant intellectuals w/firm footing in Islam
MuslimMatters Muslim Matters Is OK-city-bombing-blame-Muslims routine repeating w #Oslo? MSM routine w/ impunity everytime? No consequence for irresponsible reporting?
HenaZuberi Hena Zuberi Lone ranger/mentally unstable-excuses for all Non Muslim extremists "get loony card" "go free" #Oslo
dreadpiratemick Mick To everyone who assumed the Oslo bomber was an Arab, how does it feel being a racist?
RuwaydaMustafah Ruwayda Mustafah AP just repeated what you said 3 hours ago about Norway being more like Oklahoma City. @alphaleah #Oslo #BetterJournalism
JMRooker JM Rooker So, the Oslo bombing was a Christian terrorist attack? I assume we've already demanded all Christians everywhere denounce it?
My childhood friend who lives in Oslo, Gro, had this to state on her Facebook status:
Gro Villumstad Velle

I'm really proud of the police, ambulances and other emergency services in Oslo today. Despite some initial claims of "chaos" from journalists, it's becoming increasingly clear that everything has been efficient, well organized and as calm as can be expected. No one on the official side is speculating, just calmly stating facts and how people should act. Fantastic work guys

Gro Villumstad Velle

They say he is part of one of the neo-nazi groups in Norway. The camp he attached is the youth camp of the biggest political party in Norway Labor Party (Arbeiderpartiet). The prime minister was supposed to speak there tomorrow. Former prime minister Gro Harlem Bruntland was at the island today
Another friend, who I knew from the International Student's Association  from University of New Orleans was a few miles away from the attack stated this about the attack (in Norwegian) which I had translated by Gro.
I was in the restroom at Oslo S (the central train station) when the bomb went off and the building was shaking…. got on the first tram out of the city… Didn't know what had happened then, but felt I didn't have anything more to do downtown! (And I got that confirmed later on!)
This was the alleged perpetrator's one and only tweet from his supposed Twitter account which was recently setup.
@AndersBBreivik One person with a belief is equal to the force of 100 000 who have only interests. #Oslo.
This tweet says it all:
justimage
matthew cassel
retweeted by MuslimMatters
Troubling to think about how many times words related to Islam were used tonight in a horrific story that had nothing to do with it.
Continued speculation on the Washington Post: By Jason Ukman, Peter Finn and Greg Miller |Â posted at 02:48 PM ET, 07/22/2011 but tweeted out again by the Washington Post -20 minutes ago 8:32 EST.
In the immediate aftermath of the attack in Oslo, speculation about the party that might be responsible has centered on Ansar al-Islam, a Kurdish militant group that has been tied by U.S. officials to al-Qaeda and that carried out attacks on American troops and civilians in Iraq at the height of the war there.

Norway\'s contingent in Afghanistan, or even its "cartoon crisis" of 2006, could make the country a target for any number of terrorist groups, as the Atlantic has noted.

The U.S. ambassador to Norway, Barry White, said in a telephone interview Friday afternoon that investigators were still assembling information about the attacks and had not reached any conclusions on who was responsible.

"They\'re still looking at it," White said. "Often times the early answers are the wrong ones."

[Note from editors: In subsequent news reports, officials said the attacker was a Norwegian man.]
Talkingheads: And the so-called experts aren't helping:
"Norway has had problems with indigenous jihadis and its foreign policy has been closely linked with the United States so there are at least two possible dimensions here," said Bruce Hoffman, a terrorism expert at Georgetown University. "The fact that there were able to get a car bomb that close to government buildings would suggest some sophistication."
We now know that Norwegian police has arrested an 'ethnic' Norwegian man, Anders Behring Breivik. Norway largest newspaper, VG,  published his name and picture.

Police say Oslo blast, youth camp shooting rampage were domestic terror; 16 dead, 1 arrested
A police official said the 32-year-old ethnic Norwegian suspect arrested at the camp on Utoya island appears to have acted alone in both attacks, and that "it seems like that this is not linked to any international terrorist organizations at all." The official spoke on condition of anonymity because that information had not been officially released by Norway\'s police. "It seems it\'s not Islamic-terror related," the official said. "This seems like a madman\'s work."
So even in the exoneration of Muslims, what is being said? That all other human being regardless of color, race, ethnicity, religion who carry acts of horrific mass murder and destruction are madman, lunatics, not fit for trial but all those who claim to follow Islam and commit gross acts of violence are sane and methodical in their thought.
Muslimmatters will continue to provide updates as the story keeps unfolding.
**********************
Facts Update: Eighty young teenagers were indiscriminately fired at by a tall, blonde man dressed in a policeman's uniform. People said that after the gunman started shooting, campers jumped into the water to try to escape the hail of bullets. Read rest here.
My Heart Shook In New Zealand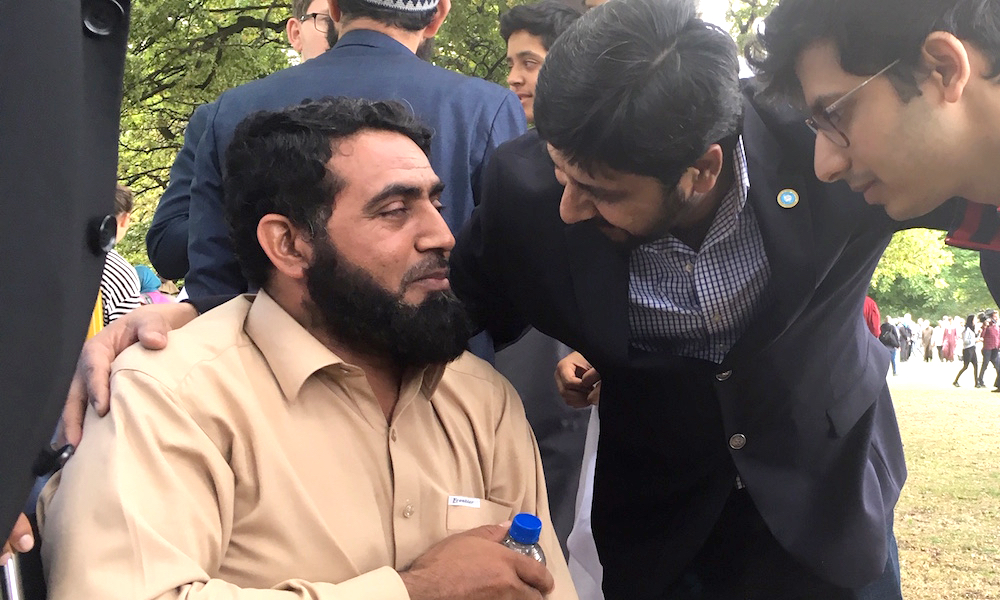 One would imagine that a person would be dead-tired and ready to crash in his bed after a grueling, 36-hour journey from Christchurch, New Zealand to Washington, DC. And I will admit, that was the way I felt. Yet somehow, all my somnolence vanished as soon as my head rested on my pillow and I closed my eyes to rest. A wave of recollections fell over me: memories of the survivors, the emotions they expressed, and their feelings of an uncertain future as they planned their lives after the loss of their family members. These feelings instantly took away all the desire to get rest and sleep. I sit upright now and begin writing this reflection of a once in a lifetime experience- a voyage of grief and hope to Aotearoa- land of the white cloud as the indigenous people call New Zealand.
With lost baggage, long flights and too many connections, at times it seemed unlikely that my eldest son Moaz and I would make it to Jumm'ah and Janazah prayers in Christchurch, New Zealand. But Allah

accepted our prayers so that we could fulfill the guidelines set by our beloved, the Prophet Muhammad

. We were able to fulfill one of the rights of a Muslim over the others; that when he is sick visit him, and when she dies, offer her funeral and be part of her burial.
Hagley Cricket Ground was supposed to have a cricket test match between Bangladesh and New Zealand that Friday. Commentators reckon that it would have been the final day of that test match. But the 22nd of March 2019, brought a much bigger crowd to this world-famous cricket ground than what anyone would have seen on the final day of that test match.
Officials and security directed us towards the VIP area as they wanted to pay respect to the guests who traveled all the way from the USA, Canada, and Australia. The environment of love, solidarity, and respect, coupled with the hijab-clad women standing in solidarity with Muslims in that enormous crowd, created an impact which cannot be articulated by mere words. Every single uniformed female officer was carrying their firearm while donning a hijab; creating a welcoming gesture in a rather somber and gloomy atmosphere.
I do not have the words to thank the leadership of Charity Australia and the Islamic Forum of Australian Muslims (IFAM) for providing us with logistics, facilitating meeting the families of the "shuhudaa" (martyrs) and arranging to visit those injured in the tragedy. ICNA, Helping Hand, and Charity Australia banners highlighting the slogans of "American Muslims stand in solidarity with Victims of Christchurch New Zealand" were the center of attention for thousands of local New Zealanders gathered in solidarity that day. Their hugs, sincere prayers and tearful eyes were the greatest gift that I want to share with everyone reading these reflections.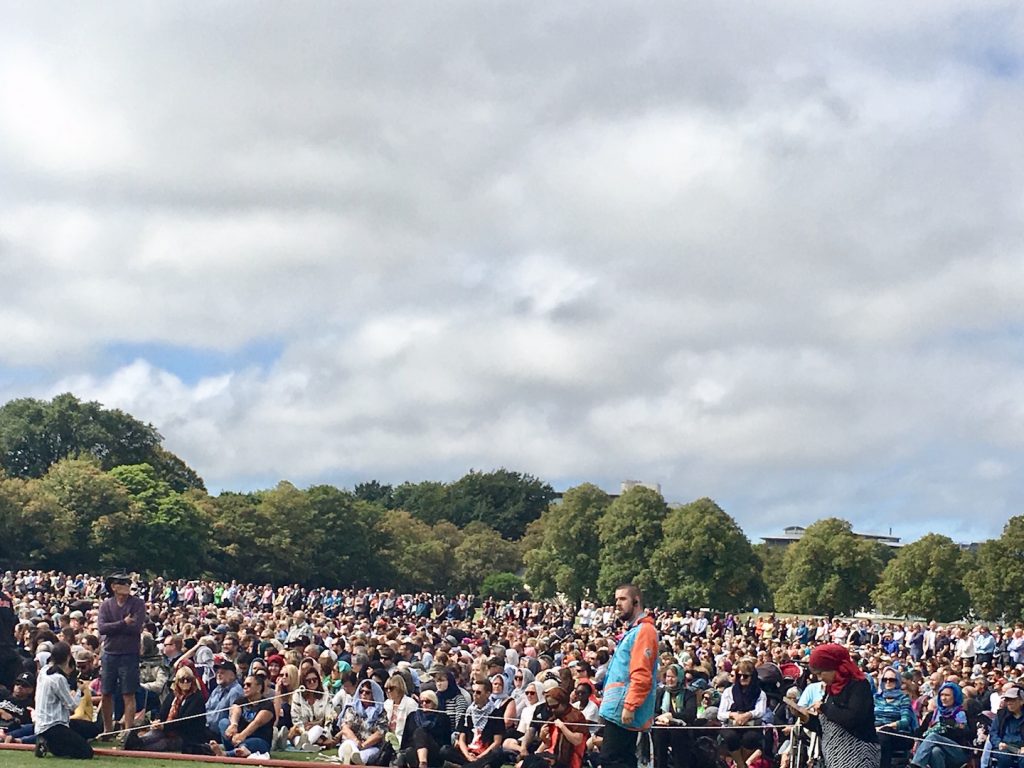 Right after Jumm'ah, the majority of the crowd attended the collective Janazah prayer of 27 of the martyrs. In those emotional moments, I met with the most courageous woman on earth, the wife of 51-year-old Shaheed Naeem and the mother of 21-year-old Talha Naeem, the two spirited souls who gave their lives to save others in the mosque that day. She is one of the strongest women I have ever met. She mentioned that her husband, Naeem, was a person who lived the life of a man of service, always ready to help others. She described Talha as an angel who was too pious and too noble to be away from Jannah too long. We heard similar feelings from Naeem's mother (grandmother of Talha) the next day when we visited their home.
The visit to the home of New Zealand's national soccer team player, Atta Elayyan (33), was not only emotional but also deeply inspiring. Atta lost his life and his father (the founder of Al-Noor Masjid) was severely injured during this brutal and hateful attack. There were several scholars from the United States, including Sheikh Omer Suleiman, in the visit to Atta's home. We could offer nothing to console the brave mother of this shaheed, who greeted us with words of courage and wisdom. We had no words to accompany the tears in our eyes, except prayers for the most noble young man who helped so many in coming close to Allah

.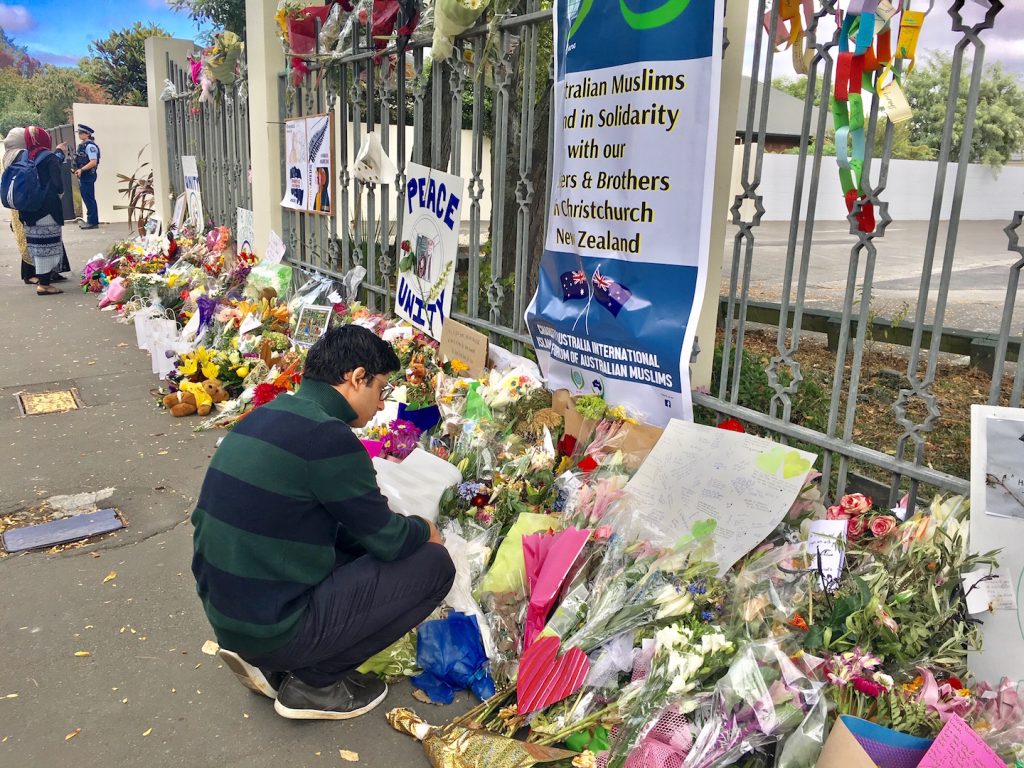 Our visits to Al-Noor Masjid and the Linwood Islamic Center were also filled with memories of love, harmony, and reverence. There was a continuous influx of hundreds of visitors, not only from New Zealand, but also from different countries including, but not limited to, Australia, Fiji, and Canada.  Thousands and thousands of flower bouquets and other items of love were left by these visitors. I was really thrilled to see that local Muslims left many Qur'ans and flyers with basic concepts of Islam and addressing the common misconceptions about Islam for those visiting. I witnessed many people visiting these mosques were taking those Qur'ans and other books with them in order to learn more about Islam.
We also met Mr. Aziz, the unsung hero who repeatedly attacked the killer with different objects including an empty gun —which the killer had discarded. The terrorist fired on Aziz multiple times, but Allah

not only saved him, but he also forced the killer to flee from the Linwood Islamic Center. Mr. Aziz was one of the reasons why the number of casualties in this mosque was only seven, compared to the 43 martyrs in Masjid Al-Noor. We also met certain individuals whom Allah

saved miraculously. A young man showed his trousers fenestrated with holes of bullets but had no signs of injury. The husband and wife who entered the premises of the mosque and only to be showered with a burst of 26 bullets while in their car, leaving it completely destroyed. Yet Allah

saved both of them while they took shelter in their vehicle.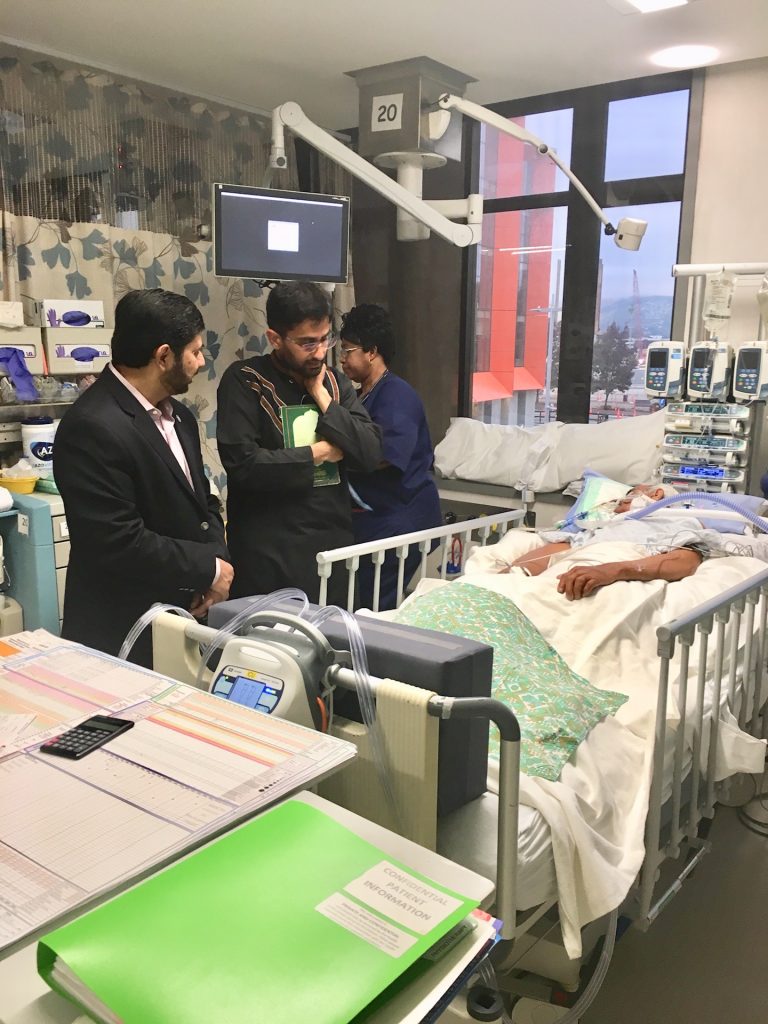 The visit to the hospital's ICU was simply heartbreaking but at the same time increased our resolve and commitment to help these families as much as possible. We encountered a Turkish brother who was in a coma for nine days and met his elderly parents, who spoke to us in the very little English they knew. The only thing which we could understand from their hushed voices was the request for du'a and tears of helplessness in their eyes. The 71-year-old father of a local Pakistani from Hafizabad, who had arrived two weeks ago to visit his son, was now on a ventilator fighting for his life. As a physician who has worked in ICU settings for a long time, I simply did not have enough medical reasoning which could have provided him any words of hope!! Similarly, I was not able to provide any glimmer of hope to a brother from Bangladesh whose wife will never be able to walk again and will be paralyzed for the rest of her life.
While I saw hope and felt resilience from every victim in that hospital, this hospital visit was brutally heartbreaking.
Lastly, I cannot imagine the pain, agony, and helplessness that the father of Mucad Ibrahim must feel after losing his 3-year-old son in his own arms. I gave him the longest hug possible, as he taught the whole world the meaning of Beautiful Sabr (Patience).
After seeing the devastation caused by the terrorist attack, and the work that must still be done to heal the community, Helping Hand USA, ICNA Relief Canada, and Charity Australia have formed an organization called the "Christchurch Family Support Network". The operations have already begun, and our team is on the ground. The first group of mental health professionals with a background in Islamic Integrated counseling are set to leave to provide victims and their families immediate psychological assistance.
We ask Allah

to accept our work, bring healing to the community, protect our brothers and sisters, and accept the shuhadaa' in the highest level of Paradise.
Dr. Mohsin Ansari is the Vice President Islamic Circle of North America (ICNA) and the Chairman of Helping Hand USA (HHRD)
Because Muslims Matter | Honoring The Martyrs Of #Christchurch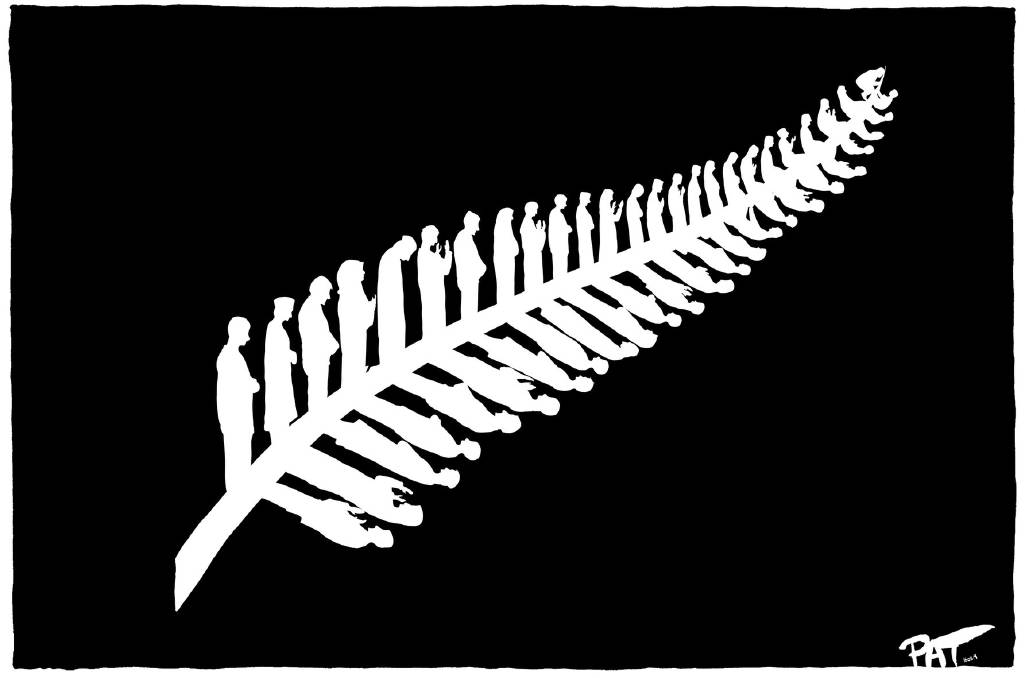 As the days go by, it is easy to forget the names and faces of the people who passed away. The horror of the act eclipses their memories. We do not want that to happen to our brothers and sisters in New Zealand.
اللهُـمِّ اغْفِـرْ لِحَيِّـنا وَمَيِّتِـنا وَشـاهِدِنا ، وَغائِبِـنا ، وَصَغيـرِنا وَكَبيـرِنا ، وَذَكَـرِنا وَأُنْثـانا. اللهُـمِّ مَنْ أَحْيَيْـتَهُ مِنّا فَأَحْيِـهِ عَلى الإِسْلام ،وَمَنْ تَوَفَّـيْتَهُ مِنّا فَتَوَفَّـهُ عَلى الإِيـمان ، اللهُـمِّ لا تَحْـرِمْنـا أَجْـرَه ، وَلا تُضِـلَّنا بَعْـدَه
Allaahum-maghfir lihayyinaa, wa mayyitinaa, wa shaahidinaa, wa ghaa'ibinaa, wa sagheerinaa wa kabeerinaa, wa thakarinaa wa 'unthaanaa..
O Allah forgive our living and our dead, those who are with us and those who are absent, our young and our old, our menfolk and our womenfolk… [7]
Shaykh Yahya Adel Ibrahim's Message in the Wake of the #ChristChurchMosqueShooting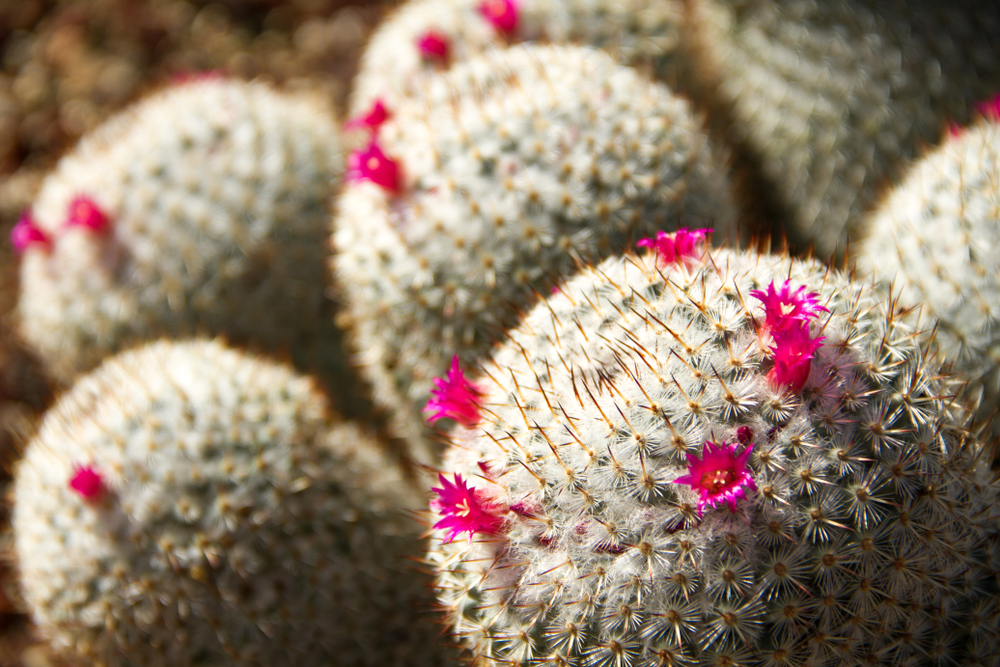 We offer our condolences to our Muslim brothers and sisters in New Zealand and to all Kiwis. We feel your pain. We see your tears. We hear your cries and we mourn with you. The Ummah is with you- Editor's note