Pondering Culture: A Personification
Who are you?
You have always been there; long before I was born, or even my parents, for that matter. They say your roots go back to time immemorial. For centuries have you dictated the social norms that shroud the lives of my people. The date of your invention is not written in the history books; rather, the way you operate is in the form of an understanding between the minds of men and women " the other half of humanity that for centuries has been greatly disadvantaged in your court of public opinion.
My people are tribal. Your presence in their society has ensured that no amounts of Mercedes Benz, Georgio Armani, or Blackberry can rescue them from your incapacitating grip. Even before my birth, you set the precedent for the limited view they would have in important matters of life. A baby girl is not to be desired. Women grow up and amount to nothing anyways. With a boy, a father will have someone to carry his name and inherit his land. Girls are prone to promiscuity to begin with. No, my people didn't bury the girls alive, but the life that follows after birth is no better in comparison. You whispered to the people and they began to practice preventive procedures such as FGM and breast ironing. The girls are lead to believe that its all a part of the religion- the people even call the least harsh form of FGM 'sunnah'. She is placated with candy and soda pop after the ceremony – items that are reserved for special events. It's all good.  All except for the young girl who is assigned her day. The pain of flesh being cut is seared into memory for life. But what will be an even more painful memory for her in the future is how her family could allow that to happen. Peer pressure, she will be told. Not a convincing argument for the countless women who underwent the procedure back in the motherland, only to face incontinence and sexual health problems later in life.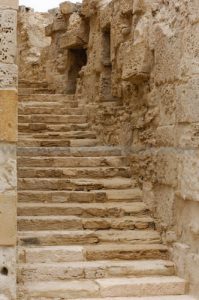 But back to your conniving ways. Childhood rituals are not the only practices you preside over. Your effects on our tribal society help dictate one's social position. If born to clan X, you can become no better than a brick builder, or a tailor, or cheap labor in the fields or in the city. Ask my late grandmother about it. She toiled most of her life, working in the city, climbing a dizzying number of stairs each day carrying loads of white linen to be washed for the expats who were living in our country. There would be no need for expats if you hadn't helped to squash some sectors of our society from earning a decent livelihood. But there she was her frail body washing endless tubs of clothing with her baby soft hands. And that's just grandma. What about the time when your reckless whispering led to the assassination of my uncle? He was a knowledgeable flight engineer that lost his life doing what he loved most "flying in the sky". The envy that you precipitated in the hearts of some of my countrymen convinced them to shoot down his plane that fatal day. The civil war had not even officially begun, but the civil war that you incited in the hearts of men had been brewing for time immemorial.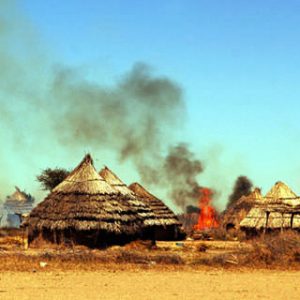 The war happens. War is just an outward manifestation of the blind rage that is locked up in man's heart. My countrymen were certainly not an exception to this rule. War truly is hell. Almost two decades have passed, and it still rages on. You have a hidden hand in this nasty, perpetual fight. As time has gone by, religion has been thrown into the mix of things, but your ugly face is still in the background. Still a prime suspect for the countless deaths, killings, rapes, and injuries "both physical and psychological" that have tarnished the homeland since. After the initial years of brutal combat, I am told that it was the women of our country who cleaned up the streets. Brave women, who in the face of death helped restore a sense of normalcy to the neighborhoods. What would you have to say to that? Were you not the one who inspired the people to be ashamed of having daughters?
Lives have been lost in the war, but you continue to live in the hearts of men and women who were saved from this great calamity.  As the endless war continued, nations around the world embraced your people with open arms. Food, clothing, shelter, medicine, and education were put on a platter for them. But it seems like they made the ultimate deal with the devil many of their children would come to perish in these new lands. Their children would not die a physical death, but rather they would suffer a death of the soul. And you continue to be the invisible hand that is pulling the strings.  These new lands are plentiful indeed, but they are also inhabited by influences that the parents never imagined to exist. But add to the mix the wretched practices you continue to facilitate. The hierarchy you perpetuated still exists. It\'s not in the form of labor division, as it was back home. Now this hierarchy runs rampant in the shopping malls that dot our ethnic enclaves in the new lands, and in our masajid of all places. Parent X refuses to wed her son to the daughter of Parent Y. All because of the unspoken understanding you planted in the minds of my countrymen, some millennium ago. The story is as classic as Romeo and Juliet. Except that the Romeo and Juliet in our case don't commit suicide, but something worse happens to these children – a deep misunderstanding of what Islam really is, and resentment towards you.  The potential young couple ask: do I obey my mother or disobey her? Mom keeps telling me to pick " either become cut off from the family or receive her eternal pleasure by marrying a sister close in kin. We are all Muslims, and we come from the same country, speak the same language; "What is the big deal with us getting married?" the girl asks.
You are the quiet agreement between the minds of the mother and the son. In most cases, he honors her wishes and ends up shattering the heart of an innocent fellow countrywoman. What control did she have over what tribe she was born to? None. But the petty subconscious understandings that you have bred in the hearts of men make her have to even consider that question. What a shame.
Who are you? You are the vice that culture can be when used inappropriately.  Don't get me wrong. Culture is a beautiful thing, but beware of how it can be exploited.
"O mankind! We created you from a single (pair) of a male and a female, and made you into nations and tribes, that ye may know each other (not that ye may despise (each other)). Verily the most honored of you in the sight of Allah is (he who is) the most righteous of you. And Allah has full knowledge and is well acquainted (with all things). (49:13)