MM Recruitment: June 2011 Postings
Bismillah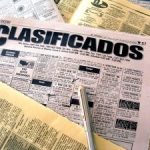 MuslimMatters.org is an award winning group blog that seeks to address the pertinent issues facing the global Muslim community.
MashaAllah, we are growing every day, and we are in need of your assistance! Each month we will be posting new MM positions available. Please follow directions specified in each posting to apply inshaAllah.
__________________________________________
Job Title: Tech Support
Number of positions: 2
Description
The Tech Team plays a critical role in ensuring the smooth delivery of content on MM by maintaining and improving the site's infrastructure.In preparation for our imminent expansion, we are looking for a couple of enthusiastic volunteers to join the team.
The duties are varied, and will include:
– Responding to tech requests from MM writers and staff
– Amending and/or writing code related to site function (HTML, CSS, PHP, Javascript, etc)
– Improving site security to protect against hackers
– Establishing pipelines to allow the sharing of MM content across social media sites in a seamless fashion
– Using Google Apps to support internal and external collaboration
– and more…
Applicants should have experience of at least some of the above – especially of working in a WordPress environment – as well as a keen willingness to learn.
They must also be prepared to respond to technical emergencies in a timely fashion, via email.
This post would be suited to someone with technical abilities, who already spends a significant time online, and is keen to apply their skills to a worthy project, masha'Allah.
If you are interested in working in a challenging, friendly environment, please contact HR at amatullah@muslimmatters.org with the subject "Tech Team Volunteer", listing your relevant experience, and contact information for two referees.
Interviews with selected applicants will be held on Skype during June and July, insha'Allah.
Deadline to Apply: June 18th, 2011
___________________________
Jazakum Allahu khayran!