Wanted: Graphic Designer for New Blog Theme
Bismillah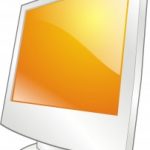 MuslimMatters.org is an award winning group blog that seeks to address the pertinent issues facing the global Muslim community.
MashaAllah, we are growing every day, and are in need of a new blog theme that will accommodate our ever-expanding repertoire of online media content.
We are looking for a talented Graphic Designer to take on the task of creating a new look for MM 3.0.
Their primary duty will be to design graphical elements for incorporation into a customised WordPress theme.
Prior experience with designing WordPress themes is essential; design of magazine/newspaper style themes would be highly favorable.
This will be a paid position – fees are negotiable.
To apply, please send the following information to our HR director via amatullah[@]muslimmatters[.]org, with the subject header: "Graphic Designer for New Blog Theme":
– A link to a portfolio of WordPress templates you have built or customised – please highlight any magazine/newspaper style themes you have worked on.
– A list of clients you have previously worked with.
– Contact details of your last two clients, so we may ask for references.
Deadline for applications: Monday 6th June, 1am GMT.