Muslim-American or American Muslims? Here is Why It Matters…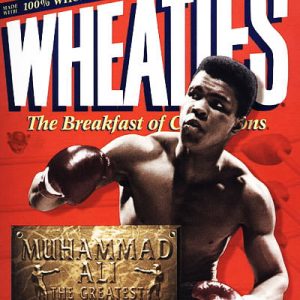 This little detail of Muslim-American vs. American Muslim may have never raised an eyebrow, yet it is core to how we describe ourselves. It matters because nearly every narrative against Islam and Muslims can be boiled down to making Muslims an "other." The marginalizing of a specific group of people has always depended on a labeling of "them" as different and hostile to "us."
For Muslims this is rooted in two false and foundational depictions: that all Muslims are monolithic (ethnically, culturally, politically and/or racially) and that Islam itself is anti-American or incompatible with western civilization.
In strategic communication, semantics matter and the language we use to define ourselves can serve to clear misconceptions or aid those seeking to make us an "other" The construction "Muslim-Americans" serves those who wish to paint us as monolithic. It helps create an otherness about Muslims both inside our own self-image as well as in how our neighbors view us.
As basic as this may seem, the starting point toward better messaging is to decide if we are Muslims (as a noun) or if we are Muslims (as an adjective). As you know a noun is the name of a person, place, thing, or idea and an adjective is a word that describes or modifies nouns.
The word Muslim is a noun; it can only function as an adjective and not become one.
Linguistically, using "Muslim-American" means your American identity is modified by your Muslim identity. This feeds the notion that the "good" Muslims are those that compromise their religion and are Americans first. The problem begins when we realize that what it means to be culturally an "American" (or one of us) is a hot topic that is debated and has never been clearly defined. Who defines what being an American means? The conversations about Muslims in the US all seem to eventually suggest the need for a discovery process, a litmus test of who is a "good" Muslim. This places all of us under collective suspicion, all the time.
The "who is the 'good' Muslim" conundrum comes from the very same reasoning of those Muslims who would advocate for the use of Muslim-American. It is rooted in the idea that, "I am a Muslim first." However, when someone says "I am a Muslim-American" their primary identity is American, but in a flimsy way, in that their Americaness is altered by their Muslim identity.
This is because in English, nouns when working as an adjective always come first or before the noun it is describing. [i]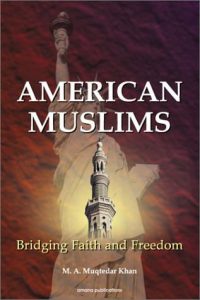 Furthermore, because "American" identity is constantly in flux and it refers to one's culture and nationalism it does not have to conflict with religious practice. In other words accepting that there is a conflict or that your Muslim identity is 'first' is a charade that falls into the traps set by anti-Muslims and Muslim radicals.
However, if you use the construction American Muslim, what differentiates you from other Muslims is your nationality, not your practice of Islam. This is factual and it places creed and culture in their proper roles. What actually differentiates us from other Americans is our creed, the blessing of Islamic monotheism, and we should be proud of that.
Then we have the next question, is our status as a Muslim modified by our status as an American?
A better way to understand this is to divide the question into two:
1) What kind of Muslim are we? Meaning, where are you from?
The problem here is that it is assumed that you must be from somewhere else, foreign, i.e. an "other."
2) What kind of American are we? Meaning, how do you self-identify as an American (racially, culturally, etc.)?
Answer to 1: For me, as a convert, I am an American kind of Muslim, I am from here just like everyone else whose ancestors immigrated.
Answer to 2: I am also an American (citizen) kind of American in that I will not accept a second class citizenship status relative to anyone else. It also means that I will not try to impose a second class citizenship status on any other American.
So, how do we see ourselves? How will we communicate who we are to others?
As Muslims we are grappling with defamation. We naturally look to history and other communities to learn from their experience. However, one area that makes Muslims truly unique is our diversity. We have intersecting identities. We are racially, culturally, politically and devotionally diverse. This point is crucial to combating anti-Muslim hate, because few if any other faith communities are as diverse, at such significant levels as Muslims in the U.S. are.
The key here is that "Muslim" does not indicate a racial background. If we racialize[ii] our identity we buy into the hyphenated status as an American and therefore in many ways accept the"otherness" that is pushed on us. More importantly, we will be turning our backs on the legacy our faith. Islam came to break tribalism; the Prophet's last sermon, as well as so many hadith clearly show that the status of a Muslim is related to that person's relationship with Allah and their individual character and not their lineage.
We should gravitate toward American Muslim. That is, "American Muslim with no hyphen, because the hyphen model of identity is primarily used with regards to one's ethnic or racial lineage.
Generally racial groups go with the formula: X + hyphen + American = "X- American" where X can be anything like African, Hispanic, Latino, Italian and etc.
History shows that to be a citizen of the United States one used to have to be legally defined as "white," a created racial status.[iii] Using a hyphenated racial identity, should then be seen as flowing from a legacy of being by default, un-equal before the law. However, that is not the charge against American Muslims, it is instead that we are a threat. Fear mongers even claim that American Muslims are using the law for a nefarious agenda (Google "shariah creep"). Therefore the language of X-American is not only the wrong tool for our challenges, it may also feed into the fifth column defamation used against us.
It says a lot about how we see ourselves if we use construction X- American, (the racial/cultural model) like Lebanese-Americans, Mexican-Americans, and etc. use. If we use this label then we are making a claim to something about our racial and/or ethnic lineage. If we try to impose that type of identity on what it means to accept Islam, then we are empowering the message that being Muslim is exclusive by a measure that is foreign to our theology.
Being a Muslim is exclusive because of who you worship, who you don't worship, how you worship and where you seek guidance, there is no ethnic or racial measure.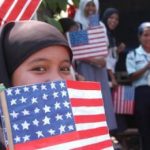 Another demonstration of this idea is found in the common saying, "Not all Muslims are terrorists." This is today's equivalent to saying, "I have black friends." In both of these claims (often used as precursors to stereotyping) the core element is that there is a distinction that separates the identity of the group being spoken about from the rest of that society. This is a step backward into neotribalism.
It should also be noted that an established standard for religious groupings is the "American + X" pattern. Test it with a quick Google search. Try: "African + American," then "American + African." Now do another search changing a racial grouping for a faith grouping: try for example: "American + Catholic," "American + Jewish" or America + X (X = faith/religion).
Catholics are a faith community that closely resembles American Muslims in terms of ethnic diversity as well as historical and current PR challenges. They have decidedly embraced the phrasing of "American Catholics" in all their messaging.
Baptists are another faith community with some commonality to Suni Muslims in regard to the community structure being built around each individual house of worship. Baptists also follow this model of self definition. This is consistent at both the state and national levels. Baptist use "American Baptist" consistently. Locally, in my neck of the woods they use "Texas Baptists." (see how the BGCT describes its members.)
Will using American Muslim over Muslim-American solve all our problems? Will it stop anti-Muslim activists from attacking us? No, but it will help. It rejects the foundational attacks that Muslims are not REAL Americans and that Islam is a threat to America.
We must realize that what we say and how we define ourselves are the only parts of the conversation about Islam and Muslims that we can actually control.
In my view it is more natural for our community's psyche to make peace with the fact that our American identity is not necessarily modified by our Muslim identity, nor is the opposite necessarily true either. In other words we have multiple identities. If you are an American, that is a fact, it is one part of your total identity. It is the part that pertains to your nationality and some elements of your culture. If you are a Muslim, that is your religious identity, a choice you make due to Allah's Mercy and Guidance. This means any American can be a Muslim. It places our faith as a set of beliefs and values that gives us a source of: morality, guidance, pride and the confidence to share our beliefs, talents and gifts with all Americans.  The other way is not so attractive.
---
[i] http://www.englishclub.com/grammar/nouns-adjective.htm & http://www.brighthub.com/education/languages/articles/37060.aspx
[ii] http://www.merriam-webster.com/dictionary/racialize