What's In Your Ear? | Dr Rida Beshir Interview
What's in Your Ear? is an occasional Saturday series where we ask Muslims, both ordinary and extraordinary, a few simple questions. In this week's WIYE, Hena Zuberi interviews Dr Mohamed Rida Beshir.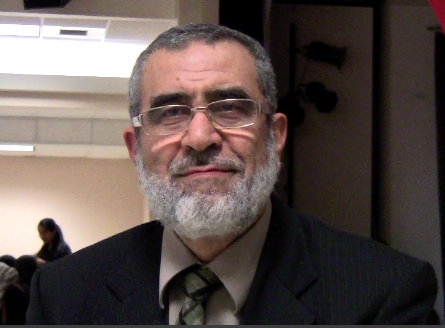 Drs. Ekram and Mohamed Rida Beshir as a wife/husband team, together co-authored several best-selling parenting books such as "Meeting the Challenge of Parenting in the West," "Muslim Teens, Today's Worry, Tomorrow's Hope," "Blissful Marriage" and "Parenting Skills based on Qur'an and Sunnah." They have also authored parenting books in Arabic. Their books have been translated into dozens of languages. They teach two courses on the subject of parenting with the Islamic American University. They are both regular contributors to the family section of several magazines such as "American Muslim," "Islamic Horizons", and the "Message magazine." Dr. Mohamed Rida Beshir are also advisers on the Islam online website. Drs. Ekram and Mohamed Rida Beshir are the recipients of the City of Ottawa Certificate of Appreciation for the year 2003 for their volunteer work in the area of Education. They travel extensively, presenting workshops to various Muslim communities all over the world.
[audio:http://muslimmatters.org/audio/20110415_What's in Your Ear Interview with Dr Reda Bashir.mp3|titles=Dr Reda Bashir – What's In Your Ear?]
The following is transcript of the interview, which includes slight modifications for the sake of readability and clarity.
—

Assalamu 'alaykum wa rahmatullahi wa barakatuh. This is Yasir Qadhi welcoming you to the muslimmatters.org podcast. For more quality media, be sure to subscribe to our podcasts wa jazakum Allahu khayran wassalamu 'alaykum wa rahmatullah.
[Hena Zuberi]: Assalamu alaykum. Today we are here with Dr. Rida Beshir. Assalamu alaykum, Dr.
[Dr. Rida Beshir]: Walaykum assalam wa rahmatullahi wa barakatuh.
[HZ]: We just wanted to ask you a couple of quick questions. What are you listening to these days?
[RB]: I regularly listen to Qur'an from good reciters