Readers Opinions: What's a "Balanced" Lifestyle?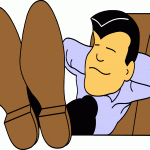 So if you hadn't noticed, there was this little ruckus a couple of weeks ago about some Cricket World Cup, specifically the India vs Pakistan match.  My fellow co-workers stayed up all night watching the game, as did many of my fellow MM compatriots.  I had a good friend who remotely (from the US) manages a team in India tell me that 15 of his team members called in Friday to inform him that they all would be having a family emergency…on Monday.
Much can be said about the antics, hysteria, and dare I say it, fanaticism that surrounds sporting events like cricket and football (either version).  Pakistan's state-sponsored nawafil prayers for the team is easily fodder for condemnation and ridicule.
Yet, I must admit I was disappointed less in the cricket fans and more in some of the posts, tweets, and facebook messages from the religious class, if you will, calling out cricket fans and I say this as someone who cannot sit through sporting events easily any longer and didn't watch even a minute of the cricket tournament.
I was disappointed because very honestly, as difficult as life has become for Muslims around the world, and as spiritually bankrupt as we are often pronounced to be, we still need to relax from the day-to-day grind of life when we can.  While I don't think sitting through many days worth of matches is worth my time, I think the fun and excitement others get from it is important for their own life, and helps to recharge their batteries to get back up and take care of their other daily obligations.
But then that begs the question, where's the balance?  What's the balance between too much time having fun and unwinding vs too little?  In my mind, if you're doing well with your life's highest priorities (taking care of your responsibilities, and doing it well) then your free time is yours to do with as you please (within reason).
What are your thoughts on balance?  What truly is a balanced lifestyle, and where do you see other recreational activities like sports fitting into the whole equation?
Siraaj