Palestine Papers Confirm Already Suspected Truths about Mideast Peace Process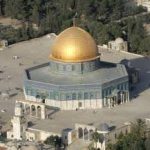 As of Sunday January 23rd, several international news outlets have obtained what has been dubbed the Palestine Papers. For those just now tuning in, these papers are more than 1,600 classified leaked documents that expose the inner workings of the Israeli-Palestinian negotiation process. Al Jazeera is one of the news outlets in possession of these documents, and they are not reporting how they have come to obtain them. So what exactly do the papers contain? According to Al Jazeera, the documents date from 1999 to 2010 and they contain "memos, e-mails, maps, minutes from private meetings, accounts of high level exchanges, strategy papers and even powerpoint presentations." The papers reveal conversations about the peace process between officials from the Palestinian Authority, Israel, and the United States.  Wikileaks has been keeping a low profile in the last couple of months, ever since its founder Julian Assange began legally battling an accusation of sexual misconduct in British courts. But if not Wikileaks, where else are these documents coming from? We may find out in the days to come, but for now it is crucial to understand what the major revelations of the Palestine Papers are.
First, these leaked documents confirm that aside from its public declaration of seeking negotiation, Israel is not willing to negotiate over its claim to occupied East Jerusalem, including major settlements. In the past, Western media has projected the scenario that Israel lacks a viable partner for peace in the Palestinians, who are portrayed as fractured and incapable of accepting the "generous concessions" made by Israel. But these papers reveal an alternative reality, one in which Palestinian negotiators acquiesced settlements such as Ramat Shlomo, "along with every other bit of illegal construction in the Jerusalem area" to Israel, in return for nothing. Readers may recall the Ramat Shlomo settlement from the controversy that erupted after Vice President Joe Biden's visit to Israel last year. After his trip, Israel announced that it would continue building new settlements in Ramat Shlomo, to which Biden said that this "undermines the kind of trust we need" between both negotiating parties. But what these papers reveal is that the Palestinian negotiators had behind closed doors, since 2008, allowed Israel to annex Ramat Shlomo. This is only one example of many found in these papers where Palestinian negotiators have agreed to swap land with Israel.
More shocking, and of concern to Muslims around the world is the revelation that Saab Erekat, the chief Palestinian negotiator, was willing to grant control of the Haram al-Sharif – home of Masjid al-Aqsa to an international oversight committee. These are Erekat's exact words: "… the Haram can be left to be discussed – there are creative ways, having a body or a committee, having undertakings for example not to dig [excavations under the al-Aqsa mosque]. The only thing I cannot do is convert to Zionism." Obviously, it would be a provocative development to have the Haram officially controlled by other than Palestinians, but to even have it on the negotiating table is undoubtedly troubling to many Muslims. Jews also lay claim to the Haram al-Sharif (which Jews call the Temple Mount) as holy ground. In the past, Israel has conducted "archaeological excavations" in the tunnels beneath al-Aqsa mosque, inciting protestation from Palestinians.


The fallout from these documents is just beginning to unfold, and as expected the Palestinian Authority has rejected the findings as propaganda. Mr. Erekat has denounced the exposé, saying: "we don't have anything to hide. [The papers have been] taken out of context and contain lies … Al-Jazeera's information is full of distortions and fraud." Fortunately, these papers confirm an assumption that many individuals have always held – that the Palestinian negotiators hold no sway whatsoever in discussions with Israel and the United States. The revelations also confirm that the Palestinian negotiators are more than willing to throw their own people under the bus, and any plans for a unified Palestinian front are squandered by a plethora of factors that are beyond the scope of this discussion.
More findings will continue to be released by Al-Jazeera and the Guardian – the only two news outlets that appear to be scrutinizing these papers. I encourage those readers interested in this topic to follow the information that is going to be released in the following days. Al-Jazeera has a user-friendly application to access the documents. For some reason, The New York Times seems to be down playing the revelations, which is not all that surprising given that these documents shed an unfavorable light on Israel as a negotiating partner. It is always amusing to watch how the media reacts to certain news stories, and the Palestinian Papers are no exception.
For a good analysis on the implications of these papers, below is a Democracy Now! segment that features Rashid Khalidi, a Professor of Arab Studies at Columbia University:
[youtube=http://www.youtube.com/watch?v=7VTAmLnOLZM]
References:
AlJazeera English. (2011). "The Biggest Yerushalem." http://english.aljazeera.net/palestinepapers/2011/01/2011122112512844113.html
AlJazeera English. (2011). "Erekat's Solution for the Haram."  http://english.aljazeera.net/palestinepapers/2011/01/2011122114545946119.html
The Guardian. (2011). "Palestine Papers are a Distortion of Truth, sayPalestinian officials." http://www.guardian.co.uk/world/2011/jan/24/palestine-papers-distortion-truth-reaction