An Elusive "Normal Muslim" on American Media Highlights the Need for Islamic Finance Gurus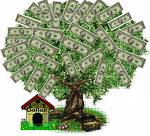 I really geek out on podcasts. I even make lists of my favorites. I'm a junkie, simply put.
The various downloads on my iPod really run the gamut, too. From sports, to news, to general academics, my typical day's playlist can be quite eclectic. Being a father, I also consult iTunes for the latest tips and trends in personal finance. To that end, I'm a big fan of Marketplace Money.
The show, which airs weekly on various public radio networks, dissects all the latest financial news and provides genuinely insightful commentary. There's a segment, too, where personal finance experts answer questions from callers on a wide range of subjects. Imagine my surprise though when a recent episode of this program featured a question from a Muslim mom on shariah-compliant savings.
You can listen to Sr. Emily's story at the end of this post. She comes in at around the 19:50 minute mark. (NOTE: As with most podcasts, this one includes musical interludes)
To summarize her tale: Sr. Emily is the mother of five boys..including two sets of twins…may Allah grant her sabr! Add to that, one if her kids is a special needs child – a challenge that presents both unique difficulties and blessings, as Sr. Abez recently documented. Sr. Emily called in to the show to get some advice on building up savings that took into account the financial demands of her large family and her household's low income. As she made sure to note and explain, any advice the expert gave had to also adhere to Islam's prohibition on interest.
Before extracting some larger points from Sr. Emily's story, I'd just like to remark on how much strength it takes to be in her position. Raising one child is not easy, let alone five (no doubt rambunctious) boys. The stress of financial worry makes things all the more difficult. Yet, she faces these challenges head on and doesn't do so at the expense of her deen. I don't think I'm exaggerating when I say that it's rocks like her that are the worldly foundation of this ummah and of everything great it accomplishes. May Allah grant all our mothers the highest reward in the hereafter. Ameen!
Now, for the broader significance of this public radio moment:
A "normal Muslim" on American Media: No need to run through the litany of examples. If an Arab or Muslim is on TV or radio in the US, they're more likely than not burning a flag/effigy, yelling "death to" something or other, or generally acting in an anti-social manner. These nut cases have such a stranglehold on our public image that it's an absolute breath of fresh air when a Muslim is featured on a mainstream broadcast speaking in calm tones and sans fire and death. Kudos to the folks at Marketplace Money.
Resisting assimilation: Through her desire to both live in American society and live according to Islamic teachings, Sr. Emily echoes the vast majority of Muslim-Americans. Seeking general shariah-compliance in all you do, and specifically in regard to financial transactions, is far from the extremist position that many right-wing commentators here and abroad make it out to be. "Moderate Muslims," as Madeleine Albright (of all people!) said at a CFR conference early last year, "do not believe moderately. They believe passionately about moderation." The integrative, rather than assimilative path that many Muslim-Americans seem to be on certainly reflects Ms. Albright's sentiment.
A virtual absence of Islamic financial guidance: There are about six million Muslims in America. There are also around that many "financial experts" in this country. Yet, it seems as if not one of them caters to the halal investment crowd. While the average Muslim-American is, alhamdulilah, well off relative to the average American in general, there are still a great many Muslims in this country struggling to make ends meet and in need of financial guidance. Unfortunately, the vast majority of scholars knowledgeable in Islamic finance don't take a proactive approach to giving advice. What's needed these days is not a simple rendering of verdicts on this or that financial transaction, but holistic plans that offer a rundown of all the various shariah-compliant products available from traditional and Islamic institutions. Put simply, we need our scholars to come to us with options and ideas rather than wait for us to come to them for rulings.
Financial concerns are among the top stressors for any family. There is a vacant niche for scholars (who don't merely cater to the high net worth individuals) that are both cognizant of the global  financial market's products and knowledgeable in the nuances of Islamic finance. A podcast or weekly YouTube series is not that hard to set up and, for my money, would be a great benefit to all Americans.