How to Get Your Child to Graduate By Age 14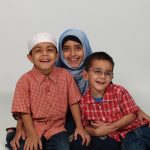 By Zohra Sarwari
My kids are on track to graduate from high school at age 14, inshaAllah. And at ages eight and six, my kids have collectively authored and published five books of their own, and are asked to speak at schools around the country – TabarakAllah.
I travel around the country giving seminars and talks to college students, parents, youth, Muslim and non-Muslim. One question I get all the time is, "How are you doing it Zohra?" How are your children so advanced for their ages?"
Alhamdulillah, first and foremost it's with the tawfiq of Allah. However, it's not as impossible as you may think:
You're probably wondering, "What? How?"  I will tell you a few strategies that can help you do the same.  I will start off with, how they can graduate high school early.
Plan 1: Skipping Grades.
Students taking placement tests and passing to the next class is not as hard as many parents think.  The problem is that we don't give our kids the benefit of doubt. All of our kids are geniuses; all we need to do is help them see it.
Kids are naturally motivated to excel on their own without mommy and daddy always looking behind their shoulders. This can work great when it comes to excelling in school.
For all the busy people who have to work, for the first two-to-three years of their child's education, sit with them every evening and go over homework and also have the child explain it to the parents.
I know you're probably thinking I don't have any time for that – with dinner to serve, baths and so on.  I am telling you that if you want your child to excel and not worry about nagging them later, then you need to sacrifice some time and be there for them when it counts.  What I would do to take care of this problem is:
a.)     Cook the whole week's meals on Sunday's and just heat and serve during the week.
b.)    Take the phone off of the hook and just focus on your child for 1-2 hours.  If you have more than one child, have all of them studying at the same time and spend a few minutes with each one.  Basically make rounds during that time, so they each get your full attention.
Again, this will take some training and some pushing on your part, but remember the benefits are for you.  If you can get all of your children to get scholarships to college would that alone not be worth it?  If you have two or three children, that is the equivalent of saving anywhere between $30,000- $50,000.  What's sad is that most parents don't even have that money to help their kids out with college, so everyone gets into debt for school.
Let's  just say that you really can't do it because of how your life is scheduled right now, what about hiring a tutor for just a few dollars an hour; a young teenager to help your child with what you want.  Believe me it will give your child confidence and skills that they didn't know they had.
Plan 2: Home-schooling your children.
Did you know that homeschooled children are the first to be recruited by universities such as Yale, Stanford and Harvard? They believe (and rightfully so) that homeschooled children are disciplined to learn and teach themselves.  You're probably thinking, "I am too busy, I can't home school." That's what I was saying; I used to be a corporate mom and enjoyed it too.
After I realized that no one cared as much about my kid's education as me, I changed my lifestyle to make it happen.  However, I can hear some of you saying right now, "But I can't do it, because of my responsibilities." I understand, and will not push you do it my way, but for all of those moms who are at home, they can home school.
Imagine spending about three hours a day with your child to learn and the rest of the time, they teach themselves.  They have to read books, do projects, explore.  Imagine if you had a curriculum that helped them graduate high school by the age of 14.  Which college would not want them?  If they are that smart, you will have schools fighting for them.  At that age, I personally recommend a university close to home, so parents can drop in  and pick them up.
Imagine raising two, three or even four great kids who are smart, talented, well-educated and loved. What can those kids do for us? Anything.  The problem with society today is we want to do everything and be great at it.  However, the tragedy is usually the first thing to suffer is our families — be it our marriage or our kids.
We need to refocus and think about our lives, if we were to be alive 15 years from now, what is most important to us?  Is it our careers, being a CEO of a company?  Is it being the best lawyer?  Or is it raising super stars and working part time with it?  I am not saying ladies don't have careers, all I am saying is that we need to focus on our families, too.
Maybe the first 15 years should be focused on teaching our kids manners, love, respect, hadith of the Prophet (PBUH) but most importantly, the Quran.  Every morning wake them up to pray and read Quran before they leave the house.
We need to build families and not just careers.  Allah (SWT) has put us on earth to test us.  One of the tests is motherhood.  Are we really doing what we should be doing, or are we just trying to keep up with the Joneses? If we don't take care of our kids, with love, knowledge and patience, why will they want to take care of us as we age?  Think about it.  Think deeply.  I will let you read this story to help better understand my point:
"A frail old man went to live with his son, daughter-in-law and four-year old grandson.  The old man's hands trembled, his eyesight was blurred and his step faltered.  The family ate together at the table.

But the elderly grandfather's shaky hands and failing sight made eating difficult. Peas rolled off his spoon onto the floor.  When he grasped the glass, milk spilled on the tablecloth. The son and daughter-in-law became irritated with the mess.  "We must do something about father," said the son.  "I've had enough of his spilled milk, noisy eating, and food on the floor."

So the husband and wife set a small table in the corner.  There, grandfather ate alone while the rest of the family enjoyed dinner.  Since grandfather had broken a dish or two, his food was served in a wooden bowl.

When the family glanced in grandfather's direction, sometime he had a tear in his eye as he sat alone.  Still, the only words the couple had for him were sharp admonitions when he dropped a fork or spilled food.

The four-year-old watched it all in silence.  One evening before supper, the father noticed his son playing with wood scraps on the floor.  He asked the child sweetly, "What are you making?"  Just as sweetly, the boy responded, "Oh, I am making a little bowl for you and mama to eat your food in when I grow up."  The four-year-old smiled and went back to work.

The words so struck the parents that they were speechless.  Then tears started to stream down their cheeks.  Though no word was spoken, both knew what had to be done.

That evening the husband took grandfather's hand and gently led him back to the family table.  For the remainder of his days he ate every meal with the family.  And for some reason, neither husband nor wife seemed to care any longer when a fork was dropped, milk spilled, or the tablecloth soiled." – Unknown Author
I am a woman who likes to lead by my actions and not just my words, as for my children, all 3 of them want to be authors in areas that they can help society inshAllah.  All 3 of them have goals to memorize the Quran and be scholars of Islam, and pursue other careers as well.  My daughter wants to be a zoologist and get a Ph.D in Islam.  My son wants to be a haffith, scholar, and an inventor.  Remember that we must all answer to Allah (SWT) about how we took care of what He gave us.  That should be enough for all of us to want to do it, for what will our answers be to Ar-Rahman?  I leave you with words of encouragement to help your kids achieve their dreams and goals within the Islamic scope of life, they don't have to give up their deen to be successful in this life, and they can do both inshAllah.  However, they need the support of mom and dad.
In conclusion, your child can become anything, but needs your support along the way.  Your child needs your love, compassion and patience to teach him or her.  Be the best parent you can be, so that you don't have regrets later!  I hope that you have gotten the point that your child can graduate early inshAllah, and even have the chance of going to college early, but more than anything they have the potential to being the leaders for Ummah when you and I are gone, inshAllah.  You must nurture the seeds you have planted, you water it, fertilize it, and give it sunshine or else it won't bloom like you want it to.
[youtube]http://www.youtube.com/watch?v=77iKWZxWeEA[/youtube]
For anyone who wants more information on home schooling, or how to make this process happen for them, please email me at zohra@zohrasarwari.com
Zohra Sarwari is a Muslim woman speaker who has authored and published nine books. She gets invited to speak all over the country in front of Muslims, non-Muslims, college students and parents alike. She and her daughter have been featured in places like Fox News and she was Noor TV's 2009 Woman of the Year. To have her weekend seminar: "Live Forever: It's your life's dream" come to your city, please email zohra@zohrasarwari.com.
Jannah Wall Art | MuslimKidsMatter
Assalam Alaykum wa Rahmatullah wa Barakatuh
Jannah Wall Art
We thought long and hard about what to focus on this Ramadan. We decided it would be motivation! The desire to do pray has to spring from motivation. Being obedient to parents has to spring from motivation. Racing to do any good deed has to spring from motivation. Children love rewards and what better reward and motivator to focus on, than Jannah itself, the best and ultimate reward.
Each day in Ramadan, the challenge is to read a description or two of Jannah, cut out a petal, and write the description in a few words on the petal. Children then need to stick the petals next to each other to make a flower. By the end of Ramadan, the children will have made a beautiful flower containing the descriptions of Jannah to hang up on their walls to remind them why they need to pray, be good to their parents, give charity and accumulate as many good deeds as possible.
Everything has been provided for you including the descriptions of Jannah, the petal template, a sample of what the flower should look like and step by step instructions. You just need to print and execute!
GET YOUR FREE RESOURCE NOW
https://ilmburst.lpages.co/ilm-burst-ramadan-treat

May Allah allow us all to witness Ramadan and make us from those who excel in worship throughout the blessed month.
Wassalam Alaykum
The Ilmburst Family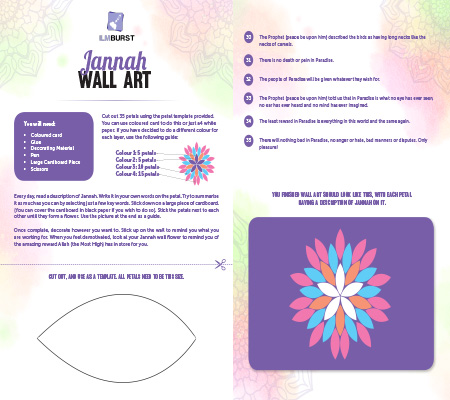 MuslimARC Releases Guide for White Muslims By White Muslims
The author of the MuslimARC Guide writes an introduction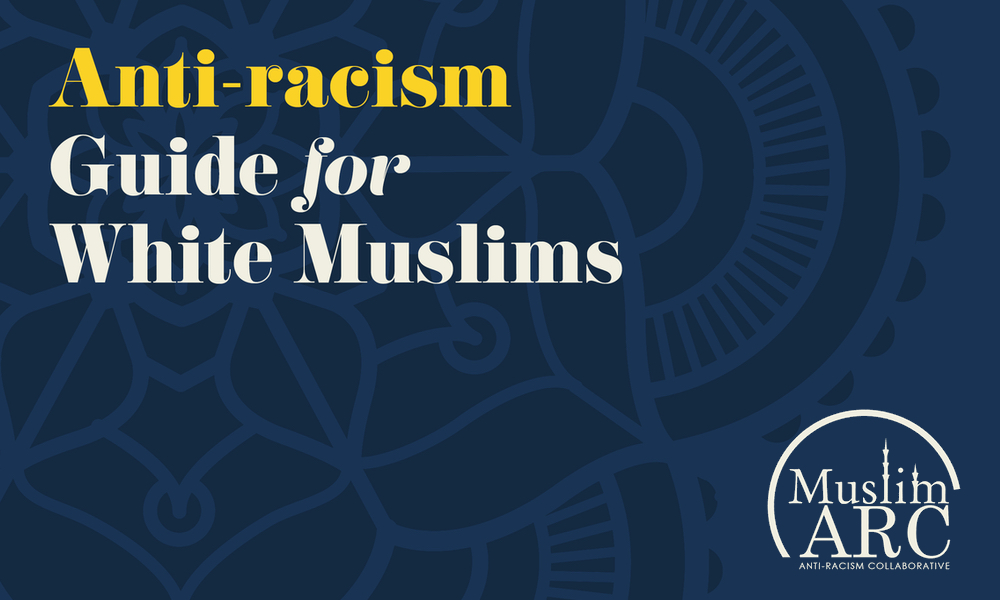 "As people who are both white and Muslim, we straddle two identities -one privileged in society and the other, not. We experience Islamophobia to varying degrees, sometimes more overtly depending on how we physically present, and at the same time we have been socialized as white people in a society where white people hold more social power than People of Color (POC). The focus of the toolkit is to provide resources and information that will help guide us toward good practices and behaviours, and away from harmful ones, as we challenge racism within the Muslim community (ummah) and in society at large." MuslimARC Guide 
As part of our mission to provide education and resources to advance racial justice within the Muslim community, the Muslim Anti-Racism Collaborative (MuslimARC) is producing a series of community-specific guides to be a resource for those who want to engage in anti-racism work within Muslim communities.
The first in this series, the Anti-Racism Guide for White Muslims, has been written specifically for white Muslims, by white Muslims under the guidance of the anti-racist principles of MuslimARC. While white Muslims know that Islamically we are required to stand for justice, growing up in a society that is so racially unequal has meant that unless we seek to actively educate ourselves, we typically have not been provided the tools to effectively talk about and address racism.
The Anti-Racism Guide for White Muslims is a tool and resource that speaks to specific needs of white Muslims who are navigating the process of deepening their understanding of racism and looking for concrete examples of how, from their specific social location, they can contribute to advancing anti-racism in Muslim communities. The Guide also addresses views and practices that inadvertently maintain the status quo of racial injustice or can actually reproduce harm, which we must tackle in ourselves and in our community in order to effectively contribute to uprooting racism.
The Guide was developed by two white Muslim members of MuslimARC, myself (Bill Chambers) and Lindsay Angelow. The experiences, approaches, recommendations, and resources are based upon our own experiences, those of other white Muslims we have encountered or spoken to, and research and analysis by others who have been cited in the Guide.
As white people, we are not always aware when we say or write something that reflects our often narrow analysis of racism and need to be open to feedback from Muslims of Color. My own personal process of helping to develop this Guide made me aware of the many times I was in discussions with Muslims of Color, especially women, when I had reflect better upon the privilege I experience as a white person and also the white male privilege that comes with it. It is difficult not to feel defensive when you realize you may have said too much and listened too little on a topic that is really not about you.
Talking about racism is a hard topic and we anticipate that for many white Muslims reading the Guide, there may be a feeling of defensiveness and having difficulty learning from the examples given because you feel that the examples don't apply to you. You may feel the need to call to attention the various forms of injustice you feel you have experienced in your life, for example where you felt like an outsider as a convert in Muslim community. Our advice is to recognize that those reactions are related to living in a society where we are very much shielded from having to deeply understand racism and examining our role in it. In the spirit of knowledge seeking, critical thinking, and the call to justice communicated to us in the Qur'an as expectations that Allah has of Muslims, we must push past those reactions and approach the subject matter in the spirit of knowledge, skill-seeking, and growth.
"People, We have created you all from a single man and a single woman, and made you into races and tribes so that you should get to know one another (49:13)." One of our most important purposes is to really "get to know" one another, build just and loving communities together, all the time knowing we all come from the same source and will return together. If this Guide does anything, let it inspire a deeper understanding of our unique identity as white Muslims and how to use it to advance a more just society.
You can find the  #AntiRacismGuide for White Muslims at http://www.muslimarc.org/whitemuslimguide
Further reading:
White Activism Is Crucial In The Wake of Right-Wing Terrorism
Emotional Intelligence: A Tool for Change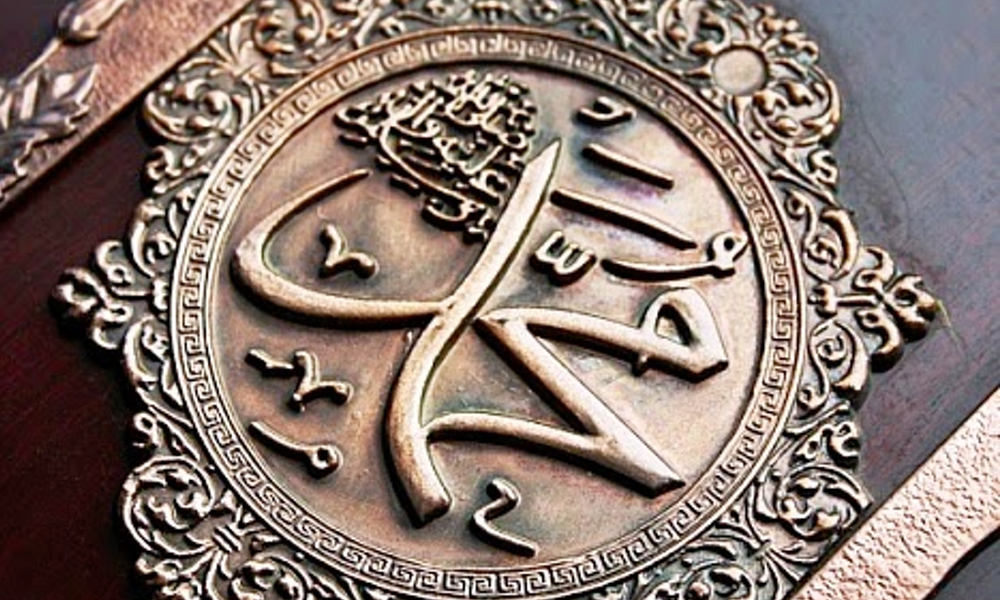 Why do we consider emotional intelligence to be half of the Prophetic intellect? The answer lies in the word "messenger." Messengers of Allah are tasked with the divine responsibility of conveying to humanity the keys to their salvation. They are not only tasked with passing on the message but also with being a living example of that message.
When ʿĀʾishah, the wife of the Prophet ﷺ, was asked to explain the character of the blessed Prophet ﷺ, her reply was, "His character was the Qurʾān.[1]" We are giving emotional intelligence a place of primacy in the construct of Prophetic intelligence because it seems implausible that Allah would send a messenger without providing that messenger with the means necessary to exemplify and transmit the message to others. If the Prophets of Allah did not have the necessary knowledge and skills needed to successfully pass on the message to the next generation, the argument would be incomplete. People could easily excuse themselves of all accountability because the message was never conveyed.
We also see clear examples in the Qur'ān that this knowledge was being perpetually perfected in the character of the Prophet ﷺ. Slight slips in his Emotional Intelligence were rare, but when they did occur, Allah gently addressed the mistake by means of revelation. Allah says in the Qurʾān, "If you (O Muḥammad) were harsh and hardhearted, then the people would flee from you." This verse clearly placed the burden of keeping an audience upon the shoulders of the Prophet ﷺ. What this means is that the Prophet ﷺ had to be aware of what would push people away; he had to know what would create cognitive and emotional barriers to receptivity. When we study the shamāʾil (books about his character), we find that he was beyond exceptional in his ability to make people receptive. He took great care in studying the people around him and deeply understanding them. Only after the Prophet ﷺ had exhausted all the means of removing barriers to receptivity would the responsibility to affirm the message be shifted to those called to it.
Another example of this Prophetic responsibility can be found in the story of Prophet Mūsa when he was commissioned to call Pharaoh and the children of Israel to Allah. When Allah informed him of the task he was chosen for, he immediately attempted to excuse himself because he had a slight speech impediment. He knew that his speech impediment could potentially affect the receptivity of people to the message. He felt that this disqualified him from being a Prophet. He also felt that the act of manslaughter he committed might come between the people and guidance. All of these examples show that Allah's Prophets understood that many factors can affect a person's receptivity to learning something new, especially when the implications of that new information call into question almost every aspect of a person's identity. History tells us that initially, people did not accept the message of the Prophet Muhammad ﷺ; they completely rejected him and accused him of being a liar.
One particular incident shows very clearly that he ﷺ understood how necessary it was for him to remove any cognitive or emotional barriers that existed between him and his community. When the people of his hometown of Makkah had almost completely rejected him, he felt that it was time to turn his attention to a neighboring town. The city of Ṭā'if was a major city and the Prophet ﷺ was hopeful that perhaps they would be receptive to the message. Unfortunately, they completely rejected him and refused to even listen to what he had to say. They chased him out of town, throwing stones at him until his injuries left him completely covered in blood. Barely making it outside the city, the Prophet ﷺ collapsed. Too weak to move, he turned his attention to his Lord and made one of the most powerful supplications made by a Prophet of Allah.
"اللهم إليك أشكو ضعف قوتي، وقلة حيلتي، وهواني على الناس، يا أرحم الراحمين، أنت أنت رب المستضعفين وأنت ربي، إلى من تكلني؟ إلى عدو يتجهمني؟ أو إلى قريب ملكته أمري؟ إن لم يكن بك علي غضب فلا أبالي، غير أن عافيتك أوسع لي، أعوذ بنور وجهك الذي أشرقت له الظلمات، وصلح عليه أمر الدنيا والآخرة، من أن ينزل بي غضبك، أو يحل علي سخطك، لك العتبى حتى ترضى، ولا حول ولا قوة إلا بك"
"Oh Allah, only to You do I complain about my lack of strength, my insufficient strategies, and lowliness in the sight of the people. You are my Lord. To whom do you turn me over? Someone distant from me who will forsake me? Or have you placed my affair in the hands of my enemy? [2]"
The Prophet ﷺ felt that he was the reason why the people were not accepting the message. His concern that "my low status in the eyes of the people," informs us that he understood that people naturally judge the seriousness of a message based on the stature of the message bearer. The people of Ṭā'if were extremely ignorant, so much that they adamantly refused to enter into any dialogue. In reality, this was not due to any shortcoming of the Prophet ﷺ; he demonstrated the best of character and displayed extreme patience in the face of such ignorance. But the beginning of the supplication teaches us what he was focused on: making sure that he was not the reason why someone did not accept the message.
Because his message was not geographically restricted like that of other Prophets, those who inherited the message would have the extra burden of transferring the message to a people with whom they were unfamiliar. The intelligence needed to pass the message of the Prophet Muḥammad ﷺ around the world included an understanding of the cultural differences that occur between people. Without this understanding effective communication and passing on of his message would be impossible.
A sharp Emotional Intelligence is built upon the development of both intra- and interpersonal intelligence. These intelligences are the backbone of EQ and they provide a person with emotional awareness and understanding of his or her own self, an empathic understanding of others, and the ability needed to communicate effectively and cause change. Emotional Intelligence by itself is not sufficient for individual reform or societal reform; instead, it is only one part of the puzzle. The ʿaql or intellect that is referenced repeatedly in the Qurʾān is a more comprehensive tool that not only recognizes how to understand the psychological and emotional aspects of people but recognizes morally upright and sound behavior. After that this intellect, if healthy and mature, forces a person to conform to that standard. Therefore, we understand the ʿaql to be a comprehensive collection of intelligences analogous to Howard Gardner's Multiple Intelligences theory.
Taking into consideration the extreme diversity found within Western Muslim communities, we see how both Moral Intelligence and Emotional Intelligence are needed. Fostering and nurturing healthy communities requires that we understand how people receive our messages. This is the interpersonal intelligence aspect of EQ. Without grounding the moral component of our community, diversity can lead to what some contemporary moral theorists call moral plasticity, a phenomenon where concrete understandings of good and evil, right and wrong, are lost. Moral Education (Moral Education, which will be discussed throughout the book, is the process of building a Morally Intelligent heart) focuses on correcting the message that we are communicating to the world; in other words, Moral Intelligence helps us maintain our ideals and live by them, while Emotional Intelligence ensures that the message is effectively communicated to others.
My father would often tell me, "It's not what you say, son; it's what they hear."
Interpersonal understanding is the core of emotional intelligence. My father would often tell me, "It's not what you say, son; it's what they hear." From the perspective of Emotional Intelligence, this statement is very accurate. The way we interpret words, body language, verbal inflections, and facial expressions is based on many different factors. The subtle power of this book lies in the simple fact that your emotional intelligence is the primary agent of change and thus the most powerful force you have. You must understand how people perceive what you are communicating to them. What is missing from my father's statement is the primacy of Moral Intelligence. Throughout this book, I attempt to show how the Prophet Muḥammad ﷺ demonstrated a level of perfection of both of these intelligences.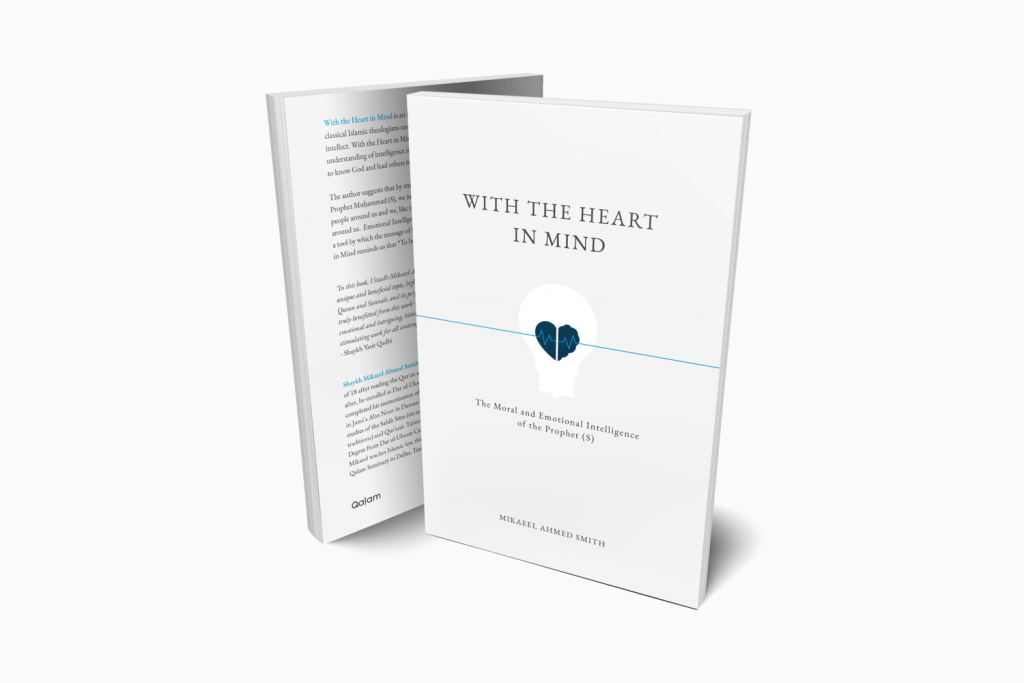 *With the Heart in Mind is available for pre-order at https://www.qalam.foundation/qalambooks/with-the-heart-in-mind
[1]Bayhaqī, Shuʿb al-ʾĪmān, vol. 3, p. 23.
[2] Ibn Kathir, al-Bidāyah wa al-Nihāyah, vol. 3, p. 136.