A Tremendous Opportunity for Ajr: A Call for Donations for Shaykh Ibrahim Dremali
Innalhamdalillah.
Last year, we mentioned the health condition of Sh. Ibrahim Dremali, hafidhahullah, as he began to undergo chemotherapy due to a complicated health condition. Now, Sh. Ibrahim is going through serious financial difficulty due to his chronic sickness and health complications. He currently is not working as his health is such that even walking and standing have been difficult for him.
As Sh. Ibrahim is among those whom we count as the leaders and scholars of our community, we feel that we cannot idly stand by and allow him to endure his ordeal without any help. In order to assist the Shaykh in his time of need, as he has touched so many of our lives, we at MuslimMatters are raising funds to donate to Shaykh Ibrahim. Shaykh Ibrahim has not asked anyone to raise money for him, but we love this scholar dearly for the sake of Allah, and we pray that Allah will put barakat for you and for him in whatever you give for the shaykh's relief from the provision Allah has given you.
For those who do not know Dr.Ibrahim, he has been one of pioneers of the Islamic work in the United States for more than 20 years! A co-founder of many Islamic institutes and universities including the Assembly of Muslim Jurists of America (AMJA), and a prominent scholar who helped greatly in disseminating Islamic knowledge for the benefit of the Muslim and American community at large in the US. He has a Ph.D in Shariah (Islamic Jurisprudence) with specialization in Fiqh (Jurisprudence) from Al-Azhar University, and has worked in various capacities as Professor, Imam and Director.
Matching Donation:
To jump start the fundraising, MM will match the first $2,500 that is donated to Sh. Ibrahim, dollar-for-dollar. Individually or collectively, we challenge each of you and all of you to donate $2,500 for Shaykh Ibrahim. But we don't want to stop there. Our goal is to get up to $10,000 donated to Sh. Ibrahim through MM. His financial need requires immediate action. Will you rise to this challenge?
How to Give:
You can send checks to Clear Lake Islamic Center, which is also raising funds for Sh. Ibrahim. Make sure you mention how much you donated in the comments, so we know how much to match. If you would like to keep your donation anonymous, then just comment anonymously, inshaAllah, to motivate others to donate.
Donate via Check: Make checks payable to Ibrahim Dremali (with a note indicating the money is a donation for Shaykh Dremali). Send checks to Clear Lake Islamic Center, address:
Clear Lake Islamic Center
17511 El Camino Real
Houston, TX 77058
You can also call CLIC at 281-480-3332 and speak to either Shaykh Waleed Basyouni or Shaykh Ibrahim Ezghair about the money you send.
Remember, our Prophet Muhammad, sall Allahu alayhi wa sallam, did not leave behind dinar nor dirham, but rather he left behind knowledge. So let us rally together to support this scholar, this inheritor of the prophets, our beloved Sh. Ibrahim Dremali.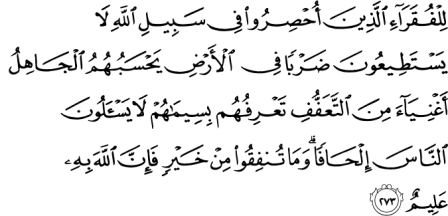 The Holy Qur'an, Surah al Baqarah, ayat 273
[Approximate translation by Sahih International]
[Charity is] for the poor who have been restricted for the cause of Allah , unable to move about in the land. An ignorant [person] would think them self-sufficient because of their restraint, but you will know them by their [characteristic] sign. They do not ask people persistently [or at all]. And whatever you spend of good – indeed, Allah is Knowing of it.

[From Tafsir al-Jalalayn]
For the poor (this is the predicate of the missing subject, al-sadaqāt, 'voluntary almsgiving'), who are constrained in the way of God, those who have confined themselves [in preparation] for the struggle: this was revealed concerning the people of Suffa, consisting in some four hundred of the Emigrants (muhājirūn), set apart [from the other Muslims] for the study of the Qur'ān and to take part in raids; and they are unable to journey (darban, means safaran) in the land, to engage in commerce and earn their living, since they are fully engaged in the struggle; the ignorant man supposes them, on account of the way they behave, rich because of their abstinence, that is, their refraining from asking for things; but you, the one being addressed, shall know them by their mark, by the signs of their humility and exertion; they do not beg of men, and make urgent demands, importunately, that is to say, they do not beg in the first place, so there is no question of persistence. And whatever good you expend, surely God has knowledge of it, and will requite it accordingly.
Hadith Shareef
A man came to Abu Darda (radi Allahu anhu) while he was in Damascus. Abu Darda asked him, "What has brought you here my brother?" He replied, "A hadith which you relate from the Prophet (sal Allahu alayhi wa sallam)." Abu Darda asked, "Have you come for some worldly need?" He replied, "No." "You have come only to seek this hadith?" He replied, "Yes." Abu Darda then said, "I heard the Messenger of Allah (sal Allahu alayhi wa sallam) say: "Whoever treads a path due to which he seeks knowledge, Allah will make him tread one of the paths towards Paradise. The angels lower their wings out of contentment for the seeker of knowledge; the inhabitants of the heavens and the Earth, even the fish in the depths of the sea ask forgiveness for the learned man. The superiority of the scholar over the worshipper is like the virtue of the moon on the night when it is full, over all of the stars. Indeed, the scholars are the inheritors of the Prophets, and the prophets do not leave behind dinar nor dirham, but rather, they leave behind knowledge. So whoever takes it, has acquired an abundant portion" [Abu Dawud & Tirmidhi, emphasis added]
Some videos of Shaykh Ibrahim (Jazak Allah khayr, Halaltube.com for compiling this list):
Description of Paradise
[youtube]http://www.youtube.com/watch?v=Lt2gSQCa4Tc[/youtube]
Love for the Dunya (Worldly Life)
[youtube]http://www.youtube.com/watch?v=7ec2DMc4QOs[/youtube]
Quest for Excellence

The Strangers
[youtube]RuIbdrnWy9c[/youtube]