If Superheroes were Muslims / Dua' Request l Sunday Open Thread 6/13/2010
In the future, I would like to write a Muslim Superhero story but till then here is some light humor. Some things I've thought about while trying to think up a Muslim Superhero.
(If you do not find this funny or lack a sense of humor then simply do not comment and ignore this piece, no need to debate about whether jokes are halal or not)
If Superheroes were Muslims:
They wouldn't wear tight-fitting costumes
If Superheroes were Muslims:
Most supervillains would strike at Salah time
(In this case, the heroes would utilize the Fiqh of Salah in Jihad)
If Superheroes were Muslims:
More Supervillains would convert to Islam than die
If Batman was a Muslim:
He'd keep that cool beard he had at the beginning of Batman Begins
If Superman was a Muslim: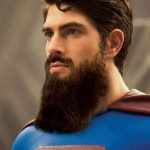 Some Sufis would regard him as a Hazrat and regard his powers as Karamaat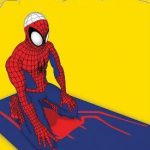 If Spiderman was a Muslim:
He'd marry both Gwen Stacy and Mary Jane, problem solved
If Ironman was a Muslim:
The war in Afganisthan would be over
If Wolverine was a Muslim:
He wouldn't hit on the X-women
If the X-women were Muslim:
It would be easier for wolverine to lower his gaze since they'd be in hijab
If Magneto was a Muslim:
He'd look like Gandalf
Dua' Request
On a serious note, a young sister has gone missing in Lake Michigan. Prayers are requested, volunteers welcome (request in email from Faique).
Her name is Sofia Khan, her father, Omer Khan, is the vice principal of MCC (Muslim Community Center) Sunday School.