Peaceful, Brotherly, Jewish Zionist Settlers Torch Mosque in West Bank
A mosque burned down in West Bank, and there has hardly been a squeak in the media. Had a temple been burned down, everyone and his brother would know of it.
Is peace in the Middle East as burned out as this mosque?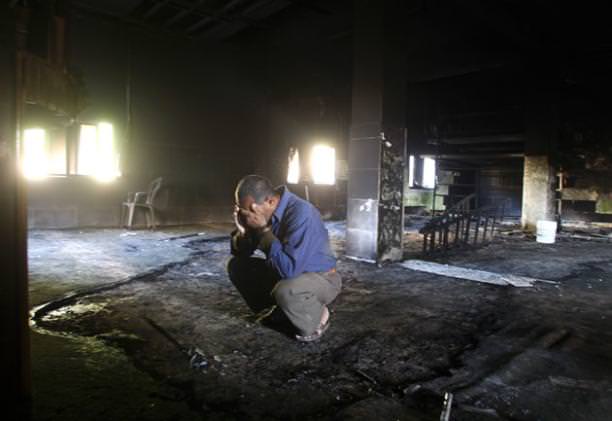 Image: Reuters