The Five Dysfunctions of Islamic Organizations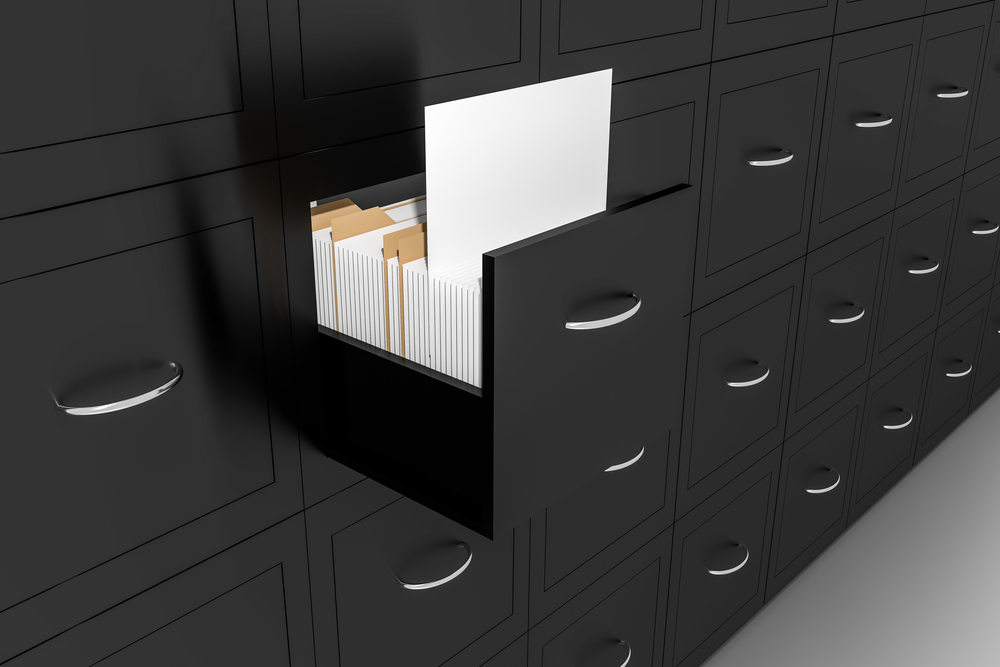 This information should benefit anyone involved in Islamic organizations, but it really needs extra attention from those in leadership positions in their communities to start to effect the type of change needed to prevent dysfunction.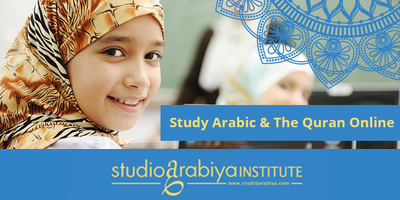 The Five Dysfunctions Are
Absence of Trust
Fear of Conflict
Lack of Commitment
Avoidance of Accountability
Inattention to Results
These are laid out by Patrick Lencioni in his book, The Five Dysfunctions of a Team: A Leadership Fable. While the pertinence to a professional or corporate environment is obvious, these are at the core of the problems faced by Masajid and Islamic organizations across the country.
1. Absence of Trust
The fear of being vulnerable with team members prevents the building of trust within the team.
Understanding trust means refining our notions of the term. Trust means knowing the others around you have good intentions, and that you don't need to shield yourself around them. It is distinct from reliance, which is "trusting" that a peer will perform a given task reliably. Trust is being able to open up, and show vulnerability while knowing that those vulnerabilities won't be used against you.
What we find with many Islamic organizations is that people's actions are dictated by what others will think about them. Think about the person elected to be the Masjid treasurer with no accounting or financial experience whatsoever. This person continues to do this job day in and day out, despite not being able to do it well. Instead, this person is focusing on holding this position for strategic reasons vis-a-vis others within the organization. He is constantly trying to protect himself. If trust existed within the organization, he would be able to display that vulnerability and instead be 100% focused on performing the treasurer duties to the best of his ability.
It is commonplace that the higher ranking members in these organizations are usually the "well-educated" ones (e.g. the "doctor uncle"). One thing we often fail to realize is that these people have been trained their entire lives to be competitive with their peers and constantly outperform them. Personal reputations are at stake. If these instincts cannot be 'turned off' for the betterment of the organization, then a lot of time is invested into managing the fallout. Examples of this include having constant meetings to manage people's behaviors, and seeing a decrease in the willingness of organization members to help one another.
Organizationally, another factor that contributes to a loss of trust is not identifying and utilizing people's skills. How can trust exist in a masjid construction project when a Muslim contractor who has been managing construction projects for a living for over 20 years is sitting around while the organization turns over the masjid construction plans to a pediatrician?
This is the fundamental building block to freeing Islamic organizations of dysfunction, and it is perhaps the hardest because it requires the greatest overhaul in attitude and environment.
Once established however, it can foster constructive conflict.
2. Fear of Conflict
The desire to preserve artificial harmony stifles the occurrence of productive, ideological conflict.
-Important concept to understand: Ideological conflict vs. Personal conflict-
Have you ever met a husband and wife who never had an argument with one another? Have you ever met a parent that never had a disagreement with his or her children? Didn't think so.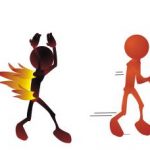 Why do we expect that Islamic organizations should operate under some kind of happy-go-lucky utopia? To preserve this naive notion of how things should be, we avoid engaging in any kind of conflict. What ends up happening then is that direct conflict is avoided within the organization, but it is replaced with back-stabbing, personal conflicts, and politics.
You have seen the organization where there may be a body of 7 people. 3 of them meet separately, and 4 of them meet separately. Then they concoct conspiracy theories about how the opposing camp really feels about an issue, and why they are pushing a particular position over another. Then they get riled up, and go out to the community seeking more support for their own side. Next thing you know, it's an all out community conflict with name-calling, people not talking to each other, and the conflict finally erupting at a dinner party at some innocent person's house while the innocent bystanders try to enjoy some chicken biryani.
Muslim organizations simply seem to want to avoid having any healthy conflict (discussion). This is why they all dread meetings that are boring, and where nothing gets done. When organization members trust each other, they can talk freely with one another and debate the merits of different ideas. Sit down and completely hash it out. A certain level of maturity is of course required, so that the debate does not turn personal. The element of trust is what allows people to freely credit or discredit ideas without worrying about hurting someone's feelings (and then later making personal attacks behind their back).
Meetings should be lively and focus on the concepts and ideas being discussed – even if they become emotional. Let people be passionate about why they feel that a certain project is a waste of money, or that the dome of the masjid should be 25 feet in diameter instead of 30 feet, and so on.
This is important because once the merits of an idea have been thoroughly discussed, everyone has had a chance to air their objections or concerns, and people can respond to them. So let the best ideas win. Once that is done, even the people who initially opposed the idea, can support it from an organizational perspective. Contrast this with a board member who unwillingly votes in favor of a certain project, waiting for it to fail, then running around telling the community, "I told you so!"
3. Lack of Commitment
The lack of clarity or buy-in prevents team members from making decisions to which they will commit.
Commitment only comes from the step above – once everyone's perspectives and opinions have been heard, they can all buy into the concept knowing that all ideas have been considered. And of course, that discussion cannot take place without step 1 – establishing trust.
According to Lencioni, the two biggest factors hindering commitment are:
Desire for consensus
Need for certainty
It seems many Islamic organizations refuse to move forward even one step without both of those being in place. Finding consensus is a nearly impossible task, and consensus is usually sought out of fear of backlash. It seems leaders are unwilling to make decisions without 100% support in case something goes wrong, they can defend themselves. This is unhealthy for the growth of any organization.
People do not need to agree with a decision in order to support it. As long as their ideas have been properly heard (explained in the step above), then they can rally around the decision – even if they disagree with it.
The need for certainty is closely related to the phenomenon of analysis paralysis. Organizations are unwilling to make a decision until a certain amount of data is available to them – at which point it might be too late. They have an innate need to feel like they have made the correct decision. Often times, a decision will need to be made quickly, and without the benefit of having all of the relevant information available. It is important to decide, and move on. Better to go down swinging then not show up at all. We are blessed with Istikharah and shura. Utilize them. Constantly delaying a decision, or flip-flopping back and forth will not help you make the correct choice, instead it will just kill your credibility.
Symptoms of lack of commitment include: ambiguity about direction and priorities, lack of confidence, fear of failure, and revisiting issues over and over for discussion. Islamic organizations need to clearly define their goals, rally around those common objectives, create an environment of learning from mistakes, and moving forward without regret.
The Prophet (sal-Allahu 'alayhi was-Sallam) said the believer is not bitten from the same hole twice. We cannot demand perfection, but we demand the best effort.
4. Avoidance of Accountability
The need to avoid interpersonal discomfort prevents team members from holding one another accountable.
Lack of clarity and direction (as explained in the step above) makes it impossible to hold anyone accountable. How can someone be accountable if they do not know what is expected in the first place?
Successful organizations must have an environment in place where people are able to call each other out for not living up to their standards. This should be the case whether positions are paid or unpaid. People are uncomfortable letting others know that their performance may not be up to the expected standards because they fear losing a volunteer, or perhaps even a friendship. Letting these feelings fester though, will only cause those relationships to deteriorate. It is time for Islamic organizations to stop settling, and demand the best – even if it requires some personal discomfort along the way. Doing this will actually develop mutual respect amongst the people working within the organization because they know they are equally being held to the same high standards by one another.
If this accountability is not there, then people begin to simply look out for their own self-interests over and above the interests of the organization.
5. Inattention to Results
The pursuit of individual goals and personal status erodes the focus on collective success.
Once an organization has clearly defined its goals and objectives, it must focus on meeting them. When an organization loses sight of those results, their attention shifts elsewhere. Lencioni says 'elsewhere' in this case would be team and individual status:
Team Status: For [some], merely being part of the group is enough to keep them satisfied. For them, the achievement of specific results might be desirable, but not necessarily worthy of great sacrifice or inconvenience. As ridiculous and dangerous as this might seem, plenty of teams fall prey to the lure of status. These often include altruistic nonprofit organizations that come to believe that the nobility of their mission is enough to justify their satisfaction … as they often see success in merely being associated with their special organizations.

Individual Status: This refers … [to people focusing] on enhancing their own positions … at the expense of the team.
The collective results must be more important than individual aims and objectives. One important note is the relationship of this dysfunction to the issue of trust (step 1). Individuals getting involved must also cleanse their hearts of any ill intentions such as seeking fame and credit in the community. The eventual breakdown of an entire organization can start from the simplest of individual wants or intentions.
Concluding Thoughts
Lencioni summarized it best:
And so, like a chain with just one link broken, teamwork deteriorates if even a single dysfunction is allowed to flourish.

Another way to understand this model is to take the opposite approach – a positive one – and imagine how members of a truly cohesive team behave:

They trust one another.
They engage in unfiltered conflict around ideas.
They commit to decisions and plans of action.
They hold one another accountable for delivering against those plans.
They focus on the achievement of collective results.
Please also see: The 90/10 Rule for Masjids
To Kill a Muslim – Part 1
Yahya noticed the obscene gesture that the man across the street gave him, but he ignored it, and chose not to tell his wife Samira. He knew how deep racism ran in these small towns. He would just have to be patient.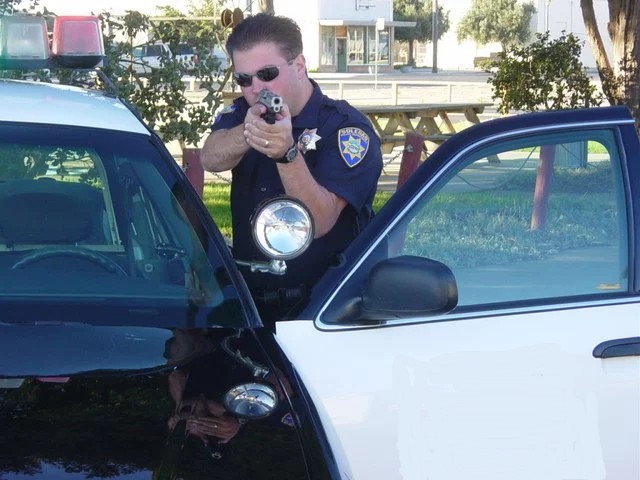 1. Ragheads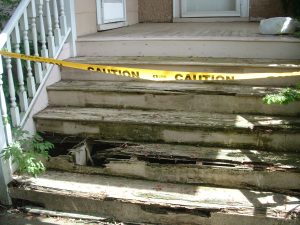 Nursing a warm beer, Chad sat on the ramshackle front porch with the rotting steps and peeling paint. His hand clenched tightly the beer can as he watched the filthy camel hugging family move in across the street. Liquid sloshed over his fist.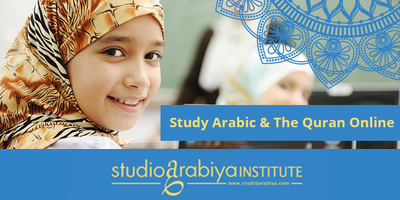 It was unbelievable. This was Alhambra, a white town in America. Trump's America. Making America great again, putting the freaks and coloreds back in their places. Sure, there were wetbacks in Alhambra – you couldn't escape them in California – but there were hardly any blacks, and there were certainly no terrorist camel huggers.
Until now. There they were across the street and two houses down, unloading a trailer hooked to a silver Honda Accord. It was a whole family of ragheads – a woman with her stupid oppressed scarf on her head, a little boy and girl, and the father. Chad studied the man with contempt. The guy was tall, maybe 6'1 or 6'2, and black. Well, maybe he was African or some such, 'cause he wore one of those long, colorful African shirts. His skin was mud colored, and his hair was short under that stupid beanie. He was skinny though. Chad was pretty sure he could kick the guy's ass. The man noticed Chad looking and waved. Chad flipped him the bird. The man frowned and went on moving his crap.
Chad spent a lot of time sitting on the porch nowadays, ever since he'd been fired from his loss prevention job at Walmart. That still made his jaw clench and his vision go red every time he thought about it. Some black dude – a gangbanger no doubt – had tried to shoplift box of tampons, of all things, and Chad stopped him. A scuffle ensued. Chad recovered the tampons, but the banger got away. And Walmart fired him. Said he'd violated the terms of service of his employment, which required no physical engagement of any kind. You were supposed to ask the thief to return the goods, but if they refused you were not supposed to stop them, follow them, or "engage" in any way, due to the liability to other customers if the encounter turned violent.
So the shade goes off scot-free, and Chad gets fired. A law abiding, hard working, white American gets fired for doing the right thing. It made him want to smash something. Actually it made him want to smash someone, ideally his Filipino woman boss at Walmart, but any foreigner would do.
So here he was, twenty two and unemployed, nothing but a high school diploma to his name, sitting on his mom's porch. All his old high school friends had jobs and girlfriends. Some even had wives. A couple had gone to college.
It wasn't right. His life wasn't supposed to turn out like this. He'd been a track star in high school – hundred meters and hurdles – and was supposed to have gone to college on a scholarship, but he'd blown out his knee, and they'd all abandoned him. It was like, if you weren't of use to people, they didn't give a crap about you. You were disposable. Blood sucking leeches. They'd given his spot on the track team to a black kid, a sophomore. Kid probably couldn't even read. Was that piece of crap out there now, living the life that should have been Chad's? How could this happen in Trump's America? That was the problem, that it hadn't been Trump's America back then. It had been Barack Hussein's America, the Commie Muslim traitor, damn his terrorist soul.
He seethed with the unfairness of it. He was no genius, he knew that. But he'd been a good runner, talented. He'd had the opportunity to make something of himself, to be the first in his family to go to college. He could have been more than his parents. A teacher maybe, or even a lawyer. His mother survived on welfare and what she could beg, borrow or steal from her string of boyfriends.
As for his dad, sure, Chad admired him in some ways – the man had been a shot caller in the Aryan Nation prison gang, able to point a finger and have another man killed. He'd been looked up to and respected. And he'd taught Chad what it meant to be a proud white man, standing up for your race and not taking any crap from coloreds. But let's face it, Dad had spent 90% of his adult life in prison, and in the end had died the way he lived, with a knife in his gut. That wasn't what Chad wanted for himself.
Plus, if Chad was being honest, he'd evolved beyond this father's way of thinking. His father always used to say that the coloreds – no matter the shade – were filthy and inferior and should all be eliminated, even if that meant a race war across the face of America. It was a certainty, according to him, that the race war was coming. RaHoWa, he used to call it – Racial Holy War. The coloreds were secretly plotting to wipe out white America. It was an assault on the white, Christian values that had built everything worldwide in the modern world.
But when Chad had worked at Walmart he'd been forced to work with people of all colors and even folks from other countries like Filipinos and Chinks. He´d asked a few of them about RaHoWa, trying to find out about their plans to destroy the white race, but they seemed genuinely clueless. Chad slowly realized that RaHoWa was a myth, and that the coloreds were ordinary people like himself. They liked the same sports teams he did, played the same video games, watched the same shows. Yeah, they ate some weird crap and some of them smelled different, and their music was garbage. And they weren't as smart of course. That was a fact. White people were the smartest, they had invented everything. That was why they ran the world. But the point was that the coloreds weren't evil.
He had come to the conclusion that what was needed was not a race war, but separation. Let the coloreds live in their own neighborhoods and go to their own schools. Let them marry their own women and breed their own brats. And Chad and the white people would do the same. Live and let live. Not the Filipino bitch who fired him of course, he still wanted to bust her head open. But the others, yeah.
But the Muzzies – the Islamics – that was a different story. They were terrorist, cult following traitors. Not normal people. Muzzies were evil and sick in the head. Everybody said so. Plus, they lied as part of their sicko religion. It was called takaya or some crap. What kind of twisted bullcrap was that? They beheaded people, for Christ's sake. If you were Christian in their country they would cut off your head with a hunting knife. They were devil worshipers. They should all either be kicked out of the country or killed. Period. And then Mecca should be nuked, and that would be the end of it.
But instead of taking care of business, the government was letting them go around like normal people. Even Trump had wimped out. The evidence was right in front of Chad's eyes. Ragheads in his neighborhood, on his street. It was insane. How could terrorists go around openly showing off their rags? Where was Homeland Security? That was a good idea, actually. See something, say something, right? He took his phone out of his pocket and called 911.
2. Moving Day
Yahya Mtondo noticed the young man across the street staring. He waved, and when the fellow gave him an obscene gesture in return he frowned. In the old days – that is to say, in his angry and lost years of his youth – he would have marched straight over there and punched the man in the face, and damn the consequences. But he wasn't that man anymore. So here merely shook his head and turned back to the job of moving.
His wife Samira must have noticed his expression. "What's wrong habibi?"
He forced a smile. "Nothing's at all, mchumba wangu." Usually he called her mpenzi wangu – my love. But when he wanted to tease her he called her mchumba wangu, my homemaker. It was actually a term of endearment in his native Kenya, or at least it was what his dad always used to call his mom, may Allah have mercy on them. But he knew it annoyed Samira. In any case, he wasn't going to tell her about the young man across the street. Samira tended to worry – she even had anxiety attacks sometimes – and he didn't want to give her anything more to stress over.
"Just tired from the fast," he added. "But I love it. I feel so light and free. I'm a bird doing loop de loops. Oooh!" He spread his arms. "My feathers are as cool as ice."
Samira rolled her eyes. "You're such a nut."
He had not been crazy about the idea of moving to this poor, mostly white enclave in Central California, about twenty miles northeast of Fresno. He knew from experience how deep racism often ran in such towns. And he had two strikes against him in these people's eyes, since he was both African and Muslim. Not that he was ashamed. He was proud of his Kenyan heritage, and was grateful that Allah had guided him to Islam.
They were here because his wife had just completed her medical residency in Fort Worth, Texas, where they'd moved from, and Alhambra Community Hospital had unexpectedly offered her a fellowship in her specialty of oncology. The salary was not spectacular, but it was better than she'd earned as a resident. Between that and his income as a rideshare driver, plus the low property values here in Alhambra, they'd been able to buy a house for the first time, alhamdulillah – thanks to God for all His blessings.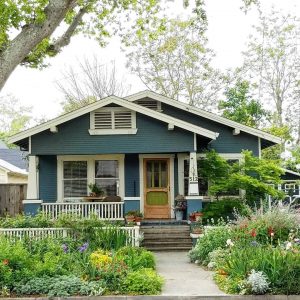 The best part of all was that there was no ribaa involved. No interest. They'd gone through a group called Central Valley Islamic Finance, which helped qualified Muslims to buy cars and homes without interest. Yahya was deeply relieved about that. He ́d made plenty of mistakes in life, but so far he'd managed to avoid the sin of ribaa, sometimes making great sacrifices in the process.
It felt like an achievement. He could see himself on Yawm Al-Qiyamah – the Day of Resurrection – standing before some great angel who held in his hand a parchment listing Yahya´s sins, each with a small checked box: anger, resentment, cursing, jealousy, ingratitude, and more. But then Yahya ́s eyes would settle on the one little unchecked box – Ribaa. He would point to it excitedly, saying, ̈Look, look!̈ And he ́d hope that it might perhaps, offer him a chance for safety on that Day.
It was pretty sad, he knew, when avoiding a major sin was your last chance for salvation. Welcome to the 21st century. Or maybe that was a cop-out. He sighed.
̈Come on babe, tell me. What is it?̈ His sweaty-faced wife touched his cheek. She was always so alert to any sign of inner turbulence on his part.
He smiled. ¨Nothing.¨
She slid her arm through his. ̈Look at our house. Our house. SubhanAllah.¨
He set down the box he had tucked under one arm and studied the house. 701 Minarets Avenue. They had taken the street name as a sign. Their own little homestead, their own piece of earth – of course it all belonged to Allah, but it was theirs to care for. He would import a few elephants and a lion and call it Little House on the Serengeti. He chuckled at his own joke.
The house was small for a family of four – only 1,100 square feet. But it was cute – a little Craftsman bungalow built in 1901, painted teal with white trim, and featuring a small covered veranda to relax on when the weather go too hot, as it often did here in Central California. The yard was planted with wildflowers and native shrubs, while an immense magnolia tree grew in the front yard, casting shade over most of the house, its thick, waxy leaves glowing deep emerald in the morning sun. Some sort of songbird trilled from deep in the tree, praising God in its own language. Yahya loved it.
As an added bonus, Samira's family lived in Los Angeles, only a four hour drive from here.
Allah the Most High had opened a door for them, and they'd walked through, taking the path that the Most Wise chose for them. Yahya knew in his heart that there would be good in this path, or Allah would not have set them upon it. That was trust, tawakkul. Doing your best, then putting your life in Allah's hands and trusting Him to bring you through whatever obstacles you faced. Tawakkul was not, as some thought, naivete. Yahya had not lived an easy life. He ́d experienced terrible tragedies, and had walked through trench and terror, metaphorically speaking, just to stay alive. No, tawakkul was a choice and a mindset. It was faith.
As for the young man across the street, Yahya would make an effort to reach out to the neighbors, get to know them. Weren't Muslims commanded to be kind to their neighbors? Only through kindness could an enemy become a friend.
He kissed his wife on the temple and bent down wearily to pick up the box.This was Ramadan, and Yahya's energy level was at rock bottom. He hadn't taken any food or water in many hours. Fortunately, all the family's possessions fit into a small U-Haul trailer, and the moving was nearly done. That was one advantage of being poor, he thought wryly. It made moving easier.
Ten minutes later, hefting a 6-foot bookshelf and turning, he almost tripped over Sulayman, his four-year-old son, who had picked up a table fan by the cord. Yahya resisted the temptation to chide the boy. The irritability he felt was a byproduct of his hunger and weariness from the fast. Part of the challenge of Ramadan was to overcome that irritability and replace it with compassion. Instead of anger, to give love. Instead of resentment, to exercise generosity. Instead of self-absorption, to expand your sphere of concern to include your family, neighbors, the community, the Muslim ummah, and finally the world. That was Ramadan, and that was Islam.
Sulayman and his three-year-old sister Amirah were only trying to help in their little way. But yeah, they were getting underfoot. He was about to suggest they go play inside the house when he heard sirens approaching. It sounded like there were a lot of them, and they were close. Curious, he set the bookshelf down in the driveway. The sirens kept getting louder, and a moment later a black-and-white Alhambra police cruiser careened around the corner, then another right behind it, tires squealing. Yahya didn't know what was going on – a burglary in the neighborhood, or a domestic dispute maybe? – but he wanted his family out of harm's way.
"Samira," he said urgently. "Take the kids into the house, please. Right away." His wife had also paused to see the source of the commotion. She stood near the front door of the house, her hands gripping tightly on the box of dinnerware she was carrying. Like him, she was tall – about 5'10" to his 6'1" – and though she was Palestinian, her skin was a beautiful shade of brown that fell somewhere between copper and mahogany. Her purple hijab concealed long black hair that she typically wore loose beneath her scarf.
While Yahya was quiet and contemplative, Samira could be loud. She had a laugh that rang out, and a smile that stretched a mile wide. People were drawn to her brash and bubbly personality. Only those who knew her best understood the insecurities and worries that she hid beneath that bright and happy laugh.
As the wailing sirens mounted Samira dropped the box. Whatever was inside shattered when it hit the ground. She scooped up the kids, lifting them bodily off the ground, and disappeared inside the house.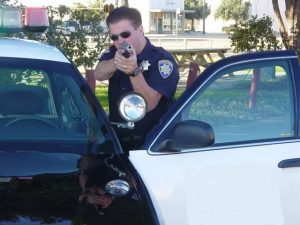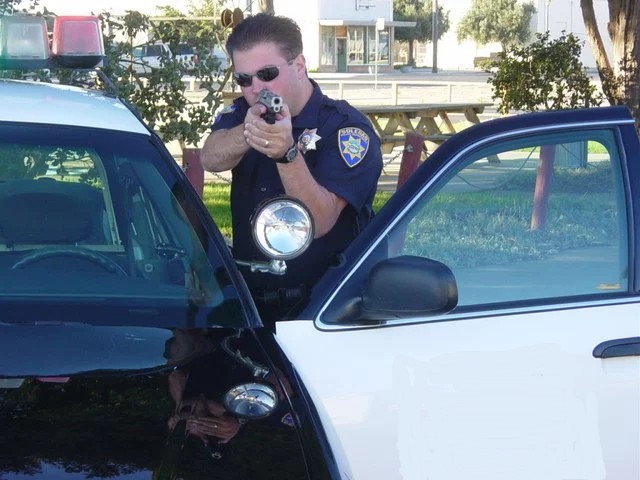 What on earth? What had gotten into her? Yahya was about to go after her when the police cars skidded to a halt in the street in front of his own home. Doors were thrown open, and officers kneeled behind them, pointing their guns at his house. Yahya looked around in confusion. Was a fugitive hiding in his yard?
"Put your hands on your head," someone bellowed through a loudspeaker, "and get down on your knees!"
Again Yahya looked around. Surely they did not mean him?
"You with the hat and the beard! Put your hands on your head and get down on your knees! This is your last warning!"
SubhanAllah, they did mean him! He considered protesting or at least asking for clarification. Then he looked at the barrels of the firearms pointing at him, one of which was bright yellow for some reason – some kind of phaser pistol? he thought crazily – and realized this was not the time for anything less than obedience. Moving slowly so as not to alarm the cops, he put his hands on his head and went down to his knees. Two offers charged forward, their weapons trained on Yahya's chest. One pulled his hands behind his back and handcuffed him, then shoved him forward. He fell, turning his face to the side at the last second and striking his cheek on the driveway. The impact made him grunt in pain. He thought he heard the muffled cries of his wife or children from inside the house. They were probably watching through the window.
This was not something he would have ever wanted them to see. He struggled to rise up, to say to the officers, "Come on now, what's this all about?" He was not personally afraid. It was never his way to be afraid of people or the things people did. He was good with God and trusted in the path. He just didn't want his children to see their father being treated this way.
The cops tased him. He didn't understand at that moment what was happening. Every muscle in his body seized in a terrible cramp. His limbs thrashed uncontrollably and his torso flopped like a dying fish on the floor of a boat. His vision went red as agonizing pain blasted his consciousness. He still heard his family screaming, and in the distance he heard laughter as well – triumphant, mocking laughter. The agony seemed to go on forever, then vanished without a trace, leaving no remainder of pain.
He regained control of himself and turned his head to look at the officers. The one who'd tased him stood rigid, his arms in a classic firing pose, his muscles quivering. He was young and slender, pasty white with red hair and a prematurely receding hairline. What Yahya noticed most of all, however, was that the man was petrified. His eyes were wide with fear. SubhanAllah, what was he so afraid of? He was staring as if Yahya were some mythical monster laying in the driveway, like an abominable snowman. Except he wasn't an abominable snowman. He was an abominable Muslim, apparently.
"Hey," Yahya said in what he hoped was a soothing tone. "It's alright. I'm not-"
"Shut up, faggot!" one of the officers bellowed, and once again the electricity coursed through him. He spasmed and fell hard, striking his mouth this time. Then he felt hard objects hitting him, striking his legs and back. A hammering blow clapped the side of his head, and darkness descended upon his mind.
* * *
Next: Part 2 – The Black Jesus
Reader comments and constructive criticism are important to me, so please comment!
See the Story Index for Wael Abdelgawad's other stories on this website.
Wael Abdelgawad's novel, Pieces of a Dream, is available on Amazon.com.
Gravedigger: A Short Story
A fist crashed into Ghada Aziz's eye, snapping her head back and turning her legs to straw. Pain exploded in her face and she wondered if her orbital socket had just shattered. Somehow she clung to consciousness, covering her head with her arms, then lashing out with a punch of her own.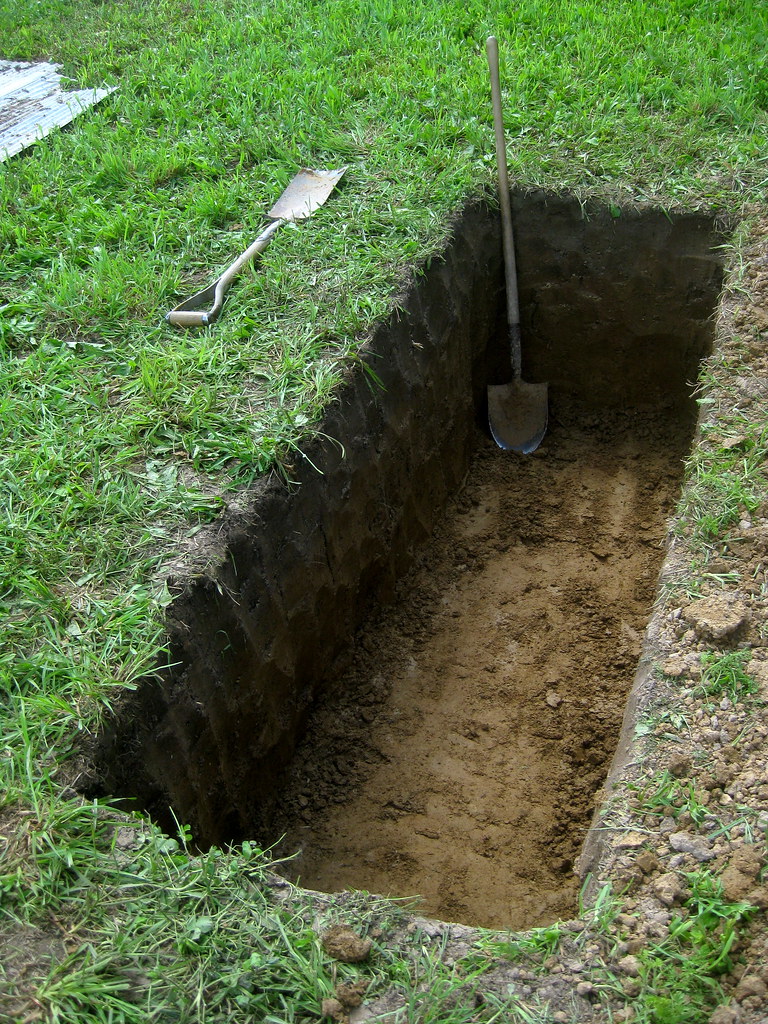 A fist crashed into Ghada Aziz's eye, snapping her head back and turning her legs to straw. Pain exploded in her face and she wondered if her orbital socket had just shattered. Somehow she clung to consciousness, covering her head with her arms, then lashing out with a punch of her own. She couldn't take much more. Her left leg was swollen and numb, her ribs deeply bruised, and blood poured into her eyes from a cut on her forehead.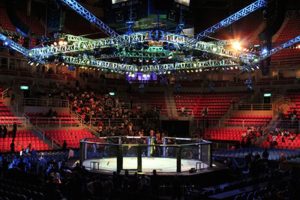 She never saw the blow that knocked her out. She crashed to the blood-spattered canvas, mouth open and drooling, dimly aware of the referee shielding her. A roaring sound like an avalanche filled her ears, and knew it was the sound of the crowd cheering her opponent. This was her sixth loss in the last two years, and the fourth by knockout. She'd once been the seventh ranked female bantamweight fighter in the world, but she was done. Twenty seven years old and washed up, her MMA career was over.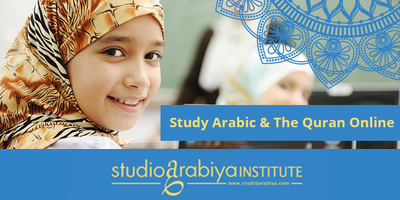 Was it for this that Baba – her father – had fled Iraq with her when she was twelve, leaving behind the land where his wife and son – her mother and older brother – had been slaughtered? Was it for this that he gave up his work as a radiologist to work as a janitor in Los Angeles, somehow managing to pay for her English and karate lessons?
And how had she repaid him? Other Arab-American children became doctors and engineers, but Ghada dropped out of college, driven by her passion for martial arts. The fighting ring was the only place where she felt completely in control of her destiny. Life delivered one crushing blow after another – losing loved ones, loneliness, grief – but in the ring, standing over her opponent in triumph, life was powerless to harm her. Only in the ring did she feel in control, secure.
She wouldn't have blamed Baba for being disappointed in her, but he'd been proud, even when the local Arab community criticized him for letting his daughter adopt immoral ways. He dropped in on her training sessions and hung news stories about her on the wall. Unlike many fighters Ghada had no nickname, and Baba used to teasingly say that she should call herself The Saracen, or The Arab Assassin. As if she needed to call attention to her heritage. She already received death threats from Americans and Arabs alike. The only thing Baba would not do was attend her fights. He couldn't bear to see her getting hit. Baba also supported her financially until she began to win, at which point she bought him a little house in Eagle Rock with a garden that he tended lovingly.
Then he died, his heart giving out on a cold January morning as he raked the leaves in the yard, while Ghada was away at training camp. Her shame at having neglected him was a worse blow than any she'd ever taken in the ring.
Someone gripped her arm. Sibni, she thought in Arabic, her cheek glued to the canvas, her braided black hair soaking up blood. Let me be. But the coach pulled her up and mopped her face as the cut man pressed the freezing end-swell disc into her forehead to stanch the flow of blood. She hung her head, not wanting to see the faces of the leering crowd, many of them overjoyed to see the Arab bitch lose. So much hate she'd faced. All for nothing.
She remembered being surprised at how many people came to Baba's funeral. Arabs and other members of the Muslim community – Pakistanis, Indians, African-Americans, and the odd Latino or white convert – stood in rows to pray.  Non-Muslims came as well, approaching her to offer their condolences. She didn't know most of them. They spoke of her father's generosity or his guidance. While she'd been focused on training, Baba had intertwined with many lives, touching many hearts. That should have been comforting, but it only reminded her that she hadn't been there enough to truly know him. She hadn't been involved. Her grief was a thunderstorm in her head and would not let up. She skipped training sessions, lived on instant noodles and delivery pizza, slept past noon every day and lost fight after fight, unable to win the outer battles while the inner ones raged.
Now that her career was finally over, she fell into a pit of despair. She stopped bathing, washing the dishes, and paying the bills. Late notices came. Sometimes the doorbell rang and people called to her. A few times she recognized the voices of Farah and Summer, two Muslim friends she'd had in high school. They'd drifted away after she became an MMA fighter. Or had she pushed them away, preempting the threat of their rejection? They'd attended a few of her fights as well – she'd seen them in the front rows, cheering. She'd always refused to acknowledge them, fearing that they were there to judge her. They both wore hijab after all, while she was out in front of the world wearing knee-length shorts and a lycra shirt, making a spectacle of herself. So she'd deliberately avoided them, not meeting their eyes when she left the ring after the fights.
Sometimes she thought about killing herself. She resisted the idea, knowing it was against her religion and everything her father had taught her. But… there was no way forward. She was an unemployed college drop-out, finished in her career, alone in the world, and – judging from the unopened late notices she was receiving from the state – about to lose her father's house for non-payment of taxes.
One miserable night, unable to sleep and equally unable to bear her own thoughts, she walked into the kitchen. Roaches scattered. Filthy dishes stewed in the sink. In the middle of the room stood a small table and two folding chairs. Her father used to sit there when he read the newspaper and paid the bills. Why had he kept two chairs there? Perpetually waiting – hoping – for Ghada to return home and join him at that little table? Atop the table stood a glass vase filled with desiccated morning glories. Those same dead flowers had been there since Baba died.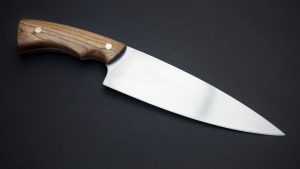 She went to the cutlery drawer and took out a large steel vegetable knife. Her father always kept the knives sharp. She placed the tip against the inside of her left wrist. She would make a long, deep cut, then she'd do the other arm. Then she'd lie down in bed and wait for it to be over.
She pressed the tip of the knife into her wrist. It broke the skin and blood welled up, running in a rivulet into her palm and dripping from her middle finger. It was time to die.
Except… she could not make her hand move. She could not go further. An inner voice said, "This isn't right. There's always another way, a better way. You're a fighter. Don't give up now." She ignored that voice and cut a little further. Blood began to pour now, running down her wrist and hand and spattering onto the kitchen floor. Her arms trembled. One of her elbows bumped the vase on the table. It tipped over, rolled off the table and shattered into a hundred fragments.
A memory came to her in a flash. She was a child in Baghdad, in the small villa they'd called home. Mama was standing on a stepladder, removing a burnt-out fluorescent bulb – the long kind – from the ceiling fixture. She handed it down to Ghada, who was her assistant in everything, whether cooking, cleaning or home repair. "Pass me the new one," Mama said.
"I'll do it, I'll do it!" exclaimed tousle-haired Ibrahim, her younger brother. Before Ghada could stop him he snatched up the new bulb from where it leaned against the wall – and dropped it. Slivers of glass exploded across the floor. Both children froze, expecting to be punished. Their cat, Halawa, came padding in to investigate the commotion. Mama sighed and instructed Ghada to put Halawa in the bathroom before she cut her paws. It was the only room with a door, since the others had only curtains in the doorways. As they all worked to clean the broken glass, Halawa kept crying to be let out. Ghada felt bad for the cat, but it was for the kitty's own good. When they were finally finished and released the cat she trotted out with her tail high, giving them all an accusing look.
Later, Mama said, "What we did with Halawa is a metaphor for how Allah protects us."
"What's a metaphor?" Ibrahim wanted to know.
"An example. Sometimes we feel trapped in our situations. We can't find a way out. We cry and complain, not understanding why Allah has closed the doors. Our vision is small, so we don't see the broken glass all around. We don't realize that we are exactly where we need to be in that moment, and that Allah is protecting us. But if we are patient, the door will open when the time is right."
Remembering this now, remembering her dear, patient mother, and imagining what her mother would say if she could see her daughter in this moment, Ghada cried out and dropped the knife, which fell to the floor with a clatter. Her entire body trembled, with what emotion she could not say. She would wait. She would… try something. What, she did not know.
She left the house for the first time in two weeks and went to visit her father's grave. It was located in a sprawling, hilly cemetery that belonged to the city of Los Angeles. She sat on the grass of his grave and wept, fingering the plaque set into the ground. Sami Daoud Aziz, beloved husband and father. She tried to speak to him or pray over him, but no words came.
On her way out she saw a sign on the gate: Help Wanted. She saved the number in her phone and called it the next morning. The cemetery was looking for a full-time gravedigger. The job paid $15 per hour plus benefits. It was no fortune, but it might allow her to pay the bills, and more importantly she'd be close to Baba. She applied and was accepted.
For the first six months there was hardly a day when she did not think about quitting. The work was grueling, even harder than MMA training. Even as a full time fighter she'd only trained four hours per day. The rest of it was just healthy eating, watching and analyzing training videos, and getting nine hours of sleep every night.
This job, on the other hand, was what she imagined when a convict was sentenced to "hard labor." Not that the environment was forbidding – it was actually extraordinarily beautiful. But this was a green cemetery, which is why the graves were hand dug. There was no gas-powered machinery of any kind, and only two maintenance workers for this entire, sprawling cemetery – herself and Dave, the groundskeeper. No embalming chemicals – Ghada learned all this in time – were used in burials, nor any grave liners or vaults. Only shrouds or biodegradable wooden caskets. Wildflowers were allowed to proliferate freely. Songbirds, squirrels and deer could be seen roaming the grounds, and butterflies were everywhere. With oak and bay trees covering the slopes, it looked more like a natural woodland than a traditional cemetery.
On a typical day Ghada had to dig two or three graves, which meant a full eight or nine hours of digging. She'd wake up in the morning with her muscles still aching from the previous day. At first her hands blistered, then they bled. Finally they grew calloused.
The plus side to the job was that she was close to Baba. She'd sit on his grave every day at lunchtime, sometimes crying, sometimes praying, sometimes just talking to him. Was this morbid? Was she psychologically damaged, unable to let go of the past? She didn't know. She only knew that being near her father comforted her.
Time passed. She paid off her bills. Her muscles stopped aching. Her almond colored skin darkened to cafe-au-lait from working in the sun every day. And she stopped crying. She began to pray again and to fast in the holy month of Ramadan, two things she hadn't done since she was a teenager. Her own transformation amazed her at times. She thought back to the night she'd pressed the knife to her wrist. Was it Allah who'd put that memory in her head at that moment – the memory of her cat Halawa and the broken glass? Regardless, alhamdulillah – all praise to God.
* * *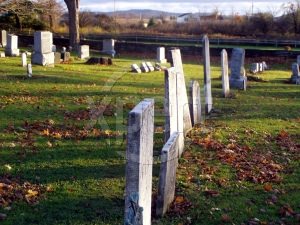 She tossed the last spadeful of dirt and mopped her brow. The sun was straight overhead, illuminating even the inside of the grave. Unhooking a tape measure from her belt, she checked the grave. One shovel deep, two and a half feet wide by seven long. Industry standard. Satisfied, she tossed the shovel out and leaped out of the grave, tucking and rolling as she cleared the top. Time for lunch.
The back east acre was screened by a row of pines. Management kept the maintenance equipment in a shed back here, but there was a narrow stretch of clear grass. Ghada always spent the first half of her break practicing martial arts here. It was something she'd come back to this year. She wasn't training for anything. It was movement for the sake of movement. Running through footwork and strikes, angling in and out, the workout left her physically energized and as emotionally serene as a summer sky. She hadn't been in a gym in two years, so she worked on fundamentals, sometimes combining the moves she already knew in inventive ways.
Later, sitting on the grass of Baba's grave, she unwrapped the 'eggah sandwich she'd prepared that morning. It was a dish her mother had taught her to make – a patty formed from a blend of eggs, broccoli and cheese, served in pita bread with a hummus spread. With it she had a cup of hasa al-khadr – vegetable soup spiced with ginger, garlic, cilantro and cumin. Eating these traditional foods made her feel that she was carrying on her cultural heritage in some way, and also kept her healthy for the extreme labor of this job.
The warm sunshine on her face felt pleasant. The air smelled of bay leaves and wild roses. Two squirrels chased each other around a tree and up and down the trunk. Watching them, Ghada smiled. Life was good. It amazed and pleased her that she could think this. The only thing lacking in her life was companionship. She had no family, no friends. She was all alone in the world.
As if disproving her assertion, Dave the groundskeeper sauntered over from where he'd been digging out a patch of invasive broom grass. He carried his lunch bag in one hand and thermos in the other. Ghada didn't mind. Nearing forty, tall but stoop shouldered, Dave was harmless, not to mention married. He and his wife June were MMA fans. He'd been thrilled to meet her when she first started, as he'd seen her fight when she was in her prime. He kept telling her she should be coaching fighters, not digging graves. She always shrugged this off. Maybe someday. The fighting world felt too much like the bad old days – though, if she was honest with herself, there was still a part of her that wondered how far she could have gone as a fighter if Baba had not died.
They ate in silence for a while. This was one of the things she liked about Dave. The two of them were well attuned to each other's moods.
"You don't talk to your dad much anymore," Dave said. He nodded to her father's plaque.
Ghada remembered how she used to sit here and confess her sins, sometimes weeping, sometimes telling Baba haltingly about her life, as if she expected him to condemn her failings. Why had she thought that? He'd never condemned her in life, after all. He'd done nothing but love her. My shining star, he used to call her.
"I've said it all."
"So you two are good?"
She smiled. "Yeah."
"You've changed since you started here."
"No kidding. I don't wake up with my limbs aching like I just ran a marathon. I remember when digging a single grave was exhausting. Blisters everywhere, my back sore, everything."
"Not just that. You're peaceful."
She nodded. "It's this job." She waved a hand at a bluejay that sat on the branch of a nearby oak tree, watching them and waiting for crumbs, no doubt. "Life amid death, you know? It's a constant reminder to live in the moment."
Her phone rang. That was odd. No one ever called her. She dug it out of her pocket and looked at it, then frowned. It was her coach. She hadn't spoken to him in two years. For a moment she thought of not taking the call. But that was the old Ghada. The new Ghada had nothing to fear from the past. "You sure you have the right number?" she greeted him, then listened as he spoke. "I'll get back to you," she said when he was done. "I know. Give me a half hour."
"What was that about?" Dave asked. "You look like you've seen a dead body." He grinned at his own joke. Funerals were a part of daily life here.
She said nothing.
"You're scaring me, kiddo."
"Sorry. You know the WFC? The World Fighting Championship?"
"Of course. You know I'm a fan. There's an event tonight. June and I are going."
"Oh. Well, the woman who was supposed to fight against Viviani Silva had an injury. They want me to fight her."
It was Dave's turn to gape. "Viviani 'The Monster' Silva? That's a title fight!"
"No one else wants it on such short notice. Or if they do, they're too far away."
"Man! Wait 'til I tell June. She'll freak out."
Ghada put up a hand. "I haven't said I'll do it. Listen, do you mind leaving me alone for a bit?"
"Sure." He scooped up his lunch and hurried off, no doubt to call his wife.
She ran a hand through the grass of her father's grave. She was not afraid. Where once the storm had raged inside her, now she was the eye. "But Baba," she said aloud. "That's not my life anymore."
Does the dream still live inside you? came his reply. If so then seize it, habibti, my love, my shining star.
* * *
"I owe you big time for taking this." Her coach hustled her into the arena. "No one expects you to win, okay? All you have to do is put on a show. Flash that Aziz spirit, try to make it through the first round. Even if you lose you make fifty grand. You look fit at least. Better than the last time I saw you."
Not much of a pep talk, Ghada thought. To hell with him if that was all he thought of her. She'd fight, but for herself, not for her coach or anyone else. Oddly, the thought of the fight itself excited her more than the $50,000 purse. What did she need $50K for anyway? She had everything she needed in life. What thrilled her was the opportunity to plunge into combat once again, to hit and be hit in a battle that was mental and emotional even more than physical. Those electric, brutal, and vivid minutes in which she was more fully alive than 99.99% of human beings.
Five minutes later she stood on the scale at the weigh-in, fight officials all around and press bulbs flashing. Viviani 'The Monster' Silva had already weighed in, but was there to check out the competition. The thick-jawed, heavily tattooed woman postured and called out insults. She looked exotic and mean in her skin-tight short-shorts and halter top.
Ghada, on the other hand, wore her usual knee-length shorts and a form fitting long sleeved shirt. It was her concession to Islamic modesty and she knew it was insufficient, but it was the best she could do in the ring. Her jet black hair was braided in cornrows, close to the scalp. She ignored The Monster and let out a slow breath, unperturbed. She saw surprise on the faces of the officials. Did they remember the out of shape, emotionally depressed wreck of a fighter from two years ago? Her eyes flicked to the wall mirror, curious to see herself as they saw her. Standing 5'7", she weighed in at 133 pounds. That was near the upper weight limit for a bantamweight, but there was not an ounce of fat on her. Her legs were rock solid and rippling with muscle, her arms powerful and well defined even through the shirt, her shoulders like two small boulders. She looked like a granite statue. The gravedigging, she realized. Digging graves was the most physically taxing thing she'd ever done. When she'd first started she couldn't dig a single grave without resting multiple times. Now she could dig for ten hours, wake up the next day and do it again, as easy as babaganoush. She'd never been stronger in her life, both physically and emotionally.
She looked to The Monster and saw a flicker of doubt on the woman's face. The hair stood up on Ghada's arms. I'm going to win this fight. The premonition hit her like the light of the summer sun, leaving no room for doubt. She was going to win. She was going to become the next women's bantamweight champion of the world.
What would she do after that? Would she continue to fight, or become a coach as Dave was always telling her to do? Or would she go back to digging graves? She didn't know. But she was sure she was going to win. She could feel it in her bones, as surely as her ancestors had been able to feel the approach of a sandstorm or the coming of the rain.
Someone called out her name. She looked over the crowd and spotted Farah and Summer at the back of the crowd of spectators. They grinned and waved. How had they known she would be here? In the past she would have looked away, not wanting to acknowledge them. But this time she smiled and waved, genuinely happy to see them. Their faces lit up and they shrieked as if they'd just met a celebrity.
The fight announcer approached, shook her hand. "Do you have a nickname you want me to use when I announce you?" he asked.
Ghada's smile spread into a grin. Then she laughed out loud. "Sure. Call me Gravedigger."
THE END
* * *
See the Story Index for Wael Abdelgawad's other stories. Wael's novel, Pieces of a Dream, is available on Amazon.com.
Emotional Intelligence: A Tool for Change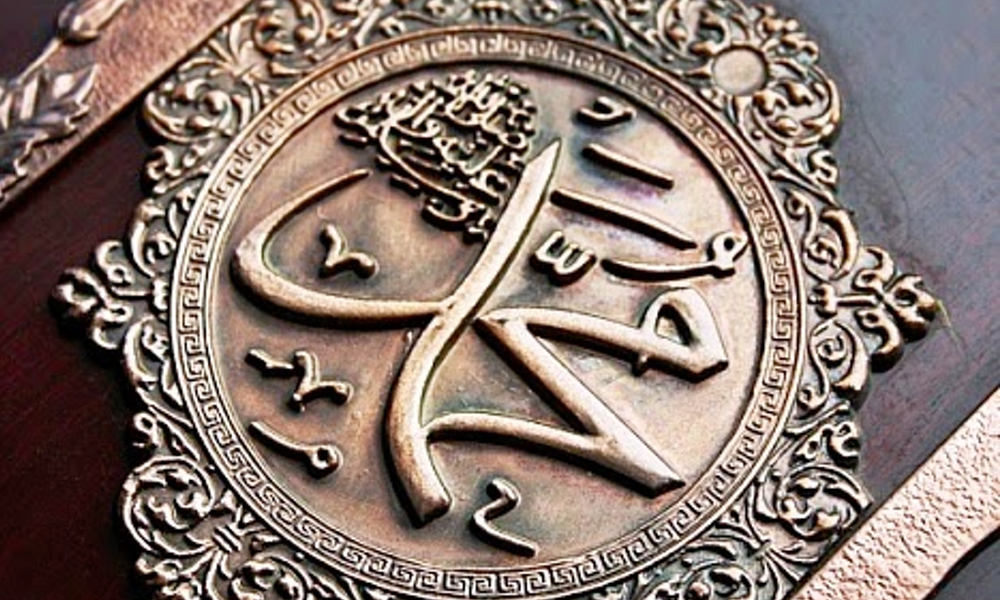 Why do we consider emotional intelligence to be half of the Prophetic intellect? The answer lies in the word "messenger." Messengers of Allah are tasked with the divine responsibility of conveying to humanity the keys to their salvation. They are not only tasked with passing on the message but also with being a living example of that message.
When ʿĀʾishah, the wife of the Prophet ﷺ, was asked to explain the character of the blessed Prophet ﷺ, her reply was, "His character was the Qurʾān.[1]" We are giving emotional intelligence a place of primacy in the construct of Prophetic intelligence because it seems implausible that Allah would send a messenger without providing that messenger with the means necessary to exemplify and transmit the message to others. If the Prophets of Allah did not have the necessary knowledge and skills needed to successfully pass on the message to the next generation, the argument would be incomplete. People could easily excuse themselves of all accountability because the message was never conveyed.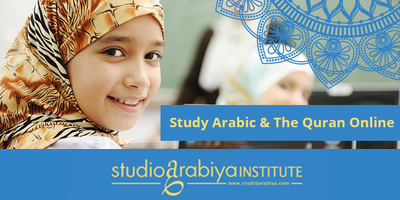 We also see clear examples in the Qur'ān that this knowledge was being perpetually perfected in the character of the Prophet ﷺ. Slight slips in his Emotional Intelligence were rare, but when they did occur, Allah gently addressed the mistake by means of revelation. Allah says in the Qurʾān, "If you (O Muḥammad) were harsh and hardhearted, then the people would flee from you." This verse clearly placed the burden of keeping an audience upon the shoulders of the Prophet ﷺ. What this means is that the Prophet ﷺ had to be aware of what would push people away; he had to know what would create cognitive and emotional barriers to receptivity. When we study the shamāʾil (books about his character), we find that he was beyond exceptional in his ability to make people receptive. He took great care in studying the people around him and deeply understanding them. Only after the Prophet ﷺ had exhausted all the means of removing barriers to receptivity would the responsibility to affirm the message be shifted to those called to it.
Another example of this Prophetic responsibility can be found in the story of Prophet Mūsa when he was commissioned to call Pharaoh and the children of Israel to Allah. When Allah informed him of the task he was chosen for, he immediately attempted to excuse himself because he had a slight speech impediment. He knew that his speech impediment could potentially affect the receptivity of people to the message. He felt that this disqualified him from being a Prophet. He also felt that the act of manslaughter he committed might come between the people and guidance. All of these examples show that Allah's Prophets understood that many factors can affect a person's receptivity to learning something new, especially when the implications of that new information call into question almost every aspect of a person's identity. History tells us that initially, people did not accept the message of the Prophet Muhammad ﷺ; they completely rejected him and accused him of being a liar.
One particular incident shows very clearly that he ﷺ understood how necessary it was for him to remove any cognitive or emotional barriers that existed between him and his community. When the people of his hometown of Makkah had almost completely rejected him, he felt that it was time to turn his attention to a neighboring town. The city of Ṭā'if was a major city and the Prophet ﷺ was hopeful that perhaps they would be receptive to the message. Unfortunately, they completely rejected him and refused to even listen to what he had to say. They chased him out of town, throwing stones at him until his injuries left him completely covered in blood. Barely making it outside the city, the Prophet ﷺ collapsed. Too weak to move, he turned his attention to his Lord and made one of the most powerful supplications made by a Prophet of Allah.
"اللهم إليك أشكو ضعف قوتي، وقلة حيلتي، وهواني على الناس، يا أرحم الراحمين، أنت أنت رب المستضعفين وأنت ربي، إلى من تكلني؟ إلى عدو يتجهمني؟ أو إلى قريب ملكته أمري؟ إن لم يكن بك علي غضب فلا أبالي، غير أن عافيتك أوسع لي، أعوذ بنور وجهك الذي أشرقت له الظلمات، وصلح عليه أمر الدنيا والآخرة، من أن ينزل بي غضبك، أو يحل علي سخطك، لك العتبى حتى ترضى، ولا حول ولا قوة إلا بك"
"Oh Allah, only to You do I complain about my lack of strength, my insufficient strategies, and lowliness in the sight of the people. You are my Lord. To whom do you turn me over? Someone distant from me who will forsake me? Or have you placed my affair in the hands of my enemy? [2]"
The Prophet ﷺ felt that he was the reason why the people were not accepting the message. His concern that "my low status in the eyes of the people," informs us that he understood that people naturally judge the seriousness of a message based on the stature of the message bearer. The people of Ṭā'if were extremely ignorant, so much that they adamantly refused to enter into any dialogue. In reality, this was not due to any shortcoming of the Prophet ﷺ; he demonstrated the best of character and displayed extreme patience in the face of such ignorance. But the beginning of the supplication teaches us what he was focused on: making sure that he was not the reason why someone did not accept the message.
Because his message was not geographically restricted like that of other Prophets, those who inherited the message would have the extra burden of transferring the message to a people with whom they were unfamiliar. The intelligence needed to pass the message of the Prophet Muḥammad ﷺ around the world included an understanding of the cultural differences that occur between people. Without this understanding effective communication and passing on of his message would be impossible.
A sharp Emotional Intelligence is built upon the development of both intra- and interpersonal intelligence. These intelligences are the backbone of EQ and they provide a person with emotional awareness and understanding of his or her own self, an empathic understanding of others, and the ability needed to communicate effectively and cause change. Emotional Intelligence by itself is not sufficient for individual reform or societal reform; instead, it is only one part of the puzzle. The ʿaql or intellect that is referenced repeatedly in the Qurʾān is a more comprehensive tool that not only recognizes how to understand the psychological and emotional aspects of people but recognizes morally upright and sound behavior. After that this intellect, if healthy and mature, forces a person to conform to that standard. Therefore, we understand the ʿaql to be a comprehensive collection of intelligences analogous to Howard Gardner's Multiple Intelligences theory.
Taking into consideration the extreme diversity found within Western Muslim communities, we see how both Moral Intelligence and Emotional Intelligence are needed. Fostering and nurturing healthy communities requires that we understand how people receive our messages. This is the interpersonal intelligence aspect of EQ. Without grounding the moral component of our community, diversity can lead to what some contemporary moral theorists call moral plasticity, a phenomenon where concrete understandings of good and evil, right and wrong, are lost. Moral Education (Moral Education, which will be discussed throughout the book, is the process of building a Morally Intelligent heart) focuses on correcting the message that we are communicating to the world; in other words, Moral Intelligence helps us maintain our ideals and live by them, while Emotional Intelligence ensures that the message is effectively communicated to others.
My father would often tell me, "It's not what you say, son; it's what they hear."
Interpersonal understanding is the core of emotional intelligence. My father would often tell me, "It's not what you say, son; it's what they hear." From the perspective of Emotional Intelligence, this statement is very accurate. The way we interpret words, body language, verbal inflections, and facial expressions is based on many different factors. The subtle power of this book lies in the simple fact that your emotional intelligence is the primary agent of change and thus the most powerful force you have. You must understand how people perceive what you are communicating to them. What is missing from my father's statement is the primacy of Moral Intelligence. Throughout this book, I attempt to show how the Prophet Muḥammad ﷺ demonstrated a level of perfection of both of these intelligences.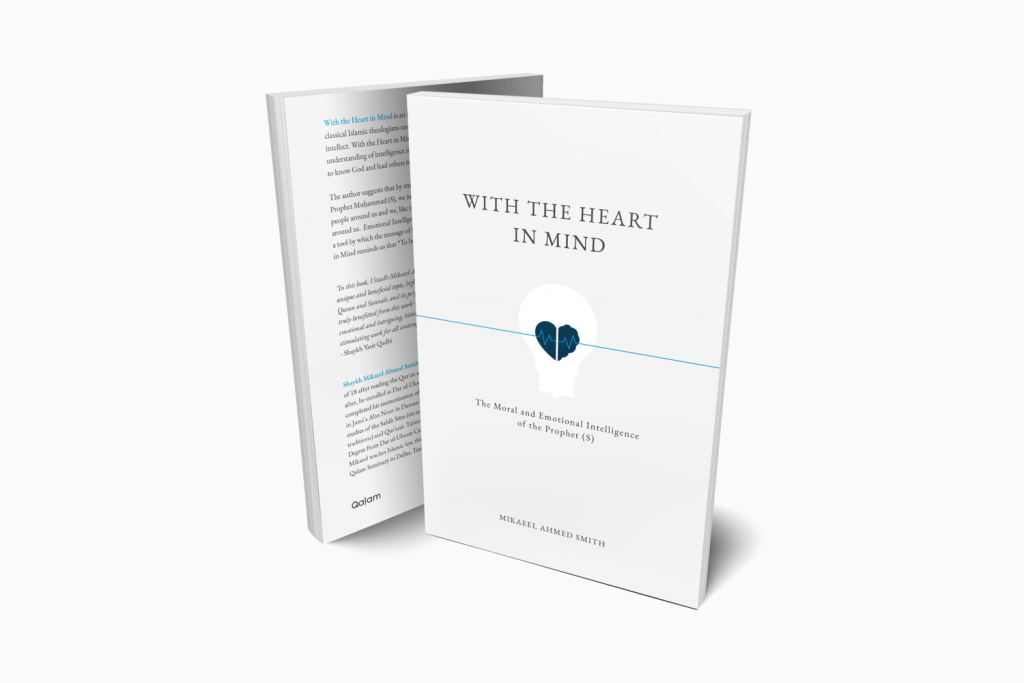 *With the Heart in Mind is available for pre-order at https://www.qalam.foundation/qalambooks/with-the-heart-in-mind
[1]Bayhaqī, Shuʿb al-ʾĪmān, vol. 3, p. 23.
[2] Ibn Kathir, al-Bidāyah wa al-Nihāyah, vol. 3, p. 136.