Lying For Knowledge? Fixing the Masjid Announcements Problem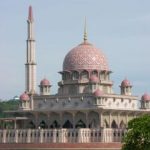 How does your masjid handle requests to announce programs? What if you're hosting an event, how do you determine who you allow to market and who you don't?
These are some of the questions I began contemplating after an unexpected incident at the masjid one night.
My day had started innocently enough, running around in preparation for a class at the masjid. It was with a guest speaker and part of a larger program, but a typical masjid event nonetheless.
Print out the necessary materials needed, check. Get some snacks, check. Get to the masjid early to set up chairs and tables, check.
Things aren't always that smooth, and you often have to expect the unexpected. But the unexpected is never really the same unexpected that you were originally expecting, is it?
A person came up to me asking to place flyers for a particular event. I told him that I cannot allow any flyers to be handed out in our masjid without the Imam's approval. The person immediately became argumentative, asking why 'other' flyers were put out for people to pick up. I politely mentioned that they were all promoting events of the particular masjid we were in.
Then this person said he spoke to "someone" at our masjid who okayed the flyer. A bit strange, to mention this now. I asked who he spoke to, and he said he couldn't rememer the name of who he spoke to. This was just met with a blank stare from me, at which point he said, "I spoke to shaykh……… [name]….yeah, that's his name right?"
I said you spoke to Shaykh [name]? He said yes. I had my suspicions but I knew it wouldn't be appropriate to act on them in this manner, so I simply said, if the imam said that, then go ahead.
I spoke to the Imam afterwards (he was unable to attend the event) and he confirmed that no one had asked him about this program or handing out flyers on this night at the masjid.
Now, I fully realize the brother may have made an innocent mistake, and perhaps someone told them they had gotten approval or something of that nature. There are truly 100 different things that could have happened, but I no matter how you slice it – it was a shady situation. There's of course a few more details and things that happened along with this story, but suffice it to say – I felt very strongly by the end of the night that this was a 'hit and run' marketing effort: show up at another event where you know hundreds of people will be gathered, and bully your way into having your event announced and promoted.
If it is as it appears, then could someone seriously be so driven to promote a specific event, an "ilm"ee event at that, that they actually LIE to achieve the final goal of publicity?
So my question to you all is this:
What are the best practices we can compile in regards to cross-promotion of other events at your own event?
Here's a few things to chew on.
Should you allow promotion of other events with certain stipulations-
Approval of Imam/Ameer?
Advance notice of 3-7 days to submit for approval?
What if you have an event for your masjid or organization, and someone wants you to advertise something that conflicts with your date?
What verification methods should be taken to vet these programs? How much investigation is necessary?
If you have a masjid fundraising dinner at 8pm next Friday, is it fair to say you won't make Juma announcements for another event on the same date/time?
What if you are hosting another organization, let's say AlMaghrib or Zaytuna is holding a promotional event in your masjid, is it appropriate to market other classes/activities that may distract from the one at hand?
How do you feel about allowing promotion of an event in which you are unfamiliar with the program/speaker?
That's a few of the thoughts on my mind, what I want to know is how have you solved this issue in your communities? What is the best policy out there?
When do you say no to someone, and how do you say no?
Final question: How do you balance between cooperating with people upon birr and taqwa, not harboring evil suspicion, while at the same time being practical and not naive?