Virtopsy: The Non-Invasive Autopsy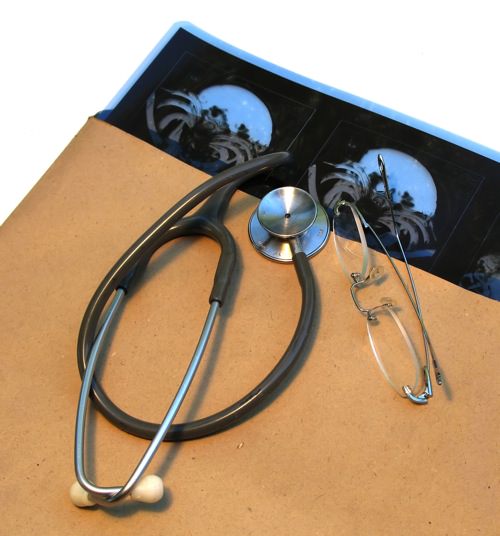 The subject of death, and especially autopsy, is a little more macabre than I'm used to dealing with. Even so, I could not resist sharing some information on the matter that I discovered via an unlikely source: my "They Work For You" email alerts. A free, online service that allows users to track UK Parliamentary goings-on, by keyword and/or a manner of other useful filters.
The email linked to a debate regarding an amendment to Clause 15 of the Coroners and Justice Bill, which covers the issue of post-mortem examinations. Muslims (and as it turns out, Jews as well) require the body to be buried as soon as possible after death occurs. In addition, generally speaking, many people have a special sensitivity towards surgical autopsy, as they don't wish the body of the deceased to be 'harmed' in any way.
The debate revealed that Manchester's coroners jurisdiction has been offering MRI-based autopsies for some time, developed in response to the needs of its sizeable Muslim and Jewish communities. Apparently, not only is the procedure non-invasive, but it is also much quicker than the traditional, dissection-based method, as it does not rely on the analysis of biopsies, which can delay the results of a post-mortem for days, or even weeks.
The following excerpt provides more information on the technique [Source]:
Powerful new technologies are yielding postmortem images that allow medical examiners to comprehensively understand cause of death while avoiding some of the drawbacks of traditional scalpel autopsy.

In the past, determining cause of death meant careful examination of the body by dissection—a time-consuming, expensive procedure some cultures find objectionable.

On the other hand, virtual autopsy, as it is generally known, uses CT and MR imaging to capture detailed images of cadavers. Radiologists can then create 3D visualizations that enable pathologists, coroners and medical examiners to investigate the condition of the body for clues to the cause and manner of death.

Swiss pioneers of the technology have trademarked the name Virtopsy® to describe their unique forensic reconstruction strategy that combines different imaging methods—computed tomography (CT), MR imaging, image guided biopsy and postmortem angiography, among others— with special database and application software.

…

Given that forensic evidence doesn't last forever, virtual autopsy's most obvious advantage is that it creates a 3D image—a permanent record that can be studied, archived or sent on to others.

…

Another key benefit of virtual autopsy is that it allows investigation without destroying the body, a procedure many people of different faiths and cultures find invasive or offensive. People of Jewish and Muslim faiths that believe most autopsies violate religious laws… while others find the idea of autopsy on relatives distasteful or unnecessary. "You have the decorum of a funeral, interrupted by a slight detour to chopping block—that's the way some people see it".
There was no mention in the parliamentary debate of other local British jurisdictions providing this service on a routine basis, though there was suggestion that it would become more widely available in the near future. It seems that this is an issue that Muslim and Jewish groups could easily lobby for, considering that MPs and coroners both appear sympathetic to the cause, and the cost of the procedure is not much higher than that of the surgical alternative.
Furthermore, as the advantages of this procedure are not restricted to the appeasement of cultural and religious obligations, but also include the better management of time and medical resources, its widespread adoption would be of benefit to the entire community, God-willing.