Outrageous: Muslim Woman, Lisa Valentine, Jailed for "Hijab Contempt" in Georgia!
We are happy to introduce the latest addition to our Associate Writers, one who is quite familiar to regular bloggers. We are excited to welcome Br. Abdul-Malik Ryan (Abu Noor Al-Irlandee), who joins the MM family with this post. You can read about Br. Abu Noor's background on our updated Associates page. A related message to our female readers: our next Associate introduced will indeed be a sister (coming very soon inshallah!). -MM Staff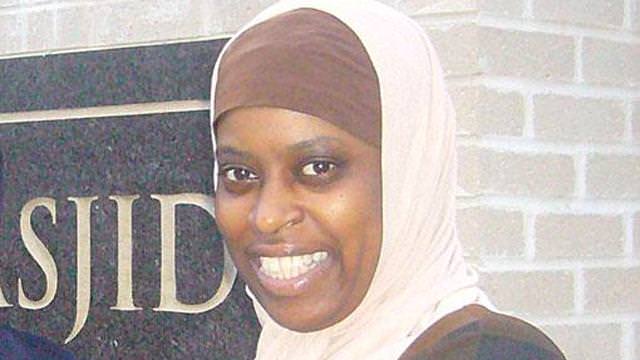 A Muslim woman in Georgia, Lisa Miedah Valentine was jailed for contempt of court on December 16, 2008 after refusing to remove her headscarf, or hijab.  When told by a court bailiff to remove her head covering due to a general court policy, Ms. Valentine attempted to inform the bailiff that the headcovering was religious prescribed and she could not remove it.  The bailiff handcuffed Ms. Valentine and brought her in front of the judge who then ordered her jailed for ten days for contempt of court.
According to a news report in the Atlanta Journal-Constitution, several other Muslim women have complained of similar actions by this Judge in the last year or so, and there was another incident in Valdosta, Georgia in which the Council on American Islamic Relations (CAIR) was involved.  CAIR has released a press statement calling for the Department of Justice to investigate this latest incident and the disturbing pattern to determine if the Muslim women's civil or religious rights were violated.  CAIR National Communications Director Ibrahim Hooper is cited in the press release saying, "Judges have the right set standards of dress and behavior in their courtrooms, but those standards should not violate the constitutional right to free exercise of religion or block unencumbered access to our nation's legal system."
It is very common in courtrooms throughout the country to have general policies prohibiting the wearing of headgear in general.  However, many of them have explicit exceptions for religiously mandated headgear.  As an attorney I appear in courtrooms on a regular basis wearing a kufi and have seen women in hijab or men in yarmulkes also appearing in court.  In fact, according to reports Ms. Valentine, who had recently moved to Georgia, indicated to the bailiff that she had been in courtrooms with her hijab before.  While obviously an incident like this could happen anywhere, it seems unlikely that it would occur in a city like Chicago or New York where the Judges are more likely to see a variety of people in religious headgear, Muslims, Jews, Sikhs, and others on a regular basis.
It is important that we be assertive in demanding our civil rights and that we continue to educate people around us.  There is no reason why something such as wearing a hijab, or kufi, or a sikh wearing a turban should be threatening or make others uncomfortable.  It should be stressed that contrary to the expected nonsense swirling on the anti-Muslim rightwing websites the request to remove Ms. Valentine's headscarf had nothing to do with security.  She had already gone through the metal detector, and the bailiff was enforcing a policy against the headscarf by the Judge who based on the reports by other Muslim women apparently has a bias against Muslims.  Regardless of the blustering by the anti-Muslim forces, Muslims should stand by our principles on matters such as this with dignity and no doubt we will be joined by civil rights and civil liberties defenders and religiously observant people of all backgrounds.
Photo courtesy: Atlanta Journal-Constitution/ajc.com