GPU '08 with Yasir Qadhi: When Islamophobia Meets Perceived Anti-Semitism
Please also see:
Quilliam Foundation's Fear-Mongering "Alert" on Islam Channel (GPU, Yasir Qadhi, Bunglawala & Azad Ali)
In retrospect, it was inevitable.As a person's speaking engagements increase, and his audience becomes increasingly larger and more diverse, its only a matter of time before he begins to attract media publicity, positive and negative. And these days, being a national Muslim speaker is just asking for trouble. So I guess it was just my turn to be smeared and publically embarrassed. But I go ahead of myself…

Earlier this year, I had accepted an offer to speak at the Global Peace and Unity (GPU) event in London, England. This is the largest gathering of Muslims in the Western world. It attracts a large number of international speakers, politicians, and (for better or for worse) nasheed artists and comedians. I had been participating in the GPU since its inception four years ago (except for last year when it clashed with the Peace Conference sponsored by Dr. Zakir Naik in India). My ticket had been booked and my lecture prepared, when, just three days before my flight to London, I received a call from a rather frantic representative of Islam Channel, the sponsors of GPU. Apparently, certain elements in the media and the internet world were trying to prevent British politicians from participating by claiming that the entire conference was a cover-up for 'extremists'. Matters were getting tense, I was told, and a number of senior politicians had threatened to pull out, fearful of appearing on the same stage with 'radical' Muslims or associating with dubious  figures. As she continued explaining the situation, I honestly wondered what this had to do with me. I have a very clear and public track record of preaching peaceful coexistence in our societies. I have always warned against extremist interpretations of the Quran or Sunnah that lead to and justify acts of terrorism. I have on numerous occasions spoken out against those who kill innocents in the name of Islam. My stance is so well known that certain websites and internet blogs deem me to be an American sell-out because I do not agree with their overzealous and under-informed interpretation of our religion.
So what did all of this charge of 'radicalization' possibly have to do with me?
Well, it turns out that while certain other speakers who had been invited to the GPU were indeed accused of promoting or sympathizing with people or groups who allegedly had radical agendas (the new McCarthyism, if you ask me), and yet other speakers were accused of 'promoting wife-beating (!!), my charge appeared to be far more heinous and dastardly than that. Nothing to do with terrorism, mind you, and I honestly thank God for that (although I can't help but fear that its only a matter of time before one plus one is made to equal five for me as well). Nope, it wasn't terrorism that I was being accused of.  "You've been accused of denying the Holocaust and being an anti-Semite," I was told. Hence, in my case, apparently politicians felt that their appearance with me on stage might jeopardize their relations with their Jewish constituents.
I honestly could not help smile at this outlandish accusation. My specialty is Islamic theology, which I frequently teach. I also speak about Quranic exegesis, the life of the Prophet salla Allau alayhi wa sallam, the sciences of the Quran, the explanation of the hadith traditions, and other such topics. I rarely get involved with Christian or Jewish polemics because I do not view it as being my area of expertise. In fact, out of the thousands of lectures and sermons that I have delivered, I do not recall ever delivering an entire talk about Christianity or Judaism. When I hardly mention these other faiths, how could I be accused of being an anti-Semite?
Apparently, this was a charge that was being spread by an obscure internet site, and which had then been taken up by other sites (including David Horowitz's Frontepage magazine), growing and magnifying along the way, until finally it reached the offices of British politicians, as an undeniable fact: 'Sheikh Yasir Qadhi was a Holocaust-denying anti-Semitic Hitler-sympathizing extremist fundamentalist radical Muslim preacher'.
Well, to make a long story short, I was asked by Islam Channel to write up a brief statement that could be passed along to these politicians in order to explain my stance on the matter. The other speakers who were smeared with different charges were asked to do likewise. Since the matter was so simple, I wrote up a few paragraphs, sent it in, and thought the matter was over.
But I am still new to the public limelight, and have to yet learn that a smear shall remain a smear regardless of how untrue it is, or how long you deny it, or how many times you attempt to clear your name. On the very day of GPU, Dominic Grieve, the Shadow Home Secretary of the British Parliament, gave a lecture in which he criticized the GPU, while speaking from their platform, for a number of reasons. Of them, of course, was that they had invited none other than yours truly, a 'Holcaust-denying anti-Semite'. (For those who are not from England, the 'Home Secretary' is one of most important positions in the British parliament; the Secretary is responsible for national security and other critical matters, similar to the 'Attorney General' in America. The 'Shadow Home Secretary', currently Dominic Grieve,  is the second-in-charge and typically the one who takes over after the current Home Secretary leaves).
Perhaps I should have been honored that such a high-member of government actually verbalized my name (albeit pronounced incorrectly). Or then again, perhaps I should have been fuming that he had the audacity to accuse me of anything when, earlier on in the day, he had actually been sitting in the same room as me (the speaker's lounge), and thus could have easily chosen to  ask me directly to confirm or deny the rumor, but instead chose to believe a radical website (Frontepage magazine) that itself had no direct knowledge and was hardly an honest or neutral source of information.
Instead,  I was neither honored nor angry. Once again, I really couldn't help be bemused. Is he serious? Does he not realize how foolish this will make him look? How utterly desperate must he and his ilk be to try to create problems when there are none? Isn't his job as a true politician to try to solve problems rather than create them?
Well, it turned out that his tirade against me gave me material for another paragraph for my lecture later on in the day. His frenzied rant fitted in perfectly with the theme of my talk at the GPU, which centered around the rise of Islamophobia in Europe and the proper way to respond to it. Islamophobia is defined to be the illogical and irrational fear of Islam, and Dominic Grieve seemed to be a perfect example of it. Its as if he wanted the GPU speakers to all be extremist fanatics, to make a point that no matter how 'moderate' Muslims try to make themselves, they'll never be moderate enough for him and his party. (My talk was of course recorded and broadcast live on Islam Channel; hopefully it should be out on the internet soon). Well, of course he shot himself in the foot by showing the real problem is ignorance and bias on the side of politicians and the media; the real problem is the willingness, nay, the eagerness, to promote the stereotyping of 'the other' rather than engage in true and meaningful dialogue.
But what exactly was the basis of this nefarious charge against me? Quite simply, it was the result of a remark that was made in a lecture, in passing, almost a decade ago. The first time that I had ever been invited to England, I gave a series of lectures on the tafsir of Surah Yusuf. The Surah, of course, deals with the story of the Prophet Joseph, and its main theme is about patience and sincerity to Allah. After delivering a series of lectures over a period of five or six days, in the last lecture, while trying to explain when and how the Jews finally returned to the 'Promised Land', I made some unfortunate comments that led to this charge. The comments were made in the context of the creation of the modern state of Israel. I claimed that Jews used the guilt of the Holocaust to extract from the UN the promise of a Jewish state, even though the Arabs from whom land was being taken had not been complicit in the crimes of the Nazis. I also said that Hitler never actually intended to massacre the Jews, he actually wanted to expel them to neighboring lands. I claimed that most European Jews (known as 'Ashkenazi') were in fact descendants of a non-Jewish race known as the Khazars. And, lastly, I claimed that Muslims need to study such topics, just like others study us – as an example, I said that a large percentage of 'Orientalists' were Jews, whereas no Judaic Studies professors were Muslims. All of this was done (believe it or not!) in the span of a few minutes.
Where did I get all of this information from? In the summer of 1999, someone had forwarded me a website of a group that called itself the 'Institute for Historical Review'. At the time, I found the articles on it quite fascinating; the pseudo-scientific style in which they wrote gave the impression that they were a serious academic research body. It was only later, after more research, that I realized that they were a front for a group of actual anti-Semites, and were the leading Holocaust-denial organization in the world. Remember that this was a pre-Google and Wikipedia era, and I was sitting on the internet in my apartment in Saudi Arabia, far away from academic institutes where I could have verified the real agenda of this group. So, unfortunately, my mind abuzz with articles from this site, and believing there was legitimate scholarly difference of opinion over such issues, I digressed to a topic that I had not actually intended to talk about and made some serious historical blunders.
I was a young, budding, twenty-something undergraduate at Madinah when I gave that talk, during my very first cross-Atlantic dawah trip (I must have done over thirty by now). Its been almost a decade since that one-time mistake; I admit it was an error and an incorrect 'fact' was propagated. But even in that talk, I did not deny the actual occurrence of the Holocaust, or express any support or admiration for Hitler, or claim that all Jews were worthy of being despised or hated.
Just to clarify: I firmly believe that the Holocaust was one of the worst crimes against humanity that the 20th century has witnessed. Such a crime did not happen overnight, either. Rather, the systematic dehumanization of the Jews in the public eye of the Germans was a necessary precursor to this event. (As a side, all of this is food for thought, especially in the times that we live in, where some elements are trying to dehumanize all Muslims as well.) And while I as a Muslim believe that, on a theological level, the Jews are mistaken for having rejected the prophethood of Jesus and Muhammad (as are Christians for rejecting the latter), I most certainly do not call others to despise them, support massacring them, or otherwise discriminate against them! In fact – and my students can attest to this – I have stated many times, and firmly believe, that Muslims in the West have a lot to learn from the experiences of Judaism. Jews, especially Orthodox Jews, are the closest religious group to Muslims in terms of practice and legal code. There's a lot to be gained from how they coped and survived in the Western environment.
To further clarify how my own views have changed since that talk, in that very talk I criticized the Western academic study of Islam (which I referred to by its antiquated name of 'Orientalism'). Yet here I am, many years later, proudly obtaining my PhD from Yale in Islamic Studies and seeing with my own eyes how incorrect I was. I honestly thank God for my time in Madinah as I thank Him now for my time at Yale: both places have much to learn from, and I truly believe that a combination of East and West will help me be a stronger academic.
People change over time. Views develop, are modified, or discarded outright. Simplistic notions, especially those held in younger years, are typically shown to be stereotypical and false. And this is exactly what happened in this case as well, and I have no qualms admitting my mistakes, even as I criticize the exaggerated response it generated.
One final point of advice to speakers out there: realize that you never know when and how something you say may be used against you. When I gave that lecture, so many years ago, I was a completely unknown nobody. I honestly had no idea that one day I would be as recognized as I am today, so much so that the Shadow Home Secretary of the UK feels compelled to dissociate himself from the likes of me! I gave that lecture in a local masjid, to a small audience, and it was only recorded on audio cassette. To hear such material – a passing comment made so many years ago –  exaggerated to the level that it has been, causing such a large scandal, is really quite amazing. I wonder how such people discovered my blunder. Did someone actually compile all of the thousands of hours of my recorded material, including these audio cassettes, and sift through it with a fine-toothed comb, or was it an accidental 'discovery'? And why did no one – and I mean no one – attempt to contact me to clarify my current stance?  But all of these questions don't change the fact that the damage has been done, to my reputation before anyone else's. Bottom line: do your research before you speak, and be careful of what you say.
In conclusion, while deep down inside of me I would still like to hope that this charge will somehow miraculously be corrected, I realize that this is most likely just the beginning of many more false charges to come. If one chooses a life of public speaking and activism (as I have), then along with that comes public scrutiny and unwanted attention. And there will be those bigots who wish to provoke, who desire to stereotype, who need to accuse others, because it serves their own self-interests, promotes their own agendas, and inflates their own egos. Indeed, if the prophets of God themselves were charged with crimes, if their noble reputations were smeared, if their impeccable honor was attacked, then surely those who wish to follow in their footsteps and are far lesser than them must also face a portion of what they faced. So we must do what we physically can do, and then leave the rest to Allah.
May Allah bless us with the courage to speak the truth and correct our mistakes, regardless of the consequences. May He grant us the fortitude to overcome challenges, the patience to persevere in the face of problems, and the faith to nourish us through our difficult times. And, most important, may He be pleased with us even if all of mankind is displeased with us. Ameen.
Related Posts:
Zahra Billoo Responds To The Women's March Inc. Voting Her Off The New Board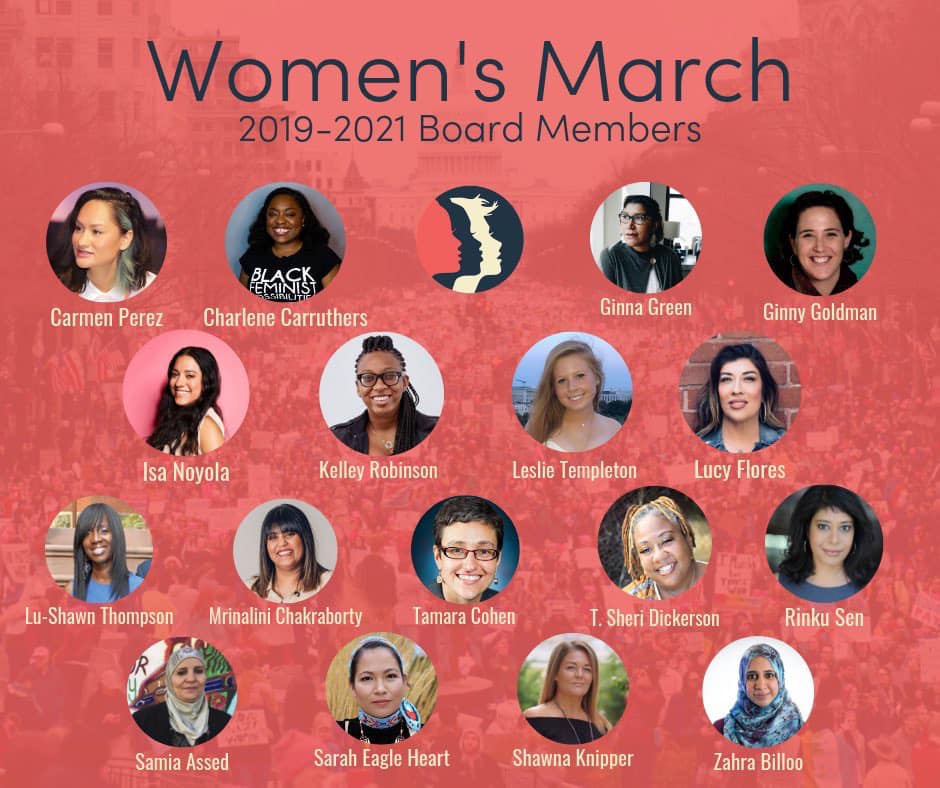 Earlier tonight, I was voted off the Women's March, Inc. national board. This followed an Islamophobic smear campaign led by the usual antagonists, who have long targeted me, my colleagues, and anyone else who dares speak out in support of Palestinian human rights and the right to self-determination.
The past 48 hours have been a spiral of bad news and smear efforts. Part of the smear campaign is motivated by opponents of the Women's March, because the organization has traditionally challenged the status quo of power and white supremacy in our country. However, much of the campaign is driven by people who oppose me and my work challenging the occupation of Palestine, our country's perpetuation of unjust and endless wars, and law enforcement operations targeting the American Muslim community.
The Women's March, Inc. is an organization I once held dear. I spoke at the first march, spoke at regional marches every year after, spoke at the convention, participated in national actions including the original Kavanaugh protests, and worked to mobilize Muslim women for their efforts.

During the past few years right-wingers, from the President's son to the Anti-Defamation League and troll armies, have targeted the Women's March, Inc. For so long, I've admired their resilience in speaking truth to power, in working together, and in never cowering. Over and over again, the co-founders of Women's March, Inc. put their lives on the line, winning power for all women in all of our diversity. The Women's March, Inc. that voted me off its board tonight is one that no longer demonstrates the strength that inspired millions of women across the country.
To see and experience its new leaders caving to right-wing pressure, and casting aside a woman of color, a Muslim woman, a long-time advocate within the organization, without the willingness to make any efforts to learn and grow, breaks my heart. This isn't about a lost seat, there will be many seats. The Women's March, Inc. has drawn a line in the sand, one that will exclude many with my lived experiences and critiques. It has effectively said, we will work on some women's rights at the expense of others.
To be clear, anti-semitism is indeed a growing and dangerous problem in our country, as is anti-Blackness, anti-immigrant sentiment, Islamophobia, ableism, sexism, and so much more. I condemn any form of bigotry unequivocally, but I also refuse to be silent as allegations of bigotry are weaponized against the most marginalized people, those who find sanctuary and hope in the articulation of truth.
In looking at the tweets in question, I acknowledge that I wrote passionately. While I may have phrased some of my content differently today, I stand by my words. I told the truth as my community and I have lived it, through the FBI's targeting of my community, as I supported families who have lost loved ones because of US military actions, and as I learned from the horrific experiences of Palestinian life.
In attempting to heal and build in an expedited manner within Women's March, Inc., I offered to meet with stakeholders to address their concerns and to work with my sisters on the new board to learn, heal, and build together. These efforts were rejected. And in rejecting these efforts, the new Women's March, Inc. demonstrated that they lack the courage to exhibit allyship in the face of fire.
I came to Women's March, Inc. to work. My body of work has included leading a chapter of the nation's largest Muslim civil rights organization for over a decade, growing it now more than six-fold. In my tenure, I have led the team that forced Abercrombie to change its discriminatory employment policies, have been arrested advocating for DACA, partnered with Jewish organizations including Bend the Arc and Jewish Voice for Peace to fight to protect our communities, and was one of the first lawyers to sue the President.
It is not my first time being the target of a smear campaign. The Women's March, Inc., more than any place, is where I would have expected us to be able to have courageous conversations and dive deep into relationship-building work.
I am happy to have as many conversations as it takes to listen and learn and heal, but I will no longer be able to do that through Women's March, Inc. This action today demonstrates that this organization's new leadership is unable to be an ally during challenging times.
My beliefs drive my work, and I am not seeking accolades or positions of power. These past few days have been the greatest test of that. My integrity, my truth, and my strength comes from God and a place of deep conviction. I will continue my work as a civil rights lawyer and a faith-based activist, speaking out against the occupation of Palestine and settler-colonialism everywhere, challenging Islamophobia and all forms of racism and bigotry in the United States, and building with my community and our allies in our quest to be our most authentic and liberated selves.
Onward, God willing.
The Duplicity of American Muslim Influencers And The 'So-called Muslim Ban'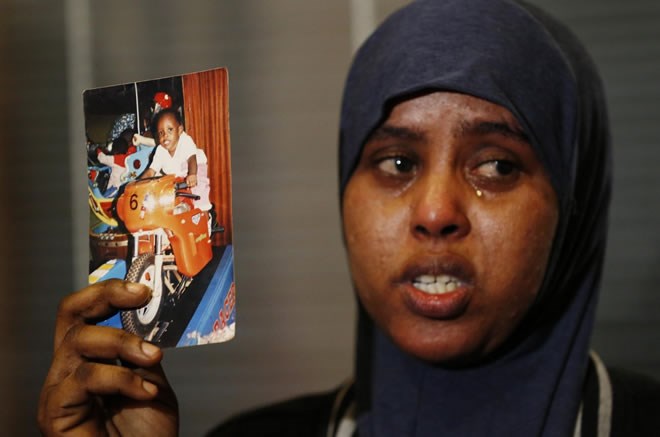 As we approach the beginning of another painful year of the full enforcement of Presidential Proclamation 9645 (a.k.a. 'the Muslim ban') that effectively bars citizens of several Muslim majority countries from entering into the United States, the silence remains deafening. As I expected, most of the world has conveniently forgotten about this policy, which thus far has separated over 3,000 American families from their spouses and other immediate relatives. In June 2019, the Brennan Center of Justice notes that: The ban has also kept at least 1,545 children from their American parents and 3,460 parents from their American sons and daughters. While silence and apathy from the general public on this matter is to be expected— after all, it is not their families who are impacted— what is particularly troubling is the response that is beginning to emerge from some corners of the American Muslim social landscape.
While most Muslims and Muslim groups have been vocal in their condemnation of Presidential Proclamation 9645, other prominent voices have not. Shadi Hamid sought to rationalize the executive order on technical grounds arguing that it was a legally plausible interpretation. Perhaps this is true, but some of the other points made by Hamid are quite questionable. For example, he curiously contends that:
The decision does not turn American Muslims like myself into "second-class citizens," and to insist that it does will make it impossible for us to claim that we have actually become second-class citizens, if such a thing ever happens.
I don't know— being forced to choose exile in order to remain with one's family certainly does sound like being turned into a 'second-class citizen' to me. Perhaps the executive order does not turn Muslims like himself, as he notes, into second-class citizens, but it definitely does others, unless it is possible in Hamid's mind to remain a first-class citizen barred from living with his own spouse and children for completely arbitrary reasons, like me. To be fair to Hamid, in the same article he does comment that the executive order is a morally questionable decision, noting that he is "still deeply uncomfortable with the Supreme Court's ruling" and that "It contributes to the legitimization and mainstreaming of anti-Muslim bigotry."

On the other hand, more recently others have shown open disdain for those who are angered about the 'so-called Muslim ban.' On June 6th, 2019, Abdullah bin Hamid Ali, a Senior Faculty Member at Zaytuna College, Islamic scholar and the founder of the Lamppost Education Initiative, rationalized the ban on spurious security grounds. He commented that,
The so-called Muslim ban, of course, has us on edge about his potential. But, to be fair, a real Muslim ban would mean that no Muslim from any country should be allowed in the US. There are about 50 Muslim majority countries. Trump singled out only 7 of them, most of which are war torn and problem countries. So, it is unfair to claim that he was only motivated by a hatred for Islam and Muslims.
First, despite how redundant and unnecessary this point is to make again, one ought to be reminded that between 1975 and 2015, zero foreigners from the seven nations initially placed on the banned list (Iraq, Iran, Libya, Somalia, Sudan, Syria, and Yemen) killed any Americans in terrorist attacks on U.S. soil and zero Libyans or Syrians have ever even been convicted of planning a terrorist attack on U.S. soil during that same time period. I do not think these numbers have changed over the last 4 years either. If policy decisions are supposed to be made on sound empirical evidence and data, then there is even less justification for the ban.
Second, Bin Hamid Ali comments that 'the so-called Muslim ban, of course, has us on edge about his [Trump's] potential.' Whoa… hold on; on edge about his potential? For the millions of people banned from entering the United States and the thousands of Muslim families connected to these millions of people, this 'potential' has been more than realized. To reduce the 'so-called Muslim ban' to just targeting 'war torn and problem countries' is to reduce our family members—our husbands, wives, and children—to (inaccurate) statistics and gross stereotypes. Are spouses from Syria or Yemen seeking to reunite with their legally recognized spouses or children any less deserving to be with their immediate family members because they hail from 'problem countries'? How can one be concerned with stereotypes while saying something like this? Is this not the exact thing that Abdullah bin Hamid Ali seeks to avoid? Surely the Professor would not invoke such stereotypes to justify the racial profiling of black American citizens. What makes black non-Americans, Arabs, and Iranians any different when it comes to draconian immigration profiling? From a purely Islamic perspective, the answer is absolutely nothing.
More recently, Sherman Jackson, a leading Islamic intellectual figure at the University of Southern California, King Faisal Chair in Islamic Thought and Culture and Professor of Religion and American Studies and Ethnicity, also waded into this discussion. In his essay, he reframed the Muslim ban as a question of identity politics rather than basic human right, pitting Muslim immigrants against what he calls 'blackamericans' drawing some incredibly questionable, nativist, and bigoted conclusions. Jackson in a recent blog responding to critiques by Ali al-Arian about his own questionable affiliations with authoritarian Arab regimes comments:
Al-Arian mentions that,
"the Muslim American community seemed united at least in its opposition to the Trump administration."  He and those who make up this alleged consensus are apparently offended by Trump's so-called Muslim ban.  But a Blackamerican sister in Chicago once asked me rhetorically why she should support having Muslims come to this country who are only going to treat her like crap.
These are baffling comments to make about 'Trump's so-called Muslim ban.' Jackson creates a strawman by bringing up an anecdotal story that offers a gross generalization that clearly has prejudiced undertones of certain Muslim immigrants. Most interesting, however is how self-defeating Jackson's invocation of identity politics is considering the fact that a large number of the 'blackamerican' Muslims that he is concerned about themselves have relatives from Somalia and other countries impacted by the travel ban. As of 2017, there were just over 52,000 Americans with Somali ancestry in the state of Minnesota alone. Are Somali-Americans only worth our sympathy so long as they do not have Somali spouses? What Jackson and Bin Hamid Ali do not seem to understand is that these Muslim immigrants they speak disparagingly of, by in large, are coming on family unification related visas.
Other people with large online followings have praised the comments offered by Abdullah bin Hamid Ali and Sherman Jackson. The controversial administrator of the popular The Muslim Skeptic website, Daniel Haqiqatjou, in defense of Jackson's comments, stated:
This is the first time I have seen a prominent figure downplay the issue. And I think Jackson's assessment is exactly right: The average American Muslim doesn't really care about this. There is no evidence to indicate that this policy has had a significant impact on the community as a whole. Travel to the US from those four countries affected by the ban was already extremely difficult in the Obama era.
What Haqiqatjou seems to not realize is that while travel from these countries was difficult, it was not as 'extremely difficult' as he erroneously claims it was. The US issued 7,727 visas to Iranian passport holders in 2016 prior to the ban. After the ban in 2018, that number dropped to 1,449. My own wife was issued a B1/B2 Tourist visa to meet my family in 2016 after approximately 40 days of administrative processing which is standard for US visa seekers who hold Iranian passports. On the other hand, she was rejected for the same B1/B2 Tourist visa in 2018 after a grueling 60+ day wait due to Presidential Proclamation 9645. At the behest of the Counselor Officer where we currently live, she was told to just finish the immigration process since this would put her in a better position to receive one of these nearly impossible to get waivers. She had her interview on November 19, 2018, and we are still awaiting the results of whatever these epic, non-transparent 'extreme vetting' procedures yield. Somehow despite my wife being perfectly fine to enter in 2016, three years later, we are entering the 10th month of waiting for one of these elusive waivers with no end time in sight, nor any guarantee that things will work out. Tell me how this is pretty much the same as things have always been?
What these commentators seem to not realize is that the United States immigration system is incredibly rigid. One cannot hop on a plane and say they want to immigrate with an empty wallet to start of Kebab shop in Queens. It seems as if many of these people that take umbrage at the prospects of legal immigration believe that the immigration rules of 2019 are the same as they were in 1819. In the end, it is important to once again reiterate that the Muslim immigrants Jackson, Bin Hamid Ali and others are disparaging are those who most likely are the family members of American Muslim citizens; by belittling the spouses and children of American Muslims, these people are belittling American Muslims themselves.
Neo-nationalism, tribalism, and identity politics of this sort are wholly antithetical to the Islamic enterprise. We have now reached the point where people who are considered authority figures within the American Islamic community are promoting nativism and identity politics at the expense of American Muslim families. Instead of trying to rationalize the 'so-called Muslim Ban' via appeals to nativist and nationalist rhetoric, influential Muslim leaders and internet influencers need to demonstrate empathy and compassion for the thousands of US Muslim families being torn apart by this indefinite Muslim ban that we all know will never end so long as Donald Trump remains president. In reality, they should be willing to fight tooth-and-nail for American Muslim families. These are the same people who regularly critique the decline of the family unit and the rise of single-parent households. Do they not see the hypocrisy in their positions of not defending those Muslim families that seek to stay together?
If these people are not willing to advocate on behalf of those of us suffering— some of us living in self-imposed exile in third party countries to remain with our spouses and children— the least they can do is to not downplay our suffering or even worse, turn it into a political football (Social Justice Warrior politics vs. traditional 'real' Islam). It seems clear that if liberal Muslim activists were not as outspoken on this matter, these more conservative voices would take a different perspective. With the exception of Shadi Hamid, the other aforementioned names have made efforts to constrain themselves firmly to the 'traditional' Muslim camp. There is no reason that this issue, which obviously transcends petty partisan Muslim politics, ought to symbolize one's allegiance to any particular social movement or camp within contemporary Islamic civil society.
If these people want a 'traditional' justification for why Muslim families should not be separated, they ought to be reminded that one of al-Ghazali's 5 essential principles of the Shari'a was related to the protection of lineage/family and honor (ḥifẓ al-nasl). Our spouses are not cannon fodder for such childish partisan politics. We will continue to protect our families and their honor regardless of how hostile the environment may become for us and regardless of who we have to name and shame in the process.
When I got married over a year prior to Donald Trump being elected President, I vowed that only Allah would separate me from my spouse. I intend on keeping that vow regardless of what consequences that decision may have.
Photo courtesy: Adam Cairns / The Columbus Dispatch
5 Quick Things Americans Can Do For Uyghurs Today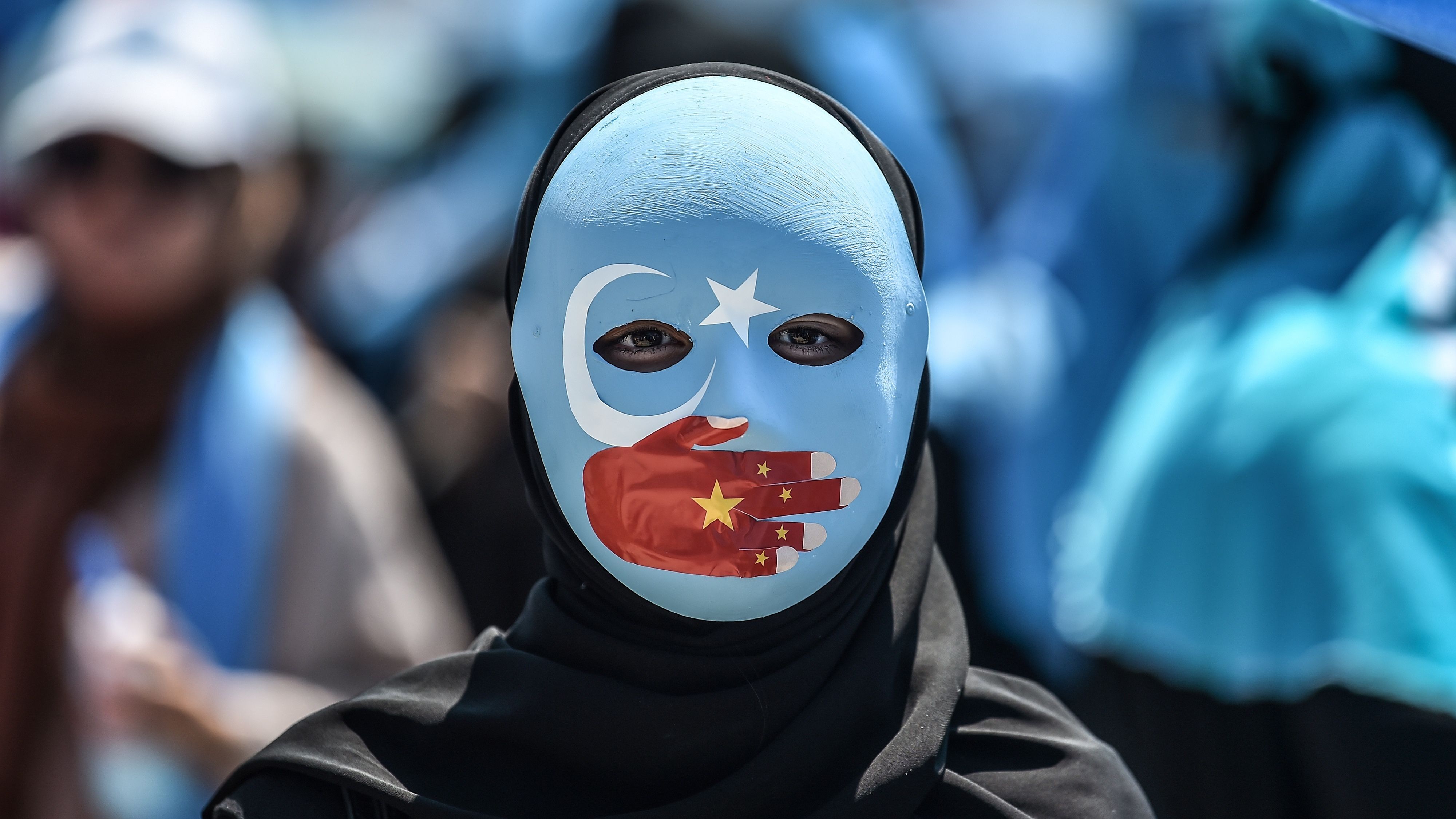 "I may die, but let it be known that my nation will continue their struggle so long the world continues to exist." Kazakh leader Uthman Batur. He said these words as Chinese authorities executed him for resisting the communist occupation. Currently, China has, one million Uyghurs (Uighurs), Kazakhs, and other Muslim minorities held in concentration camps in the Xinjiang Uyghur Autonomous Region (XUAR) (East Turkistan) in northwestern China.
Their struggle surpasses the 10 or so years since we have become aware of it. Just like the Rohingya genocide, we waited till the last minute. We are always late and say, "Never Again." It happens again and again.
In my lifetime, there have been horrendous genocides that could have been prevented to stopped. As a child, I remember Rwanda in the headlines, then a year later Bosnian genocide. Then we hear these demonic stories after the fact. I remember stories from survivors from Bosnia, and thinking to myself, "How are you here and functioning?"

Let us not be fooled to why this is happening now. It is related to economic advantages. The Chinese government's present signature foreign policy initiative is the "Belt and Road Initiative" (BRI) that seeks to connect the PRC economically to the rest of the Eurasian continent through massive infrastructure projects that will stimulate international trade. The western and south-western components of the BRI require the XUAR to serve as a transportation and commercial hub to trade routes and pipelines that will join China with Central and South Asia, the Middle East, and the entirety of Europe. As a result, the XUAR has become an important strategic region for the Chinese, and the state views its indigenous populations as an obstacle to developing its vision for this future critical center of international commercial networks.1
The expansion of their trade route also ties in Iran hence the sanctions placed, but that's a different report for a different time. China, of course, has defended their actions by claiming its an anti-terrorism plan. Getting reliable information is hard. China has made it a point to make things difficult for reporters. Yanan Wang, a China-based journalist from the Associated Press, has reported extensively on and from Xinjiang.
In a ceremony at Asia Society on Tuesday commemorating AP's 2019 Osborn Elliott Award for Excellence in Journalism on Asia, Wang described the subtle ways government minders worked to thwart her reporting: "(Both of the times we went there we arrived at the airport, we had a welcoming committee from the local authorities. They're always very polite and professional. They say that "you've arrived in Xinjiang and we're here to assist you in your reporting. Tell us what you're working on so we can help you." They offer us drives in their car and plenty of hospitality.
Basically, from the moment we arrive, we're followed by at least one car. There are a bunch of interesting scenarios that we came across. You can see that the local handlers are trying hard to be professional. They are members of the propaganda department, so they're PR professionals. They don't want to make it appear like it's so stifling. At one point, we were taking photos, and someone suddenly appeared on the scene to say he was a "concerned citizen." He said he'd seen us taking photos and that it was an infringement of his privacy rights. He had this long monologue about privacy rights and about how it wasn't right for us to take photos of him without his knowledge. We asked him, "Well, where are you in these photos?" and he'd go through all of them. He said we had to delete all of them. He'd say, "This is my brother," or "This is my place of work, you have to delete it."
They had all of these interesting tactics to work around the idea that they were trying to obstruct our reporting and make it appear that someone who claims to be a concerned citizen.)"2
On top of that, locals that talk to journalist are punished, sometimes go missing.
I decided to do something this time around; I got in touch with an Uyghur community near my residence to see how an individual could help. It started at a Turkic restaurant, and from there, I have been involved in whatever capacity I am able. Through this effort, I got in touch with a Turkic professor in Turkey who has students stranded as they are cut off from contacting family back in Xinjiang. He helps them out financially; my family and friends help with what they can.
As Muslims in the West, there is no doubt we should act. Prophet Muhammad, peace and blessings be upon him, said "Whosoever of you sees an evil, let him change it with his hand; and if he is not able to do so, then [let him change it] with his tongue; and if he is not able to do so, then with his heart, and that is the weakest of faith" (Muslim).
How Can You Help Uyghurs
Here are a few things you can do to help:
1. Ask Congress to pass To pass S.178 & H.R.649 Uyghur Human Rights Policy Act of 2019. Urge your senator and representative to support this cause. It has been introduced. This bill can help the Uyghur community to be treated like Tibetans (another region oppressed by China).
2. Stay informed. The mainstream media is not the place to get accurate information on the situation. Be skeptical of where the data is coming from, stick to reliable sources that are verified. As mentioned above, journalists find it difficult to report.
3. Donate to Uyghur Human Rights Organizations to end concentration camps: UHRP, Uyghur American Association  Donate to Awareness Campaigns: Save Uigur Campaign 
4. Boycott or reduce buying Made in China products
5. Follow these links for updated information: facebook.com/Uyghur-Human-Rights-Project-227634297289994/ and facebook.com/ChinaMuslims
This crisis is an ethnic cleansing for profit. These are dark days as we value profit over people.
1.Statement by Concerned Scholars on mass detentions | MCLC …. https://u.osu.edu/mclc/2018/11/27/statement-by-concerned-scholars-on-mass-detention s/
2.Why It's So Difficult for Journalists To Report From …. https://asiasociety.org/blog/asia/why-its-so-difficult-journalists-report-xinjiang