GPU '08 with Yasir Qadhi: When Islamophobia Meets Perceived Anti-Semitism
Please also see:
Quilliam Foundation's Fear-Mongering "Alert" on Islam Channel (GPU, Yasir Qadhi, Bunglawala & Azad Ali)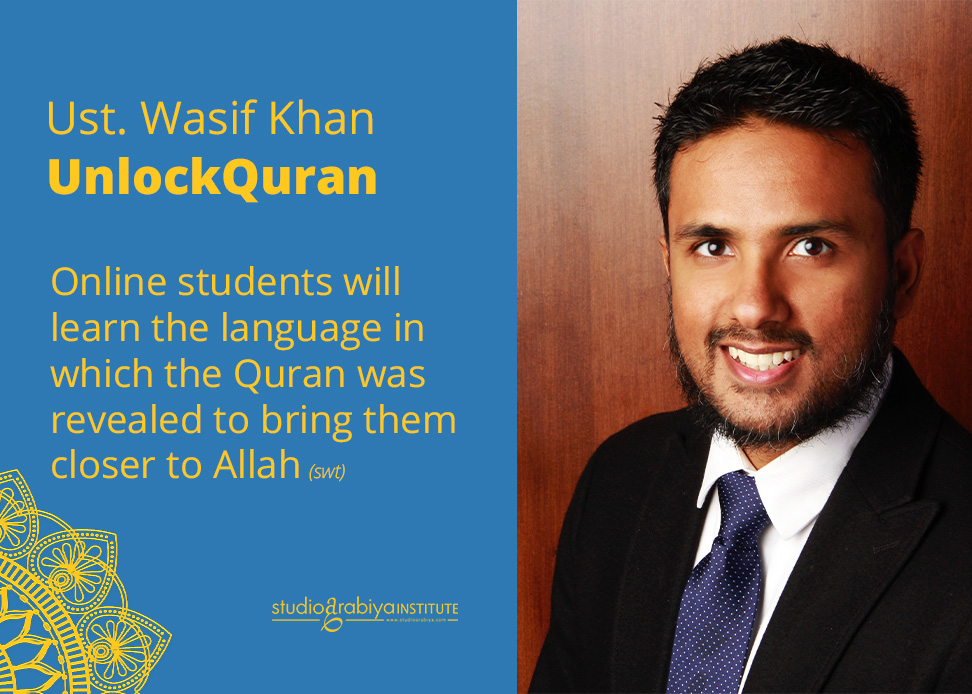 In retrospect, it was inevitable.As a person's speaking engagements increase, and his audience becomes increasingly larger and more diverse, its only a matter of time before he begins to attract media publicity, positive and negative. And these days, being a national Muslim speaker is just asking for trouble. So I guess it was just my turn to be smeared and publically embarrassed. But I go ahead of myself…
Earlier this year, I had accepted an offer to speak at the Global Peace and Unity (GPU) event in London, England. This is the largest gathering of Muslims in the Western world. It attracts a large number of international speakers, politicians, and (for better or for worse) nasheed artists and comedians. I had been participating in the GPU since its inception four years ago (except for last year when it clashed with the Peace Conference sponsored by Dr. Zakir Naik in India). My ticket had been booked and my lecture prepared, when, just three days before my flight to London, I received a call from a rather frantic representative of Islam Channel, the sponsors of GPU. Apparently, certain elements in the media and the internet world were trying to prevent British politicians from participating by claiming that the entire conference was a cover-up for 'extremists'. Matters were getting tense, I was told, and a number of senior politicians had threatened to pull out, fearful of appearing on the same stage with 'radical' Muslims or associating with dubious  figures. As she continued explaining the situation, I honestly wondered what this had to do with me. I have a very clear and public track record of preaching peaceful coexistence in our societies. I have always warned against extremist interpretations of the Quran or Sunnah that lead to and justify acts of terrorism. I have on numerous occasions spoken out against those who kill innocents in the name of Islam. My stance is so well known that certain websites and internet blogs deem me to be an American sell-out because I do not agree with their overzealous and under-informed interpretation of our religion.
So what did all of this charge of 'radicalization' possibly have to do with me?
Well, it turns out that while certain other speakers who had been invited to the GPU were indeed accused of promoting or sympathizing with people or groups who allegedly had radical agendas (the new McCarthyism, if you ask me), and yet other speakers were accused of 'promoting wife-beating (!!), my charge appeared to be far more heinous and dastardly than that. Nothing to do with terrorism, mind you, and I honestly thank God for that (although I can't help but fear that its only a matter of time before one plus one is made to equal five for me as well). Nope, it wasn't terrorism that I was being accused of.  "You've been accused of denying the Holocaust and being an anti-Semite," I was told. Hence, in my case, apparently politicians felt that their appearance with me on stage might jeopardize their relations with their Jewish constituents.
I honestly could not help smile at this outlandish accusation. My specialty is Islamic theology, which I frequently teach. I also speak about Quranic exegesis, the life of the Prophet salla Allau alayhi wa sallam, the sciences of the Quran, the explanation of the hadith traditions, and other such topics. I rarely get involved with Christian or Jewish polemics because I do not view it as being my area of expertise. In fact, out of the thousands of lectures and sermons that I have delivered, I do not recall ever delivering an entire talk about Christianity or Judaism. When I hardly mention these other faiths, how could I be accused of being an anti-Semite?
Apparently, this was a charge that was being spread by an obscure internet site, and which had then been taken up by other sites (including David Horowitz's Frontepage magazine), growing and magnifying along the way, until finally it reached the offices of British politicians, as an undeniable fact: 'Sheikh Yasir Qadhi was a Holocaust-denying anti-Semitic Hitler-sympathizing extremist fundamentalist radical Muslim preacher'.
Well, to make a long story short, I was asked by Islam Channel to write up a brief statement that could be passed along to these politicians in order to explain my stance on the matter. The other speakers who were smeared with different charges were asked to do likewise. Since the matter was so simple, I wrote up a few paragraphs, sent it in, and thought the matter was over.
But I am still new to the public limelight, and have to yet learn that a smear shall remain a smear regardless of how untrue it is, or how long you deny it, or how many times you attempt to clear your name. On the very day of GPU, Dominic Grieve, the Shadow Home Secretary of the British Parliament, gave a lecture in which he criticized the GPU, while speaking from their platform, for a number of reasons. Of them, of course, was that they had invited none other than yours truly, a 'Holcaust-denying anti-Semite'. (For those who are not from England, the 'Home Secretary' is one of most important positions in the British parliament; the Secretary is responsible for national security and other critical matters, similar to the 'Attorney General' in America. The 'Shadow Home Secretary', currently Dominic Grieve,  is the second-in-charge and typically the one who takes over after the current Home Secretary leaves).
Perhaps I should have been honored that such a high-member of government actually verbalized my name (albeit pronounced incorrectly). Or then again, perhaps I should have been fuming that he had the audacity to accuse me of anything when, earlier on in the day, he had actually been sitting in the same room as me (the speaker's lounge), and thus could have easily chosen to  ask me directly to confirm or deny the rumor, but instead chose to believe a radical website (Frontepage magazine) that itself had no direct knowledge and was hardly an honest or neutral source of information.
Instead,  I was neither honored nor angry. Once again, I really couldn't help be bemused. Is he serious? Does he not realize how foolish this will make him look? How utterly desperate must he and his ilk be to try to create problems when there are none? Isn't his job as a true politician to try to solve problems rather than create them?
Well, it turned out that his tirade against me gave me material for another paragraph for my lecture later on in the day. His frenzied rant fitted in perfectly with the theme of my talk at the GPU, which centered around the rise of Islamophobia in Europe and the proper way to respond to it. Islamophobia is defined to be the illogical and irrational fear of Islam, and Dominic Grieve seemed to be a perfect example of it. Its as if he wanted the GPU speakers to all be extremist fanatics, to make a point that no matter how 'moderate' Muslims try to make themselves, they'll never be moderate enough for him and his party. (My talk was of course recorded and broadcast live on Islam Channel; hopefully it should be out on the internet soon). Well, of course he shot himself in the foot by showing the real problem is ignorance and bias on the side of politicians and the media; the real problem is the willingness, nay, the eagerness, to promote the stereotyping of 'the other' rather than engage in true and meaningful dialogue.
But what exactly was the basis of this nefarious charge against me? Quite simply, it was the result of a remark that was made in a lecture, in passing, almost a decade ago. The first time that I had ever been invited to England, I gave a series of lectures on the tafsir of Surah Yusuf. The Surah, of course, deals with the story of the Prophet Joseph, and its main theme is about patience and sincerity to Allah. After delivering a series of lectures over a period of five or six days, in the last lecture, while trying to explain when and how the Jews finally returned to the 'Promised Land', I made some unfortunate comments that led to this charge. The comments were made in the context of the creation of the modern state of Israel. I claimed that Jews used the guilt of the Holocaust to extract from the UN the promise of a Jewish state, even though the Arabs from whom land was being taken had not been complicit in the crimes of the Nazis. I also said that Hitler never actually intended to massacre the Jews, he actually wanted to expel them to neighboring lands. I claimed that most European Jews (known as 'Ashkenazi') were in fact descendants of a non-Jewish race known as the Khazars. And, lastly, I claimed that Muslims need to study such topics, just like others study us – as an example, I said that a large percentage of 'Orientalists' were Jews, whereas no Judaic Studies professors were Muslims. All of this was done (believe it or not!) in the span of a few minutes.
Where did I get all of this information from? In the summer of 1999, someone had forwarded me a website of a group that called itself the 'Institute for Historical Review'. At the time, I found the articles on it quite fascinating; the pseudo-scientific style in which they wrote gave the impression that they were a serious academic research body. It was only later, after more research, that I realized that they were a front for a group of actual anti-Semites, and were the leading Holocaust-denial organization in the world. Remember that this was a pre-Google and Wikipedia era, and I was sitting on the internet in my apartment in Saudi Arabia, far away from academic institutes where I could have verified the real agenda of this group. So, unfortunately, my mind abuzz with articles from this site, and believing there was legitimate scholarly difference of opinion over such issues, I digressed to a topic that I had not actually intended to talk about and made some serious historical blunders.
I was a young, budding, twenty-something undergraduate at Madinah when I gave that talk, during my very first cross-Atlantic dawah trip (I must have done over thirty by now). Its been almost a decade since that one-time mistake; I admit it was an error and an incorrect 'fact' was propagated. But even in that talk, I did not deny the actual occurrence of the Holocaust, or express any support or admiration for Hitler, or claim that all Jews were worthy of being despised or hated.
Just to clarify: I firmly believe that the Holocaust was one of the worst crimes against humanity that the 20th century has witnessed. Such a crime did not happen overnight, either. Rather, the systematic dehumanization of the Jews in the public eye of the Germans was a necessary precursor to this event. (As a side, all of this is food for thought, especially in the times that we live in, where some elements are trying to dehumanize all Muslims as well.) And while I as a Muslim believe that, on a theological level, the Jews are mistaken for having rejected the prophethood of Jesus and Muhammad (as are Christians for rejecting the latter), I most certainly do not call others to despise them, support massacring them, or otherwise discriminate against them! In fact – and my students can attest to this – I have stated many times, and firmly believe, that Muslims in the West have a lot to learn from the experiences of Judaism. Jews, especially Orthodox Jews, are the closest religious group to Muslims in terms of practice and legal code. There's a lot to be gained from how they coped and survived in the Western environment.
To further clarify how my own views have changed since that talk, in that very talk I criticized the Western academic study of Islam (which I referred to by its antiquated name of 'Orientalism'). Yet here I am, many years later, proudly obtaining my PhD from Yale in Islamic Studies and seeing with my own eyes how incorrect I was. I honestly thank God for my time in Madinah as I thank Him now for my time at Yale: both places have much to learn from, and I truly believe that a combination of East and West will help me be a stronger academic.
People change over time. Views develop, are modified, or discarded outright. Simplistic notions, especially those held in younger years, are typically shown to be stereotypical and false. And this is exactly what happened in this case as well, and I have no qualms admitting my mistakes, even as I criticize the exaggerated response it generated.
One final point of advice to speakers out there: realize that you never know when and how something you say may be used against you. When I gave that lecture, so many years ago, I was a completely unknown nobody. I honestly had no idea that one day I would be as recognized as I am today, so much so that the Shadow Home Secretary of the UK feels compelled to dissociate himself from the likes of me! I gave that lecture in a local masjid, to a small audience, and it was only recorded on audio cassette. To hear such material – a passing comment made so many years ago –  exaggerated to the level that it has been, causing such a large scandal, is really quite amazing. I wonder how such people discovered my blunder. Did someone actually compile all of the thousands of hours of my recorded material, including these audio cassettes, and sift through it with a fine-toothed comb, or was it an accidental 'discovery'? And why did no one – and I mean no one – attempt to contact me to clarify my current stance?  But all of these questions don't change the fact that the damage has been done, to my reputation before anyone else's. Bottom line: do your research before you speak, and be careful of what you say.
In conclusion, while deep down inside of me I would still like to hope that this charge will somehow miraculously be corrected, I realize that this is most likely just the beginning of many more false charges to come. If one chooses a life of public speaking and activism (as I have), then along with that comes public scrutiny and unwanted attention. And there will be those bigots who wish to provoke, who desire to stereotype, who need to accuse others, because it serves their own self-interests, promotes their own agendas, and inflates their own egos. Indeed, if the prophets of God themselves were charged with crimes, if their noble reputations were smeared, if their impeccable honor was attacked, then surely those who wish to follow in their footsteps and are far lesser than them must also face a portion of what they faced. So we must do what we physically can do, and then leave the rest to Allah.
May Allah bless us with the courage to speak the truth and correct our mistakes, regardless of the consequences. May He grant us the fortitude to overcome challenges, the patience to persevere in the face of problems, and the faith to nourish us through our difficult times. And, most important, may He be pleased with us even if all of mankind is displeased with us. Ameen.
Related Posts:
5 Quick Things Americans Can Do For Uyghurs Today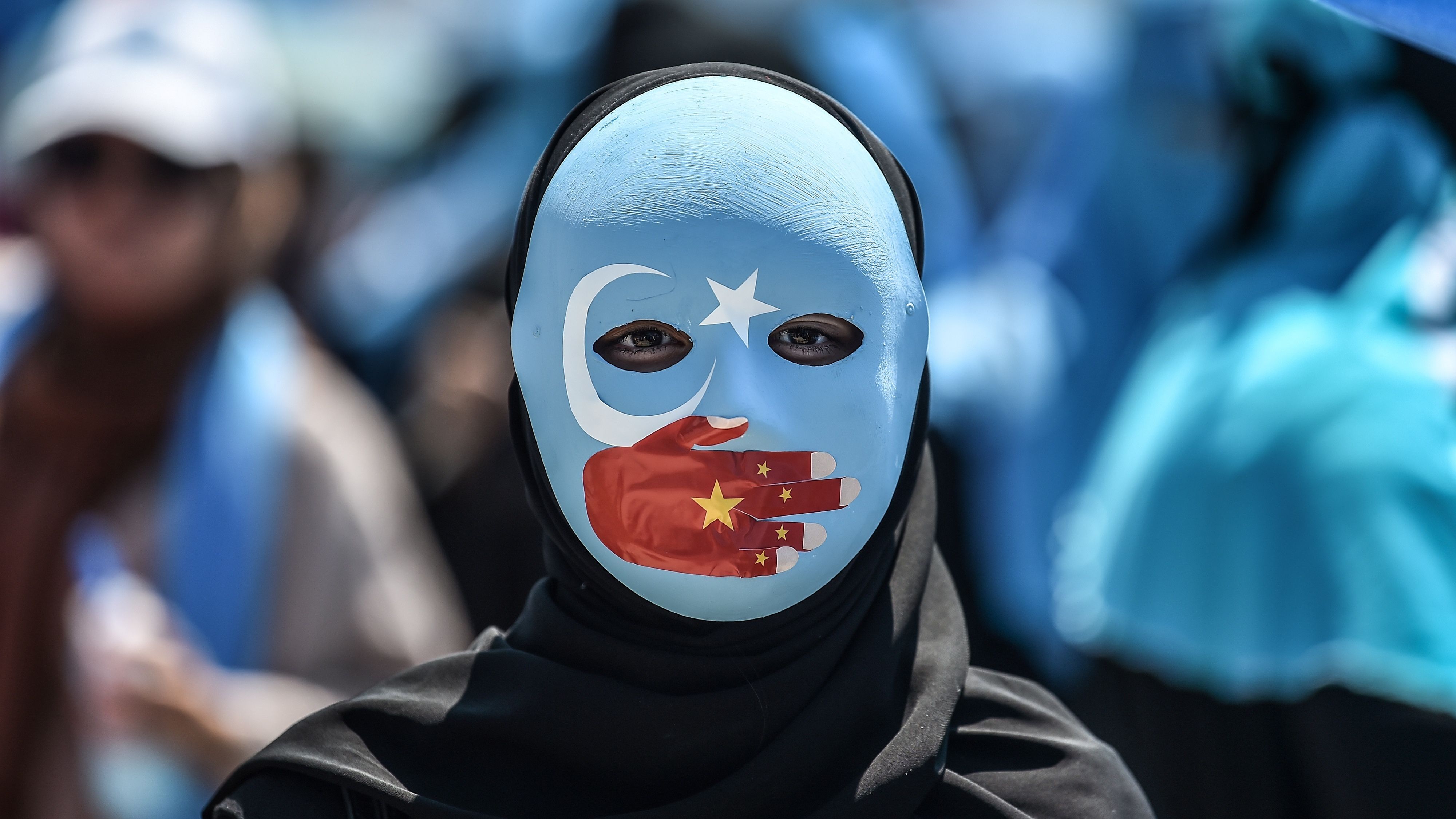 "I may die, but let it be known that my nation will continue their struggle so long the world continues to exist." Kazakh leader Uthman Batur. He said these words as Chinese authorities executed him for resisting the communist occupation. Currently, China has, one million Uyghurs (Uighurs), Kazakhs, and other Muslim minorities held in concentration camps in the Xinjiang Uyghur Autonomous Region (XUAR) (East Turkistan) in northwestern China.
Their struggle surpasses the 10 or so years since we have become aware of it. Just like the Rohingya genocide, we waited till the last minute. We are always late and say, "Never Again." It happens again and again.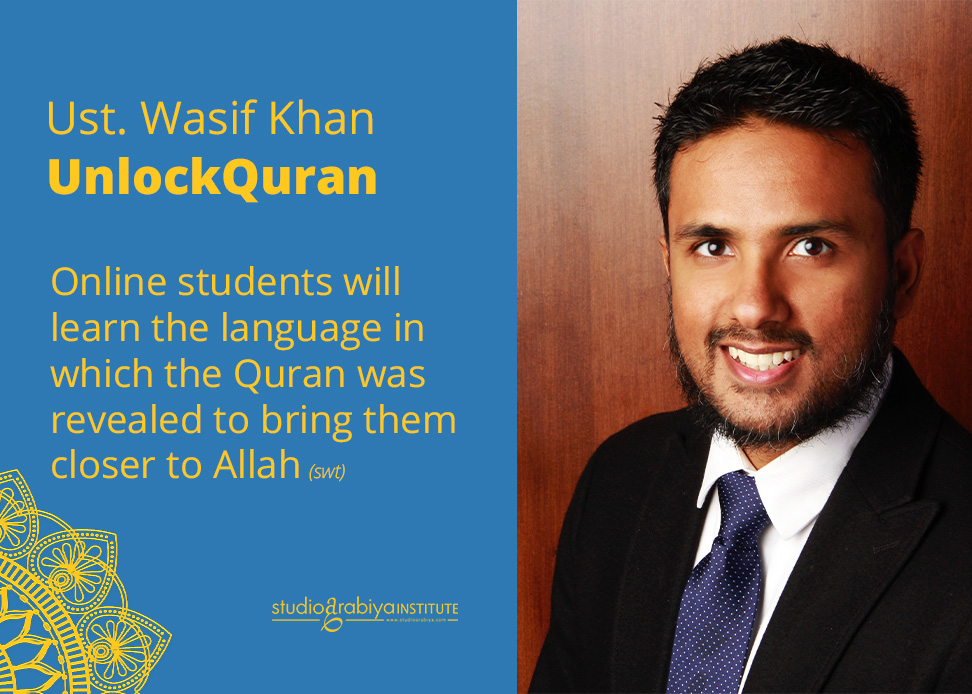 In my lifetime, there have been horrendous genocides that could have been prevented to stopped. As a child, I remember Rwanda in the headlines, then a year later Bosnian genocide. Then we hear these demonic stories after the fact. I remember stories from survivors from Bosnia, and thinking to myself, "How are you here and functioning?"
Let us not be fooled to why this is happening now. It is related to economic advantages. The Chinese government's present signature foreign policy initiative is the "Belt and Road Initiative" (BRI) that seeks to connect the PRC economically to the rest of the Eurasian continent through massive infrastructure projects that will stimulate international trade. The western and south-western components of the BRI require the XUAR to serve as a transportation and commercial hub to trade routes and pipelines that will join China with Central and South Asia, the Middle East, and the entirety of Europe. As a result, the XUAR has become an important strategic region for the Chinese, and the state views its indigenous populations as an obstacle to developing its vision for this future critical center of international commercial networks.1
The expansion of their trade route also ties in Iran hence the sanctions placed, but that's a different report for a different time. China, of course, has defended their actions by claiming its an anti-terrorism plan. Getting reliable information is hard. China has made it a point to make things difficult for reporters. Yanan Wang, a China-based journalist from the Associated Press, has reported extensively on and from Xinjiang.
In a ceremony at Asia Society on Tuesday commemorating AP's 2019 Osborn Elliott Award for Excellence in Journalism on Asia, Wang described the subtle ways government minders worked to thwart her reporting: "(Both of the times we went there we arrived at the airport, we had a welcoming committee from the local authorities. They're always very polite and professional. They say that "you've arrived in Xinjiang and we're here to assist you in your reporting. Tell us what you're working on so we can help you." They offer us drives in their car and plenty of hospitality.
Basically, from the moment we arrive, we're followed by at least one car. There are a bunch of interesting scenarios that we came across. You can see that the local handlers are trying hard to be professional. They are members of the propaganda department, so they're PR professionals. They don't want to make it appear like it's so stifling. At one point, we were taking photos, and someone suddenly appeared on the scene to say he was a "concerned citizen." He said he'd seen us taking photos and that it was an infringement of his privacy rights. He had this long monologue about privacy rights and about how it wasn't right for us to take photos of him without his knowledge. We asked him, "Well, where are you in these photos?" and he'd go through all of them. He said we had to delete all of them. He'd say, "This is my brother," or "This is my place of work, you have to delete it."
They had all of these interesting tactics to work around the idea that they were trying to obstruct our reporting and make it appear that someone who claims to be a concerned citizen.)"2
On top of that, locals that talk to journalist are punished, sometimes go missing.
I decided to do something this time around; I got in touch with an Uyghur community near my residence to see how an individual could help. It started at a Turkic restaurant, and from there, I have been involved in whatever capacity I am able. Through this effort, I got in touch with a Turkic professor in Turkey who has students stranded as they are cut off from contacting family back in Xinjiang. He helps them out financially; my family and friends help with what they can.
As Muslims in the West, there is no doubt we should act. Prophet Muhammad, peace and blessings be upon him, said "Whosoever of you sees an evil, let him change it with his hand; and if he is not able to do so, then [let him change it] with his tongue; and if he is not able to do so, then with his heart, and that is the weakest of faith" (Muslim).
How Can You Help Uyghurs
Here are a few things you can do to help:
1. Ask Congress to pass To pass S.178 & H.R.649 Uyghur Human Rights Policy Act of 2019. Urge your senator and representative to support this cause. It has been introduced. This bill can help the Uyghur community to be treated like Tibetans (another region oppressed by China).
2. Stay informed. The mainstream media is not the place to get accurate information on the situation. Be skeptical of where the data is coming from, stick to reliable sources that are verified. As mentioned above, journalists find it difficult to report.
3. Donate to Uyghur Human Rights Organizations to end concentration camps: UHRP, Uyghur American Association  Donate to Awareness Campaigns: Save Uigur Campaign 
4. Boycott or reduce buying Made in China products
5. Follow these links for updated information: facebook.com/Uyghur-Human-Rights-Project-227634297289994/ and facebook.com/ChinaMuslims
This crisis is an ethnic cleansing for profit. These are dark days as we value profit over people.
1.Statement by Concerned Scholars on mass detentions | MCLC …. https://u.osu.edu/mclc/2018/11/27/statement-by-concerned-scholars-on-mass-detention s/
2.Why It's So Difficult for Journalists To Report From …. https://asiasociety.org/blog/asia/why-its-so-difficult-journalists-report-xinjiang
Retire Aladdin To The Ends Of The Earth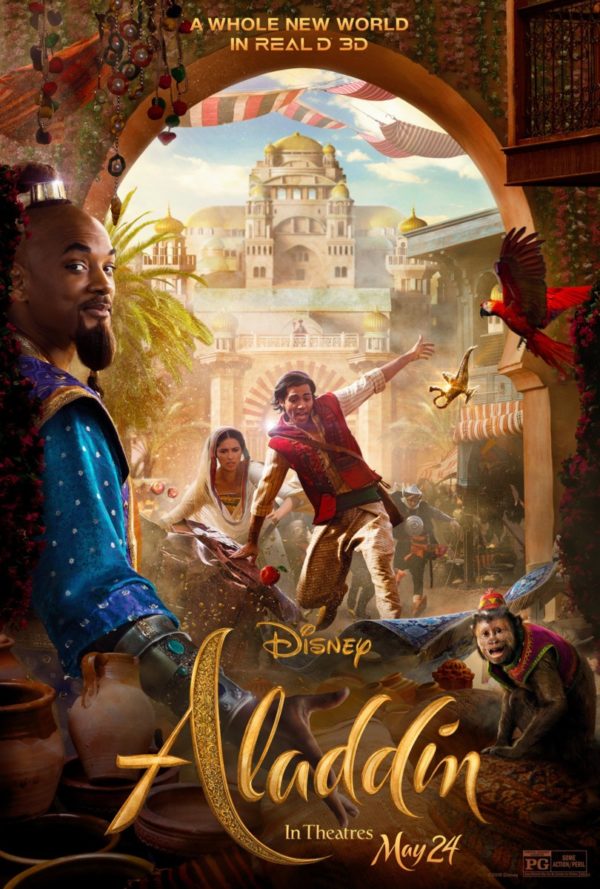 By Jinan Shbat
I grew up in an upper-middle-class suburb in Ohio, where I never felt different than the kids in my neighborhood. Sure, my siblings and I had odd-sounding names, and we spoke a second language. But to our neighbors and classmates, we were white, like them. However, that perception changed when I was 11-years-old, when a Disney cartoon movie named "Aladdin," was released based off of a character created by a French orientalist at the height of Orientalism. At first, my siblings and I were excited because we thought Disney had made a movie that represented us. However, shortly after the movie came out, the questions began.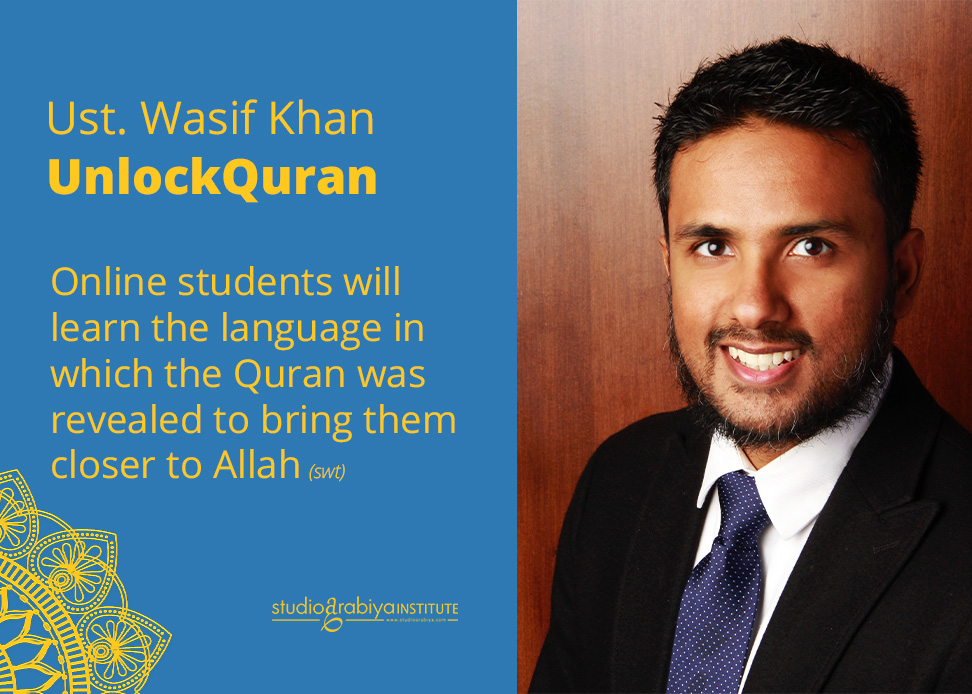 Are you from Agrabah?
Do you have a magic carpet? Are you going to be married off to someone your parents choose? Do you have outfits like Jasmine?" My head was swarming with all these questions, and I admit, I was intimidated. A little scared, too. I didn't know how to answer them, and so I just shook my head and walked away.
My parents thought they were doing us a favor by buying the movie and have us watch it anytime other kids came over to play. This just created a larger divide between us, and soon my siblings and I were the "other." It made me hyper-aware of my brown skin, my visiting foreign grandparents, and my weird-sounding name that no one could ever pronounce correctly. As I grew up, the movie and its racist, Orientalist tropes followed and haunted me. Anytime anyone found out I was Arab, they would ask, "oh, like Aladdin?" I didn't know how to answer that. Was Aladdin Arab? South Asian, Persian? These were all different ethnicities, yet the movie seemed to be an amalgamation of them all, set in a fiction land I could not identify.
Why is Disney's Aladdin Harmful?
It may not seem like a big deal to be misidentified in this way, but it is. And these stereotypes that have been present in Hollywood for decades are a huge disservice to our communities- all our communities- because when you misidentify a person's culture, you are saying that all people of color are interchangeable— which is dehumanizing.
With the new release of the live action version, "Aladdin" is reinforcing the trauma and obstacles we have had to fight for the last 30+ years. The addition of a diversity consulting firm made Disney look good; it showed good faith on their part to receive feedback on the script to try and improve it.
However, issues remain with the original story itself, and no amount of consulting will change that.
Although the Aladdin remake was marked by controversy over Disney "brown-facing" its white cast, and despite original Aladdin's racist history, last weekend Disney's live-action version soared to $207.1 million globally. Money experts tell us that the remake success comes from the "power of nostalgia"- that is, the film's ability to connect with feel-good memories.
The original production is the second highest grossing film project in Disney history. Last weekend, millions flocked to the remake in record numbers, despite critics' negative and mixed reviews.
The accompanying Aladdin Jr. play is also a major concern, sales of which will skyrocket because of the film. Disney only recently removed the word 'barbaric' in its description of Arabs in the opening song. Many more problems abound, but Disney promises through its licensing company, Music Theatre International, to keep the concepts explored in the original production intact.
A Whole New World Needs Less Anti-Muslim Bigotry
From my perspective, as an organizer that fights a huge Islamophobia network in my daily work, it would be a disservice to my work and our community to sit by and allow racist, Islamophobic, orientalist tropes to make their way into our theaters, homes, and schools. What exactly is not a big deal in this movie? The depiction of Arabs and South Asians as one demographic, the storyline of forced marriage, power struggles, a black man playing a genie literally bound by chains to a lamp?
Hollywood's history of Islamophobia needs to be rectified. There is a plethora of writers, actors and creative minds with alternative positive portrayals of Muslims, Arabs and South Asians. Our consumer appetite must shift to embrace authentic stories and images about people like me.
Aladdin is beyond repair; in its original form, it is problematic. No number of meetings with executives will fix the problems that are still prevalent. It should be retired, indefinitely, and put on the shelf with all the other racist caricatures from Hollywood history.
It's our duty to speak out- and if you don't believe we should, then you can choose to stay silent. I cannot.
Jinan Shbat is an organizer in Washington DC.
Faith Community Stands With Peace And Justice Leader Imam Omar Suleiman During Right Wing Attacks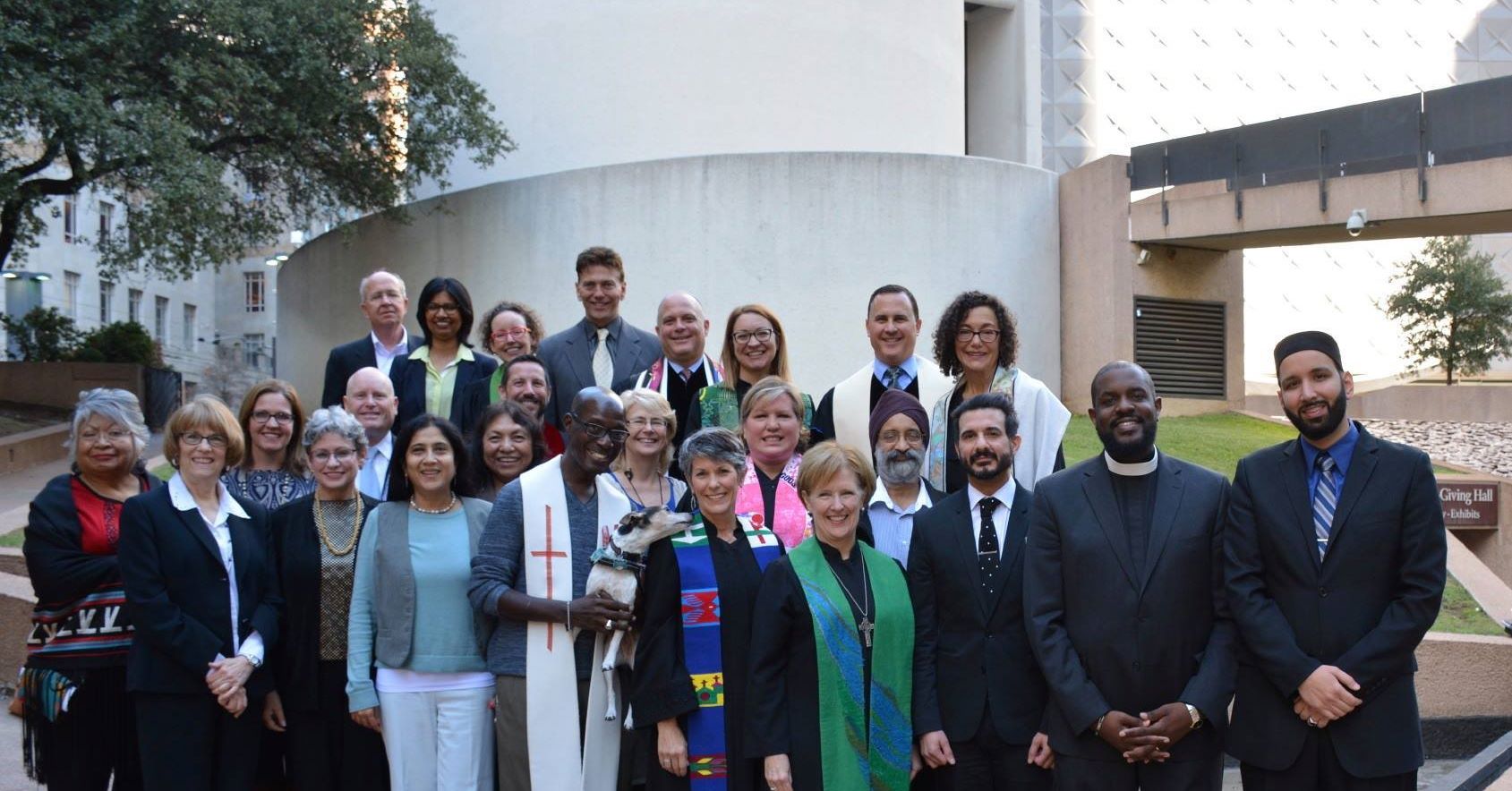 In a follow up to the right-wing media platforms attack on Imam Omar Suleiman – calling him anti-semitic, a common tactic used to discredit both Muslim activists, as well as criticism of Israel policies, Faith Forward Dallas issued a statement.
Faith Forward Dallas at Thanksgiving Square – Faith Leaders United for Peace and Justice is a Texas-based interfaith organization that has worked on many initiatives with Imam Omar Suleiman.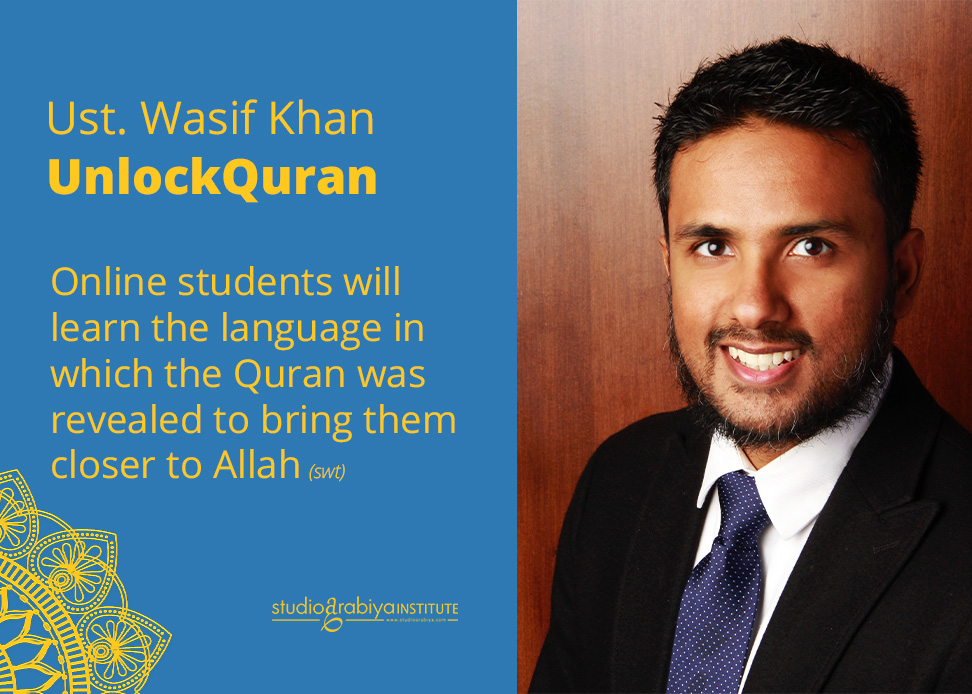 The statement reads:
"Imam Omar Suleiman a spiritual and moral voice for peace with justice!!!!!

Time after time in our city, in the United States and around the world, Imam Omar Suleiman has been a spiritual and moral voice for peace with justice. When others seek to divide, he calls for unity. Faith Forward Dallas at Thanks-Giving Square works to unite faith leaders for justice and compassion. Imam Suleiman has been a trusted leader among us. In the wake of his beautiful prayer to open the House of Representatives on May 9, he has received threats of violence and words of vilification when instead he should have our praise and prayers. We call upon people of good will everywhere to tone down the rhetoric, to replace hate with love, and to build bridges toward the common good.

Faith Forward Dallas at Thanks-Giving Square"
Commenters on the Faith Forward Dallas statement have left comments of support.
The group has invited locals and other leaders to endorse and share the statement. "Endorsed! I love and fully you Imam Omar Suleiman!" wrote Karen Weldes Fry, Spiritual Director at Center of Spiritual Learning in Dallas (CSLDallas), commenting on the statement.
Some commentators do not understand the manufactured controversy.  Heather Mustain writes, "What people are writing is so vile. They obviously didn't even listen to his prayer!" Imam  Omar Suleiman delivered the opening prayer in the US House of Representatives on May, 9th, 2019  at the invitation of Rep. Eddie Bernice Johnson (D) of Dallas, TX.
"I'm grateful for the faith leaders with whom I've built relationships with and served with for years that have shown full support throughout this process. Together we've stood with one another in solidarity in the face of bigotry, and in the support of others in any form of pain. We will not let these dark forces divide us," said Imam Omar Suleiman in response to the outpouring of love from the people he has worked with on the ground, building on peace, love, and justice.