Support YOUR Muslim Voice, Support YOUR Blog
MuslimMatters is one of those da'wah projects that has made a great contribution, catering to the needs of intellectual Muslims and non-Muslims during some very exceptional circumstances.
[Yaser Birjas– See complete message : Calling all Generous People in Ramadan]
*For information about our projects please read this posting. 
Assalam 'alaikum
During these last 10 nights of Ramadan we are offering you an opportunity to support your voice, the voice of practicing Muslims in West!

How? By donating to MuslimMatters.org (MM)!
Alhamdulillah, with your support, MM has seen tremendous growth, becoming your source for scholarly articles, expert analysis and hard-hitting opinion pieces. Visits have increased from some 25,000 per month to nearly 100,000! In the last 18 months alone, we've had over a million visits (with 500,000 being unique visitors)! Our readers come from over 190 countries, spanning nearly every state in the world, with 80% from US, UK, Canada and Australia. We are one of the top Muslim blogs as ranked by Technorati, and have also been chosen as one of the UK Times Online's top 30 most influential religious blogs.
To celebrate these milestones and ensure our future service to you, MuslimMatters.org has registered as a non-profit corporation [1].
Our blog has now become, for many of its readers, a primary source of information for political, social, and theological issues of relevance to the Muslim world. [Yasir Qadhi]
Insha'Allah, we plan to continue providing fresh Islamic scholarship, innovative competitions and inspiring articles that have become the staple of MM. We look forward to new milestones, such as our recent listing on the Dallas Morning News' religion blog, one of the more politically conservative newspapers in the southwest. We also plan to market MM through many channels (including at major conferences), bankroll scholarly research, and develop innovative ways to expand our reach and influence.
IF you believe that Muslims Matter, IF you recognize the need to mainstream the voice of practicing, mosque attending, Muslims and IF you have benefited from the content and platform that MM provides, then we invite you to contribute to this groundbreaking service! IF you are looking for an outlet for sadaqa this Ramadan that is providing a service for the Muslims that is unique and unmatched on the internet, then JOIN in contributing to MM.
 Muslim Matters, more than any other forum I know of, has the potential of turning into the unified voice of reason for the mainstream Muslim community in the United States.  [Noman Khan]
There are many ways of contributing conveniently:
1)  Contribute one-time via Paypal.
You can make a one-time donation by clicking the buttons below.
Suggested amount $500 or whatever your heart desires.
 2)  Sign up for a monthly subscription.
Whether it is $20, $50 or $100, or more, it adds up quickly [2].
You can subscribe for a small monthly donation by clicking on your desired pledge amount below.  Our goal is to get at least 50 pledges inshallah!
This is by far the most effective ways that non-profit organizations survive. If you wish to pledge a different amount (other than 20/50/100), please contact us here.
3)  Send a check
Please let us know in advance that you are, so we can count it towards our fundraising drive. To send a check, just contact us, and we will let you know the address to where the check should be mailed. Please make checks out to "MuslimMatters Inc."
May Allah bless you abundantly for your sadaqa and donations to the many worthwhile causes that need your support!
jazakumAllah khair katheeran,
–Your brothers and sisters of MM
Notes:
1] Insha'Allah when our 501C3 status is approved by the IRS all contributions for the year, will be deductible.
2] Our goal this Ramadan is 50 new monthly donors. So, if you plan to donate, please consider both a monthly as well as one-time donations.
Top Read Muslimmatters Posts Of 2018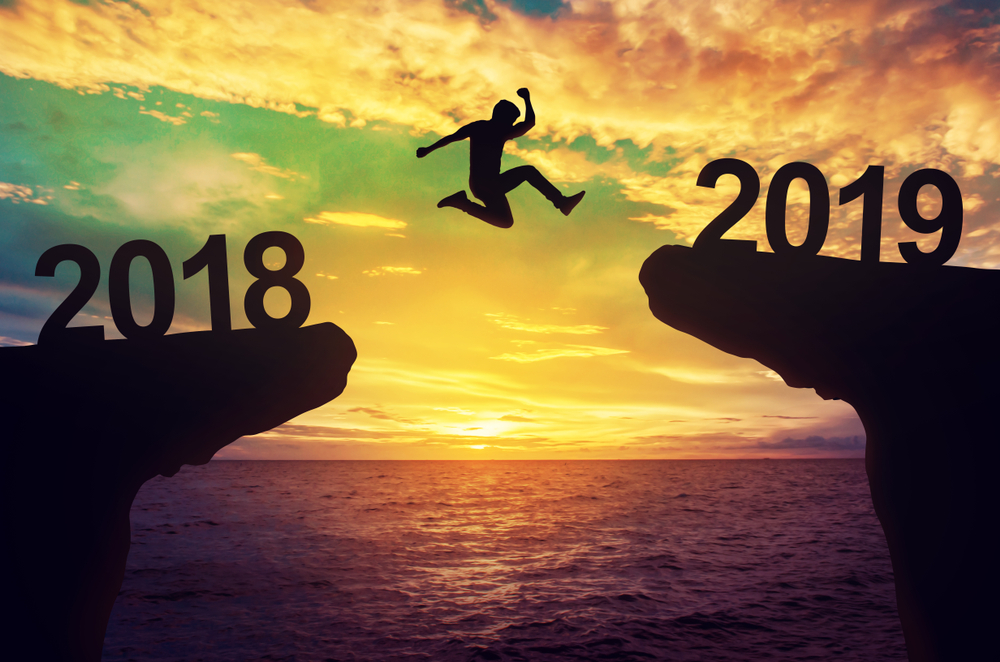 https://muslimmatters.org/2018/02/03/5-things-to-know-about-the-movie-before-watching-it-review-of-bilal-a-new-breed-of-hero/
https://muslimmatters.org/2018/02/05/why-i-walked-out-of-the-film-bilal/

https://muslimmatters.org/2018/06/06/why-i-left-the-muslim-leadership-initiative/
https://muslimmatters.org/2018/03/16/a-powerful-dua-for-happiness/
https://muslimmatters.org/2018/06/01/reclaiming-malcolm-xs-legacy/
https://muslimmatters.org/2018/01/10/in-the-age-of-islamophobia-why-reverts-are-leaving-islam/
https://muslimmatters.org/2018/01/16/14-topics-all-islamic-schools-should-address-during-high-school-dr-shadee-elmasry/
https://muslimmatters.org/2018/02/19/girls-and-sexuality-understanding-what-parents-and-muslim-communities-can-do-for-their-daughters/
https://muslimmatters.org/2018/06/24/this-is-who-we-are-by-imam-zaid-shakir/
https://muslimmatters.org/2018/01/29/the-story-of-musa-a-story-of-optimism-part-1/
https://muslimmatters.org/2018/11/29/value-your-local-imam-even-if-he-is-not-famous-imam-omar-sulieman/
https://muslimmatters.org/2018/02/28/10-ways-to-overcome-porn-addiction/
https://muslimmatters.org/2018/04/16/the-male-lust-the-female-form-and-the-forbidden-gaze/
TDC Speaker Feature: Shaykh Waleed Basyouni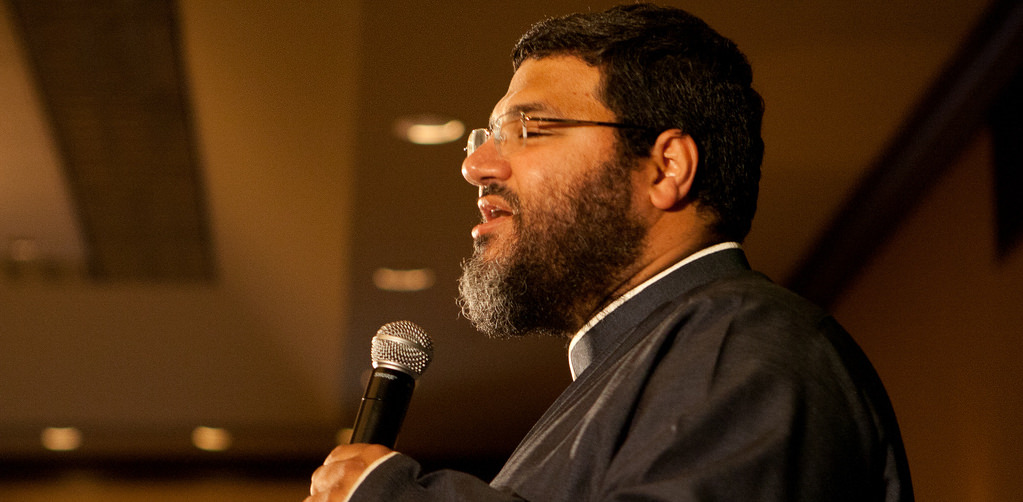 Shaykh Waleed Basyouni, PhD, graduated with a Bachelor in Islamic Sciences from Al-Imam Muhammad University (KSA), did his Masters in Islamic Theology, World Religions and Modern Religious Sects from Al-Imam Muhammad University, and earned a Doctorate in Theology from the Graduate Theological Foundation in Indiana.
Shaykh Waleed Basyouni is currently the Vice President of Al Maghrib Institute, a Director of the Texas Dawah Convention, and a member of the American Muslim Jurists Association (AMJA).

Read more of his work here:
Performing Actions Equal to Hajj in Reward | Shaykh Waleed Basyouni
https://muslimmatters.org/author/waleed/
TDC Speaker Feature: Haleh Banani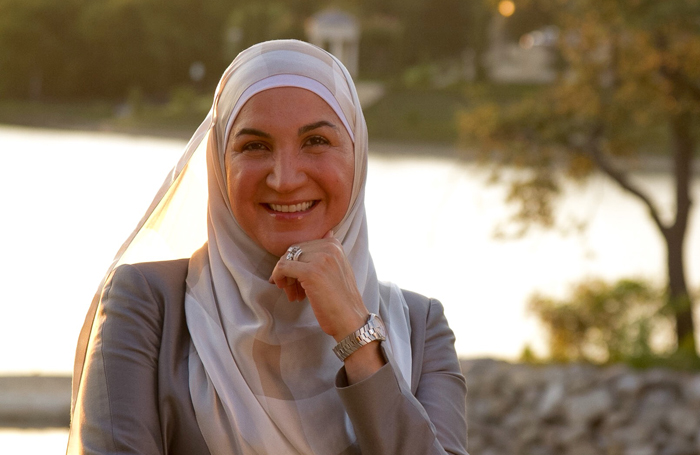 In answering this question, one has the choice to take on their marriage with all its challenges or look realistically at divorce. There is dignity in making it work, and there is dignity in starting fresh for the right reasons.
How can we weigh the pros and cons of each of these choices? How soon should we sound the alarm and seek help? What do we do after picking one option or the other?

Haleh Banani holds a Master's Degree in clinical psychology, and this TDC her session is dedicated to the factors one should take in making this choice.
Listen to her on The Mad Mamluks Podcast:
Read more of her work here:
https://muslimmatters.org/2014/01/30/whats-matter-masturbation-addict/
https://muslimmatters.org/2017/03/15/shattering-the-stigma-of-mental-health/
https://muslimmatters.org/2014/04/17/husband-sisterinlaw-friendly-glances/