Open Thread Sunday 8/24/08
After inadvertently missing last week's Open Thread, its time to vent two weeks' worth!
But before you vent, we have a special request. A brother is going to be interviewing Jamal Zarabozo, and wants to know what questions would you ask him specifically, and any shayookh in general?? Add your question in the comments below.
As you may have heard, Channel 4 is up to its dirty tricks again! Another fakeomentary coming up on September 1. Interesting timing? If it didn't hit you… its going to be the first of Ramadan likely! Is there more evidence of their sinister, evil and lowly intentions than timing their lies on the same day as the start of the holiest month for Muslims? And of course eleven days before 9/11… nice time to stoke Islamophobia!
So, who's up to writing a little investigative piece on who is financing the channel, the program, and what Muslims should do preemptively against yet another attack on the Muslim community? I wonder when these haters will go into orthodox Jewish synagogues or Southern Baptist churches and record some other anti-homosexual, or anti-Muslim rhetoric? Well, in fact, the latter rhetoric is on all the time… but it is ok. As long as it is Islamophobia, its fine. But touch antisemitism or homophobia, and you are branded as intolerant, uncivilized, and "unBritish" or "unAmerican". What hypocrites! Hope this encourages one of you to want to write about this. If it does, email us with your piece!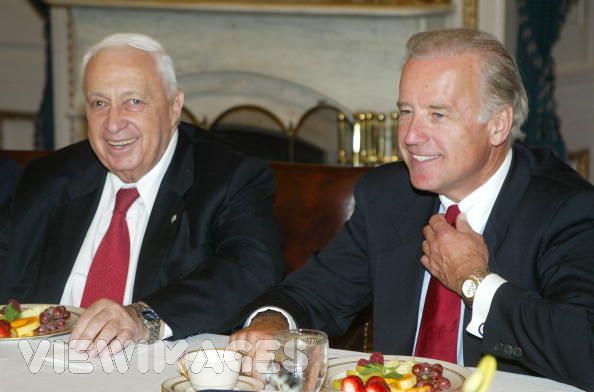 As we all know by now, esp. if you signed up for a text message (anyone here did?), Obama picked Joe Biden (Pennsylvania born, Irish Catholic, Delaware Senator) as his VP choice. I hope to write a more detailed piece on this, but here are highlights that don't look too good for Muslims (almost McCain'ish): Supports the US having a long-term presence in Iraq, supports unilateral military action, is a self-described Zionist [Foreign Policy]; a little better on civil liberties but not much– supports habeas corpus for Gitmo prisoners, opposes torture, but like all senators (save one) voted to reauthorize the Patriot Act [Civil Liberties]. On education, he is a strong public-school supporter (no charter or voucher-based system that would have helped Islamic schools) [Education].
I was actually a bit surprised by the choice because I wasn't sure if Biden added anything. But the Zionism part makes this all crystal-clear now :) As a resident of Delaware, I have written to Biden's office protesting airport treatment, but the office did nothing. And that's what I see the elections to do for Muslim and non-Muslim Americans: nothing.
Over to you now!