Heart Soothers: Shaykh Okasha Kameny
Lesson 10 From Surah Al-Kahf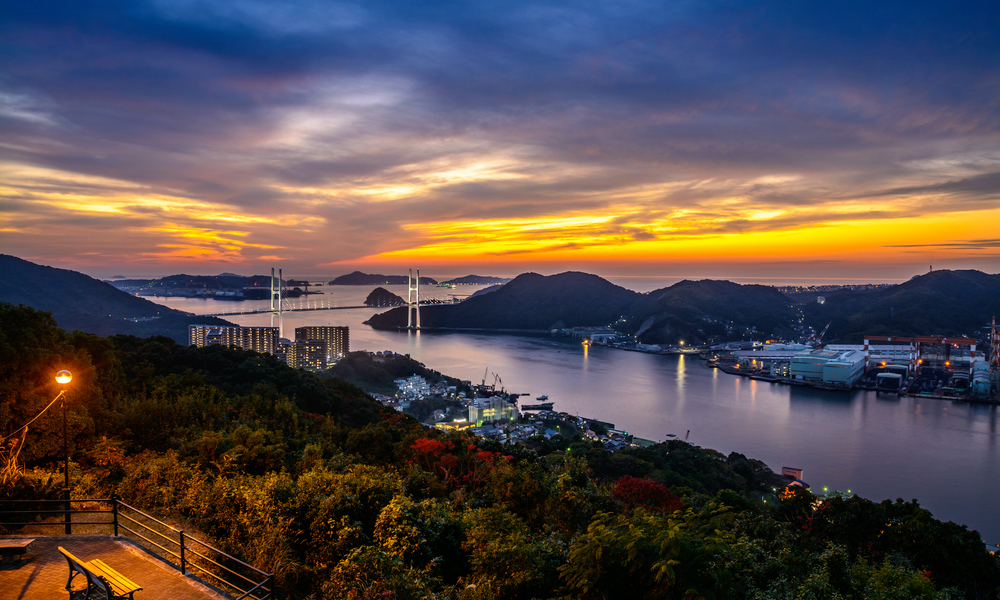 Alhamdulillah last week we were able to explore the meanings of verses 54-59. InshAllah tonight we'll explore the meanings and lessons of verses 60-70. In this set of verses, Allah ﷻ relates a very unique and interesting story about Musa (as) and his encounter and journey with a man of God known as Khidr or Khadir. Interestingly this story is not told or hinted at anywhere else in the Qur'ān. Similarly this is the only account of Musa (as) in the Qur'ān that doesn't also have some reference in the Biblical text. This is the third story mentioned in the Surah after the story of the people of the cave and the owner of the two gardens.
Now the Surah itself relates a few events from this story but doesn't provide all the fine details. For example, it doesn't mention exactly where this story took place. Nor does it tell us when exactly it took place. So we don't know if it took place when Musa (as) was still in Egypt, or after he escaped from Fir'awn and his army or even later on. The Qur'ānic narrative also doesn't mention the name of the individual who Musa (as) sent out to meet. It doesn't mention who he was, where he was from and whether he was a prophet, scholar or an ascetic. Allah ﷻ simply describes him as "a servant from amongst Our servants".

One of the reasons why all of these details are left out is because they're not that important. They actually take away from the main purpose, objective and lessons of the story. We're supposed to focus on what lessons, morals, and guidance we can derive from these incidents and not worry about the minute detail. However, a more detailed version of this story is found in a hadith recorded in both Sahih Bukhari and Muslim narrated by Ubay ibn Ka'b

.
Ubay ibn Ka'b

narrated that the Prophet ﷺ said: Musa

was making a speech to the Children of Israel when he was asked which person had been endowed with the most knowledge. Meaning he was asked, "Who is the most knowledgeable person?" Since Musa

wasn't aware of anyone who was more knowledgeable than him he said, 'I am'. Even though he was right, Allah ﷻ didn't like his answer. The situation demanded that he say Allah knows best. Allah ﷻ has a unique way of teaching and training those close to Him. That is why Allah ﷻ gently reprimanded him for his answer and revealed to him that there is a servant of his at the meeting point of the two seas (the Indian Ocean and the Red Sea) who is more knowledgeable than him. This doesn't mean that Khidr had a higher station than Musa

. What it means is that he had a special field of knowledge given to him that Musa didn't have.
Musa had an intense desire to seek knowledge. So he asked Allah ﷻ, 'How can I find him?' Allah ﷻ told him to cook a fish, place it in a basket and head towards the meeting point of the two seas. The place where you lose fish is the place where you will find Khidr. So Musa

set out with his servant/student Yusha' ibn Nun, who in English is Joshua. This is where Allah ﷻ starts the story in the Quran.
Verse 60: And when Musa said to his servant, "I shall continue on till I reach the junction of the two seas, even if I journey for a long time."
Musa

was instructed by Allah to travel to the meeting point or junction of the two seas and that is where he will find Khidr, the one who is more knowledgeable than him. So Musa

in his determination said that he will continue traveling till he reaches this junction even if it takes him a long time. There's a lot of discussion amongst the commentators regarding the exact location of the junction of the two seas. Some mention it's referring to the point where the fresh water of rivers meets the salt water of the seas. Others mention that it's the meeting point between the Indian Ocean and the Red Sea. The actual geographical location is ultimately immaterial to the story; it doesn't really matter. The narration mentions that they continued to travel until they reached a large rock where they decided to rest for a while. Both of them fell asleep. As they were sleeping, all of a sudden, the fish moved, fell out of the basket and into the ocean. Allah

stopped the flow of water around the fish forming a tunnel around it allowing it to swim.
Verse 61: Then when they reached the junction of the two, they forgot their fish, and it made its way to the sea, burrowing away.
Yushā' witnessed this extraordinary event. He saw the fish make its way into the sea and burrow away. Meaning, a tunnel was formed around it allowing it to swim away. When Musa

woke up he forgot to tell him and they continued on their journey. They traveled for another day and night. After traveling for another day and night Musa finally felt hungry.
Verse 62: Then when they had passed beyond, he said to his servant, "Bring us our meal. We have certainly met with weariness on this journey of ours."
They had passed the meeting point of the two seas, which is where they decided to rest and where the fish escaped from the basket. So when he finally felt hungry he asked Yushā' to take out the fish that they had prepared to eat. In the narration, the Prophet ﷺ says, "Musa didn't feel any fatigue until he passed the place Allah

informed him of. When Musa asked for food that is when Yusha' remembered what had happened to the fish.
Verse 63: He said, "Did you see? When we took refuge at the rock, indeed I forgot the fish – and nothing made me forget to mention it except Shaytān – and it made its way to the sea in a wondrous manner!"
He told Musa (as) that while they were resting at the rock the fish miraculously came back to life and made its way into the ocean. And that he completely forgot to tell him and that Shaytān made him forget. When Musa (as) heard this he remarked,
Verse 64: He said, "That is what we were seeking!" So they turned back, retracing their steps.
He immediately realized that the place where the fish was lost to the sea was exactly the place where he would meet the servant of Allah more knowledgeable than him. So they turned back retracing their steps back to that rock.
Verse 65: There they found a servant from among Our servants who We had granted mercy from Us and whom We had taught knowledge from Our presence.
When they returned to that rock they found a man lying there covered in a white sheet. Musa (as) greeted him with Salam startling Khidr who replied, "Where is this salam coming from in this land? Who are you?" He replied, "Musa." Khidr asked, "Musa Bani Israel?" He answered, "Yes." The servant from among our servants is identified by all commentators as Khidr or Al-Khadir, which is translated as the Green One. It's mentioned that wherever he prayed or stood everything around him would become green. There's a huge discussion regarding his status as well; was he a prophet, a messenger or simply a righteous servant of Allah? What we do know with absolutely certainty is exactly what the Qur'ān tells us. He was a righteous servant who was granted unique divine mercy and was given a special type of knowledge from Allah ﷻ. Some of the commentators mention that "rahmah" is referring to the fact that he was a wali; a very devout and close servant of Allah. The knowledge from Allah is knowledge from the unseen that he taught to Khidr. It's an understanding of the divine wisdom and reason behind the occurrence of certain events.
Verse 66: Musa said to him, "May I follow you so that you can teach me some of that which you have been taught of sound judgment?"
Musa (as) asked him with the utmost respect and humility to allow him to be his student. This form of questioning, this request is full of humility. Musa made himself a follower of Khidr, asked for permission and admitted his ignorance regarding the knowledge that Khidr had. Khidr responded to his request as Allah ﷻ tells us,
Verses 67-68: He said, "Truly you will not be able to bear patiently with me. And how can you be patient with that which you have no knowledge?
Khidr recognized that he would do things that Musa (as) would find to be illogical, irrational and even impermissible. Things that on the surface level seem to be horrible and despicable. So he explained to Musa (as) that he wouldn't be able to be patient with him and his actions. He explained to Musa (as), "O Musa! I have knowledge from Allah that you don't have that he taught me. And you have some knowledge from Allah that he taught, which I don't have."
يا موسى، إني على علم من علم الله، لا تعلمه، علمنيه، و أنت على علم من علم الله علمكه، لا أعلمه.
But Musa (as) is extremely eager to learn. He resolves to be patient and obedient while relying upon the will of Allah ﷻ. He says,
Verse 69: He said, "You will find me patient, if Allah wills, and I shall not disobey you in any matter."
Meaning, don't worry, you'll find me to be patient, if Allah wills, and I won't disobey you or challenge you in any matter. This convinced Khidr to allow Musa (as) to accompany him as his student but with certain conditions.
Verse 70: He said, "If you will follow me, then don't question me about anything until I mention it to you."
Meaning, he told Musa (as) that if you follow me then you're not allowed to ask me about anything or challenge anything I do until I allow you to do so. Musa (as) accepted this condition and then they both set out together. Now up till this point in the story, there are several important lessons that we can learn and derive.
1) Intellectual humility – Our knowledge regarding a specific topic or subject, our understanding of a certain issue or our expertise in a certain field shouldn't make us proud and arrogant. It shouldn't make us think that we're better than anyone else. Rather it should make us humble; it should create a sense of gratitude and humility. We should express gratitude to the One who gave us that knowledge and should recognize that there's much more that we don't know. And that's the lesson that Allah ﷻ taught Musa (as). When he was asked who is the most knowledgeable individual, Musa (as) based on his own understanding and station as a Prophet assumed that he was. So Allah ﷻ gently reprimanded him for his answer and revealed to him that there is a servant of his at the meeting point of the two seas (the Indian Ocean and the Red Sea) who is more knowledgeable than him.
No matter how advanced we become as human beings, no matter how many discoveries we make and how many inventions we create, our knowledge is still limited; it's nothing compared to the infinite knowledge of Allah ﷻ. As Allah ﷻ tells us in the Qur'ān, "Over every possessor of knowledge is one [more] knowing." Similarly, in one of the narrations, Khidr tells Musa

, "My knowledge or your knowledge compared with the knowledge of Allah is nothing but the small amount of water the sparrow takes in its beak." This is especially true for religious knowledge; the more we learn the more we should recognize that we don't know. That's why it's important for us to not reject or disregard things that we don't know or haven't heard of. Just because we don't know something, haven't heard something or haven't read something, doesn't mean that it doesn't exist. Also, learn how to say "I don't know". There's a famous story of Imām Mālik …
2) The importance of seeking knowledge. Seeking knowledge is something that has to be done actively; it's not a passive activity. knowledge isn't something that's going to come to us automatically. It's something that requires us to put in work; it requires time, effort, wealth and sacrifice. And in order to seek knowledge, we'll have to go through some difficulties. Seeking knowledge is a religious obligation upon us just like praying, fasting, paying zakah and performing Hajj. The Prophet ﷺ told us, "Seeking knowledge is an obligation upon every Muslim." All the commentators agree that this is referring to knowledge of Allah; knowledge of the Qur'ān and Sunnah. That knowledge that brings us closer to Allah ﷻ. That's why there are so many narrations from the Prophet ﷺ that encourage us to seek knowledge. Interestingly, this is the only story in the Qur'ān that talks about seeking knowledge and in it the student is required to go and look for the teacher. On a side, not the amount of knowledge we learn regarding our religion at homes or at Sunday schools is not enough. We need to have a systemized way of learning the fundamentals of our faith and religion and teaching it to our children.
3) Respecting the people of knowledge. This is another very important lesson we learn from this particular part of the story. Musa (as) is a Prophet, he's kalīm Allah, the one who spoke directly with Allah ﷻ, yet he still treated Khidr with the utmost honor and respect. Knowledge itself has a very special status in Islam and because of its status, those who seek it and possess it have also been granted a special status. As the Prophet ﷺ told us, "The scholars are the heirs of the Prophets." Humility is an essential characteristic that we as students must have to truly benefit from our teachers. In the hadith of the Messenger of God ﷺ, when the angel Jibrīl

came to ask the Prophet ﷺ about Islam, Imān, and Iḥsān, he is described as having, "put his knees against the knees [of the Prophet

] and placed his hands on his thighs."[2] When the Companions used to sit with the Messenger of God

, they did not use to raise their heads up to him out of their reverence for him. It is reported on the authority of Anas

, "If the Messenger of God

used to enter the mosque, none of us used to raise our heads except Abū Bakr and ʽUmar. They used to smile at him and he used to smile at them."[3] It is also reported on the authority of ʽUbāda b. al-Ṣāmit that the Messenger of God

said regarding respecting scholars and honoring them, "He is not from my community who does not venerate our elders, have mercy on our youth, and know the rights of our scholars."[4]
Disrespect of scholars and people of knowledge is actually a problem within our communities and has been for some time. People of the past used to say that the flesh of scholars is poisonous and the way of Allah with those who insult them is well-known. So whoever insults the scholar of this ummah by his tongue Allah will afflict him in this world by death of the heart. There are many other beneficial lessons that we can derive from this story that we'll talk about next session after we complete the story itself.
4) Studying is an act of worship but it's not the goal in and of itself. The goal is to attain guidance.
How Do Muslims Plan for Disability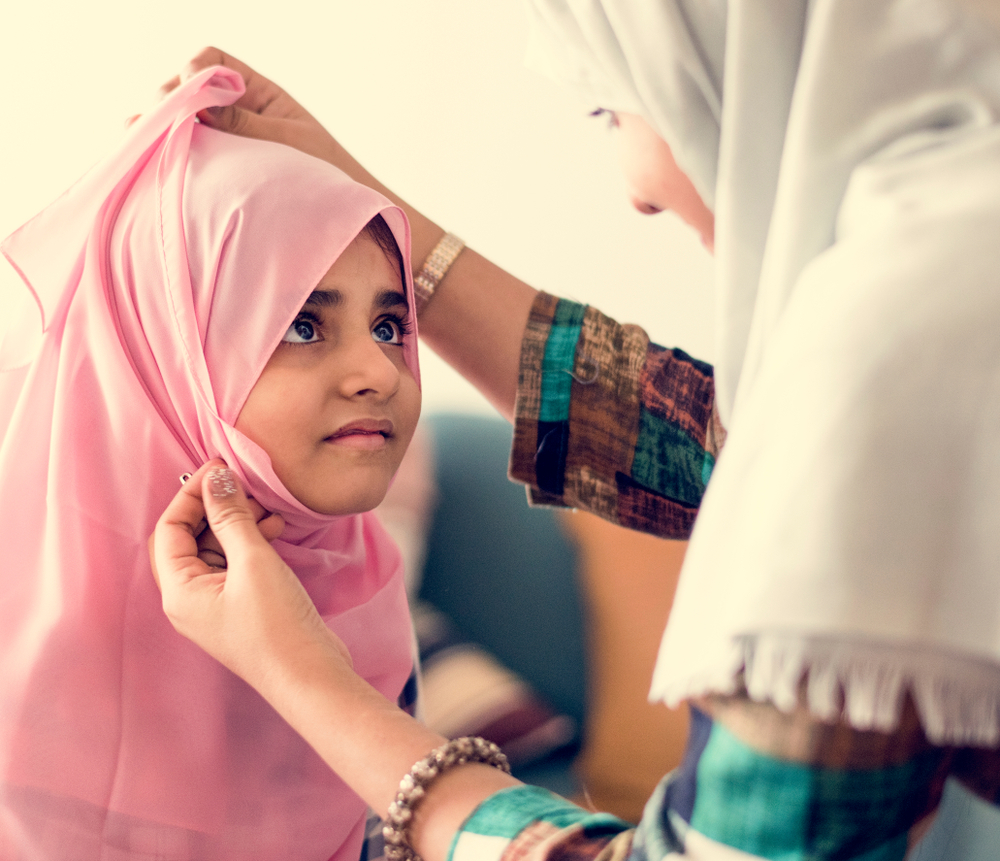 Families with children with disability have an extraordinary set of challenges and blessings.  Disability (or special needs) is a broad term.
Many disabilities will prevent what we often think of as "normal."  It may hinder or prevent educational opportunities, and employment. Many people with "special needs" can get educated, get married and live long and productive lives.  The problem for many parents of younger children with special needs is that they typically have no certainty about their children's future needs. Even if the situation looks dire, it may not stay that way.  

How do parents plan for a world where they may not be around to see how things will end up for their special needs children?  What can they do to help their children in a way that does not violate Islamic Inheritance rules?
Certain types of disability, especially the loss of executive decision-making ability, could also happen well into adulthood.  This can be a threat to a family's wealth and be the cause of internal conflicts. This is the kind of thing every adult needs to think about before it happens.  
The Problem
The issues are not just that parents believe their special needs child will need more inheritance than other children. Muslim parents usually don't think that. Some parents don't want their special needs child to get any inheritance at all.  Not because of any ill-will against their special needs child; just the opposite, but because they are afraid inheritance will result in sabotaging their child's needs-based government benefits.    
Many, perhaps most special needs children do not have any use for needs-based benefits (benefits for the poor).  But many do, or many parents might figure that it is a distinct possibility. This article is a brief explanation of some of the options available for parents of special needs children.  It won't go over every option, but rather those that are usually incorporated as part of any Islamic Estate Planning.
Please Stand By
Example:  Salma has three daughters and two sons.  One of her children, Khalida, 3, has Down Syndrome.  At this point, Salma knows that raising Khalida is going to be an immense challenge for herself, her husband Rashid and all the older siblings.  What she does not know, however, is what specific care Khalida is going to need through her life or how her disability will continue to be relevant. She does not know a lot about Khalida's future marriage prospects, ability to be employed and be independent, though obviously like any parent she has nothing but positive hopes for her child's life.   
In the event of her death, Salma wants to make sure her daughter gets her Islamic right to inheritance.  However, if Khalida needs public benefits, Salma does not want her daughter disqualified because she has her own money.
Her solution is something called a "stand-by special needs trust." This type of trust is done in conjunction with an Islamic Inheritance Plan and is typically part of a living trust, though it could also be a trust drafted into the last will.  I will describe more about what a special needs trust is below. For Salma, she is the Trustee of her trust. After she dies, she names her husband (or someone else) the successor Trustee. The trust is drafted to prevent it from becoming an "available resource" used to determine eligibility for public benefits such as Supplemental Security Income (SSI), Medicaid and other benefits that go with that.
If it turns out that Salma passes away when Khalida is 5, and her assets are held in trust for her until she is 18 and her Trustee determines she does not need a special needs trust, she will get her inheritance precisely like everyone else based on their Islamic right.  If she does need benefits, the Trustee will only make distributions to Khalida that would not harm her eligibility.
This way, there is no need to deny Khalida her inheritance because of her disability, and she is also making sure giving her daughter inheritance would not harm her daughter's healthcare or other necessary support.  
The Shape of Special Needs Trusts
A stand-alone Special needs trusts, which is sometimes called a "supplemental needs trust" the kind without the "stand-by" variation I described above, are a standard device for families that have children with special needs. A trust is a property ownership device. A Grantor gives the property to a Trustee, who manages the property for the benefit of a beneficiary. In a revocable living trust, the Grantor, Trustee, and Beneficiary are typically the same person.  
When the trust is irrevocable, the Grantor, Trustee, and Beneficiary may all be different people. In a special needs trust, the person with a disability is the beneficiary. Sometimes, the person with a disability is also the Grantor, the person who created the trust.  This might happen if there is a settlement from a lawsuit for example and the person with special needs wants it to be paid to the trust.  
In many if not most cases, the goal may not be to protect the beneficiary's ability to get public benefits at all. Many people with a disability don't get special government benefits.  But they do want to protect the beneficiaries from having to manage the assets. Some people are just more susceptible to abuse.
The structure of the arrangement typically reflects the complexity of the family, the desire of siblings and extended family to continue to be involved in the care and attending to the needs of the person with a disability, even if they are not the person directly writing checks.   
Example: Care for Zayna
Example: Zayna is a 24-year-old woman with limited ability to communicate, take care of her needs and requires 24-hour care.  Zayna has three healthy siblings, many aunts, uncles, and cousins. Her father, Elias, earns about $70,000 per year and is divorced. Zayna's mother Sameena cannot contribute, as she is on social security disability. However, Zayna's adult brother and sisters, brother in laws, sister in law and several aunts, uncles want to help Zayna meet her needs E.lyas creates a third party special needs trust that would ensure Zayna has what she needs in the years to come.
Zayna receives need-based public benefits that are vital to her in living with her various disabilities and her struggle to gain increasing independence, knowledge and dignity.  So the trust needs to be set up and professionally administered to make sure that when Zayna gets any benefit from her trust, it does not end up disqualifying her ability to get any needs-based benefit.  
Contributions to the special needs trust will not go against Islamic Inheritance rules unless made after the death of the donor.
If Zayna dies, her assets from the special needs trust will be distributed based on the Islamic rules of inheritance as it applies to her.
When disability planning is not about Public Benefits
Perhaps most families with special needs children do not use any needs-based public assistance.  They are still concerned about special needs and planning for it.
Example:  Khadija, 16, is on the autism spectrum. For those familiar with the autism spectrum, that could mean a lot of things.  For her parents, Sarah and Yacoob, other than certain habits that are harmless and easy to get used to, it means Khadija is very trusting of people. Otherwise, she does well in school, and her parents don't think she needs way more help than her siblings and she has just as good a chance of leading a healthy and productive life as any 16-year-old girl.  
The downside of being too trusting is that the outside world can exploit her.  If she ends up getting inheritance or gifts, she may lose it. The parents decide that when she gets her inheritance, it will be in a trust that would continue through her life.  There will be a trustee who will make sure she has what she needs from her trust, but that nobody can exploit her.
In some ways, what Khadija's parents Sarah and Yacoob are doing is not so different from what parents might do if they have a child with a substance abuse problem.  They want to give their child her rights, but they don't want to allow for exploitation and abuse.
Considering your own needs
There are many people who are easy marks for scammers, yet you would be unlikely to know this unless you are either a close friend or family member, or a scammer yourself.  While this often happens to the elderly, it can happen at just about any age. Everyone should consider developing an "incapacity plan" to preserve their wealth even if they lose their executive decision-making ability.   
There is this process in state courts known as "conservatorship." Indeed, entire courtrooms dedicate themselves to conservatorships and other mental health-related issues.  It is a legal process that causes an individual to lose their financial or personal freedom because a court has essentially declared them not competent to handle their affairs. Conservatorships are a public process.  They can cause a lot of pain embarrassment and internal family strife.
One of the benefits of a well-drafted living trust is to protect privacy and dignity during difficult times.
Example: Haris Investing in Cambodian Rice Farms
Haris, 63, was eating lunch at a diner.  In the waiting area, he became fast friends with Mellissa; a thirty-something woman who was interested in talking about Haris's grandchildren.  The conversation then turned Melissa and her desire to start a business selling long distance calling cards. Haris was fascinated by this and thought it made good business sense. Haris gave Mellissa $20,000.00. The two exchanged numbers. The next day, Mellissa's number was disconnected.
Haris's wife, Julie became alarmed by this.  It was out of character for her husband to just fork over $20,000 to anyone on the spur of the moment.  What was worse is that the business failed immediately.  
Three months later,  Haris meets Mellissa at the diner again.  She then convinces Haris to invest $50,000 in a Cambodian rice farm, which he does right away.   His wife Julie was pretty upset.
How living trusts helps
As it happened though, Haris, a few years before, created a living trust.  It has a provision that includes incapacity planning. There are two essential parts to this:  The first is a system to decide if someone has lost their executive decision-making ability. The second is to have a successor Trustee to look over the estate when the individual has lost this capacity.  This question is about Haris's fundamental freedom: his ability to spend his own money.
If you asked Haris, he would say nothing is wrong with him.  He looks and sounds excellent. Tells the best dad jokes. He goes to the gym five times a week and can probably beat you at arm wrestling. Haris made some financial mistakes. Everyone makes mistakes.
Julie, and his adult children Haroon, Kulsum, Abdullah, and Rasheeda are not so sure it's just a mistake.  The living trust created a "disability panel." This panel gets to vote, privately, in if Haris should continue to act as Trustee of his own money.  If they vote that he should not manage his own money, his wife does it for him.
The family has a way to decide an important and sensitive issue while maintaining Haris' dignity, privacy and wealth.   Haris's friends don't know anything about long distance calling cards or a Cambodian rice farm; they don't know he lost his ability to act as Trustee of his trust.  Indeed the rest of the world is oblivious to all of this.
Planning for everyone
Islamic inheritance is fard and every Muslim should endeavor to incorporate it into their lives.  As it happens it is an obligation Muslims, at least those in the United States, routinely ignore or deal with inadequately.  However, there is more to planning than just what shares go to whom after death. Every family needs to create a system. There may or may not be problems with children or even with yourself (other than death, which will happen), but you should do whatever you can to protect your family's wealth and dignity while also fulfilling your obligations to both yourself and your family.
Should Spiritual Leaders Who Violate Our Trust Be Forgiven?
Some people want to move past the indiscretions of community leaders quickly as though they never occurred while others wish to permanently blacklist them. This article examines a third option between the two that can be a win-win for the fallen leader, the victims, and the community.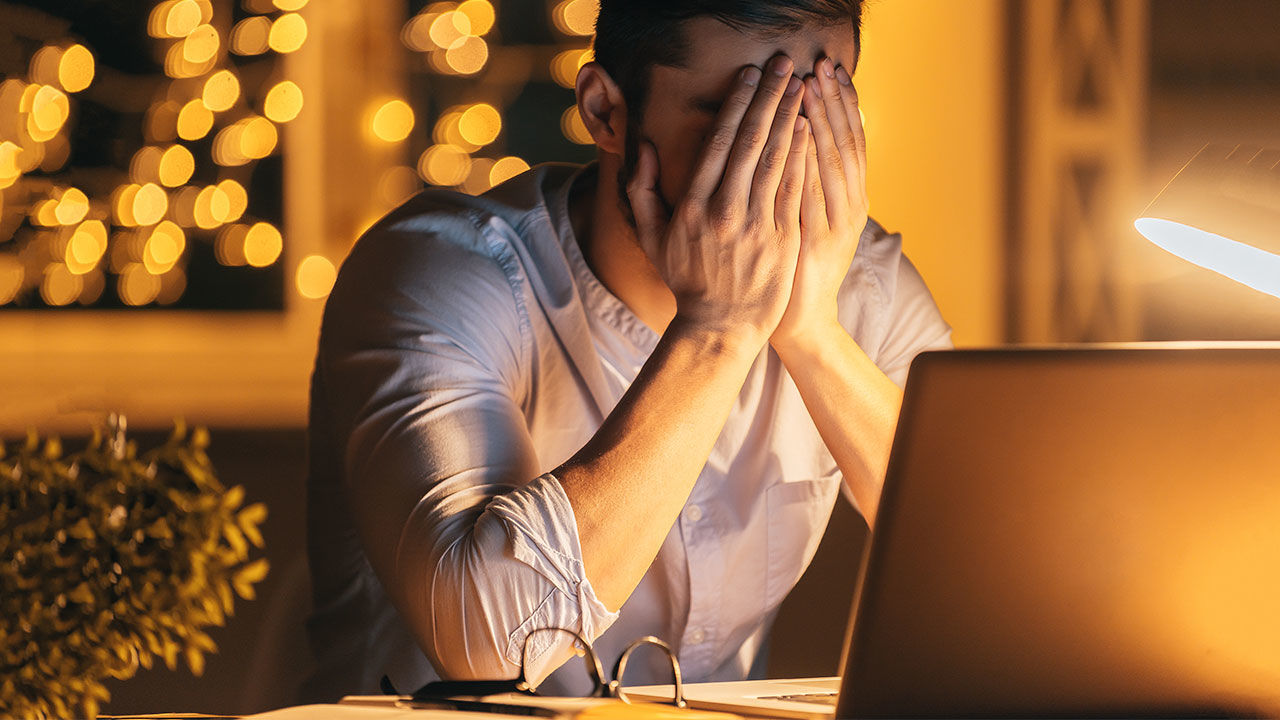 In the past couple of years, a number of simmering scandals among spiritual leaders became public knowledge and the subject of vigorous and often painful public debate.  As someone who has worked in the community dawah space the past 15 years, often acting as a bridge between past and present microcelebrity as well as non-celeb teachers to the community at large, one question I've been asked repeatedly – should community leaders who violate our trust be forgiven?  I'm often asked by people who aren't fanboys / fangirls taken by microcelebrity dawah culture or wearing spiritual blinders for non-celebs, and often don't even understand what has occurred.  Below I share answers I have heard as well as what I believe is fair and pragmatic in many (not all) situations.
Answer #1:  Yes, We Must Forgive Them
One group of people argue we should completely forgive them. No one is perfect, everyone is human and makes mistakes.  If we assume the mistake was truly made, then we should also forgive them and move on. Our faith is replete with statements about Allah's Mercy, and if we want His Mercy, surely we should also give it to others. Oftentimes, members who fall into this group don't actually believe the person in question is at fault and are trying to convince others either on the fence or against the individual to let it go. Of course, there are some who believe the violation occurred and not think it a big deal, while others may think the violation indeed was a big deal, and should still be forgiven. I can agree with some aspects of this, but not completely.

Answer #2:  No, They Should Never Be Forgiven
Another group believes that once a person commits a violation of trust, they are no longer to be trusted again. They should leave their positions and be ostracized from the community permanently. They are to be tarred and feathered and made an example of for life.  Members within this group oftentimes don't need to wait for evidence to arrive at any conclusion – they were judge, jury, and executioner well before there was a trial.  Not all members are like this, of course – some waited for evidence and then reached their conclusions that the gravity of the charges was too much and therefore the person should never be forgiven.
Answer #3:  It Depends – Forgive Them If They Take Ownership and Make Amends
In my view, the problem with the first group is they don't often see that the person did anything wrong, or if they did, it's trivial relative to the khayr, the good and benefit they bring to the community. They keep citing that Allah is forgiving, so we should forgive automatically, but in their haste, they forget that part of the process of making restitution is first sincerely regretting what one has done.
To sincerely regret, one must also move out of denial and into acceptance that they made a mistake. Once one admits failure, they can then ask to be forgiven, and then the aggrieved party is in a position to grant it. The community forgiving and re-integrating a person who refuses to take responsibility for their wrongdoing does neither them, their victims, nor the community any good. We continue to distrust the person and they continue to believe they can get away with whatever they wish because they are "special". Victims fear community integration, everyone becomes cynical about religion, and the cause of calling people to become better worshippers of Allah is harmed.
On the flip side, the second group is far too extreme in their view of justice. To ostracize that person and leave them no path of return means they have no means to redeem themselves, and de facto their families are casualties who must deal with the fallout of being pushed out of the community. I agree that none of us are perfect, and we all often make egregious mistakes. In my own experience, there are many instances where activists who advocate publicly for better are often involved privately in worse than those they go after.
That being the case, there is no person that can't be forgiven, and I would say we shouldn't leave aside this possibility in our dealings with those who fail us just as we expect it when we ourselves fall short, sometimes seriously so. I would add that we would lose the skills and talent of that person – if we believe in allowing people with criminal histories back into the general population and providing them with opportunities to become productive, reformed citizens, I don't see why we wouldn't offer the same to our community and religious leaders.
The key I believe is in following a process which includes the following for the individual:
Taking

Responsibility

:  They own responsibility for the mistake and acknowledge it was made.  No amount of denial, minimization, and spin will suffice.
Make Restitution:  First and foremost, they apologize and make amends as best they can with the victims.  If the issue went public, then they should apologize to those they were serving as a leader for their mistake as well. This includes handling financial compensation.
Remediating Oneself:  Enroll in counseling, therapy, mentorship, and / or group support programs to help them overcome their issues.
Being Held Accountable:  Work with others on concrete milestones of both behavior and programs that demonstrate their commitment to change.  Be able to show the community that they take reformation seriously and are committed to coming out of their mistake a better person, one who can even advise others of the mistake and how not to repeat it.
As someone who has worked in dawah and supported the ascension of numerous modern-day microcelebrity spiritual scholars and teachers, I and others like me act as a bridge between them and the community.  I do not speak for all of them, certainly, but I know that any leader who tries to re-integrate into the community without taking responsibility will continue to find that many will not support them. Most, in this case, feel a sacred duty to oppose their elephant-in-the-room integration to protect the community at large.
Likewise, I know that many like myself would be willing to overlook and forgive such individuals if they took responsibility for their behavior and demonstrated they were taking concrete steps to make amends for their mistakes.  The month of Ramadan is upon us, and sometimes one just has to rip the band-aid off, go through the process of feeling the pain of scrutiny for owning up, and then moving forward to forgiveness.  I won't promise it's easy or that everyone will change, but I can at least say many of us would have an easier time accepting individuals back into the community.
What's your view on these situations?