UAE Peace Forum is Just the Tip of the Iceberg of Some American Muslim Ulema Undermining Their Followers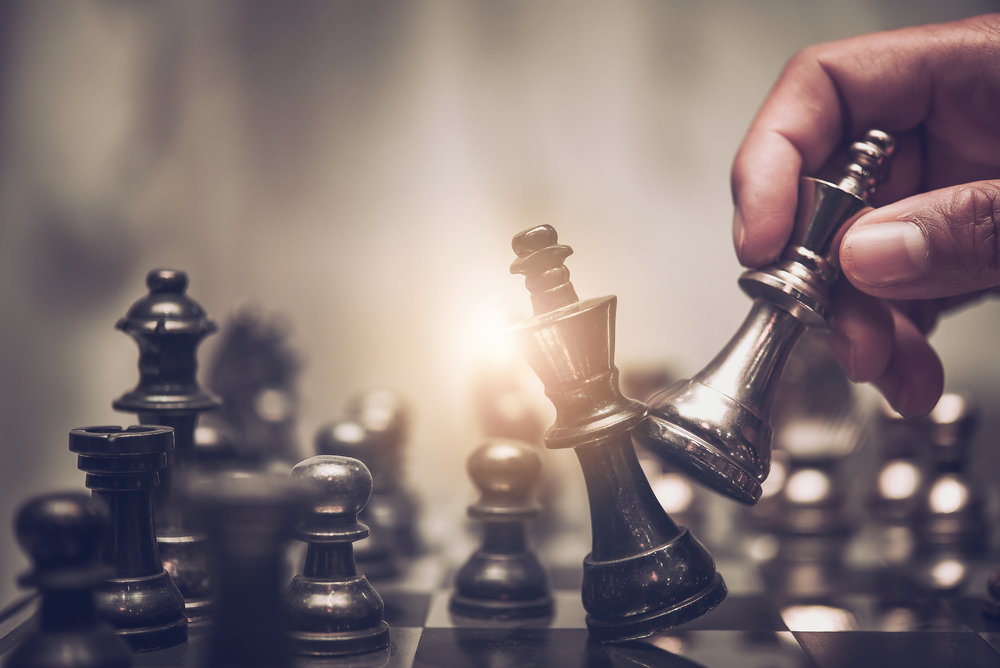 Ed. Note: We understand that this is a matter of current public debate, MM welcomes opeds of differing points of view. Please use this form.
On December 5th, 2018 the government of the United Arab Emirates sponsored the "Annual Conference of the Forum for Promoting Peace in Muslim Societies" in Abu Dhabi. The forum began in 2014 as a means of countering the effects of the Arab Spring, in which young people living under tyrannical regimes around the Arab world clamored for a life of democracy, freedom, and dignity. The UAE fearing that such a call for justice would spread to its own borders set up this forum in order to undermine such calls for democracy in and around the Arab world. Shaykh Hamza Yusuf, the vice president of this forum, has taken a lot of flack over the past few days. But flack over American Muslim leaders undermining the American Muslim community at the expense of hegemonic powers should extend beyond this event and just Hamza Yusuf. Despite their work on Islam in the West, religious tolerance and building institutions, numerous traditionalist ulema including Hamza Yusuf, Mohamed Magid, Hisham Kabbani, and Talib Shareef have all supported a political agenda that hurts the American Muslims they aim to serve.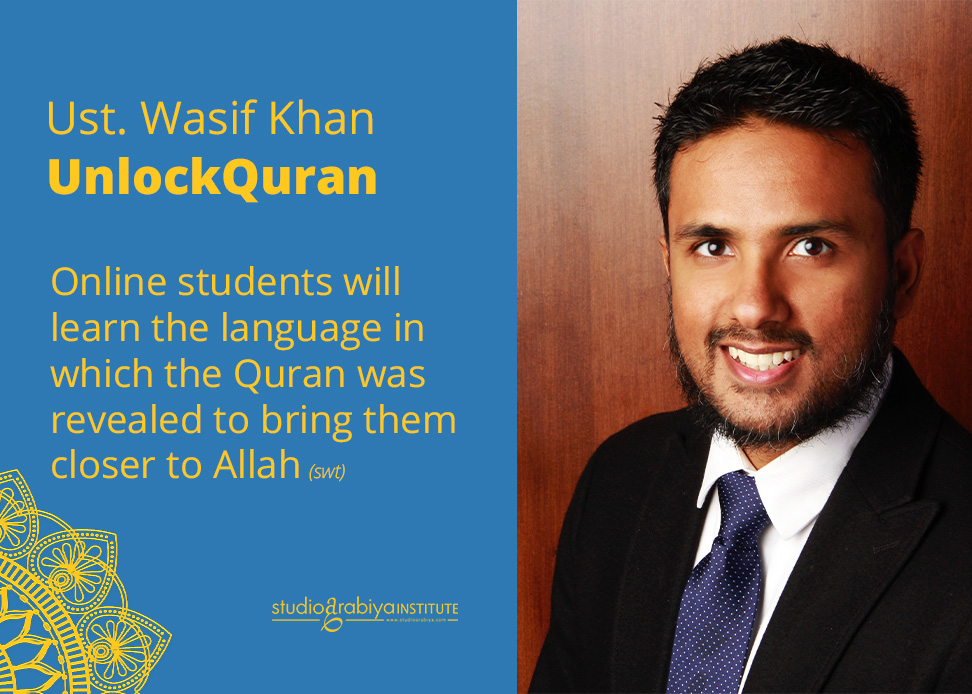 Before laying out this disastrous political agenda, it is critical to note the historic hesitation that ulema have had with any sort of partnership with or appointment by government authorities. Wael Hallaq writes in his book, "Introduction to Islamic Law" that:
"[Ulema] began to equate government and political power with vice and corruption. This attitude originated sometime around the end of the seventh century[about 80 years after hijrah]…As of this time, and continuing for nearly a millennium thereafter, the theme of judicial appointment as an adversity, even a calamity, for those so designated became a recurring detail…Jurists are reported to have wept—sometimes together with family members–upon hearing the news of their appointment; others went into hiding, or preferred to be whipped rather than accept office."
Ulema understood that their authority as religious scholars could be used to legitimize repressive governments. It is for this reason that numerous scholars including Imam Abu Hanifa, Imam Shaafi, Imam Malik ibn Anas, Imam Ahmad ibn Hanbal, Imam Jafar As Sadiq, Ibn Taymiyyah, Ibn Qayyim, and Al-Suhrawardi spent time tortured and/or in jail as a result of their opposition to government policies. Any position within or partnership with a government was viewed with extreme suspicion, both by the ulema and the masses that followed them.
Even Shaykh Hamza Yusuf himself stated that "Muslims are very wary of any scholar who associates closely with a government, and they always have been…Because governments never do that out of the graciousness of their good will. They co-opt."
Unfortunately, it seems like Shaykh Hamza Yusuf's own relationship with the UAE has led him, over the years, to join in the UAE's morally bankrupt positions on both the Muslim ban, anti-racist movements in the United States, and the dog-whistling of the Muslim Brotherhood to crush dissent. While Muslims and civil rights organizations around the United States were disgusted at the passing of Donald Trump's Muslim ban, the government of the UAE supported this ban that codified Islamophobia into law. Hamza Yusuf, arguably the most prominent Islamic scholar in the United States, did not utter a word in regard to the ban. Zaytuna College, the first and only accredited Islamic university in the United States which Hamza Yusuf is president of, also joined in Hamza Yusuf's silence on this disastrous legislation.
The UAE has also sought to ally itself with Trump's far-right agenda, scheduling secret meetings with Trump and other military contractors in an effort to get American-made weapons to use against civilians in Yemen. Shaykh Hamza Yusuf, when asked at the 2016 Reviving the Islamic Spirit (RIS) conference whether Muslims should ally with the Black Lives Matter movement, infamously replied, referring to the United States as "one of the least racist societies in the world" and disparaging the Black Lives Matter movement using the typical Fox News line that they do not say anything about Black on Black crime. The claim that the United States is "one of the least racist societies in the world" is considerably ridiculous considering that an unarmed Black person is killed in the United States every 28 hours. Some have defended his positions, emphasizing his call for personal reform.
In the same RIS speech, Yusuf also criticized political Islamic movements, such as the Muslim Brotherhood, suggesting that they, along with literalism, are what gave birth to ISIS. The government of the UAE has labeled the Muslim Brotherhood a terrorist organization. It has even declared the Council on American-Islamic Relations (CAIR), the largest and oldest Muslim civil rights organization in the United States, a terrorist organization, based on non-existent, conspiratorial links to the Muslim Brotherhood. The UAE's defamation of CAIR has been repeated by some of the most virulent Islamophobes in the United States, such as Texas Senator, Ted Cruz.
Such a guilt-by-association link to the Muslim Brotherhood is problematic because the Muslim Brotherhood is an intellectual movement more than a centralized political party. While militant organizations that are labeled as terrorist groups by the United States government such as Hamas and Islamic Jihad come out of the Muslim Brotherhood, other Brotherhood-linked organizations reject violence and embrace Westernization and liberal democracy. For example, the Brotherhood-linked Ennahda movement in Tunisia has been credited with helping "drive democracy forward" in a post-Arab Spring Tunisia. The late anthropologist, Saba Mahmood, in her book "The Politics of Piety" outlined how women affiliated with the Muslim Brotherhood in Egypt were empowered through participation in the organization. Many have theorized that affiliation with this decentralized organization called the "Muslim Brotherhood" is used by the government of the UAE to jail dissidents who may have zero affiliation or even familiarity with the organization.
Hamza Yusuf, in another speech, joined the government of the UAE in such incoherent attacks on the Muslim Brotherhood and broader political Islamic movements. He alleged that Sayyid Qutb, a prominent intellectual inspiration of the Muslim Brotherhood, was "a Marxist before he became Muslim." Such a claim is completely false. Qutb was a Muslim his whole life, and never identified as a Marxist, although he may have read Marxist thought, which many intellectuals, both non-Marxist and Marxist, have done (Note: I have read Marx and reject the ideology. I would be surprised if Hamza Yusuf has not read any Marxist thought). Hamza Yusuf then stated that political Islam is merely "repackaged Marxism" and closed his talk by asserting that Marx was a racist who compared the Algerians to apes. Unlike Yusuf's statement of Qutb's Marxism before his "conversion" to Islam (which never happened because Qutb was never non-Muslim), I was unable to verify the truth of his claim regarding Marx and the Algerians. But I did contact five scholars of Marxist history, who claim to have never heard of such an assertion. In this speech, it seems that Sh Hamza Yusuf is making preposterous claims not based in reality to undermine such movements, steered by the UAE government.
Yusuf also claimed the government of the UAE was an example of a government committed to "tolerance." This too is a ludicrous claim considering that the UAE jailed and tortured nearly 100 Emirati activists in the midst of the Arab spring, merely because they sought reforms. Human Rights Watch has also expressed "grave concern" over forced disappearances and torture in the Emirates. Amnesty International has also accused the UAE of war crimes as a result of the role that they have played in the bombing and blockade of Yemen, in addition to beatings, electric shocks, and sexual abuse in UAE-run prisons in Yemen. Over 1300 civilians have died in Yemen as a result of bombing, and an additional 50,000 children died from starvation in 2017. Experts warn that 13 million people in Yemen face starvation in "a famine of biblical proportions." Yusuf in his praise for the UAE has not mentioned any of these facts, which reveal it to actually be one of the most repressive regimes on earth. Moreover, just like with regard to the Muslim ban, Hamza Yusuf has been silent on the oppression in Yemen too .
Without any statements by Shaykh Yusuf in explaining his silence or defending premier American Muslim organizations against smears, American Muslims are left connecting dots.
In addition to Hamza Yusuf, Hisham Kabbani, a Lebanese-American spiritual leader, who has made large leeway in African-American communities, too has backed an agenda that harms American Muslims. In a speech to the State Department in 2001, he stated that 80% of mosques in the United States are backed by extremist ideologies. He also cheered on George W Bush's war on terror and was particularly avid in his support for the American invasion of Iraq. His predecessor, Nazim Al Haqqani, went as far as to declare that George W Bush and Tony Blair were awliya (reaching a level of sainthood) because they invaded Iraq. According to his obituary, Haqqani also asserted that Prince Charles had embraced Sufism in his heart and was going abolish the UK's parliament and that all of the Middle East would be under one sultanate by 2011(none of these things ever happened).
Kabbani also established WORDE, a shady "American security organization" with Hedieh Mirahmadi, who also ran his Islamic Supreme Council of America. Mirahmadi is also a board member of the neoconservative and anti-Muslim organization, "The Committee on the Present Danger," which includes individuals such as Daniel Pipes, Frank Gaffney and Newt Gingrich on their board. Regarding Muslims, Frank Gaffney said that "They essentially, like termites, hollow out the structure of the civil society and other institutions, for the purpose of creating conditions under which the jihad will succeed." Gaffney also claimed that Barack Obama is a secret member of the Muslim Brotherhood and engaged in "the greatest bait and switch since Adolf Hitler." James Zogby said that "Daniel Pipes is to Muslims what David Duke is to African Americans." For a man who claims to lead Muslims to ally with the people in this country most hell-bent on hurting Muslims leads one to wonder what the political commitments of Kabbani are.
Imam Mohamed Magid, the former President of ISNA, too was present at this "peace forum." His presence at the forum troubled many who know the heavy amount of good efforts he has made for the community. But beyond his participation in this event whitewashing the UAE's violations of human rights, Magid has also supported FBI within his mosque. He is currently Executive Imam of the All Dulles Area Muslims Society (ADAMS), which is one of the largest and most prominent group of mosques in the United States. Time Magazine in 2005 noted that he "regularly opens doors for [FBI] agents trying to cultivate contacts in his Muslim community." Magid has clarified that he meets with the FBI regularly but these meetings  "convey … that our Muslim community needs to be treated as partners, not as suspects," and Muslims need to "work with law enforcement to preserve our civil liberties and civil rights." Imam Magid also emphasized that he and other Muslim leaders did "not use these monthly meetings to report upon the activities of our community members."
ADAMS has also participated in a "Junior Special Agents Program" which is run by the FBI and targets fifth and sixth-grade students at the mosque with the stated goal of helping them develop "a violent-free style of life." Only the most virulent Islamophobe would believe that 10 and 11 year old Muslim kids need to be taught how to live "a violent-free style of life." For Imam Magid and ADAMS to allow such a program in the space of a masjid represents a significant lack of political literacy of the politics of power, racism, and Islamophobia.
Additionally, Imam Magid has also sits on the board of the Muslim-Jewish Advisory Council. The Council consists of a partnership with the Islamic Society of North America and the American Jewish Committee, an organization that recently visited and met with numerous leadership in the UAE, including the Foreign Minister of the UAE, Abdullah bin Zayed Al Nahyan. The organization has defended the murder of peaceful protests in Gaza this past summer and even argued that progressive Jews who criticize Israel's oppression of Palestinians are anti-Semites. Despite the fact that progressive Jews such as Rabbi Michael Lerner, who spoke in his eulogy at the funeral of Muhammad Ali about the importance of justice for Palestinians, have denounced the AJC, Imam Magid continues to sit on a board with them. This is strange as there are a plethora of Jewish American organizations such as Jewish Voice for Peace, Bend the Arc, Jews for Racial and Economic Justice, and If Not Now, all of whom are great for building interfaith relations between Muslims and Jews while not throwing Palestinians under the bus in the process.
Imam Talib Shareef has also undermined the Muslim community through his projects. Shareef is distinct from Hamza Yusuf, Hisham Kabbani, and Mohamed Magid in the outlook that he comes from. He did not study for a long time overseas. In fact, most of his Islamic education comes from being a student of the late Imam Warith Deen Mohammed, the son of Elijah Muhammad who transformed his father's organization to Sunni Islam, in 1976. Imam Talib is Imam of Masjid Muhammad in Washington DC, a mosque inaugurated by Malcolm X when he was a member of the Nation of Islam, and known as "The Nation's Mosque."
Imam Talib, too, was present at UAE's peace forum, sharing a stage with neoconservatives, Zionists, Evangelical Christians, and Arab despots. One could argue that these people are those most responsible for lack of peace in the world. One of the groups present was the Anti-Defamation League (ADL), which has a long history of anti-Palestinian and anti-Black racism. The Anti-Defamation League is one of five organizations that foster exchange programs in which American police officers travel to Israel and learn tactics from the Israeli military. These are the same tactics that have been used to help maintain a brutal military occupation of Palestinians for over half a century. In April of 2011, the St Louis County Police Department, which murdered Michael Brown, embarked on a weeklong training in Israel facilitated by the Anti-Defamation League. The ADL also helped spy on behalf of the Apartheid South African government in the 1980s. In his book, The Unspoken Alliance: Israel's Secret Relationship with Apartheid South Africa, Sasha Polakow-Suransky writes that "As the anti-apartheid campaign its attention to Israeli links with South Africa, the ADL entered the propaganda frat, publically attacking Nelson Mandela's ANC." Nathan Perlmutter, then National Director of the ADL, even co-authored an article with Apartheid South Africa's President, PW Botha, lambasting Nelson Mandela's African National Congress as "totalitarian, anti-humane, anti-democratic, anti-Israel and anti-American."
Beyond this participation with such racist organizations, Imam Talib's mosque has also taken CVE funding from the Department of Homeland Security. The Countering Violent Extremism initiative has been criticized not only for its lack of effectiveness but also for the manner in which it has made American Muslims as exceptional in their susceptibility to terrorism. Many civil rights groups such as the Bill of Rights Defense Committee, Center for Constitutional Rights, and American Civil Liberties Union have condemned CVE. It has even referred to as a "Cointelpro 2.0" referring to the program that illegally spied on and surveilled influential figures in Talib's own organization such as Malcolm X and Elijah Muhammad.
For an individual who literally heads a mosque founded by Malcolm X, it is a shame to see him cooperating with government agencies that have undermined Black people and Muslims in the past. It is truly disappointing to see him going to "peace conferences" with those who seek to undermine the aspirations of American Muslims, African Americans, Palestinians, Yemenis, and other Arab people advocating for a life of basic freedom and democracy.
Ultimately, it is sad that American Muslims have not been able to find a grounded, political agenda to live by. Rather, prominent imams around the country find themselves palling around with some of the most repressive regimes in the world. Perhaps the most saddening part about this is that there is no need to reinvent the wheel. There is a rich history of Muslims around the world leading the fight against oppression, as opposed to legitimizing it. There lies the example Islamic anti-apartheid movements in South Africa led by figures such as Farid Esack and Ebrahim Rasool, in addition to Islamic scholars such as Emir Abdelkader, Amadou Bamba, and Omar Mukhtar fighting colonialism. One can also look to the examples of Imam Husayn fighting Yazid or the Prophet Moses

resisting the Pharaoh. The reality is that there is a rich legacy of scholars who resisted oppression. As to Islamic scholars who collaborated with oppressors, following generations have left them in the dustbins. If American Muslim ulema such as Hamza Yusuf, Talib Shareef, Hisham Kabbani, and Mohamed Magid continue to collaborate with oppressive governments in ways that obviously harm Muslims, they too will be condemned and forgotten by future generations.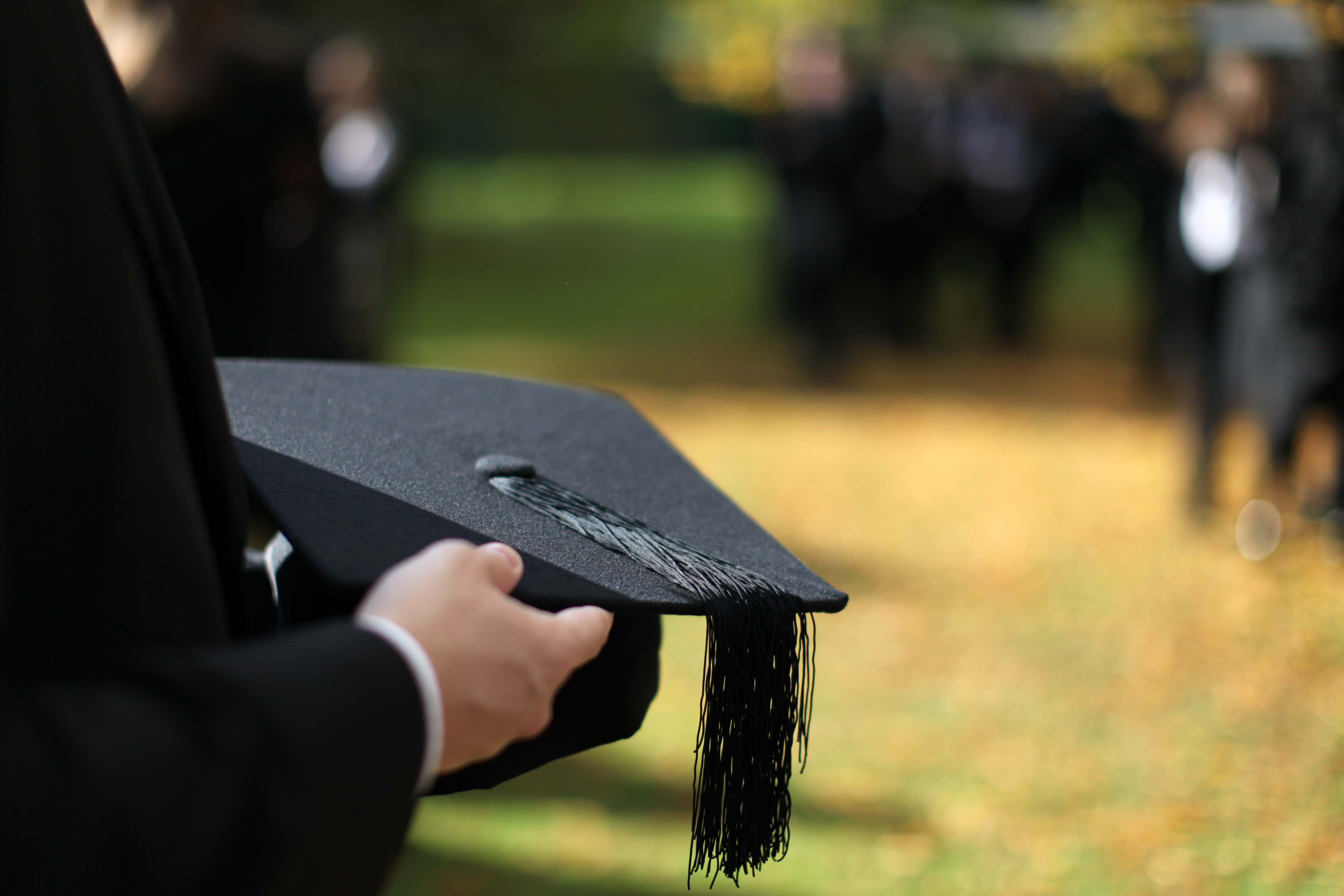 He squirmed in his seat as his Middle East history professor–yet again–made a subtle jab about Islam, this time about the jizyah.  This professor claimed to be pro-Arab and pro-Islam and was part of a university department that touted itself for presenting history and narratives that are typically left out of the West's Eurocentric social studies sequence. Still, she would subjectively only present an Orientalist interpretation of Islam. Ahmad* sighed. He felt bad just thinking about what all his classmates at this esteemed university thought about Islam and Muslims. He was also worried about fellow Muslims in his class who had not grown up in a practicing household-what if they believed her? He hated how she was using her position as the "sage" in the room to present her bias as absolute truth. As for himself, he knew deep down in his bones that what his professor was alleging just could not be true. His fitrah was protesting her coy smile as she knowingly agitated the few Muslims in her class of one-hundred-fifty.  Yet, Ahmad had never studied such topics growing up and felt all his years of secondary education left him ill-equipped as a freshman in college.  He tried to search for answers to her false accusations after class and approached her later during office hours, but she just laughed him off as a backward, orthodox Muslim who had obviously been brainwashed into believing the "fairy tale version" of Islam. 
***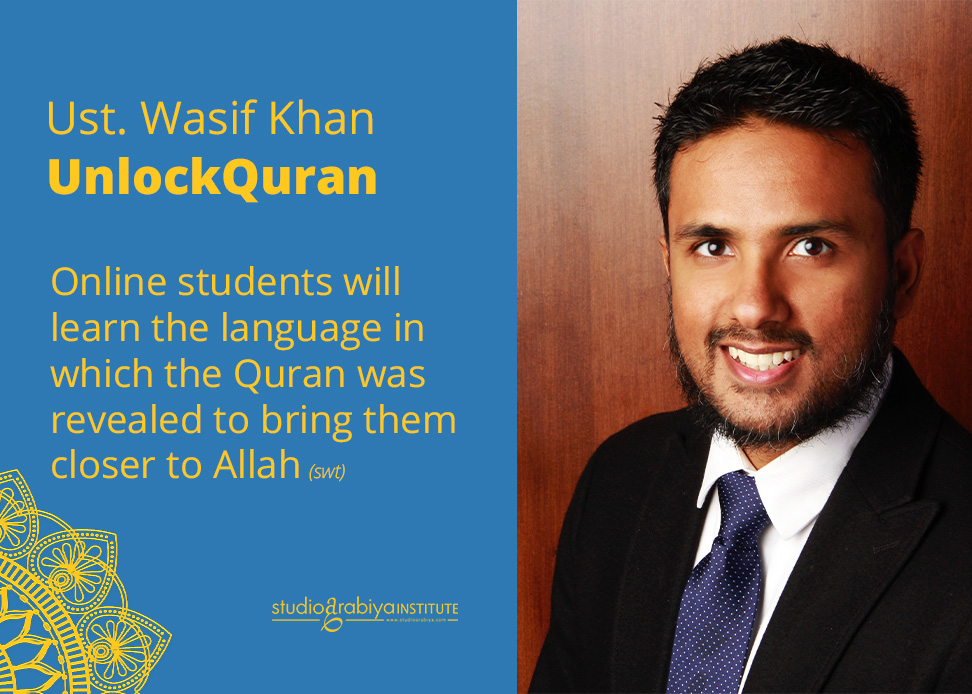 Asiyah* graduated as class valedictorian of her Islamic school. She loved Biology and Physics and planned to major in Engineering at a top-notch program. While both family, friends, and peers were proud of her (some maybe even wishing they were in her shoes), they had no idea of the bitter inner struggle that was eating away at her, tearing her up from the inside out. Her crisis of faith shook her to the core and her parents were at their wits' end. While she prayed all her prayers and even properly donned her hijab, deep down she felt……..sort of….……atheist.  Physics was her life–her complete being. She loved how the numbers just added up and everything could be empirically proven. But this led to her greatest anguish: how could certain miraculous events during the time of the Blessed Prophet

have occurred? How could she believe in events that were physically and scientifically impossible?  She felt like an empty body performing the rituals of Islam.
*names changed
***
An Unwelcome Surprise
Islam is a way of life. Its principles operate in every avenue of one's life. However, English, History, Science and Mathematics are often taught as if they are beyond the scope of Islam. It is commonly assumed that moral teaching happens, or should happen, only in the Islamic Studies class. Yet, if we compare what is being taught in the Islamic Studies class with what is being taught consciously or unconsciously in other classes, an unwelcome surprise awaits us. Examining typical reading material in English classes, for example, reveals that too much of the material is actually going against Islamic norms and principles. Some of the most prominent problems with traditional English literature (which directly clash with Islamic moral and ethical principles) include: the mockery of God and religion, the promotion of rebellion against parents and traditional family values, the normalization of immoral conduct such as lying and rude behavior, and the condoning of inappropriate cross-gender interactions. Additionally, positive references about Islamic culture are either nonexistent or rare. Toxic themes of secularism, atheism, materialism, liberalism, and agnosticism are constantly bombarding our young Muslim students, thus shaping the way in which they view and interact with the world.
Corrective Lens: The Worldview of Islam
We need our children to develop an Islamic worldview, one that provides a framework for Muslims to understand their world from the perspective of the Qur'an.  It is impossible for the Islamic Studies classes alone to successfully teach Islamic behavior and nurture moral commitment unless the other classes also reflect the Islamic worldview- an outlook that emphasizes the idea that all our actions should be focused on pleasing Allah and doing good for ourselves and others. Therefore, the majority of what is taught in all academic disciplines should be based on Islamic values, aiming to improve the life of the student by promoting sublime ethical conduct. The unfortunate reality is quite the opposite: a typical child in a school in the West spends a minimum of 576 periods (16 periods of core classes/week * 4 weeks/month * 9 months) of classroom instruction annually on academic subjects that are devoid of Islam and contain minimal teaching of morality that aligns with Islamic principles. How much Islam a child learns depends on whether their parents choose Sunday school, Islamic schools, and/or other forms of supplementation to provide religious knowledge. However, rarely does that supplemental instruction undo the thousands of hours of the atheistic worldview that children soak in by the time they finish high school through the study of secular subjects. By not having an Islamic worldview and not having Muslims' heritage and contributions to humanity infused into the teaching of academic subjects, we witness the problems experienced by the likes of Ahmad* and Asiyah*–problems that plague modern Muslim youth.
Identifying the Unlikely Suspect
This realization is perhaps the missing piece in the puzzle when it comes to our bewilderment: how are large swaths of youth from some of the kindest, sweetest, practicing Muslim families going astray and getting confused? When we shepherd our flock and find one or more of our "sheep" lost and off the beaten path, we think of the likely suspects, which include negative influences from peers, family, movies, social media, etc. We may even blame the lack of inspiring role models. We are less likely to suspect that the very literature that our children are consuming day in and day out through our well-intentioned efforts to make them "educated" and "sophisticated" could cause them to question Islam or fall into moral abyss.
Ibn 'Umar reported that the Prophet, may Allah bless him and grant him peace, "All of you are shepherds and each of you is responsible for his flock. A man is the shepherd of the people of his house and he is responsible. A woman is the shepherd of the house of her husband and she is responsible. Each of you is a shepherd and each is responsible for his flock."
Islamic Infusion in Academic Study as a Solution
There have been efforts across the globe to infuse Islam into academic study of worldly subjects. Universities such as the International Islamic University of Malaysia(IIUM), which has a dedicated "Centre for Islamisation (CENTRIS)," is an example. At the secondary school level, most brick and mortar Islamic schools do offer Arabic, Qur'an, and Islamic studies; however, few Muslim teachers are trained in how to teach core academic subjects using principles of Islamic pedagogy.
How exactly can educators infuse an Islamic perspective into their teaching? And how can Muslim children have access to high quality education from the worldview of Islam, taught by talented and dynamic educators?
Infusing Islam & Muslim Heritage in Core Academic Subjects, According to the Experts:
Technology Enables Access to Islamically Infused Schooling for grades 6-12
Technology has now enabled this Islamic infusion for middle schools and secondary schools to become a reality on a global scale, alhamdulillah. Legacy International Online High School, a college preparatory, online Islamic school serving grades 6-12, whose mission is "Cultivating Compassionate Global Leaders", offers all academic subjects from the Islamic worldview. Pioneered by leading Muslim educators from around the globe with background in Islamic pedagogy and digital learning, Legacy is the first of its kind online platform that is accessible to:
homeschooling families seeking full-time, rigorous, Islamically infused classes
Public school families looking for a part-time Islamic studies or Arabic sequence
Islamic schools, evening programs, and Sunday schools that are short-staffed and would like to outsource certain courses from the Islamic worldview
Schools and entities needing training/workshops to empower Muslim educators on how to teach from the Islamic worldview
Alhamdulillah, Legacy IOHS is an accessible resource for families with children in grades 6-8 who are seeking curriculum and instruction that is Islamically infused.
Strengthening Faith & Identity in College and Beyond
For those seeking supplementary resources to address the most prevalent hot topic issues plaguing young Muslims of our times, Yaqeen Institute, whose initial publications were more targeted towards a university audience, is now working to make its research more accessible to the general public through both its Conviction Circles initiative and its short videos featuring infographics.
Another online platform, California Islamic University, offers a comprehensive course sequence which allows college students to graduate with a second degree in Islamic studies while simultaneously completing their undergraduate studies at any accredited community college or university in the United States. Qalam and AlMaghrib Institute also offer online coursework in Islamic studies.
What We Hope to Avoid
While volunteering at his son Sulayman's* public school with ten student participants, Ibrahim* was saddened when he met a young boy named Chris*. When Chris met Ibrahim, he piped up and eagerly told Ibrahim, "my grandparents are Muslim!" Through the course of the conversation, Ibrahim realized that he knew Chris' grandparents, a very sweet elderly couple (and currently very practicing) who had not made the Islamic worldview a priority early on in their children's lives. A mere two generations later, Islam is completely eliminated from their family.  *names changed
Our Resolve
Legacy IOHS recommends the following to Muslim families/educators and Islamic schools:
Instill in our children a strong grasp of the foundational sciences of Islam, while preparing them with the necessary contemporary knowledge and skills
Teach our children in their formative years to view the world (including their "secular" academic study) through the lens of Islam
Follow this up with relevant motivational programs that assist them in understanding challenging issues of today and coach them on how to respond to the issues in their teenage years.
We pray that with the above, we will have fulfilled our duty in shepherding our flock in a comprehensive way, with utmost care. It is Allah's help we seek in these challenging times:
رَبَّنَا لَا تُزِغْ قُلُوبَنَا بَعْدَ إِذْ هَدَيْتَنَا وَهَبْ لَنَا مِنْ لَدُنْكَ رَحْمَةً ۚ إِنَّكَ أَنْتَ الْوَهَّابُ
'Our Lord, do not let our hearts deviate after You have guided us. Grant us Your mercy: You are the Ever Giving. [Qur'an 3:8]
 رَبَّنَا هَبْ لَنَا مِنْ أَزْوَاجِنَا وَذُرِّيَّاتِنَا قُرَّةَ أَعْيُنٍ وَاجْعَلْنَا لِلْمُتَّقِينَ إِمَامًا
'Our Lord, give us joy in our spouses and offspring. Make us good examples to those who are aware of You'. [Qur'an 25:74]
يَا مُقَلِّبَ القُلُوبِ ثَبِّتْ قَلْبِيْ عَلَى دِيْنِكْ
"O turner of the hearts, keep my heart firm on your religion."
Freda Shamma has a M.A. from the University of California, Berkeley, and an Ed.D. from the University of Cincinnati in the area of Curriculum Development. A veteran educator, she has worked with educators from the United States, South Africa and all over the Muslim world to develop integrated curricula based on an Islamic worldview that meets the needs of modern Muslim youth. She serves as Curriculum Advisor for Legacy International Online High School.
An avid student of the Islamic sciences, Zaheer Arastu earned his M.Ed from The George Washington University and completed his training in Educational Leadership from the University of Oklahoma. his experience in Islamic education spans over 15 years serving as both teacher, administrator, and dean of innovation and technology. He currently serves as the Head of School for Legacy International Online High School.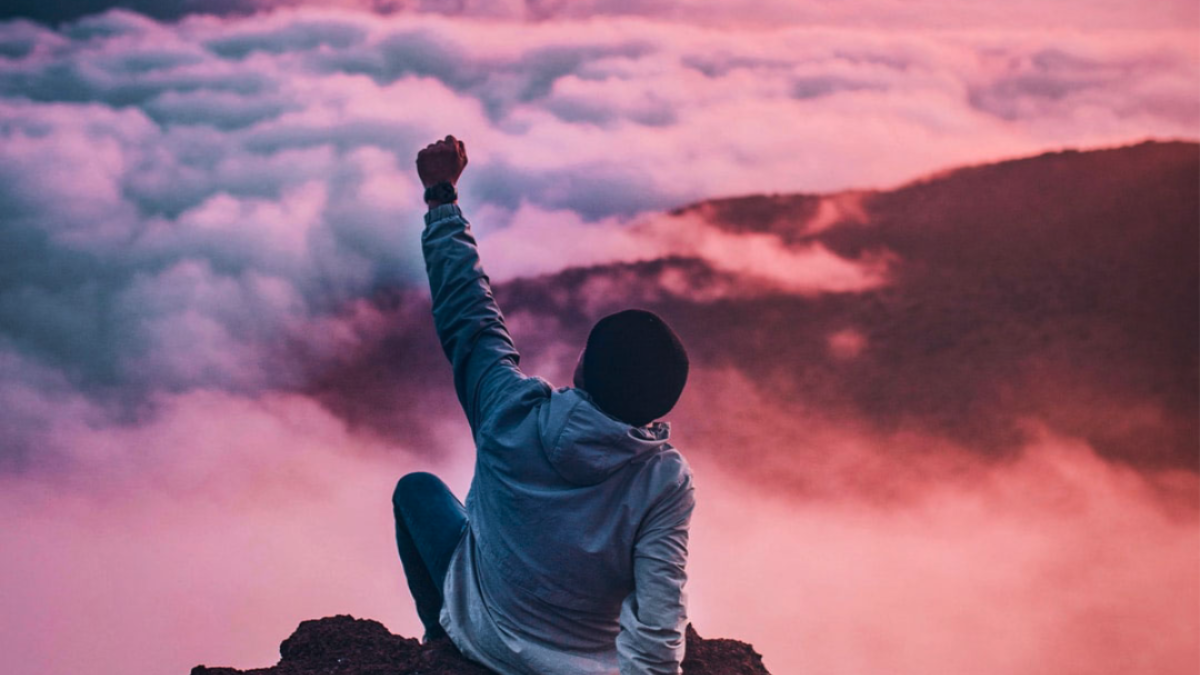 I don't really care about grit.
Persevering and persisting through difficulties to achieve a higher goal is awesome. High-five. We should all develop that. No one disagrees that resilience is an essential characteristic to have.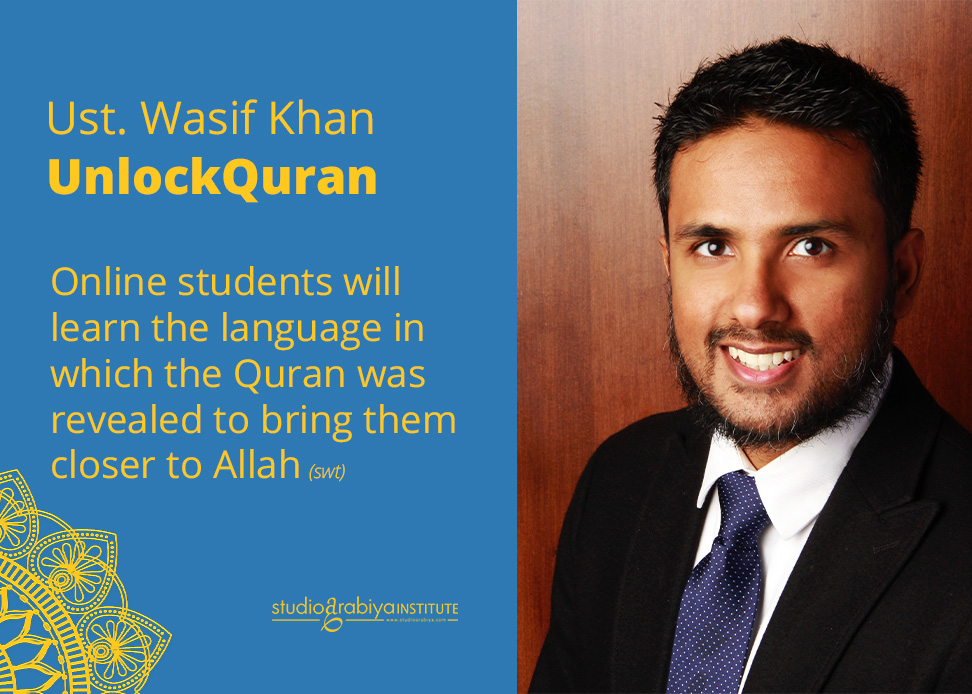 Somehow, this simple concept has ballooned into what feels like a self-help cottage industry of sorts. It has a Ted talk with tens of millions of views, podcasts, keynote speeches, a New York Times best-selling book, and finding ways to teach this in schools and workplaces.
What I do care about is critically analyzing if it is all that it's cracked up to be (spoiler alert: I don't think so), why the self-help industry aggressively promotes it, and how we understand it from an Islamic perspective. For me, this is about much more than just grit – it's about understanding character development from a (mostly Americanized) secular perspective vis-a-vis the Islamic one.
The appeal of grit in a self-help context is that it provides a magic bullet that intuitively feels correct. It provides optimism. If I can master this one thing, it will unlock what I need to be successful. When I keep running into a roadblock, I can scapegoat my reason for failure – a lack of grit.
Grit encompasses several inspirational cliches – be satisfied with being unsatisfied, or love the chase as much as the capture, or that grit is falling in love and staying in love. It is to believe anyone can succeed if they work long and hard enough. In short, it is the one-word encapsulation of the ideal of the American Dream.
Self-help literature has an underlying theme of controlling what is within your control and letting go of the rest. Islamically, in general, we agree with this sentiment. We focus our actions where we are personally accountable and put our trust in Allah for what we cannot control.
The problem with this theme, specifically with grit, is that it necessitates believing the circumstances around you cannot be changed. Therefore, you must simply accept things the way that they are. Teaching people that they can overcome any situation by merely working hard enough is not only unrealistic but utterly devoid of compassion.
"The notion that kids in poverty can overcome hunger, lack of medical care, homelessness, and trauma by buckling down and persisting was always stupid and heartless, exactly what you would expect to hear from Scrooge or the Koch brothers or Betsy DeVos." -Diane Ravitch, Forget Grit, Focus on Inequality
Focusing on the individual characteristics of grit and perseverance shifts attention away from structural or systemic issues that impact someone's ability to succeed. The personal characteristics can be changed while structural inequalities are seen as 'fixed.'
Alfie Kohn, in an article critical of Grit by Angela Duckworth, notes that Duckworth and her mentor while studying grit operated under a belief that,
[U]nderachievement isn't explained by structural factors — social, economic, or even educational. Rather, they insisted it should be attributed to the students themselves and their "failure to exercise self-discipline." The entire conceptual edifice of grit is constructed on that individualistic premise, one that remains popular for ideological reasons even though it's been repeatedly debunked by research.
Duckworth admitted as much in an interview with EdSurge.
There was a student who introduced himself having written a critical essay about the narrative of grit. His major point was that when we talk about grit as a kind of 'pull yourself up by your bootstraps,' personal strength, it leaves in the shadows structural poverty and racism and other things that make it impossible, frankly, for some kids to do what we would expect them to do. When he sent me that essay, of course, I wanted to know more. I joined his [dissertation] committee because I don't know much about sociology, and I don't know much about this criticism.

I learned a lot from him over the years. I think the lesson for me is that when someone criticizes you, when someone criticized me, the natural thing is to be defensive and to reflexively make more clear your case and why you're right, but I've always learned more from just listening. When I have the courage to just say, "Well, maybe there's a point here that I hadn't thought of," and in this case the Grit narrative and what Grit has become is something that he really brought to me and my awareness in a way that I was oblivious to before.
It is mind-boggling that the person who popularized this research and wrote the book on the topic simply didn't know that there was such a thing as structural inequality. It is quite disappointing that her response essentially amounted to "That's interesting. I'd like to learn more."
Duckworth provides a caveat – "My theory doesn't address these outside ­forces, nor does it include luck. It's about the psychology of achievement, but because psychology isn't all that matters, it's incomplete." This is a cop-out we see consistently in the self-help industry and elsewhere. They won't deny that those problems exist, they simply say that's not the current focus.
It is intellectually dishonest to promote something as a key to success while outright ignoring the structures needed to enable success. That is not the only thing the theory of grit ignores. While marketing it as a necessary characteristic, it overlooks traits like honesty and kindness.
The grit narrative lionizes this superhero type of individual who breaks through all obstacles no matter how much the deck is stacked against them. It provides a sense of false hope. Instead of knowing when to cut your losses and see a failure for what it is, espousing a grit mentality will make a person stubbornly pursue a failing endeavor. It reminds me of those singers who comically fail the first round of auditions on American Idol, are rightly ridiculed by the judges, and then emotionally tell the whole world they're going to come out on top (and then never do).
Overconfidence, obstinance, and naive optimism are the result of grit without context or boundaries. It fosters denial and a lack of self-awareness – the consequences of which are felt when horrible leaders keep rising to the top due, in part, to their grit and perseverance.
The entire idea of the psychology of achievement completely ignores the notion of morality and ethics. Grit in a vacuum may be amoral, but that is not how the real world works. This speaks powerfully to the need to understand the application of these types of concepts through a lens of faith.
The individual focus, however, is precisely what makes something like grit a prime candidate to become a popular self-help item. Schools and corporations alike will want to push it because it focuses on the individual instead of the reality of circumstances. There is a real amount of cognitive dissonance when a corporation can tell employees to focus on developing grit while not addressing toxic employment practices that increase turnover and destroy employees physically and emotionally (see: Dying for a Paycheck by Jeffrey Pfeffer).
Circumstances matter more than ever. You've probably heard the story (of course, in a Ted Talk) about the famous marshmallow test at some point. This popularizes the self-help version of delayed gratification. A bunch of kids are given a marshmallow and told that if they can avoid eating it for 5 minutes, they'll get a second one. The children are then shown hilariously trying to resist eating it. These kids were then studied as they grew older, and lo and behold, those who had the self-discipline to hold out for the 2nd marshmallow were far more successful in life than those who gave in.
A new study found that a child's ability to hold out for the second marshmallow had nothing to do with the ability to delay gratification. As The Atlantic points out, it had much more to do with the child's social and economic background. When a child comes from a well to do household, the promise of a second marshmallow will be fulfilled. Their parents always deliver. When someone grows up in poverty, they are more attuned to take the short term reward because the guarantee does not exist that the marshmallow would still be there later. The circumstances matter much more than the psychological studies can account for. It is far easier to display grit with an entrepreneurial venture, for example, when you have the safety net of wealthy and supportive parents.
Valerie Strauss writes in the Washington Post that grit discourse is driven by middle and upper-class parents wanting their spoiled kids to appreciate the virtues of struggling against hardship. Unfortunately, this focus on character education means that poor students suffer because less money will then be spent on teaching disadvantaged students the skills they need to be successful. Sisyphus, she notes, had plenty of grit, but it didn't get him very far.
Strauss asks us to imagine if a toxic dump was discovered near Beverly Hills, and our response was to teach kids how to lessen the effects of toxins instead of fixing the dump.
The grit discourse does not teach that poor children deserve poverty; it teaches that poverty itself is not so bad. In fact, hardship provides the very traits required to escape hardship. This logic is as seductive as it is circular. Pulling yourself up by the bootstraps is seen as a virtuous enterprise whether practiced by Horatio Alger's urchins or Silicon Valley's entrepreneurs (bootstrapping is a common term in technology finance circles). And most importantly, it creates a purported path out of poverty that does not involve any sacrifice on the part of the privileged classes. -Valerie Strauss
This approach is a way to appear noble while perpetuating the status quo. It provides the illusion of upliftment while further entrenching the very systems that prevent it. We see this enacted most commonly with modern-day Silicon Valley style of philanthropy. Anand Giridharadas has an entire book dedicated to this 'elite charade of changing the world' entitled Winners Take All.
The media also does its fair share to push this narrative. Stories that should horrify us are passed along as inspirational stories of perseverance. It's like celebrating a GoFundMe campaign that helps pay for surgery to save someone's life instead of critically analyzing why healthcare is not seen as a human right in the first place.
Islamic Perspective
Islamically, we are taught to find ways to address the individual as well as the system. Characteristics like grit and delayed gratification are not bad. They're misapplied when the bigger picture is not taken into account. In the Islamic system, for example, a person is encouraged not to beg. At the same time, there is an encouragement for those who can give to seek out those in need. A person in debt is strongly advised to pay off their debts as quickly as possible. At the same time, the lender is encouraged to be easygoing and to forgive the debt if possible.
This provides a more realistic framework for applying these concepts. A person facing difficulty should be encouraged to be resilient and find ways to bounce back. At the same time, support structures must be established to help that person.
Beyond the framework, there is a much larger issue. Grit is oriented around success. Success is unquestionably assumed to be a personal success oriented around academic achievement, career, wealth, and status. When that is the end goal, it makes it much easier to keep the focus on the individual.
The Islamic definition of success is much broader. There is the obvious idea of success in the Hereafter, but that is separate from this discussion. Even in a worldly sense, a successful person may be the one who sacrifices attending a good school, or perhaps even a dream job type of career opportunity, to spend more time with their family. The emphasis on individual success at all costs has contributed to the breakdown of essential family and community support systems.
A misapplied sense of grit furthers this when a person thinks they don't need anyone else, and they just need to persevere. It is part of a larger body of messaging that promotes freedom and autonomy. We celebrate people who are strong and independent. Self-help tells us we can achieve anything with the right mindset.
But what happens when we fail? What happens when we find loneliness and not fulfillment, when we lack the bonds of familial solidarity, and when money does not make us whole? Then it all falls on us. It is precisely this feeling of constriction that Allah

, give good news to those who are steadfast, those who say, when afflicted with a calamity, 'We belong to God and to Him we shall return.' These will be given blessings and mercy from their Lord, and it is they who are rightly guided." (2:155-157)
Resilience is a reflex. When a person faces hardship, they will fall back on the habits and values they have. It brings to mind the statement of the Prophet

that patience is at the first strike. He taught us the mindset needed to have grit in the first place,
"Wondrous is the affair of the believer for there is good for him in every matter and this is not the case with anyone except the believer. If he is happy, then he thanks Allah and thus there is good for him, and if he is harmed, then he shows patience and thus there is good for him" (Muslim).
He also taught us the habits we need to ensure that we have the reflex of grit when the situation warrants it –
"Whoever would be pleased for Allah to answer him during times of hardship and difficulty, let him supplicate often during times of ease" (Tirmidhi).
The institution of the masjid as a community center provides a massive opportunity to build infrastructure to support people. Resilience, as Michael Ungar writes, is not a DIY endeavor. Communities must find ways to provide the resources a person needs to persevere. Ungar explains, "What kind of resources? The kind that get you through the inevitable crises that life throws our way. A bank of sick days. Some savings or an extended family who can take you in. Neighbours or a congregation willing to bring over a casserole, shovel your driveway or help care for your children while you are doing whatever you need to do to get through the moment. Communities with police, social workers, home-care workers, fire departments, ambulances, and food banks. Employment insurance, pension plans or financial advisers to help you through a layoff."
Ungar summarizes the appropriate application of grit, "The science of resilience is clear: The social, political and natural environments in which we live are far more important to our health, fitness, finances and time management than our individual thoughts, feelings or behaviours. When it comes to maintaining well-being and finding success, environments matter. In fact, they may matter just as much, and likely much more, than individual thoughts, feelings or behaviours. A positive attitude may be required to take advantage of opportunities as you find them, but no amount of positive thinking on its own is going to help you survive a natural disaster, a bad workplace or childhood abuse. Change your world first by finding the relationships that nurture you, the opportunities to use your talents and the places where you experience community and governmental support and social justice. Once you have these, your world will help you succeed more than you could ever help yourself."
The one major missing ingredient here is tawakkul (trust in Allah). One of the events in the life of the Prophet

that epitomized grit, resilience, and perseverance was the Battle of Badr. At this occasion, the Companions said, "God is enough for us: He is the best protector."
"Those whose faith only increased when people said, 'Fear your enemy: they have amassed a great army against you,' and who replied, 'God is enough for us: He is the best protector,'" (3:173)
This is the same phrase that Ibrahim

, while displaying the utmost level of resilience, said when he was thrown into the fire, and it was made cool.
There is a core belief in Islam about balancing between fear and hope. Scholars advise when a person feels despair, they should remind themselves of the traditions that reinforce hope in Allah's forgiveness. When a person feels themselves sliding further and further into disobedience to Allah, then they should remind themselves of the traditions that warn against Allah's punishment. The focus changes depending on the situation.
Grit itself is a praiseworthy characteristic
There is no doubt that it is a trait that makes people successful. The challenge comes in applying it and how we teach it. It needs a proper level of balance. Too much focus on grit as a singular predictor of success may lead to victim-blaming and false hope syndrome. Overlooking it on the other hand, enables a feeling of entitlement and a victim mentality.
One purpose of teaching grit was to help students from privileged backgrounds understand and appreciate the struggle needed to overcome difficulty. Misapplied, it can lead to overlooking systemic issues that prevent a person from succeeding even when they have grit.
Self-help literature often fails to make these types of distinctions. It fails to provide guidance for balancing adapting the advice based on circumstance. The criticisms here are not of the idea of grit, but rather the myopic way in which self-help literature promotes concepts like grit without real-world contextualization. We need to find a way to have the right proportionality of understanding individual effort, societal support, and our reliance on Allah.
Our ability to persevere, to be resilient, and to have grit, is linked directly to our relationship with Allah, and our true level of trust in Him.
To stay up to date with more articles from Omar, sign up for his email list at http://ibnabeeomar.com/newsletter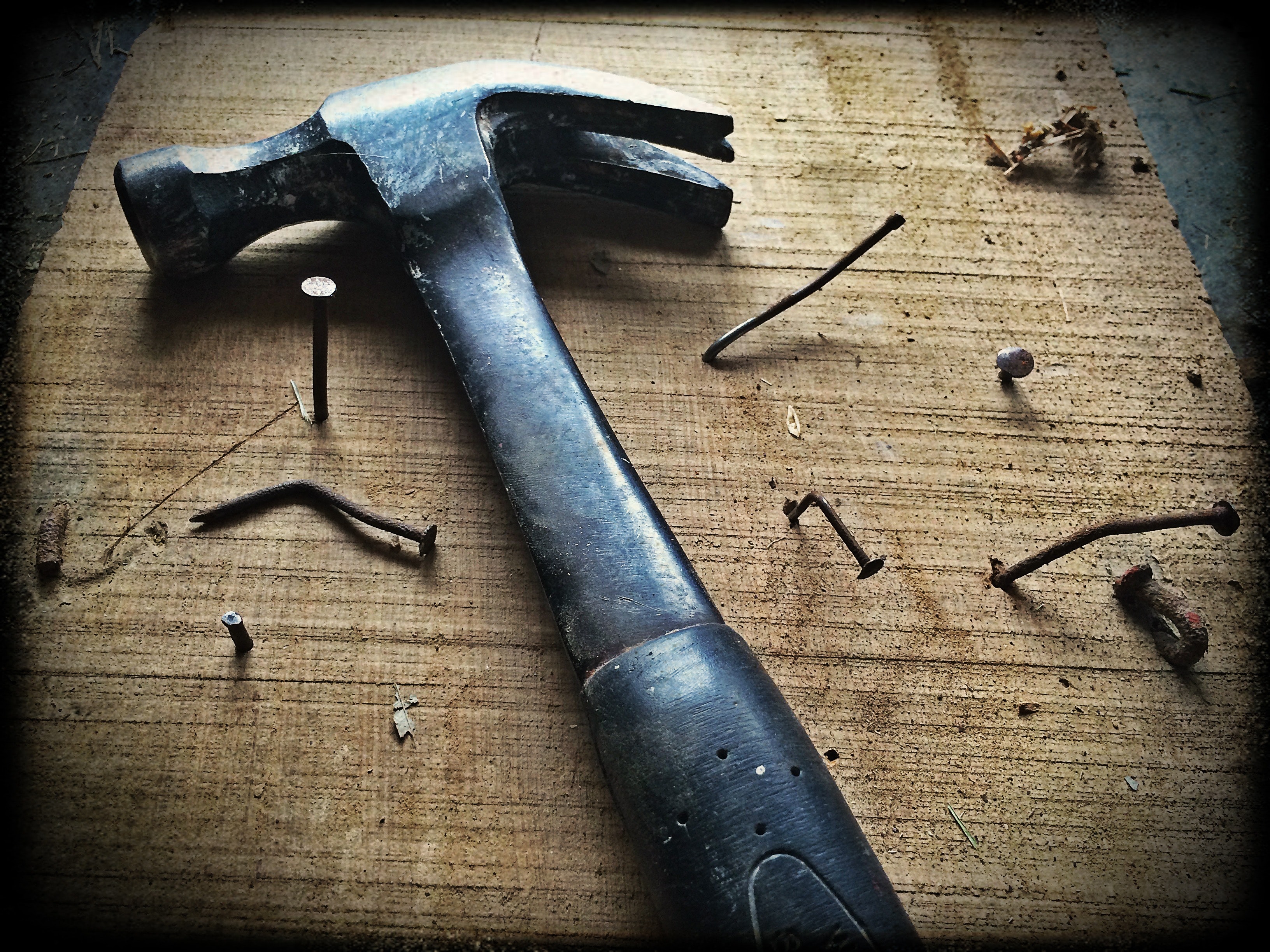 Spiritual abusers are con-artists, and if they were easy to spot then they would be far less successful. That is why you must exercise vigilance and your own judgment above that of public opinion. Never let the person's position make you trust them more than you would without it.
Spiritual abusers work covertly, present themselves well, and use their service as a cover beneath which to operate. The way to avoid them is to recognize their tactics and avoid being caught by them.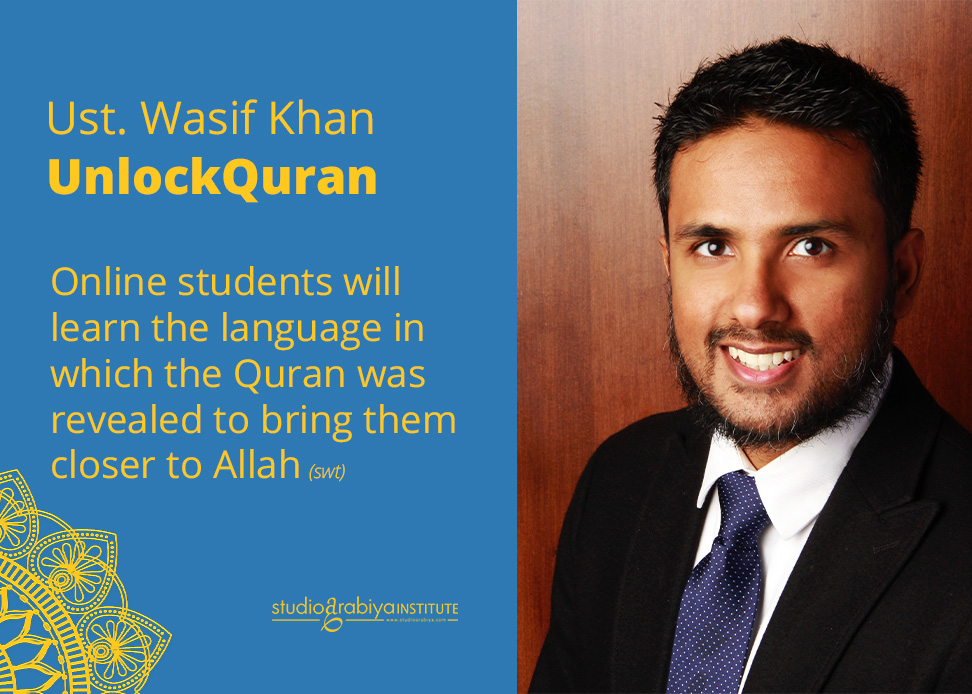 Blurring Lines
Spiritual abuse often begins with hard-to-spot precursors, with manipulators exploiting grey areas and blurring boundaries to confuse targets. For example, when setting someone up for illicit relations or secret marriage, teachers may begin with inappropriate jokes that lower boundaries.
They may touch others in ways that confuse the person touched as to permissibility, for example, men touching women on their hijabs rather than direct skin. They may inappropriately touch someone in ways that leave him/her wondering whether or not it was intentional.
There may be frivolous texting while the premise of engagement is 'work only'. Boundaries may be blurred by adding flirtatious content, sending articles praising polygamy, or mentioning dreams about getting married. The recipient may struggle to pinpoint what's wrong with any of this, but the bottom line is that they don't have to.
While these tactics may be hard to prove, you don't need to prove that you don't want to be communicated with in this way and that you will not tolerate it. You can withdraw from the situation on the basis of your own boundaries.
One of the key challenges in standing up to spiritual abuse is the lack of confidence in calling out bad behavior or the need for validation for wrongs. We may be afraid to a question a teacher who is more knowledgeable than us when he is doing clear haram. However, halal and haram are defined by Allah and no human has the right to amend them. If a religious leader claims exemption to the rules for themselves or their students, that's a big, bright, red flag.
Beware of Bullying
When you witness or experience bullying, understand that a Muslim's dignity is sacred and don't accept justifications of 'tarbiyah' (spiritual edification/character reformation) or breaking someone's nafs (ego). If you didn't sign up for spiritual edification, don't accept any volunteer spiritual guides.
If you did sign up, pay attention as to whether these harsh rebukes are having a positive or negative effect. If they are having a negative emotional, mental, or physical effect on you, then this is clearly not tarbiyah, which is meant to build you up.
When abuse in the name of tarbiyah happens, it is the shaykh himself or the shaykha herself who needs character reformation. When such behavior goes unchecked, students become outlets of unchecked anger and are left with trauma and PTSD. This type of bullying is very common in women's groups.
Trust Built and Trust Destroyed
There are different levels of trust, and as it relates to religious leaders, one does not need to investigate individuals or build trust for a perfunctory relationship. You do not need a high degree of trust if you are just attending someone's general lectures and not establishing any personal relationship.
If you want to study something with an Islamic teacher, do so as you would with a school-teacher, understanding that their position does not make that person either exceptionally safe nor exceptionally harmful. Treat religious figures as religious consultants who are there to answer questions based on their knowledge. Give every teacher a clean slate, don't have baseless suspicions, but if behavior becomes manipulative, exploitative, cultish, or otherwise abusive, don't justify it either.
Personal accountability is a cornerstone of the Islamic faith and we have to take responsibility for our own faith and actions. There is no need to be suspicious without reason, but nor is there a justification for blind trust in someone you don't know, just because they lead prayers or have a degree of religious education.
It is natural to ask ourselves whether people can be trusted after experiencing or learning about spiritual abuse. The answer is yes – you can trust yourself. You can also trust others in ways that are appropriate for the relationship. If you know someone well and they have proven over a long period of time to be trustworthy, keep secrets, and do not use you or take advantage of you, then it makes sense to trust that person more than a stranger or someone who has outward uprightness that you do not know well. That level of trust is earned through long-time demonstration of its characteristics.
Seeing someone on stage for years or relying on testimony of people impressed by someone should not convince you to lower your guard. Even if you do believe someone is pious, you still never drop your better judgment, because even saints are fallible.
Don't Fall for Reputation
Never take other respected leaders praising or working alongside an individual as proof of his or her trustworthiness. It is possible that the teachers you trust are unaware of any wrongdoing. It's not a reasonable expectation, nor is it a responsibility for them to boycott or disassociate themselves from another religious figure even if they are aware of them being abusive.
Furthermore, skilled manipulators often gain favor from respected teachers both overseas and domestically to gain credibility.
If one shaykh praises another shaykh, but you witness abusive behavior, don't doubt yourself based on this praise. The praise may have been true at one time or may have been true in the experience of the one giving the praise, but no one knows another person's current spiritual state as spiritual states can change.
Even if the abusive individual was previously recognized to be a great wali (saint), understand that there are saints who have lost their sainthood as they do not have isma (divine protection from sin or leaving Islam) like the prophets (upon them be peace) do. What was true yesterday, may not be true today.
Often praises of integrity, courage, and inclusiveness are heaped on men who support influential female figures. However, men who are praised as 'allies,' and thanked for 'using their privilege' to support female scholarship and the participation of women in religious organizations and events are no more trustworthy than those who don't.
Abusers are often very image-conscious and may be acting to improve their own image and brand strength. Influential male and female religious figures also help one another with mutual praising and social-proofing. That is how the misdoings of men who are supportive of women are ignored, as long as they support the right politicized causes such as inclusive spaces and diverse panels.
Don't be tricked into trust through a person's credentials. An ijazah (license) to be a shaykh of a tariqa is purportedly the highest credential. It's a credential that allegedly has a chain that goes all the way back to the Prophet

, but that does not impart any of the Prophet's character or trustworthiness in and of itself. A shaykh has to continuously live up to the ijaza and position. The position does not justify behavior outside of the sharia or any form of abuse. Scholars are inheritors of the Prophet

only to the degree to which they embody his character.
When a teacher who hasn't spent adequate time with righteous shayukh abuses, they are said to lack suhba (companionship of the pious), and that is why they are abusive.
The truth is many of the worst abusers in traditional circles are highly certified, have spent adequate time with shayukh, are valid representatives of them, and are able to abuse because the previously mentioned credentials lead to blind trust.
Don't let certifications about spiritual abuse, ethical leadership, or the like mean anything to you. Skilled narcissists will be the first to get such certifications and take courses because they know this will make people trust them more. You will see courses on 'healthy leadership' and 'spiritual abuse prevention' being taught and designed by them. There is a false premise behind such certifications that if religious leaders knew how abuse occurs and the damage it causes victims they wouldn't do it. The fact is they know how abuse works, know how damaging it is, and don't care. In a way, it's good to have lessons on spiritual abuse from purveyors of abuse, just as learning theft prevention from a thief might be the most beneficial.
Don't judge by rhetoric
Don't look at the rhetoric of groups or individuals to see how seriously they take abuse. Spiritual abuse occurs in all groups. It is common for members of one group to call out abuse that they see in another group while ignoring abuse occurring within their own group.
Sufis who will talk about the importance of sharia, label others as 'goofy-Sufis,' and insist that real Sufis follow sharia, will very often abuse in private and use the same justifications as the other Sufi groups they publicly deride.
Many imams and religious leaders will talk publicly about the importance of justice, having zero-tolerance for abuse, and the importance of building safe spaces, while they themselves are participating in the abuse.
Furthermore, female religious leaders will often cover up secret marriages, and other abuses for such men and help them to ostracize and destroy the credibility of their victims as long as their political views align. Muslim mental health providers often incorporate religious figures when they do programs, and in some cases they involve known abusers if it helps their cause.
In some cases, the organization does not know of any abuse. Abusive individuals use partnerships with Muslim mental health organizations to enhance their image as a "safe person." This is especially dangerous due to the vulnerability of those struggling with mental illness and spiritual issues, who may then be exploited by the abuser. It is a community responsibility to ensure the safety of these vulnerable individuals and to ensure that they do have access to resources that can actually help them.
Don't judge by fame
One false assumption is that the local-unknown teacher is sincere while the famous preacher is insincere and just wants to amass followers. This contrast is baseless although rhetorically catchy.
The fact is, many unknown teachers desire fame and work towards it more than those who are famous. Other times the unknown and famous teacher may have the same love of leadership, but one is more skilled than the other. They both may also be incredibly sincere.
Ultimately, we cannot judge what is in someone's heart but must look at their actions, and if their actions are abusive, they are a danger to the community. Both famous and non-famous teachers are equally capable of spiritual abuse.
Look for a procedure
Before being involved in an organization, look for a code of conduct. There is no accountability without one in non-criminal matters. Never depend on people, look at the procedures and ensure that the procedure calls for transparency, such as the one we at In Shaykh's Clothing published and made free for the public to use.
Procedure also applies to an organizations' financials. Do not donate money to organizations based on personalities, instead demand financial transparency and accountability for the money spent. There is great incentive for spiritual abusers to win the trust of crowds when it means they can raise money without any financial accountability.
But what about Husne-Zann? Thinking well of others?
Allah tells us يَا أَيُّهَا الَّذِينَ آمَنُوا اجْتَنِبُوا كَثِيرًا مِّنَ الظَّنِّ إِنَّ بَعْضَ الظَّنِّ إِثْمٌ
"O You who believe, leave much suspicion, indeed some suspicions are sinful" (Quran 49:12).
From this verse, we see that some – not all negative opinions are sinful. The prohibition is partitive, meaning some bad opinions are permissible.
If someone punches you, it is not hunse-zann to assume that person just happened to stretch with a closed fist and did not see your face was in the way. This kind of delusion will lead to you getting punched more. To be wary of their fist isn't a sinful level of suspicion.
Part of why spiritual abuse is difficult to detect is that its purveyors have a reputation for outright uprightness. They are thought well of in the community, and in many cases they are its pillars and have decades of positive service to their defense. Assuming that someone cannot be abusive simply because they have been a teacher or leader for a long time is not husne-zann. When facts are brought to light- like a fist to the face – it is delusional to assume they didn't mean it that way.
If someone does something that warrants suspicion, then put your guard up and don't make excuses for those actions. Start with a general guard and be procedural about things which require a procedure.  For example, if you are going to loan someone money, don't just take their word that they will pay you back but insist on a written record. If they say they are offended, just say "it's my standard procedure to avoid any confusion later on." A reasonable person won't have an issue with that. If someone mentions on the phone they will pay you $100 for your work, write an email to confirm what was said on the phone so there's a record for it.
Lastly, and most importantly, never leave your child alone with a teacher where you or others cannot see them. Many cases of child sexual assault can be prevented if we never allow children to study alone with adults. There should never be an exception to this, and parents much uphold this as a matter of policy. Precaution is not an accusation, and this is a professional and standard no one should reject.