Mayor and Muslim| From Sadiq Khan To Naheed Nenshi
It is not very often that the word Muslim is juxtaposed to something positive in global news. Sadiq Khan's election as the first Muslim mayor of London was one of those refreshingly rare occasions earlier last month. Despite being the underdog in the race, Khan's commanding victory represents a significant milestone not only for British Muslims but for Western Muslims in general.
Perhaps the most uplifting story in this election process was that it was yet another decisive rejection of the politics of fear. Khan's right-wing opponents tried their utmost to use his religious identity against him. They accused him of being linked to religious extremists and tried to undermine his issue-based campaign; even Prime Minister Cameron sunk to a new low and participated in the character assault. Londoners, however, failed to fall prey to these dirty tricks and entrusted Khan with the stewardship of their city.
Sleazy tactics that rely on demonizing Muslims have been repeatedly tested by right-wing groups in a number of Western nations. While these tactics have succeeded in riling up vocal support from small segment of the population, they have been repeatedly rejected by a plurality of voters in a general election.
The most recent examples are from Canada where former Prime Minister Stephen Harper along with his cronies ran an ugly national campaign that was centered on spreading fear of Muslims. From propositions to ban the niqab to initiatives about reporting "barbaric cultural practices", the Tories played every trick in the anti-Muslim playbook. Despite these efforts, Canadians by and large rejected this message and handed a majority to Harper's arch-nemesis, Justin Trudeau. Similarly, in Quebec, the Parti Québécois ran a divisive campaign promoting a new set of laws that would prohibit Muslims from wearing religious garb in public. They too were rejected by voters and suffered heavy losses on election night.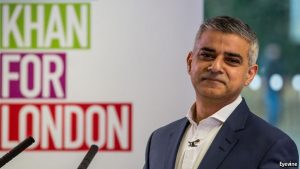 Sadiq Khan's victory only solidifies an emergent trend of Muslims who have succeeded in taking public office in Western democracies. Khan won't be the first Muslim mayor of a major metropolitan city. Calgary's Naheed Nenshi has been the mayor of the city since 2010 after he took office as a result of a major youth-driven grass roots campaign dubbed the 'Purple Revolution'. Nenshi remains the most popular politicians in the country thanks to his upbeat personality, progressive policies and transparent track record of outstanding public service.
Similarly, Rotterdam's Ahmed Aboutaleb has been mayor of Rotterdam since 2009. Born in Morocco, Aboutaleb immigrated with his parents to the Netherlands at the age of fifteen. He was the first Muslim immigrant to take leadership of the city and despite initial skepticism, he has maintained the post ever since. Aboutaleb has played a particularly important role in allaying fears with the rise of anti-Muslim sentiment in the wake of political violence in Europe.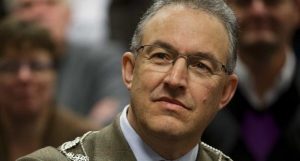 In addition to municipal politics, Muslim politicians have done well at the federal level as well. In the US, Keith Ellison is the most notable example who has been a congressman since 2007 and has advocated unapologetically for American Muslims. Several examples can be noted from commonwealth nations and Europe as well. Most recent highlights would have to be Maryam Monsef, the first Canadian Muslim woman to be a cabinet minister, and Humza Yousef who became the first Muslim minister elected to Scotland's parliament at only age 25.
What is perhaps more promising is the fact that most of these Muslims have taken office in areas predominated by people of other faiths. Naheed Nenshi became mayor in a city located in the heart of Canada's Christian conservatism. Sadiq Khan certainly benefited from London's large Muslim community which makes up 12% of the population; but he couldn't have landed victory without winning support from the other exceedingly diverse groups that make up the metropolitan city. Similarly, Keith Ellison represents an area of Minnesota which is predominantly white and Christian, as does Maryam Monsef who hails from the small city of Peterborough, Ontario.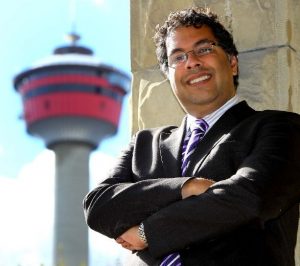 Success of individuals like Khan and Nenshi can be seen as positive hints for what lies ahead. For starters it is a step toward enfranchising young Muslims who have borne the brunt of the post-9/11 Muslim scapegoating. It also flies in the face of the parochial narrative of 'Islam vs. the West' sold to us for the past two decade by extremists from both Muslim and non-Muslim factions alike.
The triumph of these leaders, even with an unfavorable skin colour and faith, should help inspire a generation of Muslims youth to be engaged in their communities. The multifaceted identities they embody are a far cry from the binary vision set forth by the fundamentalists who fail to reconcile the unique identities of Muslim minorities living in secular democracies; it challenges the false narratives about the inability of Muslims to become fully enfranchised citizens in the West.
This phenomenon is also a clear refutation of the critics of multiculturalism, such as PM David Cameron, who claim that the strategy has failed. On the contrary, it can be argued that multiculturalism is the only way forward in our diverse societies. The alternative to multiculturalism is French-style nationalism which has largely struggled to empower young Muslims to become fully enfranchised in their communities; this approach has only lead to ghettoization of European Muslims. It is only through a multiculturalism which organically embraces Muslims into a nation's social fabric that we might hope to create healthy societies free from the mires of fear, isolationism and hate.
The recent passing away of Muhammad Ali serves as poignant reminder to the world, and especially to America, about the fruits that the Islamic tradition has to offer. Ali was a fighter who was bold enough to believe in himself, often rather brashly, despite the oppressive power structures that surrounded him. He was proud of his black and Muslim heritage, and was successful because of his affiliation to those traditions – not in spite of them.
There may be hundreds of Muhammad Ali's out there who might not have the gift of being able to see past the prejudices that hinder them from realizing their full potential. If the world wants to see another Muhammad Ali, it is pertinent that we extend the same trust, love and respect to this burgeoning new generation of Muslim leaders who will be marking their places in history in the years to come.