Reporting From the Texas Democratic Convention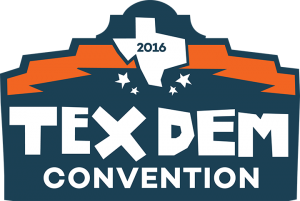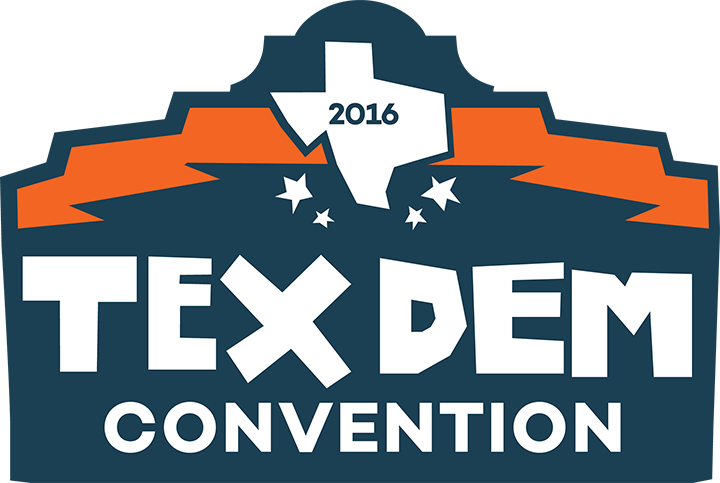 June 17, 2016: Pigs and guns
My husband and I took a stroll through the convention's Expo Hall, populated by a mix of organizations and causes, from candidates for office to women selling handmade jewelry. (I didn't stop at the "Bernie For President" table; more about Bernie supporters in a post to follow.)
We were surprised to come upon a table sponsored by the Texas State Rifle Association. An organization that advocates gun use seemed at odds with traditional Democratic views.  My husband immediately asked the Association rep about the dangers of the AR-15 rifle, used in many recent mass shootings and commonly referred to as an assault weapon. The gentleman manning the booth explained that it is incorrect to call the AR-15 an assault rifle because it is semi-automatic, as opposed to a machine gun, which is an automatic that shoots continuously until the trigger is released.  He compared the choice of an AR-15 over other types of rifles to purchasing a Mercedes over a lower-end car.
Gun control advocates often question the need for individuals to own AR-15 rifles, and we asked the Texas Rifle Association rep about that issue. He told us there is a big problem in Texas with feral pigs who decimate crops throughout the state and occasionally eat farm animals. The AR-15, he told me, is an excellent tool for killing feral pigs.
As I walked away from the booth I struggled to clear that scene from my imagination – a barrage of bullets from an AR-15 decimating a litter of pigs snuffling through the grasses in the Texas Piney Woods, hunters hollering with victory as blood spreads across the ground.  I tried not to think of the children in their classrooms at Sandy Hook elementary school in Newtown, Conn., or the Christmas party guests in San Bernardino, Calif., or the moviegoers in Aurora, Colo.  They were all killed by the gun which is not, according to the Texas State Rifle Association , an assault weapon.
Friendly to Muslims and LGBT alliance
There is a good Muslim presence at the convention, which doesn't surprise me, based on my experience with the Democratic party.
I wasn't politically active before moving to Houston in 2004, when I married my husband, who has been involved with Democratic politics since Jimmy Carter's campaign. I attended a meeting of his local Democratic club and immediately was impressed with their sense of inclusiveness – real inclusiveness, not lip service and not fleeting courtesy. I spoke with another reporter who remarked to me that he got that sense from other Democrats at the convention. A Democratic meeting is like a refreshing oasis.
Friday afternoon I attended a meeting of the Muslim Democratic Caucus of Texas, a group focused on increasing the Muslim voice in politics. Sarwat Husain, board member (and executive director of the San Antonio CAIR chapter), was one of the first speakers. "The Democratic party is a very welcoming party,"  she said. "Each one of us has a responsibility to get more Muslim votes. Run for something; we have to fill up the party with our faces."
I heard in the meeting – and have heard over and over in different settings – reference to the newly strengthened alliance between the gay community and the Muslim community, forged immediately after the Orlando shootings.
It is based partly on a shared sense of marginalization and perhaps victimization, and partly a reflexive defense to the assertion that the Orlando killer was Muslim.
Daniel Haqiqatjou recently wrote about this on MuslimMatters, noting that this developing friendship is more complex than it seems on face value.
In the setting of a political convention, this LGBT-Muslim alliance adds to the sense of enthusiastic shared purpose that goes with the event's goal of coalescing party members as the general election approaches. In Texas it's particularly refreshing because the state has a steady Islamophobic trend as well as anti-gay incidents.
Time will tell where this alliance takes the Muslim community.
June 16, 2016: Why I'm at the convention
I'm in San Antonio, Texas, for the Texas Democratic Convention which will last from Thursday evening through Saturday afternoon. I'm attending as a delegate for Hillary Clinton. I will be blogging about my experiences at the convention over the next few days.
I support Hillary for three reasons. Her candidacy brings the possibility that the United States will finally have a woman as president. She is more electable than Bernie Sanders.  And above all, I feel compelled to do whatever I can to keep Donald Trump away from the oval office.
Yesterday evening I gave a group of teenage girls a short talk about activism. When Trump's so-called Muslim ban came up, I asked the girls which of them had relatives overseas. About half of them raised their hands. The tragedy of Trumpism is that something as benign as a grandmother's visit could fall prey to the illogical demagoguery of Trump and his minions' blind support.
I became politically aware toward the end of Nixon's presidency, so cynicism colored my view. For these girls, politics is personal; they face the serious suggestion that they and their families have less value than non-Muslims.
Trump and other "outsiders," including former presidential candidate Ted Cruz, the US senator from my state of Texas, talk about rejecting political correctness and jettisoning "politics as usual."
What some call politics as usual is actually democracy as usual. Our press gets to cover what goes on in our country, including presidential elections. Our laws prohibit religious discrimination. Political parties get to choose their nominees and their platform, and that is why I'm going to San Antonio. This year, being part of the democratic process is my stand against Trump and every fascist and bigoted and untrue thing he says. This year's presidential election is a fight for survival.
It takes a thick skin to walk out your door wearing a hijab or kufi in today's social climate. When I started blogging for the Houston Chronicle I was treated almost daily to comments that expressed hatred of my religion, my opinions, and even my face (a reader once said I should wear a niqab because I looked like a dog). I permitted many of the ugly comments; once in a while I threw a hissy fit but I tried to persevere because I was serving a mission: to share the experiences of an American Muslim in the hope that readers would become more familiar with Islam. I hoped to provide the one opportunity known to combat anti-Muslim bigotry: getting to know a Muslim.
It takes courage to stand for your beliefs. Trump is a coward who by his statements and actions, now and in the past, appears to be motivated only by relentless self-interest. In the end those who are guided by a belief in something greater than themselves, who are humble and compassionate, will win.
That is the kind of people I expect to meet at the convention. Stay tuned.