I believe in the divine plan. I do. I have read up on Islamic eschatology. I know that the current climate of strife and warfare and persecution of Muslims is a central part of the narrative around the end of times. For all that to happen, I believe all this has to happen. I believe in His wisdom and His mercy. I believe, ultimately, justice will prevail.
And so, no, I'm not feeling hopeless. I don't belong to the caravan of despair. But, sitting in my little corner of the universe, caring for my three children, as the news comes in from all quarters, I am feeling many other things. Confused. Frustrated. Grieving. Overwhelmed. Lonely.
I know Allah is ever Watchful, ever Present. He is watching all this unfold but the controlly human part of me kind of sometimes wishes He would let me in on the Plan. It's lonely not knowing what's going to happen next. "Come on!" I think indignantly…only to be immediately awash with shame, "I'm sorry. Thank you, thank you. Forgive me."
Every morning, as soon as I wake up I check alternative sources of news to bring myself up to speed with  Syria. And Palestine. Kashmir. Paris. The list is endless but I can't bring myself not to know. I can't look away. I look and then I am struck with the urge to do something, anything. But what is a non-activist, non-scholar, stay at home mom like me to do?
During lighter moments, I consider going on a total sugar detox because it seems like a nice little exercise in self discipline, just the kind of thing a young mother living in Dubai should be engaging in to deal with the anarchy overtaking mankind, but then I realize that it's the chocolate that gets me through the day and I need to get through the day. The two little Kisses I eat with my afternoon coffee.
Little pleasures, little rituals, little comforts, little mercies, so necessary for survival.
Do you remember in that film The Last Samurai, how Tom Cruise was so impressed with the disciplined immersion the Japanese gave to their every task. So that making tea was a ceremony. Writing out the alphabet was a solemn affair. It was because when you are so immersed in carrying out a ritual, you comfort yourself and you lose yourself. I thought of that this morning as I spent an inordinate amount of time decorating the children's French toasts with strawberries and whipped cream. This was after reading an update on Paris and feeling frustrated that yet another nuclear-bomb proof passport had been discovered. French toasts felt appropriate…they are the closest I get to honoring France and they aren't even french. Yikes.
Such is the state of mind then: Muddled.
But, you know what I like? I like that we can be muddled! We can be ridiculously expansive and shamelessly small in our conversations with Him. So that I can plead for the betterment of humanity and in the next breath pray that I not get any more chin hairs. I like that there is no enforced hierarchy in the expression of our desires. We are free to be as random and lost and confused as we want. Furthermore, I like that being totally random and lost and confused is a God-approved state to be in.
Confusion and not understanding what's going on is part of the package called mankind. God has said this to us so often, one could be forgiven for imagining His loving exasperation: I know. You do not know. I'm All Wise. You are most certainly not. I'm the Best Planner. You are not. In a nutshell: You just won't get it so don't try.
See? God-approved confusion.
But, even if you're totally lost and confused or BECAUSE you're totally lost and confused, there's plenty to do:
Take care of yourself.  Self-care is God-ordered and God-approved. Thread little ribbons of mercy through the holes of your day. Take a walk under the open sky. Use fresh bedsheets as frequently as possible. Read. Smile when you make eye contact with someone. Make eye contact. Hug people you like, and hug them properly. Buy a box of raspberries and eat it all in one go. Say the word "home" at least once a day. Go without saying the word "tired" for a whole day. Rub peppermint cream on your feet. Laugh. Breathe properly cuz that will revive you. Say thank you. That's just good manners. Remove your chin hair. That's just good sense.
Take care of others. Hold the door open. Pick up the litter. Pay for the coffee of the person behind you. Send a box of cupcakes just because. Put your phone down and really listen. Extend a hand. Offer a ride. Go out of your way. Say sorry. Forgive. Try to understand. See the effort. Celebrate the journey. Help.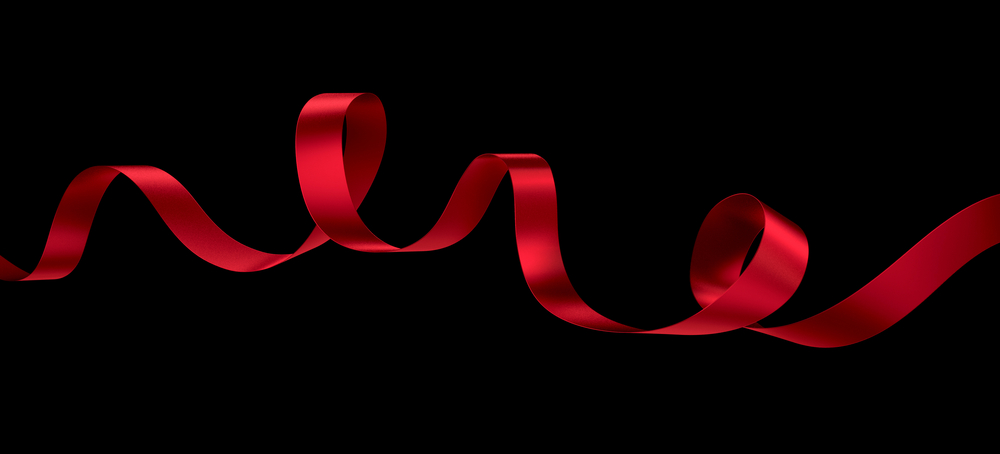 Eleven years ago, when my niece was just learning to walk, she would tightly grip the hands of her parents on both sides of her and stumble forward as best as she could. In a few days, she graduated to holding on to their pinkies. After that, she only needed to hold someone on the one side and her other hand swung free. Soon, we began to suspect that she could walk all by herself, so steady was she on her feet, but she refused to try and promptly sat down if we took away the security finger. My sister, in an effort to bring a little distance between her and her need for an outward source of stability took a 10 inch piece of ribbon. The idea was that the baby would hold one end of the ribbon, Mumma would hold the other end and provide support as needed. My niece took to the idea and continued to try to walk. Soon, we took a longer piece of ribbon, putting more distance between us and her, meaning she was increasingly walking using her own balance. (she was the first grandchild, so yes, we were all quite invested in these little things of her babydom). Then we took longer and longer pieces. Eventually, the ribbon was long enough that it was trailing on the ground and so focussed was my little niece on carefully studying the ribbon as she walked, that my sister let her end drop. And to our delight, my niece walked across the whole length of our home by her very own self, solemnly clutching the ribbon that was "helping" her to walk.
I love this story. I love how it's a perfect metaphor for the little mercies we need to give ourselves and each other. How a little mercy can mean the difference between walking and not walking on our paths. Between courage and fear. Between hope and hopelessness.
The philosopher Ram Das said that we are all here on this Earth to walk each other home. If global or local circumstances are leaving you feeling lost and confused, remember that you are not alone, everyone else is just as lost and confused. Give yourself a 10 inch piece of ribbon. Give someone else a 10 inch piece of ribbon. Walk yourself home. Walk them home.
Kindness is also, and always, God-approved.
Everything that's happening is happening because of His wisdom, we know that, but because we're humans we're still going to need to take every little bit of His mercy along with us to cope. Which is maybe what He's trying to open our eyes to anyways. Little mercies, everywhere. Everywhere. All the time. Everywhere.