The Fault in our S.T.A.R: Tapping into Higher-Order Cognitive Processes  
By Ismail Shaikh
"What do you think of the genital mutilation of those young girls in Africa?" asks Joe during our meeting. The abduction of young girls by the terrorist group, 'Boko Haram', had been in the headlines that week. For Joe, a 50-year old client, a devout Catholic who uses each one of our meetings as an opportunity to proselytize, this particular visit is another attempt to play the 'mine is better than yours' game. This time, however, his query is unsettling, partially because it's factual. I cannot help the tsunami of emotions flooding me; embarrassment, anxiety, sadness, and disappointment, in a swift moment, overwhelm me. I feel anger towards him and Boko Haram. Yet I am able to manage it, breathe and contemplate a response – "Joe, I am only here to support you in a professional role and won't be sharing any personal opinions," I retort with a slight edge in my voice. It's sufficient enough of a response to set professional boundaries but not too much as to damage our rapport.
This isn't my first experience of being tempted to comment about my faith and its followers in the context of current world affairs. Nor is it the first in-vivo glimpse of a non-Muslim's perception of Islam and Muslims.  Boundaries between professional and personal are often blurred when clients attempt to relate to me outside my professional role, particularly on issues of religion. It can be challenging to not feel triggered and react defensively when the comments are negative.
Roger, a younger client, in his early 20s, is excited to share some his poetry with me during our visit. What follow are tense, painful moments of listening to him recite incredulously evil poetry about Islam. After he finishes, he seeks to genuinely want my opinion on it. I can't help feel assaulted but I manage my impulse to react angrily. I know Roger to be a vulnerable youth, with low self-esteem but good intentions. An overly defensive reaction on my part may damage his self-esteem further. Once again, I contemplate how to respond and decide to show that I am hurt via my facial expression, while remarking, "It was creative." Roger picks up on the cues, allowing for a productive conversation.
Conflict Management
Whether in our personal or professional lives, conflict management is tricky, especially when people know which 'buttons' to push. I remember a few years back at school, I had approached a former dean of social work during a staff-student social, seeking a resolution to some conflict I was facing at the time. His advise was honest, succinct, and cut to the heart of the matter, "Well, there are three options available to you. Either you ignore it, run away from it, or deal with it head-on. I recommend the latter".
Some questions then arise such as how does one deal effectively with actions that trigger us? How can one manage one's emotions and impulses appropriately? Are there higher-order cognitive processes we can tap into for this? Perhaps, one way is to give into our impulses, to respond reactively. Reacting on impulse is easy since it doesn't require much thought. It involves using the primitive part of the brain; no critical reflection or analysis is needed. Hence, children are great at it as their higher-order cognitive processes are still developing. However, creating space for thought between stimulus (i.e. the trigger) and response is the distinguishing feature between humans and animals as well as healthy adults and children. It's in this space where we can pause to reflect on our options, the pros and cons of each, and their effectiveness in the context of worldly life and the hereafter.
Stop, Think, Assess, Respond
One simple and profound way in which we can cultivate reflection is found in the acronym S.T.A.R which stands for Stop, Think, Assess, and Respond. I first learnt of S.T.A.R as an intern co-facilitating a therapy group for men who had assaulted their partners. In this group, men spent weeks sharing their stories, discussing their triggers, and learning to manage their thoughts, feelings, and behaviour. They learnt how to manage themselves in emotionally charged moments; practicing pausing at that unproductive impulse to be reactive, reflecting on options and their consequences, assessing the information gathered together with the most appropriate action needed, and responding accordingly. As if a small crevice of reflection was created in their minds between stimulus and response such that impulses had no choice but to fall through. With practice, the crevice became a crevasse, creating within their minds a widening gap for reflection and for impulses to filter through.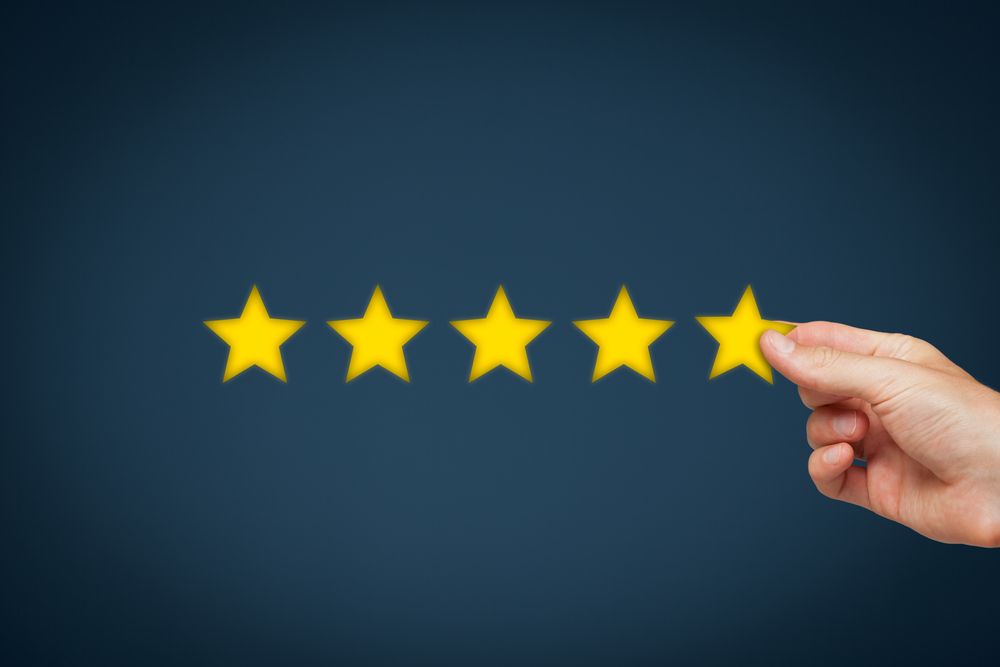 Retaining our humanness in our responses is crucial for both the Muslim and their community. The Muslim who practices S.T.A.R. in his life is not impulsive or abusive. He has a strong-hold on his emotions; they don't hijack him nor does he give them free rein. Nor is he completely mechanistic, making decisions without empathy and consulting his feelings. His heart and mind take time to meet, greet, and discuss issues that affect him and others. If his thoughts don't provide enough data for assessment, he exhausts himself in seeking information from appropriate sources in order to make a decision. Like the Prophet Ibrahim

, who paused to reflect on which one amongst the star, moon, and sun was his Lord, he uses reflection to firstly focus on himself and his relationship with God.
The Muslim individual uses S.T.A.R. to collaborate with others. And when conflict arises, he is apt at managing it because he has the advantage. He uses it to cultivate reflection within his family. Children in particular are reared for leadership; to think critically, analyze, and make decisions accordingly. To raise them into men and women who reflect; "… In it are signs for men who reflect" (2:164). He is aware that there is a coolness, a tranquility in sober reflection that trivial impulses can't provide. In doing so, he works hard to make his du'a, "Our Lord! Grant unto us spouses and offspring who will be the coolness of our eyes, and give us (the grace) to lead the righteous," a reality.
A Benevolent Religion
Unfortunately, when our communities are seen reacting to triggers like anti-Muslim bigotry in a primitive manner (e.g. France shootings), we lose leverage on which to advocate for Islam as a benevolent religion. For instance, in a survey conducted by Zogby Analytics, the favorability of Muslim-Americans dropped from 36% in 2010 to 27% in 2014. As roots that shoot into feelings of fear, anger, betrayal, and trauma, shared amongst the masses, grow deeper, Muslims have to tap into their higher-order cognitive processes in order to restore Islam's perception. Now more than ever, the world needs to see Muslims using their higher-order cognitive processes to constructively tackle issues of terrorism, homelessness, hunger, poverty, Islamophobia, mental illnesses, ad infinitum. Quite ironically, failure to do this will facilitate a negative stimulus-response type: the repeated witnessing of the stimulus (e.g. reactive, impulsive behaviour like terrorism) by the masses becomes automatically associated with the response (i.e. Aversion to Islam and Muslims) with little to no gap for reflection on the true nature of Islam. The juxtaposition of groups who act evil against those enjoining good and forbidding evil will hopefully create conflict in the minds of the masses, allowing for them to examine Islam in a much more reflective manner.
---
Ismail Shaikh is a licensed social worker. He graduated from the University of Toronto with a Masters in Social Work in 2011. He currently works on an interdisciplinary team supporting clients and their families with severe and persistent mental illness. When he is not working, his time is spent between family and studying and reciting the Qur'an with Ustadh Mohamed Al-Marakaby from Egypt via Tanzeel. Somewhere in there, he makes time to write, play soccer, and volunteer a few hours towards Islamic social service projects.