5 Ways Mosques Can Respond to Anti-Muslim Demonstrations
This Friday and Saturday October 9th and 10th, 2015 the ridiculously named Global Rally for Humanity will take place outside mosques across America. Sadly, the Global Rally for Humanity is not a positive event designed to help uplift vulnerable or oppressed people like refugees; instead it's a series of protests against Islam and Muslims.
You can learn more about the Global Rally for Humanity here:
One of the more alarming aspects of this event is the likelihood that the protesters will be heavily armed. The people behind these protests are actively encouraging their supporters to show up with assault rifles, guns and other weapons in an "open carry" style.
Insha'Allah, this article will help mosque leadership and attendees prepare for these protests by working with their neighbors, local law enforcement and interacting with the media as needed.
We hope that this guide will also help minimize the negative impact that these protests will likely have on mosque services like Jummah prayers and weekend Islamic schools.
STEP 1 – Prepare your community:
Mosque leaders have a duty to prepare for and inform the general attendance about any potentially dangerous events in a timely manner.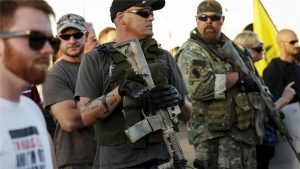 The first step is to gather as much information about the demonstration and its organizers as soon as possible.
The second step is bringing the local Muslim community's leaders together to unify and coordinate the community's response. This meeting should include the mosque's leadership, advocacy organizations and other leading groups unique to that community.
Next the mosque should review its safety and evacuation plans with its members. The focus should be on helping the attendees understand exactly how to safely enter and exit the facility during the event while the protesters are present.
(NOTE: These plans may have to be modified and should be reviewed by law enforcement. See step 2)
Mosques should have clearly identified and well known communication channels including in-person announcements from known mosque leaders, the mosque's website and its official social media accounts.
If possible the mosque should address the situation with the congregation well before the protest actually happens. Also, any services, programming, lectures or khutbahs taking place during the protest should be shortened so that congregation can be reminded of the mosque's safety and evacuation plans.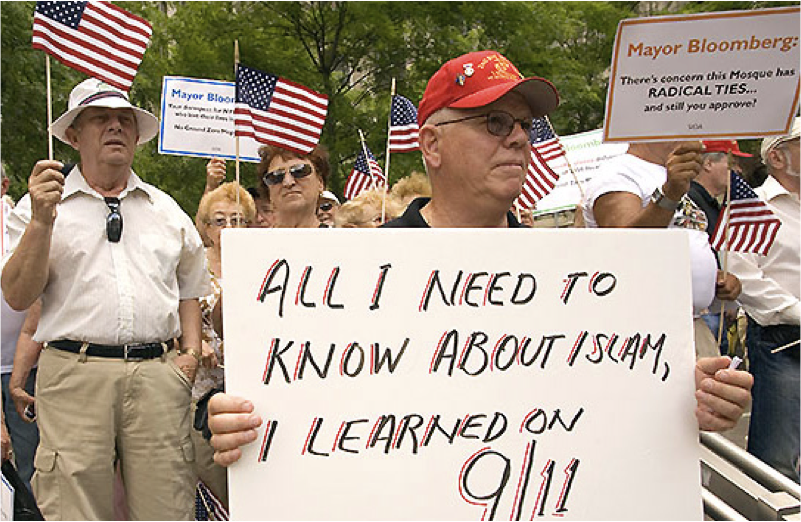 The last step is to guide and empower the congregation in how they respond. Attendees should be instructed to avoid any direct engagement or confrontation with the protesters during the event.
Members of the congregation can and should help document the protesters, their messages and any abuse or damage that may be responsible for. They can do this by taking photos and video recording of the protest on their electronic devices as they enter and leave the mosque.
Again it is best to avoid direct interaction with protesters when possible. This will help the community maintain the moral high ground because they will be behaving in a dignified manner.
(NOTE: This can be very challenging as protesters are becoming more and more emboldened and inflammatory. Recently, protesters at other anti-Muslim events have destroyed Qur'ans, used offensive language and imagery, dressed up as and/or created effigies of "terrorists" and mocked Prophet Muhammad. They employ all these tactics to illicit a confrontation with mosque attendees in an attempt to further smear Islam and Muslims.)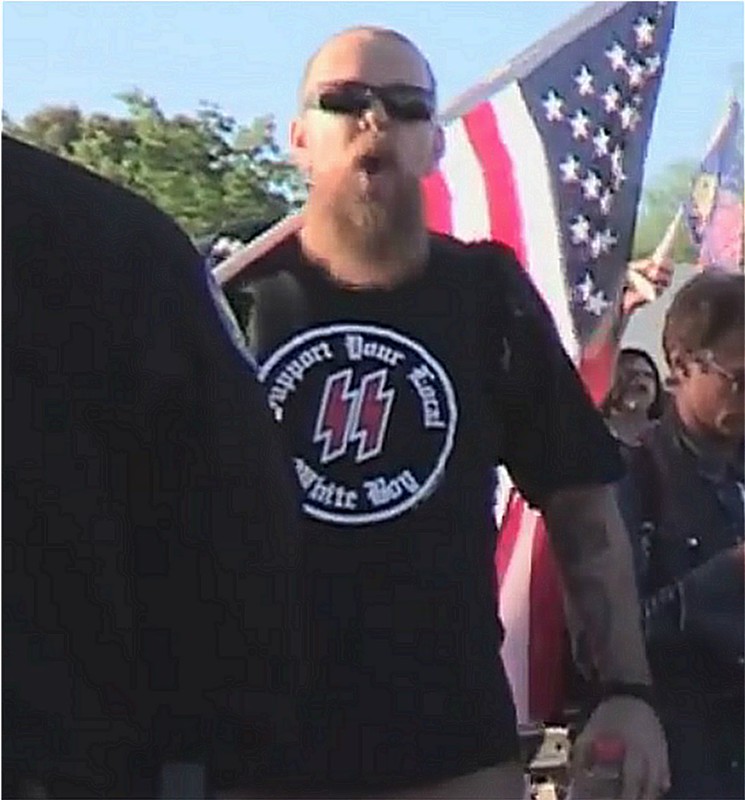 STEP 2 – Contact law enforcement:
Notify your local law enforcement agencies as soon as you are aware of the situation. Give them any information you can about the protest.
INCLUDE: The event's name, the organizers' names, and related websites. Include any history your institution has with the organizers. Document and share any concerning comments, letters and hate messages from the organizers or found on the event's websites and social media.
Have a designated emergency contact person who will lead all communication with law enforcement. Make sure that law enforcement knows who the emergency contact person is as well as who the other members of your leadership team are.
Provide law enforcement with a schedule of your congregational prayers, classes, meetings and any other times when you expect peeks in attendance. Do this for the day before, the day of and the day after the protest.
Report any threats, violent incidents, hateful comments (letters, emails, voicemail and social media posts) vandalism and/or suspicious activity to law enforcement immediately.
Ask that your local law enforcement agency increase patrols in the area. Their visible presence in the days before the event will help set a peaceful tone and will reassure your congregation. Specifically request an increased visible presence the day before the protest and of course an adequate presence during the event.
Lastly, make sure that law enforcement know your property lines and who your neighbors are. Also ask that they consider any potential safety concerns regarding the roads and routes used to access the masjid property.
STEP 3 – Talk to your neighbors:
Contact all your neighbors who might be affected by the influx of protesters. Let them know about the demonstration and its potential impact on them. Inform them that you are working with law enforcement to ensure everyone's safety. Ask your neighbors if they have any ideas or concerns about dealing with the demonstration.
Reach out to your social justice and interfaith partners. Develop and circulate a sign-on statement of values that emphasis how it is wrong to target entire ethnic or religious groups. Ask people of good will to come to the mosque and stand in solidarity with the community during the protest.
Consider offering refreshments to the protesters. If it's hot outside offer them cold bottles of water. If it is cold have coffee and donuts. Stick to refreshments from major and well known name brands. Make sure you set up any refreshments near the protesting group and have signs with positive messages on them. Let the protesters know that the refreshments are free and provided by the Muslim community.
STEP 4 – Work with the media:
Prior to the event, document everything reported in the news about the demonstration. Based on this documentation decide if the situation requires that your team issues a pre-event statement.
Gather Mosque leadership, media relations experts and advocacy organizations for a meeting to review the community's talking points and message strategy for this specific event.
Remind community members, the mosques' staff and volunteers to refer all requests for comment to the designated spokesperson or media relations team.
Talking points should be crafted to maintain the moral high ground:
Articulate your message without making disparaging comments about the demonstration or its organizers.
Talking points should focus on the impact that the event will have on community with a special focus on women and children.
Emphasize the positive things taking place inside the mosque rather than the demonstration outside.
Consider including the mosque's history like how long its been a member of the larger community.
Highlight any signature service programs that the community does regularly.
Make sure your interfaith allies and non-Muslim supporters have the opportunity to speak to the media.
Make sure you thank and express your confidence in your neighbors.
Conclude your remarks by inviting people to visit and get to know their local Muslim community.
Fact check all talking points for accuracy.
STEP 5 – Compile a post event report:
Ask what was done correctly and what could have been done better.
Analyze logistical issues including; how safe the traffic routes where, the location of the protesters any impact that had, law enforcement overall performance, the media coverage and how well your response team functioned.
Gather statistics on how many protesters showed up, how many counter protesters were there, how many community members attended the mosque and compared that to how many people would have normally attended the mosque if there wasn't a protest.
Create a list of people who made outstanding efforts. Publicly acknowledge your team with thank you letters and/or awards. Focus your congregation's afternoon on your interfaith allies support, law enforcement's good work and the efforts of influential community members and volunteers.
Conclude your report with analysis of any defining moments during the protest. Use this report to refine and improve the mosque's safety measures for the future.