Ramadan Prep Guide for Busy People | Part 1: Training Season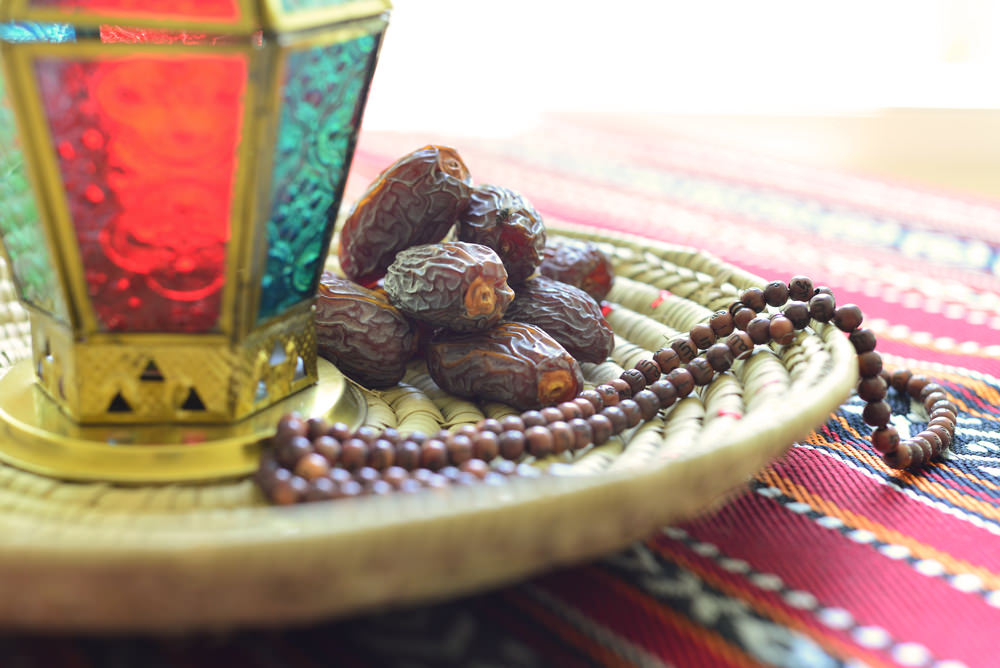 Part 1 | Part 2 | Part 3 | Part 4
I'm all for uplifting messages that inspire us to put forth our best effort in worshiping Allah

during Ramadan.  However, in lands where people do not have the luxury of time and sleep post-suhoor, getting maximum benefit out of Ramadan requires a bit of doing before entering into the month full force.  With this in mind, the following is a series of posts covering:
Part 1 – Training Season:  The month of Ramadan can be as physical as it is spiritual, and the body needs time to adjust.  How can we "train" ourselves for the physicality of it beforehand?  What practices can we take from the Sunnah of the Prophet

to help us?
Part 2 – Goal Setting:  While we certainly want to push ourselves above and beyond our normal spiritual limits, we also want to be careful of making unrealistic goals, as this can set up unrealistic expectations for what will get done and can cause a rapid loss of momentum, resulting in functioning on a "bare minimum" mindset.  How can we set realistic goals that make sense not only for ourselves personally, but as well in the context of the needs of others around us.
Part 3 – Calendaring: This goes hand-in-hand with Goal Setting – how will you schedule your week, given your Ramadan goals and still-running commitments?  This article will show you an easy way to do that, and why it's important to do so.
Part 4 – Miscellaneous Stuff: We'll cover clearing your schedule, working out, and other items of concern to keep in mind during this month.
Personal and time management articles have a tendency towards coma-inducing detail.  I will make every attempt to keep these brief and prescriptive, but beware of conflating simplicity with ease ;)
Training for the Ultimate Spiritual Triathlon
An Ironman Triathlon involves 2.4 miles of swimming, followed immediately by 112 miles of biking, and again followed immediately by 26.2 miles of running.  Can you imagine showing up to compete with no preparation, no training, and not even so much as a warm-up before starting?  Can you imagine thinking, "I'll do this event to kickstart swimming, biking, and running more regularly"?
You'd never do something like that.  If you wanted to compete, you'd train ahead of time, build up your strength and endurance, and then push yourself to the extreme during the event.  Once the event is done, you'd return back to maintenance and training.
Ramadan is the ultimate spiritual triathlon of siyaam (fasting), salaah (prayer), and Qur'an.  We fast all day, pray throughout the day, attempt to complete the Qur'an during the month, and pray late evening / pre-fajr early morning prayers.  To truly take this month on and reap its full benefits, we have to contend with the sheer physicality of it if we're to maintain the consistency required to reap the full reward that awaits us.
Ramadan is when you show up with your game face on.  Let's start training for it now.
Fasting
The Prophet

was known for fasting Mondays and Thursdays[1], recommending fasting the 13th, 14th, and 15th of the month[2], and increasing his fasting during the month of Sha'baan more so than any other month apart from Ramadan[3].  With this level of consistency, it's a safe bet he didn't have the caffeine and fasting detoxification withdrawals that occur with many of us when we return to Ramadan.  With this in mind, let's consider how we can ramp up our fasting this month:
Week 1: Fast One Day
This week, you just want to get over the hurdle of what may be your first fast in a long while.  Pick the day that's easiest for you:
The Weekend: One day on the weekend may be easier for you because less is going on, and you need your office coffee during work hours.  The weekend allows you to sleep more and comfortably ease into fasting.  Having said that, since this is one day, you can't do Saturday, only Sunday, unless you plan on either fasting Friday or Sunday with the Saturday[4].
The Weekdays: Or, you might be on the opposite side of the spectrum where working keeps you pre-occupied and helps you get over fasting quickly.  Bonus incentive might also involve fasting on a Monday or  Thursday.
Week 2: Fast Two Days
The Sunnah: Hit up Monday and Thursday, as these are the days the Prophet generally fasted year round.  If you're really ambitious, you can combine both Monday / Thursday fasting with the recommended 13th, 14th, and 15th as Thursday falls on the 14th.
The Weekend: Although it's not generally recommended, you can fast these days as well if you find it easier.  You should still try to get at least one work day in if you can, as this is where the real test begins.
If you haven't fasted at all in Weeks 1 and 2, do not proceed to fasting Weeks 3 and 4.  Although the Prophet

is known to have fasted most of the month of Sha'baan, he

also prohibited people from starting a new fasting practice in the latter half of the month.  Those who fasted before this time frame can fast the whole month, including this latter half[5].
Week 3 and 4: Fast Four Days, then Three Days
This final stretch will get you close to ready insha'Allah.  It's the fast of Dawud, which alternates days and gets us to right before Ramadan.  Because week 4 is shortened, I've switched around the number of days of fasting, so Week 3 = 4 days and Week 4 = 3 days.
Other Tidbits
Other Sunan: Make sure to eat suhoor, break your fast quickly when the time for iftar is upon you, eat moderate quantities, and avoid arguing, even when you're not fasting.
Non-fasting Days:  Train yourself to feel and ignore hunger pangs.  Eat no more than 4 meals a day, keep the portion sizes medium-sized, and avoid eating calories between meals.  For those looking to lose some fat, this is one way to do it.
Prayers
The Five Daily Prayers
The five daily prayers are the second pillar of Islam and required.  Most people are not lazy in and of themselves, they just don't see the importance and priority of this habit[6].  If you're one of those who skips the five daily prayers but goes crazy to get to taraweeh, realize that the amount of religious zeal you have towards Ramadan taraweeh vs the five daily should be switched around.  If you skipped all of taraweeh forever and just did the bare minimum five daily prayers for the rest of your life, that would be better for you, if you had to choose, as nothing brings you closer to Allah

 than obeying Him in the duties He's required upon us.  If you don't have the five daily prayers down, this is where you start, nowhere else.
You can begin with the easiest prayer for you to fulfill in its proper stated time in the first week.  From there, start doing two prayers daily in week 2, then three in week 3, and finally four in week 4.  By the time Ramadan starts, you should be hitting all 5 every single day, and this will likely be the most singular important habit in your life that you must maintain post-Ramadan, no matter what.
12 Daily Sunan
There are more than 12 Sunan prayers one could complete in a day, but a good starting point is to get 12 sunan prayers in daily with consistency, and these are:
2 rakat before Fajr
2 or 4 rakat before Dhuhr, and 2 rakat after
4 rakat before 'Asr
2 rakat after Maghrib
2 rakat after 'Ishaa
Tahajjud / Qiyam ul-Layl
Since there are likely few masjids performing any type of qiyaam style prayers at night, it's up to you get started on this.  It's a great time to gather your family, if you live with them, and pray together.  I would recommend attempting to complete 1/4th to 1/2 a juz (5 – 10 pages, respectively) within 8 or 20 rakaat (your choice).
If your level of memorization is less than a half juz, don't sweat it, just recite the same surahs multiple times in each prayer, and recite them in multiple prayers.  The point is to stand and pray to Allah

 with whatever you have, and insha'Allah it will be accepted and rewarded.
Finally, you can do it on evenings of the nights you fasted if you're already in spiritual beast mode from fasting, or you can do it on non-fasting days to because you'd like to relax on days you fasted – it's your call to make.
Qur'an Recitation
The Prophet

 would revise the Qur'an every Ramadan, so all of us should have a goal of completing the Qur'an as many times as possible.  While it is normally recommended to read with understanding, during Ramadan some scholars recommend focusing on attaining the reward for reciting alone.  Minimally, that would entail reading 20 pages / day on average to complete the Qur'an.  In order to shake off the cobwebs if you're out of practice, start with the lower number and ramp to the higher number by the end of the week.  So if the recommendation is 2 – 4 pages for that week, start with 2 pages a day, then go to three, and end the week with 4 pages a days:
Week 1:  2 – 4 pages daily
Week 2: 5 – 8 pages daily
Week 3: 9 – 12 pages daily
Week 4: 13 – 16 pages daily
When Ramadan itself starts, there are many different ways to go about completing the Qur'an, depending upon your time constraints, and in part 2 we'll review some techniques that can be used to make completing the Qur'an easier in Ramadan, insha'Allah.
Putting It All Together: A Sample Week 2 Schedule
We'll talk more about this in detail in part 3, but here is what a person's calendar might look like on Week 2 (click the picture, it expands :):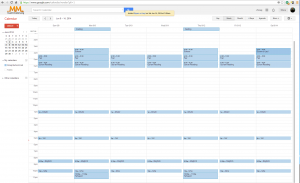 I consider those items "important", so they are given their own appointment time and schedule.  Prayers are given a full half hour for wudu', the fardh, and the sunan prayers.  The Qur'an is placed after Fajr because it's generally a good habit to get the most important matters done first, and while reading the Qur'an is spiritually uplifting, knowing there's one less item to complete is less worry in your mind.  And besides, it's a great way to start the day ;)  But if post-Fajr is too much for you, make sure you choose a time when you'll have mental energy to put in the effort to read.
Another reason to put it in your calendar is because you can set up alerts that sync with your smartphone (if you have one) and can track your day and religious habits right from there, insha'Allah.
Conclusion
That's it for Part 1, look out for Part 2 next week which will insha'Allah cover setting goals for yourself and along with your family.  Feel free to ask any questions you have below:
References
It was narrated that 'Aa'ishah (may Allaah be pleased with her) said: The Prophet (peace and blessings of Allaah be upon him) was keen to fast on Mondays and Thursdays. Narrated by al-Tirmidhi, 745; al-Nasaa'i, 2361; Ibn Maajah, 1739; classed as saheeh by al-Albaani in 

Saheeh al-Targheeb

, 1044.

It was narrated from Jareer ibn 'Abd-Allaah (may Allaah be pleased with him) that the Prophet (peace and blessings of Allaah be upon him) said: "Fasting three days of each month is fasting for a lifetime, and ayaam al-beed are the thirteenth, fourteenth and fifteenth." Narrated by al-Nasaa'i, 2420; classed as saheeh by al-Albaani in 

Saheeh al-Targheeb

, 1040.

Muslim (1156) narrated that Abu Salamah said: "I asked 'Aa'ishah (may Allaah be pleased with her) about the fasting of the Messenger of Allaah (peace and blessings of Allaah be upon him), and she said: 'He used to fast until we thought that he would always fast, then he would not fast until we thought that he would always not fast, but I never saw him fast in any month more than he fasted in Sha'baan. He used to fast all of Sha'baan, and he used to fast all of Sha'baan apart from a few days.'"

http://islamqa.info/en/81621
http://islamqa.info/en/13726

"The first matter that the slave will be brought to account for on the Day of Judgment is the prayer. If it is sound, then the rest of his deeds will be sound. And if it is bad, then the rest of his deeds will be bad." [Recorded by al-Tabarani. According to al-Albani, it is sahih. Al-Albani, Sahih al-Jami, vol.1, p. 503.
When Faith Hurts Inside Out, You Don't Have To Like It
Loving Allah and trusting the Wisdom and Purpose in everything He throws your way- even if it hurts. It is a time to learn.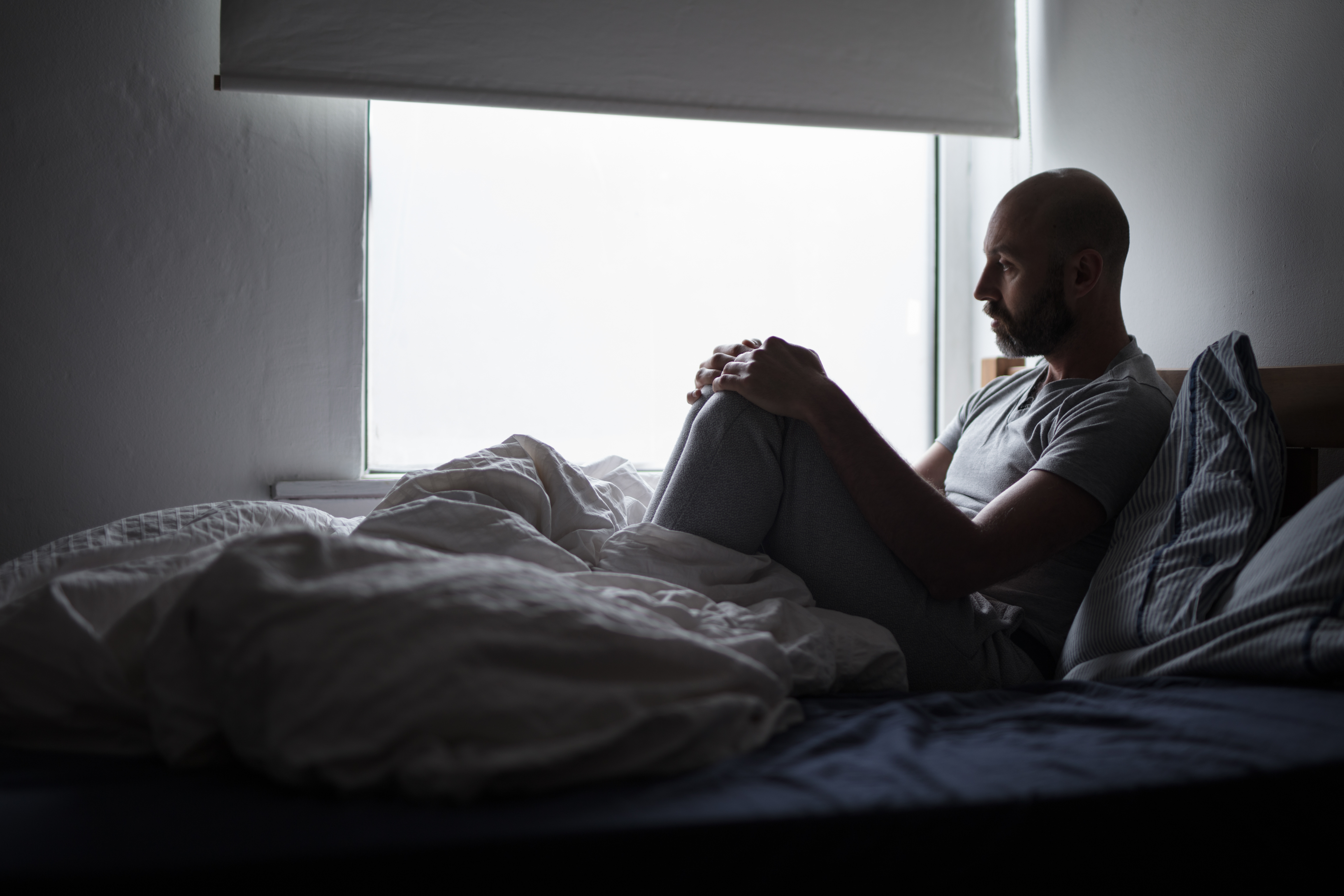 The Messenger of Allah

said that the faith in our hearts wears out the way our clothes wear out. Deterioration, maintenance, and renewal are part of the cycle.  That's life with all that hurts. That's normal.
But what happens when that's life, but life is not your normal? What happens when it feels like life isn't normal, hasn't been normal, and won't be normal for a foreseeably long time?  For some of us, refreshing faith becomes secondary to just keeping it.
It's easier to say Alhamdulillah when you are happy. It's harder when you're not. That's human nature though. There's nothing wrong with that, but there is something wrong with what we teach about faith that can leave us unprepared for when Allah tests it. I believe that our discussions about faith tend to be overly simplistic. They revolve around a few basic concepts, and are more or less summed up with:
Faith = Happiness
Righteousness = Ease
Prayer = Problem Solved
Good Deeds Equals Good Life?
Basically, the TLDR is Good Deeds = The Good Life. None of these statements are technically untrue. The sweetness of faith is a joy that is beyond any other gratitude, for any other thing in this world. Righteousness in the sight of Allah will put you on the path to the good life in the afterlife. Making dua can be the solution to your problems. But when we say these things to people who have true faith but not happiness, or righteous behavior yet distressing hardship, we're kind of implying that that either Islam is broken (because their prayers seem unanswered), or they are broken (because their prayers are undeserving of answers.) And neither of those is true either.
Allow me to elaborate. I think it's safe to say that there is not a single parent who has not begged Allah to make their sick or disabled child well again. Yet, our Ummah still has sick and disabled children. Through history, people have begged Allah for a loved one's life, and then buried them – so is prayer not equal to problem solved?
Many righteous people stand up, and are then ostracized for their faith. Many people speak truth in the face of a tyrant only to be punished for it. Many of us live with complete conviction, with unshakeable belief in the existence and wisdom and mercy of Allah, and still find ourselves unhappy and afraid of what He has willed for us.
Are We Broken?
No, but our spiritual education is. In order to fix it, we have to be upfront with each other. We have to admit that we can be happy with Allah and still find ourselves devastated by the tests He

puts before us, because faith is not a protection from struggle.
Has anyone ever said this to you? Have you ever said this to anyone else?
No one ever told me. It was hard for me to learn that lesson on my own, when I pleaded with Allah to make my son's autism go away, and it didn't. Everyone told me –Make dua! The prayer of a mother for her child is special! Allah will never turn you down!
It was hard trying to make sense of what seemed like conflicting messages- that Allah knows best, but a mother's prayer is always answered. It was even harder facing people who tried to reassure me of that, even when it obviously wasn't working.
"Just make dua! Allah will respond!"
I'm sure people mean well. But it's hard not to be offended. Either they assume I have never bothered to pray for my son, or they imply that there must be good reason why Allah's not granting to my prayers. What they don't consider is that allowing my test to persist – even if I don't want it to- is also a valid response from Allah.
I have been told to think back in my life, and try to determine what sin caused my child's disability, as if the only reason why Allah wouldn't give me what I asked for was because I was so bad I didn't deserve it. As if good deeds equaled the good life, and if my life wasn't good, it's because I hadn't been good either.
Bad Things Happen to Good People
You can assume whatever you like about my character, but bad things do happen to good people, even when they pray. You can try your hardest and still fall short. You can pray your whole life for something that will never come to you. And strength of faith in that circumstance doesn't mean living in a state of unfulfilled hope, it means accepting the wisdom in the test that Allah has decreed for you.
That's a bit uncomfortable, isn't it.  When we talk about prayer and hope, we prefer to talk about Zakraiyyah

– who begged Allah for a child and was gifted with one long after anyone thought it even possible. But we also need to talk about Abu Talib.
The Prophet Muhammad

was raised by his uncle Abu Talib, and in his mission to preach Islam he was protected by Abu Talib.  But Abu Talib died without accepting Islam, was there something wrong with the Prophet, that Allah did not give him what he asked for? Was he not good enough? Did he not pray hard enough? Astaghfirullah, no. So if Prophets of God can ask for things and still not get them, why are we assuming otherwise for ourselves?
Making a Bargain with Allah
If we can understand that faith is not a contract for which we trade prayers for services, then maybe we can cope better when fate cannot be bargained with. Maybe it won't have to hurt so bad – on spiritual level – when Allah withholds what we ask for, even when we asked for the "right" things in the right way and at all the right times.
Life is not simple. Faith is not simple. The will of Allah is not simple, no matter how much we want it to be, and when oversimplify it, we create a Muslim version of Prosperity Gospel without meaning to.
If you've never heard of it, prosperity gospel is a religious belief among some Christians that health and wealth and success are the will of God, and therefore faith, good deeds and charity increase one's wellbeing. Have faith, and God will reward you in this life and the next. That's nice. But it's too simple. Because the belief that Good Deeds = The Good Life doesn't explain how Ibraheem

's father tried to have him burnt alive.
Yusuf

's brothers left him for dead in the bottom of a well. He grew up a slave and spent years in prison for a crime he did not commit. Aasiya

– the wife of the Pharoah – one of the four best women in the history of womankind – died from her husband's torture.
Good people are not guaranteed good lives. Islam is what we need, not a system of practices that we use to fulfill our needs.
When we limit our understanding of faith to a simplistic, almost contractual relationship with Allah, then we can't even explain the things that Allah Tested His own prophets with.
Nor can we understand, or even begin to cope with- what He Tests the rest of us with either. We have to be real in our talk about faith, because otherwise we set each other up for unrealistic expectations and lack of preparation for when we face hardship. Faith is not protection from hardship. Faith is part of hardship. And hardship is part of faith.
Allah

asks us in the opening of Surah 'Ankabut,
Do people think once they say, "We believe," that they will be left without being put to the test? We certainly tested those before them. And ˹in this way˺ Allah will clearly distinguish between those who are truthful and those who are liars.
Allah says in Surah Baqarah, ayah 155: "And most certainly shall We try you by means of danger, and hunger, and loss of worldly goods, of lives and of the fruits of your labor. But give glad tidings to those who are patient in adversity.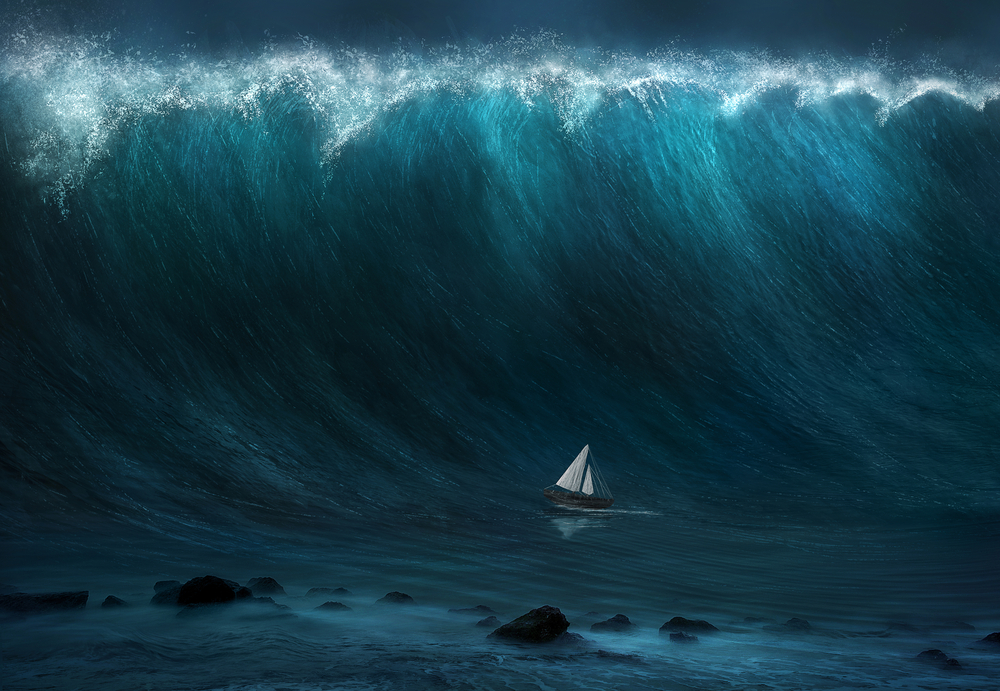 Allah Tests Everyone Differently
Allah tests each of us differently, but in every single case – every single time – a test is an invitation to success. Hardship is the process through which we prove ourselves. Experiencing it– and then drawing closer to Allah through it –is how faith is tested as well as strengthened.
If we can change how we perceive hardship, then we can also change how we perceive each other. On our cultural subconscious, we still see worldly failure as being equivalent to spiritual failure. So when we see people who are homeless, we assume fault. When we see people facing depression or divorce, we assume fault. We even look at refugees and victims and special needs children and we look for fault. Cuz if it's that bad then it's gotta be someone's fault, right?
Fault is how we place blame. Blame is how we know whose mistake it is. But the will of Allah is never a mistake, it's a test.  Instead of faulting each other for what Allah tests us with, we could respect each other for the struggles we all endure. We could see each other with more compassion for our challenges, and less aversion when Allah tests us with dealing each other.
So when you've done things the right way, but the right things aren't happening. Or you've been charitable to others, and they're being evil towards you. Or you've earned only halal, but haram- it's been taken away from you, remember this- your faith is being tested. Allah tests those that He loves. When He raises the difficulty level, Allah is extending a direct invitation for you to climb higher.
So How Do We Succeed When Faced With Failure?
The first thing to do is redefine failure. There is only one true failure in this life, and that is dying on the wrong side of Siraat ul Mustaqeem, because if close your eyes and wake up in Jahannam, no success in this life can compensate for that.
I find that helpful to remember, when I fail to stay fit because I can't exercise without hurting myself, when I fail to fast in Ramadan because it's dangerous for me to do so- when I fail to discover a cure for my family's personal assortment of medical issues through rigorous internet "research," none of that is my failure either. And I can feel a lot of different ways about these situations, but I do not feel guilty- because it's not my fault. And I do not feel bitter, because my test is my honor. Even when I do feel scared.
Being scared in not a failure either. Neither is being unemployed. Being unmarried is not a failure. Being childless is not a failure. Being divorced is not a failure. Nothing unpleasant or miserable or unexpected is a failure. It's all just a test, and seeing it as a test means you have the state of mind to look for the correct answers.
Not even sin is failure, because as long as you are alive, your sin stands as an invitation to forgiveness. The bigger the sin, the greater the blessings of repenting from it.  Everything that goes bad is the opening of the door for good. A major sin can be the first step on a journey that starts with repentance and moves you closer to Allah every day thereafter. Sin only becomes failure when it takes you farther away from Allah, rather than closer to him.
Jahannam is the Only Failure
Addiction is not a failure. Depression is not a failure. Poverty is not a failure. Jahannam is the only failure. Everything else is a gap in expectations.
You assumed you would have something, but it's not written for you. You assumed you'd ask Allah for something and He'd give it to you, but what is that assumption based on again? That good deeds are the guarantee to the good life, and that prayer equals problem solved?
Allah has all the knowledge, Allah has the wisdom, Allah is the best of Planners – how are you assuming that your wishes supersede His will? Even when you put your wishes in the form of a prayer?
They don't. It is absolutely true that Allah may choose to rewrite Qadr itself based on your prayers – but that's still His choice. Allah has always, and will always be in control of this world. And that means your world too. If you still think you're in control, you will find it really, really hard to cope the first time you realize you're not.
When we understand that we don't get to control what happens and what doesn't, we can then release ourselves from the misplaced guilt of things going wrong.  Lots of special needs parents struggle with guilt. I meet them often – and every single parent has asked the question- directly or indirectly-
What did I do for my child to deserve this?
Can you hear the presumption in there? That the parents were good, so why did something bad happen? They were expecting for good deeds to equal the good life.
There's a second presumption in there too, that their life choices were a determining factor of what happened to their child. That is a presumption of control. And as long as you try to hold on to that presumption of control, there is the constant feeling of failure when it just doesn't work the way you think it will.
I am not proposing that we lose hope in Allah and despair of His mercy. I am in no way insinuating that Allah doesn't hear every prayer, hasn't counted every tear, and isn't intimately aware of your pain and your challenges. Allah hears your prayers, and in His wisdom, sometimes he grants us exactly what we want. In His Wisdom, sometimes he grants us exactly what we need.
Even if we don't see it.
Even if it scares us.
Even if it hurts us – because Allah has promised that He will never, ever break us.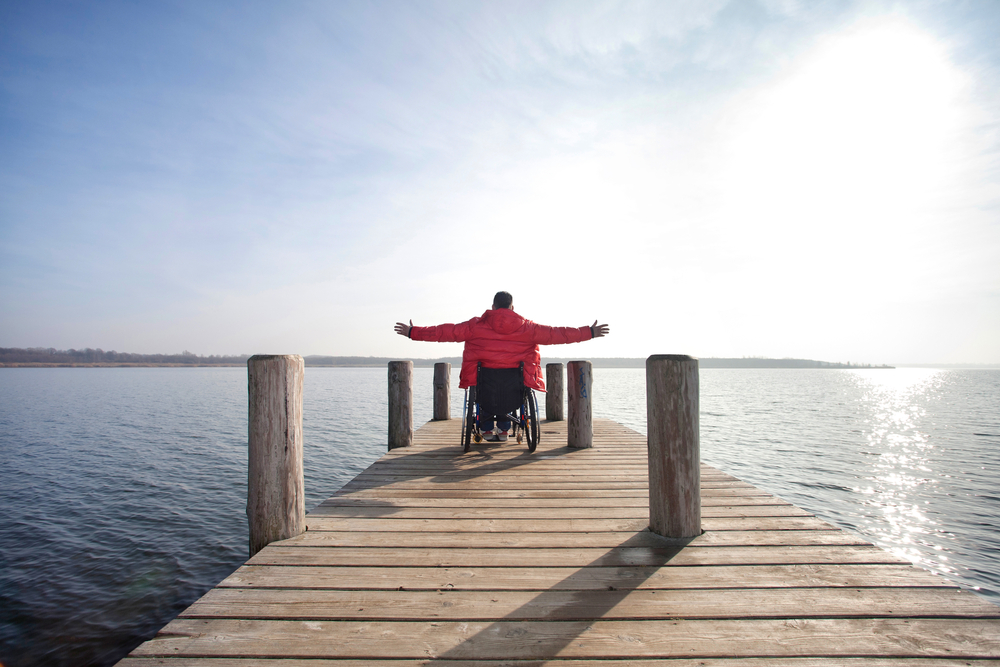 Allah Tests Us in His Mercy
I am proposing that we put trust in the wisdom of Allah, and understand that when He tests us, that is part of his mercy, not a deviation from it. When he grants something to us, that is part of His mercy, and when he withholds something from us, that too is part of His Mercy, even if we don't like it. Even when we ask Him to take it away.
The third thing I would like to propose, is that we correct our understanding of – Fa Inna Ma'Al usri yusraa, Inna Ma'al usri yusra.
So verily, definitely, for sure- with hardship there is ease. Again, Inna – for sure, with hardship there is ease.
I'm sure lots of you have said this to people you loved, or to yourself when you're struggling with something and you're just trying to get through it. But did you mean that this hardship will end, and then things will be good again? Like as soon as things have been hard for a while, Allah will make them easy again?
Would you believe that's not really what that means? Ma'a means with, not after. With this hardship, there is ease. And maybe you're like aww man, but I wanted the ease! I want the hardship to go away and Allah I'm ready for my ease now!
But that hardship, will bring you ease. Allah does not tell us what the ease will be, or when it will be- but He says it's there, so trust Him. Even if you can't see it right away, or in this life –it will become apparent.
I can tell you some of the ease I found with mine.
Learning When It Hurts
When my son was diagnosed with autism, my husband and I had to drop everything. We dropped our plans to save, to travel, and to live the charmed life of neurotypical parents whose only fears are that their children may grow up and NOT become Muslim doctors. We spent our earnings and our savings and our time and our nights and our tears and Alhamdulillah, we learned patience. We learned perspective. We learned compassion.
We really learned what we thought we already knew – about unconditional love and acceptance. We learned to be bigger than our fears, and smaller than our own egos. We learned to give and take help. We learn to accept what wisdom our cultures could offer us, and respectfully decline what did not. We learn to set boundaries and make rules that did justice by our children and our family, regardless of whether they were popular. With hardship comes ease.
When we couldn't afford therapy for my son, my husband and I founded a not for profit organization in the UAE that provided it for my son and dozens of other people's sons and daughters. Three and a half years ago I left that organization to seek better educational opportunities for my son here in the US, but it's still running. The seed that our challenges planted has grown into something beyond us. With our hardship came ease for ourselves and others as well.
When I was diagnosed with Ehlers-Danlos syndrome, my health issues were upgraded from challenging to permanent. I had to rethink how I lived, how I planned, how I dressed, and even – my relationship with Allah. But if I had never been sick, I would never have started writing. When it hurt, I wrote. When I was scared, I wrote. When I was lonely, I wrote. And by and by the grindstone of fear and sickness and frustration sharpened my skills. Where I am today both spiritually and professionally – is actually a direct result of both autism and chronic illness. With hardship comes ease.
I don't like my hardships, but I don't have to. You don't have to either. Being a good Muslim doesn't always mean being a happy Muslim. It just means being Muslim, no matter the circumstances.
That means loving Allah and trusting the Wisdom and Purpose in everything He throws your way – even if not loving everything He throws your way. You may hate your circumstances, and you may not be able to do anything about them, but as long as you trust Allah and use your hardships to come closer to him, you cannot fail, even if this life, you feel as if you never really succeeded.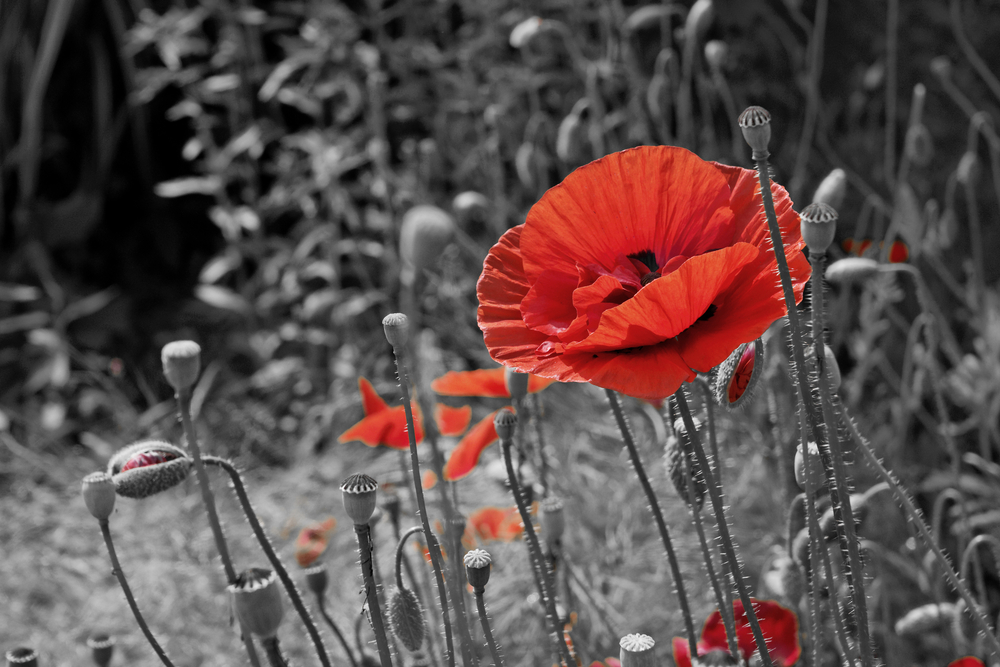 Faith Wears Out In Our hearts, The Way Our Cothes Wear Out on Our Bodies
The hardship that damages and stains us is Allah's invitation to repair, renew, and refresh ourselves. Our test are an invitation, an opportunity, an obstacle – but not a punishment or divine cruelty. And when we know that those tests will come, and some may even stay, then we can be better prepared for it.
Trust Allah when He says that He does not burden any soul with more than it can bear. He told us so in Surah Baqarah Ayah 286. Remember that when you are afraid, and Allah will never cause your fear to destroy you. Take your fear to Allah, and He will strengthen you, and reward you for your bravery.
Remember that when you are in pain. Allah will never cause your pain to destroy you. Take your pain to Him, and He will soothe you and reward you for your patience. Take it all to Allah – the loneliness, the anxiety, the confusion. Do not assume that the only emotions a "good Muslim" takes to Allah are gratitude and happiness and awe. Take them all to Allah, uncertainty, disappointment, anger — and He will bless you in all of those states, and guide you to what is better for you in this life, and the next, even if it's not what you expected.
The struggles in your life are a test, and whether you pass or fail is not determined on whether you conquer them, only on whether you endure them. Expect that they will come, because having faith is not protection from struggle. Faith is protection from being broken by the struggle.
I ask Allah to protect us all from hardship, but protect us in our hardships as well. I ask Allah to grant us peace from His peace, and strength from His strength, to patiently endure and grow through our endurance.
Ameen.
Ya Qawmi: Strengthen Civic Roots In Society To Be A Force For Good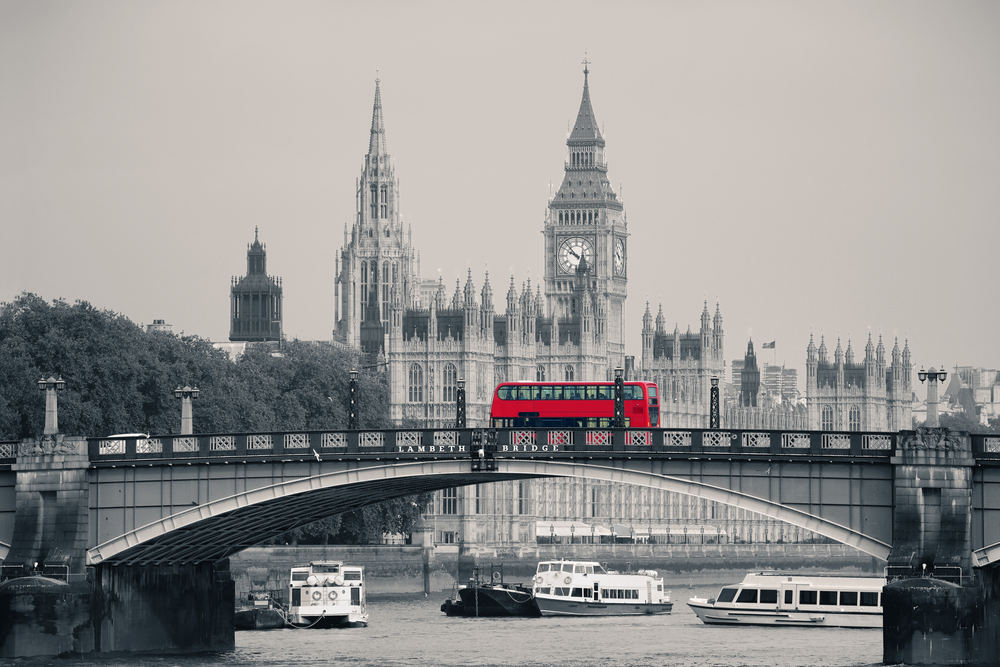 For believers the traditions and teachings of the Prophets (blessings on them), particularly Muhammad

, are paramount. Each Prophet of God belonged to a community which is termed as their Qawm in the Qur'an. Prophet Lut (Lot) was born in Iraq, but settled in Trans-Jordan and then became part of the people, Qawm of Lut, in his new-found home. All the Prophets addressed those around them as 'Ya Qawmi' (O, my people) while inviting them to the religion of submission, Islam. Those who accepted the Prophets' message became part of their Ummah. So, individuals from any ethnicity or community could become part of the Ummah – such as the Ummah of Prophet Muhammad.
Believers thus have dual obligations: a) towards their own Qawm (country), and b) towards their Ummah (religious companions). As God's grateful servants, Muslims should strive to give their best to both their Qawm and Ummah with their ability, time and skillset. It is imperative for practising and active Muslims to carry out Islah (improvement of character, etc) of people in their Ummah and be a witness of Islam to non-Muslims in their Qawm and beyond. This in effect is their service to humanity and to please their Creator. With this basic understanding of the concept, every Muslim should prioritise his or her activities and try their utmost to serve human beings with honesty, integrity and competence. Finding excuses or adopting escapism can bring harm in this world and a penalty in the Hereafter.
Like many other parts of the world, Britain is going through a phase lacking in ethical and competent leadership. People are confused, frustrated and worried; some are angry. Nativist (White) nationalism in many western countries, with a dislike or even hatred of minority immigrant people (particularly Muslims and Jews), is on the rise. This is exacerbated through lowering religious literacy, widespread mistrust and an increase in hateful rhetoric being spread on social media. As people's patience and tolerance levels continue to erode, this can bring unknown adverse consequences.
The positive side is that civil society groups with a sense of justice are still robust in most developed countries. While there seem to be many Muslims who love to remain in the comfort zone of their bubbles, a growing number of Muslims, particularly the youth, are also effectively contributing towards the common good of all.
As social divisions are widening, a battle for common sense and sanity continues. The choice of Muslims (particularly those that are socially active), as to whether they would proactively engage in grass-roots civic works or social justice issues along with others, has never been more acute. Genuine steps should be taken to understand the dynamics of mainstream society and improve their social engagement skills.
From history, we learn that during better times, Muslims proactively endeavoured to be a force for good wherever they went. Their urge for interaction with their neighbours and exemplary personal characters sowed the seeds of bridge building between people of all backgrounds. No material barrier could divert their urge for service to their Qawm and their Ummah. This must be replicated and amplified.
Although Muslims are some way away from these ideals, focusing on two key areas can and should strengthen their activities in the towns and cities they have chosen as their home. This is vital to promote a tolerant society and establish civic roots. Indifference and frustration are not a solution.
Muslim individuals and families
Muslims must develop a reading and thinking habit in order to prioritise their tasks in life, including the focus of their activism. They should, according to their ability and available opportunities, endeavour to contribute to the Qawm and Ummah. This should start in their neighbourhoods and workplaces. There are many sayings of the Prophet Muhammad on one's obligations to their neighbour; one that stands out – Gabriel kept advising me to be good to my neighbour so much that I thought he would ask that he (neighbour) should inherit me) – Sahih Al-Bukhari.
They must invest in their new generation and build a future leadership based on ethics and professionalism to confidently interact and engage with the mainstream society, whilst holding firm to Islamic roots and core practices.
Their Islah and dawah should be professionalised, effective and amplified; their outreach should be beyond their tribal/ethnic/sectarian boundaries.
They should jettison any doubts, avoid escapism and focus where and how they can contribute. If they think they can best serve the Ummah's cause abroad, they should do this by all means. But if they focus on contributing to Britain:

They must develop their mindset and learn how to work with the mainstream society to normalise the Muslim presence in an often hostile environment.
They should work with indigenous/European Muslims or those who have already gained valuable experience here.
They should be better equipped with knowledge and skills, especially in political and media literacy, to address the mainstream media where needed.
Muslim bodies and institutions
Muslim bodies and institutions such as mosques have unique responsibilities to bring communities together, provide a positive environment for young Muslims to flourish and help the community to link, liaise and interact with the wider society.
By trying to replicate the Prophet's mosque in Madinah, they should try to make mosques real hubs of social and spiritual life and not just beautiful buildings. They should invest more in young people, particularly those with professional backgrounds. They should not forget what happened to many places where the Muslim presence was thought to be deep-rooted such as Spain.
It is appreciated that the first generation Muslims had to establish organisations with people of their own ethnic/geographical backgrounds. While there may still be a need for this for some sections of the community, in a post-7/7 Britain Muslim institutions must open up for others qualitatively and their workers should be able to work with all. History tells that living in your own comfort zone will lead to isolation.
Muslim bodies, in their current situation, must have a practical 5-10 year plan, This will bring new blood and change organisational dynamics. Younger, talented, dedicated and confident leadership with deep-rooted Islamic ideals is now desperately needed.
Muslim bodies must also have a 5-10 year plan to encourage young Muslims within their spheres to choose careers that can take the community to the next level. Our community needs nationally recognised leaders from practising Muslims in areas such as university academia, policy making, politics, print and electronic journalism, etc.
Do You Know These Heroes of Eid?
Ramadan is a time of sacrifice, and the Eid honors and celebrates the fulfillment of that sacrifice. But for many the hardships do not end.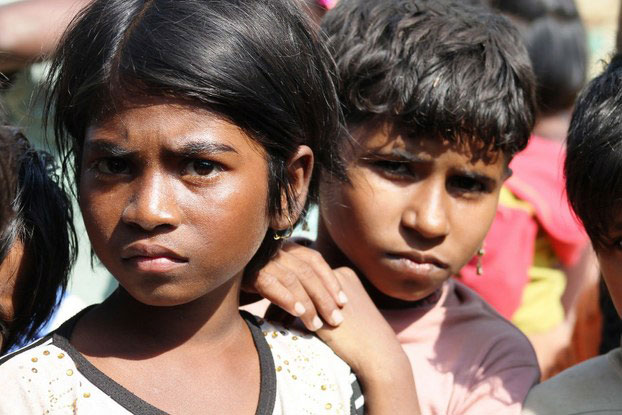 Ramadan is a time of sacrifice, and the Eid honors and celebrates the fulfillment of that sacrifice. But for many the hardships do not end.
Between one million and three million Muslims are being detained in concentration camps in China, while masjids are being demolished and imams executed.
The Rohingya Muslims of Burma continue to suffer from terrible persecution. In one Rohingya refugee camp on the Burma / Bangladesh border there are half a million children. These children are banned by the Burmese authorities from attending school and are at risk of early marriage, child labor or being trafficked.
In the Central African Republic, the Muslim minority lives in daily fear of being killed, especially in the south.
The Palestinians continue to suffer after seventy years of occupation, with no end in sight.
Russian and Assad regime attacks on civilians continue in Syria, with the real possibility of an upcoming genocide in Idlib province.
Heroes Abound
In the midst of this all suffering, heroes abound. There's Serikzhan Bilash of Kazakhstan, who has labored feverishly to document China's internment of Muslims across the border. He urges those in his organization to continue their work, even as he himself has been arrested.
Those Rohingya children I mentioned in the refugee camp, banned from attending school? One 14-year-old Rohingya girl mentioned in the article has managed to enroll in school in Bangladesh. Her mother sold her food rations and borrowed money to create a fake Bangladeshi birth certificate, then paid a smuggler to take her daughter out of the camp. The girl herself says, "People hate the Rohingya here. I don't tell people I am one… I have to lie about my identity to survive. Even though it's a big struggle… I am able to study. There are hundreds of thousands of kids like me inside of the camps who are forced to marry off early…They have no opportunities."
Also in that camp is 13-year-old Halim, who runs his own tutoring service, where he teaches more than 20 children. He says, "I am teaching them so they can do something for our nation. If they don't learn anything, they can't prosper in their life, as well as they can't fight for the nation."
In Palestine, let us not forget Razan al-Najjar, a 21-year-old volunteer paramedic from Gaza who was shot by an Israeli sniper on June 1, 2018, while tending to a tear gas victim. In her last Facebook post, the day before she was killed, she wrote, "Your conscience will be comforted as much as possible since God always knows your intention. #sleep_well Be good."
In Syria, we have Dr. Omar Ibrahim, an Egyptian neurosurgeon who could probably be earning a hefty salary anywhere in the world, but instead labors under constant bombardment in the war-torn and half crushed city of Idlib. He's been in Syria for five years and says, "I have no regrets about doing this work. Because I have passion for my work, and this work inspires me."
A Religion of Heroes
Such stories are amazing, but they are not unique. There are countless heroes, and should that surprise us? Islam is a religion of heroes, and has always been so, going all the way back to its inception in Makkah, when the Prophet Muhammad (sws) drew around himself the weak and powerless, the slaves and foreigners. They were tortured, but did not surrender their new faith. Heroes.
Or, several years later, when the disbelievers of Arabia came in great numbers to wipe the Muslims off the face of the earth. The Muslims dug a great trench around Madinah, and held off the attackers under conditions of hunger and terrible cold, until – with Allah's help – the siege was broken. Heroes.
So if you thought such heroes were a thing of the past, remember Serikzhan Bilash, the Rohingya girl, Halim, Razan al-Najjar, Dr. Omar Ibrahim and the untold, uncounted heroes like them. You may even know a few heroes personally. I do.
There's my friend Karim, who works for an organization that sponsors Muslim orphans. He's overworked and underpaid, and struggles to support his family and two children. He's highly experienced and could earn more somewhere else. But he sticks with it because he believes in Islamic work.
I think also of my daughter's homeroom teacher, sister Sharmeen. She's an enthusiastic teacher who pushes the children to read, write and understand the roots of language. She does more than is required and is not appreciated as she should be. But once again, her passion drives her.
Persistence of Dua'
Our local Imam recently gave a khutbah about the importance of dua'. He said that Allah loves the dua' that is persistent. Ibn al-Qayyim (may Allaah have mercy on him) said in al-Daa' wa'l-Dawa': "One of the most beneficial of remedies is persisting in dua'."
So be persistent. Pray for our suffering Ummah, and pray for our heroes. And donate whatever you can spare to the organizations that work on their behalf.
My Ordinary Life
As for me, my life is ordinary. On the morning of Eid, I, my mother and my daughter Salma – who is twelve years old now – wake up early and put on our best clothes, inshaAllah. We get in the car and stop at Krispy Kreme donuts.  I buy a box of a dozen to share with others after Salat al-Eid, and a few extras in a bag for our family, so we don't have to wait in a long line and elbow people to snatch a cruller.
I pick up my cousin's son, who does not have a car. We go downtown to the Fresno convention center and sit among a thousand other Muslims. We recite the Takbeerat al-Eid, praising Allah's greatness. The Eid salat begins, then I strain to hear the khutbah as so many people begin chattering right away. Especially, the sisters. Sorry ladies, but it's true :-)
I know, it all sounds a bit silly, but I'm excited. It's a wonderful day. I see brothers that I haven't seen since last year. Everyone is wearing their best outfits.
But it's not about the donuts or the nice clothes. It is this feeling of sharing a connection with every Muslim around the world; a feeling of being part of something great.
When we return home, my mother makes cookies, and we put some decorations on the walls. Salma opens her presents, which this year are a new Switch game, a dartboard and a pearl necklace. It's the first piece of real jewelry I've ever bought her. Buying it left me with $18 in my bank account, which means I predict a lot of Uber driving (my side job) in my near future. So I hope she likes it.
On such days, I thank Allah that I am alive to see another sunrise. Another day to strive to be a better Muslim and a better human being.
The Spirit of the Prophets
I also talk to Salma, as I do every year, about our Muslim brothers and sisters who are struggling all over the world, fighting for their freedom and their very survival. They don't have pizza and donuts on Eid or pearl necklaces. Some are starving. Most have lost someone: a parent, a child, a sibling or a friend. Some have been utterly devastated.
Yet they are resolute. They have a deep strength that, like the well of Zamzam, never runs dry, SubhanAllah. They will not give up their hopes, their dreams or their faith, Allah willing.
These are the real heroes of Eid. I feel small next to them. They are the ones living the spirit of the Prophets and the Sahabah. They have made the greatest sacrifices, and are still striving, undaunted. They are living the words of Allah:
"Say: 'Verily, my ṣalāh, my sacrifice, my living, and my dying are all for Allāh, the Lord of the 'Alameen'" (6:162).
May Allah ease the hearts of all who are suffering, replace pain with comfort and joy, sickness with health, oppression with liberation, and tyranny with freedom. May Allah give them security, safety, comfort, victory, and Jannah.