*Special Announcement* Photo Contest with $6,000 in Prizes!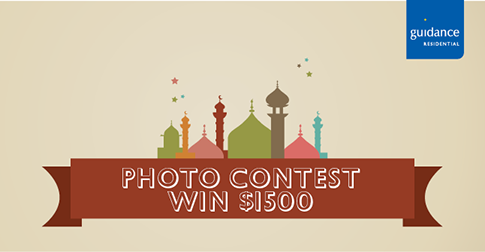 Everyone has vivid memories of enjoying their time at the masjid in Ramadan. It might be when we were kids, helping put a date and samosas on each iftar plate and handing it to people as they walked in. It might be hanging out with our friends and breaking fast together as a student at the masjid close to campus. We can reminisce back to the powerful and emotional dua that the Imam made on khatm night and how it moved us. The masjid, particularly in America, serves as the ultimate community center. For many of us, a random night at the masjid could have been a major turning point in our lives – anything from taking shahadah, to meeting someone that would later become a close friend, to feeling an unmatched level of faith (eman) as we stood to pray.
This month we wanted to do something special and highlight our masajid. With that in mind, we've got a special photo contest with 4 prizes. Here's how it breaks down:
Simply take a photo (or a few) at your masjid and submit in the appropriate category-

Inside your mosque
Outside your mosque
With the Imam
At Taraweeh prayers.
Write a short caption about what makes your masjid yours and let us know what's in the photo.
*Contest is for masjids in the United States.
Once you've submitted a photo, make sure to let your friends know so they can vote. A winner with the top 3  votes in each category will be randomly selected for the prize. Each category has a prize of $1,500 – that's $1,000 to your masjid, and $500 to you. And yes, you can enter multiple photos in multiple categories.
To get started with the contest, like the Guidance Residential page and submit your photo!
We'll be highlighting random photos throughout the contest, and in the end we hope to have a great photoblog of masjids across the US.
Contest ends August 15th. Click here and get ready to win!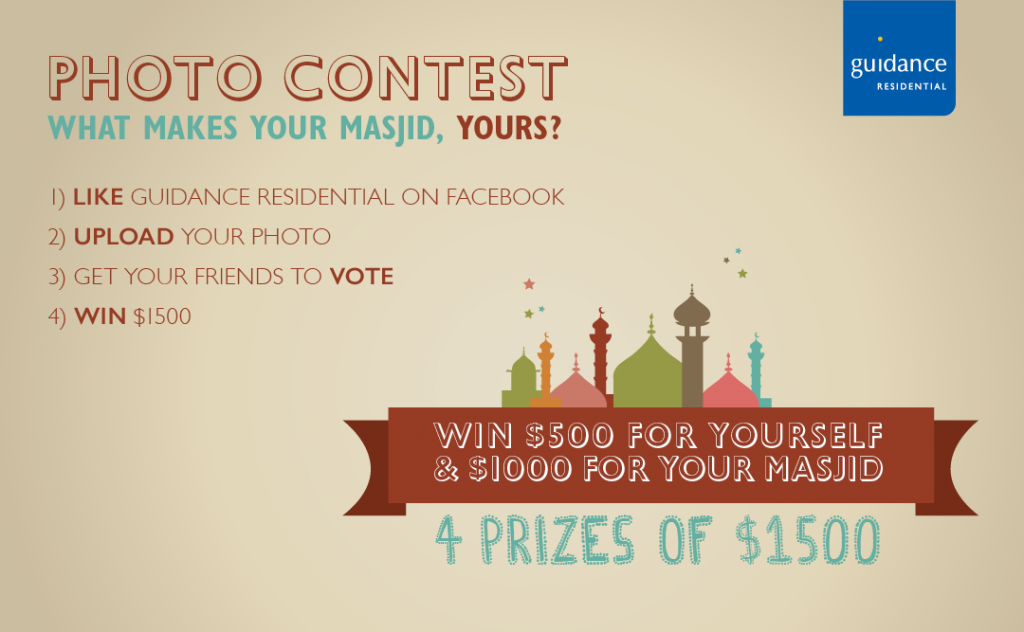 MuslimKidsMatter | Muslim Youth Helping Neighbors and Having Fun: Please Vote!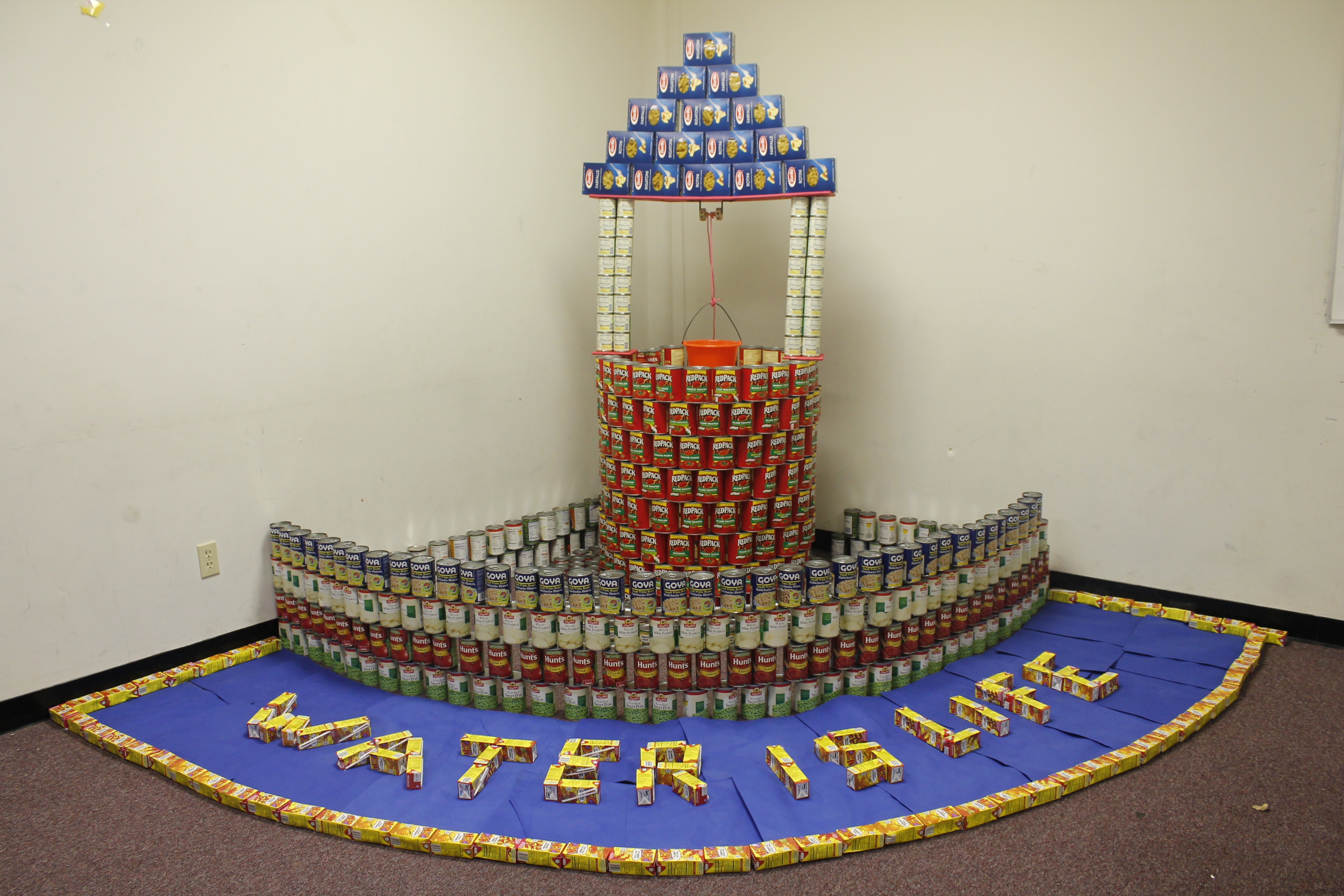 Loud, friendly chatter fills up a large, brightly-lit room as people scatter about.  As they pass through the room into the next to make way for a large group of newcomers, a collective gasp of amazement suddenly issues forth.  The chatter and laughter miraculously die down as everyone stares ahead wide-eyed.
An eight-foot sculpture appears, clearly in the shape of a water well with a bright orange bucket hanging from the top.  A low fence surrounds the well with the words "Water is Life" in front.  As the observers lean closer for a better look, they are startled when they realize that the bricks of the well and fence are actually food cans!  And the letters were clearly shaped out of juice boxes!  What is this amazing genius of engineering before their eyes, they wonder.  Can it really be that they are looking at a well made out of cans?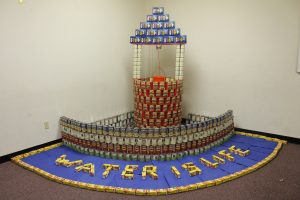 This sculpture has actually been in display at the Zakat Foundation Delaware Community Center for the past few days.  The youth can project team members have anxiously watched as amazed fans of our well continuously edge closer to the sculpture, a truly frustrating action that worries us to no end.  Alhamdulillah, however, our well is still standing and has survived this past week to enter the judging phase of the DelawareCAN competition.
Having created a prizewinning masjid out of pasta boxes and tomato cans last year for the contest, we entered the competition a few months ago feeling a certain pressure this time around.  After our can sculpture from last year demonstrated the spirit of giving in Islam through the words "Feed the Poor" on our masjid, we felt compelled to again display a strong message in a magnificent sculpture for this year's competition.  Realizing that participating in the contest would not only give us a chance to gain the special honor of being a winning group, but also the opportunity to spread a positive message about Muslims, we had a big responsibility and a whole lot of work cut out for us.
Through weekly meetings, many back-and-forth emails, dozens of sketches and plans, we eventually reached our goal, creating a magnificent well, complete with a roof, bucket, and fence.  Oh, and grass, too.  After hours and hours of working on our sculpture, we finally had our finished product standing in front of us.  After all those arguments and complaints (what do you expect from kids of ages 5-16 all working together) and tiresome hours (re-stacking cans after they topple over gets annoying after about the third time around), we finally had our well.
We had a break for a few days to admire our sculpture, and now the next stage of our contest is on…
Time to collect votes!  Now we are asking you to help us out.  No matter where in the world you live, what kinds of cans you eat out of, or what your favorite color is, you can help us win the People's Choice Award.  All you have to do is click on the picture above or follow this link and like our well.  (Note: You will need a Facebook account.)  Please don't blunder and like the entire album or make another such error.  We need you to help us now, to be there for us and to show us you care.  Thank you for taking the time (which should be a total of about two seconds) to give Muslim youth your support.
Friday at 12 noon (USA Eastern time) is the deadline.delawa
The Spirit of Eid | MM Eid Photo Contest: The Winners!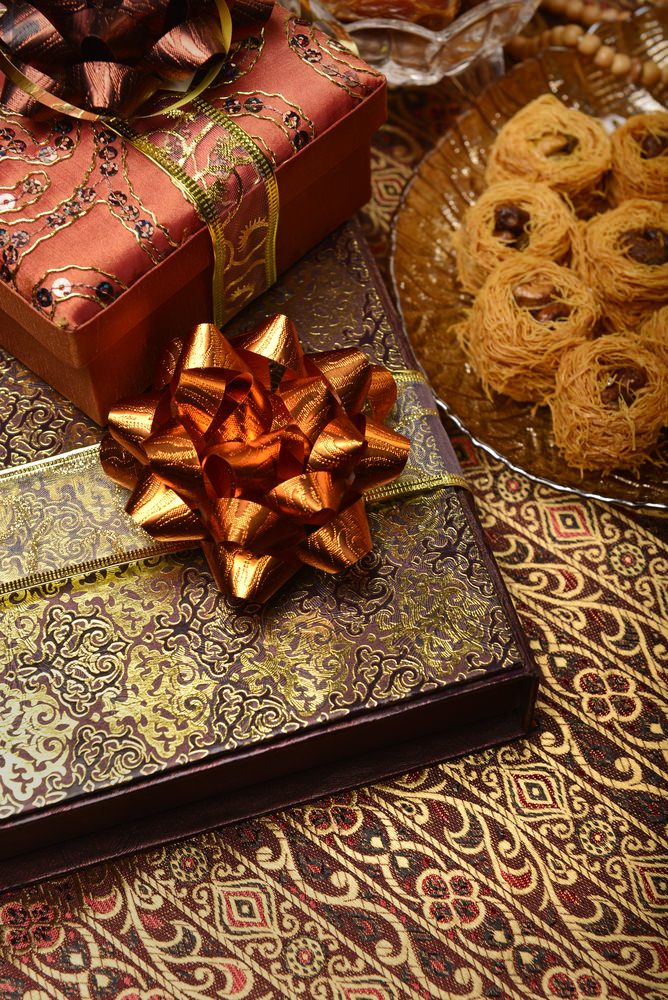 Announcing the Winners of the MM Photo/Instagram Eid contest!
It's about time, right?! :)
We know you have been anxiously waiting, so let's get straight to it!
*duff roll*
…
…
…
First Place – $500 Prize
Second Place – $300 Prize
Third Place – $200 Prize
Runners Up – $25 Amazon Gift Card
—
Congratulations to those who won, and many thanks to everyone who took part. It was a close competition, with many great entries masha'Allah. We hope you enjoyed capturing your special Eid moments. JazakumAllah khair for sharing them with us!
Please join us in congratulating all the entrants. Which was your favourite photo and why?
MuslimKidsMatter | Announcing the Winners of the MuslimKidsMatter Ramadan 1434 Competition!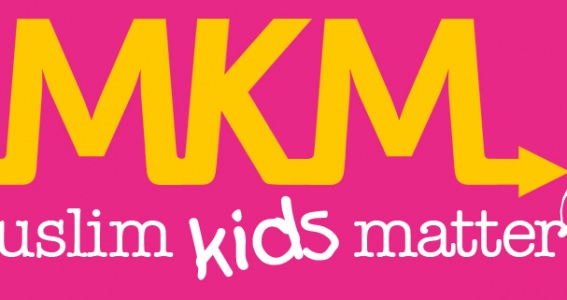 Eid Mubarak to all the kids out there!  We hope everyone had a great Eid.
All the kids who participated in the Ramadan competition did a great job, and it is obvious that you learned a lot from the sunnah of our Prophet Muhammad

.  You're all probably really excited to find out who the winners are. Well, here's the moment you've been waiting for!

The Grand Prize winner for the Category 1 competition is…
Umar Ahmad Syed from Irving, Texas
Umar made a great poster showing how he follows a hadith in his own life.
"When any one of you eats, let him eat with his right hand, and when he drinks, let him drink with his right hand, because the Shaytaan eats with his left hand and drinks with his left hand." [Muslim]
The 1st place winner for the Category 2 competition is…
Zaynab Khan from Plano, Texas
Zaynab wrote a wonderful essay describing how she followed a certain hadith in her life.
The Surprise Package
One day my Grandfather sent us a surprise package from California. In the package, there were many surprises for me and my three year old sister. I got a book called 'Du'a the Weapon of the Believer' and she got the book '21 Du'a for Children'. We were SOO excited when we opened up our books! My little sister thought it was a storybook and got very happy and started jumping with excitement. I thought she would be disappointed, but surprisingly, she was happy to get a Dua book!  
A little while later, I got a thought in my mind, an idea…my idea was to teach my sister a new Dua from her book every week, and have her practice the dua she learned every day. I wanted to do this for the great reward of teaching someone a good thing. If you teach someone something good, and they learn from you and follow it, they get rewarded and you get rewarded too.
So that day, I taught my sister the first dua in her book which was the dua for knowledge: 'Rabbi zidni 'ilma'. I read the dua to her word by word and she repeated after me. We read the dua together about ten times. She learned it and practiced it every day for about half a week. I used to randomly ask her to recite the dua to me, and within a few days she started to recite the dua to herself while she was playing. MashaAllah, I was astonished when she recited the dua to herself.  Alhamdulillah, my idea really worked and she learned the dua very well.
As you can see, Allah is so Merciful that when we teach someone something good and they follow it, He will reward both of us, and when we do something bad and someone else learns it from us, He will punish both of us. Why don't you start teaching good things to others and stop doing bad things so that people don't copy you?  I'm sure that you all want some good deeds so that you can enter Jannah Insha'Allah and enjoy it, so why not teach others something good today!           
Jareer ibn 'Abdullaah al-Bajali (may Allaah be pleased with him) said: "The Messenger of Allaah (peace and blessings of Allaah be upon him) said: 'Whoever starts a good thing and is followed by others, will have his own reward and a reward equal to that of those who follow him, without it detracting from their reward in any way. Whoever starts a bad thing and is followed by others, will bear the burden of his own sin and a burden equal to that of those who follow him, without it detracting from their burden in any way.'" (Reported by al-Tirmidhi, no. 2675. He said, This is a saheeh hasan hadeeth)
The 2nd place winner for the Category 2 competition is…
Hana Sabrine Hubert from Wilmington, Delaware
Hana wrote an awesome story about a Muslim character who learns to follow the Prophet's 

example in her life.
Big Difference from a Small Hadith
Hafsa Abdu Rahman was a kind, and patient 12 year old girl. She was kind and patient about everything BUT dealing with her brother, Ahmad who is 6.  He was nothing but trouble.  Hafsa couldn't bear being in the same room with him for more than 5 minutes. Unfortunately, their house was small so they had to share a room, and Hafsa found that unbearable. Every morning, she woke up to find her bed covered in paint, the rug snipped and torn, or her Barbie's faces covered in black marker. The worst part was, Ahmed never got in trouble. Every time Hafsa's face turned red and her fists balled, Ahmed would laugh and run to their mother, Fatima. Whenever Hafsa told Fatima about Ahmed, Fatima would just sigh and shake her head.  Hafsa was feeling quite miserable indeed as she plopped down on the couch, lost in her thoughts.
            "Hafsa, please do your work now, in your Islamic Workbook," called Fatima from the kitchen. Sighing, Hafsa scooped up the worn book that had once belonged to her mother, and flipped to her current page. The activity was on a Hadith about controlling anger, but Hafsa knew nothing about that. She read it, and it said
Abu Hurairah, radiyallahu 'anhu, reported that a man said to the Prophet, Sallallahu 'Alayhi Wasallam: "Advise me!   "The Prophet said, "Do not become angry and furious." The man asked (the same) again and again, and the Prophet said in each case, "Do not become angry and furious."
            "Do not become angry or furious." Hafsa repeated slowly to herself. Then she grinned and skipped away. She opened the door to the kitchen, but as soon as she did, a cup of water came crashing down, and drenched her, the cup just missing her head. Instead of screaming and raving, Hafsa took a deep breath, and relaxed.
            "Ahmed, that wasn't a very nice thing to do." Said Hafsa simply, wringing the water out of her hair. Ahmed frowned, not having received the reaction he wanted, and slipped away. She encountered Ahmed again, and this time he held a pair of scissors. In his other hand, he held Hafsa's favorite slippers, which was tattered and shredded. Hafsa was horrified, but kept control over her quivering body.
            "Ahmed." She managed.
            "That was not a good thing. I'm sorry, but I'm not going to share my DS with you anymore, Ahmed." Then Hafsa gently took the scissors from Ahmed, and her slippers, then walked away. By the next day, Ahmed had improved. He hadn't played a single trick on her, and by the end of the week, he was actually helping Hafsa with her chores. Hafsa grinned. What a big difference such a small Hadith had made!"
Hadith – Sahih Al-Bukhari 8.137, Narrated Abu Huraira, r.a.
A man said to the Prophet 
, "Advise me!" The Prophet said, 
"Do not become angry and furious." 
The man asked (the same) again and again, and the Prophet said in each case,
"Do not become angry and furious."
Due to the lack of participation in Category 3, there are no winners for that category.
Congratulations to all the winners!  And to all the other kids who participated, don't give up.  Your submissions were great, but of course, there can only be a few winners.  Insha Allah you can win a prize in MKM's next competition.
(Attention, writers!  Muslim Kids Matter is a regular feature at Muslim Matters.  New articles for kids are posted every other Sunday.  You're welcome to send in your entries to muslimkidsmatter@muslimmatters.org.)