Yasir Qadhi: Thoughts on (AE) Abu Eesa-Gate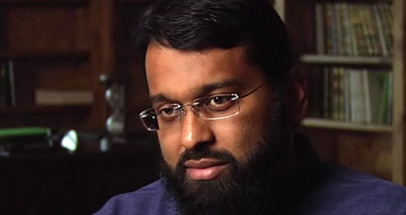 The Arabic word for trial is fitna, which has the connotation of purifying a useless external shell and leaving the useful inner core. A goldsmith in classical Arabic is called a fattan, meaning one who causes fitna, because his actions cause the outer layer of impurities present in gold ore to fall away, and leaves the pure gold underneath. Similarly, a fitna exposes the reality of a person: the veneer of false mannerisms intended to show off a façade of falsehood disappears, and one's core level of God-consciousness, integrity, and commitment to truth are displayed for all to see. For me, that is exactly what this latest online fitna has done.
Everyone who is connected to the Western world's blogosphere is painfully aware of the internet fury that is abuzz for the last week, involving a very dear friend of mine, Ustadh Abu Eesa Niamatullah, who has come under fire for some jokes posted on his Facebook page. I have not gotten involved until now for two primary reasons. Firstly, because I try to concentrate on that which is beneficial to the Ummah, and leave controversy as much as possible; and, secondly, because I was waiting for AlMaghrib Institute's official response, since I did not want to cause more confusion for AlMaghrib by releasing a personal statement from me before they released an official one from them. Now that the situation has reached such unprecedented levels, with all and sundry feeling the need to comment and write, and now that AlMaghrib has officially released its response (here), I feel that it is beneficial to offer some thoughts from someone who is directly involved with AlMaghrib, and is a friend to Abu Eesa.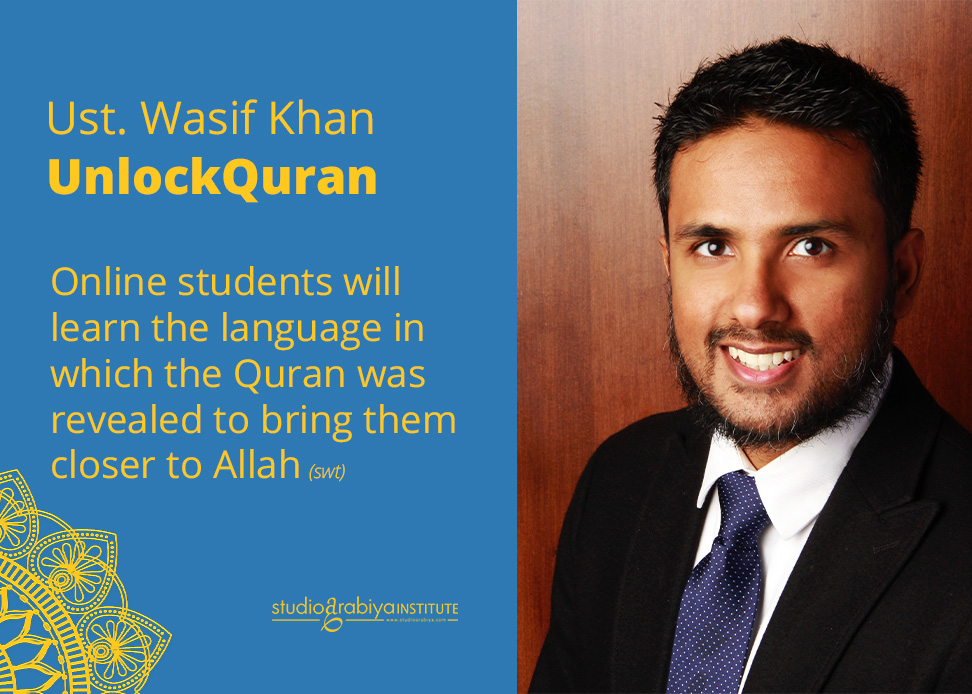 Here are my thoughts, summarized in seven points:
(Disclaimer: if you are unaware of this controversy, and don't wish to expose yourself to that which will not benefit you, PLEASE, stop reading now, and read some Quran or do some dhikr or support some useful charity or make du'a for Palestine/Syria/Guantanamo instead!)
Firstly, what amazed me most about this whole debacle was the power of the Internet to generate such a movement and stir up such controversy. In all my years of blogging and using this social media, I have never seen any issue taken up so rapidly and passionately by the Islamic blogosphere. Quite literally overnight, the world witnessed thousands of Facebook messages and tweets about this issue; dozens of articles; half a dozen petitions – all involving tens of thousands of people. For me, such power was simultaneously astounding and terrifying: astounding because it demonstrates the sheer clout of this tool to highlight one cause and hijack all others, and dominate every other news item; terrifying for exactly the same reasons. Abu Eesa's controversy quickly spiraled out of control and escalated to a global online topic in less than 48 hours; it was as if this was the only subject of conversation around the online globe for an entire week.
I wish that, in the future, even a fraction of this power could be utilized to highlight other projects and causes that we can all agree about.
Secondly, while nothing new, the harm of casual conversation and useless chatter and made-up gossip was demonstrated once again. Allah warns against such casual smearing in the Quran ('Why did you speak with your tongues that which you have no knowledge of?'), and informs us that when any news comes from an untrustworthy source, we must verify it directly. Yet, it appears that people simply lose the ability to think critically when all of their friends say the same thing. It is as if the human situation is such that groupthink is the default. Democrats and Republicans. Blacks and Jews. Mexicans and Southerners. It doesn't matter what the actual facts are: what matters is how 'my people' are interpreting the facts, and if 'my group' says something then I must see the world in the same way.
Abu Eesa never made any jokes about rape, or FGM, or domestic violence. Anyone who thinks otherwise, after reading the entire conversation, either does not speak English as a mother language, or is blinded by rage. The context of his words clearly indicates this. (Yes, there were jokes about the role of women and IWD, which will be discussed in a later point, but there was not a single joke about violence towards women). Yet, the flagrant lie that he joked about such vicious topics continued (and continues) to be perpetrated, even by respectable bloggers and academics online.
Be truthful, and criticize him for the jokes that he actually said, not ones that you've heard others assume him to have said.
Thirdly, one of the main problems of this controversy was that there were multiple truths at play here. Each party had some legitimate issues and real concerns, and the supporters of both sides took on Abu Eesa's case as symbolic of their grievances with the other group. From my perspective, Abu Eesa and his jokes became a pawn that played out between far larger and antagonistic forces within the Ummah.
And it was interesting and useful to see the dynamics play out between two camps. For many on the (for lack of better term) liberal side of the spectrum, Abu Eesa became the stereotypical bogeyman radical fundamentalist misogynistic Mawli/Imam/Shaykh figure. By examining the criticism leveled against Abu Eesa, one could even more tellingly examine the psychological mindset of some critics and their perception of most traditional Islamic scholarship. What these critics failed to realize that this bogeyman was largely a figment of their own imagination, and not the real Abu Eesa.
Similarly, on the (again for lack of a better term) conservative side of the spectrum, the knee-jerk reaction of complete defense also revealed the extreme anger that this group feels towards the tactics of the other group. It was as if no criticism of Abu Eesa was valid, or even allowed, merely because some critics were coming from a 'liberal feminist' paradigm, intent on (allegedly) challenging the authority of Allah and His Messenger and wishing to destroy the very foundations of the faith. Hence, to point out any fault with such jokes, however politely and Islamicly, automatically caused one to be labeled as 'the Other'.
The world is not monochromatic, and every real picture is multifaceted. The critics had some legitimate concerns, and the supporters also had some legitimate concerns, and very few people realized that.
Fourthly, regarding the actual content of the jokes themselves. I believe that jokes, and even the occasional sarcasm, are permitted in Islam, but with certain conditions. And of those conditions is that people's sensitivities not be unnecessarily provoked, especially when those sensitivities involve the rights of an already oppressed and marginalized segment of our community.
Jokes are like salt to one's food, and should be used in miniscule quantities, with great wisdom. One of the first pieces of advice that a dear mentor, Ustadh Yusuf Estess, gave to me before I started preaching, was the following, "If a joke offends one person, then you've offended one too many."
I do not believe joking about women's issues, or their intelligence, or belittling their role in society, helps anyone. I do not believe such joking is in accordance with the Sunnah of our Prophet

. I do not believe it is befitting of a scholar and an Islamic activist to make light of such a delicate subject. And Abu Eesa knows this of me and from me – he can testify that I have expressed this to him and to others who joke in such a manner multiple times.
Our Prophet

, when his servant `Anjasha urged the camels his wives were riding to hurry up, said, "O `Anjasha! Be careful with the fragile vessels!" Words can hurt more than the jostling of a camel, and I believe that Muslim men need to follow this advice with their tongues, and their actions, and be careful of harming society's fragile vessels if they wish to achieve the pleasure of Allah.
It is true that cultural differences also played a minor role here. It's not a coincidence that most detractors came from North America, whereas most supporters came from England. The genres and styles of British humor are completely different than its American counterpart (they even spell it differently!), and the Brits are more accustomed at 'taking the mic' than Americans are.
Still, even taking into account British humo(u)r, I believe Abu Eesa's jokes went too far. I believe that when he was confronted about this, he initially acted stubbornly, which exponentially compounded the entire situation to the nth degree. I believe he took too long to apologize the first time. I believe that the first apology was unnecessarily worded, with too many caveats and qualifications. But I'm happy to see that he's finally realized all of the above and issued a much better apology (although not quite perfect in my opinion). I pray that he learns from his mistakes and does not repeat this behavior again. And I say all of the above regardless of who his critics are, for the truth is independent of which side you happen to be on.
Fifthly, it was extremely distressing as well to see the complete lack of adab shown by many of his critics. To me, it was reminiscent of scenes portraying a Salem witch hunt, in which crazed mobs go banging door to door to increase their numbers, chanting slogans of 'Burn the witch! Off with her head!' The sheer lack of compassion and mercy – of Islamic manners – was very depressing. Even if one believed Abu Eesa behaved in an inappropriate manner, surely there are better ways to get one's point across than by calling for his firing?
Those who criticize others for lacking proper manners must be the first to demonstrate it. In this regard, I say loudly and clearly: most of the critics themselves failed this test.
Sixthly, it was surprising to see so many peers from amongst the scholarly and activist community commenting on this issue so brashly. Scholars and Islamic activists should rise up above emotional, knee-jerk responses, and work to minimize tensions amongst Muslim groups, not exacerbate them. This point was especially disappointing for me to see. I can excuse the masses and activists who don't have an Islamic studies background, but for someone who claims to speak on behalf of the religion to act in such a manner was disheartening. Although a few activists did write leveled and fair responses, I feel that most of them wished to portray themselves as 'heroes' for a cause that all of us wish to champion, viz., women's rights in Islam, but they did this by furthering tensions between groups of Muslims. Rather than working to solve the tension, many activists only wanted to jump on the bandwagon and raise banners calling for revenge without studying the issue thoroughly.
Additionally, at the human level, I believe it is almost impossible to look into the recesses of one's own heart and be completely sure that one is criticizing a peer, or someone from an alternative theology, or a scholar from competing Institute, sincerely for the sake of Allah. Can one be so sure that the heart is absolutely pure in such criticism, and that there are no personal, selfish motivations as well? It is for this reason that scholars of hadith have unanimously agreed that criticism of contemporaries and peers against one another needs to be taken with a grain of salt. There are numerous examples of this in our books of the narrators of hadith.
When a problem is created in a community that is not your own, Islamic activists should reach out to someone in that community and express their frustrations to him first, rather than tweeting about it and airing dirty laundry in public immediately. And even if you deem public criticism necessary, attempt to heal wounds through your comments rather than rip them apart more. And one final reminder to them (and the ones that I reference know exactly who they are): know that as just as you were eager to pounce on and display the faults of your brother, so too shall others even more eagerly pounce on and publicize your faults.
Seventhly, I want to make my position on 'feminism' explicitly clear. The term itself is almost useless, since there is no clear, well-defined, agreed-upon definition. Hence, when a term becomes meaningless, it makes little sense to either use it or refute it. Rather, the word is discarded, and the realities and concepts underlying it are discussed specifically.
I firmly believe that the sacred texts of Islam, the Quran and the authentic Sunnah of our Prophet

, are the ultimate sources of our theology, legal code, and ethics. Hence, any attempt to discredit these sources is one that I will oppose in every way possible. I will not and cannot accept that men and women are physically, physiologically, emotionally, biologically, and psychologically the same. Any claims of this nature contradict known facts, lived experiences, and explicit Scripture. Hence, the Shariah views men and women as having complementary roles in society and in family, not identical. While men and women are spiritually equal, and both have equal opportunities to earn Allah's Pleasure and Paradise, in this world, the Shariah takes these differences into account, and does have different sets of laws for them in some arenas (not all). Any attempt to claim otherwise is simply wrong and untenable in light of the Islamic tradition, and I will oppose it as a Muslim scholar and theologian.
That having been said, I also recognize that historically, many Muslim societies have gone too far in depriving women of their legitimate rights, and in relegating women to a second-class status that I do not view our religion as sanctioning. We need to differentiate what the religion ordains, and what culture has sanctioned. Merely because a practice is culturally acceptable in a Muslim context does not equate to religious endorsement of that practice. There is no denying that women in many Muslim societies are physically and mentally abused and molested, and that Muslim culture has turned an increasing blind eye to such blatantly un-Islamic abuse. I consider it my religious duty to combat such abuse and to expose any such un-Islamic practice as being opposed to the teachings of this pristine religion.
I also recognize that the Shariah allows for change and reform in some areas, and I feel it is imperative that religious scholars, duly trained in the sacred sciences, take the lead in such reform. Historical traditions are not necessarily sacred and immutable, and I welcome changes that the Shariah allows.[1] It is of little concern to me whether one wishes to call these types of reforms 'Islamic feminism' or not. What matters is meaningful change that the Law allows and which betters the lives of Muslim women, not cheap slogans devoid of meaning. Yet, I would be unwilling to call for reform in, say, the Islamic laws of inheritance, since these have been explicitly laid out in the Sacred Texts. If some people consider rejecting the explicit texts of the Quran to be 'Islamic feminism', then I view it as being a manifestation of kufr, and you count me an ardent opponent of any such endeavor.
Anyone who wishes to supplant the Sacred Texts with another ideology does so because of a simultaneous lack of faith in the Divine Revelation of Allah, and an inferiority complex to another system of laws and culture.
Let me conclude with a final anecdote from the recent annals of American history. When President Obama was first running for office, and the Right was desperate to find anything to smear him with, they used the tactic of smearing his cleric and mentor, the Rev. Jeremiah Wright. They found, from amongst the Reverend's thousands of sermons, snippets of fiery rhetoric that made him appear anti-American. Now, everyone who knows anything about the African-American experience, and the type of rhetoric typically heard in their churches, would have immediately understood such rhetoric and put it in its proper place. But the Right persisted in attacking the Reverend and succeeding in portraying him a most unpleasant and evil person, which he clearly was not. Initially, Obama tried to defend the Reverend, and even went so far as to drag his grandmother into the picture by claiming that his own grandmother had also made racist remarks, but that doesn't deny the overall good in her. However, as the Right increased the savagery of their attacks, Obama buckled under pressure, and simply cut off all ties with the Reverend. That was the first sign for me that Obama was a politician like all other politicians, and that he had no stamina or backbone to stand up for the very principles he won his campaign on. I think I speak for most of our readers when I say that we have no respect for the morality and principles of our current President; his handing of Reverend Wright's issue is symptomatic of why we have lost all respect for this man. When his own popularity was at stake, Obama was willing to throw a close friend and ally under the bus merely to pander to people who didn't even care about him in the first place. In so doing, he lost a good friend, and he lost his integrity.
I seek refuge in Allah from pandering to anyone's threats and from sacrificing what I believe to be the truth for the sake of popularity. I pray that Allah always give me the courage to speak what I believe is the truth and not fear the criticism of the critic.
Abu Eesa is a dear friend to me because he is a loving, caring, gentle, sincere scholar. I would trust my life and my family's life to him – and I don't say that merely as a figure of speech. He is no misogynist, he is no woman-hater, he is no racist. If he truly were any of these, I would not be a friend to him. I know that he will not like me saying this, but as a family friend I know that he treats his wife like a queen, that he is a loving and caring father to his daughters, and that he is a dutiful son to his mother. And that is the actions of 'feminism' that Islam calls for, and Abu Eesa lives up to (even if he despises the word!).
In his time of need, when he has been improperly smeared, made into a bogeyman scapegoat and charged with false accusations by people who do not know him personally, I cannot abandon him for the sake of my own popularity. It is true, he made a major mistake in this incident (and will continue to make other mistakes), and God knows he has faults (the primary one being his stubbornness!) but in my eyes, he is one of the most God-fearing, God-conscious and merciful people that I have the honor and privilege of befriending. I would rather allow my reputation to be sullied, and all of my critics to continue criticizing and defaming me, before I jump on the bandwagon of popularity and smear him or dissociate from him. He has faults (don't we all?), but these faults drown in the good that exists in him, and this is a matter that his family, his friends, and his students can all testify to.
And in the end, true success lies with Allah alone.
"And patiently persevere in the company of those who call upon their Lord, morning and evening, desiring His Pleasure; and do not allow your gaze to stray beyond them merely to acquire the luxuries of this world. And do not follow those whose hearts We have deprived of remembering Us, and follow their whims, and their entire affairs are in disarray." [Sura al-Kahf; 28]
---
[1] For example, an area of reform that I personally am very interested in leading and being a part of is the Islamic laws of alimony. Historically, a divorced lady only received her mahr – nothing more and nothing less (although the Quran encourages an adequate 'gift'). And pre-modern Muslim societies dealt with divorcees in an appropriate manner: large-family and tribal systems provided adequate means to absorb the care and maintenance of such ladies; divorcees didn't have the type of stigma that is attached to them today; and polygyny was commonly practiced. All of these conditions (and more) allowed divorced women the freedom to continue living in somewhat normal conditions after a divorce. However, in our times, all of these conditions have changed, and all too often, divorcees have little recourse to maintenance and living expenses, putting them in undue hardship. It is simply unfair that a man can divorce a woman after many decades of marriage, and leave her stranded in a strange land and country, without any means to take care of herself, after she has given him her youth and support for most of her life. The mahr dating back half a century, might be a thousand rupees (thirty dollars?), yet she is now stranded in America, after her husband's newly-acquired wealth allows him access to a younger and prettier woman. I have no qualms in saying that the goals of Islamic law would not allow for such injustice. Let us bring about reform and put conditions in the marriage contract that would obligate a prorated alimony percentage depending on the years of marriage. This is but one example; many more can be made. Such reform is long overdue in my opinion, and the Shariah allows for and encourages it.
Do You Know Why Uzma Was Killed?
#JusticeForUzma is a campaign that highlights the many terrible ways household help is treated in places around the world. Here, Fatima Asad writes about how she is raising her children to be the change they want to see in their society.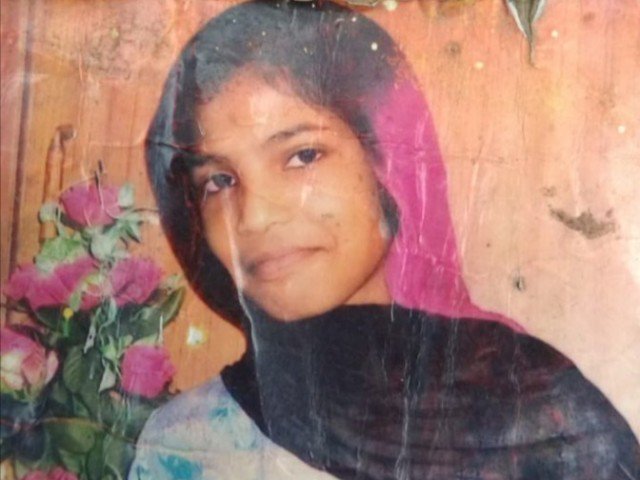 Last week, Pakistani society was struggling with the story of the horrific murder of Uzma, a teenager, who worked as a house maid in the city of Lahore. The 16-year-old was allegedly tortured for months and then murdered by the woman she worked for…for taking a bite from the daughter's plate. #JusticeForUzma is a campaign that highlights the many terrible ways household help is treated in places around the world. Here, Fatima Asad writes about how she is raising her children to be the change they want to see in their society. 
By Fatima Asad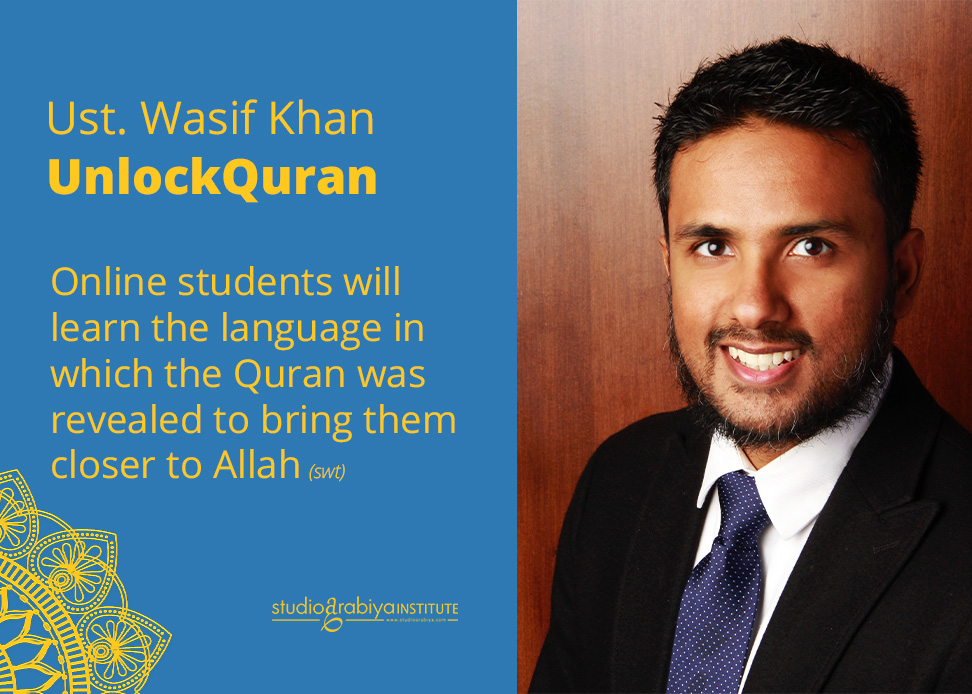 Living in Pakistan, my children realize that within the gates of our neighborhood, they will see no littering, they will not experience water or electricity shortages and certainly, no one will be knocking on the door begging for food or money. The reason they have this realization is because I make it the day's mission to let them know about their privilege, about the ways they have been blessed in comparison to the other, very real, living, breathing little girls and boys outside those gates. Alas, my children come face to face with those very real people as soon as the gates close behind us.
"Why are there so many poor people in Pakistan, Mommy?" they ask, quite regularly now, unsatisfied with the answers I've provided so far. The question perpetually makes me nervous, uncomfortable, and I hastily make a lesson plan in my mind to gradually expose this world's truths to them… ahista, ahista…(slow and steady).
But on days like these, when we find out about the death of yet another underprivilged young girl (they're becoming redundant, aren't they?), on days like these, I want to hold them, shake them, scream at them to wake up!
Wake up, my child! Beta jaag jao.
Do you know why that little girl we see outside, always has dirt on her face and her hair is in visible knots?
It is because, there are too many people who can take a shower anytime they want, who have maids to oil, brush and style their hair.
Do you know why there are children with no clothes on their backs?
It is because, there are too many of us with too many on ours. There are too many of us with walk-in closets for mothers and matching wardrobes for their infant daughters. We obsess about tailors, brands, this collection, last season. How often do we hear or say "can't repeat that one", "this one is just not my thing anymore…"
Do you know why there are children with their cheeks sunk deep in their skulls, scraping for our leftovers in our trashcans?
Because there are too many of us, who are overstuffed with biryani, burgers, food deliveries, dinner parties, chai get-togethers, themed birthday cupcakes, and bursting appetites for more, more, more, and different, different, different.
There are too many of us craving the exotic and the western, hoping to impress the next guest that comes to lunch with our useless knowledge of foods that should not be our pride, like lasagna, nuggets, cinnamon rolls, banana bread, pizza, minestrone soup, etc.
There are too many of us who do not want to partake from our outdated, simple traditional cuisines… that is, unless we can put a "cool" twist on them.
Do you know why there are children begging on the streets with their parents? Because there are too many of us driving in luxury cars to our favorite staycation spots, rolling up the windows in the beggars' faces.
We are rather spent our money of watching the latest movies for family nights, handing out cash allowances to our own kids so they won't feel left out when going out.
Do you know why there are mothers working during the days and sacrificing their nights sewing clothes for meager coins? Why there are fathers, who sacrifice their sleep and energy to guard empty mansions at the cost of their self-respect? Because there are too many of us attending dance rehearsals for weddings of the friends we backstab and envy. Because there are too many of us binge-watching the latest hot shows on Netflix, hosting ghazal nights to pay tribute to dead musicians and our never-ending devotion for them, and many more of us viciously shaking our heads when the political analyst on TV delivers a breaking report on a millionaire's private assets.
Do you know why there are people who will never hold a book in their hands or learn to write their own names? Do you know why there will never be proof that some people lived, breathed, smiled, or cried? Because there are too many of us who are given the best education money can buy, yet only end up using that education to improve our own selves – and only our own selves. There are too many of us who wear suits and ties, entrusted with building the country, yet too many of our leaders and politicians just use that opportunity to build their own legacies or secret, off shore accounts.
Do you know why children, yes children, are ripped apart from their parents, forced to provide their bodies and energies so that a stranger's family can raise their kids? Because, there are too many of us who need a separate maid for each child we birth. Because, there are too many of us who have given the verdict that our children are worth more than others'.
Because, there are too many of us who need a maid to prove to frenemies our monetary worth and showcase a higher social class.
Because, there are too many of us who enslave humans, thinking we cannot possibly spoil our youth, energy and time on our own needs, our own tasks, our own lives.
Because, there are too many of us who need to be comfortable, indulged, privileged, spoiled, educated, satisfied, excited, entertained and happy at the expense of other living souls.
And we do all this, thinking—fooling ourselves into believing— that our comforts are actually a way of providing income for another human being. Too many of us think that by indulging in our self-centered lifestyles, we are providing an ongoing charity for society's neediest.
Too many of us are sinking into a quicksand that is quite literally killing us. This needs to stop immediately. This accelerating trend of possessing and displaying more isn't going to slow down on its own- in fact, it's become deadly. Too many of our hearts have hardened, burnt to char.
More of us need to sacrifice our comforts, our desires, our nafs so others can have basic human rights fulfilled. More of us must say no to blind consumerism, envious materialistic competition and the need for instant gratification so others can live. We may have the potential to turn into monsters, but we have exceedingly greater potential to be empathetic, selfless revolutionaries. Too many of us have been living for the here and now, but more of us need to actively start thinking about the future.
Do we want to raise generations that will break bread with the less fortunate or do we want to end up with vicious monsters who starve and murder those they deem unworthy? The monsters who continue to believe that they have been blessed with more, so others can be given less than they are entitled to.
It is time for change andthe change has to start from within these gates.
#justiceforuzma #justiceformaids
OpEd: Breaking Leases Into Pieces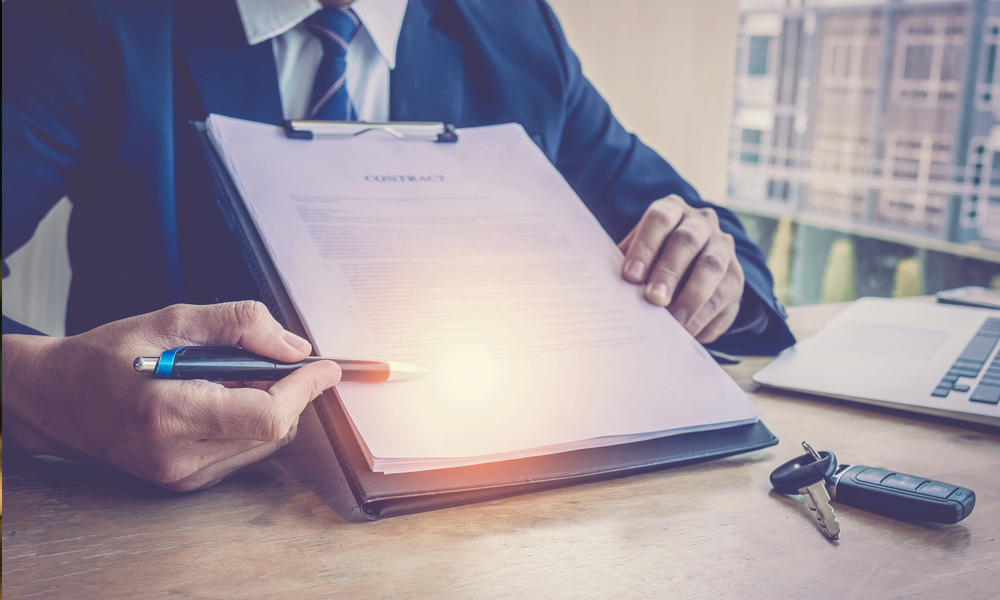 Ali ibn Talib

once said, "Know the truth and you'll know who's speaking the truth." 
I am based in Canada and was recently having coffee with friends. In the course of the conversation, a friend (who I consider knowledgeable) said that it's okay to pay interest on a leased car because interest doesn't apply to lease contracts. This completely caught me off guard, because it made no logical sense that interest would become halal based solely on the nature of the contract.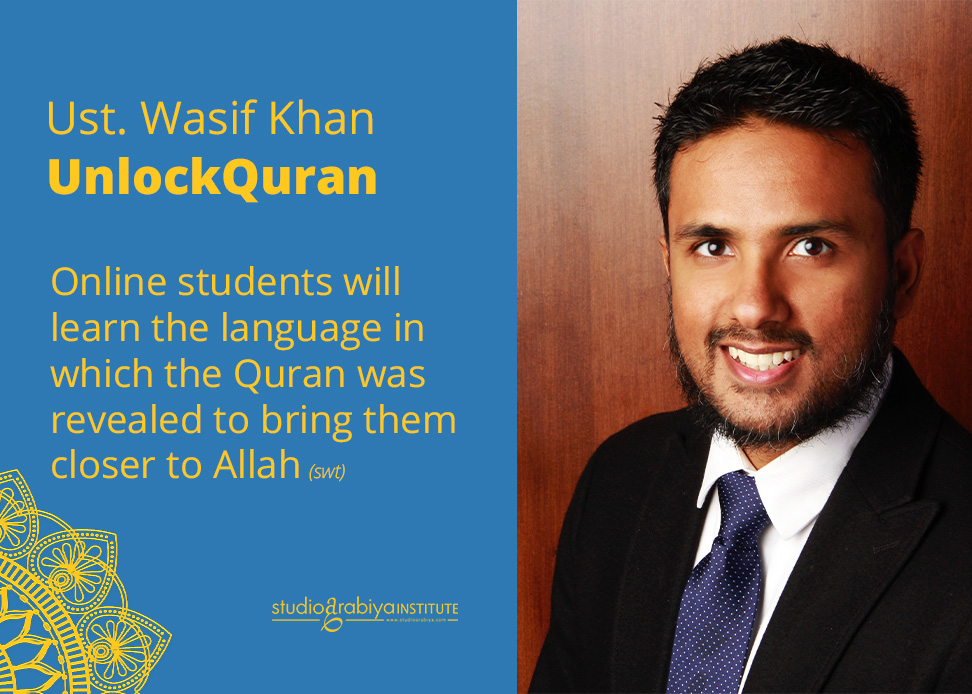 I asked him how this can be true and his response was that the lease contract is signed with the dealer and the interest transaction is between the dealer and the financing company so it has nothing to do with the buyer. Again, this baffled me because I regularly lease cars and this is an incorrect statement: The lease agreement is signed with a third party financing company who is charging you directly for the interest they pay the car dealership. Therefore, any lease contract that has interest associated with it is haram. This is the same as saying your landlord can charge you interest for his mortgage on a rental contract and this would make it halal. I tried to argue this case and explain to my friend that what he was saying was found on false assumptions and one should seriously look into this matter before treating riba in such a light manner.
Upon going home that night, I pulled out all my lease contracts (negotiated to 0% mind you) and sent them over to my friend. They clearly showed that a bill of sale is signed with the dealer, which is an initial commitment to purchase but the actual lease agreement is signed with a third party financing company which is charging you interest directly. If this interest rate is anything above zero it is haram (anything which is haram in a large quantity is also haram in a small quantity).
To my dismay, instead of acknowledging his mistake, my friend played the "Fatwa Card" and sent me a fatwa from a very large fatwa body in North America, which was also basing their argument on this false assumption. Fortunately for me, my friend pointed out the hotline number and the day and time the mufti who gave the fatwa would be available to answer questions.
I got in touch with the scholar and over a series of text messages proceeded to explain to him that his fatwa was based on a wrong assumption and for this reason people would be misled into leasing cars on interest and signing agreements with financing companies which are haram.
He was nice enough to hear my arguments, but still insisted that "maybe things were different in Canada." Again this disappointed me because giving fatwa is a big responsibility – by saying "maybe" he was implying that full research has not been done and a blanket fatwa has been given for all of North America.
It also meant that if my point was true (for both Canada and the United States) dozens of Muslims maybe engaging in riba due to this fatwa.
The next week I proceeded to call two large dealerships (Honda and Toyota) in the very city where the Fatwa body is registered in the US and asked them about paperwork related to leasing. They both confirmed that when leasing a new vehicle, the lease contract is signed with a third party financing company which has the lien on the vehicle and the dealer is acting on the financing company's behalf.
It is only when a vehicle is purchased in cash that a contract is signed with the dealer. This proved my point that both in the US and Canada car lease contracts are signed with the financing company and the interest obligations are directly with the consumer, therefore if the interest rate is anything above 0% it is haram. I sent a final text to the mufti and my friend sharing what I had found and letting him know that it was now between them and Allah.
1. As we will stand in front of Allah alone on Yaum al Qiyamah, in many ways we also stand alone in dunya. You would think that world renowned scholars and an entire institution would be basing their fatwas on fact-checked assumptions but this is not the case. You would also think that friends who you deem knowledgable and you trust would also use logic and critical thinking, but many times judgment is clouded for reasons unbeknownst to us. We must not take things at face value. We must do our research and get to the bottom of the truth. Allah

says to stand up for truth and justice even if it be against our ourselves; although it is difficult to do so in front of friends and scholars who you respect, it is the only way.
2. There are too many discussions, debates and arguments that never reach closure or get resolved. It is important to follow up with each other on proofs and facts to bring things to closure, otherwise our deen will slowly be reduced to a swath of grey areas. Alhamdulillah, I now know enough about this subject to provide a 360 degree view and can share this with others. It is critical to bring these discussions to a close whether the result is for you or against you.
3. Many times we have a very pessimistic and half hearted view towards access to information. When I was calling the dealerships from Canada in the US,  part of me said: Why would these guys give me the information? But if you say Bismillah and have your intentions in the right place Allah makes the path easy. One of the sales managers said "I can see you're calling from Toronto, are you sure you have the right place?" I replied, "I need the information and if you can't give it to me I don't mind hanging up." He was nice enough to provide me with the detailed process and paperwork that goes into leasing a car.
Finally, I haven't mentioned any names in this opinion and I want to make clear that I am not doubting the intentions of those who I spoke to; I still respect and admire them greatly in their other works. We have to be able to separate individual cases and actions from the overall person.
May Allah

guide us to the truth and rid of us any weaknesses or arrogance during the process.
Aameen.
Ed's Note: The writer is not a religious scholar and is offering his opinion based on his research on leasing contracts in North America.
Suggested reading:
Shaykh Abdallah Bin Bayyah: A Genuine Muslim Voice for Peace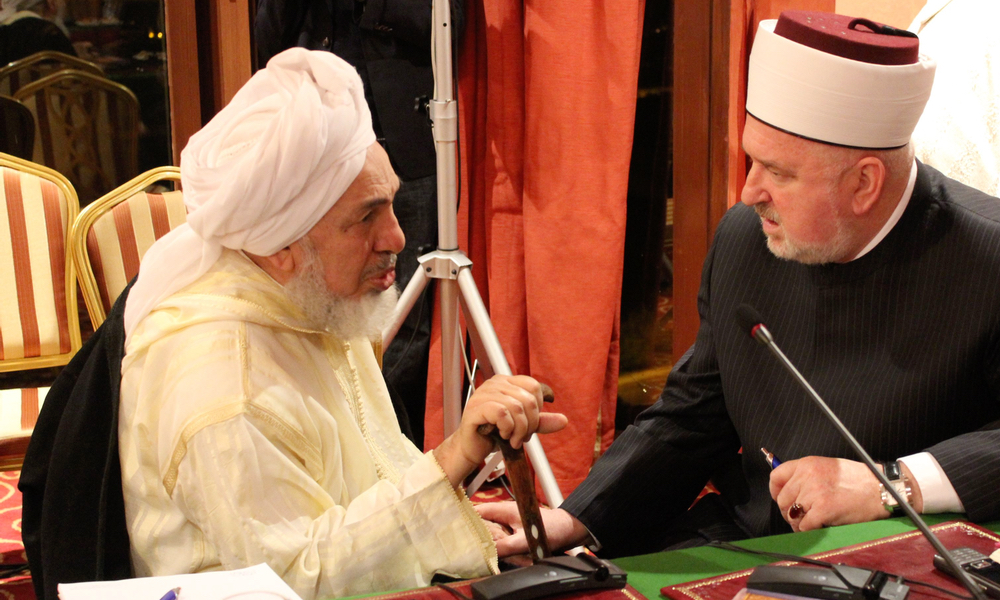 By Mufti Mustafa Ceric, Ph.D,
Grand Mufti Emeritus of Bosnia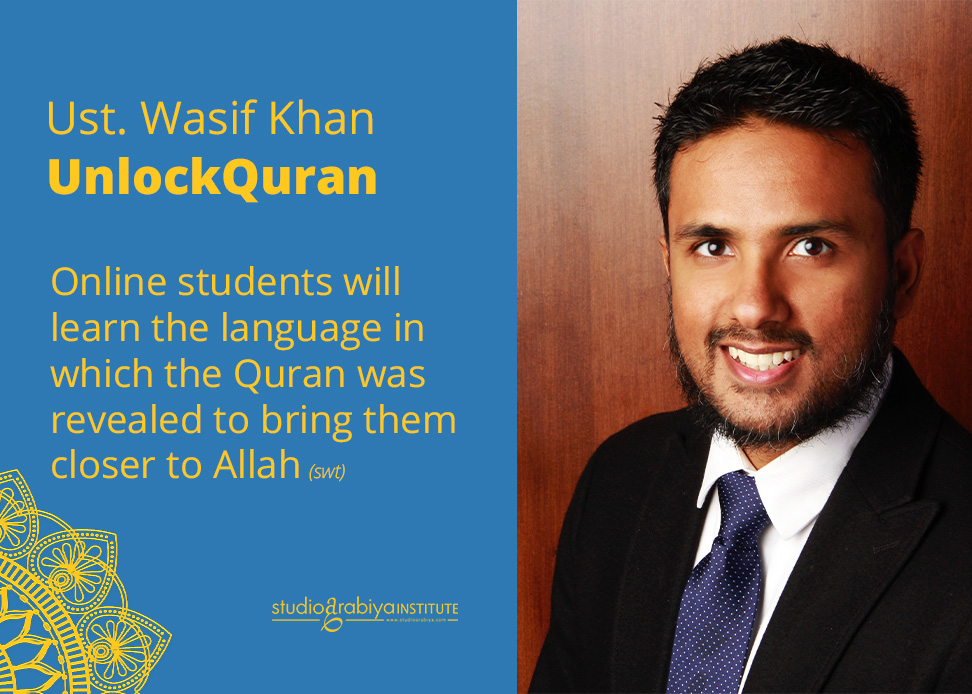 The essence of the faith of Islam comes from two primary sources: the Qur'an, which is God's revelation, and the Sunnah, which is the teachings, traditions, and attributes of the Prophet Muhammad, peace be upon him. But the nature of Muslims come from their many peoples and tribes:
"O men, God has created you from male and female and made you peoples and tribes so that you may know one another. But, indeed, the most noble of you is the most morally correct among you. God knows and is well informed about everything." (Qur'an, 49:13).
Thus, the experience of the faith of Muslims is as diverse as the nature of their national and tribal backgrounds. Therefore, both a specific God-given nature and a specific societal experience of Muslims must be recognized and appreciated within a global Islamic civilization, as long as the principle of tawḥīd (oneness of God), as is expressed in Lā il ā ha illa Allah, and the principle of an ultimate nubuwwah (prophethood of Muhammad, peace be upon him) are properly upheld. This diversity in the unity of the faith of Islam is a blessing for our ummah. Hence, Muslims must see the various natures and experiences of their fellow Muslims as a blessing from God that enriches an overall Islamic culture and civilization in the world.
Inspired by the reality of this blessing, I would like to share with you my perspective which stems from my God-given nature, my war and peace experience as a Muslim in Bosnia and a genocide survivor in Europe, and how I also see myself as belonging to the universal Muslim community today. Indeed, I would like to tell you why I believe that the Forum for Promoting Peace in Muslim Societies in Abu Dhabi, UAE, led by the esteemed Muslim scholar Shaykh Abdallah Bin Bayyah, is a right path of Islam and a good program of peace for Muslims around the world.
My testimony is based on my personal nature and my own first-hand experience of war and peace in Bosnia without a need of apology to anyone. It starts from the fact that, during the war and postwar time in Bosnia, it was hard to find a peace initiative from a credible Muslim group or institution to help me engage in dialogue and trust building with others. All the peace initiatives were coming from Christian groups or institutions that, by this very fact, had an advantage in presenting their case. So, when a major Muslim peace initiative was introduced by Sheikh Bin Bayyah in 2014 in Abu Dhabi, I was delighted to be invited to join it. Indeed, I was praying for its success and continuity because rarely do genuine Muslim ideas survive the tremendous pressure of staunch opponents who oppose such initiatives if they are not in— if it's not their own idea. Fortunately, it seemed that the Forum for Promoting Peace in Abu Dhabi was spared this destiny—until the last, and in my opinion, the best of all Forums so far—the Fifth Forum of 2018. We know from the Qur'an and Sunnah that right and constructive critique is an important aspect of the nature of Islam, but the recent hate-speech and false accusations against the Forum are not in accordance with the nature of Islam and as such are not of an Islamic' adab (ethics) and 'akhlāq (morality).
Let me say that neither the esteemed Shaykh Abdallah Bin Bayyah nor Shaykh Hamza Yusuf is in need of my defense. They are capable and upright people; their lifelong dedication to Islamic work speaks for itself. I feel the need to raise my voice clearly and loudly in defense of the importance of promoting peace, and the work of both esteemed scholars towards that goal. I humbly claim to be aligned with them in this purpose. And we should be grateful to the government of the UAE for supporting this project that has already engaged prominent religious, academic, cultural, and political leaders from around the world and earned their respect and commitment to this cause of peace.
First, no one has a monopoly on peace, but everyone has a duty to promote peace in their own way because, by its very definition, "Islam" is the concept of peace, and thus a "Muslim" is also by definition a peaceful man or woman. Therefore, the Forum for Promoting Peace is an application of this unique and powerful concept of Islam, namely the concept of peace.
Second, no one has a monopoly on tolerance, but everyone has an obligation to learn and teach tolerance in his or her neighborhood and surroundings because Islam is the faith of tolerance, made clear in the Qur'anic injunction: "there is no compulsion in religion" ( lā ikrā h a fī l-dī n) .
Third, no one has a monopoly on dignity, but everyone is entitled to enjoy the right of life (al-nafs), faith (al-dī n), freedom (al-ʿaql), property (al-māl), and dignity (al-ʿirḍ) because Muslim scholars defined these peace-oriented principles, and they did this long before the Universal Declaration of Human Rights. These principles are based on the letter and spirit of the Qur'an and the Sunnah as an amānah (trust) of the entire Muslim ummah, not just a part of it.
Fourth, no one has a monopoly on alliance, but everyone has the right to seek alliance with peace-loving persons and nations based on the example of the Prophet Muhammad

, who participated in an alliance prior to Islam, known as the ḥilf al-fu ḍūl (the Alliance of Virtues) that he also approved in Islam.
Fifth, no one has a monopoly on democracy, but everyone has the right to speak about democracy, even if they believe it can sometimes lead to tyranny. The Greek philosopher Socrates had that right as well. He used to say that oligarchies become democracies for predictable reasons: "Democracy comes into power," Socrates says, "when the poor are the victors, killing some and exiling some, and giving equal shares in the government to all the rest." It's an "agreeable form of anarchy," Socrates tells us and adds that "the insatiable desire for freedom occasions a demand for tyranny."
Sixth, no one has a monopoly on moral preaching, but everyone has a duty to improve his own morality before preaching to others. Islam teaches us that a right moral praxis is better than empty preaching.
And finally, no one has a monopoly on Islam, but everyone has the duty of farḍ ʿayn (personal responsibility) and far ḍkif ā yah (collective responsibility) to behave in such a way that does not corrupt the moral teachings of Islam and does not compromise the right image of Islam and Muslims in the world for the sake of personal gains. The work of Shaykh Abdallah Bin Bayyah and Shaykh Hamza Yusuf is their due of farḍ ʿayn and farḍ kifāyah for repairing a damaged picture of Islam and Muslims in the world, due to some irresponsible and militant groups who have claimed to act on behalf of Islam. Those who don't understand the importance of the message of these scholars are out of touch with reality, and thus, cannot claim to be the right guide for the Muslims, especially in the West. Those among the Muslims, wherever they are, who still support a catastrophic regicide that has happened recently in some major Muslim countries ought to be advised that suicide, individual or collective, is not part of the nature of Islam. Indeed, Islam has never been a religion of destruction. Islam has always been a religion of constructive and inclusive culture and civilization.
Let me say that no Muslim with a good heart and sound mind can be indifferent to what is happening in Yemen, Libya, Syria, Myanmar (Burma), and elsewhere, where our Muslim brothers and sisters suffer. But this pain will not be removed by additional destructive ideas that would cripple the rest of the Muslim countries just because some others are in an internal or external conflict. On the contrary, our duty is to do whatever we can to prevent further destruction of the Muslim states and societies. The Muslims today don't need more Palestines. They need more hearts and minds like Shaykh Abdallah Bin Bayyah and Shaykh Hamza Yusuf. Indeed, they need more countries and societies like the UAE to support the promotion of peace and security among Muslim societies and others in the world.
And my final note to my Muslim brothers and sisters in the West is not to make a hasty judgment that is instigated by some people (and institutions) who do not have sympathy for Muslims who are suffering. If you cannot help the plight of Muslims today, then at least don't make the Muslim situation worse than it is. Those who have not tasted the bitterness of war cannot fully appreciate the sweet taste of peace. I have tasted both. Therefore, my dear Muslim brothers, sisters, and friends, wherever you are, pray for peace and support those who work for peace, whoever they may be.
Mustafa Ceric, Ph.D.
Grand Mufti Emeritus of Bosnia