The Martin Luther King Jr. Speech that You Haven't Heard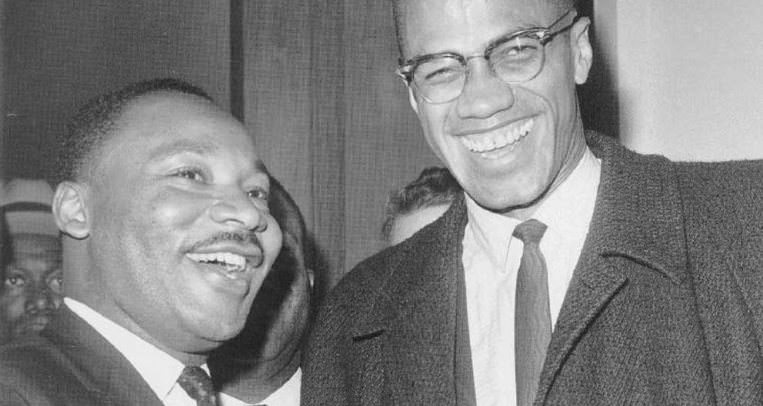 We frequently hear the "I have a Dream" speech by Rev. Martin Luther King, Jr. Children who attend school in the USA are taught quotes from this speech. History has re-written Dr. King just as a civil rights leader, but he was also an anti-war activist, an anti-materialist leader.   More than that he was the greatest anti-terrorist that this country has ever seen.
He also believed his non-violence stance was valid throughout the world, not just in his own county, country. Listening to the speech below, "Beyond Vietnam – A Time to Break Silence", delivered 4 April 1967, exactly a year before he was assassinated, at a meeting of Clergy and Laity Concerned at Riverside Church in New York City, and then echoes of American politicians quoting him when it politically convenient, while ignoring his complete legacy leaves one with a sour taste in the mouth.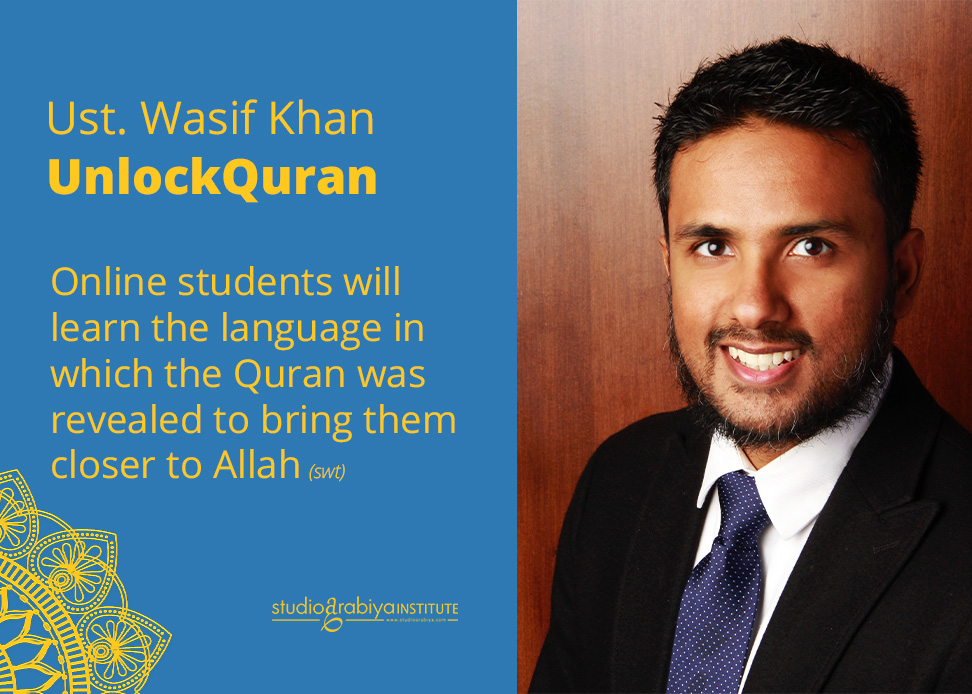 His words are relevant today, especially viewed under the lens of the so called War on Terror and drone warfare.
[youtube]http://www.youtube.com/watch?v=3Qf6x9_MLD0[/youtube]
The whole transcript is available on AmericanRhetoric.com
"I knew that I could never again raise my voice against the violence of the oppressed in the ghettos without having first spoken clearly to the greatest purveyor of violence in the world today — my own government. For the sake of those boys, for the sake of this government, for the sake of the hundreds of thousands trembling under our violence, I cannot be silent."
Faith Leaders, Politicians who worry about the Soul of America Need to Heed his Call and Apply it
"A time comes when silence is betrayal….Even when pressed by the demands of inner truth, men do not easily assume the task of opposing their government's policy, especially in time of war. Nor does the human spirit move without great difficulty against all the apathy of conformist thought within one's own bosom and in the surrounding world."
"Now, it should be incandescently clear that no one who has any concern for the integrity and life of America today can ignore the present war. If America's soul becomes totally poisoned, part of the autopsy must read: Vietnam. It can never be saved so long as it destroys the deepest hopes of men the world over. So it is that those of us who are yet determined that America will be are led down the path of protest and dissent, working for the health of our land."
"This I believe to be the privilege and the burden of all of us who deem ourselves bound by allegiances and loyalties which are broader and deeper than nationalism and which go beyond our nation's self­defined goals and positions. We are called to speak for the weak, for the voiceless, for the victims of our nation and for those it calls "enemy," for no document from human hands can make these humans any less our brothers."
Principled Dissent is part of MLK's Legacy
"And some of us who have already begun to break the silence of the night have found that the calling to speak is often a vocation of agony, but we must speak. We must speak with all the humility that is appropriate to our limited vision, but we must speak. And we must rejoice as well, for surely this is the first time in our nation's history that a significant number of its religious leaders have chosen to move beyond the prophesying of smooth patriotism to the high grounds of a firm dissent based upon the mandates of conscience and the reading of history. Perhaps a new spirit is rising among us. If it is, let us trace its movements and pray that our own inner being may be sensitive to its guidance, for we are deeply in need of a new way beyond the darkness that seems so close around us."
"A few years ago there was a shining moment in that struggle. It seemed as if there was a real promise of hope for the poor ­­ both black and white ­­ through the poverty program. There were experiments, hopes, new beginnings. Then came the buildup in Vietnam, and I watched this program broken and eviscerated, as if it were some idle political plaything of a society gone mad on war, and I knew that America would never invest the necessary funds or energies in rehabilitation of its poor so long as adventures like Vietnam continued to draw men and skills and money like some demonic destructive suction tube. So, I was increasingly compelled to see the war as an enemy of the poor and to attack it as such."
"Perhaps the more tragic recognition of reality took place when it became clear to me that the war was doing far more than devastating the hopes of the poor at home. It was sending their sons and their brothers and their husbands to fight and to die in extraordinarily high proportions relative to the rest of the population. We were taking the black young men who had been crippled by our society and sending them eight thousand miles away to guarantee liberties in Southeast Asia which they had not found in southwest Georgia and East Harlem. And so we have been repeatedly faced with the cruel irony of watching Negro and white boys on TV screens as they kill and die together for a nation that has been unable to seat them together in the same schools. And so we watch them in brutal solidarity burning the huts of a poor village, but we realize that they would hardly live on the same block in Chicago. I could not be silent in the face of such cruel manipulation of the poor."
His "Radical" Stance
"For those who ask the question, "Aren't you a civil rights leader?" and thereby mean to exclude me from the movement for peace, I have this further answer. In 1957 when a group of us formed the Southern Christian Leadership Conference, we chose as our motto: "To save the soul of America." We were convinced that we could not limit our vision to certain rights for black people, but instead affirmed the conviction that America would never be free or saved from itself until the descendants of its slaves were loosed completely from the shackles they still wear. In a way we were agreeing with Langston Hughes, that black bard of Harlem, who had written earlier:
O, yes, I say it plain, America never was America to me,
And yet I swear this oath ­­
America will be!"
"Over the past two years, as I have moved to break the betrayal of my own silences and to speak from the burnings of my own heart, as I have called for radical departures from the destruction of Vietnam, many persons have questioned me about the wisdom of my path. At the heart of their concerns this query has often loomed large and loud: "Why are you speaking about the war, Dr. King?" "Why are you joining the voices of dissent?" "Peace and civil rights don't mix," they say. "Aren't you hurting the cause of your people," they ask? And when I hear them, though I often understand the source of their concern, I am nevertheless greatly saddened, for such questions mean that the inquirers have not really known me, my commitment or my calling. Indeed, their questions suggest that they do not know the world in which they live."
What Do They Hate Us?

"They must see Americans as strange liberators." This is how the people in Yemen and Pakistan who shake under drones see Americans. Replace Afghanistan in this quote and his message still rings loud and clear."What do they think as we test out our latest weapons on them, just as the Germans tested out new medicine and new tortures in the concentration camps of Europe? Where are the roots of the independent Vietnam we claim to be building? Is it among these voiceless ones?"
"We have destroyed their two most cherished institutions: the family and the village."
"They question our political goals and they deny the reality of a peace settlement from which they will be excluded. Their questions are frighteningly relevant. Is our nation planning to build on political myth again, and then shore it up upon the power of new violence?"
For Those who Believe in the Inherent Goodness of the People of this Land
"Here is the true meaning and value of compassion and nonviolence, when it helps us to see the enemy's point of view, to hear his questions, to know his assessment of ourselves. For from his view we may indeed see the basic weaknesses of our own condition, and if we are mature, we may learn and grow and profit from the wisdom of the brothers who are called the opposition.
So, too, with Hanoi. In the North, where our bombs now pummel the land, and our mines endanger the waterways, we are met by a deep but understandable mistrust. To speak for them is to explain this lack of confidence in Western words, and especially their distrust of American intentions now.
Perhaps only his sense of humor and of irony can save him when he hears the most powerful nation of the world speaking of aggression as it drops thousands of bombs on a poor, weak nation more than eight hundred ­­ rather, eight thousand miles away from its shores.
"We are adding cynicism to the process of death, for they must know after a short period there that none of the things we claim to be fighting for are really involved. Before long they must know that their government has sent them into a struggle among Vietnamese, and the more sophisticated surely realize that we are on the side of the wealthy, and the secure, while we create a hell for the poor."
"This business of burning human beings with napalm, of filling our nation's homes with orphans and widows, of injecting poisonous drugs of hate into the veins of peoples normally humane, of sending men home from dark and bloody battlefields physically handicapped and psychologically deranged, cannot be reconciled with wisdom, justice, and love. A nation that continues year after year to spend more money on military defense than on programs of social uplift is approaching spiritual death."
"Somehow this madness must cease. We must stop now.  I speak as one who loves America, to the leaders of our own nation: The great initiative in this war is ours; the initiative to stop it must be ours."
"This is the message of the great Buddhist leaders of Vietnam. Recently one of them wrote these words, and I quote:
Each day the war goes on the hatred increases in the heart of the Vietnamese and in the hearts of those of humanitarian instinct. The Americans are forcing even their friends into becoming their enemies. It is curious that the Americans, who calculate so carefully on the possibilities of military victory, do not realize that in the process they are incurring deep psychological and political defeat. The image of America will never again be the image of revolution, freedom, and democracy, but the image of violence and militarism (unquote)."
"We must rapidly begin…we must rapidly begin the shift from a thing­-oriented society to a person-­oriented society." How true his words ring almost 40 years later; "When machines and computers, profit motives and property rights, are considered more important than people, the giant triplets of racism, extreme materialism, and militarism are incapable of being conquered."
We wait for the American Revolution
"A true revolution of values will soon cause us to question the fairness and justice of many of our past and present policies. On the one hand, we are called to play the Good Samaritan on life's roadside, but that will be only an initial act. One day we must come to see that the whole Jericho Road must be transformed so that men and women will not be constantly beaten and robbed as they make their journey on life's highway. True compassion is more than flinging a coin to a beggar. It comes to see that an edifice which produces beggars needs restructuring."
"A true revolution of values will soon look uneasily on the glaring contrast of poverty and wealth. With righteous indignation, it will look across the seas and see individual capitalists of the West investing huge sums of money in Asia, Africa, and South America, only to take the profits out with no concern for the social betterment of the countries, and say, "This is not just." It will look at our alliance with the landed gentry of South America and say, "This is not just." The Western arrogance of feeling that it has everything to teach others and nothing to learn from them is not just."
"A true revolution of values will lay hand on the world order and say of war, "This way of settling differences is not just." This business of burning human beings with napalm, of filling our nation's homes with orphans and widows, of injecting poisonous drugs of hate into the veins of peoples normally humane, of sending men home from dark and bloody battlefields physically handicapped and psychologically deranged, cannot be reconciled with wisdom, justice, and love. A nation that continues year after year to spend more money on military defense than on programs of social uplift is approaching spiritual death."
"America, the richest and most powerful nation in the world, can well lead the way in this revolution of values. There is nothing except a tragic death wish to prevent us from reordering our priorities so that the pursuit of peace will take precedence over the pursuit of war. There is nothing to keep us from molding a recalcitrant status quo with bruised hands until we have fashioned it into a brotherhood."
"These are revolutionary times. All over the globe men are revolting against old systems of exploitation and oppression, and out of the wounds of a frail world, new systems of justice and equality are being born. The shirtless and barefoot people of the land are rising up as never before. The people who sat in darkness have seen a great light. We in the West must support these revolutions."
"It is a sad fact that because of comfort, complacency, a morbid fear of communism, and our proneness to adjust to injustice, the Western nations that initiated so much of the revolutionary spirit of the modern world have now become the arch anti-­revolutionaries."
"Our only hope today lies in our ability to recapture the revolutionary spirit and go out into a sometimes hostile world declaring eternal hostility to poverty, racism, and militarism."
"With this powerful commitment we shall boldly challenge the status quo and unjust mores, and thereby speed the day when "every valley shall be exalted, and every mountain and hill shall be made low, and the crooked shall be made straight, and the rough places plain."
"A genuine revolution of values means in the final analysis that our loyalties must become ecumenical rather than sectional. Every nation must now develop an overriding loyalty to mankind as a whole in order to preserve the best in their individual societies."
"This call for a worldwide fellowship that lifts neighborly concern beyond one's tribe, race, class, and nation is in reality a call for an all ­embracing and unconditional love for all mankind. This oft misunderstood, this oft misinterpreted concept, so readily dismissed by the Nietzsches of the world as a weak and cowardly force, has now become an absolute necessity for the survival of man."
"When I speak of love I am not speaking of some sentimental and weak response. I am not speaking of that force which is just emotional bosh. I am speaking of that force which all of the great religions have seen as the supreme unifying principle of life. Love is somehow the key that unlocks the door which leads to ultimate reality. This Hindu­ Muslim ­Christian­ Jewish­ Buddhist belief about ultimate reality is beautifully summed up in the first epistle of Saint John: "Let us love one another, for love is God. And every one that loveth is born of God and knoweth God. He that loveth not knoweth not God, for God is love." "If we love one another, God dwelleth in us and his love is perfected in us." Let us hope that this spirit will become the order of the day."
We Still have a Choice Today: Nonviolent Coexistence or Violent Coannihilation.
"We must move past indecision to action. We must find new ways to speak for peace in Vietnam and justice throughout the developing world, a world that borders on our doors. If we do not act, we shall surely be dragged down the long, dark, and shameful corridors of time reserved for those who possess power without compassion, might without morality, and strength without sight."
"Now let us begin. Now let us rededicate ourselves to the long and bitter, but beautiful, struggle for a new world. This is the calling of the sons of God, and our brothers wait eagerly for our response. Shall we say the odds are too great? Shall we tell them the struggle is too hard? Will our message be that the forces of American life militate against their arrival as full men, and we send our deepest regrets? Or will there be another message ­­ of longing, of hope, of solidarity with their yearnings, of commitment to their cause, whatever the cost? The choice is ours, and though we might prefer it otherwise, we must choose in this crucial moment of human history."
Are You Prepared for Marriage and Building a Family?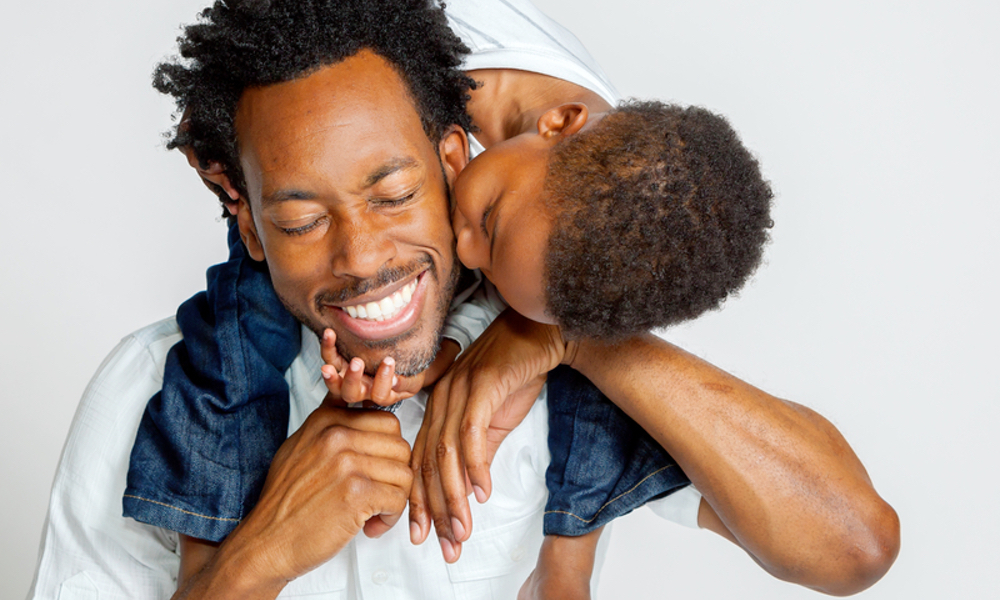 High School is that time which is ideal for preparing yourself for the rest of your life. There is so much excitement and opportunity. Youth is a time of energy, growth, health, beauty, and adventure. Along with the thrill of being one of the best times of life, there is a definite lack of life experience. In your youth, you end up depending on your own judgments as well as the advice of others who are further along the path. Your own judgments usually come from your own knowledge, assumptions, likes, and dislikes. No matter how wise, mature, or well-intended a youth is compared to his or her peers, the inherent lack of life experience can also mislead that person to go down a path which is not serving them or their loved ones best. A youth may walk into mistakes without knowing, or get themselves into trouble resulting from naivety.
Salma and Yousef: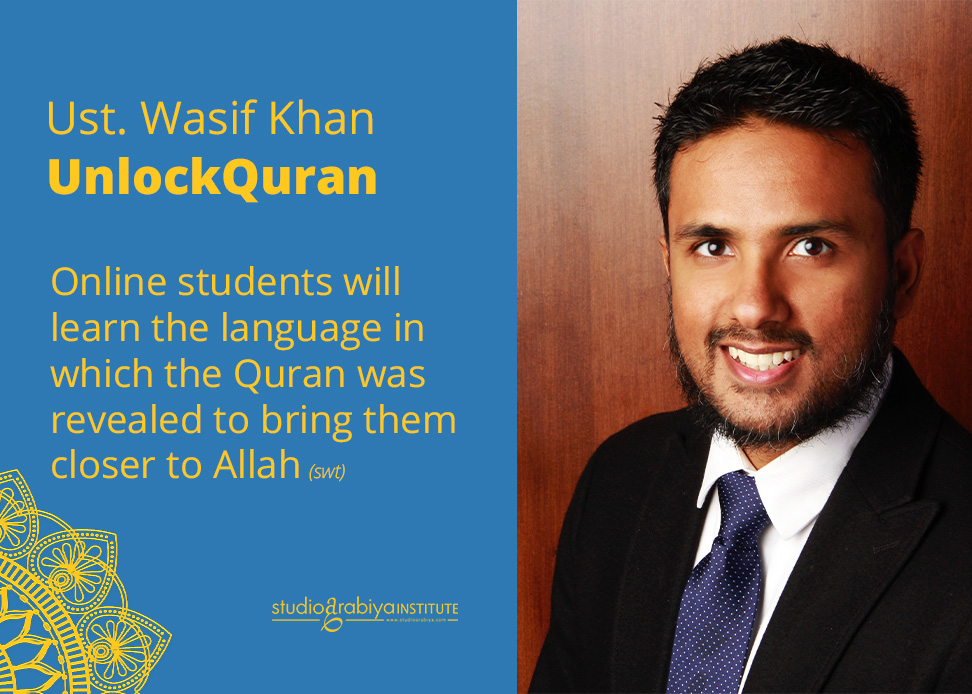 Salma and Yousef had grown up in the same community for many years. They had gone to the same masjid and attended youth group together during high school. After going off to college for a few years, both were back in town and found that they would make good prospects for marriage for each other. Yousef was moving along his career path, and Salma looked forward to her new relationship. Yousef was happy to settle down. The first few months after marriage were hectic: getting a new place, organizing, managing new jobs and extended family. After a few months, they began to wonder when things would settle down and be like the vision they had about married life.
Later with valuable life experience, we come to realize that the ideas we had in our youth about marriage and family are far from what are they are in reality. The things that we thought mattered in high school, may not matter as much, and the things that we took for granted really matter a lot more than we realized. In retrospect, we learn that marriage is not simply a door that we walk through which changes our life, but something that each young Muslim and Muslima should be preparing for individually through observation, introspection, and reflection. In order to prepare for marriage, each person must intend to want to be the best person he or she can be in that role. There is a conscious process that they must put themselves through.
This conscious process should begin in youth. Waiting until marriage to start this process is all too late. We must really start preparing for marriage as a conscious part of our growth, self-development, and character building from a young age. The more prepared we are internally, the better off we will be in the process of marriage. The best analogy would be the stronger the structure and foundation of a building, the better that building will be able to serve its purpose and withstand the environment. Another way to think of this process is like planting a seed. We plant a seed long before the harvest, but the more time, care, and attention, the more beautiful and beneficial the fruits will be.
Sarah and Hasan:
Hasan grew up on the East Coast. He had gone to boarding school all through high school, especially since his parents had died in an unfortunate accident. His next of kin was his aunt and uncle, who managed his finances, and cared for him when school was not in session. Hasan was safe and comfortable with his aunt and uncle, but he always felt there was something missing in his life. During his college years, Hasan was introduced to Sarah and eventually they decided to get married.
The first week of his new job, Hasan caught a really bad case of the flu that made it hard for him to get his projects done. Groggy in bed, he sees Sarah appear with a tray of soup and medicine every day until he felt better. Nobody had ever done that for him before. He remembered the "mawaddah and rahmah" that the Quran spoke of.
Knowledge, Skills, and Understanding:
The process of growing into that person who is ready to start a family is that we need to first to be aware of ourselves and be aware of others around us. We have to have knowledge of ourselves and our environment. With time, reflection and life experience, that knowledge activates into understanding and wisdom. This activity the ability to make choices between right and wrong, and predict how our actions will affect others related to us.
Preview:
This series is made up of several parts which make up a unit about preparation for family life. Some of the topics covered include:
The Family Unit In Islam
Characteristics of an Individual Needed for Family Life
The Nuclear Family
The Extended Family
Hamza and Tamika
Tamika and Hamza got married six months ago. Tamika was getting her teacher certification in night school and started her first daytime teaching job at the local elementary school. She was shocked at the amount of energy it took to manage second graders. She thought teaching was about writing on a board and reading books to kids, but found out it had a lot more to do with discipline, speaking loudly, and chasing them around. This week she had state testing for the students and her finals at night school. She was not sure how to balance all this with her new home duties. One day feeling despair, she walked in her kitchen and found a surprise. Hamza had prepared a beautiful delicious dinner for them that would last a few days, and the home looked extra clean too. Tamika was pleasantly surprised and remembered the example of our Prophet Muhammad

.
The Family Unit in Islam
We always have to start with the beginning. We have to ask, "What is the family unit in Islam?" To answer this we take a step further back, asking, "What is the world-wide definition of family? Is it the same for all people? Of course not. "Family" means a lot of different things to a lot of different people across the world. As Muslims, what family means to us, is affected by culture and values, as well as our own understanding of Islam.
The world-wide definition of family is a group of people who are related to each other through blood or marriage. Beyond this point, is where there are many differences in views. Some people vary on how distantly related to consider a family. In some cultures, family is assumed to be only the nuclear family, consisting of mom dad and kids only. Other cultures assume family includes an extended family. Another large discrepancy lies in defining family roles and responsibilities. Various cultures promote different behavioral norms for different genders or roles in the family. For example, some cultures promote women staying at home in a life of luxury, while others esteem women joining the workforce while raising their kids on the side. Living styles vary too, where some cultures prefer individual family homes, while in other parts of the world extended families live together in large buildings always interacting with each other.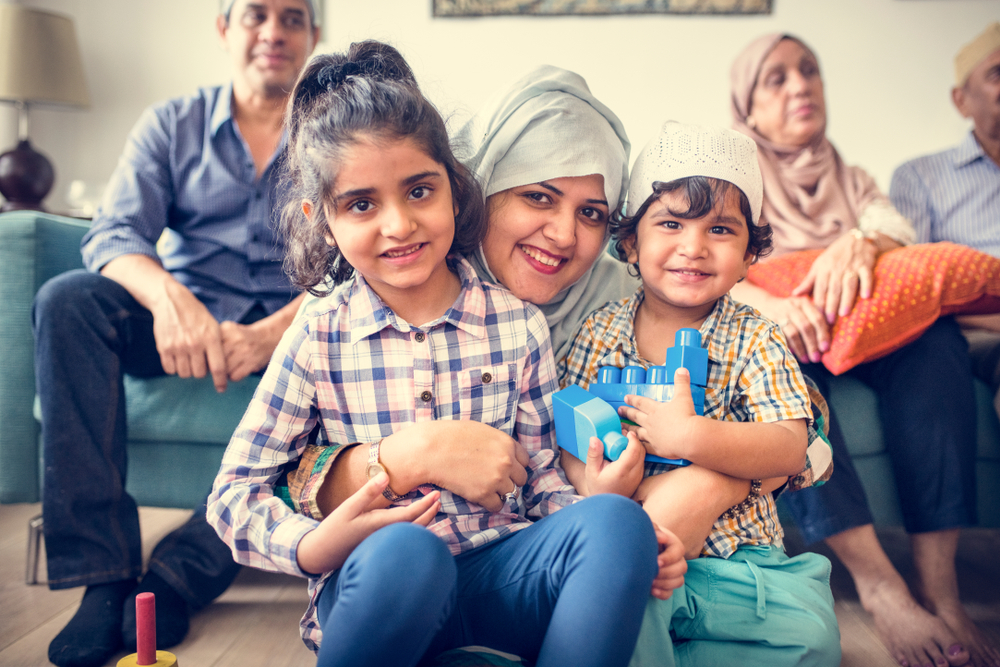 Layla and Ibrahim   
Layla and Ibrahim met at summer retreat where spirituality was the focus, and scholars were teaching them all day. Neither of them was seriously considering getting married, but one of the retreat teachers thought they might make a good match. It seemed like a fairytale, and the retreat gave them an extra spiritual high. Layla could not imagine anything going wrong. She was half Italian and half Egyptian, and Ibrahim came from a desi family. Soon after the nikah, Layla moved across the country into Ibrahim's family home, where his parents, three siblings, and grandmother lived.  Come Ramadan, Layla's mother-in-law, Ruqayya, was buying her new clothes to wear to the masjid. It was out of love, but Sarah had never worn a shalwar kameez in all her life! Ruqayya Aunty started getting upset when Layla was not as excited about the clothes as she was.
As Eid approached, Layla had just picked a cute dress from the department store that she was looking forward to wearing. Yet again, her mother-in-law had other plans for her.
Layla was getting upset inside. It was the night before Eid and the last thing she wanted to do was fight with her new husband. She did not want that stress, especially because they all lived together. At this point, Layla started looking through her Islamic lecture notes. She wanted to know, was this request from her mother-in-law a part of the culture, or was it part of the religion?
Marriage
The basis of all families, undoubtedly, is the institution of marriage. In the Islamic model, the marriage consists of a husband and a wife. In broad terms, marriage is the commitment of two individuals towards each other and their children to live and work together to meet and support each other's needs in the way that they see fit. What needs they meet vary as well, from person to person, and family to family. The marriage bond must sustain the weight of fulfilling first their own obligations toward each other. This is the priority. The marriage must also be strong enough to hold the responsibility of raising the kids, and then the extended family.
How are we as Muslims unique and what makes us different from other family models? We are responsible to Allah. The end goals are what makes us different, and the method in which we work. In other family systems, beliefs are different, goals are different, and the motives are different. Methods can especially be different. In the end, it is quite a different system. What makes us better? Not because we say we are better or because we automatically feel better about ourselves due to a misplaced feeling of superiority. But instead it is because we are adhering to the system put in place by the most perfect God, Allah, the Creator and Sustainer of all the worlds, the One Who knows best what it is we need.
Family Roles:
Each person in the family has a role which Allah

has meant for them to have, and which ethics and common sense tell us to follow. However, our nafs and ego can easily misguide us to live our family life in the wrong way, which is harmful and keeps us suffering. Suffering can take place in many ways. It can take place in the form of neglect or abuse. In the spectrum of right and wrong, Allah

tells us that we are a nation meant for the middle path. So we should not go to any extreme in neglect or abuse.
What are the consequences of mishandling our family roles? Allah

calls this type of wrongdoing "transgression" or "oppression". There are definitely consequences of oppression, abuse, and neglect. There are worldly consequences which we feel in this life, and there are long term consequences in the Akhirah.
Razan and Farhaan
Razan and Farhan had gotten married two years ago. Since they were from different towns, Razan would have to move to Farhaan's hometown. On top of the change of married life, Razan felt pangs of homesickness and did not know many people in the new town. However, Farhaan did not realize what she was going through. He still had the same friends he grew up with for years. They had a die-hard routine to go to football games on Friday night and play basketball on Saturday at the rec center.
Razan was losing her patience. How could he think it was okay to go out with his friends twice on the weekend? Yet he expected her to keep the home together? Her blood started to boil. What does Islam say about this?
Mawaddah and Rahma
The starting point of a family is a healthy relationship between the husband and wife. Allah SWT prescribed in Surah 25: verse 74, that the marriage relationship is supposed to be built on Mawaddah (compassion) and Rahma (mercy). A loving family environment responds to both the needs of the children and the needs of parents. Good parenting prepares children to become responsible adults.
Aliyaah and Irwan
Aliyaah and Irwan had homeschooled their twin children, Jannah and Omar, for four years. They were cautious about where to admit their children for the next school year. Aliyaah felt that she wanted to homeschool her children for another few years. There were no Islamic Schools in their town. Irwan wanted to let his kids go to public schools. He felt that was nothing wrong with knowing how things in the real world are. However, every conversation they started about this issue ended up into a conflict or fight. This was beginning to affect their relationship.
Parenting
Two significant roles that adults in a family play are that they are married and they are parents. It is important that parents work to preserve and protect their marital relationship since it is really the pillar which supports the parenting role. Parenting is a role which Allah

directly addresses in our religion. We will be asked very thoroughly about this most important role which we will all play in our lives.
There is a hadith in which the Prophet Muhammad

reminds us,
"All of you are shepherds and responsible for your wards under you care. The imam is the shepherd of his subjects and is responsible for them, and a man is a shepherd of his family and is responsible for them. A woman is the shepherd of her husband's house and is responsible for it. A servant is the shepherd of his master's belongings and is responsible for them. A man is the shepherd of his father's property and is responsible for them". (Bukhari and Muslim)
Islam has placed a lot of importance on the family unit. A family is the basic building block of Islam. A strong family can facilitate positive social change within itself and the society as a whole. The Quran asserts that human beings are entrusted by their Creator to be his trustees on Earth, thus they need to be trained and prepared for the task of trusteeship (isthiklaf).
Asa youth, it is important to make a concerted effort to develop our family skills so that we grow into that role smoothly. Proper development will prepare a person emotionally, mentally, spiritually, and physically for marriage and family life.
Mona Islam is a youth worker, community builder, motivational speaker, writer, and author. For the past 25 years, Sr. Mona has been on the forefront of her passion both locally and nationally, which is inculcating character development in youth (tarbiyah).  Sr. Mona has extensive knowledge of Islamic sciences through the privilege of studying under many scholars and traveling worldwide.  An educator by profession, she is a published author, completed her masters in Educational Admin and currently doing her doctorate in Curriculum and Instruction. Sr. Mona is married with five children and lives in Houston, TX.
Highly Educated, Willingly Domesticated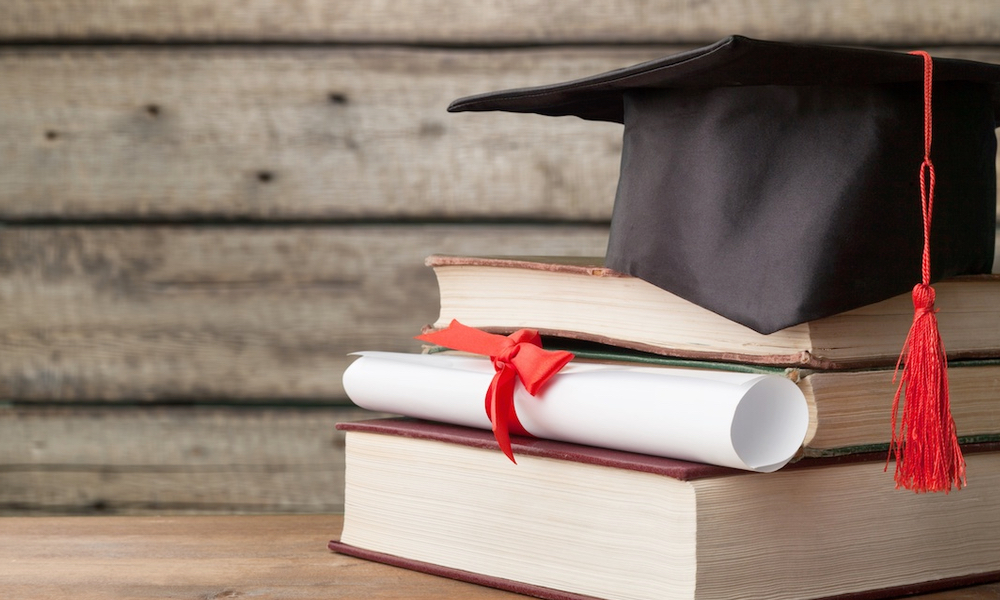 Doctor.  Engineer.  Certified Nurse-Midwife. Writer and Literary Critic.  Lab Technician. Parliamentary Assistant. These highly-trained, respected careers are the culmination of years of intense study, training, and self-discipline.  Most people, upon achieving these esteemed positions, would happily dedicate the rest of their working years to putting their knowledge and expertise to use. They would gradually gain more experience, earn greater pay, and amass professional perks.  Most likely they would also, over time, assume leadership roles, earn awards, or become sought-after experts in their field.
What kind of person has all this at her fingertips, but decides to give it up?  Who would trade in years of grueling study and professional striving for an undervalued position that requires no degree whatsoever What type of professional would be willing to forgo a significant salary to instead work for free, indefinitely, with no chance whatsoever of a paycheck, recognition, benefits, or promotion?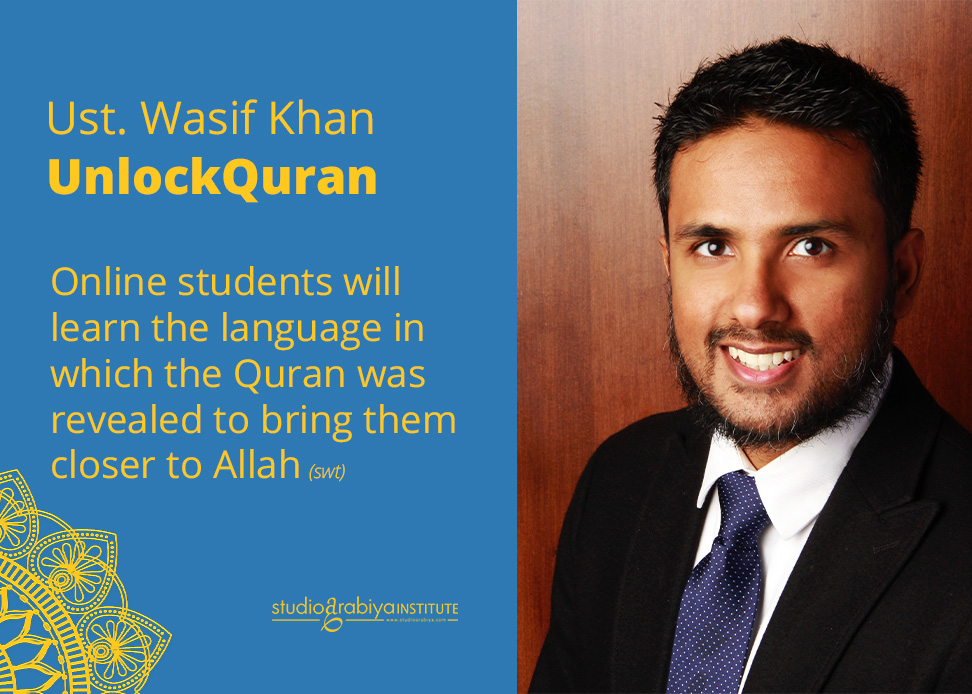 Who else, but a mother?  
While certainly not all mothers choose to give up their careers in order to raise their children, there is a subset of women who do. Stay-at-home-moms (SAHMs) may spend the majority of their days performing unglamorous tasks like washing dishes, changing diapers, and reading storybooks to squirming toddlers, but behind the humble job title are dynamic, educated, and capable women. They may currently have a burp cloth in one hand and a sippy cup in the other, but chances are, SAHMs have a mind and capabilities that reach far beyond the apparent scope of their household duties.  
What motivates a capable and ambitious woman to give up her career and stay home to raise children? Is she coerced into it, or does she choose it willingly? What is her driving force, if not money, status, or respect?  I had many questions for these women -my sisters in Islam and my stay-at-home "colleagues"- and some of their answers surprised me.  
For this article I interviewed seven highly-educated Muslim moms who chose to put successful careers on hold, at least temporarily, to raise their children. Between them, they hold PhDs, MDs, and Masters degrees. While the pervasive stereotype about Muslim women is that they are oppressed and backward, these high-achieving females are no anomaly. In fact, according to her article in USA Today, Dalia Mogahed points out that, "Muslim American women are among the most educated faith group in the country and outpace their male counterparts in higher education."  Across the pond, The Guardian reports that "more young Muslim women have been gaining degrees at British universities than Muslim men, even though they have been underrepresented for decades."    
Ambitions and dreams
Every single one of the women I interviewed grew up in a household with parents who highly emphasized their daughters' education. In fact, all of them were encouraged -either gently or more insistently- to pursue "top" careers in medicine, engineering, or science. Perhaps unsurprisingly, most of the women I interviewed were at the head of their classes at university.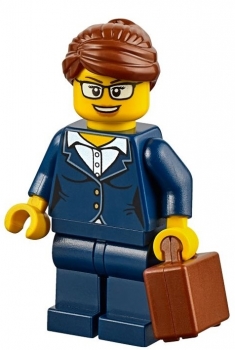 In their school years, before marriage, all of the women I spoke with considered their career to be their main priority; motherhood seemed far-off and undefined. "When in uni," explains Neveen, an endodontist who eventually put her career on hold to be a SAHM and homeschooler, "I never, ever thought I'd homeschool (nor did I believe in it), nor did I ever think I'd be a SAHM. I was very career-oriented. I was top of my class in dental school and in residency."
"I absolutely thought I would be a career woman," agrees Nicole, a mom of three in California who holds a Masters degree in Middle East Studies. "I never considered staying at home with the kids, because they were totally out of my mind frame at the time."
"I expected that after graduation I would follow a research-based career," adds Layla*, another SAHM in California who holds a PhD in Computer Engineering. "I never thought I'd stay at home because I believed it was fine for kids to be in daycare. I also thought SAHMs were losing their potential and missing out on so much they could otherwise accomplish in their lives."
As young women, many assumed that if they ever chose to start a family, they would have assistants, nannies, or domestic helpers to lighten their load. Several of them believed they would put their future children, if any, in daycare. However, the reality of motherhood made each of these women change her mind.  
"My child was highly attached to me," explains Sazida, an Assistant to a Member of Parliament in England, "and I could not envision him being looked after by anyone else despite generous offers from relatives."  
"After I had my first child all I wanted to do was be able to care for her myself," concurs Melissa, a Certified Nurse Midwife from New York.  
Other Motivations
It turns out that maternal instincts were not the only factor that made women choose to drop out of the workforce. Dedication to Islam played an enormous part in their decision-making.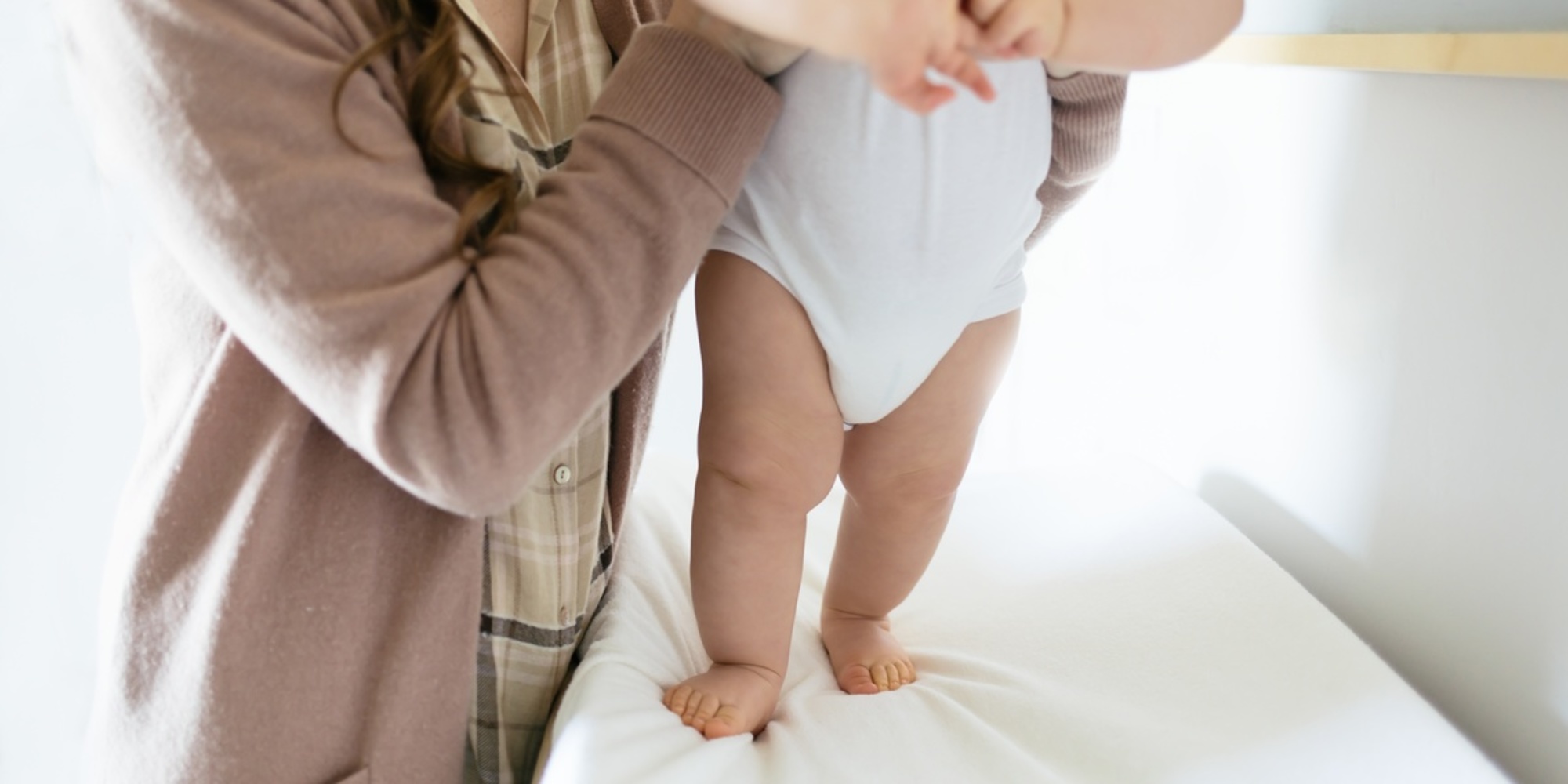 "After having my first child," explains Layla, "I decided that he was far more precious than working. He is a gift that Allah

gave me to protect and care for."
"After I became Muslim," shares Nicole, "My goals changed, and I hoped to marry and have children. I do think it was beneficial for my children to have a parent always there to depend on," she adds. "I feel like I was the anchor in the family for them, and I hope to continue that role."
"What's important to me," asserts Neveen, "Is to raise my kids as good Muslims who love -and are proud of- their life and deen."
Another reason many highly educated women choose to stay at home is because they have the opportunity to homeschool some or all of their children.  Remarkably, out of the seven women who answered questions for this article, five reported that they chose to homeschool at least one child for a few or more years.  
"I really enjoy my homeschooling journey with my kids and I get to know them better, alhamdullilah," states Layla.
The opportunity to nurture, educate, and raise their children with love and Islamic values is the primary reason why these talented women were willing to put their successful careers on hold. "Hopefully Allah

will reward us in Jannah," muses Layla.
Challenges
Although none of the women I interviewed regrets her choice to be a SAHM, they all agree that it is a challenging job that is actually harder than their former career.  
One obstacle they must overcome is the negative perception others have about successful women who make the choice to put their career on hold.  "I soon learnt that casual clothes, a toddler, and a buggy don't give you the same respect as suits and heels," says Sazida.
One would expect, given their faith's emphasis on the dignity of mothers, that Muslim SAHMs would enjoy the support of their family and friends.  Unfortunately, this is not always the case.
One mom explains, "My in-laws offered to look after my child, and my father-in-law couldn't understand why I wanted to stay at home when there was perfectly good childcare that they were offering. After two and three years passed, he got more and more disheartened that I was not earning and complained about the lost potential income."
"My non-Muslim mother told me that I wasting my education," confides Nicole. "She did not support me staying home, though I think she appreciated that I was there for my children and have a good relationship with them.  She was a SAHM as well, so I am not sure where that was coming from, actually."
Melissa's mom was similarly skeptical of her daughter's decision. "My mother didn't love me being fully dependent on my husband," she admits.  
"I was not at all supported by my family or friends," laments Radhia, a Lab Technician with a BS in Microbiology with a Chemistry minor.
Other than being doubted and blamed for their choice, there are other challenges that SAHMs face. Accustomed to mental stimulation, exciting challenges, professional accomplishments, and adult interaction, many former career women find staying at home to raise youngsters to be monotonous and lonely. The nannies, assistants, cleaners, and other workers they had envisioned often never materialized, since hiring these helpers was usually too expensive. Husbands who spent the day working as the family's sole breadwinner, were usually too tired to help with household duties.  A few women admitted that they felt guilty asking for help in the home when their husband was already exhausted from work. To exacerbate the problem, most of the women I interviewed lived far from family, so they could not rely on the help one normally gets from parents and siblings. That means the bulk of the childcare and housework fell onto their laps alone.  
"The main challenges for me," states Nicole, "were boredom, and finding good friends to spend time with who had similar interests. I was also very stressed because the raising of the children, the housework, the food, and overall upkeep of our lives were my responsibility, and I found that to be a heavy burden."
"I think the feelings of vulnerability and insecurity about whether I was a good enough mother and housewife was difficult," shares Melissa. "All my sense of worth was wrapped up in the kids and home, and if something went wrong I felt like a failure."
"It was not as easy as I thought it would be," confesses Radhia. "It was overwhelming at times, and I did miss working. Emotionally and physically, it was very draining."
"Staying home has been harder than I expected," adds Summer*, a Writer and Literary Critic from Boston. "I didn't realize how willful children could be. I thought they'd just do what I said. I'm still trying to get used to the individuality! It's harder than my job was, only because of the emotional load, and the fact that the effort you put in doesn't guarantee the results you hope for."
Money Matters
Giving up their salary also put women in a state of financial dependency, which can be a bitter pill to swallow for women who are used to having their own resources.  
"I felt very dependent on my husband, financially," says Radhia.
"Alhamdulillah, my husband does not refuse if I ask him to buy anything," explains Layla. "However, I felt like I was losing my power of deciding to buy something for someone else. For example, if I want to buy a gift for my mother or my sister, he never refuses when I ask him, but still I feel internally it is harder for me."
"Alhamdulillah my husband's personality is not one that would control my financial decisions/spending," shares Neveen. "Otherwise I would never have chosen to be a SAHM."
"Giving up my career limited my power to make financial decisions," asserts Summer. "I could still spend what I wanted, but I had to ask permission, because my husband knew when 'we' were getting paid, and how much. He paid the bills, which I didn't even look at."
"Asking permission," Summer adds, "is very annoying."
Re-entering the workforce was difficult for some women, while not for others.  The total time spent at home generally affected whether women could easily jump back into their profession, or not.  Some of the moms felt their skills had not gotten rusty at all during their hiatus at home, while others felt it was nearly impossible to make up, professionally, for missed time.  
Words of Wisdom
Although all of the women I interviewed firmly believe that their time at home with their children is well-spent, they do have advice for their sisters who are currently SAHMs, or considering the position.  
"If I could go back and speak to myself as a new mum, I would tell myself to chill the heck out and just enjoy being a new mum," says Sazida.
Melissa offers, "I wish people understood how talented you have to be to run a home successfully. It's a ton of work and it requires you to be able to do everything from snuggle and nurture, to manage the money, budget, plan precisely, be a good hostess, handle problems around the home, manage time, and meet goals all while trying to look cute."
"I would always recommend that women have their own bank account and money on the side," advises Nicole. "You never know when you are going to need it."
"Once their kids are in school," adds Radhia, "I would suggest SAHMs start something from home, or take on part time work, or courses, if necessary."
"For moms choosing to stay at home," Layla suggests, "I would say try to work part-time if your time permits, and if you have a passion for working. Trust that Allah

will protect you, no matter what. Remember, you are investing in your kids, and that is far more important than thinking 'I need to keep money in my pocket.'"
Support, don't judge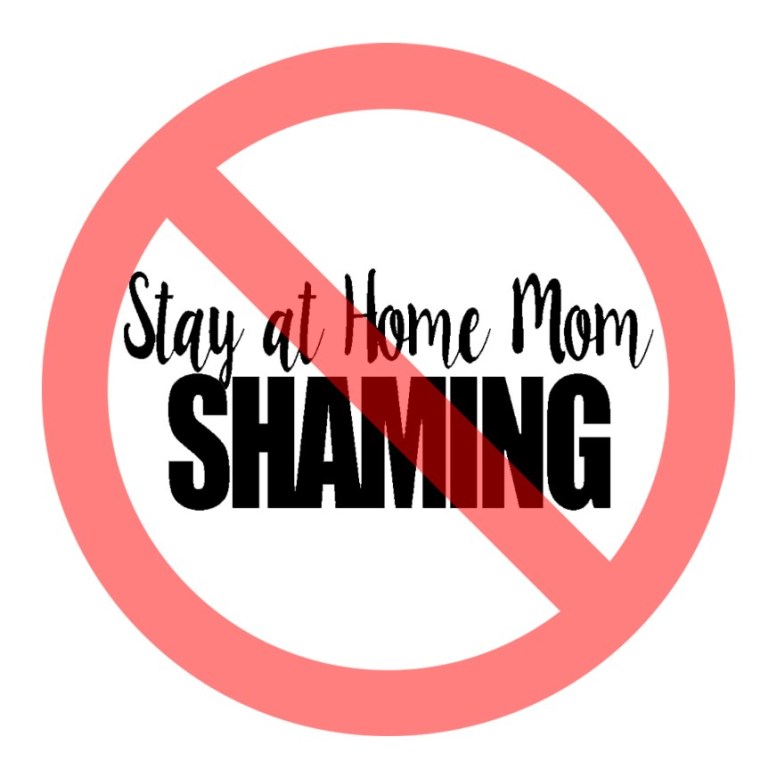 As a Muslim ummah, our job is to support one another as brothers and sisters.  It seems people forget this oftentimes, and erroneously believe that we are entitled to gossip, speculate, and sit in judgement of each other, instead.  In our lives we will all undoubtedly encounter women who choose to continue their careers, and those who put them on hold, and those who decide to give them up completely. Before we dare draw conclusions about anyone, we must keep in mind that only Allah

knows a person's entire story, her motivations, and her intentions. Only He

is allowed to judge.  
We must also remember that some women, for a variety of reasons, do not have the luxury of choosing to stay at home. They must work to the pay the bills. Allah

knows their intentions and will reward their sacrifices as well.
It is my hope that this article will not cause more division amongst us, but rather raise awareness of the beautiful sacrifices that many talented and intelligent women willingly make for the sake of their children, and even more so, for the sake of Allah

.  They are the unsung heroes of our ummah, performing an undervalued job that is actually of utmost importance to the future of the world.
*Name has been changed
For the past decade, writer Laura El Alam has been a regular contributor to SISTERS Magazine, Al Jumuah, and About Islam. Her articles frequently tackle issues like Muslim American identity, women's rights in Islam, support of converts/reverts, and racism. A graduate of Grinnell College, she currently lives in Massachusetts with her husband and five children. Laura recently started a Facebook page, The Common Sense Convert, to support Muslim women, particularly those who are new to the deen.
Read Books, Build Character, Inspire Generations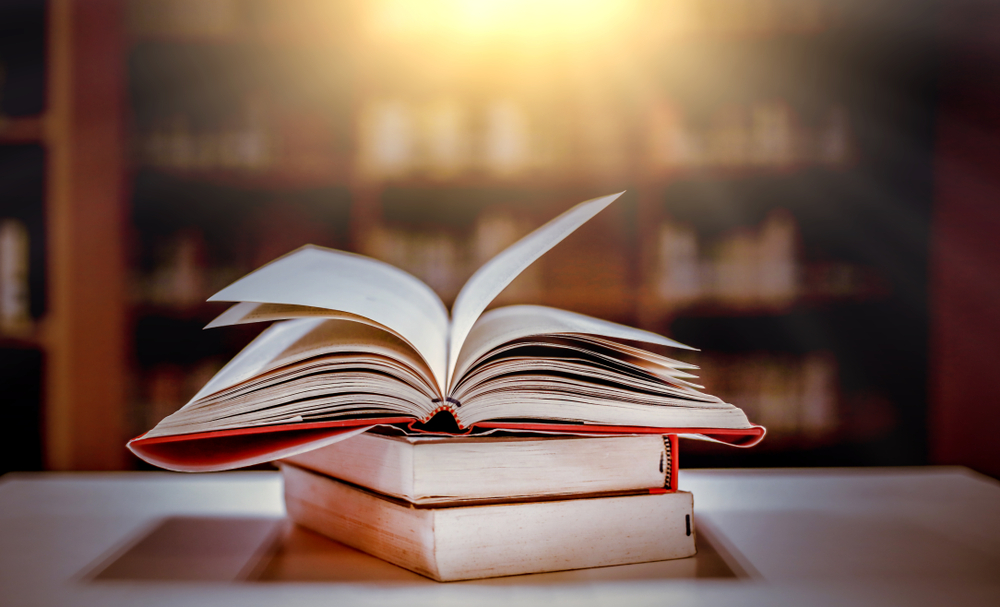 By Dr. Muhammad Abdul Bari
Believers would recognise that God has made knowledge the foundation for the superiority of human beings over other creatures on Earth. The first word revealed to the Prophet Muhammad (peace be upon him) was 'Iqra', meaning 'read' or 'recite'. The Prophet said "the seeking of knowledge is obligatory for every Muslim" (Al-Tirmidhi). Knowledge thus goes hand in hand with the Islamic creed.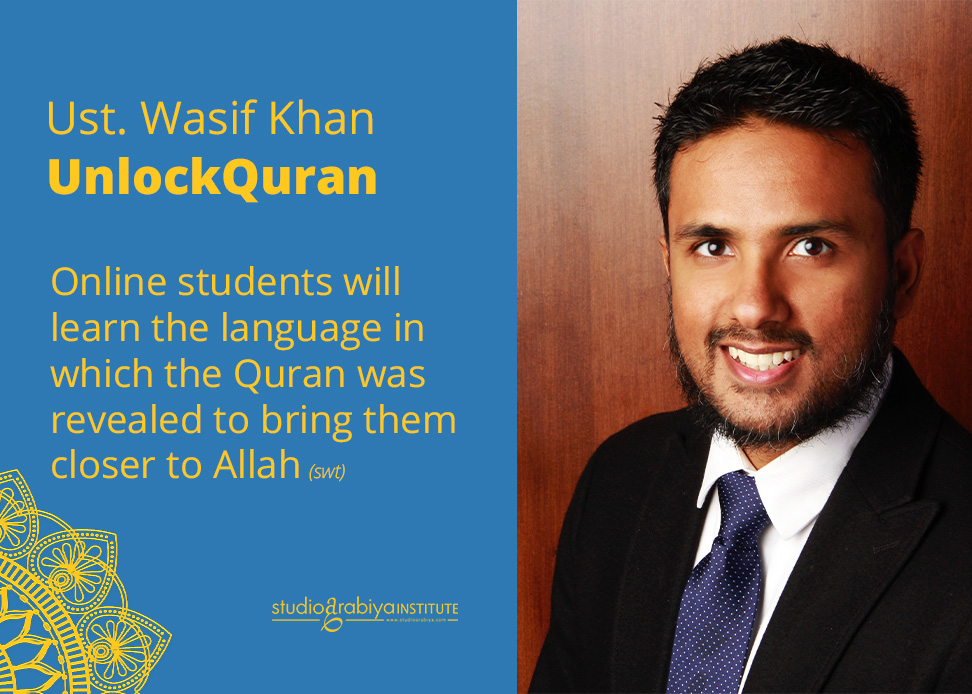 Muslims are asked to seek knowledge by reading, learning and reflecting to live their lives as stewards in our planet. They are asked to supplicate "O my Lord! Advance me in knowledge" (Al-Qur'an 20:114). To emphasise the message of the superiority of learned people in Islam, the Prophet said, "The superiority of the learned man over the worshipper is like that of the moon, on the night when it is full, over the rest of the stars …" (Abu Dawud).
One can observe exemplary practices amongst those who are often labelled as enlightened. A trait that typically stands out prominently is their craving for knowledge and emphasis on reading. Many would own bookshelves or even a private library in their homes; public libraries would abound across the country. Through knowledge, scholarship, good character and hard work they endeavour to create long-lasting civilisations; whether it be Greek, Indian or Chinese examples.
During the Islamic Golden Age which began in the 8th century and lasted over 600 years, Muslims flourished in intellectual pursuits because of their thirst for learning. They became the ardent lovers of books and became synonymous with knowledge. They made momentous progress in all areas of life. At a time when books were written and copied by hand, affluent Muslims spent their wealth to establish libraries, mostly adjacent to schools or mosques, so that everyone could use them. Books and libraries became the Muslims' umbilical cord in connecting their material progress and spiritual quest together.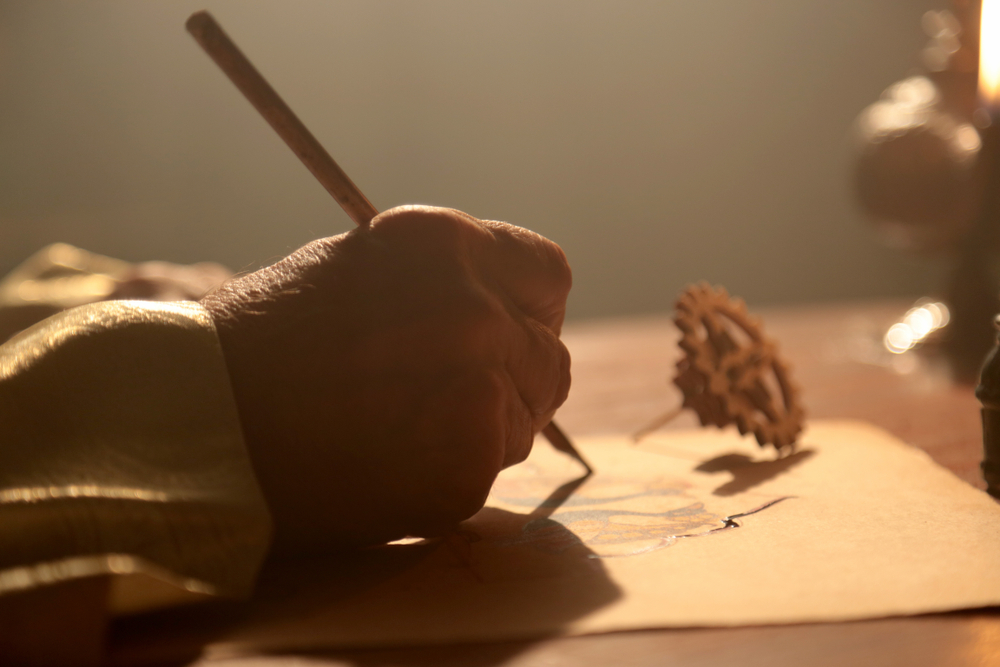 During their peak cultural and intellectual period, Muslim scientific and technological innovations, as well as their translations of ancient Greek knowledge into Latin, inspired Europe in its intellectual resurgence. This Muslim-led knowledge revolution with the flowering of science, art, medicine, and philosophy spread across the Muslim world. It was the infusion of this knowledge into Western Europe that fuelled the Renaissance and the scientific revolution. The invention of the printing machine in 1451 further helped to transform Europe, as knowledge rapidly reached beyond the elite class.
While Europe was brimming with energy and started its new journey with astounding vigour, political weaknesses and collective inertia meant the Islamic world fell into stagnation. One calamity that befell Muslims, considered by many historians to be a hammer blow to their intellectual backbone, was the Mongol invasion of Muslim lands. The occupation of Baghdad in 1258 witnessed an unparalleled barbarity; killing scholars, burning books and destroying libraries. In spite of the successful military fightbacks against the Crusading armies, the conversion of many Mongol invaders to Islam and the victories of the Ottomans over the next few centuries, the Muslim world gradually succumbed to intellectual passivity and socio-political fracture. The rest – the colonisation of lands and minds, eventual independence but subsequent failures of leadership to this day – is history.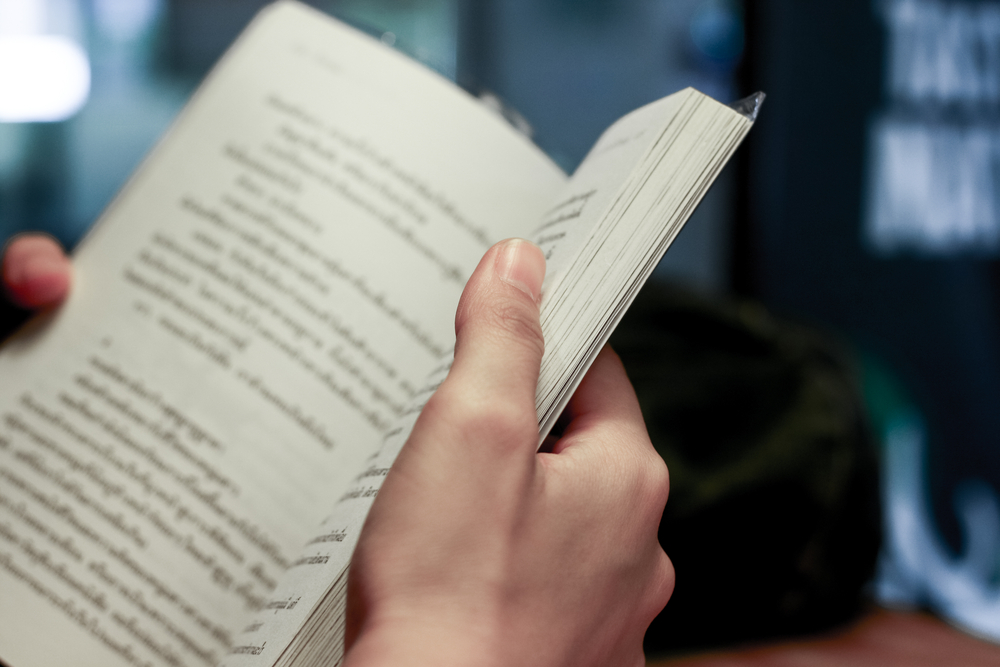 Today, the overall condition of Muslims – in terms of their education level, economic performance and intellectual standard – is less than satisfactory. Their political and religious leadership has imploded in many places; their ineffective governance and lack of institutional capacity to harness human and material resources are still hindering progress. Post-9/11 disorder in the form of imposed or proxy wars in historic lands and failed or repressive politics in some countries have displaced millions of people from their homelands.
There are however signs of genuine awareness and reappraisal as well as positive changes in many places. It is time Muslims sharpen their reading habits, build character and find practical ways to join the dots of good works with a 'glass half full' attitude. The regeneration of their grass-roots leadership across the world of Islam – from parents at home, teachers in school and Imams in mosques – has become a necessity. Muslims must learn to excel in what they do in their family, community, workplace and wider society with inclusive social activism. Only then, can they create an effective civil society everywhere.
Their reading, as in their heydays, should start from core religious texts for moral guidance and spiritual peace to all areas of modern knowledge which has made astounding progress in recent decades largely without Muslim input. Reading activates the human brain and provides food for thought and is vital for developing curiosity and enhancing critical autonomy. Ultimately it is knowledge that empowers a people.
In a world of information overload, one has to pick and choose what to read and what not to. With our short and limited lifespan, we cannot afford to waste time by only reading junk and indulging in vanity. Good books are the sources of silent power; they are the pillars of success. Like a balanced diet for a human body, good books are vital sources for mental agility and spiritual peace. Reading should be for a purpose that injects the attitude of reflection and action, build character to act for the good of all. Good reading nourishes from within, fills hearts and souls with gratefulness to God for all the bounties around and catapults people to serve others with the best of human character, Adab.
Let us read books, inspire children, and help create a better world for our future.
Dr. Muhammad Abdul Bari is an educationalist, parenting consultant, and author. His memoir A Long Jihad: My Quest for the Middle Way was published in summer 2018. Dr. Abdul Bari is the former Secretary-General of the Muslim Council of Britain.
Here is Dr Bari's concise recommended reading list:
Children Related
1)  Islam for Children Series
2)  Children's books on various topics – Khurram Murad
3)  Golden Domes and Silver Lanterns: A Muslim book of Colors – Hena Khan
4)  Crescent Moons and Painted Minarets: A Muslim Book of Shapes – Hena Khan
5)  A Guide to Parenting in Islam: Cherishing Childhood – Muhammad Abdul Bari
Al-Qur'an/Qur'an Related
1)  To choose 2-3 from classical and modern Tafsirs
2)  Understanding the Quran Themes and styles – Mohammad Abdel Haleem
3)  The Majestic Quran: A Plain English Translation – Musharraf Hussain
4)  Way to the Qur'an – Khurram Murad
Hadith/Prophet

1)  The Complete Forty Hadith – Imam an-Nawawi
2)  Stories of the Prophets – Ibn Kathir
3)  Muhammad – Martin Lings
4)  Companions of the Prophets 1 and 2 – Abdul Wahid Hamid
5)  The Sealed Nectar: Biography of the Noble Prophet – Safiur Rahman Al-Mubarakpuri
6)  In The Footsteps of the Prophet – Tariq Ramadan
Islam/Islam Related
1)  Ihya Ulum Id Din: Book of Religious Learning Hardcover – Imam Ghazali
2)  In The Early Hours: Reflections on Spiritual and Self Development – Khurram Murad
1)  The Road to Mecca – Muhammad Asad
2)  Islam Between East and West – Alija Izetbegović
3)  Islam and the Destiny of Man – Gai Eaton
4)  Autobiography of Malcolm X
5)  Inescapable Questions: Autobiographical Notes – Alija Izetbegović
6)  To Be a European Muslim – Tariq Ramadan
7)  A Long Jihad: My Quest for the Middle Way – Muhammad Abdul Bari
8)  1001 Inventions: Muslim Heritage in our World – Chief Editor, Salim TS Al-Hasani
1)  Amusing Ourselves to Death – Neil Postman
2)  Long Walk To Freedom: The Autobiography of Nelson Mandela
3)  The Impossible State: Islam, Politics, and Modernity's Moral Predicament – Wael Hallaq