Behind the Scenes: Anatomy of Prayer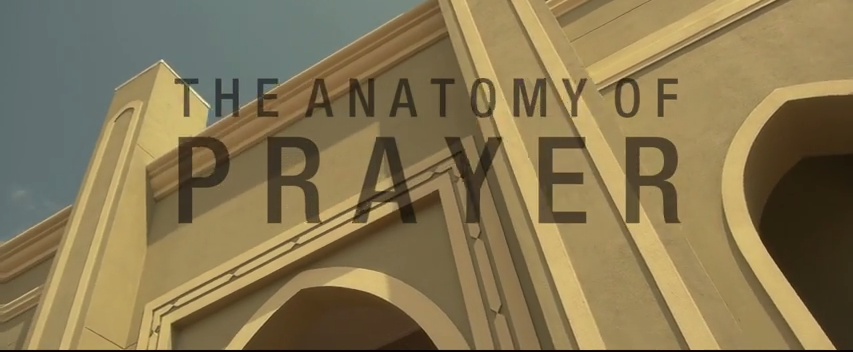 There are two things I wanted to explain about this short film: how and why I made it.

First question is why I made it?
I made this video for a couple of reasons one being I had recently bought a new camera, the Panasonic GH2, so I was itching to test it out and challenge myself with a unique creative project. Secondly, my inspiration came after watching a video entitled Zen by Andrew Reid the editor of EOSHD.com. Andrew made the film in Shanghai with the exact same camera. After watching it I felt compelled to try and make the best video I could and compete with his level of production.
Now what made me think of the subject matter is while watching his video, I noticed how he highlighted the simple elegance of the Buddhist temple and the beauty of these people's worship that immediately drew my mind to Salah. The very simple yet thought-provoking idea that we visit the house of Allah on a daily basis only to worship Him was powerful to me. Going to the Masjid for Salah on a daily basis can sometimes become a mundane practice, so I wanted to highlight the power of simple actions like Wudu and Adhan, and I wanted to showcase the hidden beauty inside of the Masjid that we walk by on a daily basis yet never really notice.
The other reason I wanted to make this video was because I wanted to make something that was simply beautiful and thought provoking. I feel like films in the Islamic realm are being used as another vehicle to preach instead of being creative works that engage an audience. Most of the Islamic or Muslim short films that you see are either preaching towards a certain cause or telling people that they shouldn't sin because they're going to die one day. A filmmaker's job is to tell a story, present an idea, or pose a question to the audience and allow them to come to their own conclusion.
The second part of this post is the how. Step by step, I'm going to explain how I prepared for the shoot, how I filmed and what I did in postproduction to get the look that you see in the final version.
To prepare for this shoot, the first step was to choose the right location. It just so happened I was headed to Houston that weekend for my brother's (Abdul Nasir Jangda) seminar (Tafseer of Surah Yaseen). Once we arrived at the newly completed Masjid Maryam I knew this would be a great place to shoot. Secondly, I needed a primary subject. One of my brother's students who was with us, Hafidh Hassan Faye, agreed to participate; at that point I began to mentally put together the film in my head. I scouted the Masjid top to bottom gathering a shot list and organizing my day so that I could gather as much footage as possible.
In the end, I had 2 hours and nearly 20 GB's of footage, which resulted in a 3.5 minute video. The key to any shoot is to get every possible shot because you can't always get all of your equipment and go back to your location and recreate things exactly the same way, so the rule of thumb is do 3 takes and then do 3 more just to be safe, an extra take doesn't cost you anything.
The next step was to film everything. This part was much easier because I had properly organized everything in step one so I simply went down my list, getting all of the shots needed. The only part that was a bit difficult was getting shots of people praying because I wanted a close intimate shot, but at the same time didn't want to get so close as to disturb someone's Salah by distracting them. And for the shots of people praying in Jammah, I had to man the camera and pray afterwards which required me to explain myself more times than I would have liked.
Below is a full breakdown of the equipment I used on this shoot:
Panasonic GH2 hacked
18-55mm Lens (3.5-5.6)
Quantaray 9502 Tripod
Tripod Dolly
It doesn't seem like a lot of equipment, I know. And that's because it's not. I didn't have multiple lenses to use, didn't have a follow focus, no slider, no ND filter, no crane, and no steadicam. Would these things have made my film better? Maybe. Would they have made the shoot easier? Definitely. But the point is you don't have to have them to create something, you simply have to have the motivation and ingenuity to go out and shoot.
David Kong wrote a great blog post over at Philip Bloom about a film he shot in Italy with literally 1 DSLR and a shoulder bag of gear. It's a really informative post which I think any newbie filmmaker should read because when people get interested in making videos many times they can become more obsessed with equipment than actually filming.
However, now having used this camera for almost 2 years I will make a few recommendations; first you need to read Andrew Reid's GH2 Shooters Guide back to back. He will teach you how to hack it so you can maximize the camera's abilities and give you recommendations on lenses and settings. And he provides a great breakdown of basic camera techniques, terminology, and concepts for beginners. Its only $20 and if you really want the most out of your camera it's well worth it. I won't go into detail about accessory recommendations for the GH2 because that will get very long and technical, I'll simply advise you to get his book. I'll just quickly list which lenses I would recommend getting for this camera. I own two of them and they have served me very well and I hope to buy the third one as well. All three of these lenses are also recommended in Andrew's book.
First off is the Canon FD 50mm 1.8, if you're going to use the GH2 or any other MFT DSLR for video you have to get this lens for two reasons:
1. It delivers a fantastic image and
2. It is dirt-cheap! Literally dirt-cheap!
Canon FD lenses are outdated lenses that were used on film cameras before the advent of digital photography and autofocusing. So because these lenses have no digital mechanism and MFT cameras have no mirror they both work perfectly together. You simply need a cheap $20 adapter to connect the lens to the camera mount and you can easily pick up a 50mm 1.8 for $20-$30 on eBay. I bought mine off Craigslist for $20. All in all you get the whole setup for $40-$50.
Second is the Panasonic 14mm 2.5, this lens has been very handy because
One, it is an original Panasonic lens so it autofocuses, which is very useful when shooting quick videos, especially web content such as the Qalam Hangout which are all shot on this lens. The second reason, which is why I bought this lens in the first place, is to shoot the Qalam Hangout with it is because it is super wide. You see one of the shortcomings of the GH2 is that it has a cropped sensor. In my opinion this doesn't affect image quality, Philip Bloom and Andrew Reid have both done image comparisons of the GH2 and other Full Frame DSLR's and this camera performs just as well as most full frame cameras. I won't get into the argument of my camera is better than your camera, but simply put all cameras will have some sort of shortcoming and you have to buy based on what your needs are.
I bought the GH2 for 2 primary reasons. It has a mic jack which many DSLR's don't and it has no video time limit, virtually all DSLR's that are capable of video have artificial time limits such as 12 minutes or 29.59 minutes. This is done so that the camera does not get taxed as a camcorder, the GH2 is the only DSLR I know of that doesn't have a time limit and because I quite often film extended content like lectures. This was an important feature to me. Back to the matter at hand, because of the GH2's cropped sensor a 50mm lens will deliver a 100mm image so I needed a super wide lens so that I could easily shoot in small spaces, it cost me roughly $200 and it was well worth it.
Third is a lens I don't own, but it will definitely be my next purchase, the Noktor 12mm 1.6. This is an even wider lens than my 14mm and it is a lot faster which will be very useful for low light, however like the 50mm it is manual focus only so I will still keep my 14mm but its definitely on my wish list. This lens is slightly pricy at $500.
Below is a video I filmed with my GH2 and the 50mm and 14mm:

Now post-production is a funny story, even though I just released the film, it was in fact shot well over a year ago. Between working full time and being a college student I don't get much time to indulge in creative personal projects, but Alhamdulilah due to organizing my schedule better, encouragement from my brother, and the Barakah of Ramadan I was able to finally complete the film. I edited the entire film in Sony Vegas Pro. I currently use version 11. If you would like to argue with me about how Premiere Pro and Final Cut are better softwares then email me and we'll go at it, but suffice it to say I have used every pro grade editing software and I find Vegas to be the most intuitive, compatible, functional and easy-to-use software. I also color graded parts of the film using Magic Bullet Looks.
I hope this post was informative for everyone, if parts of it were too technical I apologize, if you have any questions please feel free to contact me. If you enjoyed the film and this post then please share it with others.
By – Abdullah Jangda
How Do Muslims Plan for Disability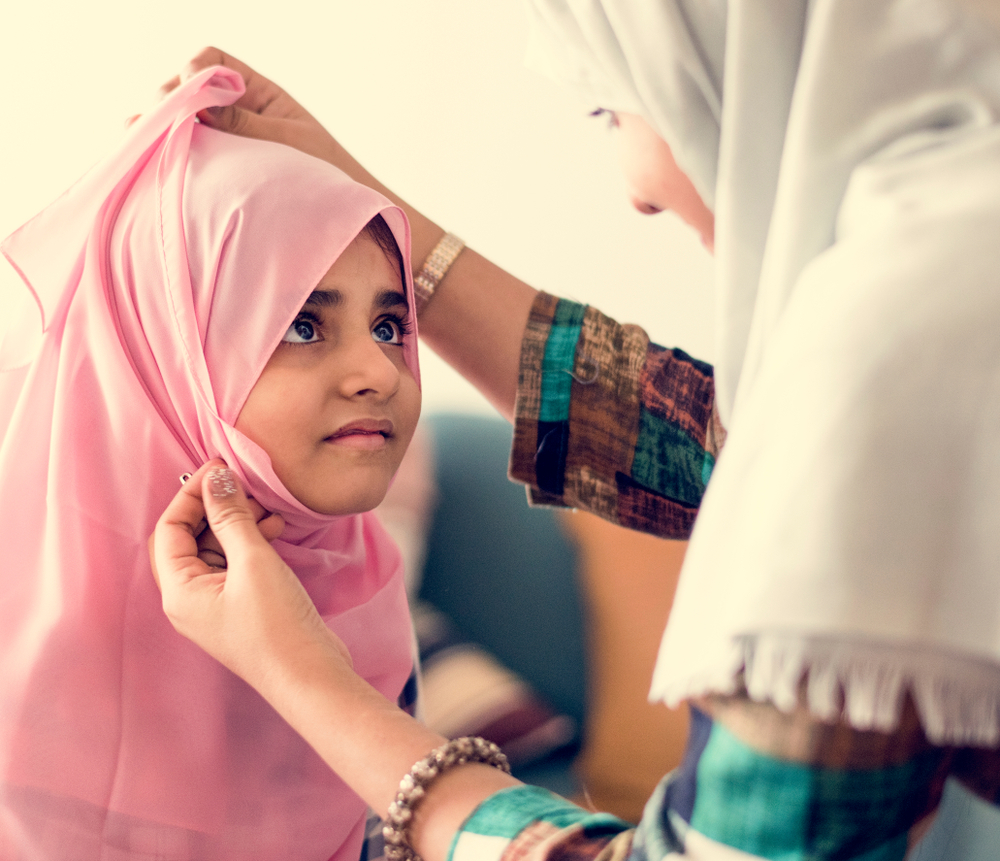 Families with children with disability have an extraordinary set of challenges and blessings.  Disability (or special needs) is a broad term.
Many disabilities will prevent what we often think of as "normal."  It may hinder or prevent educational opportunities, and employment. Many people with "special needs" can get educated, get married and live long and productive lives.  The problem for many parents of younger children with special needs is that they typically have no certainty about their children's future needs. Even if the situation looks dire, it may not stay that way.  

How do parents plan for a world where they may not be around to see how things will end up for their special needs children?  What can they do to help their children in a way that does not violate Islamic Inheritance rules?
Certain types of disability, especially the loss of executive decision-making ability, could also happen well into adulthood.  This can be a threat to a family's wealth and be the cause of internal conflicts. This is the kind of thing every adult needs to think about before it happens.  
The Problem
The issues are not just that parents believe their special needs child will need more inheritance than other children. Muslim parents usually don't think that. Some parents don't want their special needs child to get any inheritance at all.  Not because of any ill-will against their special needs child; just the opposite, but because they are afraid inheritance will result in sabotaging their child's needs-based government benefits.    
Many, perhaps most special needs children do not have any use for needs-based benefits (benefits for the poor).  But many do, or many parents might figure that it is a distinct possibility. This article is a brief explanation of some of the options available for parents of special needs children.  It won't go over every option, but rather those that are usually incorporated as part of any Islamic Estate Planning.
Please Stand By
Example:  Salma has three daughters and two sons.  One of her children, Khalida, 3, has Down Syndrome.  At this point, Salma knows that raising Khalida is going to be an immense challenge for herself, her husband Rashid and all the older siblings.  What she does not know, however, is what specific care Khalida is going to need through her life or how her disability will continue to be relevant. She does not know a lot about Khalida's future marriage prospects, ability to be employed and be independent, though obviously like any parent she has nothing but positive hopes for her child's life.   
In the event of her death, Salma wants to make sure her daughter gets her Islamic right to inheritance.  However, if Khalida needs public benefits, Salma does not want her daughter disqualified because she has her own money.
Her solution is something called a "stand-by special needs trust." This type of trust is done in conjunction with an Islamic Inheritance Plan and is typically part of a living trust, though it could also be a trust drafted into the last will.  I will describe more about what a special needs trust is below. For Salma, she is the Trustee of her trust. After she dies, she names her husband (or someone else) the successor Trustee. The trust is drafted to prevent it from becoming an "available resource" used to determine eligibility for public benefits such as Supplemental Security Income (SSI), Medicaid and other benefits that go with that.
If it turns out that Salma passes away when Khalida is 5, and her assets are held in trust for her until she is 18 and her Trustee determines she does not need a special needs trust, she will get her inheritance precisely like everyone else based on their Islamic right.  If she does need benefits, the Trustee will only make distributions to Khalida that would not harm her eligibility.
This way, there is no need to deny Khalida her inheritance because of her disability, and she is also making sure giving her daughter inheritance would not harm her daughter's healthcare or other necessary support.  
The Shape of Special Needs Trusts
A stand-alone Special needs trusts, which is sometimes called a "supplemental needs trust" the kind without the "stand-by" variation I described above, are a standard device for families that have children with special needs. A trust is a property ownership device. A Grantor gives the property to a Trustee, who manages the property for the benefit of a beneficiary. In a revocable living trust, the Grantor, Trustee, and Beneficiary are typically the same person.  
When the trust is irrevocable, the Grantor, Trustee, and Beneficiary may all be different people. In a special needs trust, the person with a disability is the beneficiary. Sometimes, the person with a disability is also the Grantor, the person who created the trust.  This might happen if there is a settlement from a lawsuit for example and the person with special needs wants it to be paid to the trust.  
In many if not most cases, the goal may not be to protect the beneficiary's ability to get public benefits at all. Many people with a disability don't get special government benefits.  But they do want to protect the beneficiaries from having to manage the assets. Some people are just more susceptible to abuse.
The structure of the arrangement typically reflects the complexity of the family, the desire of siblings and extended family to continue to be involved in the care and attending to the needs of the person with a disability, even if they are not the person directly writing checks.   
Example: Care for Zayna
Example: Zayna is a 24-year-old woman with limited ability to communicate, take care of her needs and requires 24-hour care.  Zayna has three healthy siblings, many aunts, uncles, and cousins. Her father, Elias, earns about $70,000 per year and is divorced. Zayna's mother Sameena cannot contribute, as she is on social security disability. However, Zayna's adult brother and sisters, brother in laws, sister in law and several aunts, uncles want to help Zayna meet her needs E.lyas creates a third party special needs trust that would ensure Zayna has what she needs in the years to come.
Zayna receives need-based public benefits that are vital to her in living with her various disabilities and her struggle to gain increasing independence, knowledge and dignity.  So the trust needs to be set up and professionally administered to make sure that when Zayna gets any benefit from her trust, it does not end up disqualifying her ability to get any needs-based benefit.  
Contributions to the special needs trust will not go against Islamic Inheritance rules unless made after the death of the donor.
If Zayna dies, her assets from the special needs trust will be distributed based on the Islamic rules of inheritance as it applies to her.
When disability planning is not about Public Benefits
Perhaps most families with special needs children do not use any needs-based public assistance.  They are still concerned about special needs and planning for it.
Example:  Khadija, 16, is on the autism spectrum. For those familiar with the autism spectrum, that could mean a lot of things.  For her parents, Sarah and Yacoob, other than certain habits that are harmless and easy to get used to, it means Khadija is very trusting of people. Otherwise, she does well in school, and her parents don't think she needs way more help than her siblings and she has just as good a chance of leading a healthy and productive life as any 16-year-old girl.  
The downside of being too trusting is that the outside world can exploit her.  If she ends up getting inheritance or gifts, she may lose it. The parents decide that when she gets her inheritance, it will be in a trust that would continue through her life.  There will be a trustee who will make sure she has what she needs from her trust, but that nobody can exploit her.
In some ways, what Khadija's parents Sarah and Yacoob are doing is not so different from what parents might do if they have a child with a substance abuse problem.  They want to give their child her rights, but they don't want to allow for exploitation and abuse.
Considering your own needs
There are many people who are easy marks for scammers, yet you would be unlikely to know this unless you are either a close friend or family member, or a scammer yourself.  While this often happens to the elderly, it can happen at just about any age. Everyone should consider developing an "incapacity plan" to preserve their wealth even if they lose their executive decision-making ability.   
There is this process in state courts known as "conservatorship." Indeed, entire courtrooms dedicate themselves to conservatorships and other mental health-related issues.  It is a legal process that causes an individual to lose their financial or personal freedom because a court has essentially declared them not competent to handle their affairs. Conservatorships are a public process.  They can cause a lot of pain embarrassment and internal family strife.
One of the benefits of a well-drafted living trust is to protect privacy and dignity during difficult times.
Example: Haris Investing in Cambodian Rice Farms
Haris, 63, was eating lunch at a diner.  In the waiting area, he became fast friends with Mellissa; a thirty-something woman who was interested in talking about Haris's grandchildren.  The conversation then turned Melissa and her desire to start a business selling long distance calling cards. Haris was fascinated by this and thought it made good business sense. Haris gave Mellissa $20,000.00. The two exchanged numbers. The next day, Mellissa's number was disconnected.
Haris's wife, Julie became alarmed by this.  It was out of character for her husband to just fork over $20,000 to anyone on the spur of the moment.  What was worse is that the business failed immediately.  
Three months later,  Haris meets Mellissa at the diner again.  She then convinces Haris to invest $50,000 in a Cambodian rice farm, which he does right away.   His wife Julie was pretty upset.
How living trusts helps
As it happened though, Haris, a few years before, created a living trust.  It has a provision that includes incapacity planning. There are two essential parts to this:  The first is a system to decide if someone has lost their executive decision-making ability. The second is to have a successor Trustee to look over the estate when the individual has lost this capacity.  This question is about Haris's fundamental freedom: his ability to spend his own money.
If you asked Haris, he would say nothing is wrong with him.  He looks and sounds excellent. Tells the best dad jokes. He goes to the gym five times a week and can probably beat you at arm wrestling. Haris made some financial mistakes. Everyone makes mistakes.
Julie, and his adult children Haroon, Kulsum, Abdullah, and Rasheeda are not so sure it's just a mistake.  The living trust created a "disability panel." This panel gets to vote, privately, in if Haris should continue to act as Trustee of his own money.  If they vote that he should not manage his own money, his wife does it for him.
The family has a way to decide an important and sensitive issue while maintaining Haris' dignity, privacy and wealth.   Haris's friends don't know anything about long distance calling cards or a Cambodian rice farm; they don't know he lost his ability to act as Trustee of his trust.  Indeed the rest of the world is oblivious to all of this.
Planning for everyone
Islamic inheritance is fard and every Muslim should endeavor to incorporate it into their lives.  As it happens it is an obligation Muslims, at least those in the United States, routinely ignore or deal with inadequately.  However, there is more to planning than just what shares go to whom after death. Every family needs to create a system. There may or may not be problems with children or even with yourself (other than death, which will happen), but you should do whatever you can to protect your family's wealth and dignity while also fulfilling your obligations to both yourself and your family.
Cleaning Out Our Own Closets This Ramadan: Bigotry
Why Eliminating Hate Begins with Us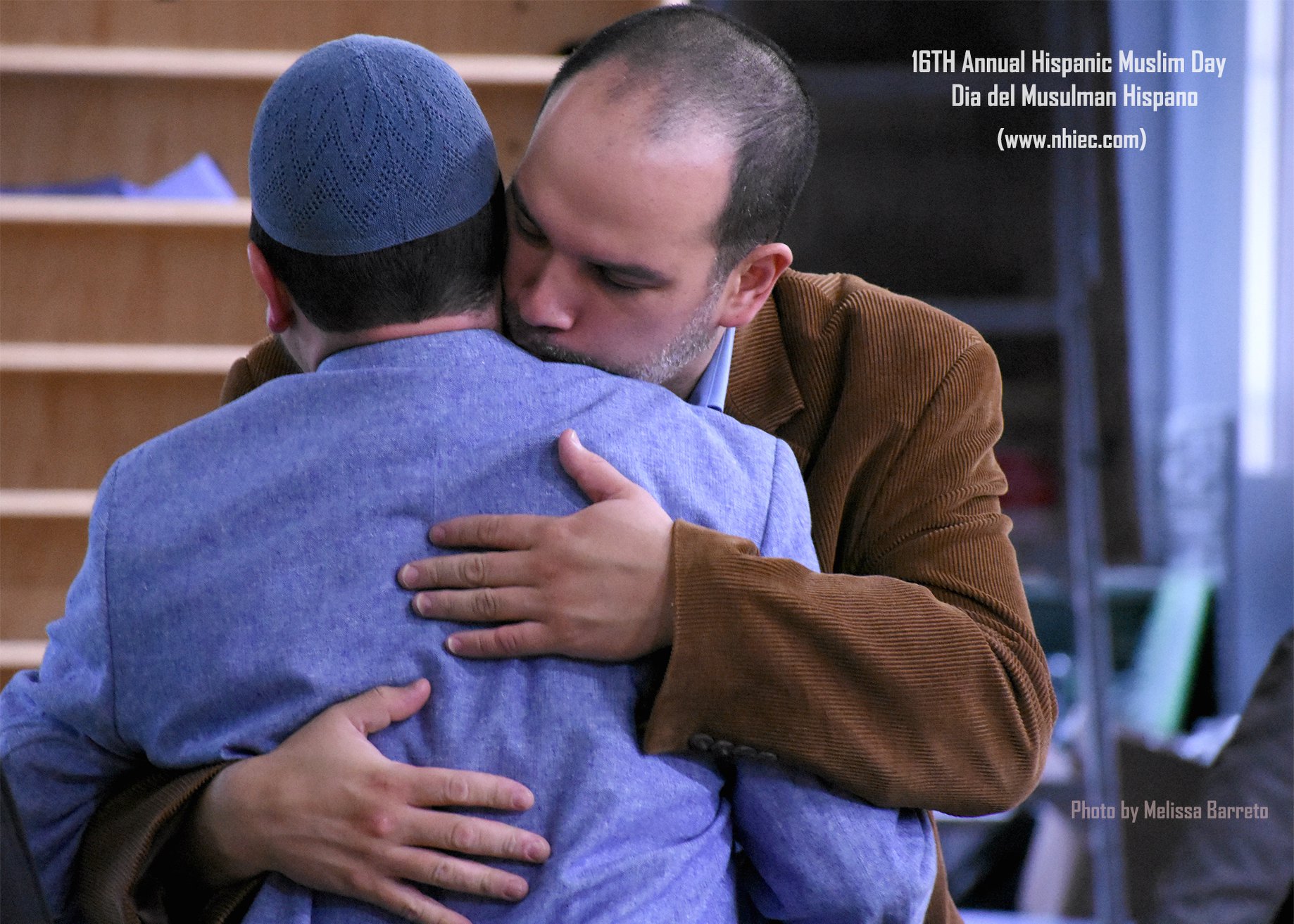 Before Muslims take a stand against xenophobia in the U.S., we really need to eradicate it from our own community.
There. I said it.

There is no nice way to put it. Muslims can be very intolerant of those outside their circles, particularly our Latino neighbors. How do I know? I am a Latina who came into Islam almost two decades ago, and I have experienced my fair share of stereotypes, prejudice, and just outright ignorance coming from my very own Muslim brethren.
And I am not alone.
My own family and Latino Muslim friends have also dealt with their daily doses of bigotry. Most of the time, it is not ill-intentioned, however, the fact that our community is so out of touch with Latin Americans says a lot about why we are often at the receiving end of discrimination and hate.
"Indeed, Allah will not change the condition of a people until they change what is in themselves…" (The Qur'an, 13:11)
Recently, Fox News came under fire for airing a graphic that stated, "Trump cuts aid to 3 Mexican countries," on their show, "Fox and Friends Weekend." The network apologized for the embarrassing error, but not before criticism of their geographical mishap went viral on social media. The reactions were of disbelief, humor, and repugnance for the controversial news channel that has become the archenemy of everything Islamic. People flooded the internet with memes, tweets, and comments regarding the ridiculous headline, Muslims included. American Muslim leaders quickly released statements condemning the lack of knowledge about the difference between Mexico and the nations of Central and South America.
Ironically, however, just about two months ago, my eldest son wrote an essay about the bullying he experienced in an Islamic school, which included insults about him being Mexican and "eating tacos" even though he is half Ecuadorian (South America) and Puerto Rican (Caribbean), not Mexican. I include the regions in parentheses because, in fact, many Muslims are just as geographically-challenged as the staff at Fox News. When a group of Hispanic workers came to replace the windows at his former school, my son approached them and spoke to them in Spanish as a means of dawah – teaching them that there are Latin American and Spanish-speaking Muslims. His classmates immediately taunted him saying that the laborers were "his cousins." Although my son tried countless times to explain to his peers the difference between his origins and Mexico and defended both, they continued to mock Latinos.
On another occasion, a local masjid invited a famous Imam from the Midwest to speak about a topic. My family and I attended the event because we were fans of the shaykh and admired his work. A few minutes into his talk, he made a derogatory remark about Mexicans, and then added with a smile, "I hope there aren't any Mexicans in the room!" A gentleman from the community stood up behind my husband, who is Ecuadorian, and pointed at him saying, "We have one right here!" Some people chuckled as his face turned red. The shaykh apologized for his comment and quickly moved on. We looked at each other and rolled our eyes. This was nothing new.
Once, I visited a Pakistani sister, and as I enjoyed a cup of warm chai on her patio, she turned to me earnestly and said, "You and (another Latina Muslim) are the only educated Hispanics I know." She then asked me why Latinos did not have "goals and ambitions" because supposedly, all the Hispanic students in her daughters' school only aspired to work in their parents' businesses as laborers. She went on to tell me about her Hispanic maid's broken family and how unfortunate it was that they had no guidance or moral values. I was shocked by her assumptions, but I realized that this was the sentiment of a lot of Muslims who simply do not know a thing about our culture or have not taken the time to really get to know us.
When I accepted Islam back in 2000, I never expected to hear some of the narrow-minded comments and questions I received from those people who had become my brothers and sisters in faith. After all, I came to Islam through the help of an Egyptian family, I declared the Shahada for the first time in the presence of people from Pakistan, and I was embraced in the masjid by worshippers from places like Somalia, Sudan, Palestine, India, Turkey, and Afghanistan. A white American convert gifted me with my first Ramadan guide and an Indian sister supported me during my first fast. I expected to be treated equally by everyone because Islam was for everyone and Muslims have been hearing this their whole lives and they preach it incessantly. I do the same now. As a Muslim Latina, I tell my people that Islam is open to all and that racism, colorism, classism, and xenophobia have no place in Islam.
Nevertheless, it did not take long for me to hear some very ugly things from my new multi-cultural community. I was questioned about whether I was a virgin or not by well-meaning sisters who wanted to find me a Muslim husband. My faith was scrutinized when my friend's family introduced me to an imam who doubted I had converted on my own, without the persuasion of a Muslim boyfriend or husband. I was pressured about changing my name because it was not "Islamic" enough. I was lectured about things that I had already learned because foreign-born Muslims assumed I had no knowledge. I was even told I could not be a Muslim because I was Puerto Rican; that I was too "out there," too loud, or that my people were not morally upright.
I know about good practicing Muslim men who have been turned down for marriage because they are Hispanic. On the other hand, I have seen sisters taken for marriage by immigrant Muslims to achieve citizenship status and later abandoned, despite having children. I have been approached by Muslim men searching for their "J-Lo," who want to marry a "hot" Latina because of the disgusting exploitation of Latina women they have been exposed to from television, movies, and music videos. I have made the mistake of introducing this type of person to one of my sisters and witnessed their disappointment because she did not fit the image of the fantasy girl they expected. I have felt the heartbreak of my sister who was turned down for not living up to those unrealistic expectations, and who continues to wait for a Muslim man who will honor her as she deserves. An older "aunty" once said to my face that she would never let her children marry a Latino/a.
I met a brother named José who was told that he had to change his un-Islamic Spanish name so that he would be better received in the Muslim community, even though his name, when translated to Arabic, is Yusuf! I have been asked if I know any Hispanic who could work at a Muslim's store for less than minimum wage 12 hours a day or a "Spanish lady" who can clean a Muslim's house for cheap. I have spoken to Latino men and women who work at masajid doing landscaping or janitorial services who have never heard anything about Islam. When I approached the Muslim groundskeeper at one of these mosques with Spanish literature to give them, he looked at me bewildered and said, "Oh, they are just contractors," as if they did not deserve to learn about our faith! I have heard that the child of a Latina convert was expelled and banned from returning to an Islamic school for making a mistake, once. I have been told about fellow Hispanics who dislike going to the masjid because they feel rejected and, worse of all, some of them have even left Islam altogether.
A few weeks ago, news was released about the sentencing of Darwin Martinez Torres, who viciously raped and murdered Northern Virginia teen, Nabra Hassanen during Ramadan in June 2017. The story made national headlines and left her family and the entire Muslim community devastated. Although the sentence of eight life terms in prison for the killer provided some closure to the public, the senseless and heinous act still leaves sentiments of anger and frustration in the hearts of those who loved Nabra Hassanen. Muslims began sharing the news on social media and soon, remarks about the murderer's Central American origin flooded the comments sections. One said, "An illegal immigrant from El Salvador will now spend the rest of his life in a U.S. prison where all his needs will be met, and his rights will be protected… When we attack efforts to stop illegal immigration and to deal with the criminals coming across the border every day, remember Sr. Nabra… we should all be united in supporting common-sense measures to ensure that our sisters do not walk in fear of attacks. (And no, this is not an 'isolated case'…)."
Although I was just as relieved about receiving the news that there was finally justice for our young martyred sister, I was saddened to see that the anti-Hispanic immigrant sentiment within our own community was exposed: To assume that Latino immigrants are "criminals coming across the border every day" is to echo the very words that came from current US President Donald Trump's mouth about immigrants prior to his election to the presidency. To blame all Latinos for a crime committed against one and claim it is not an "isolated case" is to do the same thing that Fox News and anti-Muslim bigots do when they blame all Muslims for a terror attack.
Why are we guilty of the same behavior that we loathe?
I do not like to air out our dirty laundry. I have always felt that it is counterproductive for our collective dawah efforts. It is embarrassing and shameful that we, who claim to be so tolerant and peaceful, still suffer from the very attitudes for which we blame others. As I write this piece, I have been sharing my thoughts with my close friend, a Pakistani-American, who agreed with me and said, "Just like a recovering alcoholic, our first step is to admit there is a problem." We cannot demand our civil rights and expect to be treated with dignity while we mistreat another minority group, and this includes Latinos and also other indigenous Muslims like Black Americans and Native Americans. I say this, not just for converts, but for my loud and proud, half Puerto Rican and half Ecuadorian children and nephews and others like them who were born Muslims: we need a community that welcomes all of us.
Latinos and Muslims share countless cultural similarities. Our paths are the same. Our history is intertwined, whether we know it or not; and if you don't know it, then it is time you do your research. How can we visit Islamic Spain and North Africa and marvel at its magnificence, and travel to the Caribbean for vacation and notice the Andalusian architecture present in the colonial era structures, yet choose to ignore our shared past? How can you be proud of Mansa Musa, and not know that it is said his brother sailed with other Malians to the Americas prior to Columbus, making contact with the indigenous people of South America (even before it was "America")? How can you turn your back on people from the countries which sheltered thousands of Muslim immigrants from places like Palestine, Lebanon, Syria, and Turkey after the collapse of the Uthmani Empire, many of which carry that blood in their veins?
We need to do a better job of reaching out and getting to know our neighbors. In recent years, the Muslim ban has brought Latinos and Muslims together in solidarity to oppose discriminatory immigration laws. The time is now to establish lasting partnerships.
Use this Ramadan to reach out to the Latino community; host a Spanish open house or an interfaith/intercultural community iftar. Reach out to Latino Muslims in your area for support, or to organizations like ICNA's WhyIslam (Por qué Islam) for Spanish materials. A language barrier is not an issue when there are plenty of resources available in the Spanish language, and we have the universal language that has been declared a charity by our Prophet, Muhammad

, and that is a welcoming smile.
There is no excuse.
How to Teach Your Kids About Easter
Don't tell my dad this, but growing up, I was sure I wanted to be a Christian. It had nothing to do with the theology though, it was – really and truly – all about the chocolate.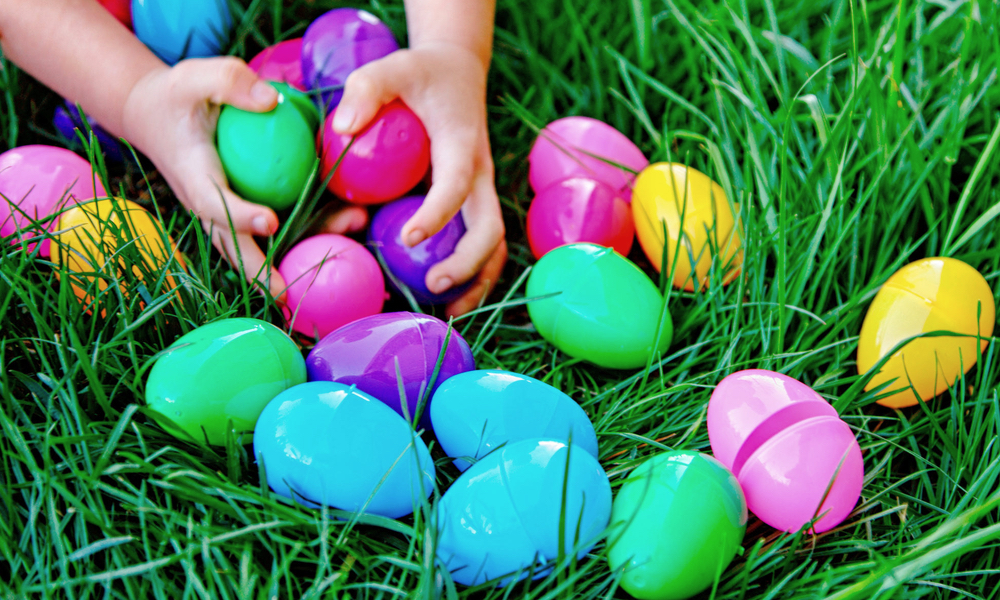 Don't tell my dad this, but growing up, I was sure I wanted to be a Christian. It had nothing to do with the theology though, it was – really and truly – all about the chocolate.
Don't get me wrong, I did not grow up in any sort of conservative, chocolate-deprived bubble. My mother was – and still is – a Christian. My father was – and still is – Muslim, and our home was a place where two faiths co-existed in unapologetic splendor.

My mother put up her Christmas tree every year.  We children, though Muslim, received Easter baskets every year. The only reason why I wished I was Christian too, even though I had no less chocolate in my life than other children my age, was because of the confusing guilt that I felt around holiday time.
I knew that the holidays were my mother's, and we participated to honor and respect her, not to honor and respect what she celebrated. As a child though, I really didn't understand why we couldn't celebrate them too, even if it was just for the chocolate.
As an adult I've learned that I'm not alone in this conflicted enthusiasm for the holidays of others. Really, who doesn't like treats and parties and any excuse to celebrate? As a parent though, I've decided that the best policy to use with my children is respectful honesty about where we stand with regard to other religions.
That's why when my children asked me about Easter, this is what I told them:
The holidays of every religion are the right of the people who follow them. They are as precious to them as Eid and Ramadan are to us.
Part of being a good Muslim is protecting the rights of everyone around us, no matter what their religion is. There is nothing wrong with non-Muslims celebrating their religious non-Muslim holidays.
We don't need to pretend they're not happening. Respectful recognition of the rights of others is part of our religion and our history. We don't have to accept what other people celebrate in order to be respectful of their celebrations.
The problem with Muslims celebrating non-Muslim religious holidays is that we simply don't believe them to be true.
So when it comes to Easter specifically, we break it down to its smaller elements.
There is nothing wrong with chocolate. There is nothing wrong with eggs. There is nothing wrong with rabbits, and no, they don't lay eggs.
There is nothing wrong with Easter, but we do not celebrate it because:
Easter is a celebration based on the idea the Prophet Isa

was Allah's son, who Allah allowed to be killed for our sins. Easter is a celebration of him coming back to life again.
Depending on how old your child is, you may need to break it down further.
Allah

Created the sun, Allah is not a person whose eyes can't even look directly at the sun. Allah Created space, Allah is not a person who can't survive in space. Allah Created fire, Allah is not a person who cannot even touch fire. Allah is not a person, He does not have children as people do. Prophet Jesus [alayis] was a messenger of Allah, not a child of Allah.
Allah is also the Most-Merciful, Most-Forgiving, and All-Powerful. When we make mistakes by ourselves, we say sorry to Allah and try our best to do better. If we make mistakes all together, we do not take the best-behaved person from among us and then punish him or her in our place.
Allah is Justice Himself. He is The Kindest, Most Merciful, Most Forgiving Being in the entire universe. He always was, and always will be capable of forgiving us. No one needed to die in order for Allah to forgive anyone.
If your teacher failed the best student in the class so that the rest of the students could pass, that would not be fair, even if that student had offered that. When people say that Allah sacrificed his own son so that we could be forgiven, they are accusing Allah of really unfair things, even if they seem to think it's a good thing.
Even if they're celebrating it with chocolate.
We simply do not believe what is celebrated on Easter. That is why we do not celebrate Easter.
So what do we believe?
Walk your child through Surah Ikhlas, there are four lines and you can use four of their fingers.
Allah is One.
Allah doesn't need anything from anyone.
He was not born, and nor was anyone born of Him. Allah is no one's child, and no one is Allah's child
There is nothing like Allah in the universe
Focus on what we know about Allah, and then move on to other truths as well.
Christians should absolutely celebrate Christian holidays. We are happy for them.
We do not celebrate Christian holidays, because we do not accept what they're celebrating.
We are very happy for our neighbors and hope they have a nice time.
When your child asks you about things like Christmas, Easter, Valentines, and Halloween, they're not asking you to change religions. They're asking you for the chance to participate in the joy of treats, decorations, parties, and doing things with their peers.
You can provide them these things when you up your halal holiday game. Make Ramadan in your home a whole month of lights, people, and happy prayer. Make every Friday special. Make Eid amazing – buy gifts, give charity, decorate every decorat-able surface if you need to – because our children have no cause to feel deprived by being Muslim.
If your holidays tend to be boring, that's a cultural limitation, not a religious one. And if you feel like it's not fair because other religions just have more holidays than we do, remember this:
Your child starting the Quran can be a celebration
Your child finishing the Quran can be a celebration
Your child's first fast can be a celebration
Your child wearing hijab can be a celebration
Your child starting to pray salah can be a celebration
Your children can sleep over for supervised qiyaam nights
You can celebrate whatever you want, whenever you want, in ways that are fun and halal and pleasing to Allah.
We have a set number of religious celebrations, but there is no limit on how many personal celebrations we choose to have in our lives and families. Every cause we have for gratitude can be an opportunity to see family, eat together, dress up, and hang shiny things from other things, and I'm not talking about throwing money at the problem – I'm talking about making the effort for its solution.
It is easy to celebrate something when your friends, neighbors, and local grocery stores are doing it too. That's probably why people of many religions – and even no religion – celebrate holidays they don't believe in. That's not actually an excuse for it though, and as parents, it's our responsibility to set the right example for our children.
Making and upholding our own standards is how we live, not only in terms of our holidays, but in how we eat, what we wear, and the way we swim upstream for the sake of Allah.  We don't go with the flow, and teaching our children not to celebrate the religious holidays of other religions just to fit in is only one part of the lesson.
The other part is to extend the right to religious freedom – and religious celebration – to Muslims too. When you teach your children that everyone has a right to their religious holidays, include Muslims too. When you make a big deal out of Ramadan include your non-Muslim friends and neighbors too, not just because it's good dawah, but because being able to share your joy with others helps make it feel more mainstream.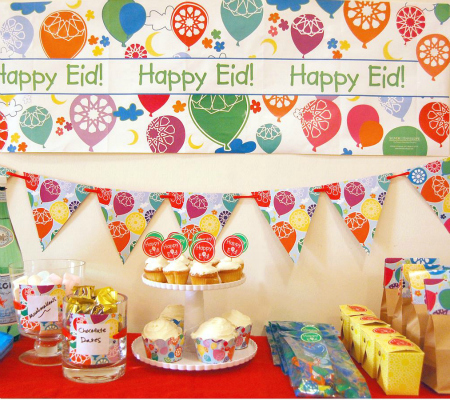 Your Muslim children can give their non-Muslim friends Eid gifts. You can take Eid cookies to your non-Muslim office, make Ramadan jars. You can have Iftar parties for people who don't fast.   Decorate your house for Ramadan, and send holiday cards out on your holidays.
You can enjoy the elements of celebration that are common to us all without compromising on your aqeedah, and by doing so, you can teach your children that they don't have to hide their religious holidays from the people who don't celebrate them.  No one has to. And you can teach your children to respect the religions of others, even while disagreeing with them.
Judaism, Christianity, and Islam are bound by a common thread, and there is much we come together on. Where the threads separate though, is still a cause for celebration. Religious tolerance is part of our faith, and recognizing the rights of others to celebrate – or abstain from celebration – is how we celebrate our differences.