3 New Ramadan Traditions that Should be Ditched
Every age has its own specific Ramadan traditions. In times gone by, this would include laying a sheet of food outside the veranda of the house so that passing travelers and poor people would be tempted to come in and break their fast with better food than would be available to them at the time. In other areas they would put out special lamps in the streets to light the way for those on their way to the mosque. However, not all traditions are good and these days we have our fair share of horrible traditions that need to be ditched.
3. Hospitality tents
Here in the Western world we may not be so aware of these hospitality tents, but in parts of the Muslim world they have become part of the Ramadan scenery. The basic premise goes like this. Large companies and successful hotels want to get in on this Ramadan action to promote themselves, but how can they do it in a way that is not seen as trying to hijack what is essentially a month of abstinence and fasting? The answer – as it is to so many questions regarding Muslims – free food.
Originally, Ramadan tents were meant to be set up by the rich so that poor Muslims could break their fast a little more lavishly than what they were used to. But like most good ideas, corporations took it on and now you have Ramadan tents that cater for the wealthy and extremely wealthy with important clients invited to stuff their faces in the hope that before they slip into a hyperglycemic coma, they'll remember the name of the company or hotel that did this to them. Rather than spending our money on the poor, we spend it on ourselves.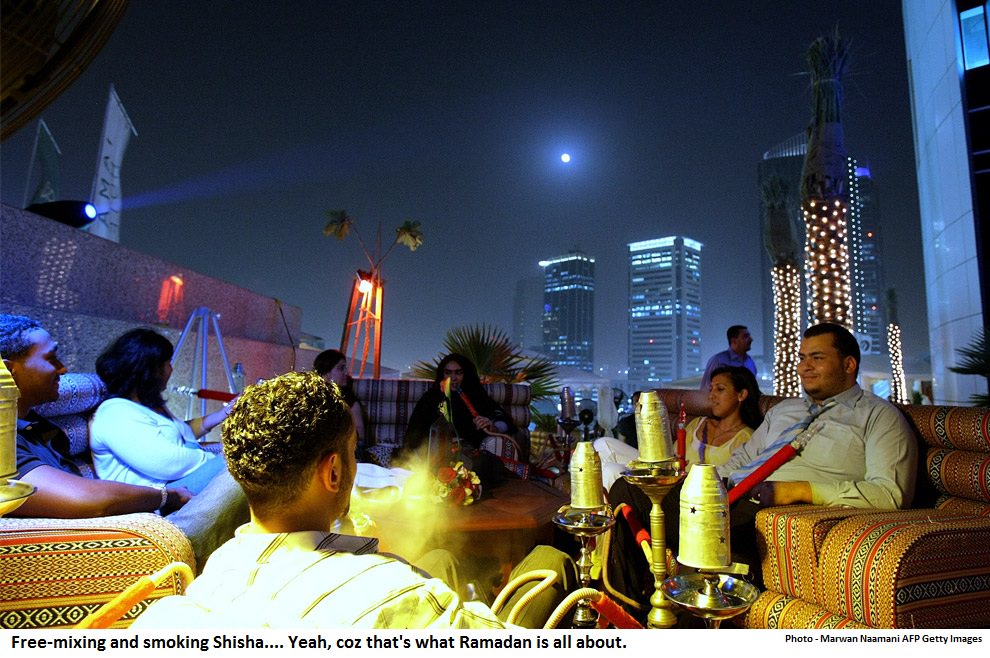 2. Late night dramas
Similar to large companies and hotels, TV execs were also losing sleep over how to use the period of Ramadan to make their soap operas even more popular. Their solution was simple yet diabolical. As the blanket of night descends, millions of Muslims would not be drawn to the mosque but instead would gather like moths around their TV screens because late night to suhoor time is the new prime time.
The situation is so bad that even the BBC have stated that more than 100 TV series are produced especially for Ramadan! There's something to keep everyone from spiritual reflection – from 7 to 77 years old, they've got you covered. Don't get me wrong, I'm not completely against the odd good TV show, but if the period between Iftaar and Suhoor was reserved for The Apprentice, The Office, Lost, Homeland, Prison Break, The Wire, The Simpsons and the latest Simon Cowell show – well, I'd say something fishy was going on. It's almost like they want to distract me…. Oh.
1. Gluttony
I have no hard stats for this – probably because all the Muslim statisticians were too busy stuffing their faces – but it is de rigueur nowadays for Muslims to have such a wide variety of food on the table during Ramadan that we have turned a month of daytime fasting into a month of nightly gluttony. Of course, this is a generalization as large parts of the Muslim world have barely any food at all and are in a state of constant starvation. However, the parts that do have enough to eat seem to go nuts during Ramadan and cook enough food daily to feed a small army.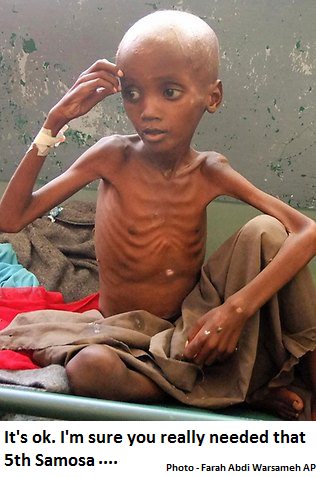 No wonder non-Muslims look perplexed when Muslims who keep putting on weight explain to them that Ramadan is a month of fasting. "Does that mean you eat nothing but fast food for the whole month?" "Well, yes… but only at night." Of course there are those that do eat normal amounts and get into the spirit of Ramadan, but more and more of us are in danger of turning Ramadan into an annual religious remake of the documentary Supersize Me.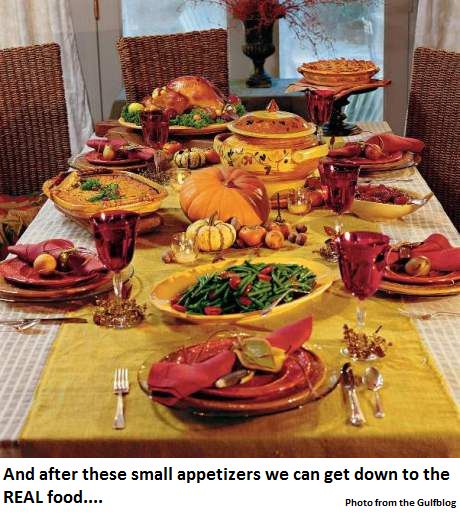 Lesson from history?
Ramadan is a beautiful time of the year – a month of reflection, spiritual regeneration and abstinence. If you're not seeing your bank balance reduced by spending on the poor rather than yourself, losing touch with your favorite TV shows and losing weight – then you're probably not doing it right. And Allah knows best.