Short Story | The Commission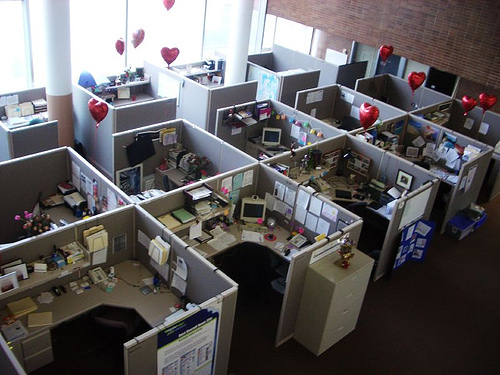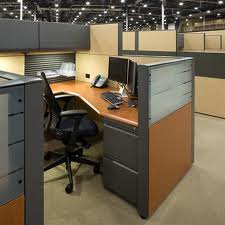 The cubicles were still, the hum of the computers absent and the office nearly empty except for one woman.  She was typing intently, turning only to check what she was writing against various charts strewn around her desk.  Once she looked at her watch and then began to type with renewed energy.  At 6:15 she finished with a flourish of fingers across the keys and then saved her document.  She sighed and then gathered up the sheets of paper, sliding them neatly into a folder and then into her desk.
Still sitting, she unpinned and readjusted her headscarf without removing it from her head and then pinned it back into place.  She stood, shrugged into her coat, slid her hands into her gloves and then left.  As she threaded her way through the maze of cubicles, she heard a sound, a small cough perhaps, and stopped.  It came again, this time louder, and unmistakably the sound of illness.  Someone else was still working, invisible behind the chest-high carpeted walls dividing the workspaces, and they had a cold.  Safiya pulled the collar of her coat more tightly around her neck and bent her head in the direction of the elevator, eager to be home.
Outside of the office building, Safiya turned left and began walking to where her car was parked two blocks away, two blocks through biting wind on a dangerously frozen sidewalk.  She buried her gloved hands in her pockets and passed by the Salvation Army Santa who had temporarily abandoned his bell and bucket for a cigarette and a doorway sheltered from the wind. Walking to the end of the block, she came to a cross-walk and waited for the signal to change.  She stamped her feet as she waited and turned so that the sharp wind was at her back.  In doing so, she found herself facing the glass window of a brightly-lit and busy restaurant – Roscoe's, where several of her coworkers could be seen drinking coffee.  Though she knew none of them personally, there were two she knew by name.  Janice, from accounting, who sometimes stared, and Alexander, who worked silently in the cubicle next to hers and radiated apathy like a disinterested sun.  They were sitting with a broadly-built man that Safiya had seen around the office only once or twice.

In the brief second that she recognized them, they had recognized her as well.  Janice rolled her eyes, turned away, and said something to the man seated on her left.  He looked at Safiya, then laughed and elbowed Alexander.  Alexander looked to him and then looked at Safiya, who felt her face turning color.  Safiya turned away quickly and crossed the street, the light having changed.
———————————————————————————————————————————————-
"I can't stand that rag-head," Janice said, watching Safiya grow smaller in the distance through the restaurant window.  Janice was in her late thirties, a small, fit woman in a short navy skirt and white blouse.
"What, has she ever said anything to you?" the broadly-built man asked, his eyebrows raised.  His name was Martin.
"She'd better not," Janice said coolly, "Or I'd knock her self-righteous head off."
Martin slid his muscular arm around Janice's shoulders and said, "Don't worry about it, Janice," he said, shifting closer, "She hasn't got a thing on you."
Janice disentangled herself from Martin's arm and leaned across the small round table to appeal to Alexander.  "You know what I'm saying, don't you, Alex?"
Alexander looked down from the ceiling that he had been studying and smiled indulgently.  "I know she offends your modern sensibilities and that you feel her backwards ways are setting womankind back a thousand years."
Janice glowered and Alexander continued.  "And I happen to know that you find her intimidating, and you hate her for it."  Janice glared.
"What I want to know is what's hiding under all those clothes.  I mean, she's a woman right?  And I'm sure she comes with all the same parts that other women have."
"Exactly," Janice said, "Who does she think she is anyway, Mother Teresa?  Or the Virgin Mary?"
At the word virgin, Martin smiled.  Janice caught it and exclaimed.  "You don't think!"  Then she shook her head.  "Oh, what I wouldn't give to see her knocked off her holy pedestal…"
"Well?" Martin said smiling and stretching his arms out over his head, "What wouldn't you?"
———————————————————————————————————————————————-
The next day in the office, Safiya looked up from her work when she realized that she was being watched.  She turned to the man standing at the entrance of her cubicle and said, "Yes?"
The man was dressed in a dark shirt and tie, and he stood with his arms on the ledges that formed the cubicle entrance, effectively blocking the way.  He was tremendous across the shoulders, and one of his thick hands held a manila file.  "Hi," he said.  "These files were headed your way, so I thought I'd bring them myself."
"Thank you," Safiya said, and then waited.  The man stood smiling at her without making any move to actually deliver the file.  "The file?" she ventured.
"Oh, right, sorry," he said, grinning.  "You haven't been here very long, have you.  My name is Martin."
Safiya nodded politely and accepted the file from Martin's hand. He had taken a step closer to hand it to her and he stood there still.
"Is there anything else?" Safiya asked.
Martin shook his head as if waking up suddenly, "I'm sorry.  I lost myself for a minute there, you have such beautiful eyes.  Has anyone ever told you that?"
"You'd be surprised," Safiya said blandly, turning back to her computer screen.  "Thanks for the file.  Have a nice day."
Martin nodded and backed out the cubicle.  "Nice meeting you," he said cheerfully as he started off again.  As his footsteps faded, someone spoke.
"Charming isn't he?"
Safiya turned suddenly in the direction from where that comment had come.  "Excuse me?" she asked the pair of sleepy gray eyes peering over the cubicle wall.  They turned out to be her neighbor's, Alexander.
"Martin thinks he's a stud," Alexander said matter-of-factly, standing up and crossing his arms over the cubicle ledge.
Safiya tried not to smile.
Alexander continued, "He's after you."
Safiya's eyes widened in surprise.  "What?  Why?"
Alexander shrugged.  "Beats me."  He sat down and disappeared behind the cubicle wall again.
"Thank you?" Safiya said, unsure of whether to be grateful or offended.
"You're welcome." His reply was muffled by the cubicle wall.
———————————————————————————————————————————————-
"Come on Martin, you don't actually think you could get anything out of that saint," Janice laughed. "You are so not her type."
"What type would that be?" Martin demanded, seemingly hurt.  "Come on," he said,  flexing his arms, "What woman could resist this?"
Janice rolled her eyes.
———————————————————————————————————————————————-
A week later, Safiya found herself assigned to a last-minute project with three other team members.  The first, strangely, was Martin.  The second was a man with a Muslim name, Jamal Elbayoumy.  She had never met him.  The third was Alexander Kayahan, her neighbor from the next cubicle.
Safiya walked to her cubicle with the project outline in her hand, and paused before the entrance.  Then, instead of entering, she walked a few more feet and knocked on Alexander's.
"Yes?" he answered without looking up from his work.
"You're on the Dadeson account, too?"
"Yeah," Alexander said without moving his eyes from the computer screen.
Safiya nodded and looked down at her shoes.  Alexander went back to typing.
At five o'clock, when most of the people in the office were turning off their computers and getting into their coats and gloves, Safiya was sitting in her cubicle waiting for the rest of her team.  The first to arrive was Alexander, his trip being only a few feet from his workspace to hers.  He stood facing a wall of graphs and notes that Safiya had posted to illustrate how far the project had gone and how far it had to go.  Safiya, who had been watching him, wondered where he was from.  His ancestry would be interesting to know.  Black Irish maybe?  He had straight black hair and gray eyes with thick eyebrows.   He was handsome but also harsh to look at.  When he spoke, his tone was unapologetic and brusque.  When he made eye contact, it was direct and piercing.  He turned and did so now.
Safiya looked away quickly and Alexander said, "There's a lot more to do here, are you sure you've been working?"
"Overtime for the last five working days," she answered in what she hoped was a conversational tone, "And I'm not the only one with more work than they can handle.  Someone else has been here too, I hear them coughing when the office is empty."
"Coughing?" Alexander echoed.
"They've got a bad chest-cold, whoever they are, they should be at home and not-"
Safiya's sentence was interrupted by a cough, one she recognized instantly to belong to the person who had been working overtime.  He was a tall African man, very dark with pink palms and teeth made startlingly white by the contrast of his skin.  As he walked into the cubicle he finished coughing and nodded to Alexander.  Then he turned to Safiya and said, "You needed help?"   His accent was thick, but his words were clear and they carried a certain amount of force to them.  "I am Jamal."
Safiya returned the greeting with a nod and pointed to the project notes tacked to the wall.  "Thank you, Jamal, there's some information on the wall which you might want to look over.  There's one more person we're waiting for, and once he gets here we'll begin."
When Martin arrived five minutes later, he greeted Safiya with a warm but unreciprocated smile and then read over the project notes.  Chairs were then commandeered from other cubicles and the four of them sat down to discuss and delegate work.
The small group met this way the next day as well, comparing notes and progress and pushing to finish as soon as possible.  Time was running out, the office's end-of year Christmas party was in six days and the deadline a day after.
Time passed, reports were written, and as the project drew nearer to completion, an interesting thing happened in the dynamics of the small group.  Martin began to stand closer, to put his hands on the back of Safiya's chair when he was talking to her.  Safiya became rather wary of him and took to standing up with her arms crossed whenever he entered.  Jamal became sicker, but always stayed as long as the others did, even when sometimes his part of the work seemed complete.  Alexander became less reticent and began spending time in Safiya's cubicle.  Three days before the office Christmas party, Alexander asked Safiya a question, the first time he had ever initiated a conversation.
"Going to the Christmas party?"
The question caught her off guard.  There would be dancing at the party, and drinking, and mistletoe, and all of these things clashed rather violently against her beliefs of what was ethical and civilized.  It took her a moment to gather her thoughts, a moment in which Alexander interrupted them and said, "I didn't think you would.  And you shouldn't either."
"Oh?" Safiya asked with her eyebrows raised.
"No," Alexander said, or ordered, rather.  "The project isn't finished."
Safiya nodded and felt some small relief at not having to explain the real reason behind avoiding the Christmas party.  Somehow it never failed to offend people when she told them that their 'harmless holiday fun,' fit into a category of irresponsible sin that seemed totally unfitting for a religious holiday celebrating the birth of Christ.  (Peace be upon him, she added mentally.)
"Are you going?" Safiya asked.  "I mean, I'll stay to work, and I don't mind because this project is my mess and plus this isn't a religious holiday for me, and-"
"I'm not going."  Alexander said.
"Not Christian?" Safiya asked before she could think better of it.
"An office party isn't Christmas mass," he said with an edge in his voice.  "And I'm not Christian."
"Jewish? Buddhist? Atheist?" Safiya trailed these words as she sat flipping through a stack of papers, trying to seem casually disinterested.
"D.," Alexander said, equally blasé, "None of the above."
———————————————————————————————————————————————-
"Now you," Janice said, turning away from Martin and giving Alexander a flirtatious look, "You're much more appealing…"
"Him?" Martin laughed, "Oh come on, I bet no one would fall for him, he's boring as hell!"
———————————————————————————————————————————————-
The rest of the workday passed in a productive blur, and when things were finally finished, Safiya found herself alone in her cubicle with Alexander.  Everyone else had gone home.  She stretched and rolled her chair away from her computer then stood up and looked around the empty office.
"Five minutes ago this place sounded like the floor of a stock exchange," she said quietly.
"Lost a big account," Alexander said absently.  "More screaming into phones than usual today."
Safiya smiled.  Alexander stood up and walked back into his cubicle.  He came back with his coat.  "Done?" he asked unceremoniously.
Safiya nodded and picked her coat up as well.  Alexander walked her to her car.
———————————————————————————————————————————————-
Janice smiled and raised her eyebrows, "Oh you do, do you?
"Do I what?"
"Do you bet?" Janice smiled slyly.
———————————————————————————————————————————————-
The next morning at work Martin entered Safiya's cubicle whistling.  He was holding two coffee cups and he held one out towards her.  "Christmas cheer anyone?" he was grinning broadly.
"I'll take one," Alexander said, relieving Martin of one of the mugs.  Martin gave Alexander an irritated look and then handed the other mug to Safiya.  He then left, presumably to get a cup for himself.  Alexander sipped his and then set it down on the desk.  Safiya turned to her computer and got back to work.  A few moments later, she heard the sound of heavy foot-falls coming quickly in her direction.  She looked up, startled, to see Jamal in the entryway of the cubicle clutching his chest and wheezing.  He looked breathlessly to her and then to the coffee cup.  He then coughed, "La tashribi!"
"What?" Safiya asked, startled.  It had been years since she had studied Arabic and it took her a moment to even realize that was what Jamal was speaking.  He looked angry.  Even as he stood coughing and gasping for breath, his eyebrows were pushed together in look of ferocious displeasure.  "La tashribi!" he said this time in a steadier, angrier whisper.
Alexander, who did not understand the words but could not have been mistaken about the tone they were delivered in, stood and walked past Jamal, out of the cubicle and down the hall.  Jamal moved over shakily and took the chair Alexander had just left.  As he sat recovering his breath, Safiya reached for her cup of coffee.
"Do you not speak any Arabic?" he whispered with renewed fury. "I said don't drink that!"
"Excuse me!" Safiya said, frightened and angered by Jamal's rudeness, "What are you talking about?  Who are you to barge into my cube and tell me not to drink my own cup of coffee?"  She was beginning to wonder if Jamal had not been working too many hours.
"Who am I?" Jamal asked ruefully, "I am someone who cares to tell you when there is alcohol in your cup."
"What?" Safiya looked down at the cup she had raised halfway to her mouth.  She felt her stomach give an unpleasant lurch.  "Wait, how do you know?"
"I saw Martin pouring whiskey into two cups of coffee and walking this way. I was afraid he would give one to you, and he did."
"Martin?"
"Yes, I mean that man."
"Why would he do a thing like that?" Saifya asked, her voice shaky with disbelief.
"Why wouldn't he?" Jamal coughed again. "Half of the people in this office do it every morning.  There's a bottle near the coffee pot, it is labeled 'Holiday Cheer.'  Have you never seen it?"
"I wasn't looking for it," Safiya snapped defensively.  She felt embarrassed and irritable.  "And how can you be sure this is one of those cups?  Alexander took one of them and he's been drinking it.  If there was alcohol in it he would've told me."
"Why should he have told you?  You think he doesn't drink?  He doesn't care if you do or don't.  He's not a Muslim."
Safiya set the cup down on the desk and stared at it.  Jamal stood up to leave.  As he stepped towards the hall, he turned and said to Safiya, "You should be more careful in choosing your friends.  People in the office are talking about you.  You should not be spending so much time with that man."
"Who, Martin?" Safiya asked incredulously.
"No," Jamal said pointedly, "Alexander."
Safiya felt shame and anger burn up into her face simultaneously.  "I thank you for your advice, Mr. Elbayoumy," she said icily, "But I'm not a child, and I can take care of myself."
Jamal's nostrils flared and he opened his mouth as if to say something and then decided against it.  He turned away and left.  A few minutes later Alexander returned.  He sat down with his arms crossed over his chest.  Safiya was sitting with her back turned to him, typing away at a lightening-fast but inaccurate speed.  After a few minutes Alexander said, "What was that about?"
"Nothing," Safiya said sharply, still typing.  She did not want to believe what Jamal had told her, but unless she was to call him a liar, she had to accept that the coffee had alcohol in it.  And that meant that Alexander had tasted it and not told her.  She wanted desperately to ask Alexander about his coffee, to find out that Jamal had been mistaken and that Martin had delivered the coffee with alcohol in it to some other cubicle.  But she couldn't; she was too angry, and too embarrassed, and too afraid of offending Alexander.
Martin entered the cubicle with another cup of coffee in his hand and stood behind Safiya with one hand on her chair.  Safiya's carefully cultivated patience reached its limit.  She backed her chair up against his legs and turned to face him just as coffee sloshed onto his shirt.
"Whoa!  What gives?" he said, pulling the hot, wet stain off of his skin with two fingers.
"I didn't see you there," Safiya said without sounding altogether convincing.  "Are you almost done with the accounts?"
"Almost," Martin said evasively.  "Hey, you didn't drink your coffee."
"No," Safiya said, looking directly at him.  "I don't drink alcohol."
Martin smiled sheepishly.
"Oh I am sorry, I didn't know.  Does this mean you can't join me for a drink after work?  How about just dinner then?"
Safiya turned back to the computer. Martin set his coffee on the desk next to Safiya's abandoned cup and placed both hands on the back of her chair.  Safiya pushed against him again, but found that this time he held her chair in place.
"Don't you ever get hungry, Safiya?" Martin asked, his mouth close to the folds on her scarf that hid her hair and ears.  "Won't you let me buy you dinner?"
Safiya stood up and turned to face Martin.  Standing at a distance, it had been easy to forget that he was a head taller and twice as broad as she.  She felt her anger shrink into something like fear as she stood in such close proximity to him.  "I'm not hungry, Martin," she said, regaining her composure.  "And more so, I never am, nor ever will be in your presence.  Frankly, you make me sick."
Martin was leaning closer and opening his mouth to speak when suddenly a hand appeared on his shoulder and he was turned about-face.
"I think," Alexander said, pressing his fingers into Martin's shoulder, "That you are violating the lady's personal space."
Martin tensed, then visibly relaxed and brushed Alexander's hand from his shoulder.  "No harm intended M'Lady," he said, turning back to Safiya with affected gallantry.  "Begging your lady's pardon, most un-chivalrous of me," he bowed out of the cubicle sneering.
Safiya sat down at her desk and put her forehead into her hands.  She heard Alexander sit back down in his chair.  After a few moments of silence she heard Alexander say, "Don't throw up on the computer.  Unless you've saved your document first."
Safiya smiled.  She looked up at Alexander, her cheeks flushed with humiliation and gratitude and the awkwardness of what had just passed. "Thank you, for-"
"Don't mention it," Alexander said briskly, scooting his chair back to his own corner.  "Just get back to work."
Safiya nodded and picked up where she left off on the computer screen.
———————————————————————————————————————————————-
"How much would you bet?" Janice teased.  "Come on, or are you afraid you'd lose?"
Alexander had looked down indifferently from the ceiling, and was now looking at Martin, who bounced his knee excitedly under the table.
Martin looked at Janice, and then to Alexander, who seemed to be steeped in apathy as usual.
"Fifty bucks." Martin grinned.
———————————————————————————————————————————————-
At 8:00, the group's third hour of overtime, Jamal stopped by Safiya's desk with a CD in his hand.  He looked at Alexander, who was sitting in the corner of Safiya's cubicle proofreading, and then looked to Safiya with narrowed eyes.  Safiya ignored the look and accepted the CD.
"It is finished," he said flatly.  "I have taken care of my accounts and the feasibility report.  I am going home now."  He turned to leave, seemed to reconsider, and then said, "May I walk you to your car Miss Safiya?"
Safiya was about to accept his offer but then remembered what had happened not more than a few hours ago.  How could she have forgotten, even momentarily, the rude and superior ground that Jamal had taken in all this, even going so far as to tell her who she could and could not associate with?  And now, she thought, he was trying to see her to her car.  Who did he think he was, her chaperone?
A taste of lingering anger found it's way onto her tongue again.  It was bitter.  She felt her lip curling and did not try to stop it.  "No," she said frostily, "I can take care of myself.  Thank you."
"Miss Safiya," Jamal said softly, "I respect you very much, and I respect your decision to wear a hijab, but I must tell you something.  The scarf on your head is not the only part of hijab.  It will not protect you if your behavior puts you at risk.  That is my advice," he said, "And I know that the best advice is sometimes the worst to hear."
Safiya felt her cheeks burn with anger.  Jamal turned and left.
Safiya turned away stiffly and glared at her computer screen as Jamal's footsteps faded away.  She was still staring at it blankly when she heard Alexander's chair squeak.  He was standing up and walking out of the cubicle.  He returned with his coat on.  "Done?"
Safiya fingered her keyboard.   Actually she wasn't done, but she couldn't bring herself to work right now.
"Yes," she said, saving her work and then shutting down her computer.  She stood up and began to put her coat on.  Alexander waited until she had buttoned it up and then began walking towards the elevator.  Safiya followed.  They entered the elevator together and then stood in silence as it descended.  When the doors opened in the lobby, Alexander stepped out first and began walking towards the exit.  Safiya walked behind him.   He held the door open for her and then stood beside her on the sidewalk outside of the building.
Alexander turned and made eye contact.  Safiya maintained it, looking directly into his gray, half-lidded eyes.
"Coffee?" he said.
Coffee.
Jamal was right, Alexander wasn't a Muslim.  He probably didn't even know that Safiya wouldn't drink, so it's not like he would even know to warn her about the coffee.  It wasn't Alexander's fault.
"Sure."
Alexander turned and began walking.  Safiya followed.  When they had walked up the block and stopped in front of Roscoe's, Safiya looked up at the great glass window again.  The tables inside were mostly full, but there didn't seem to be anyone from the office there.  Safiya's coworkers were the five o'clock coffee crowd, and this seemed to be a group of people drinking or eating dinner.  There was a bar towards the back of the restaurant, which Safiya had not noticed before.
Alexander stepped inside and held the door open behind him.  Safiya hesitated.  But why hesitate? she thought, We're just having coffee.  I can take care of myself.
Safiya put one foot before the other and followed Alexander inside to a small table in a corner.  Alexander sat down, made eye-contact with a waitress, and raising two fingers, said "Coffee."  A slow smile spread across the waitress's face and she gave Alexander an appraising look before nodding and disappearing towards the kitchen.
Alexander reclined in his chair with one arm over the back and one of his legs extended beneath the table.  "What happened?" he asked bluntly.
Safiya, who had been debating whether or not to sit with her elbows on the table because that might appear as if she were leaning towards Alexander, was caught off guard.  "What happened with what?"
"With that jerk."
"Oh, Martin's been getting on my nerves, I guess I-"
"I meant Jamal."
Safiya looked up from the lap she'd been twisting her gloves in.
"And why'd he come rushing in," Alexander said.
Safiya was momentarily seized with the desire to ask Alexander why he had rushed right out, but checked herself.  She had no claim on Alexander.  There was no reason why he should get in the way when Jamal came rushing in angrily.  It was none of his business.   But then, neither was Martin, and Alexander had definitely intervened there.  Alexander waited in the noisy silence of the restaurant as Safiya sat lost in thought.
"Where's he from anyway?"
"Jamal?" Safiya said, stirring, "I think he's from Senegal."
"What language do they speak there?"
"Senegalese, and French too I think."
"That wasn't French."
"What wasn't French?"
Alexander looked at Safiya sharply.  She had failed to follow the obvious direction in which the conversation was going. "What he said when he rushed into your office wheezing like an asthmatic and clutching his chest like a heart patient, that wasn't French."
"Oh."  Safiya looked down at the table.
"Well?" Alexander inquired in the same flat, disinterested way that he always spoke.
"It was Arabic."
"And what did he say?" Alexander pressed.
"He said 'don't drink that'."
"Thought so." Alexander tilted his head towards the ceiling and stared for a considerable amount of time.  Safiya sat in pensive silence while the restaurant around her murmured and clinked.
The waitress arrived and bent close to Alexander as she put the coffee cups on the table.  Alexander paid her no attention.  As she set down the napkins, she gave Safiya an amused glance, then sashayed away.   Safiya picked up her coffee and took a napkin from the pile to place beneath her cup.  There was something written on it, a phone number and a woman's name, Anna.
Safiya stared at it and then at Alexander, whose head was still tipped towards the ceiling.  He had unbuttoned his coat and his shirt collar was open.  She held the napkin in her hand.
———————————————————————————————————————————————-
"Fifty dollars?" Alexander asked, obviously bored.  "For a bet I'm not even interested in taking?  Some of us have better things to do."
———————————————————————————————————————————————-
Safiya cleared her throat.  "Alexander?"
"Call me Alex." He said, still looking at the ceiling.
"Alex, you did, I mean, did you know there was alcohol in the coffee?"
"Of course.  I never use that kind of stuff myself."
"Oh?" Safiya brightened.
"No.  It's cheap crap.  A good wine is better."
"Oh." Safiya sunk slightly into her chair.
Alexander looked at her.  "You don't drink."
"No."
"Why?"
Safiya sipped her coffee.  She heard the tinkle of wine glasses being toasted.  The explanation could be long.  Or it could be very short.
"It rots your body and brain," she said eventually.
"And compromises your integrity," she said secondly.
"And damages society," she said thirdly.
Alexander looked down from the ceiling and directly into Safiya's eyes.  "That's not the case with just having a glass of wine with dinner."
Safiya shifted uncomfortably in her chair.  She found herself mentally struggling for an answer.  "If you believe that a destination is bad, then all the steps taken towards the destination are just as bad, right?  I mean, that's why people are prosecuted for attempted murder even if they were unsuccessful."
"You're telling me that drinking is as bad as murder?" Alexander asked with one eyebrow raised.
"No no," Safiya said shaking her head.  She found herself getting frustrated.  "Say you know of a bad road; it's full of holes and it's dangerous.  But people have fun driving it, so they zoom down it and get themselves hurt or killed.  You tell them it's dangerous, and they tell you it's fun.  Not everyone who drives down it dies, but still, the fact that that specific stretch of road kills people means that either it should be fixed or closed."
"Why can't it be fixed?" Alexander challenged.
"You can't fix alcohol; if you take away the fact that it intoxicates you then no one will drink it.  How popular is non-alcoholic beer?"
"I don't see why the rest of us should have our fun road privileges taken away just because a few idiots speed and get themselves killed," Alexander said, reaching into his jacket and pulling out a pack of cigarettes.
Safiya leaned forward earnestly.  "And I don't see why a road that kills people should remain open just because a few people have fun with it.  How can you justify the fact that drunk driving kills so many innocent people just because it's fun?"
"Allowing alcohol is not the same thing as allowing drunk driving."  Alexander said with a cigarette dangling from his lips.  The smoke from his cigarette rose and joined the cloud that was slowly gathering over the tabletops.
"But allowing alcohol is allowing for drunk driving," Safiya pleaded, holding the coffee cup in one hand.  "If there wasn't alcohol, then there wouldn't be drunk driving, or any of the other evils that are directly caused by alcohol.  It doesn't matter whether people are having fun because their fun doesn't justify them hurting other people."
"You have a point," Alexander said, putting his elbows on the table, "But you forget one thing.  As long as the road is fun, people will always drive it."
"It doesn't mean they should." Safiya said sulkily into her coffee cup.  "And it doesn't mean that I will either.  Martin was an idiot for giving me coffee with alcohol in it."
"Is that where this all started…" Alexander trailed off and his eyes found the waitress.  He studied her as she bent over a table to serve drinks.  When she turned and smiled at him, he raised one finger and motioned for the check.
The waitress threaded her way between the tables and pushed-out chairs and delivered a bill to Alexander.  Alexander reached into his wallet and pulled out a bill.  Placing it inside the billfold, he handed it back to the waitress who gave him one last suggestive smile and then headed back to work, swishing her hips as she walked.
Safiya looked at the napkin that was still in her hand with the waitress's name and number crumpled up inside of it and then looked at Alexander, who was buttoning up his coat again.  She balled it tightly and dropped it into her empty cup.  Alexander stood up and Safiya followed him out of the restaurant.  He walked her back to her car.
———————————————————————————————————————————————-
"What's the matter, Alex," Martin challenged, "Or aren't you interested in girls?"
"Much more interested in them than they are in you." Alexander said calmly.
"Ooooh," Janice winced, "Martin are you going to let him get away with that?"
———————————————————————————————————————————————-
Within two working days the project was finished.  There were to be no more five o'clock meetings in Safiya's cube and she no longer saw Jamal.  Martin she saw often, but he no longer acknowledged her, passing her by without even making eye contact.  Alexander she saw daily, but only as he passed by the entrance of her cubicle on his way to other places in the office.  She found herself feeling dismayed.
Safiya mentally kicked herself after taking the third peek in the direction of Alexander's cubicle to see if he had been standing there.  You're an idiot, she told herself.  You spent less than ten minutes in a restaurant drinking coffee, what are you expecting?
Safiya wasn't sure what she was expecting, but at 4:30 someone did raise their head over the wall of her cubicle.  It was Martin.
"Safiya," he said in low voice, "Can I speak with you for a moment?"  His voice was curiously subdued, almost humble.  Safiya blinked slowly.  Martin gave a small hopeful smile.
"Alright," she said warily.
Martin's head disappeared and in a few seconds the rest of him reappeared in the entrance of Safiya's workspace.  He walked in somberly with his hands behind his back and his head lowered.
"Yes?"
"I want to apologize," Martin said, speaking deliberately.  "For the way I'd been behaving.  I know that it was disrespectful, and I would like to make it up to you somehow."
Safiya shook her head slightly.  The apology took her aback slightly.  This was too out of character.  There had to be a catch.
A few seconds of confused silence followed.  Martin took a step closer, but held himself upright, not leaning towards her at all.  "I owe you," he said.  "And I mean this in the nicest possible way, so can I please take you out to dinner?"
Aha, thought Safiya.  All is right with the world again. Safiya fought the urge to laugh out loud and instead composed her face into seriousness.
"I appreciate your apology Martin," Safiya said, choosing her words carefully, "And I accept it.  But you don't need to take me out to dinner."
"But I need to!" Martin said energetically, breaking out of character for a moment.  "I mean," he said clearing his throat and becoming earnest again, "I ought to.  I should."
Safiya's polite amusement began to wear off.  "Martin," she said directly, "I apologize if I haven't told you this before, but I don't date."
"Don't date?" Martin said incredulously, both eyebrows raised.  "Why is that?"
"Several reasons," Safiya said immediately.  "There are better and more logical ways of getting to know a person than taking them for a sexual test drive that leaves both people used and possibly abused."
Martin did his best to suppress a smile and didn't seem to be succeeding.  Safiya ignored this and continued.
"It undermines the sanctity of marriage by making love as cheap as dinner and a date.  It takes all the commitment out of relationships, and society – mostly children and family, suffers for it."
Martin was no longer smiling and seemed to actually be thinking.  "So," he said gradually, "How do you guys find love then?  A life-long partner?  A husband?"
"A bit more logically I hope." Safiya said, "You can get to know a person in a setting that isn't a date and doesn't involve romance before a commitment.  Besides," she said, choosing not to mince words. "You can probably learn a lot more about a person and whether or not you're compatible by sitting down and talking than you can with your tongue down their throat in a movie theater."
Martin smiled.  "So you don't do movies then?"
"Not on a date, no."
"And no dinner either?"
"No dinner." Safiya echoed.
"Not even coffee with me after work?" The smallest trace of a smile appeared and then disappeared at the corner of Martin's mouth.  Was he teasing her?  Could he possibly know?
Safiya felt suddenly shaken, but she answered resolutely.  "No coffee.  Now if it's alright with you, I have to get back to work."
———————————————————————————————————————————————-
Martin leaned back in his chair and relaxed.  "It's not me you need to provoke Janice because I'm already willing to bet.  I'm not one to turn down fifty easy dollars."
"Alright then," Janice said, turning towards Alexander again.  She smiled at him wickedly.  "Come on Alex, fifty isn't that much, but it could buy a tolerably good bottle of wine and someone to share it with."
"It couldn't be just that easy though," Martin butted in.  "I'm not giving this guy fifty dollars just on his word.  I would need to see some proof first."
"That's fair enough," Janice said.  "Come on Alexander, it's fifty dollars for whoever brings proof of victory first.  Are you game?"
———————————————————————————————————————————————-
Safiya turned back to her computer and stared at the screen.  She tapped the keyboard impatiently with her fingers and then put her hand on her forehead.  She was frustrated by her own reluctance to just pop her head over the wall and ask how Alexander was doing.  But she couldn't, she wouldn't.
I am not a clingy person, Safiya told herself.  Besides, now that the project is over I have no reason to see him.
After a few more moments of staring blankly at her work, Safiya thought, I wonder if he'll be at the Christmas party tomorrow?
The morning of the Christmas party very little real work was done in the office.  People may have been physically on duty, but mentally they were already on vacation and had shown up at the office dressed for the fun.  It wasn't anything formal, just refreshments and drinks and a fat man from HR dressed up as Santa.  Of course there was mistletoe being hung already, and the conference room had been set up as a dance hall and decorated with tinsel.
Safiya buried herself in her work and time flew.  She drifted back into awareness at 5:05 when she heard the sound of a bell ringing and people laughing.  The workday was over, the party had started, and Safiya had stayed five minutes more than she had intended to.   She shut down her computer and picked up her coat.  She walked briskly out of her cubicle towards the elevator and bumped directly into Alexander.
"Oh!" she said looking up, "I'm sorry!"
"There you are," Alexander said coolly.  "I was waiting for you.  Let's go."
"Go?" Safiya echoed, "Go where?"  Alexander was wearing a long black coat, and from between the unbuttoned lapels a deep red scarf showed.  The color suited him.
"Out." Alexander said.  "I'm not staying for the party.  Are you?"
"No."
"Well then, let's go."
Alexander turned and headed for the elevator.  Safiya followed, trying not to smile.
Out of the office building, Alexander turned left and headed up the busy downtown street.  Safiya kept pace, brushing the occasional snowflake off of her eyelashes and doing her best to not bump into any of the hundreds of people on the sidewalk out for Christmas shopping.  She had to sidestep at times to avoid a collision, but Alexander, she noticed, walked perfectly straight ahead, turning for no one.  People stepped aside for him and turned their heads as he passed.  Safiya stole a glance at him.  Between the black of his hair and the black of his coat, Alexander's face was flushed from the cold and his eyes were lit from the lights in display windows.  Safiya looked away.
A few blocks farther and Alexander turned suddenly, stopping in front of an ice-skating rink nestled between the skyscrapers.
"You skate?" he asked.
"No," Safiya said nervously.
"Me neither."  Alexander began walking towards the rink.
Skates were rented and laced up, and Safiya followed Alexander and ventured out onto the ice.  Taking a few hesitant steps, Safiya looked up at Alexander, who was standing on the ice with his hands in his pockets.  At that moment Safiya's skates turned in at the ankles, causing her to lurch forward.  Alexander started forward to lend her a hand but lost his balance as well and sat heavily down on the ice.  Safiya gasped and looked at Alexander uncertainly, who was sitting with his long legs splayed and his head bowed, both hands on the ice beside him.  A few children skated expertly by.  Alexander looked up and a smile broke.  Safiya laughed out loud and offered him her gloved hand.
They fell a lot at first, and Safiya giggled herself into a blush while Alexander only smiled.  The hours flew by but Safiya didn't notice.  She was busy trying not to fall, and having fallen and then been helped up by Alexander, she was wondering why Alexander smelled so good even though he wore no cologne.  There was something about his scent, something that made her want to breathe deeply when he was close, something that made her stomach feel tight and her cheeks feel warm.
———————————————————————————————————————————————-
Alexander blinked slowly and actually yawned.  "You know what I bet?  I bet that I could do in a week what Martin couldn't do in his entire lifetime, but am I interested in fifty dollars to knock the holy saint off of her pedestal?  No."
"Boy," Janice said, "You are a conceited bastard aren't you…"
Martin wore a smug look that showed that he thought as much.
———————————————————————————————————————————————-
At ten-thirty Safiya finally looked at her watch, and noticing the time remarked, "Oh no!  It's late!"
Alexander turned gracelessly on the ice to face her and said, "You have a curfew or something?"
"No," Safiya said hastily, "But it's ten-thirty and I have to be going."
"Fine," Alexander said sharply, turning and skating away.
Safiya was taken aback.  Had she somehow offended him?  She leaned in Alexander's direction and did her best to skate behind him without slipping again.  They made it to the edge of the rink where they returned their skates and put their shoes back on in silence, Alexander's face as unreadable as ever and Safiya's anxious.
As Alexander led the way back through the busy downtown streets Safiya struggled to keep up with his long strides.  He was walking quickly back in the direction of the office, and since he seemed to be keeping a step ahead of Safiya she could not see his face.
As she walked, she tried to put her scarf back in order, it had slipped backwards and sideways during the ice skating and a few of her dark curls had made their way out and on to her face.  One of her pins seemed to be missing too, the one that usually held the scarf closed at her chin.
From the path she walked behind Alexander, Safiya heard the trilling of a mobile phone.  Alexander reached into his coat and answered it.
"Ten thirty-five," he said into the receiver without a greeting.  "I know how to tell time."
"Last day of the week," he added after another pause, "And it isn't over yet."
Alexander walked on, listening to a voice in the phone that Safiya could not hear.  "I don't need an hour and a half," he answered businesslike.  "You be ready in fifteen minutes.  When I call, you come to my desk."  Alexander hung up and slipped the phone into the pocket of his jacket.    Safiya shivered a little and walked faster.
Within five minutes Safiya found herself standing in front of the office building again.  She was nervous.  It was late, and she had a gut feeling that told her she should be heading home.
———————————————————————————————————————————————-
"Not fifty," Alexander continued.  "Make it a hundred."
———————————————————————————————————————————————-
Alexander turned to Safiya and said, "I have something for you at my desk, come on up."
"Oh no, it's alright," Safiya said hesitantly.  "It can wait until tomorrow.  I have to be going."
"It's got to be now," Alexander said simply, "Because tomorrow will be too late.  Today is the Christmas party."
"But I thought you weren't Christian?"
"I'm not," Alexander said, "But I still have something for you."
Safiya looked up and into Alexander's gray eyes.  "Alright," she conceded after a few seconds of hesitation.  Alexander slipped his arm into hers and began leading her through the lobby.  Safiya's first impulse had been to pull away and say the same thing that she had said hundreds of times while carefully navigating her way through university- that she did not touch unrelated men, but now it was too late.  When she had taken both of Alexander's hands to be lifted off of the ice, when she had held the lapels of his coat and laughed while trying to steady herself, how could she tell him that?
Safiya figured that five more minutes in contact with Alexander's arm would be the last.  On Monday she would break everything off.  On Monday she would tell Alexander that there was nothing and no point to anything, that as bad a Muslim as she was, she would never marry a non-Muslim and therefore had no reason to pursue a relationship with one.  Not that he couldn't ever be one, she added mentally with guilty hope.  What was his religion anyway?  But a non-Muslim was out of the question, absolutely.  That's exactly what she would tell him, and she consoled herself with these thoughts as the elevator glided up to the proper floor and the doors opened.
Upon stepping out of the elevator she saw a few small groups of people standing around the cubicles with drinks in their hands.  The Christmas revelers had lingered on and spilled into the cubicles, and more than a few of them were obviously drunk.  One or two people turned as the elevator opened.  Safiya tried delicately to withdraw her arm from Alexander's but he had started forward, drawing her along past the people who were now openly staring.
Arriving at his desk, Alexander slid his arm out of Safiya's as he stepped into his cubicle.  Safiya sat down in the nearest chair and began trying to readjust her scarf, but without the lost pin it was impossible.  She could pull it over her forehead but it would just start slipping backwards again.    Alexander opened his desk and drew out a red velvet box, which he dropped in his pocket.  He then turned and looked at the various staff members who were trying to gawk and linger from an inconspicuous distance.  He pulled out his phone and Safiya watched as he punched out a quick text message.  That's right, she thought. He's supposed to meet someone here soon.  It's not like I'm here with him alone.
Alexander slid the phone back into his pocket when he was finished.  "Too many people here," he said flatly.  "To the lounge."  Safiya stood up quickly and led the way, this time keeping a step in front of Alexander so that he would not take her arm again.  Heads turned as they passed, and whispering followed.
Once inside the employee lounge Safiya turned and stood to face Alexander.  It was dark in there, the only light coming from the open doorway they had just entered from.
"Well?" she shrugged with anticipation, "Now what?"
"I have something for you," Alexander said pulling the red velvet box from his pocket, "But you have to close your eyes first."
Safiya looked at the box.  It was square and fairly large, too deep to be a jewelry box.  Alexander stepped close to Safiya and smiled.  Safiya paused and then smiled uncertainly, closing her eyes.
"Are you ready?" Alexander asked.
Safiya nodded, and at that moment two things happened.  The first was that her scarf slipped entirely off of her head.  The second was that Alexander kissed her.
Safiya was stunned, and as she opened her eyes to see Alexander's face, a tear slipped out.  Alexander withdrew his lips and with one hand touched Safiya's exposed hair, tucking a tendril of it behind her ear.  Then he traced the path of her tear with one of his fingers.
He spoke quietly in the darkness.  "Why are you crying?"
She had many reasons.  One for the foot that was planted between hers, two for the arms that held her.  Ten for each of Alexander's fingers.  But one came to mind as more tragic than the others.
"My first kiss," Safiya trembled, "I was saving that…"
A few moments passed in silence.  Alexander looked at his watch, still holding Safiya.
"What do you want," Safiya moaned, trying to pull her scarf back up.  "Let go already."
"Any second now," he said, peering at his watch in the darkness and drawing Safiya closer.
Safiya heard footsteps and gasped.  Alexander turned to her quickly and stopped her mouth with his.  Safiya tried unsuccessfully to cry out.  Just then the lights in the lounge flickered on and Alexander turned nonchalantly towards the door, his arm now hanging loosely around Safiya's waist.  Martin was standing in the doorway along with at least six of the Christmas party revelers.
"Hey," Alexander said sharply, "Can we get some privacy here?"
Time stopped.
It resumed again when the people in the doorway, every last one of them, burst into laughter, harsh and unmistakably cruel.  Alexander looked around the room disinterestedly with his arm still around Safiya's waist.  Safiya stood with her scarf tangled around her shoulders and several other tears joining the first.  When the laughter finally ended and most of the people had wandered away, Martin walked reluctantly up to Alexander.  He stared at Safiya first, studying her hair and the lines of her neck as if he was looking one of the strangest things he'd seen in a while.  Safiya turned away and tried in vain to cover herself, but the scarf had become too tangled.  It couldn't cover her unless it was straightened out.
Eventually, Martin dug into his pocket and took out his wallet.  He counted out one hundred dollars.  Alexander took the money from him and counted it again.
"I can't believe it," Martin said, shaking his head and putting his wallet back into his pocket.  "I can't believe you did it.  How it is that you attract women by pretending to not give damn, that is just too amazing."  Martin shrugged and headed back towards the door.  "Janice is not going to believe this…"
Alexander slipped the money into his pocket and headed for the door himself.
"Wait!" Safiya called after him, a realization dawning on her.   "What just happened?"
"No big deal, "Alexander said, turning to face her with both his hands in his coat pockets.  "Just a little bet."
Safiya placed her hand on her forehead.  "You bet him that, that-" Everything in her body ached, screamed and cried out in shame and fury, but she couldn't find the words.    "You sold me," she whispered, "You sold me for a hundred dollars…"
Alexander shook his head and held out the red box.  Its lid was up.  It had been empty. "You sold yourself for nothing."
Safiya gaped.
He spoke again just as he walked out the door.  "I just made a hundred dollar commission."
To Kill a Muslim – Part 1
Yahya noticed the obscene gesture that the man across the street gave him, but he ignored it, and chose not to tell his wife Samira. He knew how deep racism ran in these small towns. He would just have to be patient.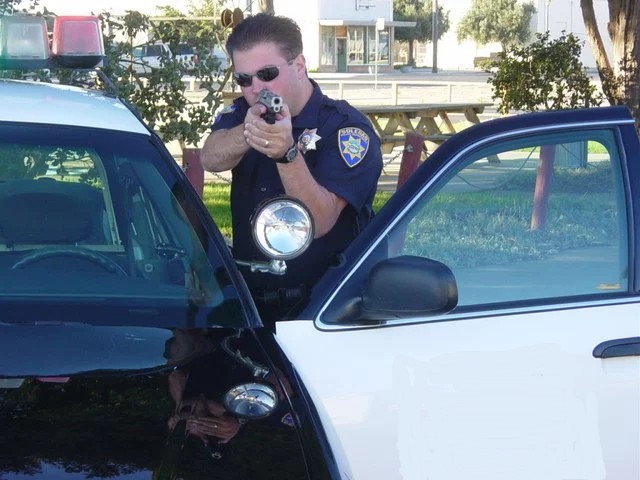 1. Ragheads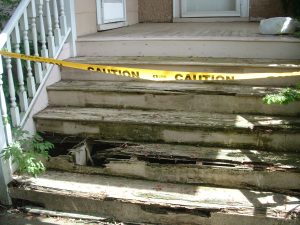 Nursing a warm beer, Chad sat on the ramshackle front porch with the rotting steps and peeling paint. His hand clenched tightly the beer can as he watched the filthy camel hugging family move in across the street. Liquid sloshed over his fist.
It was unbelievable. This was Alhambra, a white town in America. Trump's America. Making America great again, putting the freaks and coloreds back in their places. Sure, there were wetbacks in Alhambra – you couldn't escape them in California – but there were hardly any blacks, and there were certainly no terrorist camel huggers.

Until now. There they were across the street and two houses down, unloading a trailer hooked to a silver Honda Accord. It was a whole family of ragheads – a woman with her stupid oppressed scarf on her head, a little boy and girl, and the father. Chad studied the man with contempt. The guy was tall, maybe 6'1 or 6'2, and black. Well, maybe he was African or some such, 'cause he wore one of those long, colorful African shirts. His skin was mud colored, and his hair was short under that stupid beanie. He was skinny though. Chad was pretty sure he could kick the guy's ass. The man noticed Chad looking and waved. Chad flipped him the bird. The man frowned and went on moving his crap.
Chad spent a lot of time sitting on the porch nowadays, ever since he'd been fired from his loss prevention job at Walmart. That still made his jaw clench and his vision go red every time he thought about it. Some black dude – a gangbanger no doubt – had tried to shoplift box of tampons, of all things, and Chad stopped him. A scuffle ensued. Chad recovered the tampons, but the banger got away. And Walmart fired him. Said he'd violated the terms of service of his employment, which required no physical engagement of any kind. You were supposed to ask the thief to return the goods, but if they refused you were not supposed to stop them, follow them, or "engage" in any way, due to the liability to other customers if the encounter turned violent.
So the shade goes off scot-free, and Chad gets fired. A law abiding, hard working, white American gets fired for doing the right thing. It made him want to smash something. Actually it made him want to smash someone, ideally his Filipino woman boss at Walmart, but any foreigner would do.
So here he was, twenty two and unemployed, nothing but a high school diploma to his name, sitting on his mom's porch. All his old high school friends had jobs and girlfriends. Some even had wives. A couple had gone to college.
It wasn't right. His life wasn't supposed to turn out like this. He'd been a track star in high school – hundred meters and hurdles – and was supposed to have gone to college on a scholarship, but he'd blown out his knee, and they'd all abandoned him. It was like, if you weren't of use to people, they didn't give a crap about you. You were disposable. Blood sucking leeches. They'd given his spot on the track team to a black kid, a sophomore. Kid probably couldn't even read. Was that piece of crap out there now, living the life that should have been Chad's? How could this happen in Trump's America? That was the problem, that it hadn't been Trump's America back then. It had been Barack Hussein's America, the Commie Muslim traitor, damn his terrorist soul.
He seethed with the unfairness of it. He was no genius, he knew that. But he'd been a good runner, talented. He'd had the opportunity to make something of himself, to be the first in his family to go to college. He could have been more than his parents. A teacher maybe, or even a lawyer. His mother survived on welfare and what she could beg, borrow or steal from her string of boyfriends.
As for his dad, sure, Chad admired him in some ways – the man had been a shot caller in the Aryan Nation prison gang, able to point a finger and have another man killed. He'd been looked up to and respected. And he'd taught Chad what it meant to be a proud white man, standing up for your race and not taking any crap from coloreds. But let's face it, Dad had spent 90% of his adult life in prison, and in the end had died the way he lived, with a knife in his gut. That wasn't what Chad wanted for himself.
Plus, if Chad was being honest, he'd evolved beyond this father's way of thinking. His father always used to say that the coloreds – no matter the shade – were filthy and inferior and should all be eliminated, even if that meant a race war across the face of America. It was a certainty, according to him, that the race war was coming. RaHoWa, he used to call it – Racial Holy War. The coloreds were secretly plotting to wipe out white America. It was an assault on the white, Christian values that had built everything worldwide in the modern world.
But when Chad had worked at Walmart he'd been forced to work with people of all colors and even folks from other countries like Filipinos and Chinks. He´d asked a few of them about RaHoWa, trying to find out about their plans to destroy the white race, but they seemed genuinely clueless. Chad slowly realized that RaHoWa was a myth, and that the coloreds were ordinary people like himself. They liked the same sports teams he did, played the same video games, watched the same shows. Yeah, they ate some weird crap and some of them smelled different, and their music was garbage. And they weren't as smart of course. That was a fact. White people were the smartest, they had invented everything. That was why they ran the world. But the point was that the coloreds weren't evil.
He had come to the conclusion that what was needed was not a race war, but separation. Let the coloreds live in their own neighborhoods and go to their own schools. Let them marry their own women and breed their own brats. And Chad and the white people would do the same. Live and let live. Not the Filipino bitch who fired him of course, he still wanted to bust her head open. But the others, yeah.
But the Muzzies – the Islamics – that was a different story. They were terrorist, cult following traitors. Not normal people. Muzzies were evil and sick in the head. Everybody said so. Plus, they lied as part of their sicko religion. It was called takaya or some crap. What kind of twisted bullcrap was that? They beheaded people, for Christ's sake. If you were Christian in their country they would cut off your head with a hunting knife. They were devil worshipers. They should all either be kicked out of the country or killed. Period. And then Mecca should be nuked, and that would be the end of it.
But instead of taking care of business, the government was letting them go around like normal people. Even Trump had wimped out. The evidence was right in front of Chad's eyes. Ragheads in his neighborhood, on his street. It was insane. How could terrorists go around openly showing off their rags? Where was Homeland Security? That was a good idea, actually. See something, say something, right? He took his phone out of his pocket and called 911.
2. Moving Day
Yahya Mtondo noticed the young man across the street staring. He waved, and when the fellow gave him an obscene gesture in return he frowned. In the old days – that is to say, in his angry and lost years of his youth – he would have marched straight over there and punched the man in the face, and damn the consequences. But he wasn't that man anymore. So here merely shook his head and turned back to the job of moving.
His wife Samira must have noticed his expression. "What's wrong habibi?"
He forced a smile. "Nothing's at all, mchumba wangu." Usually he called her mpenzi wangu – my love. But when he wanted to tease her he called her mchumba wangu, my homemaker. It was actually a term of endearment in his native Kenya, or at least it was what his dad always used to call his mom, may Allah have mercy on them. But he knew it annoyed Samira. In any case, he wasn't going to tell her about the young man across the street. Samira tended to worry – she even had anxiety attacks sometimes – and he didn't want to give her anything more to stress over.
"Just tired from the fast," he added. "But I love it. I feel so light and free. I'm a bird doing loop de loops. Oooh!" He spread his arms. "My feathers are as cool as ice."
Samira rolled her eyes. "You're such a nut."
He had not been crazy about the idea of moving to this poor, mostly white enclave in Central California, about twenty miles northeast of Fresno. He knew from experience how deep racism often ran in such towns. And he had two strikes against him in these people's eyes, since he was both African and Muslim. Not that he was ashamed. He was proud of his Kenyan heritage, and was grateful that Allah had guided him to Islam.
They were here because his wife had just completed her medical residency in Fort Worth, Texas, where they'd moved from, and Alhambra Community Hospital had unexpectedly offered her a fellowship in her specialty of oncology. The salary was not spectacular, but it was better than she'd earned as a resident. Between that and his income as a rideshare driver, plus the low property values here in Alhambra, they'd been able to buy a house for the first time, alhamdulillah – thanks to God for all His blessings.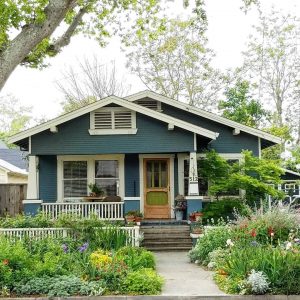 The best part of all was that there was no ribaa involved. No interest. They'd gone through a group called Central Valley Islamic Finance, which helped qualified Muslims to buy cars and homes without interest. Yahya was deeply relieved about that. He ́d made plenty of mistakes in life, but so far he'd managed to avoid the sin of ribaa, sometimes making great sacrifices in the process.
It felt like an achievement. He could see himself on Yawm Al-Qiyamah – the Day of Resurrection – standing before some great angel who held in his hand a parchment listing Yahya´s sins, each with a small checked box: anger, resentment, cursing, jealousy, ingratitude, and more. But then Yahya ́s eyes would settle on the one little unchecked box – Ribaa. He would point to it excitedly, saying, ̈Look, look!̈ And he ́d hope that it might perhaps, offer him a chance for safety on that Day.
It was pretty sad, he knew, when avoiding a major sin was your last chance for salvation. Welcome to the 21st century. Or maybe that was a cop-out. He sighed.
̈Come on babe, tell me. What is it?̈ His sweaty-faced wife touched his cheek. She was always so alert to any sign of inner turbulence on his part.
He smiled. ¨Nothing.¨
She slid her arm through his. ̈Look at our house. Our house. SubhanAllah.¨
He set down the box he had tucked under one arm and studied the house. 701 Minarets Avenue. They had taken the street name as a sign. Their own little homestead, their own piece of earth – of course it all belonged to Allah, but it was theirs to care for. He would import a few elephants and a lion and call it Little House on the Serengeti. He chuckled at his own joke.
The house was small for a family of four – only 1,100 square feet. But it was cute – a little Craftsman bungalow built in 1901, painted teal with white trim, and featuring a small covered veranda to relax on when the weather go too hot, as it often did here in Central California. The yard was planted with wildflowers and native shrubs, while an immense magnolia tree grew in the front yard, casting shade over most of the house, its thick, waxy leaves glowing deep emerald in the morning sun. Some sort of songbird trilled from deep in the tree, praising God in its own language. Yahya loved it.
As an added bonus, Samira's family lived in Los Angeles, only a four hour drive from here.
Allah the Most High had opened a door for them, and they'd walked through, taking the path that the Most Wise chose for them. Yahya knew in his heart that there would be good in this path, or Allah would not have set them upon it. That was trust, tawakkul. Doing your best, then putting your life in Allah's hands and trusting Him to bring you through whatever obstacles you faced. Tawakkul was not, as some thought, naivete. Yahya had not lived an easy life. He ́d experienced terrible tragedies, and had walked through trench and terror, metaphorically speaking, just to stay alive. No, tawakkul was a choice and a mindset. It was faith.
As for the young man across the street, Yahya would make an effort to reach out to the neighbors, get to know them. Weren't Muslims commanded to be kind to their neighbors? Only through kindness could an enemy become a friend.
He kissed his wife on the temple and bent down wearily to pick up the box.This was Ramadan, and Yahya's energy level was at rock bottom. He hadn't taken any food or water in many hours. Fortunately, all the family's possessions fit into a small U-Haul trailer, and the moving was nearly done. That was one advantage of being poor, he thought wryly. It made moving easier.
Ten minutes later, hefting a 6-foot bookshelf and turning, he almost tripped over Sulayman, his four-year-old son, who had picked up a table fan by the cord. Yahya resisted the temptation to chide the boy. The irritability he felt was a byproduct of his hunger and weariness from the fast. Part of the challenge of Ramadan was to overcome that irritability and replace it with compassion. Instead of anger, to give love. Instead of resentment, to exercise generosity. Instead of self-absorption, to expand your sphere of concern to include your family, neighbors, the community, the Muslim ummah, and finally the world. That was Ramadan, and that was Islam.
Sulayman and his three-year-old sister Amirah were only trying to help in their little way. But yeah, they were getting underfoot. He was about to suggest they go play inside the house when he heard sirens approaching. It sounded like there were a lot of them, and they were close. Curious, he set the bookshelf down in the driveway. The sirens kept getting louder, and a moment later a black-and-white Alhambra police cruiser careened around the corner, then another right behind it, tires squealing. Yahya didn't know what was going on – a burglary in the neighborhood, or a domestic dispute maybe? – but he wanted his family out of harm's way.
"Samira," he said urgently. "Take the kids into the house, please. Right away." His wife had also paused to see the source of the commotion. She stood near the front door of the house, her hands gripping tightly on the box of dinnerware she was carrying. Like him, she was tall – about 5'10" to his 6'1" – and though she was Palestinian, her skin was a beautiful shade of brown that fell somewhere between copper and mahogany. Her purple hijab concealed long black hair that she typically wore loose beneath her scarf.
While Yahya was quiet and contemplative, Samira could be loud. She had a laugh that rang out, and a smile that stretched a mile wide. People were drawn to her brash and bubbly personality. Only those who knew her best understood the insecurities and worries that she hid beneath that bright and happy laugh.
As the wailing sirens mounted Samira dropped the box. Whatever was inside shattered when it hit the ground. She scooped up the kids, lifting them bodily off the ground, and disappeared inside the house.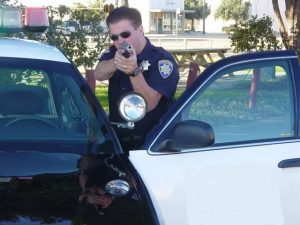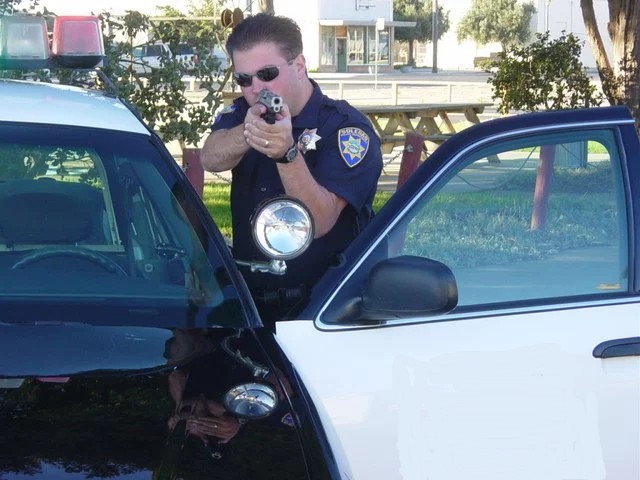 What on earth? What had gotten into her? Yahya was about to go after her when the police cars skidded to a halt in the street in front of his own home. Doors were thrown open, and officers kneeled behind them, pointing their guns at his house. Yahya looked around in confusion. Was a fugitive hiding in his yard?
"Put your hands on your head," someone bellowed through a loudspeaker, "and get down on your knees!"
Again Yahya looked around. Surely they did not mean him?
"You with the hat and the beard! Put your hands on your head and get down on your knees! This is your last warning!"
SubhanAllah, they did mean him! He considered protesting or at least asking for clarification. Then he looked at the barrels of the firearms pointing at him, one of which was bright yellow for some reason – some kind of phaser pistol? he thought crazily – and realized this was not the time for anything less than obedience. Moving slowly so as not to alarm the cops, he put his hands on his head and went down to his knees. Two offers charged forward, their weapons trained on Yahya's chest. One pulled his hands behind his back and handcuffed him, then shoved him forward. He fell, turning his face to the side at the last second and striking his cheek on the driveway. The impact made him grunt in pain. He thought he heard the muffled cries of his wife or children from inside the house. They were probably watching through the window.
This was not something he would have ever wanted them to see. He struggled to rise up, to say to the officers, "Come on now, what's this all about?" He was not personally afraid. It was never his way to be afraid of people or the things people did. He was good with God and trusted in the path. He just didn't want his children to see their father being treated this way.
The cops tased him. He didn't understand at that moment what was happening. Every muscle in his body seized in a terrible cramp. His limbs thrashed uncontrollably and his torso flopped like a dying fish on the floor of a boat. His vision went red as agonizing pain blasted his consciousness. He still heard his family screaming, and in the distance he heard laughter as well – triumphant, mocking laughter. The agony seemed to go on forever, then vanished without a trace, leaving no remainder of pain.
He regained control of himself and turned his head to look at the officers. The one who'd tased him stood rigid, his arms in a classic firing pose, his muscles quivering. He was young and slender, pasty white with red hair and a prematurely receding hairline. What Yahya noticed most of all, however, was that the man was petrified. His eyes were wide with fear. SubhanAllah, what was he so afraid of? He was staring as if Yahya were some mythical monster laying in the driveway, like an abominable snowman. Except he wasn't an abominable snowman. He was an abominable Muslim, apparently.
"Hey," Yahya said in what he hoped was a soothing tone. "It's alright. I'm not-"
"Shut up, faggot!" one of the officers bellowed, and once again the electricity coursed through him. He spasmed and fell hard, striking his mouth this time. Then he felt hard objects hitting him, striking his legs and back. A hammering blow clapped the side of his head, and darkness descended upon his mind.
* * *
Next: Part 2 – The Black Jesus
Reader comments and constructive criticism are important to me, so please comment!
See the Story Index for Wael Abdelgawad's other stories on this website.
Wael Abdelgawad's novel, Pieces of a Dream, is available on Amazon.com.
Gravedigger: A Short Story
A fist crashed into Ghada Aziz's eye, snapping her head back and turning her legs to straw. Pain exploded in her face and she wondered if her orbital socket had just shattered. Somehow she clung to consciousness, covering her head with her arms, then lashing out with a punch of her own.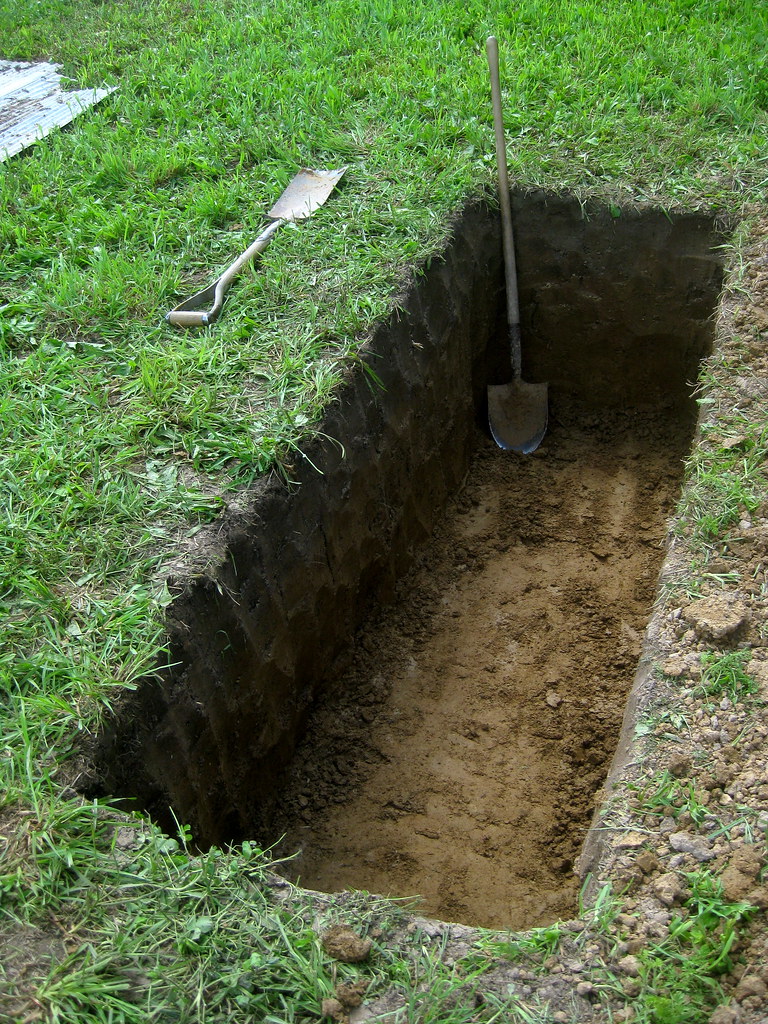 A fist crashed into Ghada Aziz's eye, snapping her head back and turning her legs to straw. Pain exploded in her face and she wondered if her orbital socket had just shattered. Somehow she clung to consciousness, covering her head with her arms, then lashing out with a punch of her own. She couldn't take much more. Her left leg was swollen and numb, her ribs deeply bruised, and blood poured into her eyes from a cut on her forehead.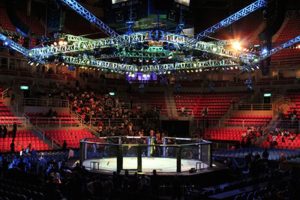 She never saw the blow that knocked her out. She crashed to the blood-spattered canvas, mouth open and drooling, dimly aware of the referee shielding her. A roaring sound like an avalanche filled her ears, and knew it was the sound of the crowd cheering her opponent. This was her sixth loss in the last two years, and the fourth by knockout. She'd once been the seventh ranked female bantamweight fighter in the world, but she was done. Twenty seven years old and washed up, her MMA career was over.
Was it for this that Baba – her father – had fled Iraq with her when she was twelve, leaving behind the land where his wife and son – her mother and older brother – had been slaughtered? Was it for this that he gave up his work as a radiologist to work as a janitor in Los Angeles, somehow managing to pay for her English and karate lessons?

And how had she repaid him? Other Arab-American children became doctors and engineers, but Ghada dropped out of college, driven by her passion for martial arts. The fighting ring was the only place where she felt completely in control of her destiny. Life delivered one crushing blow after another – losing loved ones, loneliness, grief – but in the ring, standing over her opponent in triumph, life was powerless to harm her. Only in the ring did she feel in control, secure.
She wouldn't have blamed Baba for being disappointed in her, but he'd been proud, even when the local Arab community criticized him for letting his daughter adopt immoral ways. He dropped in on her training sessions and hung news stories about her on the wall. Unlike many fighters Ghada had no nickname, and Baba used to teasingly say that she should call herself The Saracen, or The Arab Assassin. As if she needed to call attention to her heritage. She already received death threats from Americans and Arabs alike. The only thing Baba would not do was attend her fights. He couldn't bear to see her getting hit. Baba also supported her financially until she began to win, at which point she bought him a little house in Eagle Rock with a garden that he tended lovingly.
Then he died, his heart giving out on a cold January morning as he raked the leaves in the yard, while Ghada was away at training camp. Her shame at having neglected him was a worse blow than any she'd ever taken in the ring.
Someone gripped her arm. Sibni, she thought in Arabic, her cheek glued to the canvas, her braided black hair soaking up blood. Let me be. But the coach pulled her up and mopped her face as the cut man pressed the freezing end-swell disc into her forehead to stanch the flow of blood. She hung her head, not wanting to see the faces of the leering crowd, many of them overjoyed to see the Arab bitch lose. So much hate she'd faced. All for nothing.
She remembered being surprised at how many people came to Baba's funeral. Arabs and other members of the Muslim community – Pakistanis, Indians, African-Americans, and the odd Latino or white convert – stood in rows to pray.  Non-Muslims came as well, approaching her to offer their condolences. She didn't know most of them. They spoke of her father's generosity or his guidance. While she'd been focused on training, Baba had intertwined with many lives, touching many hearts. That should have been comforting, but it only reminded her that she hadn't been there enough to truly know him. She hadn't been involved. Her grief was a thunderstorm in her head and would not let up. She skipped training sessions, lived on instant noodles and delivery pizza, slept past noon every day and lost fight after fight, unable to win the outer battles while the inner ones raged.
Now that her career was finally over, she fell into a pit of despair. She stopped bathing, washing the dishes, and paying the bills. Late notices came. Sometimes the doorbell rang and people called to her. A few times she recognized the voices of Farah and Summer, two Muslim friends she'd had in high school. They'd drifted away after she became an MMA fighter. Or had she pushed them away, preempting the threat of their rejection? They'd attended a few of her fights as well – she'd seen them in the front rows, cheering. She'd always refused to acknowledge them, fearing that they were there to judge her. They both wore hijab after all, while she was out in front of the world wearing knee-length shorts and a lycra shirt, making a spectacle of herself. So she'd deliberately avoided them, not meeting their eyes when she left the ring after the fights.
Sometimes she thought about killing herself. She resisted the idea, knowing it was against her religion and everything her father had taught her. But… there was no way forward. She was an unemployed college drop-out, finished in her career, alone in the world, and – judging from the unopened late notices she was receiving from the state – about to lose her father's house for non-payment of taxes.
One miserable night, unable to sleep and equally unable to bear her own thoughts, she walked into the kitchen. Roaches scattered. Filthy dishes stewed in the sink. In the middle of the room stood a small table and two folding chairs. Her father used to sit there when he read the newspaper and paid the bills. Why had he kept two chairs there? Perpetually waiting – hoping – for Ghada to return home and join him at that little table? Atop the table stood a glass vase filled with desiccated morning glories. Those same dead flowers had been there since Baba died.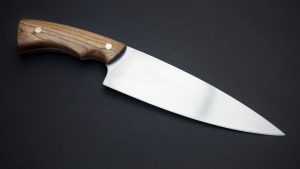 She went to the cutlery drawer and took out a large steel vegetable knife. Her father always kept the knives sharp. She placed the tip against the inside of her left wrist. She would make a long, deep cut, then she'd do the other arm. Then she'd lie down in bed and wait for it to be over.
She pressed the tip of the knife into her wrist. It broke the skin and blood welled up, running in a rivulet into her palm and dripping from her middle finger. It was time to die.
Except… she could not make her hand move. She could not go further. An inner voice said, "This isn't right. There's always another way, a better way. You're a fighter. Don't give up now." She ignored that voice and cut a little further. Blood began to pour now, running down her wrist and hand and spattering onto the kitchen floor. Her arms trembled. One of her elbows bumped the vase on the table. It tipped over, rolled off the table and shattered into a hundred fragments.
A memory came to her in a flash. She was a child in Baghdad, in the small villa they'd called home. Mama was standing on a stepladder, removing a burnt-out fluorescent bulb – the long kind – from the ceiling fixture. She handed it down to Ghada, who was her assistant in everything, whether cooking, cleaning or home repair. "Pass me the new one," Mama said.
"I'll do it, I'll do it!" exclaimed tousle-haired Ibrahim, her younger brother. Before Ghada could stop him he snatched up the new bulb from where it leaned against the wall – and dropped it. Slivers of glass exploded across the floor. Both children froze, expecting to be punished. Their cat, Halawa, came padding in to investigate the commotion. Mama sighed and instructed Ghada to put Halawa in the bathroom before she cut her paws. It was the only room with a door, since the others had only curtains in the doorways. As they all worked to clean the broken glass, Halawa kept crying to be let out. Ghada felt bad for the cat, but it was for the kitty's own good. When they were finally finished and released the cat she trotted out with her tail high, giving them all an accusing look.
Later, Mama said, "What we did with Halawa is a metaphor for how Allah protects us."
"What's a metaphor?" Ibrahim wanted to know.
"An example. Sometimes we feel trapped in our situations. We can't find a way out. We cry and complain, not understanding why Allah has closed the doors. Our vision is small, so we don't see the broken glass all around. We don't realize that we are exactly where we need to be in that moment, and that Allah is protecting us. But if we are patient, the door will open when the time is right."
Remembering this now, remembering her dear, patient mother, and imagining what her mother would say if she could see her daughter in this moment, Ghada cried out and dropped the knife, which fell to the floor with a clatter. Her entire body trembled, with what emotion she could not say. She would wait. She would… try something. What, she did not know.
She left the house for the first time in two weeks and went to visit her father's grave. It was located in a sprawling, hilly cemetery that belonged to the city of Los Angeles. She sat on the grass of his grave and wept, fingering the plaque set into the ground. Sami Daoud Aziz, beloved husband and father. She tried to speak to him or pray over him, but no words came.
On her way out she saw a sign on the gate: Help Wanted. She saved the number in her phone and called it the next morning. The cemetery was looking for a full-time gravedigger. The job paid $15 per hour plus benefits. It was no fortune, but it might allow her to pay the bills, and more importantly she'd be close to Baba. She applied and was accepted.
For the first six months there was hardly a day when she did not think about quitting. The work was grueling, even harder than MMA training. Even as a full time fighter she'd only trained four hours per day. The rest of it was just healthy eating, watching and analyzing training videos, and getting nine hours of sleep every night.
This job, on the other hand, was what she imagined when a convict was sentenced to "hard labor." Not that the environment was forbidding – it was actually extraordinarily beautiful. But this was a green cemetery, which is why the graves were hand dug. There was no gas-powered machinery of any kind, and only two maintenance workers for this entire, sprawling cemetery – herself and Dave, the groundskeeper. No embalming chemicals – Ghada learned all this in time – were used in burials, nor any grave liners or vaults. Only shrouds or biodegradable wooden caskets. Wildflowers were allowed to proliferate freely. Songbirds, squirrels and deer could be seen roaming the grounds, and butterflies were everywhere. With oak and bay trees covering the slopes, it looked more like a natural woodland than a traditional cemetery.
On a typical day Ghada had to dig two or three graves, which meant a full eight or nine hours of digging. She'd wake up in the morning with her muscles still aching from the previous day. At first her hands blistered, then they bled. Finally they grew calloused.
The plus side to the job was that she was close to Baba. She'd sit on his grave every day at lunchtime, sometimes crying, sometimes praying, sometimes just talking to him. Was this morbid? Was she psychologically damaged, unable to let go of the past? She didn't know. She only knew that being near her father comforted her.
Time passed. She paid off her bills. Her muscles stopped aching. Her almond colored skin darkened to cafe-au-lait from working in the sun every day. And she stopped crying. She began to pray again and to fast in the holy month of Ramadan, two things she hadn't done since she was a teenager. Her own transformation amazed her at times. She thought back to the night she'd pressed the knife to her wrist. Was it Allah who'd put that memory in her head at that moment – the memory of her cat Halawa and the broken glass? Regardless, alhamdulillah – all praise to God.
* * *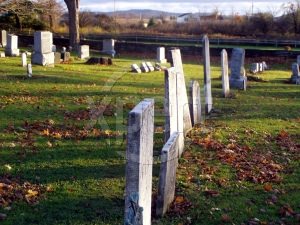 She tossed the last spadeful of dirt and mopped her brow. The sun was straight overhead, illuminating even the inside of the grave. Unhooking a tape measure from her belt, she checked the grave. One shovel deep, two and a half feet wide by seven long. Industry standard. Satisfied, she tossed the shovel out and leaped out of the grave, tucking and rolling as she cleared the top. Time for lunch.
The back east acre was screened by a row of pines. Management kept the maintenance equipment in a shed back here, but there was a narrow stretch of clear grass. Ghada always spent the first half of her break practicing martial arts here. It was something she'd come back to this year. She wasn't training for anything. It was movement for the sake of movement. Running through footwork and strikes, angling in and out, the workout left her physically energized and as emotionally serene as a summer sky. She hadn't been in a gym in two years, so she worked on fundamentals, sometimes combining the moves she already knew in inventive ways.
Later, sitting on the grass of Baba's grave, she unwrapped the 'eggah sandwich she'd prepared that morning. It was a dish her mother had taught her to make – a patty formed from a blend of eggs, broccoli and cheese, served in pita bread with a hummus spread. With it she had a cup of hasa al-khadr – vegetable soup spiced with ginger, garlic, cilantro and cumin. Eating these traditional foods made her feel that she was carrying on her cultural heritage in some way, and also kept her healthy for the extreme labor of this job.
The warm sunshine on her face felt pleasant. The air smelled of bay leaves and wild roses. Two squirrels chased each other around a tree and up and down the trunk. Watching them, Ghada smiled. Life was good. It amazed and pleased her that she could think this. The only thing lacking in her life was companionship. She had no family, no friends. She was all alone in the world.
As if disproving her assertion, Dave the groundskeeper sauntered over from where he'd been digging out a patch of invasive broom grass. He carried his lunch bag in one hand and thermos in the other. Ghada didn't mind. Nearing forty, tall but stoop shouldered, Dave was harmless, not to mention married. He and his wife June were MMA fans. He'd been thrilled to meet her when she first started, as he'd seen her fight when she was in her prime. He kept telling her she should be coaching fighters, not digging graves. She always shrugged this off. Maybe someday. The fighting world felt too much like the bad old days – though, if she was honest with herself, there was still a part of her that wondered how far she could have gone as a fighter if Baba had not died.
They ate in silence for a while. This was one of the things she liked about Dave. The two of them were well attuned to each other's moods.
"You don't talk to your dad much anymore," Dave said. He nodded to her father's plaque.
Ghada remembered how she used to sit here and confess her sins, sometimes weeping, sometimes telling Baba haltingly about her life, as if she expected him to condemn her failings. Why had she thought that? He'd never condemned her in life, after all. He'd done nothing but love her. My shining star, he used to call her.
"I've said it all."
"So you two are good?"
She smiled. "Yeah."
"You've changed since you started here."
"No kidding. I don't wake up with my limbs aching like I just ran a marathon. I remember when digging a single grave was exhausting. Blisters everywhere, my back sore, everything."
"Not just that. You're peaceful."
She nodded. "It's this job." She waved a hand at a bluejay that sat on the branch of a nearby oak tree, watching them and waiting for crumbs, no doubt. "Life amid death, you know? It's a constant reminder to live in the moment."
Her phone rang. That was odd. No one ever called her. She dug it out of her pocket and looked at it, then frowned. It was her coach. She hadn't spoken to him in two years. For a moment she thought of not taking the call. But that was the old Ghada. The new Ghada had nothing to fear from the past. "You sure you have the right number?" she greeted him, then listened as he spoke. "I'll get back to you," she said when he was done. "I know. Give me a half hour."
"What was that about?" Dave asked. "You look like you've seen a dead body." He grinned at his own joke. Funerals were a part of daily life here.
She said nothing.
"You're scaring me, kiddo."
"Sorry. You know the WFC? The World Fighting Championship?"
"Of course. You know I'm a fan. There's an event tonight. June and I are going."
"Oh. Well, the woman who was supposed to fight against Viviani Silva had an injury. They want me to fight her."
It was Dave's turn to gape. "Viviani 'The Monster' Silva? That's a title fight!"
"No one else wants it on such short notice. Or if they do, they're too far away."
"Man! Wait 'til I tell June. She'll freak out."
Ghada put up a hand. "I haven't said I'll do it. Listen, do you mind leaving me alone for a bit?"
"Sure." He scooped up his lunch and hurried off, no doubt to call his wife.
She ran a hand through the grass of her father's grave. She was not afraid. Where once the storm had raged inside her, now she was the eye. "But Baba," she said aloud. "That's not my life anymore."
Does the dream still live inside you? came his reply. If so then seize it, habibti, my love, my shining star.
* * *
"I owe you big time for taking this." Her coach hustled her into the arena. "No one expects you to win, okay? All you have to do is put on a show. Flash that Aziz spirit, try to make it through the first round. Even if you lose you make fifty grand. You look fit at least. Better than the last time I saw you."
Not much of a pep talk, Ghada thought. To hell with him if that was all he thought of her. She'd fight, but for herself, not for her coach or anyone else. Oddly, the thought of the fight itself excited her more than the $50,000 purse. What did she need $50K for anyway? She had everything she needed in life. What thrilled her was the opportunity to plunge into combat once again, to hit and be hit in a battle that was mental and emotional even more than physical. Those electric, brutal, and vivid minutes in which she was more fully alive than 99.99% of human beings.
Five minutes later she stood on the scale at the weigh-in, fight officials all around and press bulbs flashing. Viviani 'The Monster' Silva had already weighed in, but was there to check out the competition. The thick-jawed, heavily tattooed woman postured and called out insults. She looked exotic and mean in her skin-tight short-shorts and halter top.
Ghada, on the other hand, wore her usual knee-length shorts and a form fitting long sleeved shirt. It was her concession to Islamic modesty and she knew it was insufficient, but it was the best she could do in the ring. Her jet black hair was braided in cornrows, close to the scalp. She ignored The Monster and let out a slow breath, unperturbed. She saw surprise on the faces of the officials. Did they remember the out of shape, emotionally depressed wreck of a fighter from two years ago? Her eyes flicked to the wall mirror, curious to see herself as they saw her. Standing 5'7", she weighed in at 133 pounds. That was near the upper weight limit for a bantamweight, but there was not an ounce of fat on her. Her legs were rock solid and rippling with muscle, her arms powerful and well defined even through the shirt, her shoulders like two small boulders. She looked like a granite statue. The gravedigging, she realized. Digging graves was the most physically taxing thing she'd ever done. When she'd first started she couldn't dig a single grave without resting multiple times. Now she could dig for ten hours, wake up the next day and do it again, as easy as babaganoush. She'd never been stronger in her life, both physically and emotionally.
She looked to The Monster and saw a flicker of doubt on the woman's face. The hair stood up on Ghada's arms. I'm going to win this fight. The premonition hit her like the light of the summer sun, leaving no room for doubt. She was going to win. She was going to become the next women's bantamweight champion of the world.
What would she do after that? Would she continue to fight, or become a coach as Dave was always telling her to do? Or would she go back to digging graves? She didn't know. But she was sure she was going to win. She could feel it in her bones, as surely as her ancestors had been able to feel the approach of a sandstorm or the coming of the rain.
Someone called out her name. She looked over the crowd and spotted Farah and Summer at the back of the crowd of spectators. They grinned and waved. How had they known she would be here? In the past she would have looked away, not wanting to acknowledge them. But this time she smiled and waved, genuinely happy to see them. Their faces lit up and they shrieked as if they'd just met a celebrity.
The fight announcer approached, shook her hand. "Do you have a nickname you want me to use when I announce you?" he asked.
Ghada's smile spread into a grin. Then she laughed out loud. "Sure. Call me Gravedigger."
THE END
* * *
See the Story Index for Wael Abdelgawad's other stories. Wael's novel, Pieces of a Dream, is available on Amazon.com.
Of Dreams and Shadows
A short story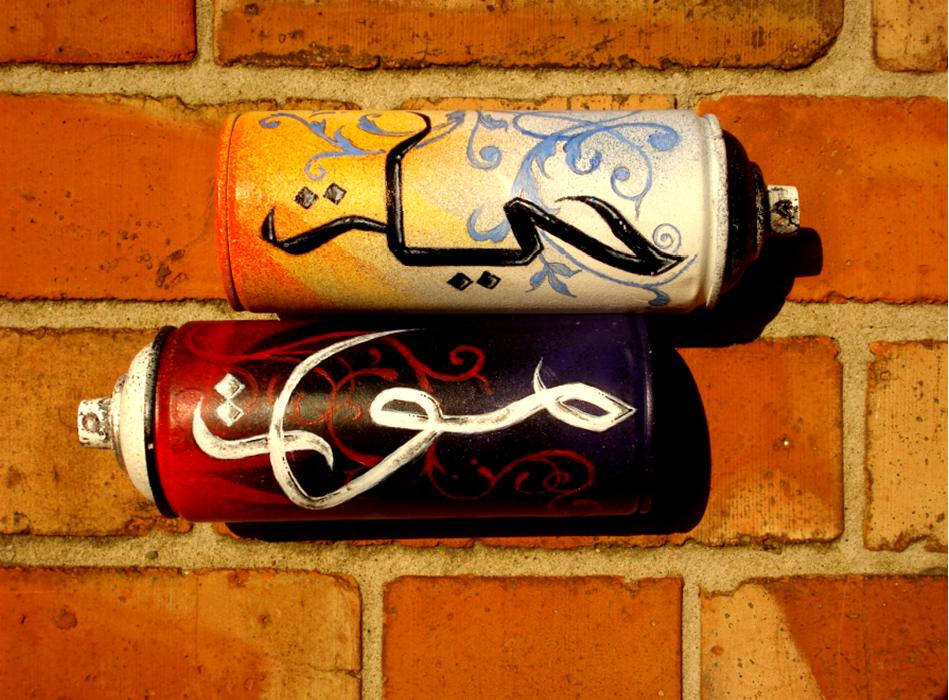 By Saulat Pervez
Tears streaming down her face and her lips moving fervently in supplication, the lady's terrified face spoke volumes. Watching the lady, she realized how closely this woman was viewing death. She herself always considered someone passing away as a reminder, casting a shadow on her consciousness, making her hyperaware of the transience of life, but the darkness would dissipate as the hours passed by, overtaken by the urgent demands of the mundane. For this woman, however, death was no longer an abstract concept: she stood mesmerized by the fear gripping the woman who could see herself being carried off in a coffin very soon.
That night, she wrote in her journal,

We often ask one another what we want to do with our lives, but rarely think about our own deaths. Perhaps it's time for us to work backwards. Let death be the starting point and then find purpose in our lives – knowing that no matter how old/young we are, or whether we have a prognosis hanging over our heads or not, death is right around the corner. In our zeal to accomplish everything we want, are we cognizant of the fact that anytime our life can come to an end? Too often, there's a disconnect and death – despite its certainty – comes as a surprise. Instead, I want to think about the person I want to be at the time of my death and then figure out everything I need to do to be that person.
***
"So, how were the latest test results?"
"Not good. Her kidneys are getting worse, and now the liver is affected too."
"And, how old did you say she was?"
"She's 80."
"Oh, so she's old," she casually said, shifting her eyes to the computer screen.
He realized it was the end of that conversation and looked at his notes for the tasks to be accomplished for the day, pushing his ill aunt in a faraway country from his thoughts. Lurking in his mind, though, was the question: Can we decide when it's okay for someone to die? To say that they have spent enough time in this world?
"Anything new today?" she asked.
***
He lay there, staring into space. A grandchild sat some distance away, a coffee cup next to her. From the window, he could see the hospital next door. Somehow, it looked really flimsy in his slanted gaze, as if the slightest jolt would crumble it into a miserable heap. His glance returned to the coffee cup for a fleeting second. He could taste the mocha latte in his mouth, but felt no appetite for it at that moment. His granddaughter looked up from her phone and caught his eye. "Would you like anything, Nana?" she asked, leaning forward.
He shook his head quietly and felt his son's hand slip into his with a squeeze. He looked around the room and saw his family spread out before him, standing, sitting on the sofa handle, slouching on a couch, reading, whispering, praying. He felt a sudden burst of love. He closed his eyes and saw the words that he was thinking: Am I ready to leave all this? He winced before sleep mercifully overtook him.
***
Her husband had been in a coma for only two days but the doctors were already recommending that he should be taken off the ventilator. His brain had been damaged – his heart had stopped beating for a couple of minutes before the paramedics had managed to revive it. His organs had started failing soon after the heart attack.
She was horrified. How could she take such a huge decision? Wouldn't she be ending his life if she agreed to pull the plug? What if he woke up in the next minute, day, week…? Taking his life was not a decision for her. She would refuse.
The doctors told her that she was only prolonging his pain. Let him go. But, to her, he didn't look like he was in pain. And she wondered if they had ulterior motives – did they want to give his bed to someone else? Was he costing the insurance provider a fortune? Did they want to salvage whatever organs that remained intact? All sorts of thoughts kept plaguing her. Oh God, why are you putting me through this? She held her head in her hands.
She sat next to him. His heart was beating, he was breathing. She knew that if they removed him from the respirator, he would deteriorate very quickly. To her, the machine was keeping him alive and they wanted to take it away. But, then, a thought crept up to her: Had his soul already left his body? Was he even alive? 
She remembered reading somewhere that a baby's heart starts beating within the first few weeks in the womb. But her faith taught her that the soul isn't breathed into the baby until the 12th week. So, technically, the heart could be beating without any soul. She let this sink in. The conflicting thoughts in her mind gradually grew quiet.
She looked at her husband and decided to listen to the doctors. I will let his life take its course. If he is meant to live, then he will survive, somehow.
***
Their house had an eerie silence, casting long shadows on everything it touched. Unless they were fighting, which happened quite a lot lately. It always began with whispered fury, as if their son was still living in the next room, but would escalate inevitably into a crescendo that would topple the silence into smithereens. Followed by a lot of sobbing and slammed doors. It was their way of mourning their only child, who had left them as suddenly as he had entered their lives.
She didn't think she had any maternal skills, but she knew how much he wanted a baby, and she had eventually given in. She would always remember the day she birthed him as the day a mother was born. He soon became their sun, their world revolving around his every need and want, years passing by. Of course, in her eyes, her husband was never as careful as he should be around him. And, to him, she was too overprotective and needed to lighten up. As he became a young man, though, the three had formed an endearing friendship and life seemed perfect.
It would've been an ordinary day in their mundane lives had tragedy not struck and snatched their grown child away senselessly. In the aftermath, they both found themselves standing on the edge of a precipice, their bodies weighed down by grief and blame. And then the letter arrived, yanking them back onto safe space.
It began with, "In the Name of God, the Most Gracious, the Most Merciful. Exalted is He who holds all control in His hands; who has power over all things; who created death and life to test you [people] and reveal which of you does best––He is the Mighty, the Forgiving; who created the seven heavens, one above the other. You will not see any flaw in what the Lord of Mercy creates. Look again! Can you see any flaw? Look again! And again! Your sight will turn back to you, weak and defeated" (Qur'an, 67:1-4).
Written by a mutual friend who was thousands of miles away, it amazingly acknowledged their pain and anger while reminding them that neither could've changed the fate of their son. It exposed their raw feelings towards each other and demanded that they not let this tragedy cause further damage by pulling away from each other. That, in this time of unspeakable loss, they need each other the most. It spoke of life and death as something far larger than them, and nothing they could've done would've saved their son. At the same time, it encouraged them to invest their energies into causes that would prevent others from suffering like they were. And, it ended with, "Say, 'Only what God has decreed will happen to us. He is our Master: let the believers put their trust in God'" (9:51).
They didn't know how many times they read the letter and when they curled their arms around each other, tears flowing. And that's when their long, torturous journey toward healing finally began. Together.
***
Inna lillahi wa inna ilaihi rajioon, to God we belong and to Him we return. She couldn't believe the news: Was he really gone? As much as she wanted to deny it, she had to accept the reality. A sudden gloom settled in her. The distance killed her. She knew she wouldn't be able to go for the funeral. Worse, she felt guilty for not visiting. She should've known, she should've gone.
She went about her day like a zombie. She was physically present, but mentally and emotionally, she felt completely numb. Flashes from her childhood kept distracting her. He had always loved her like his daughter. As she began imagining family and friends gathering to console the immediate family and prepare for the funeral, she felt lonely – tinged with poignant nostalgia, the detachment made the loss more pronounced, compounding her sorrow. She lost her appetite and everything around her became dull. Instead, she hungrily sought every detail around his death. She messaged ten people at once and waited anxiously for the responses. As they began pouring in, she began to cry, utterly desolate.
Through the layers of grief and loss, a voice managed to speak: Is this about him or you? She was caught off guard. She realized that she was so self-absorbed that she hadn't even prayed for him. She started murmuring supplications, asking for his forgiveness and peace. She reached for the Qur'an and opened it to Surah Ya-Sin and began reciting. The lyrical verses gradually soothed her. Her mind began to fill with his smiling face and the happy moments they had spent together. She suddenly understood that what mattered most was the time they had shared when he was alive – the ways in which she was there for him, the things he had done for her.
It isn't about him or me. It's about us.
*** 
"What is the procedure for inducing here? How long after the due date do you wait?"
"We don't wait. If you aren't in labor by your due date, we schedule you."
"Oh. My other two babies arrived late—"
"Why can't we find the baby's heartbeat?" The doctor said to herself as she walked over and took the device from the nurse, pressing and moving it firmly on her swollen belly.
She woke up in a sweat. This is how the dream always ended. Except each time the setting was different. Tonight, they were in a massive kitchen with the doctor and the nurse in crisp, white aprons; the device was a shiny spatula and she was lying flat on a counter.
Instinctively, her hand stroked her stomach, now flattened. In the bleak light, she looked at the empty corner where the crib had stood not too long ago and she wept, consumed with longing. For the umpteenth time, she asked herself, When was the last time I felt the baby kick? She could honestly not remember. The night before, she had been up late, worrying and waiting for her husband to come home from work. During the day, her toddler kids had kept her occupied until it was time to rush for the doctor's appointment. She had just started her ninth month.
The truth of the matter was that she had never thought anything would go wrong. After all, her other pregnancies had been entirely normal and natural. She had stayed active and agile until it was time to go to the hospital. So, what happened? No one knew. There was a heartbeat, and then there wasn't. If only I had sensed that something was wrong. What kind of mother am I?
Flashbacks, flashbacks, and yet more flashbacks. She was riddled with flashbacks lately. It's incredible how suddenly the entire stage can be reset. One moment you have something and the next, it's gone – and you're left looking at your emptiness shocked with wonder: how did it happen? Just like that, life ends or a catastrophe strikes, and colors everything a different shade.
As she wallowed in her sorrow, she was yanked out yet again by the same verse: Not a leaf moves without His knowledge. She shook her head, amazed by the simple phrase that sprinkled her conversations so casually: insha'Allah, if God wills. She would say it and yet expect certain outcomes. This time, when He had other plans, it hit her with such force that she felt completely dwarfed.
She sighed. She whispered quietly, inna lillahi wa inna ilaihi rajioon.
She got up and went to check on her kids. As she kissed them and sat by them, she reminded herself: You are an amanah, a trust, from God. I do not own you. And I am ever so grateful that He has given you to me. I promise to take care of you. But, ultimately, we all return to Him, for every soul must taste death.
She returned to bed, taking refuge in this moment of comfort, knowing full well how elusive it was. But it's what kept her afloat and she held on to it dearly.
-end-
Saulat Pervez has come of age, both as a child and an adult, between Pakistan and the United States. She has taught English Literature in Karachi, worked remotely for Why Islam, a project of the Islamic Circle of North America, and is currently an Associate Researcher at the International Institute of Islamic Thought (IIIT) in Herndon, Virginia.
As a result of her diverse encounters here and abroad, and grounded in her experiences in teaching, writing, and research, she is committed to investigating ways to cultivate reading, writing, and thinking cultures both locally and globally, especially in multilingual contexts.
Saulat has been writing stories since she was a newly arrived immigrant and middle schooler in Central Jersey. Most of her adult life, however, was spent writing journalistic pieces and website content, with a few children's books published in Pakistan. She has also mentored six teenagers in the writing of a collaborative murder mystery, Shades of Prey, which is available on Amazon.com. 
This particular short story — made up of discrete yet connected pieces — has been a labor of love which she hopes the reader will find intriguing and thought-provoking. Much like her life, it has been written between places, with snatches of time both at home and during travel.