Ramadan for Road Warriors (aka Business Travelers)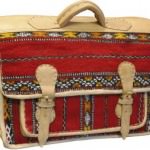 Link to all Ramadan 2011 posts
It's only fitting that I write this post on a weeknight at 11pm in a different time zone than I'm used to and in an upscale downtown hotel with shoddy Wi-Fi. If you feel my pain, you are most likely one of many people who travel regularly for business.
In fact, you're the only ones who would truly understand that free food and drinks every day in the hotel concierge lounge, priority boarding, and (occasional) upgrades to first class are not perks that make travel fun – but necessities that prevent travel from being completely unbearable when you spend this much time on the road.
Lamenting about first world problems aside (like how annoying it is to have to adjust rear/side mirrors every week in your new rental car), let's get to the meat of the issue (pun intended) – Ramadan.
I also write this post at an opportune time as I am anticipating this Ramadan more than perhaps any other Ramadan in my life, and that's almost entirely due to business travel. While I am still slated to travel about 2 weeks in Ramadan, my last Ramadan was the worst of my life.
I had just started a new project and began traveling professionally for the first time in my life. I'm not sure if others have experienced this or not, but it meant I had to pay my dues. I didn't quite yet have the same freedom as the 'road veterans' did. Plus, I was on a new project and client, so there was a lot of feeling my way around. This travel started roughly 2-3 weeks before Ramadan. So not only did I have to completely readjust my home, family, personal, and work life, but now I had Ramadan to throw into the mix.
My entire Ramadan looked like this: Fly out Monday morning at 8am, fly home Thursday night and get home around 10pm. Take a cab to my hotel. No rental car. No masjid within walking distance. It was devastating. It was the first time in my life I felt completely and utterly spiritually destroyed during Ramadan. Looking back, I know I could have done better. I could have made up ground, been diligent with Quran, extra prayers, and so on – but lets not kid ourselves. It put me in a huge funk, and I failed with flying colors. Not to mention being left with 8 fasts to make up.
So now that I can look back and see how I would do it differently, here's my personal advice for making the most of Ramadan if you're traveling for business.
Food
This one is important. We have to be very particular about our diet as it is because we eat out so much (and most restaurant food is murder, zabihah or not). You know how you pack your clothes? No over-packing or under-packing? Everything perfectly accounted for and packed? Food has to be planned with similar intensity.
Suhoor will be difficult because you usually can't order room service that early (most start at 6am), and you're often without access to a microwave or a fridge. My plan is to go to the grocery store on Monday after landing and stock up. Plan out and buy what you're going to have during the week.
Also, stock up on water bottles (free at the hotel usually if you have lounge access), protein bars, and dates. Take it easy at iftar/dinner time. My go-to option on the road is to swing by Whole Foods and make a salad plate and a hot plate shortly before dinner.
Fasting
I follow the opinion of fasting being optional while traveling, so I write from that perspective. My advice is to fast as much as possible. You just can't replace the spiritual feeling of fasting in Ramadan. Also, the more you miss, the more you have to make up.
Last year I skipped fasting on the days I was flying. This time I think I will try to do it and see how it goes. I already know, though, that on Thursdays my flight is during iftar time so I will not fast.
Just be diligent about making them up ASAP.
Sleep and the Masjid
These two go hand in hand because they're seemingly at odds this year. Pray taraweeh, and be groggy at work. What gives? I'm personally in a city where the isha adhan isn't even until close to 10:45 (and maghrib is around 9pm).
I'm all for praying at night, but you have a responsibility to be fresh/alert at work as well.
You'll have to be diligent about napping at specific times to make Ramadan work. This probably means being a stickler and leaving work at 5pm, and then taking a 2 hour nap. Wake up, get refreshed, and get ready for iftar. Another possible nap time is after suhoor and before work (especially if you don't have to be in the office until 9) – but you then sacrifice serious 'spiritual' time, as this is the best time to get your Quran reading done.
I've personally come to grips with the fact that I might skip taraweeh altogether some nights in order to get some sleep. Try to make isha in the masjid though. Even with napping, you need some nights where you get a solid stretch of good sleep. Just take it easy, pray some extra in the hotel, and make up for it on the weekends when you're home.
Du'a List
Travel is du'a time. Ramadan is du'a time. Fasting is du'a time. You've got the trifecta. Make a list. Use it every day.
Workout
Because you'll be less active while fasting, and eating a heavy meal right near bedtime, it's important to have a workout plan. Without going into too many details, forget everything and just do this 20 minute hotel room workout. That's it. Keep it simple.
WEEKLY Goals
This is my final advice and one of the most important. Logic says to make daily goals and plans for Ramadan. How much Quran to read every day, how much to pray every day, and so on. I found that doesn't work for me while I travel. Travel is simply too unpredictable, and there are too many days where you're "just out of it" and can't get anything done. Those days can kill your productivity, and make it seem unrecoverable.
My suggestion is to instead make a written list of goals for the week while you are gone. So sit down Sunday night and say, "before I come back, I want to read 2 juz. I want to memorize 2 lines. I want to listen to 3 talks on YouTube." Maybe you get super religious and do them all on Monday. Maybe work and travel kicks you in the butt and you do them all on your last night out of town. It's ok. Most likely you will do a lot on 1 or 2 days, and slack off on one day.
The important thing is to be okay with that, and make sure your overall goal for the week is met even if you have an offday (or two, or three).
Stay safe business travelers, and keep me in your du'as.